Oral History Project: Odili Donald Odita by Ugochukwu-Smooth C. Nzewi
For BOMB's Oral History Project, Odili Donald Odita, known for his geometric paintings, recalls growing up as a refugee from the Nigerian Civil War and the influence of his father, a historian of African art.


Discover MFA Programs in Art and Writing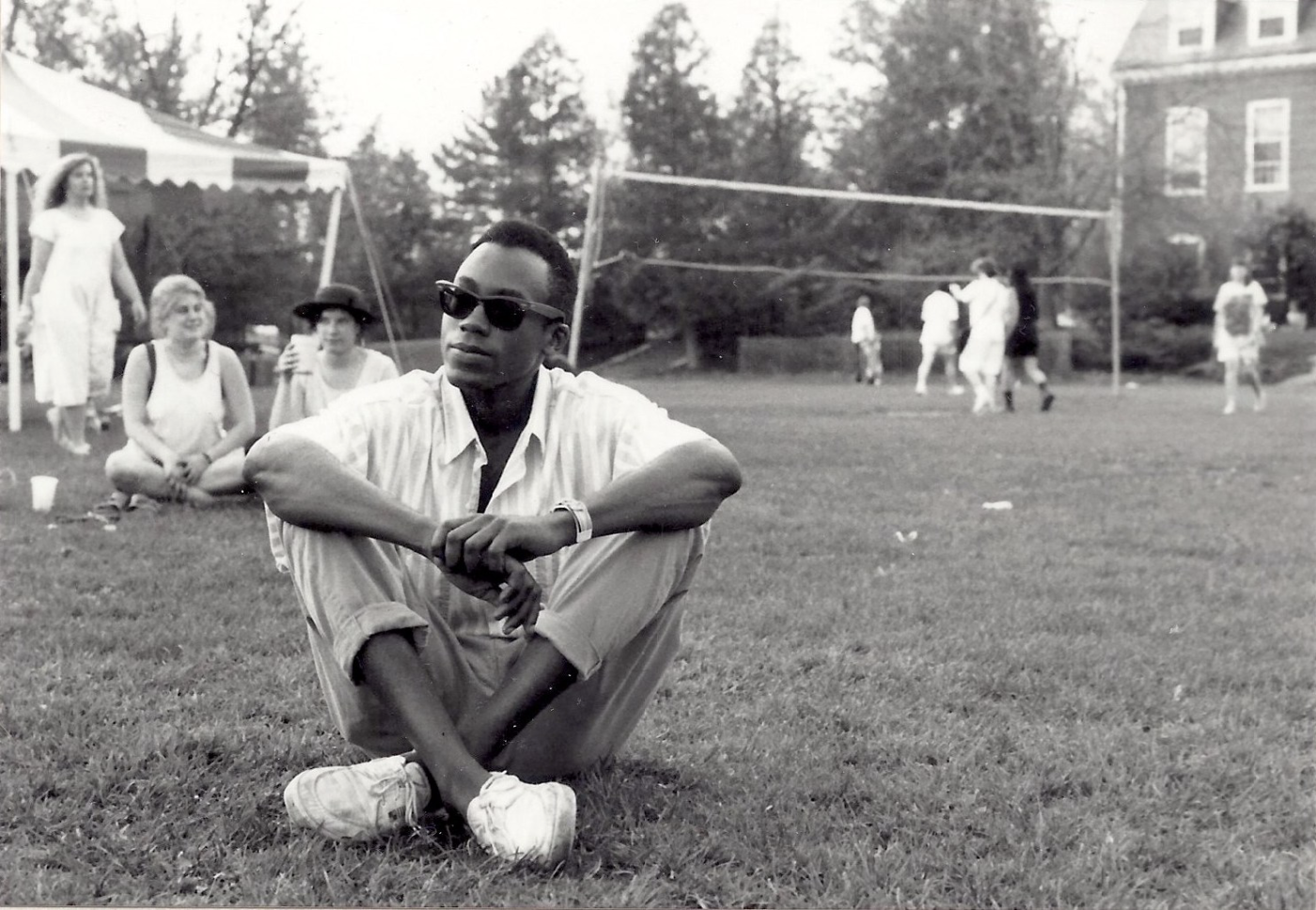 Odili Odita's paintings consist of vertical, horizontal, and zigzag wedges of color that mesh, collide, or halt at hard edges. Disconcertingly flat when the color planes are considered independently of each other, they are devoid of gradation and tonality but achieve staggered depths of three dimensionality on wall surfaces, on canvas, and as mixed media. Odita seeks the potential of color to both seduce and dictate spatial experience. Yet storytelling and meaning-making are at the core of his abstract experiments with color. Approached either as individual strips or as part of a whole, colors become triggers for varied life experiences that are personal to Odita, or that emerge in his consideration of history, the human condition, and our lived reality. Since the late 1990s, his work has been driven by a desire for freedom, an unencumbered investigation of inherent possibilities in painting as a process of articulating a complete consciousness. Abstraction, a language of alternate reality, or of refashioned reality, offers him an effective approach to explore different modes of seeing the world and consider the complex state of things.

—Ugochukwu-Smooth C. Nzewi, Steven and Lisa Tananbaum Curator, Department of Painting and Sculpture, Museum of Modern Art
The Oral History Project is dedicated to collecting, developing, and preserving the stories of distinguished visual artists of the African Diaspora. The Oral History Project has organized interviews including: Wangechi Mutu by Deborah Willis, Kara Walker & Larry Walker, Edward Clark by Jack Whitten, Adger Cowans by Carrie Mae Weems, Jeanne Moutoussamy-Ashe by Kalia Brooks, Melvin Edwards by Michael Brenson, Terry Adkins by Calvin Reid, Stanley Whitney by Alteronce Gumby, Gerald Jackson by Stanley Whitney, Eldzier Cortor by Terry Carbone, Peter Bradley by Steve Cannon, Quincy Troupe & Cannon Hersey, James Little by LeRonn P. Brooks, William T. Williams by Mona Hadler, Maren Hassinger by Lowery Stokes Sims, Linda Goode Bryant by Rujeko Hockley, Janet Olivia Henry & Sana Musasama, Willie Cole by Nancy Princenthal, Dindga McCannon by Phillip Glahn, and Odili Donald Odita by Ugochukwu C. Smooth Nzewi. Donate now to support our future oral histories.

Ugochukwu-Smooth C. Nzewi This is Smooth speaking.
Odili Donald OditaAnd this is Odili speaking.
USN In 1966, when you were six months old, your family left Nigeria for the United States?
ODO My parents were both in the States, in Iowa from 1963 to 1965. I believe my father was on an academic scholarship. He received a MA in printmaking and an MFA in painting in 1965. My mother began her undergraduate studies in Iowa, but did not complete them until our return to Indiana in 1966. They both laid down the groundwork for our return. They brought me over at the start of the Biafran War and before the campaign of killing of Igbo students in Northern Nigeria—my parents are both Igbo. I learned from them that the airports were shut down just after we left, so if they had delayed in their departure, we would not have not been able to leave Nigeria safely.
USNI have often wondered what the significance of that memory and experience was like for you growing up here, the way in which that memory of flight, of exile, was discussed in the household of [Okechukwu] Emmanuel Odita and subsequently how that memory became a part of the way in which you processed your sense of personhood, your sense of being in the United States?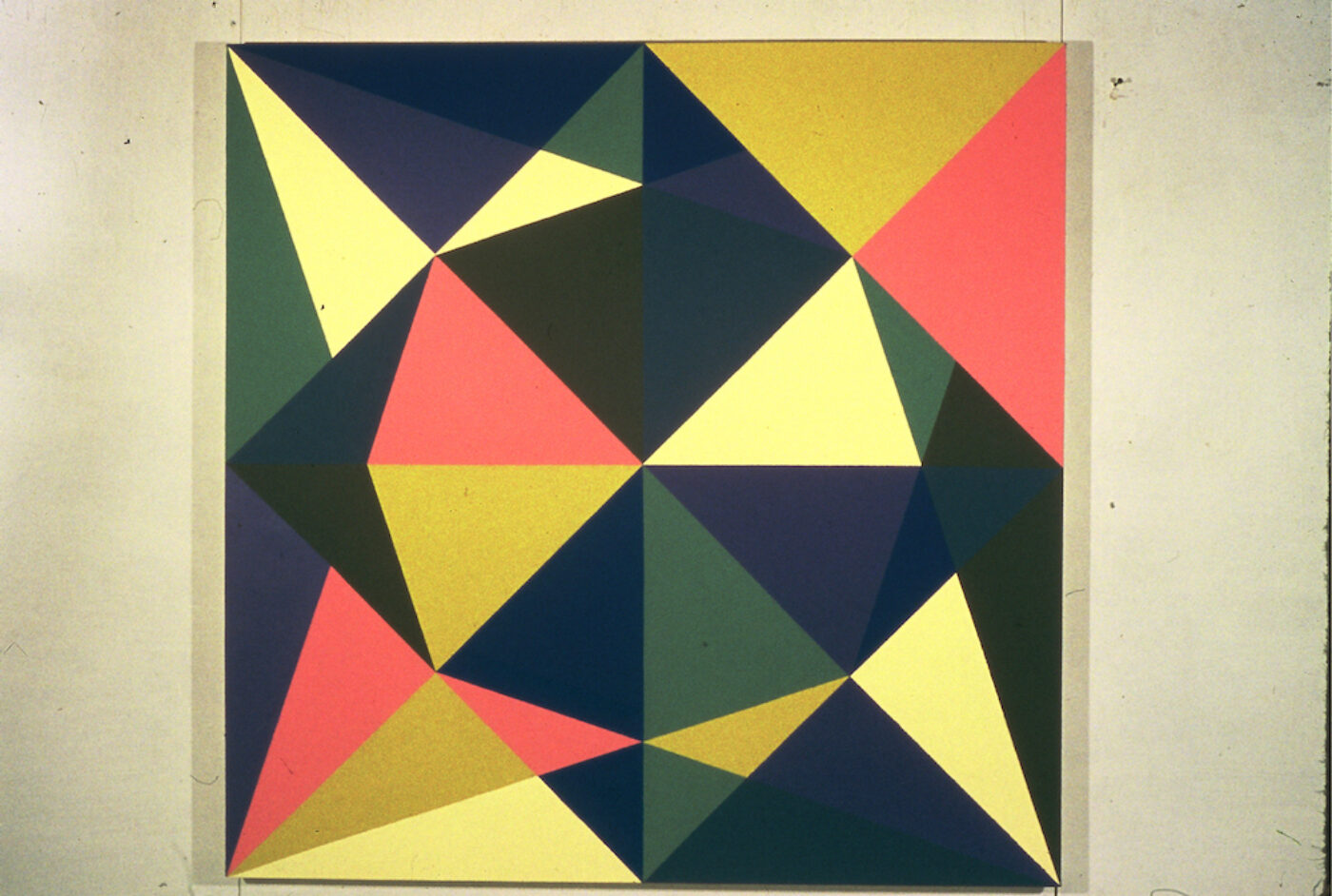 ODO I grew up with strangeness. I never really felt comfortable, not only in my surroundings, but in my skin. For myself, it was a matter of living through the strangeness and trying to understand what it was all about. I realize that strangeness was founded in the essence of leaving Nigeria as refugees. Nonetheless, I know that my parents would tell me that they were made to feel welcome by their colleagues when my father was in graduate school at the University of Iowa, Iowa City in 1965, and at the University of Indiana, Bloomington, where he received his PhD in 1970, in the sense of being assisted in the process of acclimatization in the strange space of America.
It was interesting to grow up in that situation. I remember them talking about the war and the rebuilding of Nigeria and what it was like to be in America while the Nigerian Civil War, also known as the Biafran War, was going on and how they did their part in aiding the Biafran warfront efforts from this side of the Atlantic. They did odd jobs: house cleaning, washing windows, anything to raise money in support of Biafra. The civil war [July 6, 1967 to January 15, 1970] was between the government of Nigeria and the secessionist state of Biafra, most of which was populated by the Igbo people. As I got older, I would hear the specifics of tragedies, of family loss. Family members in their local groupings having to move from one place to the next because the warfront was changing direction, forcing them to leave where they were settled or settling. I would hear stories of Nigerian soldiers chopping off the hands of children so they would lose the power to write, more stories of food rationing, and of the Biafran people going hungry. I heard stories of family members who hoarded any food they could steal and experiencing the resulting psychological damage because of all these situations happening on the ground at the war front.
For me though, my suburban experience in America was sad as well as strange. If you could imagine a space where you're sitting alone in a darkened room and you hear voices, but you don't see the faces that belong to those voices, nor do you understand what the voices are talking about. This is what is what it was like for me to grow up in suburban America. As a young person, I tried to realize myself in America by learning more about life here and trying to assimilate myself within an American space. It was not a comfortable process. I felt separate from the American reality because as much as my parents spoke of being welcomed, they were also attacked and castigated by black and white Americans for their otherness. I would see in front of my eyes how they might be attacked for their accent or because of certain economic advantages they had due to their jobs. I remember trying to understand why all of this was happening. Why were we foreign to this space we were living in? Why do I feel separated and isolated from the space that I'm experiencing life in? It took me a long time to understand the specific situation of being, in essence, a refugee in America. Of course, a lot of these things might be difficult for a kid to understand. I learned to push it all down inside of myself, so I wouldn't have to see it or think about it while living through it. I realized on a certain level that there was a lot of difficulty and pain because I saw that same pain in my parents, in how they were trying to live and survive in their day-to-day as strangers in America. My survival was trying to understand what was happening around me, not only in my household, which was a space of comfort, but also in this other space of going to school with my classroom peers. That space was fraught with a lot of uncertainty, instability, insecurity, unknowingness, and just trying to fit into it.
USN I think about my own experience coming to the United States as an adult, which would be closer to your parent's experience. While there is always this internal struggle to find a sense of place here, you also don't have the luxury of time because you're an immigrant, you have to make a number of decisions quickly. I came as a single man. I subsequently got married and then had my kids, but coming with a family and given the dire situation in which they left Nigeria, I can imagine how they would have felt in a new place and their concerns about people they left at home. I can also imagine their arrival in the United States at a historical moment, the height of the civil rights movement.
ODO:It was very interesting. For me, it's really important to go through the process of analyzing what they went through and compare it to a premise of having to go through all of it again now with Trump, with the Deferred Action for Childhood Arrivals (DACA), with his administration's rhetoric against foreigners, and now the travel ban which includes Nigeria. With this comparison, it's really astonishing to realize what my parents were able to survive in the late '60s and how they received crucial help from American citizens in their effort to acclimate into this culture. They spoke about the generosity of their American peers who helped them to fit in. Colleagues would say, "This is the neighborhood that you want to live in." "This is the place where you want to send your kids to school." It's also important that my parents came three years earlier, and before I was born. I believe that also helped them to ease us into this culture, and into their academic climate. That's how they came to the States; not only as refugees but as young academics. When one looks at history and at the current state of things and reflects upon then and now, it really underscores the importance of community, collaboration, and of being able to engage difference in positive ways versus how things are being done today. It's like night and day now. I realized that the imagination is a very powerful thing in all of this. If you can think of negative situations and conditions. Now we have cages for families coming into America from Mexico and Latin America, as well as child separation detention camps. We can't forget that these terrible things that happened in the past—like the Japanese internment camps during World War II, can happen again, as they are now.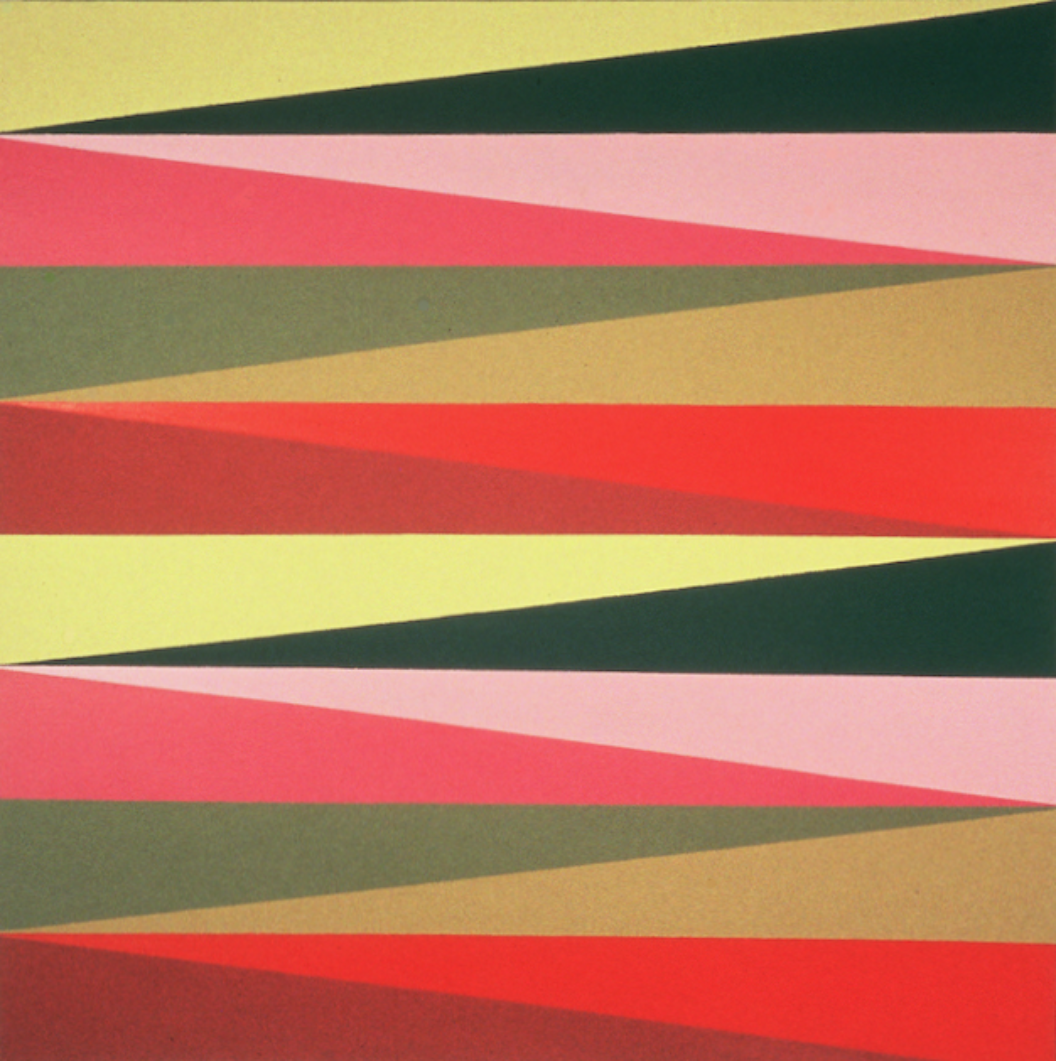 USN There is always a tendency to say, "Lest we forget." History can be a guiding light, but we tend to repeat history.
How did you all end up in Columbus, Ohio?
ODO My parents first came to Iowa, and then my father got his PhD with Roy Sieber at Indiana University, Bloomington. Roy Sieber was the first art historian in African art in America, and hence became the creator of the study of African art history in the United States. My dad and Sieber didn't necessarily get along because dad's view was from the perspective of an African versus Sieber's more colonial engagement with the continent. Robert Farris Thompson was another famed African art historian who got his degree roughly around the same time as Sieber.
USN A few years later.
ODO Thompson has a greater connection to contemporary art. A lot of artists like David Hammons and Basquiat have referred to his text Flash of the Spirit. I have had the opportunity to meet Thompson and I know his son well through friends of my family. His was a different strain of teaching the history of African art in America. Sieber approached the study of African art in a traditional and colonialist manner. Thompson acknowledged his own history of being a musician —which in itself becomes multi-disciplinary and contemporary—as a teaching method, while my father brought forward his being an African and an artist into his teaching method. Over time, my father was able to create a bridge from the traditional into the contemporary through the utilization of his history as a former printmaker and painter. It's interesting to look at the study of African art because this territory is seen as somewhat monolithic or only about traditional Africa seen through a traditional lens.
Okwui Enwezor was the founder of Nka: Journal of Contemporary African Art launched in 1994 with the premise, "Where no art history exists, critical journals and other related platforms are crucial to molding its discourse and [must] involve all the intellectual processes that such an undertaking implies." We're going to jump later to my encounters with Okwui Enwezor and Nka, which were really important to me in acknowledging my place as an African artist who wanted to speak to ideas within the space of contemporary African art. This is against the reality in the '90s of a lot of white Americans, white South Africans, and young white Europeans, who were coming into the field and given first access at the cultural forefront. In the '90s, I was also seeing a lot of territorialism between those who were dealing with traditional African art and those concerned with contemporary African art. There was a kind of warring between these factions because those dealing with contemporary African art had gotten that traditional dust off their clothes. They had their running sneakers on and were moving into a global cultural space with greater speed and relevance. It was very interesting to see the uncertainty that I sensed from the traditional African art representatives, white or black, versus the self-assuredness of those who were dealing with contemporary African art. They didn't burden themselves with those things that art historians often need to burden themselves with in their practice. My father was focused on traditional and modern African art. As a kid, I grew up with this stuff all over the house. There were traditional artworks and objects alongside Western European prints and books on Picasso, Matisse, Miro, that sort of thing. I look back and realize that I was living a truly rich cultural experience that I had no clue of. I just wanted to feel more comfortable as a human being within my environment, and this has taken me a long time to understand and come to terms with in the process of my life.
USN We'll return to the '90s when you emerged in your own right as an artist and as a critic, but I want to go back to the point you raised regarding the fascinating character Roy Sieber, who is understood in an American context as the father of African art history in relation to Robert Farris Thompson—
ODO My father didn't really know Thompson or engage with him in any way.
USN But Robert Farris Thompson emerged with his seminal book, Flash of the Spirit that considered how the Yoruba, Kongo, Ejagham, Mande, and Cross River cultures of West and Central Africa shaped the breadth of black cultures in the New World. He'd done incredible research amongst the Yoruba of South West Nigeria. What sets him apart from others of that time was the capacious scope of his research and interests. African Art in Motion and Aesthetic of the Cool, both which foreground motion or movement as fundamental in African art, are some of his groundbreaking contributions to the field of African and African Diaspora studies. In fact, one could describe him as one of the first art historians to fully consider the entanglements of Africa and its diaspora.
ODO But he was also a musician, a drummer.
USN Yes he was, and that was reflected in his interests in the multi-dimensional nature of African art. So, it also comes from all of that. Thinking about the two persons, you said Sieber had a colonialist mentality. I wouldn't particularly disagree with that. Colonialist in the sense that there was a sense of purity that he and his cadre, and subsequently his students, imposed on African art, this idea of authenticity. It is the notion that historical or what has often been mischaracterized as precolonial African art was not contaminated by foreign influences, although such thinking is no longer mainstream. However, there was this sense of gatekeeping that he and the generation he trained subsequently had about African art—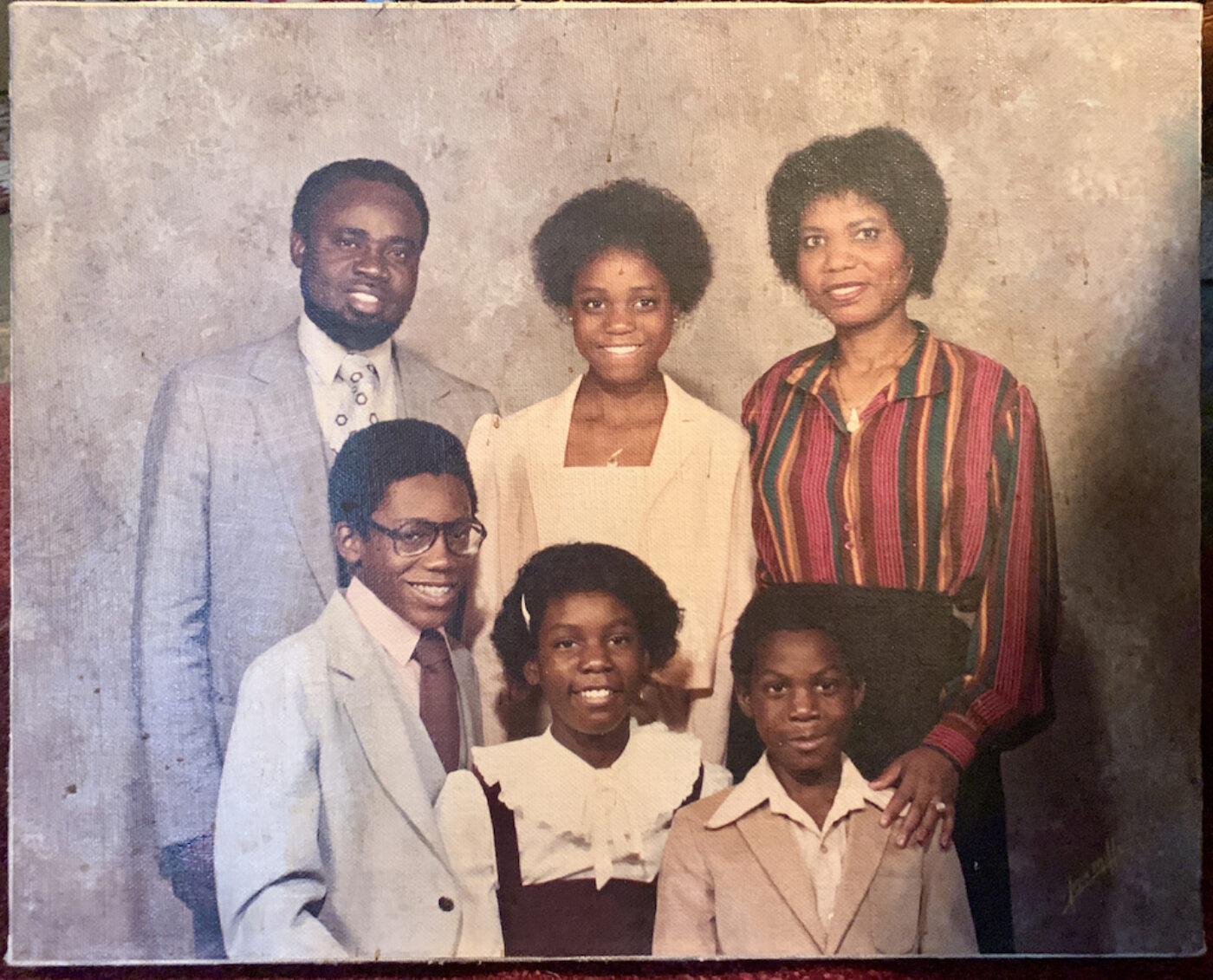 ODO He had this lockhold on the Smithsonian's National Museum of African Art.
USN Yes, yes. You see that kind of tradition continuing at the Smithsonian. Even though it has opened up; an almost paternalistic vision around African art is still there in terms of the place's culture. One of the things I have continued to grapple with is why it's easier for African-born curators, scholars, and art historians to gravitate towards the modern and contemporary, as opposed to so-called historical African art. Part of it goes back to what is implied in your summation of your dad's interaction with Sieber vis-à-vis the historiography of African art as an academic discipline—that from the get-go, Africans were not part of the formation of the discipline. So, the colonialist lens, the language employed in the very beginnings of the development of the field, did not necessarily take into account the lens with which knowledgeable Africans would view their practice.
ODO My father always said that when he worked with Sieber, he was spoken to about his culture versus the fact that my father lived through the culture. You bring up the idea of movement with Thompson and the fact that he was a drummer. My study and my intellectualism was formed in the United States so I'm dealing with the Western logic of things. I have been trying now to make a synthesis between an African cosmology, and an African intellectualism, with what I have learned here in the States. I find in my own way, beautifully, so many interlocking connections between the two, that are re-forming the way I look at things as an artist now. I'm loving this because it's understanding that it's not only the ability to travel between two different cultures and places, but to see the interconnectedness that expands a human consciousness. I'm not talking about a generalized human synthesis, I'm talking about the way in which different people understand the power of life, the movement of life, in different languages and in different ways, and that there can be an interaction or integration between different philosophies. For example, I'm looking at Thompson in terms of what you said about motion. This might be a stretch, but I'm thinking, What was action painting in the West—in the sense of Harold Rosenberg's desire to equate the body and movement of the artist, as an artist living in the world in which their movement and their action is speaking to their beingness? Not as a mystical being, but literally as a real being. What does it mean, for example, to move your arm or hand or your body in this way? How does it inform what you are making? Does body movement limit, as much as inform, the possibilities of what you're doing on this canvas? To me, this is extremely important because that speaks to the same question of body and form in the world. It's the ways in which we move in real space, however we define that real space in the constitution of society, republic, and so forth. So to me, action painting is a very conceptual idea. It's not just painting with drips and a lot of heavy brushwork; it's about something beyond that. In essence, how does that get here? Who is the mind behind that mark? What is the body that makes that mark? Where did that painter make those paintings? What kind of economic circumstance allowed them to make a painting this size but not that size? You have to look at all those things. We now have airport-hanger sized galleries. An artist can make something that size, but those action paintings made in New York City at that time were made in small New York apartments and as a result, could only get so big. But they were bigger than easel paintings.
I have been asking my father about things that relate to African art. I have asked him about the term nka as a definition for art. In a recent conversation we talked about this relationship and the difference between sculpture and painting in an African context. He explained that nka, the Igbo word for art, is understood as a thing of permanence, versus painting which was traditionally done on walls and in houses, hence transient. In this sense, painting is understood as impermanent and actually having a greater correlation to performance, ritual, and time. Traditionally, painting in Nigerian culture was the space of women; functionally, men sculpted and women painted. To take this context into the West, painting exists as a colonizing space for the male gaze because historically it privileged the male imagination and creativity. On another level, there is a division of labor happening in the African context. This distinction in African traditions fascinates me because of the shared identity of a thing and how it gets gender-defined within a specific contest. The idea of a thing like sculpture and its permanence is seen as the masculine, and then painting, something that represents the everyday in ritual and ephemerality, is seen as the feminine. My father also told me a story that adds a lot to this conversation. He grew up with his grandmother starting from the age eleven. They had a daily ritual before cooking. My father would have to go outside and dig up various colors of iron oxide pigment from the clay ground. After gathering the colors, he would bring the pigment inside and spread it over the kitchen counter top and floor. After this, he would have to make a patterned drawing with his finger pressing into the colored oxide pigments. The important thing to know here was that each day, the drawing had to be new. It couldn't be the same drawing from the previous day. It was a ritualistic process done before the act of cooking in order to prepare and bless the kitchen space before its use. In reciting this story to my students, I am trying to show them other ways to think of painting in how the power of newness can resonate in the real world. This is a way, for example, of how one might begin to understand action painting and its relation to gesture and movement in the West. What my father did in that kitchen was nothing short of a celebration that resonates with the positivity of life force, in the fact that we don't know what the next day will bring, but we have to make ourselves aware and prepared for this event. To understand not only what I've learned in the West, but also to engage my own cultural background, can only enhance my vision of art and its benefits to me. I'm thinking only about art that becomes a world, right? Thinking through these kinds of situations can possibly grow our understanding of how we are able to deal with everything in the world in more than one way.
USN So you hug two worlds, the American space and the Nigerian space produced by your parents when you were growing up. For you, it's always been about making sense.
ODO Yes, making sense of space. That's why I asked those questions about those paintings. I want to know what the space is.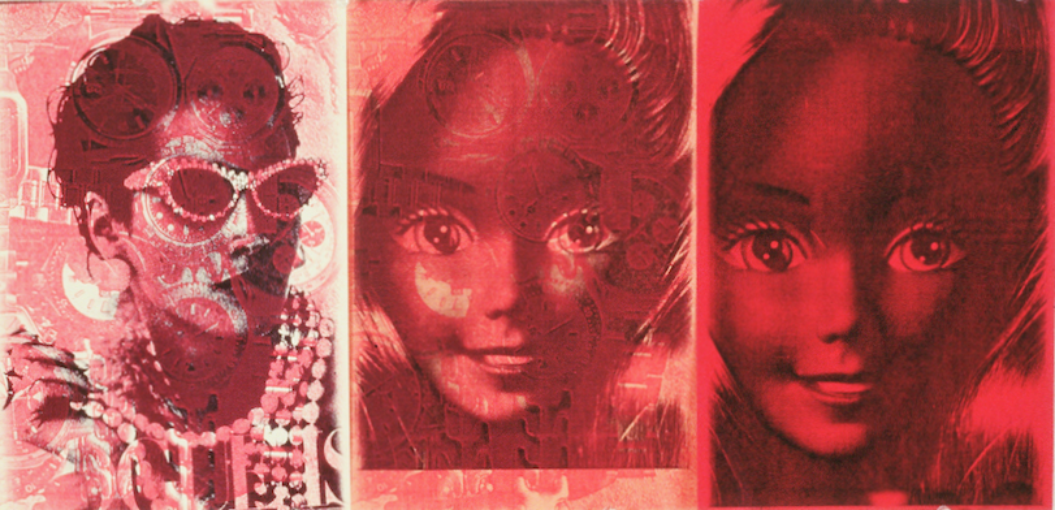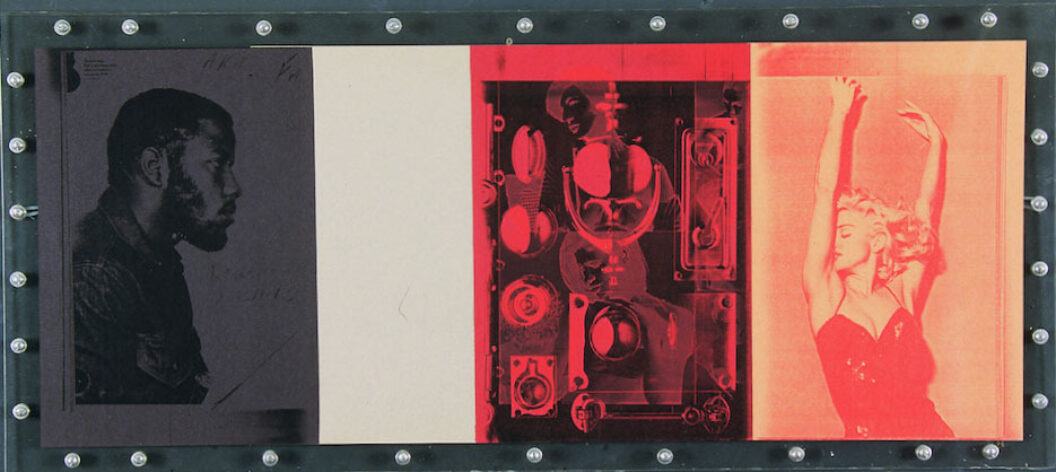 USN So making sense of space comes from and through your personal experience. But it's also important to consider Igbo philosophy, which I know is something you would have discussed extensively with your father, this Cartesian duality. There's the home, there's the outside; there's the domestic space, there's the forest; there's man, there's woman; there are good people, there are bad people. It's that classical structuralist argument of binary opposition. But these aren't necessarily binary oppositions, but complementary given the Igbo worldview. That's something that is apparent in your painting, consciously or unconsciously, for example, when you think about the hard edges of your bold strokes. It's really about how complimentary two brushstrokes, two bars of colors, are when they interact. In a sense, it is that foundational experience which, perhaps unconsciously, your father laid down for you.
ODO I think Nigeria is such a difficult and complex space because it has so many cultures and ethnic groups within it. Yoruba culture seems to be the ambassador of Nigeria. Most people think of the Yoruba sentiment when they think of Nigeria, but there's so much more to Nigeria. I'm personally very interested in the aspects of Yoruba culture that speak to its transformative qualities. I think this is very much in line with how Yoruba art is understood in the West, in the sense of it naming things that cannot necessarily be named or pointing to things that cannot necessarily be seen. When I'm saying these things about Yoruba culture, I'm saying them with fascination because I don't know this necessarily to be true, but I'm interested in these qualities that are roundly given to this cultural space. I am looking at what I know: the formation of shapes or the structure of forms, and the speed in which information within them is being projected and received.
When I look at Igbo art, there is something angular about it that I find very interesting. I'm seeing this inclination in my paining after the fact. Whereas when I look at Yoruba art, I think of things that are curvilinear or round, and there is something complicated in how the work seems to engage multiplicity. I don't know if it has anything to do with Yoruba culture having so many different gods, for instance. In Igbo culture, I feel that there's something concentrated and to the point, maybe direct and efficient versus something more indecipherable. You might know better, you're the historian.
USN There are several ways to think about the question. When you look at historical records of the Transatlantic slave trade and the moment in which people were placed as the enslaved in different parts of the New World, and what was retained and what was lost over the 400 years in which people were consistently being moved, you might understand why there is a certain emphasis on the Yoruba; perhaps the way in which her material cultures seem to dominate and have been retained in several places in the New World such as Brazil, Cuba, and Haiti.
ODO Is Yoruba closer to the ocean than say Igbo culture?
USN No that's not the case. There are other cultures close to the ocean as well but they do not seem to have a similar hold on the diasporic imagination as Yoruba culture. For example, when you look at historical records of over four centuries of the transatlantic slave trade, the Akan in present-day Ghana and Côte d'Ivoire were similarly removed and displaced in large numbers. But why is it that people associate the Black Atlantic cultural experience with the Yoruba? Like I said, you can think about what was retained and circulated by enslaved folks in the New World. You may want to consider what cultural remnants have been mythologized, what has been constructed out of the myths, and what fascinated the white man. You said something about the Igbo directness versus the Yoruba cyclical approach, which could be more poetic and attractive. But when you pay close attention to the cultural abundance—dance, performance, masquerading traditions, visual arts, et cetera, of both the Igbo and the Yoruba, you begin to see a mixed bag of things that forecloses assumptions and stereotypes. For the all-action Ohafia warrior war dance, you have the elegant, poetic, and melancholic Agbọghọ Mụọ (maiden) dance among the Igbo, for example. Same can be said for the twirling colorful force of the Egungun masquerade, in contradistinction to the "cool" and syncopated Gẹlẹdẹ masquerade dance that celebrates motherhood and nurturing among the Yoruba. So Igbo culture affords you multiple vistas in the way that other cultures also offer.
ODO Without all the deities.
USN No, no. Let's put it this way. There is something Simon Ottenberg, who is an Igbo scholar, calls the "Igbo receptivity to change." This means that the Igbo is open to accepting a new that is better than what they were previously familiar with. In other words, they do not overly-fetishize phenomena—either supernatural or man-made—and are thus more inclined to embrace something that offers new possibilities. Along these lines is also the Igbo concept of "onye kwe, chi ya ekwe." In a literal sense, it is the idea that your destiny is in your own hands; that when one makes a decision, his personal god concurs. All this is to say that for the Igbo, gods and mythologies can be cast aside when they do not offer convincing possibilities for addressing the reality of life. For the Yoruba, the pantheon of gods and the attendant mythologies are much more central to understanding and processing the natural order of things; things that the outsider finds fascinating. So, the sense of the gods being sacrosanct without being challenged is not the Igbo attitude to the world—and perhaps, why you could wager that the Igbo, more than any other cultural group in Africa, tend to have a much more cosmopolitan, global perspective on life.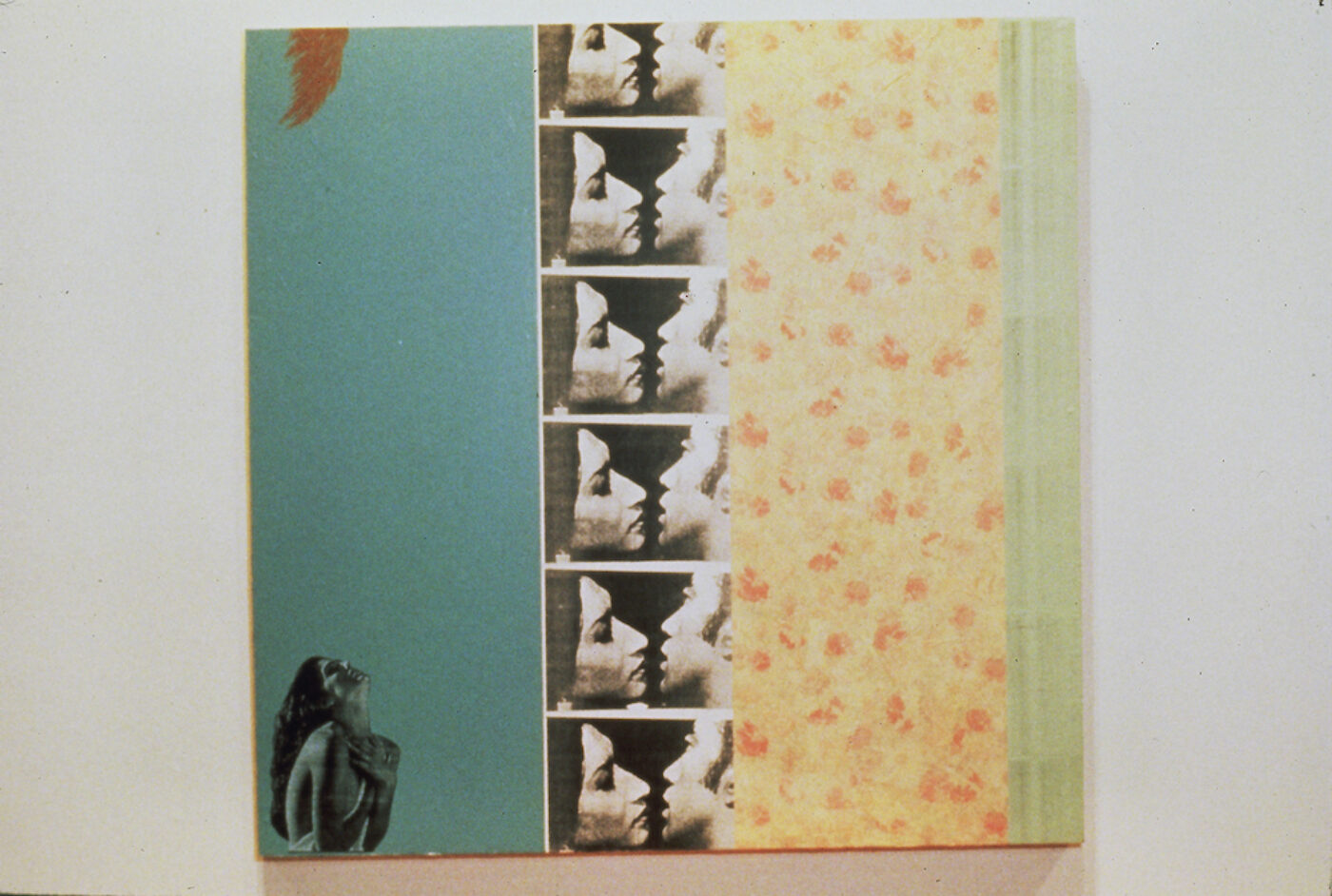 ODO That kind of cultural efficiency is very important and dynamic. As you said, that cosmopolitanism is very modern in the American sense; you take the best ideas to move yourself forward. You are not beholden to the past.
USN Yes, besides the Igbo receptivity to change, you can also consider the Biafran War period and its immediate aftermath. That was a momentous period of scholarly interest in African art. But no one would conduct research in a war zone. Attention would have naturally gravitated to safer spaces such as the Yoruba country which stretches beyond the borders of Southern Nigeria into neighboring Benin Republic and Togo. In my view, part of the charm of Yoruba culture is the way in which most vernacular and vibrant cultural experiences in the African diaspora are attributed to the Yoruba. Think about Bahia in Brazil, and Cuba.
ODO I'm thinking of Orishas and the fascination in the West with this idea of multiple gods. Look at Norse mythology or Roman gods, the ways to power if you will. I see them as complications. You have the great book Things Fall Apart by Chinua Achebe that explains the problematics of Christianity alongside traditional Igbo culture in Nigeria. I look at this relationship as a tragedy where you have the collision of incompatible ideologies performed in daily life. You either have the blood of Jesus on you, or you'll be possessed by the demon gods of the past, which is to say that you can be possessed by both superstitions.
USN Yes, that is the tragedy of postcolonial Nigeria, nay Africa. But I want to move from your father to talk about your grandmother, your father's mother, who was a seamstress.
ODO She was a market woman, too. She traveled.
USN She was someone who had an eye for color. I recall your interview with your father in Critical Interventions: Journal of African Art History and Visual Culture where he was talking about how his mother would transform the domestic space with color. There is also your father's grandmother, your great grandmother, who taught him how to make patterns. I'm seeing a genealogy of practice beginning with the women and then transferring to the men. When one asks you, for example, Why did you become an artist? What was your inspiration? As you have said in the past, it was when you were making photocopies of images of artworks your father had collected for his academic research—but of course you observed your father, and your father observed his mother and grandmother.
ODO I'm learning things from my father about older family members. His father, my [paternal] grandfather, was John Chinedu Bluffer Odita, or John C. Bluffer as he was called by those that knew him. John C. Bluffer was a postmaster general, and the firstborn son of the Obi of Onitsha, who is the traditional leader of Onitsha, the largest city in Anambra State in South East Nigeria. As a firstborn son of an Obi, you are always in danger of being killed because the firstborn inherits the right to rule the people of Onitsha. So my grandfather was sent away to live with a ship captain with a sailing crew who I believe taught him Morse code when he was little. I have been told that my grandfather was a big and domineering man, and that he could easily get into fights with others. My father said, "He once defended me by smacking somebody in the head and down to the ground when he found out that person did something to insult me." As the postmaster general, John C. Bluffer was also a very important person in the community. My father told me, "We did not wear traditional clothing when we were children. We always dressed in European clothing because John C. had access to international catalogues and purchased all sorts of clothing from these catalogues." My father said that he also had a bike. That was a big deal in the village, and my father and his brother, Benjamin, would charge a fee to other kids in the village to ride the bike down the hill. (laughter) John C. Bluffer had a compound and built a family home in which my father lived with his parents, his two brothers, and his sister. I'm saying this because soon my father was forced to live in a different set of circumstances. As postmaster general, John C. traveled a lot, and there were also increasing fights between him and his wife, my father's mother, Leah Uzoma Odita At a certain point, John C. wanted the family to move to a different area for his work, but Leah refused to go. When my father's parents finally broke up and divorced, John C. left town with a new wife, and my father and his mother went to live in his maternal grandmother's house. My father was around ten to eleven years old at this time. His mother, Leah, was a market woman/trader of sorts, so she traveled a lot as well, which meant that my father would spend a great deal of time being raised by his grandmother. My father never decided to live with his father during this time, nor did he choose to visit John C. Bluffer when he was older and on holiday from university. He always returned to his grandmother's house and stayed with her and his mother during his visits. So, I believe my father's immediate family was together for only a short period of time, yet the legend of John C. Bluffer lived long.
USN So why Bluffer?
ODO Bluffer was a nickname given to him in his youth, but I don't know exactly why. You know the song in the States by Jim Croce called "Bad, Bad Leroy Brown"? "Bad, bad Leroy Brown, the baddest man in the whole damned town." My grandfather was a big guy and an important guy. As I understand it, he took up a lot of space, and he had a reputation that preceded him. There was a critical point in my father's life when he needed to get a job to pay for his entrance exams to get into the Nigerian College of Arts, Science and Technology in the city of Zaria (later renamed the Ahmadu Bello University, Zaria). On a day that became eventful, my father had gone to the post office in Kaduna to look for a job. Upon arriving, he said, "My name is Emmanuel Odita" and the postmaster general in Kaduna stopped him and said, curiously,"Are you the son of John C. Bluffer?" "Yes, that's my father." "Oh my God, your father trained me. You are going to work here!" John C. Bluffer's reputation was like this. My father was hired and did the work to raise ninety-seven pounds and pay for his first year of school. After his first year, he applied for the full scholarship that the Nigerian College provided. The painter, Ben Enwonwu, who was the chair of the government scholarship board, awarded my father a full scholarship to study for the rest of his four years at Zaria.
USN Yeah, you can also say that Ben Enwonwu was from Onitsha like your father. (laughter)
ODO Yeah, he was also from Onitsha. Ben Enwonwu said to my father, "You're going to get this scholarship." This is after my father succeeded in his first year of exam work. He also spent time the year prior saving up the money for school–ninety-seven pounds. That seems like nothing now, but he had to work for a year to save this money after living expenses, so I believe hard work and luck won out.
USN We were speaking before about your father's generation of Nigerians who came to the US and would insist on doing what they thought was best for their kids. So you attended Ohio State University; was that your father's decision?
ODO It was the easiest option for me. I really didn't look or think of going anywhere else. I must have known that there was a world of art schools out there, but I didn't really pursue other options. I went to a very good public school in Columbus, in a municipality called Upper Arlington, and I can say that this school system is equivalent to any private school that's out there today. When it was time for me to go to university, I just thought, I'm just going to go to Ohio State because my father is a professor there. My father founded the African Art History Department at the Ohio State University. When it was time for me to go to graduate school, I applied to a lot of places and got accepted into Pratt Institute and Bennington College. I thank God I was accepted into Bennington College. My mother had an ultimatum that she would pay for business school, but not art school. Remember, this was a time when it was still outlandish for graduate students to pay to be in graduate school, as their research was an actual investment for the university as teaching and research assistants for tenured faculty. At the time, Bennington College was the most expensive school in America, but I was able to go there for free on scholarship, with the responsibility of being a teaching assistant and classroom monitor at the school. My teachers at Bennington were great Modernist artists such as Philip Wofford, Pat Adams, Sidney Tillim, Sue Rees, Paul Mattick, the musician Bill Dixon, Rochelle Feinstein, and Richard Kalina. The Modernist tradition that lived at Bennington College clearly has a place in the academic history of American art.
While I was a student at the Ohio State University, I was working with very good teachers such as Alan Crockett, my main painting professor; my color theory professor Stephen Pentak; and Pheoris West opened my eyes to the directness of drawing and color as a means of expressing the Black experience. I also worked closely with many teaching assistants who were mostly conceptual artists, which in turn helped me to build a foundation to think conceptually through painting. Ohio State is a great university. The history of universities like this throughout the Midwest is groundbreaking when you think of the diversity of the educational experience they provided to generations of innovative artists and thinkers. Sometimes I look back and wish that I had been more proactive and had gone to Oberlin or Kenyon College, or one of the many other liberal arts schools in the area, but that would be to misunderstand the quality of what big universities in the heartland cities of America could provide, especially with their great resources and institutional prowess. Ohio State was very well-rounded and an excellent school for me.
USN Who were your contemporaries at Ohio State? Where are they now?
ODO The artist Inka Essenhigh grew up in the same suburban neighborhood that I grew up in. She went to the Columbus College of Art & Design. Dona Nelson, an older colleague, whom I teach with at the Tyler School of Art and Architecture at Temple University, also resided in the same neighborhood that I did, went to the same high school, and then attended the same art program at Ohio State University. Roy Lichtenstein is another great OSU alum. It's very heartening to know that the institutions I used to think of as boring spaces when I was younger—spaces that I wanted so desperately to leave—were actually producing a great number of artists who went on to do very bold things in their practice and in art.
I was a talented young artist in high school and I had always been good at drawing. I spent my time when I was little looking at all the books that my dad had, copying images out of them and copying artworks he collected just because I loved to do that. I would also copy from comic books; I was learning to draw from them just as much as from art historical sources. Popular culture is important to me now and we can address this point later. I also feel lucky to have experienced a private institution like Bennington College, after gaining a broad-based public education at Ohio State. Working through the disciplined academic environment of Ohio State helped me to engage the specific academic training I utilized later on at Bennington. The paintings I made at Bennington were comprised of mulch and technological detritus such as wires, cables, and old circuit boards in which I was addressing aspects of ecological decline and entropy.
Since I was a little kid in Columbus, I always wanted to live in New York City. New York was the backdrop of a lot of the television shows I watched, as well as being the scenery in so many of the comic books I read. I moved to Williamsburg, Brooklyn after graduating from Bennington College in 1990. When I look back on my experience in New York City, I see myself as being a very enthusiastic blind person. I just didn't realize that the propensity for failure was in my face every day, being among legions of young people also wanting to become successful artists in that city. I was blind to the notion of my failing, only because I believed that my talent and strength would help me through anything. During some of the tough times, I would always say to myself, "You are a Nigerian. You can do it," because I knew that the experience my parents went through to survive was no small thing.
USN Yeah, I remember the story you once told about your mom sending you out to pick up the rent. (laughter)
ODO Yes, that was crazy! I would never do that to my own kid.
USN But that's a Nigerian thing. You have to learn things the hard way.
ODO My parents had independent, nine-to-five jobs, but they also started buying real estate when I was around ten to twelve years old. They began this venture in some of the more dangerous and depressed areas of Columbus, but a lot of those neighborhoods have now gentrified. I'm sixteen years old, and some of my mother's tenants had guns or were wanted by the police in other states, for example. You know my mother was not afraid of anything at that time, or at least she projected that sentiment. Both of my parents have a certain strength that would put me to shame at those moments when I was afraid. I learned over time that as hard as it can be, we do have the ability in our own hands to succeed. Success was important and family was important. Having to maintain the dignity of your life was important; and to carry all of that forward was how I was taught to live. This sort of thing is very immigrant to me. That sense of—
USN —Immigrant ethics?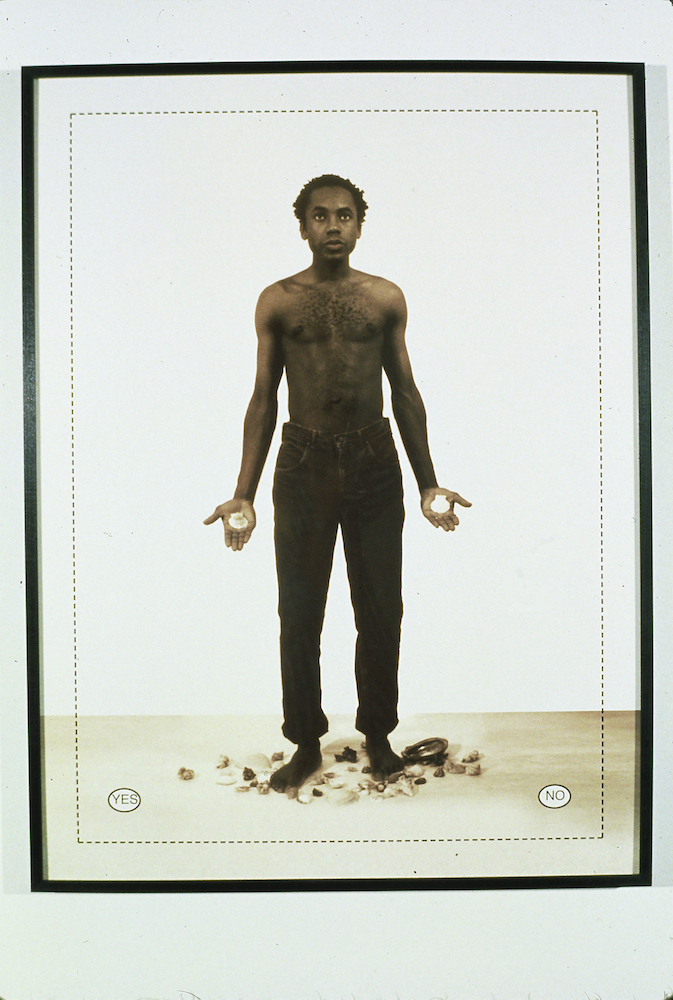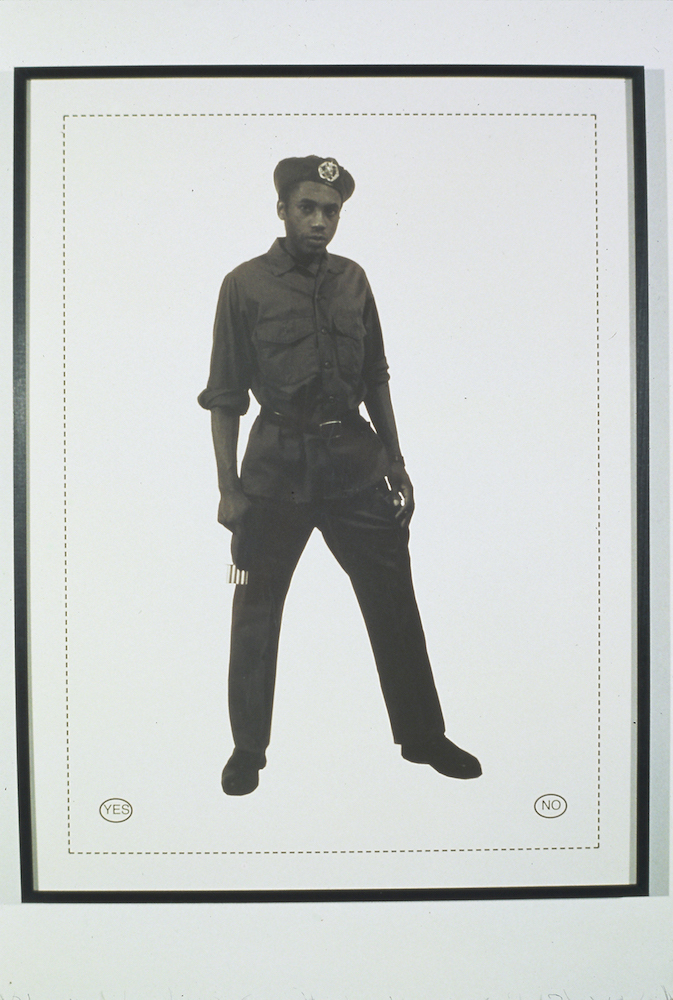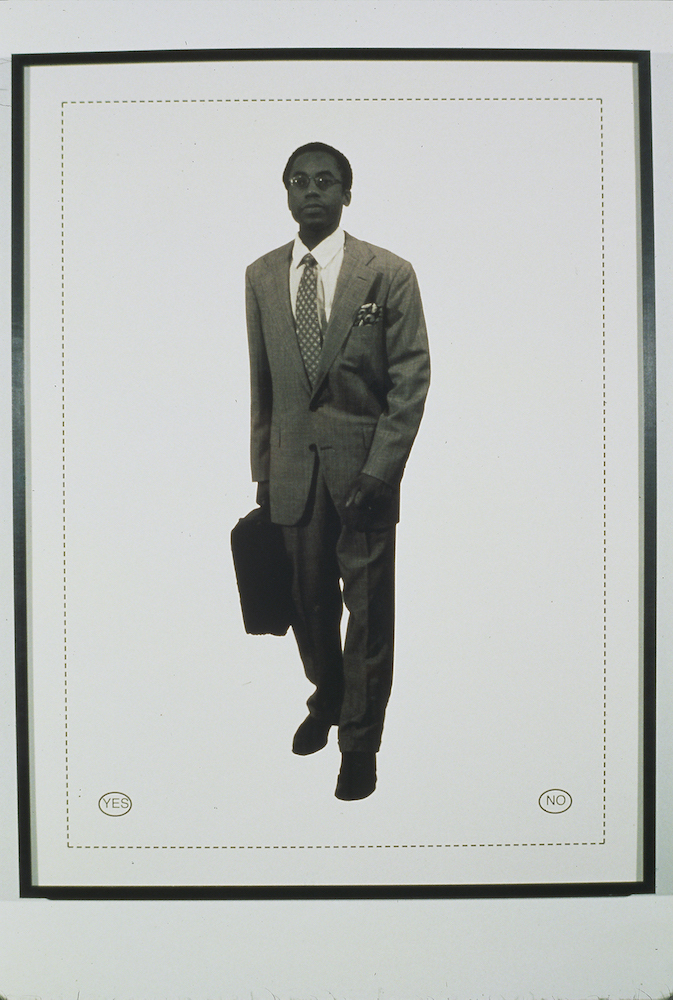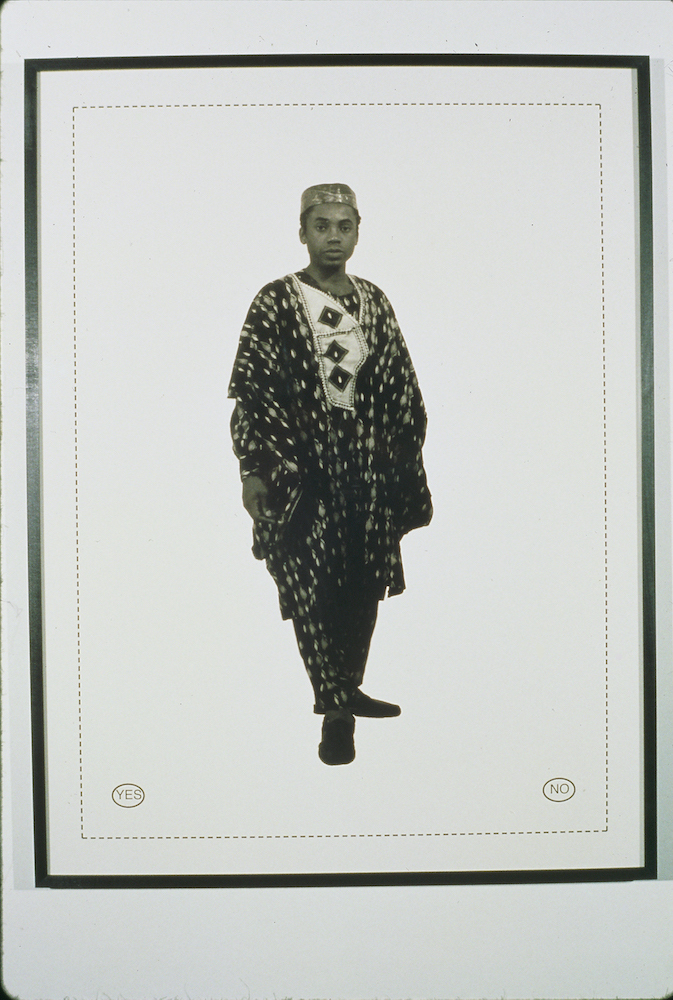 ODO You need strength to leave the place you call home, and then strength to survive and excel in a new place. I've always had a worldliness that I find very important in my being, and it is sometimes seen as arrogant, in that Americans have very low expectations of Black people and people of foreign descent. So when you're excelling, and in ways going beyond the idea of excellence in Black or white America, this can become a problem. With my friends from Pakistan, South America, China—anywhere—we who are called immigrants could always find a way to come together over the shared experience of immigrant parents—that drove us too hard in a lot of cases—yet knowing at the same time that this expectation would carry us forward, and, as I have learned over time, sometimes for better and sometimes for worse.
USN And so Bennington College was a different experience from Ohio State?
ODO Night and day. Because of the nature of the school, there were a lot of wealthy kids at Bennington. There were a good number of international kids there as well. I felt at home because of the internationalism, which I understood intrinsically. At the same instant, there was an aspirational sense within that space. Maybe some of these people grew up with Picassos in their house, or they traveled a lot, or they came from some far region and had different living standards, but nonetheless were there for very similar and specific reasons. It was like a dream come true to awaken in that international, aspirational, and ambitious place. Strangely enough, I felt a sense of home at Bennington, as I was able to thrive in the aspiration that was instilled in me through my upbringing. And Bennington opened the world of possibility of art to me. I was like, Now I'm going to be able to go into the world of art with a certain confidence because of the experiences I had there. And most importantly, I learned not be stifled and in awe of wealth; rather, I learned how to navigate it and utilize it as a force.
Once I graduated and got to New York, it was a different story because New York was experiencing the recession of the early '90s. My parents couldn't help me financially as before. I was really on my own so that was yet another learning experience of using the knowledge in my hands to make my space.
USN One could say that the harsh economic reality in New York in the '90s pushed you towards art criticism and art writing, right?
ODO Yes, absolutely, because I couldn't wait any longer for anybody to say, "We're going to give you a show." I really didn't understand the politics of the art world at that time, as I was young and a bit naïve, but you often have to figure things out for yourself. This is a very difficult thing to teach in art schools. How do you teach the steps of transition where the student becomes the practicing artist out in the world? How do you say to them, "Oh this is how you're supposed to get into a gallery and have your work shown and these are the doors that are open for you to do this," when it just doesn't happen like that? For me, it was the realization that I'm not going to get into this or that gallery by sitting alone in my studio; I had to become part of a community, and I had to find ways to get that access. In my case, I had to work and have a job, and that made things that much harder, if not more real. At that point, I understood the difference between the trust fund kids I went to school with, and those like me, who had to work to survive. When I was at Ohio State, I had the luxury of living at home with my parents and not having to work because my mother was a businesswoman and my father was an academic who could guide me: "Take class with this teacher, no don't take class with that teacher." On the other hand, a lot of my student peers at Ohio State were not being supported financially because of parents who disowned them due to their choice to study art. My dad gave up painting to be a historian so he could help to raise a family of four with my mother. That was my guilt in the sense of, Wow, would I ever give up something I loved like this to raise a family? In a way, I made it my duty: If I'm going to do this after my father gave this up, then I have to be twice as focused. I have to work twice as hard. And then to be at Ohio State and see the same thing; people giving up connections to family and working two or three jobs to pay for school. I was like, Oh my God, I better work. (laughter) I literally lived in the art department, and worked all the time. It was my life and my reality. At the time, an OSU graduate student and friend, Andrew Scott, helped me to understand discipline in the studio, and understand that time waits for no one. That discipline helped me to navigate Bennington College and its elite standard. Only after I got to New York City did I realize that there's a whole trustfund class of people in the art world; an insider system of power that most people are not aware of. I was also unaware of the ways in which people got jobs in the art world. I thought it would be as simple as applying to open job listings, but I never got any of those jobs that I applied to. It was my "ambitious stupidity" that helped me to navigate around the pain of realizing those ceilings that were in place based on race, class, and the lack of specific social contacts.
I met other people and had other situations that became really important and very helpful to me. I worked at this place called Stitch King at the start of the 1990s in Williamsburg, Brooklyn. It was half factory, and half design studio. We made embroidered logos on polo shirts through computer-aided design, CAD work. We were working with programs like Photoshop 1 and Adobe Illustrator 1.1. We were doing desktop publishing at the beginning of desktop publishing, and Internet stuff at the beginning of the Internet, where the mantra was, "All information should be free." I learned a lot about computers at that time, and it became beneficial to my art practice in so many ways. But after some time there, I was fired.
USN Why?
ODO I made a valid complaint about management. The manager was friends with the boss and was mad at my whistleblowing and then got me fired. It was a blessing in disguise because I then became an intern at the New Museum while Marcia Tucker was bravely walking the floors of the museum as its founding director. This was a historically important time in the art world with its transitioning into an identity politics focus. I wanted to work in the Curatorial Department, but I got work instead with the Development Department and their benefit auction. This turned out to be so much better because I was sent out to collect work from artists' studios and I was able to talk with them about their work during the process. I experienced so many great things at this time. During the evening of their benefit auction in the Rainbow Room at the Rockefeller Plaza, I saw the auctioning of a piece by David Hammons, an artist whose work I was unfamiliar with at the time. Hammons's artwork for the auction was a found object—a soiled purse and a used rubber duck attached to a purse by duct tape. The piece was called Duck Tape and I got to see it sell for 40,000 dollars. I was amazed seeing people go mad crazy bidding on it and wondered how something like it could sell for so much. At another time, I sat alone with the artist Damien Hirst for four hours in the basement of the New Museum, talking about art while I helped him construct a classic cow's head sculpture which sat on a large white pedestal in pool of blood. The blood was fabricated. It was an intense encounter, nonetheless. I met Andrea Zitell and watched her build A-Z Breeding Unit for Averaging Eight Breeds, with live chickens in New Museum's street window gallery. I talked to her about what she was doing with this piece because I had no idea what she was doing. (laughter) She spoke about how difficult it was to make this work on her own and without much support from her gallery at that time. I saw Byron Kim's initial Synecdoche paintings at the New Museum. I went to parties; and I attended lectures—at one event I met the artists Nari Ward and Leonardo Drew for the first time, before they became household names. So I was in the middle of it. When that internship ended in 1993, my father spoke with his friend on my behalf, the artist Dr. Lorenzo Pace. Lorenzo was able to help get me a job at Kenkeleba Gallery. I was working with Sur Rodney (Sur), who was their director at that time. Corrine Jennings was the owner, she was married to Joe Overstreet, and I was working as his painting assistant while also working in the two galleries they had.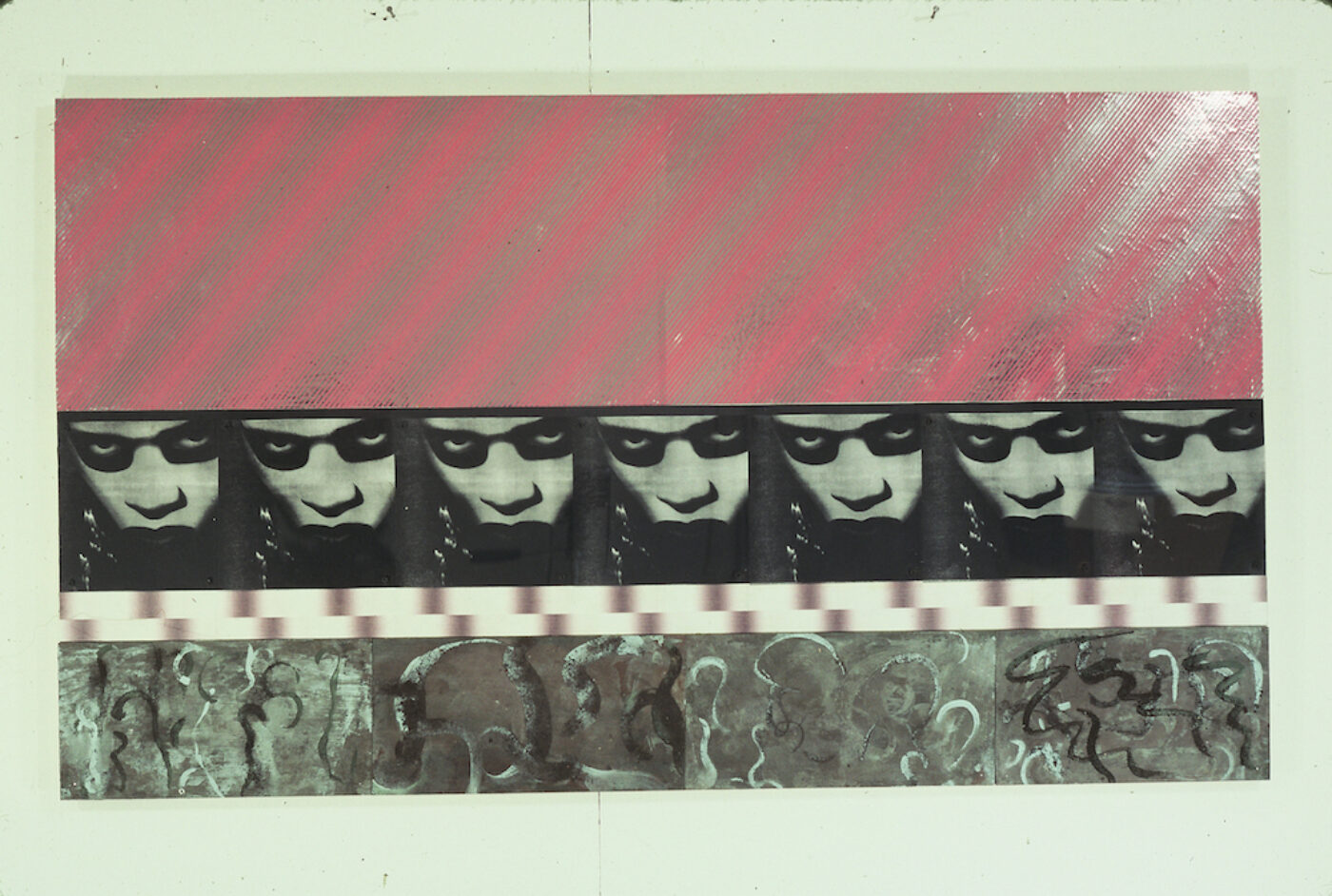 USN Wow!!
ODO Sur Rodney and I hung Howardena Pindell's show together, Howardena Pindell: A Retrospective 1972-1992 at Kenkeleba in 1993. I met the artist Peter Bradley and I also met Terry Adkins for the first time while hanging that show. I was introduced to him through this big and booming laughter. This guy with his huge mane of dreadlocks was larger than life. He was a powerful spirit; someone I got to know much better over the years and up to his passing. There was another guy who would always come in every other day to the gallery. His name was David Hammons— he would just sit in the back office talking with Joe and Corrine. I didn't make the connection yet between him and my experience at the New Museum, because I was never introduced to him at that time, but he was always hanging around the space. Sur Rodney told me about the artist round tables organized by Camille Billops and James Hatch. I eventually went to one and was blown away by the experience. It was my first time meeting their guest speaker, the photographer Dawoud Bey. The poet Steve Cannon, founder of A Gathering of the Tribes would come to Kenkeleba often—he was such a great spirit. John Farris, poet and former Malcom X bodyguard, was also a frequent visitor, as was the writer, Ishmael Reed. The Nuyorican Poets Cafe was essentially around the corner. DJ Spooky and his crew of DJ-ist were also squatting at a building just a block north of Kenkeleba. I didn't know DJ Spooky at that time, but later on, I became a huge fan of his work in the years following and we have since become friends. And there was Leonardo Drew. I met Leonardo through the New Museum, but he was a legend before this at Kenkeleba House. In 1992, Leo had participated in the first Dakar [African Contemporary Art] Biennale show organized by Kenkeleba titled, A/Cross currents: synthesis in African American abstract painting that included work by Joe Overstreet, Mildred Thompson, Frank Bowling, Leonardo Drew, and Mary Lovelace O'Neal. I was in Dakar at the same time with my father, who was invited to present a paper at a Biennale conference. I remember seeing Leo and Joe at different events during the Biennale. I was unaware of who they were at the time, but they projected an inviting energy and confidence. So, I was in the middle of all of this and yet I had no clue to the enormity of it all. These were just people in the neighborhood who were there to do their thing every day.
These situations were blessings in disguise and that was just the luck of my experience in New York. I also had odd jobs during this time working with different people involved in the arts; I once met Sholto Ainslie, the son of the famed South African painter, Bill Ainslie, who founded the Thupelo Workshop in Johannesburg, the African contingent of the Triangle Network aka the Triangle Arts Association (in New York). Sholto and I met on a job painting the walls of an opulent apartment in Manhattan. This was the kind of pick-up job that you would get through the 'word of mouth' network in the city. These were the circumstances where I would cross the paths of people like Sholto. I remember all these things still, and I recognize that these meetings were meaningful to my life. I was at an event about a year ago where I was speaking with two young and important curators. They said that they were doing a project on Howardena Pindell, and I said, "Oh yeah, I hung her show at Kenkeleba with Sur Rodney (Sur)," and they're both like, "What?!" These stories do age me, but to have been a participant at events that are now being seriously researched is very profound and humbling for me.
So Nka, Journal of Contemporary African Art,is really a great thing. It opened the door to discourse on contemporary African artists and the art that was being made by people of African descent. The magazine was pivotal for speaking to the aesthetics and intellectualism of the African Diaspora with the same standard of contextuality and authority that was given to the most important Western artists of the time. My father, once again, was at the heart of my introduction to Nka because of his friendship with Skoto Aghahowa and his gallery, Skoto Gallery in New York. My dad had curated a multi-venue exhibition conducted through the Ohio State University in the mid-1980s. Skoto assisted in collecting some of the artwork for this exhibition. Skoto also had an advisory relationship with Okwui Enwezor at this time in 1994. Okwui understood that he needed to put a board in place to legitimize his new magazine. So he gathered a board of African art scholars that included my father. One day I was spending time at Skoto's gallery, and all of a sudden Skoto says, "You know, you have to meet this guy. Your dad is already in contact with him. I know you're writing about art. You can write for this magazine." So Okwui and I met later at Skoto Gallery. We hit it off, and during that meeting, he asked me to write for his new magazine.
USN You were already writing for Flash Art and Artforum at that time?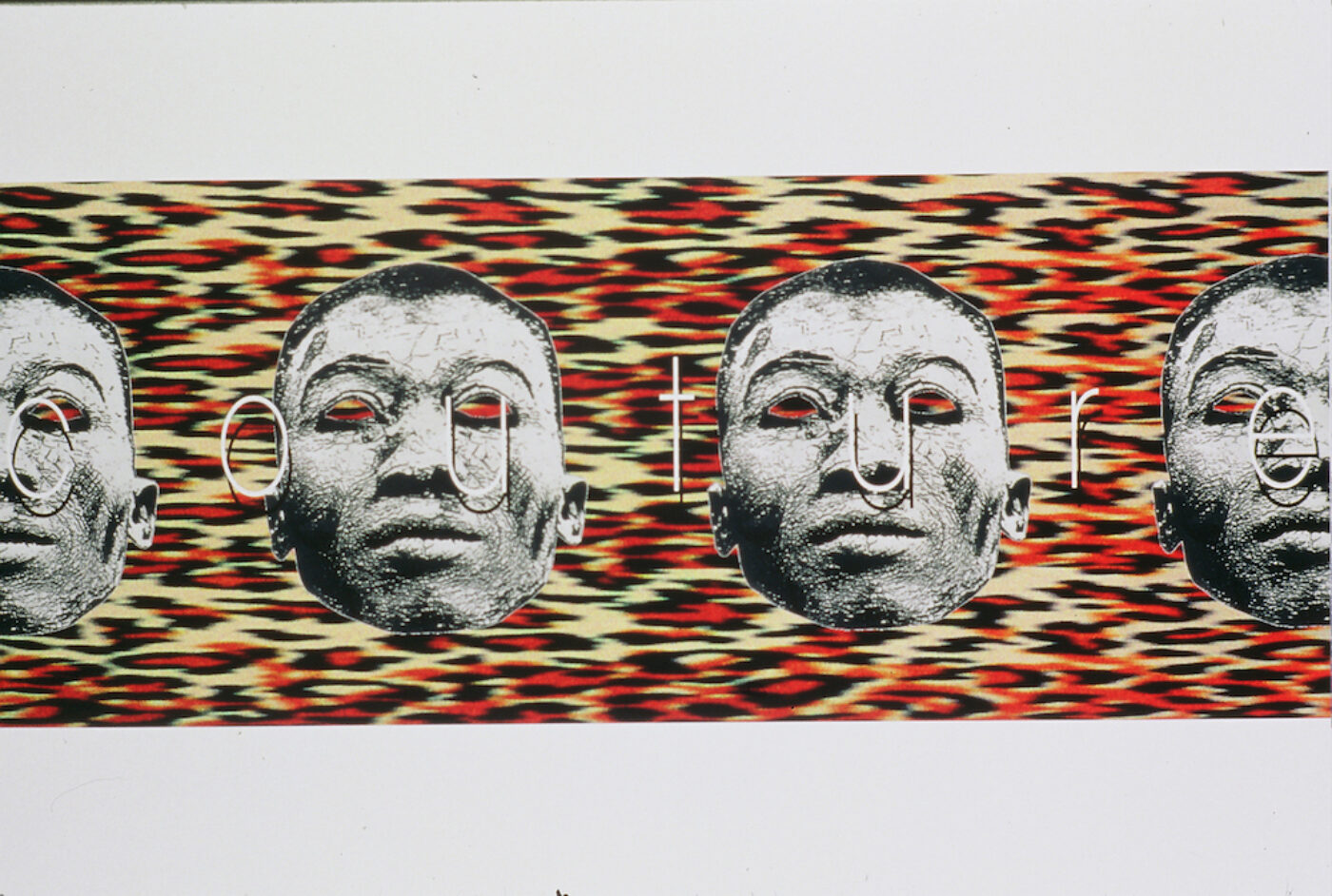 ODO Okwui gave me my first writing job. That later got me the job to write for Flash Art after getting a recommendation from the critic and curator Dan Cameron. I had also worked for Dan Cameron in the early '90s. Dan was my first boss when I got to New York and I was his personal assistant. Dan went to Bennington College as well. In fact, now I'm remembering, another alumna from Bennington, Laura Skoler, a wealthy art collector and philanthropist, helped me get the New Museum intern job. I called Dan and Laura, amongst other people, in my job search during my last few months at Bennington College. They both gave me jobs upon moving to New York. Laura Skoler had these art functions at her house for artists and art collectors and I was at the door doing doorman stuff. As Dan's assistant, I would drive around collecting things from other artists and galleries for his research. Those experiences also allowed me a certain type of access in the art world and helped to form my understanding of things art-related. During this time, I was beginning to plug away at a modest and humble studio practice, making drawings and small painting studies until I stopped painting in 1994.
This work was all before Stitch King. Unfortunately, I couldn't maintain those kinds of jobs because they were really for rich kids—I needed to pay my rent and buy food, so after about eight months it was like, "Dan, I need to quit, I have to make money." He was obviously upset because we had a great rapport and I truly liked working for him. He gave me some great advice that I still keep to heart to this day. So I got that stitching job, got fired, and then George H. W. Bush had a program to increase unemployment benefits as part of his reelection plans. At the time, unemployment was enough to subsist on in New York, so I didn't need to get another job for the time being, and that's how I was able to work as an intern at the New Museum and Kenkeleba Gallery. Finally, I got another job that I had for five years, which was as an administrative assistant at the Packer Collegiate Institute in Brooklyn. There, I met the great art teacher Ken Rush, whose dad happened to be the secretary of state under Nixon, and later on, I met his son George, who is now a professor of painting at the Ohio State University. And funny enough, the curator, Rob Storr, had his kids at Packer while I worked there. Also, painters Peter Halley and Elizabeth Murray and her husband Bob Holman, a Nuyorican poet, had their kids at Packer. There were other really great people at Packer. At the end of the day, it was good that I quit this job leave in order to push my practice to the next level.
USN But it came with a world of experience.
ODO: Yes, It came with a world of experience and contacts. At Packer, I was able to learn more about computers. I would use the computer to write reviews for Nka during my free time and make catalogues for my curatorial projects. The was the most important thing that this job facilitated. The curator and artist Kenny Schachter was a motivating person, along with artists Eric Heist and Laura Parnes, who were married at the time and about to launch the exhibition space, Momenta Art, in New York. I admired much of what they were doing and how they were doing it. I was encouraged, through their work, to curate in my own way. I began curating in 1993, again not wanting to wait any longer for the 'authorities' to give me their confirmation. I started with a show called Trespass:Beyond Borders (1993) at the Right Bank Gallery in Williamsburg, with the artists Roland Leuthi,John Illig, Mick Skolnick, and Rachel Harrison and Winston Robinson—I knew Rachel early on as she was part of the group of artists that Kenny Schachter was working with at the time.
I curated REALLY (1997) at Unfinished Gallery, Brooklyn, with Denyse Thomasos, Stanley Whitney and Gregory Coates; FIRED: a late nite comedy show (1994) with artists James Angelina, Sergio Bessa, Rico Gatson, Janine Gordon, and Lars Kremer. Concurrently, we had a poetry reading event that included the writer Adnan Ashraf, the late poet, Sean Flaherty, and the actor Peter Dinklage (we were all classmates at Bennington College); GOTCHA! (1995) at Momenta Art with artists Julie Langsam, Calvin Reid, Fritz Welch, and Dirk Westphal, and filmmaker, Mike MIlls; Stitches (1995) at Four Walls, Williamsburg, in collaboration with Adnan Ashraf; Interior Life (1997) at Rush Arts, NY, with Bili Bidjocka, Senga Nengudi, Jocelyn Taylor, and Fred Wilson; "Here & Now" (2001) at the Zacheta National Gallery in Warsaw, Poland and the Arsenal Gallery in Bialystok, Poland with artists, Byron Kim, Olivier Mosset, Steven Parrino, Robert Maciejuk, Mikolaj Smocynzski, Leon Tarasewicz, and Wojciech Lazarczyk; Specificity (2003) at Riva Gallery, NY, with artists Rina Banerjee, Nadia Benbouta, Chris Citron, Habib Keradyar, Olu Oguibe, John Tremblay, and Stanley Whitney; More than Dirty South, (2005) at Ambrosino Gallery, Miami, co-curated by A.A. Rucci and including artists Radcliffe Bailey, Carolyn Carr, Michael Gibson, Iva Gueorguieva, Ron Johnson, Daniel Kariko, Carter Kustera, and Carl Pope; Parallel Economies, (2006) at Wertz Contemporary, Atlanta, co-curated by Gean Moreno and including artists Radcliffe Bailey, William Cordova, Rashawn Griffin, Fabian Marcaccio, Gean Morreno, Carl Pope, Sol'Sax and Michael Tedja; and The Color Line (YEAR?) with Tiong Ang, Radcliffe Bailey, Christiaan Bastiaans, Bili Bidjocka, María Magdalena Campos-Pons, Nick Cave, Jean-Ulrich Désert, Kira Lynn Harris, Fred Holland, Rashid Johnson, Remy Jungerman, Kerry James Marshall, Nzingah Muhammad, Senga Nengudi, Mário Cravo Neto, Olu Oguibe, Orgacom, Carl Pope, Miguel Angel Ríos, The Trinity Session, Stephen Hobbs & Marcus Neustetter, and Stanley Whitney.
[I began writing for Nka with their second issue. I wrote the following articles: "This Exhibition Was Made Possible By…" 1995, on the Black Male show, curated by Thelma Golden at the Whitney Museum of American Art and "Ouattara Watts at 65 Thompson Street" 1995.For issues six through seven, I wrote "The Unseen, Inside Out: The Life and Art of Senga Nengudi" 1997, and "Contemporary Art in Asia, Traditions & Tensions" 1997.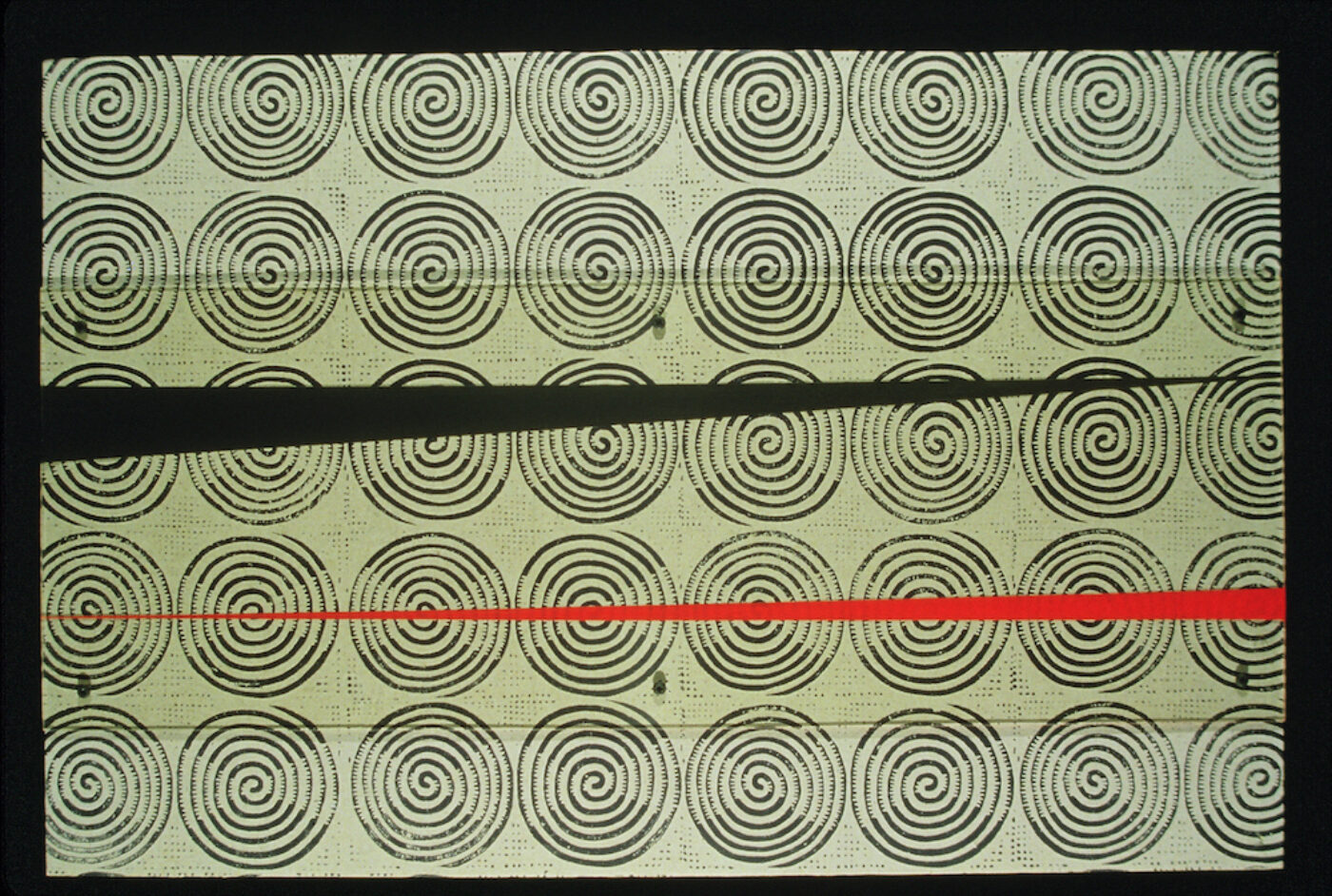 USN When did Olu Oguibe come into the picture?
ODO Olu was there at the beginning. This was 1994, when I met Okwui. We were introduced and then I started to spend time at his apartment with the Nka group and quickly became a central fixture in the world of Okwui Enwezor. I believe that Olu was already living with him as a houseguest in his apartment. Olu had come from London quite literally with the shirt on his back. Olu is a survivor and always had the ability to turn anything into gold. His mind is brilliant. He went to great schools and had even greater ambition and drive toward success. I admired both Okwui and Olu as trailblazers. This is where I saw the power of Igbo, Nigerian, and African culture being set in motion in that Fort Greene apartment. My original sense of contact with Nigeria was through my parents. I grew up in my family with the idea that Biafra lost the war, and then Nigeria had lost its way. And I felt like a displaced African in the world, knowing that Nigeria was not going to help us with anything. Then I saw these two guys and everything changed. I saw that these two were not going to wait for anyone's help—
USN Yes, both experienced the Biafran War as kids.
ODO Yeah, they were my link. I could talk about Nigeria with them as someone with like understanding, and also as someone from another shore who had not lived through what they experienced. It was as if I found my lost older brothers who helped me to learn more about myself. I was seeing the capacity of myself through working with them, no longer by assimilating and being Nigerian. And again, I saw this as a gift from the hands of my mother and father. Through this I realized that my heritage was my trust fund. My family legacy gave me an advantage in my practice and experiences that would not have happened otherwise if I had done things only in an American way.
USN Right.
ODO Still, to this day, I don't know how all this happened. I got the opportunity to write, then curate, and then to meet all these great contemporary artists of the time, and I started traveling more, then at a certain point I said, "I'm going to push my own art." In 1997, I was still painting small abstractions on Masonite panels, but I was splitting my energy between writing and curating, and people only know you by the first thing they see you as. "Oh, you curated that show, so you're a curator, right?" "No, I'm an artist." "But you just wrote that article for Flash Art, right?" At a certain point I said to myself: I need to stop writing and curating. It gave me great access, but I'm not going to do that anymore. I saw so many great artists doing so many things, the question for me became, Why not painting as well? I was making these photo-based collage pieces during the mid-1990s, but my way of thinking through them was as a painter. Then I accepted that I was a painter. It was a hard road back for me; even Okwui liked the photo-based work more than my paintings at that time, and I understood that. When you're thinking about art in the space of social practice and thinking about things in a political sense, the idea of making paintings within a Western context—it extremely problematic. I understand and recognize the problem of painting in the West, but I didn't want it to limit my response and relationship to it. There are still very profound things that can happen in painting. As I look at it now, through an African context, or to see it in relation to Africa, it's brilliant. I saw painting as an opportunity to explore my experience in the most personal, psychological, and conceptual manner. The avenue of correlation between drawing and color, and the relationships that can be found socially, aesthetically, and culturally became my vein of thought. In the early 1990s my paintings were directly addressing a relationship between painting and the computer. In particular I was interested in the screen saver as an actual and virtual space, as well as notions of mind versus body, when it comes to access and entry to the Internet. I also was engaged with the fact and fiction of identity and gender within the space of the virtual. My paintings were focused on the desire for the actualization of an idea for home, and of Africa as an "interior geography" to be defined through pattern and color. I was thinking through a theory of a "fiction of authenticity" using the motif of African textiles as kitsch in their direct referentiality to Africa. The vessel of pattern has also helped me to explore color in an emotional, intellectual, and cultural manner that connects to and expands from the history of painting in the West and Africa.
USN I've asked Olu this question in the past. Obiora Udechukwu was also invited to join the Nka board, a brilliant painter—
ODO Is this recently or back then?
USN He's been on the Nka board from the beginning, and I don't think that even when Okwui and Olu became prominent, they invested in Udechukwu paintings. At that point in time, painting was considered dead. I'm saying this because I could see where Okwui was coming from when he didn't pay a lot of attention to the paintings that you were making, because while paintings can be political, you don't necessarily see the politics in painting except when the subject matter lends itself to that.
ODO It has to be literal for most people to understand it.
USN In that sense, yes. So with your collages at that point and the issues that you were dealing with, which were really about identity politics, issues around blackness in the United States and how they seep into much broader concerns about what it meant to be a black person in the world; that is to say, the conditions of survival and the way in which his or her humanity is assessed and accepted. Those were also things that were part of the impetus for establishing Nka.
ODO It became transferable to the academy because the language that they utilized was not owned by Okwui and Olu. They were part of this bigger discourse that one could say equates to that which was utilized by the October Group. The October Group were formalists, but also piggy-backed onto French Structuralistm and the language of identity politics that included queer theory, gender politics, and race politics—
USN—postcolonial politics, et cetera.
ODO All that came together and for ten years this has been the commonplace language that we—
USN Yes, it is now the language of the academy today.
ODO So today we have these post-colonial politic kids, and I deal with them as my students. They know how to text and write about things with the best of them, but a lot of them don't know how to look at things. I look at my generation of intellectuals and thinkers in the academy and feel that our real job is to train these kids to overcome a simplistic understanding of theory, and begin to look at things deeply again through their sociocultural, sociopolitical, intellectual, and aesthetic lens in order to feel these things with their minds.
USN And you think there is an absence of that?
ODO Oh, absolutely.
USN I recently read Allan deSouza's How Art Can Be Thought, a deeply illuminating and perspicacious book. I was quite taken by his insights on the pedagogy of teaching art and all of that. One of the implicit questions that came to mind from reading the book and then having a conversation with him in New York, was the way in which some of his arguments might become counterintuitive. Say, for example, decolonization—a word that is increasingly being emptied of meaning—I wonder about the deconstruction of universalism, the default term for Western-centrism, yet at the same time, our efforts seem to convey homogeneity. It goes to the heart of tackling the structure of things from within, vis-à-vis what Michael Hardt and Antonio Negri might refer to as the incredible capacity of the system to co-opt dissent. What we might view as a radical destabilizing of the system as we know it, ultimately becomes part and parcel of the system. In other words, you are contesting the protocols, terminologies, and discourses of the Western context but at the same time, seeking a place for yourself within all of that—
ODO Or you might be utilizing certain paradigms that actually cancel the argument.
USN I think about Nka in a similar way, that whole politics of attacking the Western system, and at the same time seeking to secure a place within it. It is this postcolonial bind that we all have to consistently negotiate.
ODO Right, and the problem became factionalist among us at that time—it was a contested argument with myself and Olu on one side, and Okwui and Chika Okeke-Agulu on the other. I think the problem also relates to the dilemma in Thelma Golden's proclamation for a "Post-Black" identity. We had to think about this space that we were carving out for ourselves in the West—is it contemporary African art, or is it contemporary art? Do we need the word African in this title? I now believe that you need the word African.
USN Yes, it is important.
ODO No question. At the time, I was trying to be egalitarian: Why do we have to isolate ourselves by that terminology with this framing of African? But now, what's really important to me is knowing that identity is significant, and challenges the desire in the West to want to diminish this same thing. This becomes most true for me in the age of Trump. There will never be a Post Black. There will never be a contemporary art that is inclusive of all. Never. Rather, it's necessary to define that distinction, to always remind, sustain, and elevate that identity, if you will. It must remain present because otherwise it will be forgotten, consumed, and disappeared.
USN That's precisely the question Allan deSouza's book raises for me, this idea that we want to contest, to engage, to find a space, to be different, to be accepted, to be assimilated, and yet we want to reject assimilation. We want to be seen in a specific context in the West because the West is a legitimizing space. I find that sense of wanting to be within that space and at the same time trying to speak for that space. This is coming from my own experience and what I do today. You want to question the modalities of things, but then you are also co-opted by those modalities, which is what you rightly alluded to—that the arguments that seemed so fresh and antagonistic when you guys started in the 1990s have become really normative today. Then you'd ask yourself, Why did we fight the fight we fought?
ODO Exactly. I was introduced to a younger group of curators and writers coming from Nigeria, Ghana, and other nations, that included Ntone Edjabe, the head of Chimurenga. Except for Ntone Edjabe, they were kids to me, right. This is now maybe seven years ago and I was like, I've never heard of any of you guys. But they were doing the most amazing things, not in America, but in Europe and on the continent. These guys had a fierceness and appeared to be more cold-blooded than we were with Nka, but their perspective was coming from what we all did. Some of them didn't even care or were in disagreement with what we did, and I felt that this was good in the end. A lot of these people were saying we did it wrong, or they would like to do it differently, or you guys just made your own space to sit on big chairs.
USN Right. (laughter)
ODO I'm like, Oh, so I'm not the kid anymore. It's fascinating to see this generational shift and change, but also as an academic and a thinker, I believe this transition is absolutely necessary. We have to continue to make the argument better as we continue to understand the world in which we live. The shape of space and its context is always changing. We don't have the same conditions anymore, but it's to also say, as you said, We did this fighting, and nothing seems to have changed. Or at least, we're still entrenched with other kinds of limits.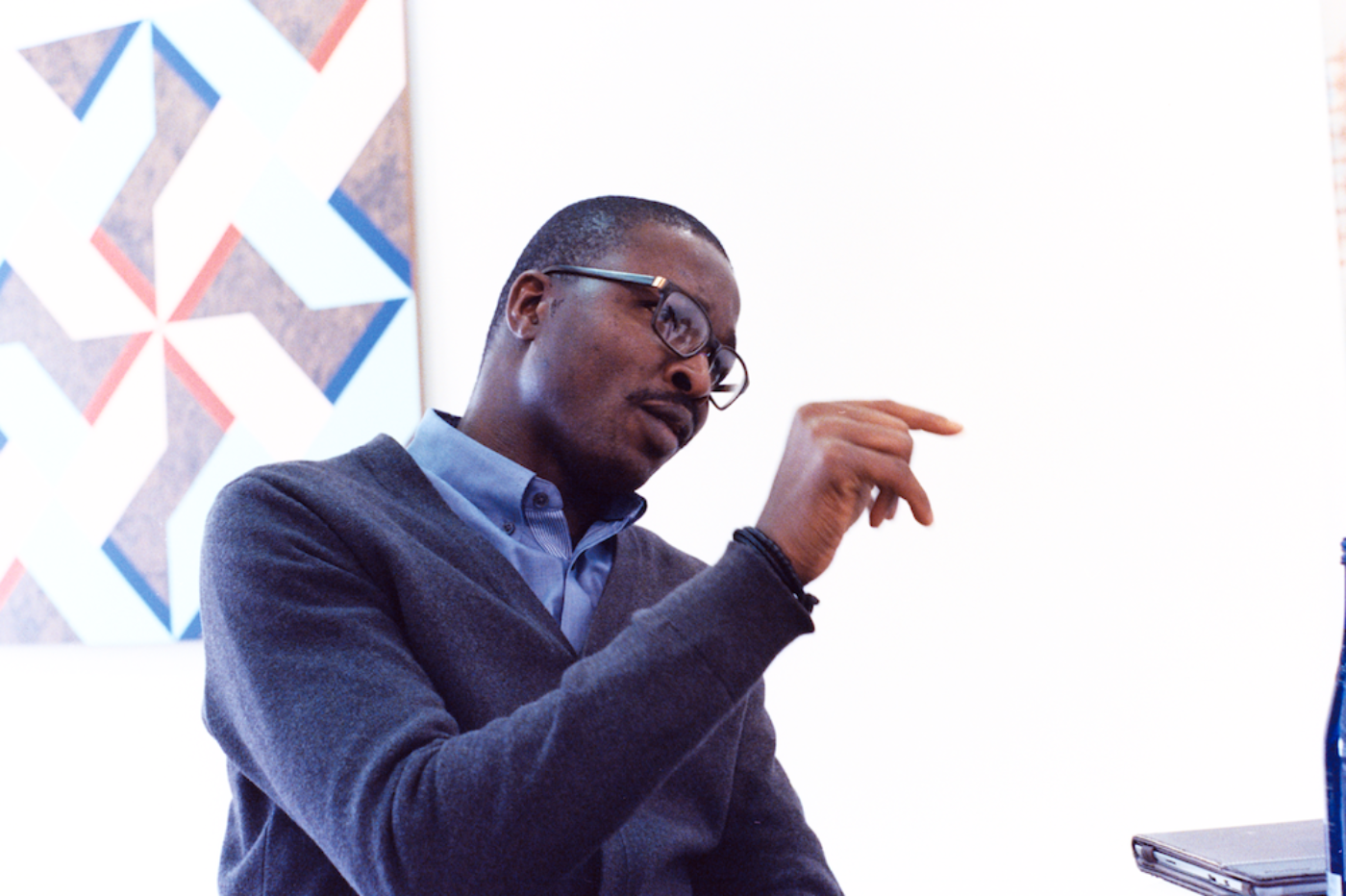 USN Well, yes and no. We can't say that nothing's changed.
ODO With some of our efforts, it's like, Oh my God, what did we actually do?
USN For example, if those sorts of fights were not fought, I wouldn't be at MoMA.
ODO Okay, okay.
USN No, but it's true. That had to happen for certain spaces to open in the same way that Thelma Golden's Post Black happened. It had to happen for spaces to open, a certain acceptance for blackness as legitimate in its own right in the American context.
ODO That's nice to hear. I'd say that about people like Lowery Sims or Leslie King-Hammond, Fred Wilson, or Howardena Pindell, whom I had the opportunity to work with for a few months as her studio assistant in 1993. Without their struggle, we wouldn't have the space that we're in today. As a young person, I was not that appreciative of the struggle. At that time, I didn't see my opportunities as their hardship. I just said, "Let's do it!" I remember Joe Overstreet was always trying to make me mad and piss me off because he wanted me to have his anger, rather than let me build my own anger if this needed to be the case. My world was different than his. We had different anger and yet being senior to me, he felt his anger had more justification than mine. Now that I am becoming a senior, I know my anger has evolved, but I'm seeing these young kids and I'm thinking that these kids are amazing because they're so bold like we were in that way back then. I don't want to say it's naïve, but what they have is good. Even with the ignorance that may exist in their anger, their directness is good because they won't be afraid of what is in front of them.
USN I wouldn't necessarily describe what they have as anger. They have a certain confidence: if I speak, no one is going to laugh at me because of those who came before—they were laughed at and they stood their ground. It's become easier for successive generations to build on what their predecessors did, but at the same time, I would also say that a number of these younger actors do not fully grasp some of the great work that was done for them to be where they are today.
ODO I would agree with that, too.
USN But another way to look at that would be what Joe said to you. I need you to carry my anger with you, but you resisted that anger because the battles are different. Even as much as one could say that the younger generation lacks the knowledge of what came before it. I want to qualify that. I'll give you an example: I often say that for me to be where I am today in the United States, for you to be where you are in the US, one has to think of all the sacrifices made all the way back to the civil rights movement. So when I see a number of Africans in the United States who often think about their experience in isolation from Black American experience, I say that they do not know how that righteous anger of Black America got them to where they are today. I have to say that. The ignorance of not acknowledging or not knowing that history, which is what I see with a number of these young people, in spite of their confidence. You are possessed with such confidence because someone in the past covered your nakedness. I'm always mindful of that.
ODO The Nigerian novelist, Chimamanda Ngozi Adichie, has written about being in relation to African-American culture. Americanah, I think, is a very profound book. It comprises the many misunderstandings of African and African American culture and that rage that took me decades to understand and properly respect. To understand the historical circumstance of Black life in America, to understand the decimation of Black lives, and the actual killing of Black people—not in acts of lynching, but through the psychological and institutional and legally sanctioned killing of Black people—to understand that, my God, these people are us, and we are bonded by fire. They came from Africa. The umbilical was cut as soon as they got here. But are they not my brothers and sisters through the color of skin, and then through the history of experience because of that skin? Yes, they are my brothers and they are my sisters and even if we have different stories, we come from the same place and we're going to end up in the same place. So, this is to say that I understand the African Diaspora experience, but not like an African American, but as an African.
USN True.
ODO But my God, to conceptualize and think of the slaughtering of Black people over this false idea of white power, it's just to say, I know what side I'm on and I'm going to fight on that side. It's to say that I hope I understand and never forget that position.
USN And so, New York, art writing, art criticism, painting, and then you decided you wanted to teach?
ODO (laughter) Yeah. When I got out of graduate school, my dad said to me, "Don't teach." I was like, "What? How am I going to work? What kind of a job am I going to get?" I felt I was totally unemployable. I realized later that teaching immediately after graduate school is limiting. A lot of young artists leave graduate school only to go back to school again to teach, and yet they haven't lived life outside of the experience of academic institutions. The notion of "experience" in this situation becomes a farce. I think you really have to know what you believe in and you have to go out into the world to test those beliefs. I gained the experiences I have out of necessity. If it had been my will, I would have been teaching right after graduate school. I wanted the safety of having a secure job, but life spoke in its way. I had to do a lot of different jobs and I had to wait for space to become my space. In the long run, I was constructing, even blindly, the circumstances that I have now, and I'm continually trying to set that up and improve myself as an artist. Having had a lot of different jobs when I got to New York, and then getting to teaching later, allowed me the opportunity to build upon my experiences in the art world as an exhibiting, professional, practicing artist. I say it to my students in this way: "I can't tell you in advance what you're going to experience, but I can tell you what I've experienced, and you can decide how you're going to move forward for yourselves. You will have your own way to decide on what you're going to do."
Teaching for me is rewarding because I love the brilliance of how students can generate ideas. You can say that the weakness of youth is their lack of experience, but their passion and desire to get something done is golden. This is how I want to help them to see: I have always said that to be a good teacher is to be a better artist. This is how I want to help them see: by example, I want to help them to become the best artists—through what they see, in what they say, and by what they do.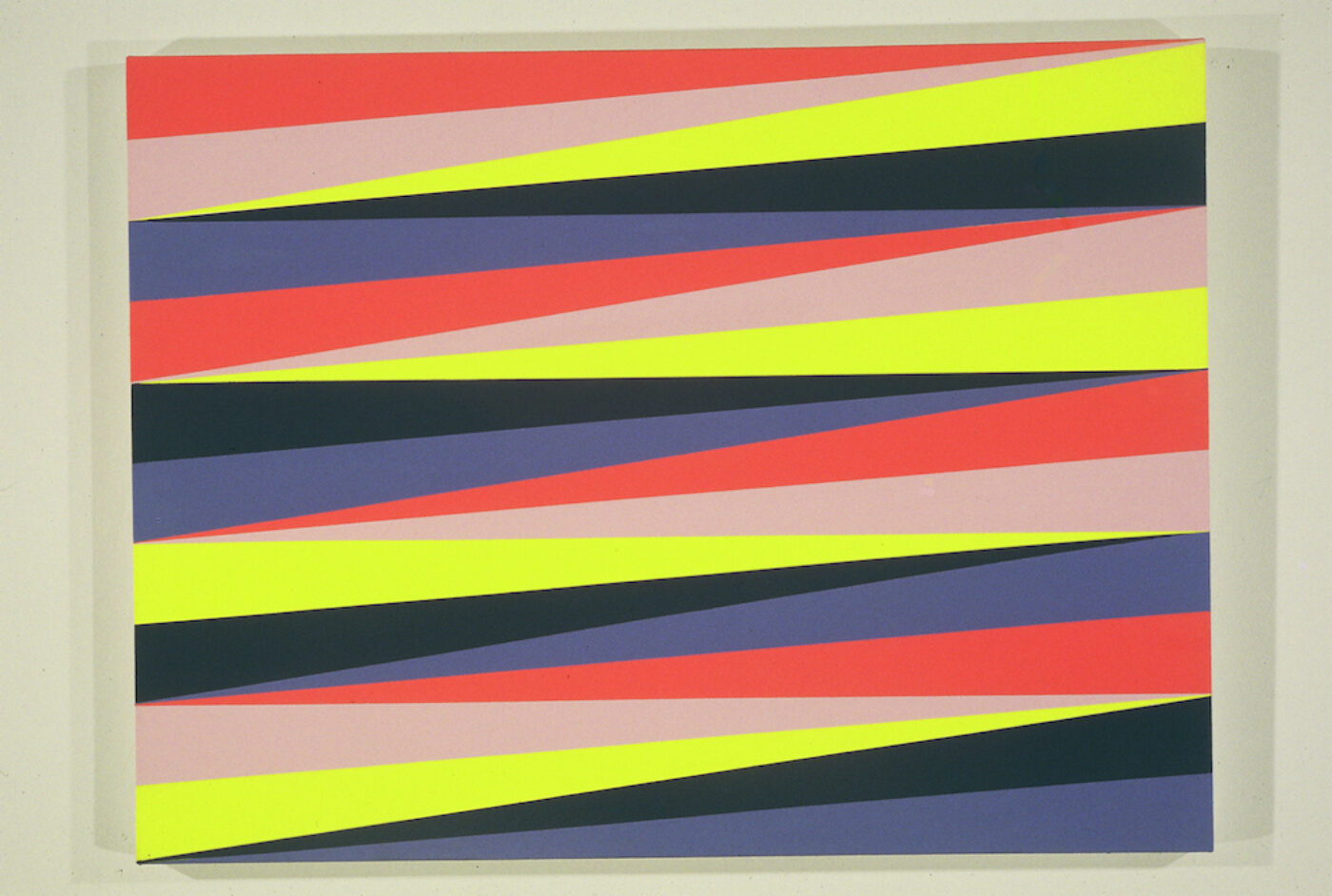 Session 2 March 7, 2020
Ugochukwu-Smooth C. NzewiThis is Smooth and Odili at Jack Shainman Gallery on March 7th, 2020. It is 12:35 PM. So, last Saturday, we talked about your early beginnings, your history in connection with your family and with Nigeria. We touched upon your education, your coming to New York after Bennington, your early career as a writer and critic, and your relationships with the principal actors in Nka. We talked a little bit about your early work, the photomontages, collages, and the installations.
ODO Did I talk about stopping painting to do the photo-based works in 1993?
USN Yes. Before we pick up on where we left off per your early work, I want us to first address your artistic philosophy. One thing you said during the previous conversation is that artists from elsewhere, that is to say, those working outside of their natal origins, are by the very nature of their displacement or relocation, purveyors of internationalism because they bring two consciousnesses to their work—their ties to elsewhere, and their emplacement in another social space or context.
ODO When you look at the work from these elsewheres, you can also see the artist's desire. In Nigeria, for example, amazingly contemporary voices are so distinct and individual. A certain sophistication exists alongside the work. They have social media, so they can access information worldwide, yet they're making something that is proudly and intellectually strong in the way in which it represents its cultural origins or space. What fascinates me is to look at how this person is thinking and what this person is representing. We were always engaging with that in Nka, when we were looking for artists and presenting their voices in the magazine in the early days. But I think it's even more profound now. It looks less like something that fits nicely into the international Western canon. The best work is not afraid to bring out the distinctiveness in that particular voice from elsewhere. To see some of these exhibitions where two generations are paired—for instance, someone from a younger generation with a mid-career or older artist who was important but didn't get the recognition of their peers at the time that they were working. Because of this revisionism within contemporary art, we're looking at older artists, as we are presently doing in the West with African-American artists or female artists. There is an underlying quality in these older artists, and the younger artists benefit from their work. So much so, that they can even be more progressive, or more confident in a way that speaks about their cultural space. I believe the word is confidence.
USN I agree, but there are a number of ways to look at that phenomenon. Of course, you pointed out technology as a force in that you have artists who seem to understand the language of contemporary—
ODOThe technical language of the contemporary.
USN But also, how artists use the conceptual vocabulary of the contemporary to translate their immediate reality. Artists use the burgeoning world of communication technologies as a practical tool for disseminating their work and as a conceptual focal point in detailing or mirroring the conditions of the contemporary. The German art historian Hans Belting has insights on the global dimensions of contemporary art today that I find particularly relevant. He likens this global dimension to the pervasiveness of the World Wide Web (inclusive of social media platforms and their role) in the sort of phenomenon that you have just described. It is everywhere yet imbued with local specificity and internal contradictions.
Let's take the search engine Google for example: there is Google.co.uk, Google.fr, Google.za; Google.ng. It is one Google, but that manifests locally. That Google technology, what you call the technique of the contemporary, becomes sort of democratized. So far you can operate from wherever you are and key into that language. It is this rejection of a uniformity of experience, vocabulary, competence, and discourse, that does not however defy our synchronous temporalities. Ultimately, I think what Belting is gesturing at is that the global contemporary dismisses the West's self-appointed universalism, and attempts to address artworks from the world over through its own historical and epistemological structures. While a number of artists (non-Western and otherwise) are very sophisticated in their understanding of what you call the technical language of contemporary art, at the same time, there are those who are less confident or are not included in that conversation.
ODO I want to underscore the confident part, understanding that it's not about accessing technology and information to just fit into the current Western dialogue. It's when these artists understand the significant concepts in their own heritage and culture that are separate and distinct from the Western program—to me, that's the confident part. Like Georges Adéagbo for example, you see a sophistication that is conceptual, but in the same instance, it's not tied to this Western notion of the conceptual. It's coming from—I almost want to use the word tribal or ethnic or whatever it might be. They're aware of the magic in their own system. They understand both languages but speak from their own positionality. That's amazing to me.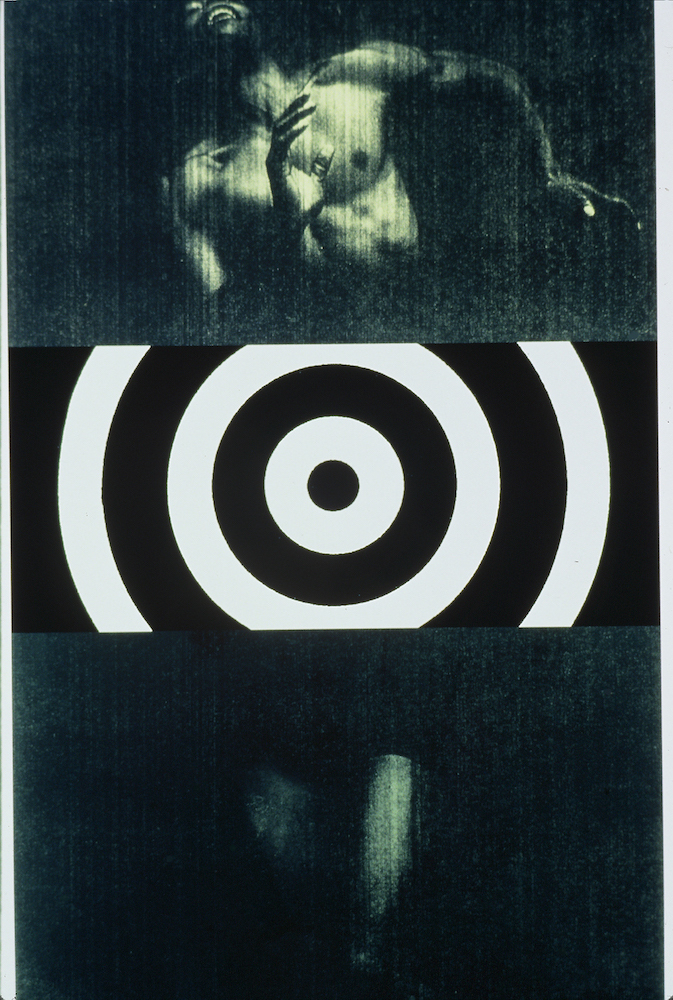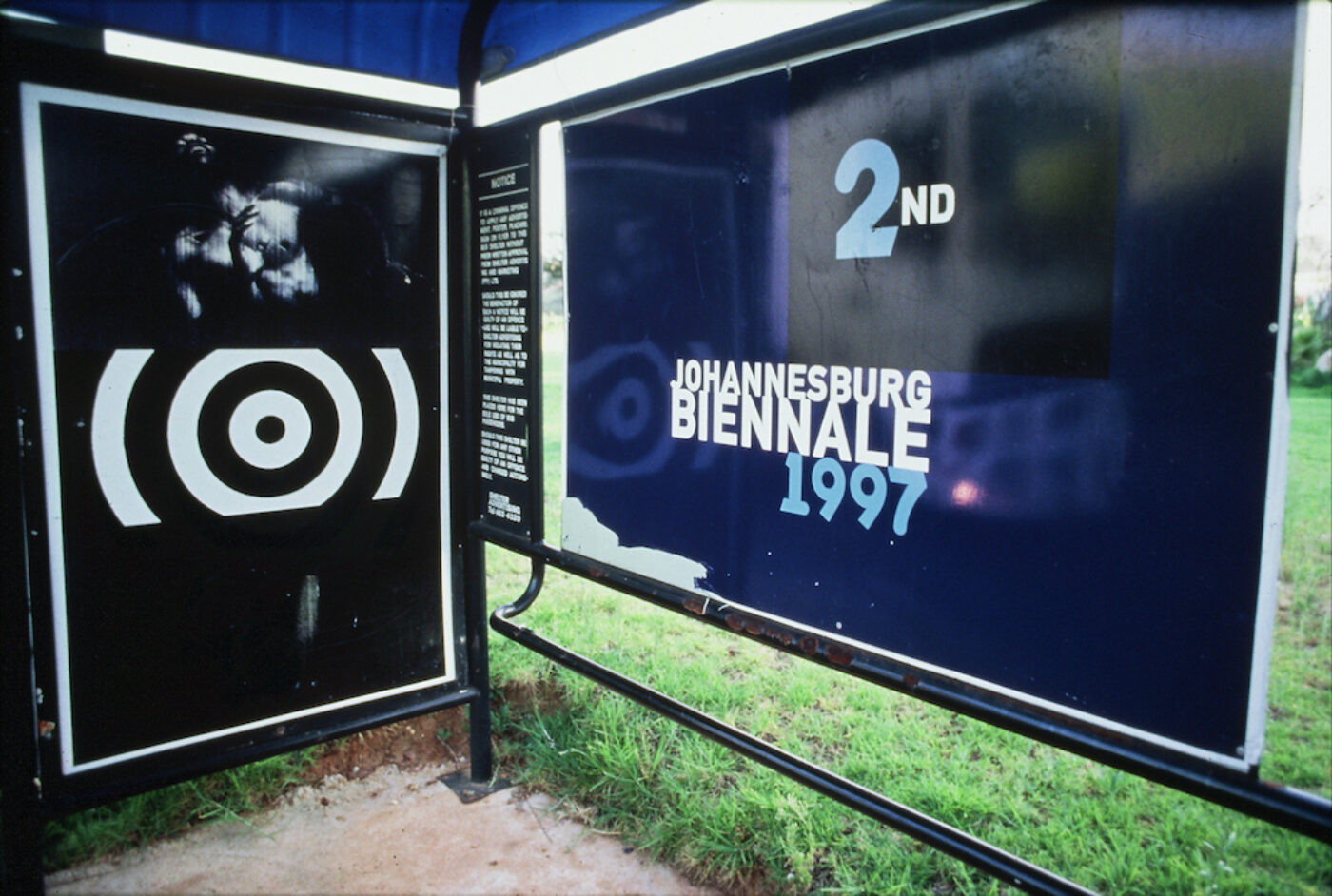 USN Georges Adéagbo is a perfect example of how conceptual art cannot only be understood as a Western idea. And there are many African artists whose practices are conceptual but with different frames of reference that do not necessarily align with Western conceptualism. Indeed, the so-called traditional African art has all the tropes of conceptual art. The strategic appropriations from African art traditions by modernist pioneers in the early postcolonial period, and by contemporary artists today, can be seen as conceptual undertakings. Howwever, the task we must set for ourselves as art historians, scholars, artists, and cultural theorists, is to rigorously explore this conceptual impulse in modern and contemporary African art. Obviously, it has not been pursued owing to more pressing ideological concerns of decolonization and postcolonialism. Except for a few instances—such as the Authentic/Ex-Centric: Conceptualism in Contemporary African Artexhibition (and publication), curated by Olu Oguibe and Salah M. Hassan at the Venice Biennale in 2001, or studies of the Senegalese collective Laboratoire Agit'Art, and Sudanese and South African art contexts—conceptualism in African art (with its specific timbre) has not attracted rigorous scholarly attention.
But to return to your point, what you would describe as the promises—not of the political and economic implications, but the cultural implications—of globalization. When we think about the art world, it mirrors our global world in that we are at the mercy of the forces, market et al., that propel globalization. As such, the reality of things trumps any attempt to exclude certain geographies, any attempt at gatekeeping. This has always been the case, right from the onset; the worldliness of artistic consciousness. We talked about African pioneer modernists whose practices were once described as derivative of their Western counterparts. But that is not the case; if we are to consider that strategic appropriation, the credo of avant-gardism, swings both ways. The relationship between Western and non-Western arts suggest oscillatory borrowings; what the South African artist Gavin Jantjes might describe as "reciprocal gestures." African pioneer modernists were in sync with their cultures and simultaneously, imbibed the spirit of internationalism and found possible ways of bridging the two.
ODO I think that culture can exist and grow within its own auspices. After the fact, the market can say: I want to take advantage of this thing that I see. Then it becomes part of another dialogue.If we talk about traditional African art and how it was co-opted—like what became Cubist art—they saw a value in these objects and then they took them out of context or built a new context for these objects. To me, that is the thing existing in one space, and then the market seeing it and taking advantage of it in another space. They coexist, they interlock and link together, and then they can change the direction of this thing. But I still believe that the space in which this work is made is something distinct and separate from the marketplace. What the market forces then do with that work is something else.
USN The first time we met was in 2007 at Art Omi. In that time and prior, when I started off as an artist in Nigeria, the first few years of my practice I was making art that sold in the Nigerian market. The aesthetic was legible in the Nigerian context. Then I began to travel. As you equally alluded to about practice in the beginning, your travel was fundamental. I too traveled for exposure and my interests shifted from just being part of the local art scene, to wanting to be a part of an international conversation. And I recall some of my Nigerian colleagues back in the day were wondering, How is it possible for you to do that? We're all in Nigeria doing stuff and I said, "I made a conscious decision to be international." That's what I said.
ODO That's a very powerful statement.
USN My language shifted. The technical language of the international was something that I had begun to master. What is different today is that artists in Nigeria or in Ghana or anywhere might not make that claim consciously: "I want to be international." The international meets them there as opposed to them seeking it out, and that's the difference we're talking about. Now, the international seeks you out; it meets you.
ODO Yes. Now it's the other way around.
USN That in part, is why I connect developments in the art world and the market; the market seeks access in the same way the contemporary art world seeks new frontiers to co-opt.
ODO Nka was a part of this, too.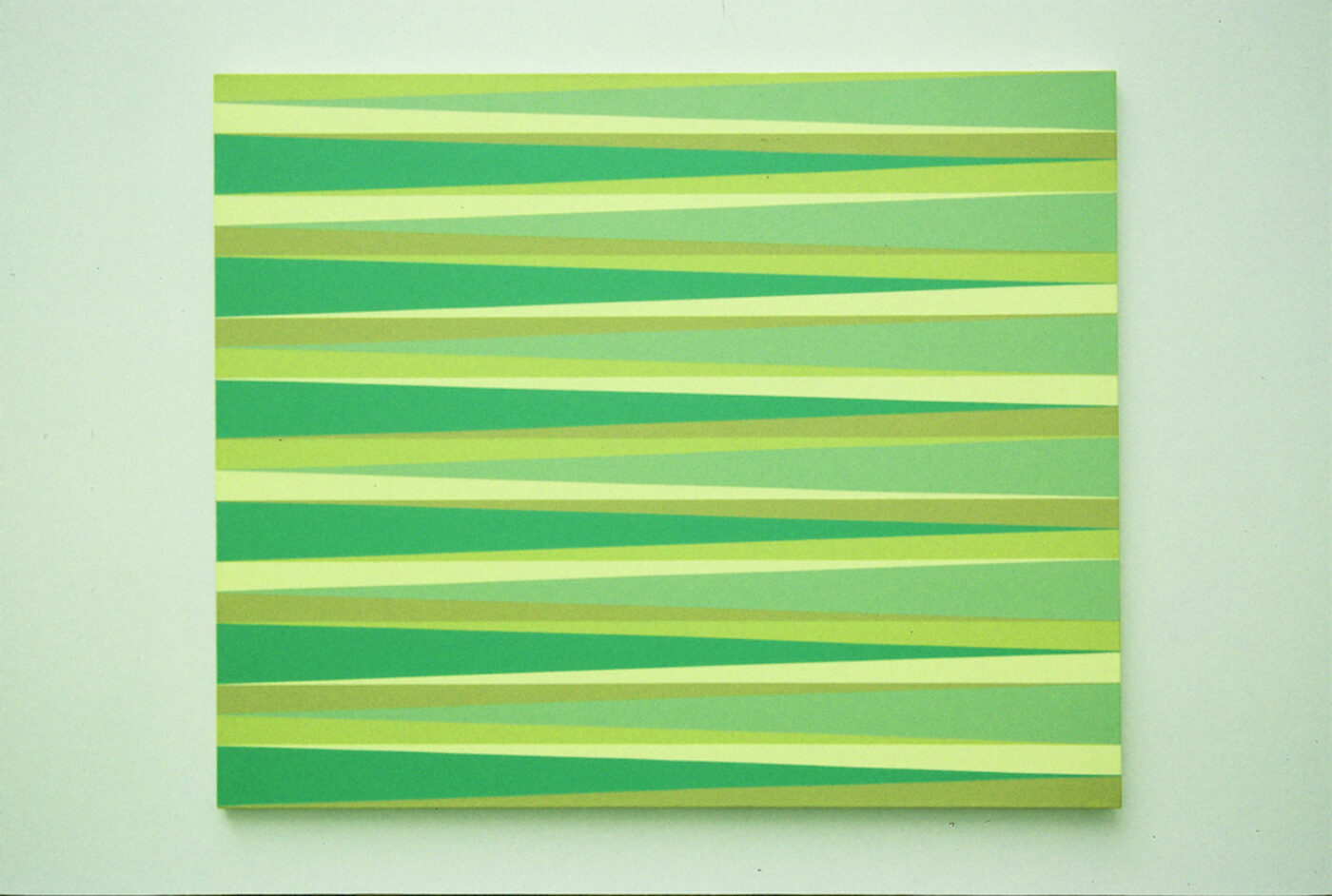 USN Yes, yes. When Nka started, my generation knew what the journal was doing; we understood the cultural politics. We said last week, that a lot of emerging curators and artists today do not necessarily understand the fight that had been fought for them to be where they are today, and so they're confident, but some people bore the price. Some people fought for that confidence to manifest. So, in my own time, thinking about what Nka and others were doing, understanding and inspired by the cultural politics of what they were about, it was important to be involved, to find that space and voice at the international level.
ODO I look at Revue Noire run by Simon Njami. I love Simon, but at Nka, Okwui did it better—maybe because I'm more familiar with the American style of doing something where it's—
USN —direct and aggressive.
ODO Whereas Revue Noire was still very colonialist—
USN The French way. (laughter) You dance, and dance, and dance.
ODO Well, you're dancing for somebody else—
USN With Nka, there was this direct sense of purpose, a doggedness that is recognizable.
ODO Right, right, and that's what we did. That was the rule.
USN I recall a conversation I had in 2007 with the artist Olu Oguibe. I was hoping to create a platform to bring established voices to Nigeria to inspire and activate the local art scene that was very insipid at that time. Of course, I was significantly incapacitated financially. I was looking to apply to foundations for support and my approach was rather timid. And Olu said, "Oh we don't do that at Nka. We set our goals and we go in and just take it." That is a fact.
It's very interesting to think about the road traveled and how it has helped to properly situate contemporary African artists. Now, you'd see how confident and brave a number of them are at what they do, their different cultural ideas that they mine and transform, and insert in a wider global conversation. In the past, the art world would read some of the unfolding strategies using a primitivizing or naïve lens: "Oh this is so tribal."Or, they would think that drawing upon non-Western cultural ideas could not be seen through a universal lens as they would with Western ideas. Things are changing. Detailing how things have since changed, in an essay on the conceptual portraits of the New York-based Nigerian artist Osi Audu, Ghanaian curator Nii Quarcoopome observes that twenty years ago, many African artists in the West rejected the label of "cultural ambassadors." They rejected the burden of ancestry and ethnicity, and instead highlighted their multiple cultural exposures. Audu may have described himself in that light previously. But in his recent work that draws on canonical African forms, Quarcoopome suggests that he now confidently acknowledges his African ancestral heritage. Let me give another example with someone we both know, the sound artist Emeka Ogboh.
ODO Yes, yes, he's quite great.
USN Ogboh was the subject of an inaugural atrium project at the Cleveland Museum of Art, which I had the pleasure of co-organizing with my dear colleague Emily Liebert, shortly before I moved to MoMA. Ogboh's project titled Ámà (the Igbo word for village square), reimagined the Cleveland's atrium as the Igbo village. Ámà can be likened to the Colosseum in ancient Rome, as a space of theater and entertainment. But it is also more than that. In a traditional setting, every Igbo village has an ámà which also serves as the site of social, economic, political, and juridical activities. It is the livewire of the community, and Ogboh compares it to the CMA's atrium, which is a meeting spot. One aspect of the village square that Ogboh explored at length in his atrium project is the social life; where folkloric music that is often didactic, as well as oral history, are transmuted from one generation to the next. Ogboh installed several examples of this music in the atrium as well as a giant tree (that typically marks or locates the village square in the heart of the community) swathed in traditional Igbo textile called Akwete, named after the community in eastern Nigeria where it is produced. My generation (that would include Emeka) grew up listening to folkloric music.
ODO Is this music specific to villages, or to states?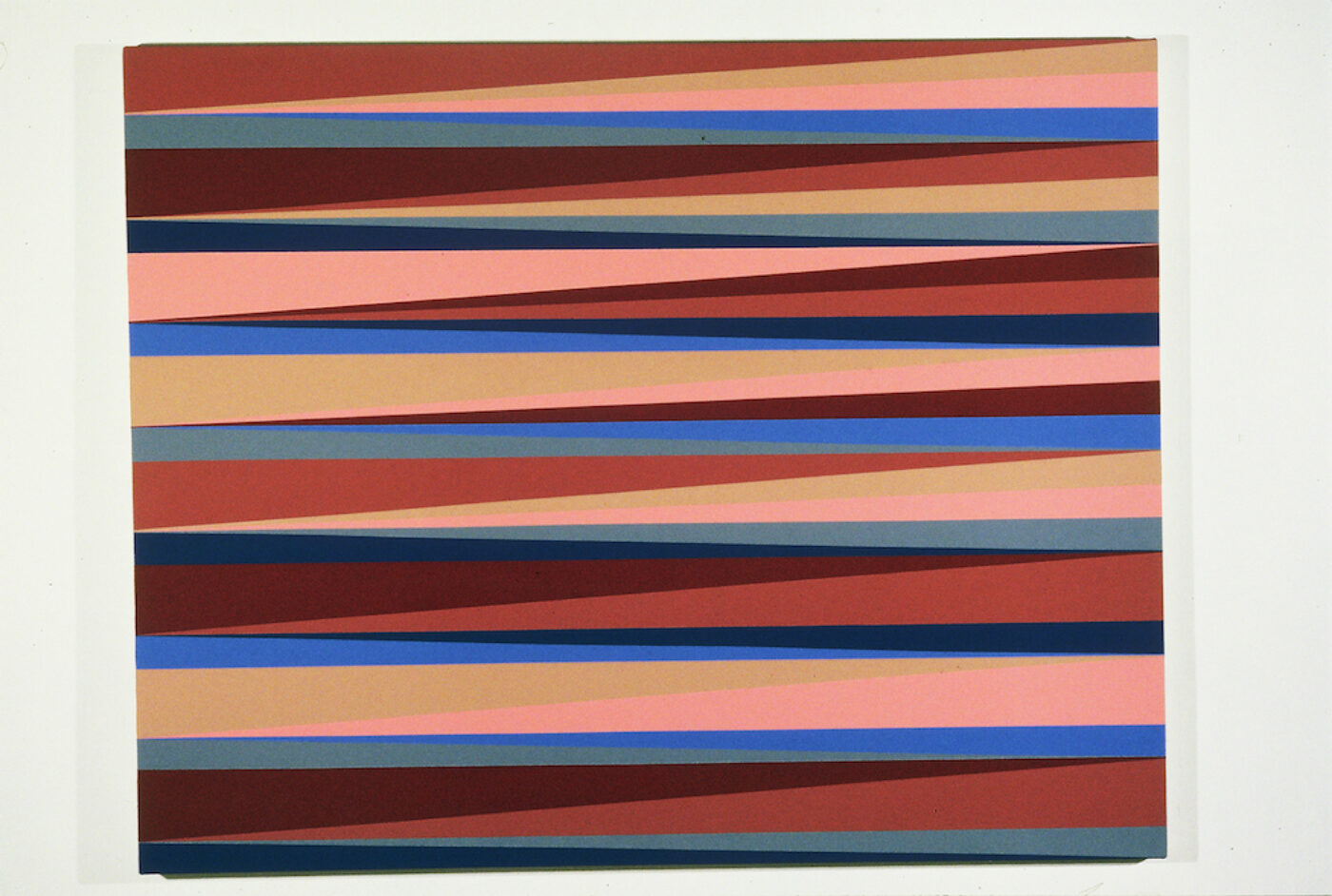 USN No, it's Igbo folk music. Everyone listened to it. Growing up, notable musicians such as Nelly Uchendu and Onyeka Onwenu, elevated Igbo folk music, drawing on and modernizing it as part of popular music offerings. The trend has continued in recent times after a lull in the 1990s. Contemporary Igbo-Nigerian musicians such as the defunct P-Square duo have built on the legacy of Onyeka Onwenu in some of their songs. I do recall that ethnomusicologists such as Meki Nzewi had bemoaned the loss of folk music among the Igbo. What he failed to recognize was that it has transmuted and kept abreast of popular culture without the fundamentals of the melody, content, purpose, and the didactic impetus dissipating. Contemporary musicians have continued to extend the cultural relevance of folk music, even if the contour and outlet for its consumption have shifted with the dynamics of time. It is the same logic that Ogboh brings to his Cleveland project; the inclusion of folk music sung by a twelve-person choir, and in re-imagining the Igbo ámà in a foreign setting. As you very much pointed out, Ogboh understands the technical language of contemporary art and relates it to a specific cultural context. People understood without even knowing the meaning of the very haunting songs. The artist took a long-standing cultural tradition and gave it a contemporary art flip.
You see that in various ways with a lot of contemporary artists coming out of Africa. The Luanda-based Angolan artist Edson Chagas is another great example. In Oikonomos (2011), a well-received photographic series, an individual's face is masked by various shopping bags bearing foreign logos. Chagas channels traditional masquerade practice of disguise and performance to profound effect. One would add that the artist is drawing upon that notion of vital force, which is often stated as that which activates masquerades in ritual practices, in a contemporary context, in his addressing global consumerism and its footprint in many African countries. Chagas said that he felt like covering his head with grocery bags to forget everything. It is pertinent to note that Chagas seeks a recourse to the traditional practice in his deployment of the conceptual language of contemporary art. It is a mark of respect for indigenous traditions, and the confidence to embrace and reform them to serve contemporary strategies. At some point in the past, African artists were not possessed of such confidence. They produced at the dictates of a narrow market that pigeonholed them. Now they do what they want because the art market is currently capacious and in search of new flavors every month. That's sort of where things are today.
But let us circle back to your emergence as an artist in the '90s and how, perhaps, the reality of that time is different from what we have presently. What sort of philosophy grounded the practice of that time, and does that philosophy continue to hold true as your work moved from the early collages, montages, and installations as you made your way back to the painted surface?
ODO After I left graduate school at Bennington College, I came to New York as a typical postgraduate, you know, teaching yourself how to paint in a way that you have to almost erase everything, so you can understand more deeply and specifically what you want to say and do. In the best sense, you don't just repeat or remake what you were making in graduate school. You give yourself the opportunity to use the skills of that education in order to remake yourself. This is what I did. At a certain point, I was not fully understanding what I wanted out of painting, or how I could make it my own, so after my own one or two years of self-imposed postgraduate school, I stopped painting. A part of it was expense; I wasn't able to maintain a studio. I sold my record and comic book collections to pay the first few months of my rent, but it was not sustainable.
USN This was in New York?
ODO Yeah. It was in Brooklyn. I was living in Williamsburg in the early '90s, which was a very dangerous neighborhood at that time. A lot of drug trade and heroin use and so forth. People were scared to go into Williamsburg, but then I couldn't afford my studio, so I had to essentially abandon the practice, and start working out of a rented apartment. I once told someone that I had a three-bedroom apartment in Williamsburg for 500 dollars a month, and their mouth dropped; but 500 dollars back then was a lot of money. I was able to hold onto it for some time, and then I would work out of this situation, which was actually the modernists' traditional way of working in New York in the '50s—
USN We talked about that last week.
ODO They were working straight out of their apartments—that's what determined the size of the work. So, I was working in this Home Depot aesthetic, using these kinds of spaces, using found materials and found things. I had access to photocopy machines at the job that I had, so I started to deal with this concept of film and photography through that method. And then with magazines, I was beginning this inquiry into the notion of the Black body. This all really grew and manifested out of my collaboration with the Nka group and with Okwui Enwezor. Salah M. Hassan and later Chika Okeke-Agulu came into the picture.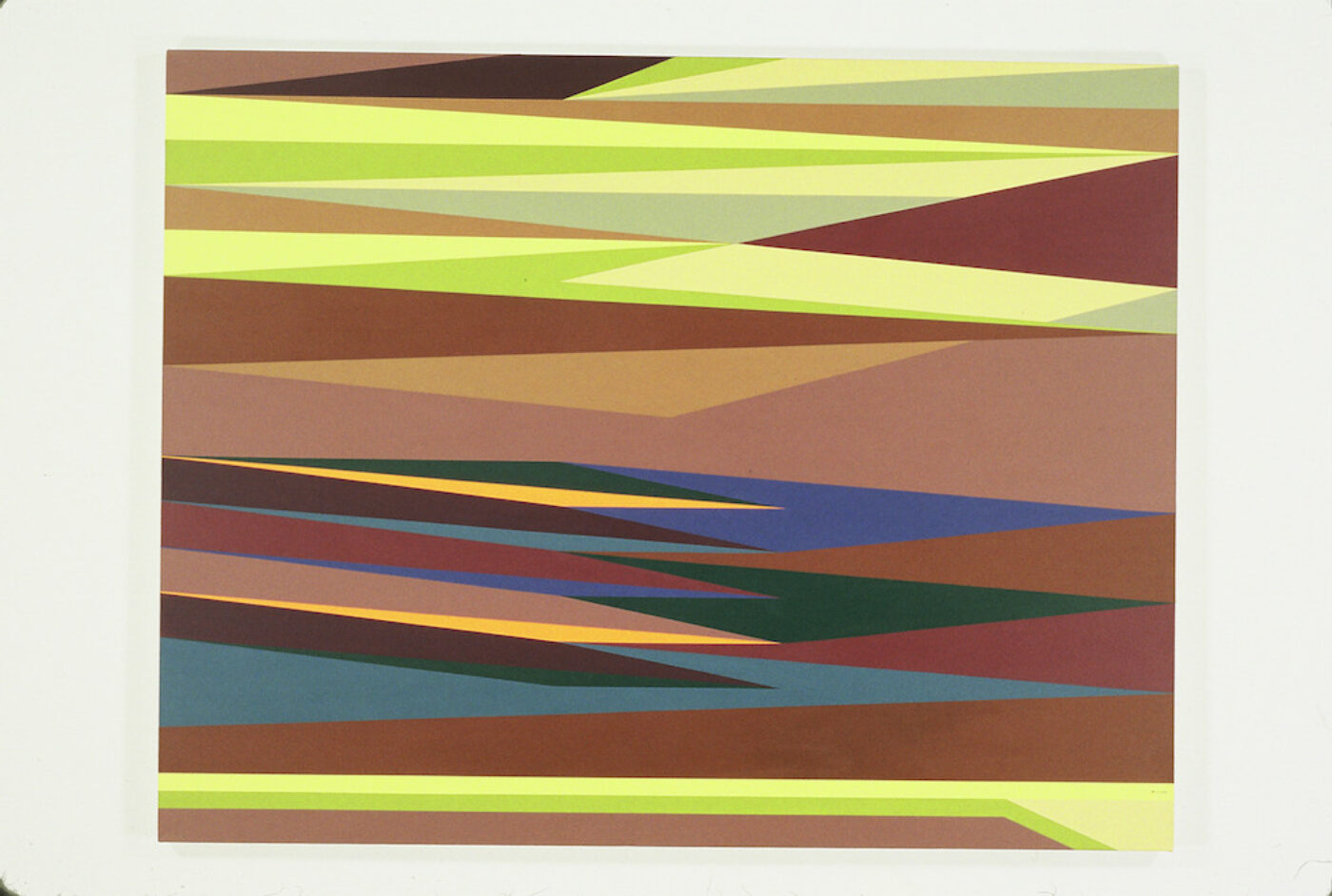 USN At the time, Chika was still in Nigeria and was a faculty in the arts program at the University of Nigeria, Nsukka. And then, he co-curated Seven Stories of Modern African Art, a groundbreaking exhibition on art modernism in Africa, together with Salah and others. That was '95.
ODO Weren't there seven curators?
USN No, five African curators and then the artistic director, Clémentine Deliss. Chika curated the Nigerian story and Salah curated the Sudanese and Ethiopian sections. The late South African artist and curator David Koloane curated the South African section. The Senegalese artist El Hadji Sy curated the Senegalese story, and [Wanjiku] Nyachae, who is of Kenyan heritage, curated the Kenyan and the Ugandan sections. Not much has been heard of Nyachae since then. The exhibition unfolded as seven distinct stories on national modernisms based on artistic movements or schools in Nigeria, South Africa, Kenya, Uganda, Ethiopia, Senegal, and Sudan. Chika's Nigerian story traced the history of independence and modernism in Nigeria, drawing a direct link between the Zaria Art Society activities at the twilight of colonialism in Nigeria in the late 1950s, and the decolonialized strategies that found roots and flourished at the University of Nigeria, Nsukka since the 1970s. Subsequently, Chika would be forced to leave Nigeria for the United States by the military dictatorship in Nigeria in the late 1990s. Obiora Udechukwu, a significant Nsukka artist and Chika's mentor, was also forced to leave Nigeria at that time.
ODO Really?
USN Yeah, Udechukwu spent some time in jail. The trauma of that experience necessitated his expatriation to the United States.
ODO Wow.
USN Udechukwu's Dark Days 1 and 2 (1998) detail this traumatic experience. The very dark paintings with stripes of light evoke the interiority of his jail cell. During the military dictatorship of Sani Abacha, the old Soviet term "gulag," a system of political labor camps that claimed the lives of many people between 1930 to 1955, became the default term to describe incarcerated political prisoners in the popular press. It was such an apt term that captured the fate of Udechukwu and others who spent time in jail cells at that time.
ODO What years?
USN Abacha's dictatorship was between 1993 and 1998. He died in power.
ODO Around this same time, my father started, under the auspices of the Ohio State University, to travel to Nigeria because he wanted to make an arts education project with the National Gallery. My father wanted to work with pre-K to twelfth grade teachers in Nigeria and help them to bring new teaching methods back into their classrooms. He also brought eight of his own paintings at that time to the National Gallery, that we just got back a year ago. Most of the work was damaged while in its holdings. When I went with him in 2001, I met Chika for the first time.
USN You met Chika in Nigeria?
ODO Yes. My father was doing those workshops—I believe it was then because my wife, Emanuelle and I were there and then we came back two weeks before the 9/11 attacks and stayed at a hotel next to the World Trade Center. It was a strange time. Security was tight everywhere. You could tell something crazy was happening, because they were checking everything like never before. I met Chika for the first time then in Nigeria, along with the curator Bisi Silva. Both of them visited my father's workshop at the National Gallery.
USN But by 2001—Sani Abacha had died in 1998—the democratic experiment restarted. This was a new dawn with President Olusegun Obasanjo's ascension to power after years of military dictatorship. Chika was in Nigeria because he would have been conducting doctoral research for his Ph.D. dissertation. At that time though, the Nigerian art scene was not exciting, and probably, this was a widespread situation around the continent. Whereas there was not much connection with the international mainstream in most of the continent, the Triangle Art Network—with its coterie of artist residencies and workshops—was very active. It was founded in 1982 by the British banker Robert Loder and the late sculptor Anthony Caro. The network became active in Africa in the mid-1980s, first in South Africa with David Koloane, and soon spread to other countries.
ODO A former boss of mine, the sculptor Willard Boepple, was running the offices in New York.
USN Yes, I met Boepple in 2011 when I was a guest of Triangle New York. An international arts organization, Triangle operated on the basis of bringing together artists from around the world in the form of quick-paced informal workshops and residencies, after which those artists were encouraged to return to their home countries and set up similar platforms that would become part of the network. At least that was my own experience. In my early days, that was the way in which a number of us gained exposure or inserted ourselves into conversations beyond Nigeria or our immediate countries.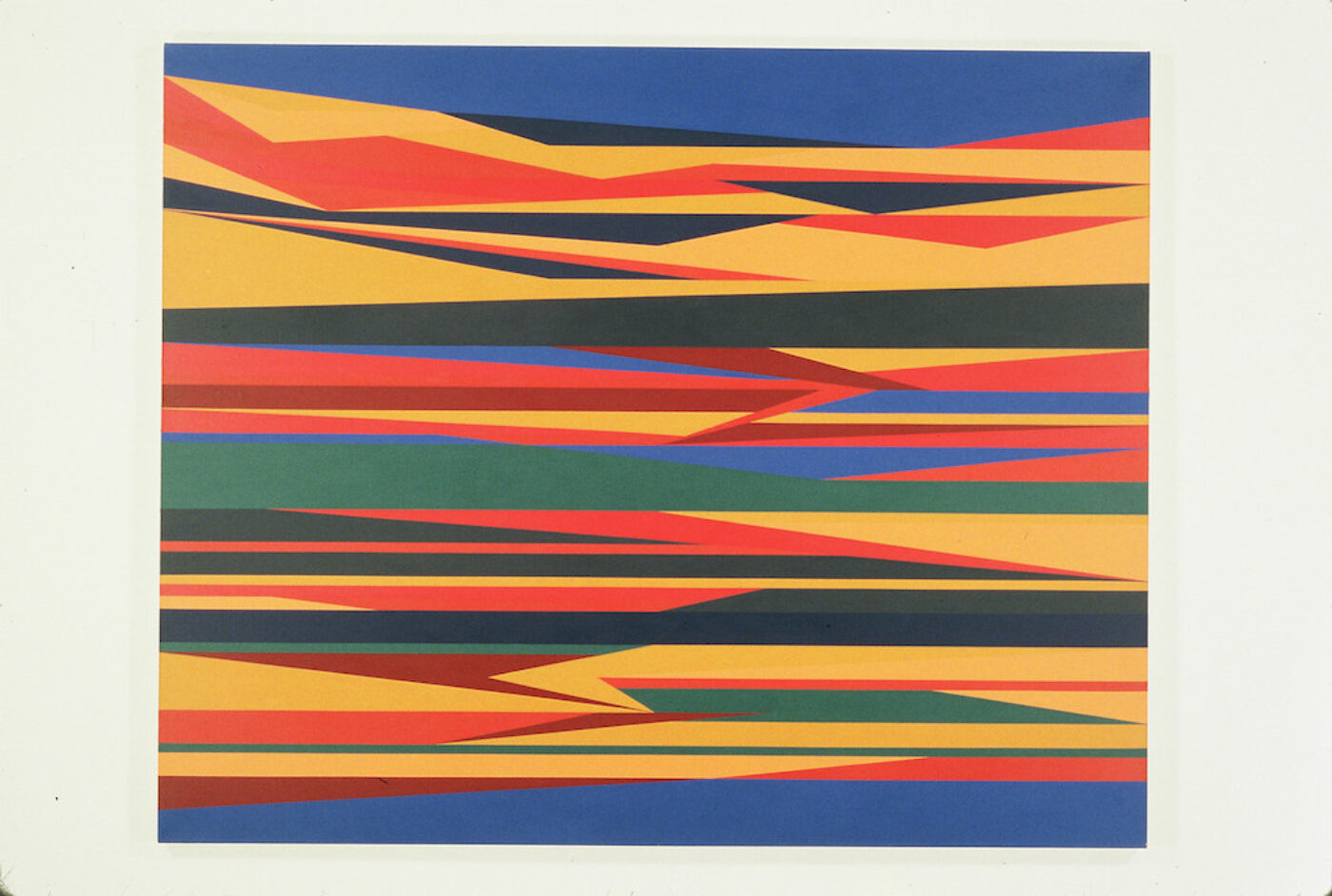 ODO But it was very modernist and formalist—
USN It was to a large extent, but it also encouraged other kinds of artistic practices. I think of the Triangle Network as being important in advancing internationalism and transnationalism on the continent. Several artists and curators gained their initial exposure and cultural exchange under the auspices of Triangle. For example, the Senegalese artist El Hadji Sy, Chika Oke ke-Agulu, and Yinka Shonibare met for the first time at the Triangle Network's Tenq workshop in Senegal in 1992. I met the South African curator Gabi Ngcobo (the curator of the tenth Berlin Biennale) initially at the Insaka International Artists Workshop in Zambia in 2004. At that time, she was a practicing artist like me. She has since become a formidable and important international curator working from the continent. So Triangle Art Network helped to form the careers of some of the major actors on the continent and beyond. A lot of us at that time were seeking out avenues for exposure, to be part of conversations beyond our immediate locales, to learn and gain visibility for our work. I would argue that the logic that propelled some of us was to be part of collective actions that would change things on the continent. When I meet young people today, one finds out that there is more of an individual inclination in the drive for visibility, unlike what was a collective agenda when I started off.
ODO This is why the older generation looks at the younger generation as arrogant. We went into places saying, You have to know how to pronounce our names, you have to know what we're talking about because somebody more well-informed than you, who knows what we're doing, will handle that information and take that institution forward. This new group doesn't seek your acceptance; you have to accept them.
USN Yes, because the forces now come to meet them.
ODO Okwui curated the second Johannesburg Biennale; that was really beautiful in the way that one might now think of FESTAC. The entire art world showed up for two weeks at that biennale in Johannesburg and Cape Town.
USN And at that time, your work was on the examination of Black bodies.
ODO Yes, yes, yes, yes.
USN You did a number of posters and billboards. It's interesting to see those early works and then see your shift to very flat abstraction.
ODO I find contention in the Western understanding of abstraction. If I'm engaging my Nigerianness, my Africanness, the abstraction represents the way in which one interacts with the real versus so-called nonobjective space. I want to reinvestigate the way in which -abstraction is understood in the West in respect to this grounding. Look at Russian abstraction, which is a very profound, informed model for the West as they engage abstraction outside of Cubism. The cultural narratives we understand in Russian or Eastern abstraction don't necessarily divorce themselves from the space of the nonobjective. There's an empirical connection to the logic within their own space. It's an understanding of how they formed this rhetoric: you can't divorce that from what you see. And to interpret what you see as only nonobjective is to not engage with the cultural, or historical, or folkloric narratives in which it formed, in say, Malevich's Black Square. To watch these artists go from abstraction back into the folkloric out of necessity is parallel to artists like Jackson Pollock, who goes into the space of so-called pure abstraction, and then back to images of the body in his late paintings. But the body was always represented from one formation into the next. For example, his body was informing his painting in real time, in as much as the body was pictorialized before, and then after this moment.
USN When we think about abstraction in the West, to a large extent, it's a way of shutting down conversation to think about the form you're looking at as its own totality, without any end roads or courses leading elsewhere. When you think about nonobjective—
ODO But that totality is important because you're also making a world. An artist is making a world. The negative side of this is the isolation from society, but on the other side is the way in which this becomes a new world. It can, in essence, address the world again in a different kind of construction with an acknowledgement of real things.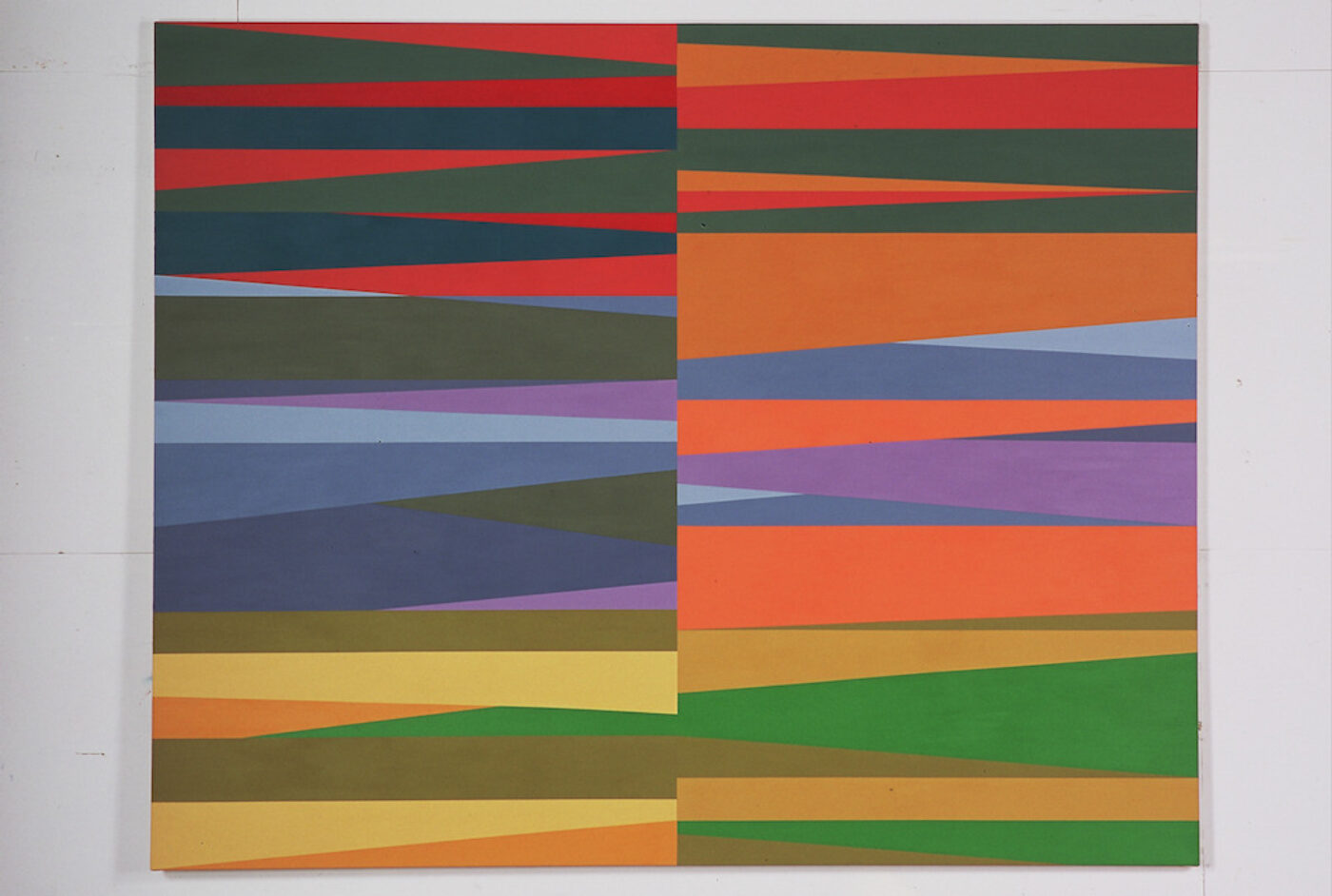 USN When I say there's a certain kind of empirical fascination with the compressed form—
ODO There is a kind of fascist tendency in abstraction if you take it to the extreme idea of the power of the concrete; that symbol which is in the cross, or in the concrete sculptural formation, where the symbolic is compressed conceptually, as compressed time.
USN To go back to your analogy with Malevich's Suprematism and by extension, the whole hog of Russian abstraction with regard to the nonobjective; it is grounded in a specific Russian experience. In other words, it is anchored by that Weltanschauung. In the same way, one might consider abstract expressionism as emerging from or reflecting an American experience, although we tend to think of it more from an international point of view, similar to how various European art movements are imagined. The worldview underpinning that movement is American. But that point I want to make regarding your work as, I underscored in "The Essential Odili Odita: Colors Beyond the Surface," my essay for your forthcoming publication, is that, like Russian abstraction, meanings are not contained within the bars of colors that compose your paintings. Instead, the narratives that they underpin—those cultural experiences—exist outside of the formal compositions. In other words, to mine your hard-edged paintings for meanings, one cannot rely solely on what lies on the surface.
So, it is a question of teasing apart and opening up rather than closing what you're looking at. Allowing what you are looking at to take you to other places where the bars of color that compose your pictures might be tied to. Your paintings are autobiographical to an extent, encompassing experiences that were once translated figuratively as the Black body. The Black body is still represented in your work but conceptually. While the autobiographical was once the figural, the Black body, in your work, is now still there but has taken on this pure abstraction mode.
ODO I mean the brown surface that's literally the body. The ground is—
USN What's the title of this work?
ODO It's called Dukes of Hazzard.
USN What year is this?
ODO This is 2019. I'm using motifs that spilt into different things. You have four X's that become a swastika. Then there's the color of the Confederate flag and then the color from the car in The Dukes of Hazzard, so there's a Western humor in the title, and so forth. Then it goes onto political things, but in this case, I'm still thinking about the physical material, the space as body and the body as space. That's what's happening with the brown texture here and the black texture there. I'm being very specific as to what types of material I want to work with and the use of color. The color embodies essence as much as it embodies the idea of people of color, the idea of a communal force, the idea of a representation. I really advise people to read the excellent book Chromophobia that is about the Western relationship to color and its correlating examination of color as a space inhabited by people. Black and brown persons are often called 'people of the sun.' And maybe this notion feeds into a Pan-Africanist idea, which can be limiting, but at the same time there should be no fear of this sort of thing. At one point in my practice, I wanted to make work using "African color." Through the process of making wall installations, I realized that there is no such thing. Any color, all color, is Africa and the world. That all of this can be anything. We are free to speak about anything in any way that allows us to recognize the power of a day in which anything is possible. For me it's kind of an enlightenment—that yes, I can be specific in what I'm using and how I'm selecting. The beauty of it is being able to allow yourself anything, and at the same time being specific as to what you are selecting and choosing. This is why I love Andy Warhol, for example. He's addressing the surface in the most extreme way, but at the same instance, all his fears and trepidations about humanity come out. That intensity of speaking about the world and the thing that you're looking at at the same time is the power of African art. No one can escape that power if they understand what they are looking at.
USN One thing that struck me and stayed with me from my studio visit with you in 2014, is the mathematical bent that attends your paintings. I remember, looking at some of the blank canvases and your notes, that everything is measured, plotted, mapped graphically almost like a chart, and numbered. I wondered where that was coming from.
ODO Sometimes I look at my work and think, My God, it's just part of the process of making things. Maybe I have a predilection for certain types of work, but I taught myself this because this is what I believe interesting artists do. They teach themselves how to make their own work; and so, it's come to form as it is now, and it will continue to form itself to become different. Parts of it are my Igboness and how I was raised in my household. There was a tendency to want to be very correct within my cultural upbringing. Maybe it's a British-Nigerian thing: you have to do things properly and in order. Maybe it's about proving to others in America that I have the capacity as a Nigerian and as an African to do things that will last, and to do things well. The work that involves math is also an awareness and understanding of systems, of being able to understand the interactive nature of things, of how things coincide and work together. It's very musical on the one hand, and it's very much about logic and thinking on another hand. To see the beauty of symmetry is one of the things that I get thrilled about. When I listen to music, I'm not just enjoying a song, I'm also listening to culture speaking, I'm listening to time being addressed, and I'm listening to space being formed. For me, it's how am I engaging with what I'm listening to, and how am I learning from it to be able to make the next thing.
USN I want to go back to this quote from Olu (Oguibe) in order to understand how you made that shift from your early form to what you do today. In the short text he wrote for BOMB Magazine in Artists on Artists in 2004 he said, "Though Odita has produced installations and photo-based pieces over the past decade, he nevertheless works primarily as a painter." Let's talk about that. You initially left painting for economic reasons and then returned to it. In the article, Olu describes your painting technique as "ranging to hard edged to tonal abstraction with occasional invocation of abstract landscape painting." Olu is going to have to explain what he means by abstract landscape painting. He also relates painting to modern jazz in what he calls "sparse integrity with tonal effusion." You've talked about music in several interviews. So, two things: the role of music, of jazz specifically; but also the catalyst for the shift in your practice from the montages and installations in the '90s up until the early 2000s, and then back to painting.
ODO For me, it was working with Nka. We were traveling all over the world and meeting artists coming to New York from all over the world. I said to myself—understanding full well the argument for the death of painting as a valuable Western argument, and comparing it with all the different kinds of art production I was seeing at this time—Why not painting, too? It just didn't make sense not to paint after recognizing that this death-of-the-author idea is primarily a Western phenomenon. And seeing that artists elsewhere were giving themselves the freedom to interpret, I realized, looking back on my photo-based work, that it was done with the mind of a painter, not the mind of a documentarian. So, then I went forward with my painting. In fact, I took all the things that I had learned when I was engaged in photo-based work, and what I learned from all the people who were thinking about their work in this conceptual manner—I took that grounding and fused it with my painting, so that it could activate my paintings in a way that I was not able to activate them in the early '90s, not understanding the political or the social implications that I was addressing, other than to see them as African textiles—or this quick identification of African as a kitsch within a Western context. This is why I think that there is something Warholian about my work. My engagement with media, magazines, comics, and television, not as entertainment but as information sources, was a means of saying, "This is the context in which I merge all these forms together to make the paintings that I'm making now." Some people see the strong graphic quality of the work and I say, "Of course!" My audience is not only other artists, but designers as well. I'm struck and surprised by how the design industry has gravitated to my work. As a young person I also looked to design for an understanding of drawing.
USN You once alluded to transmissions and television in relation to your paintings.
ODO And cinema was very important back then because I was in school in the late '80s and into the '90s—
USN In 2007, I came into the city from Art Omi to see the exhibition The Color Line at Jack Shainman Gallery.
ODO I loved that show.
USN It was just after your participation in Robert Storr's Venice Biennale. This is when you began to make the murals, right?
ODO I made one right before the Venice Biennale that Robert Storr saw, and that's where he got the idea to include me in his show. He asked me to make a mural in his exhibition.
USN What set you on the mural path? Sol LeWitt described his murals as wall drawings. Do you describe yours as paintings or drawings?
ODO They're all of the above. But I was always doing wall work. With the photo-based work, I was working directly on the wall—
USN Okay, so it was coming off of that.
ODO Yeah, and from cinema and the idea of a two-dimensional image using seriality to create the notion of movement within the media-based wall work. I was fascinated by cinema and movies and television and I was trying to speak in this way. When I look back, I made a lot of wall installations, but with digital images and photocopies. Then I did my first wall painting in my first one-person show in Ottawa, Canada at Gallery 101. By 1998 at Omi, I began to make paintings again.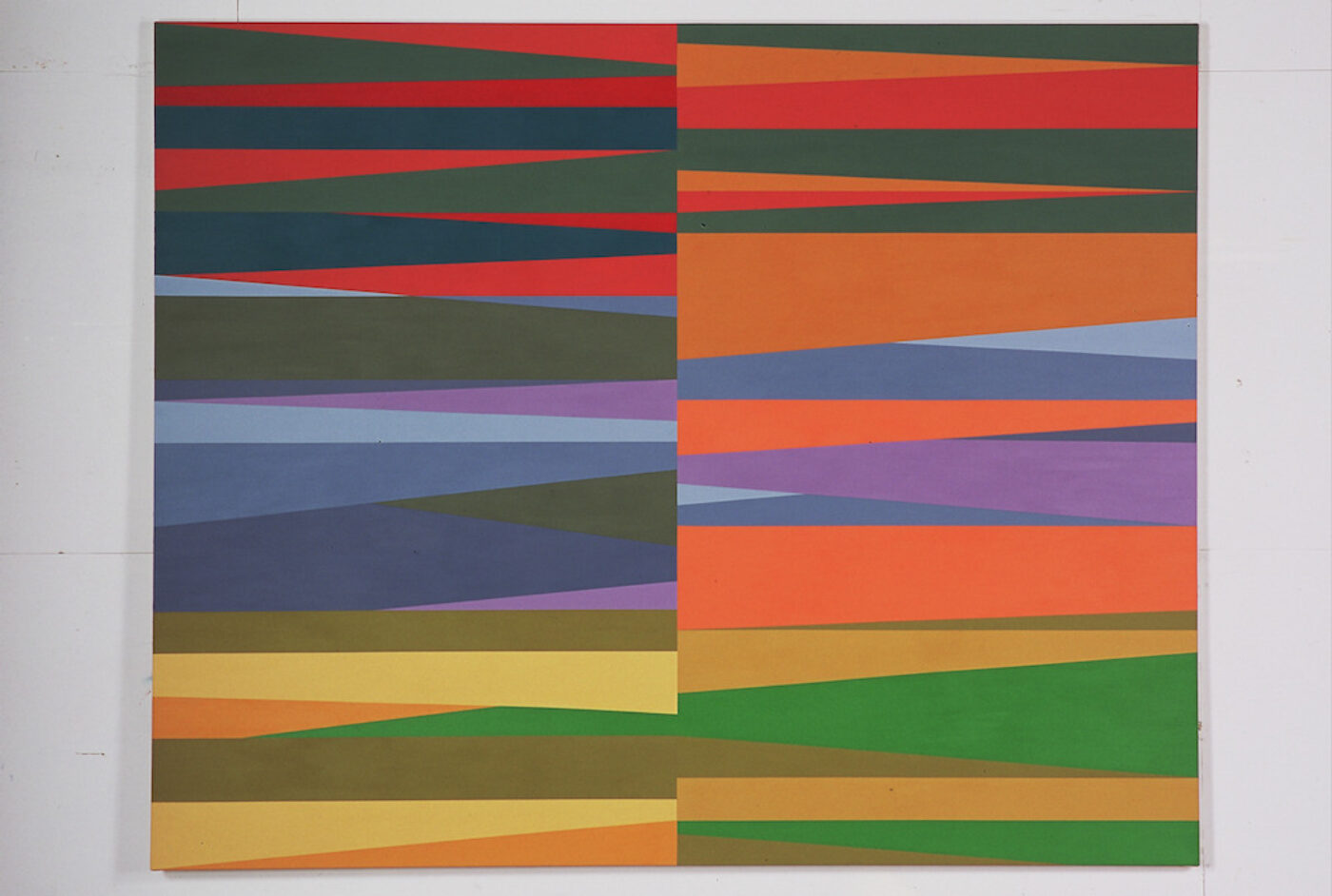 USN At Omi?
ODO At Art Omi in 1998, Franklin Sirmans was the guest critic that year, and I started making my paintings at this time. It was also very inspirational to have had a special studio visit with curator Betti-Sue Hertz, who helped me to understand the necessity of parsing my work in order to help myself better understand everything together. There was a great crew of Eastern European artists and some Western European artists with me at Omi. Cecily Brown was also one of the resident artists. The first big painting I made at Art Omi, I titled Wall Painting. People who were coming through saw this as new and clear. I was using the textiles motif, the so-called triangular formations, but I was also dealing with space. Those triangular formations were at play from the early ´90s, right before I stopped painting. They were related to the idea of the moving screen or the image of the credit texts at the end of a movie that first appear at the bottom of the screen and then move up until they disappear at the top of the screen. That spoke to what the painting space might be. My question in the paintings was, What is consciousness when you see this spark of color and pattern before you see the image, and how does this spark exist as a space before the beginning of language? These paintings, when they were smaller, were only about the mind. When I made that first large painting at Art Omi, I understood that the body became a part of the experience too.
USN The Omi painting?
ODO The Art Omi painting called Wall Painting was a large body painting. Maybe it was seven feet by nine feet, or something of that nature. I understood then the relationship of scale and how the smaller paintings were like watching a TV, or a computer screen, and then the larger paintings were experiential. That helped me to understand the history of large-scale abstraction, at least physically, because my body became a part of the space and then I could understand the dialogue I wanted to have with the idea of distance and remoteness relative to my desire to engage with African space. I look back and think it's quite bizarre on one hand. Why would you want to put your body in an African space? But I was learning as I was working with Nka. While I was born in Nigeria, I was raised in the West, and because of the Biafran War, I was here and not there.
USN It was a story fermenting in you as you were growing up.
ODO Yes. I would hear terrible things from my parents about the dead. I would hear terrible things from my aunts: the relocating, the food rations. My aunt's sister became obese because she was stealing from those rations out of abject fear and panic. People were so food-obsessed because they were starving.
USN She was hoarding it.
ODO Hoarding and not disclosing that she was taking it out of fear that there would not be food the next day.
So, where was I?
USN The wall painting.
ODO So, On Kawara was such a big deal for me during undergraduate school; this idea of artists traveling and working out of a suitcase fascinated me. As I said earlier, Ohio State University hired a lot of adjunct professors and visiting artists from New York City. Many of the adjuncts I worked with were conceptual artists. That combination of adjuncts and visiting artists made for a great training space. With the regular faculty—I learned about the power of color from my painting and drawing professor, Pheoris West. My other painting professor, Alan Crockett, gave me a sense of the bravado of Western painting; and with my third painting professor, Steve Pentak, I learned the specifics of color theory through the study of Josef Albers and his book, Interaction of Color. At the same time, the younger visiting and adjunct artists were giving me insight into contemporary avant-garde photography and conceptual art. I was really intrigued and motivated by all of this. So, I learned about On Kawara at this time and his notion of traveling and working as an artist. The gallery in Ottawa didn't have much of a budget, so I said, "If we can't afford to bring my artwork to the gallery, I'll make my artwork in the gallery." When I got to the gallery, I bought house paints and painted this painting right on the wall. It was essentially my first painting of this style.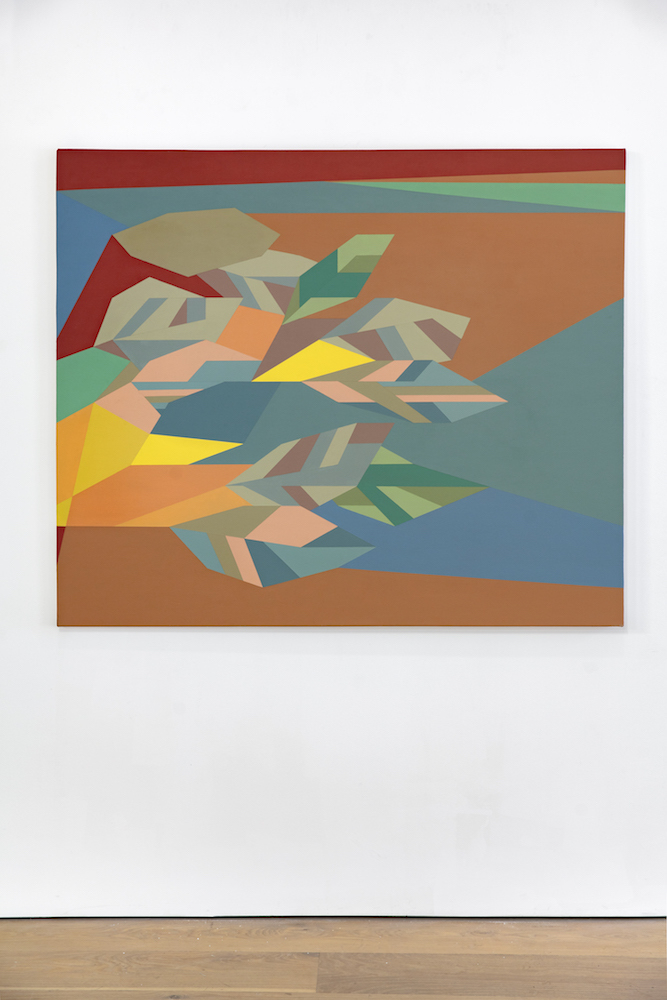 USN This was when?
ODO This was 1999.
USN Post-Omi?
ODO Yes, post-Omi. '98 was Omi, so it was 1999. This aesthetic wove through the photo-based work as well, which was about finding things in the moment; it was all in relation to my research at that time on the Black body as a mediated being within Western culture. Rob Storr included me in his 2007 Venice Biennale, and I've been doing wall installation projects ever since. From this work, I was beginning to understand the history of Western painting in a different way. You look at painting and its origins going back to the walls of Lascaux cave paintings. This is a world phenomenon. In Nigeria, we have painting on house walls as a traditional form of painting. I can make an argument for how these wall paintings are a part of the Western tradition as well. When we go into a church—
USN The frescoes?
ODO Canvas painting became an easier way of transporting rather than taking a wall, brick by brick, to another location. Painting on cloth becomes a thing of economy and efficiency.
Additionally, working with Nka and seeing artists flying in and out of cities like international jetsetters from one location to the next—they would do their project, and then they would leave. I didn't want to be an artist of that nature who just comes in, does something, and leaves. I wanted to embed myself in the working space, to learn something about that space, and to be embodied in the artwork as well. So that's how I started to manifest my wall painting project. I would always ask, What is this place? Why is this place special? At the beginning of a project, I would normally have no clue of what I was going to do. Engaging with a location gives my work more meaning and groundedness. And it gives me a reason to make this thing. It helps me to care more, and that is conveyed through the work. I believe that other people can feel connected to what I am making, and that it can also become important to them. The performative in this type of painting is the idea of bringing the studio to the public. Instead of On Kawara's traveling suitcase, in this situation, the install itself becomes a performance in which people see a painting being produced from A to Z right before their eyes. I was also looking at the paintings as an imaginary landscape. This is where Olu's statement—
USN When he talks about abstract landscapes.
ODO Yes. These are imaginary landscapes where I'm at the beginning with the body never having entered the space. The paintings were objects and the body stood in front of the space as one would stand in front of a scene of the Grand Canyon on that gated cliff looking out at the vista, at nature. This looking at the painting was like looking at Africa, or looking at Nigeria. As the paintings began to develop over the years from 2000 onward, I realized a shift of not only wanting to look at, but into, in order to integrate the body with the painting. At the very beginning, those paintings were about seeing people in front of the paintings, which is what is actually happening now when people take their own pictures in front of the installations. Other people are now putting their bodies into the space. It's not tourism; it's a fusion, or an interaction. People wear certain outfits in front of the paintings. They are responding in their own way to the space that they choose to stand in front of. There is a cosmic quality of the physical, and the performative in this. It's a dance that is engaging these painting in the most conceptual of ways. I think of Hélio Oiticica or Jackson Pollock dancing around his canvases to make his paintings. But for me, the most significant change that I notice now is the quality of figuration that might have always been there in a conceptual sense.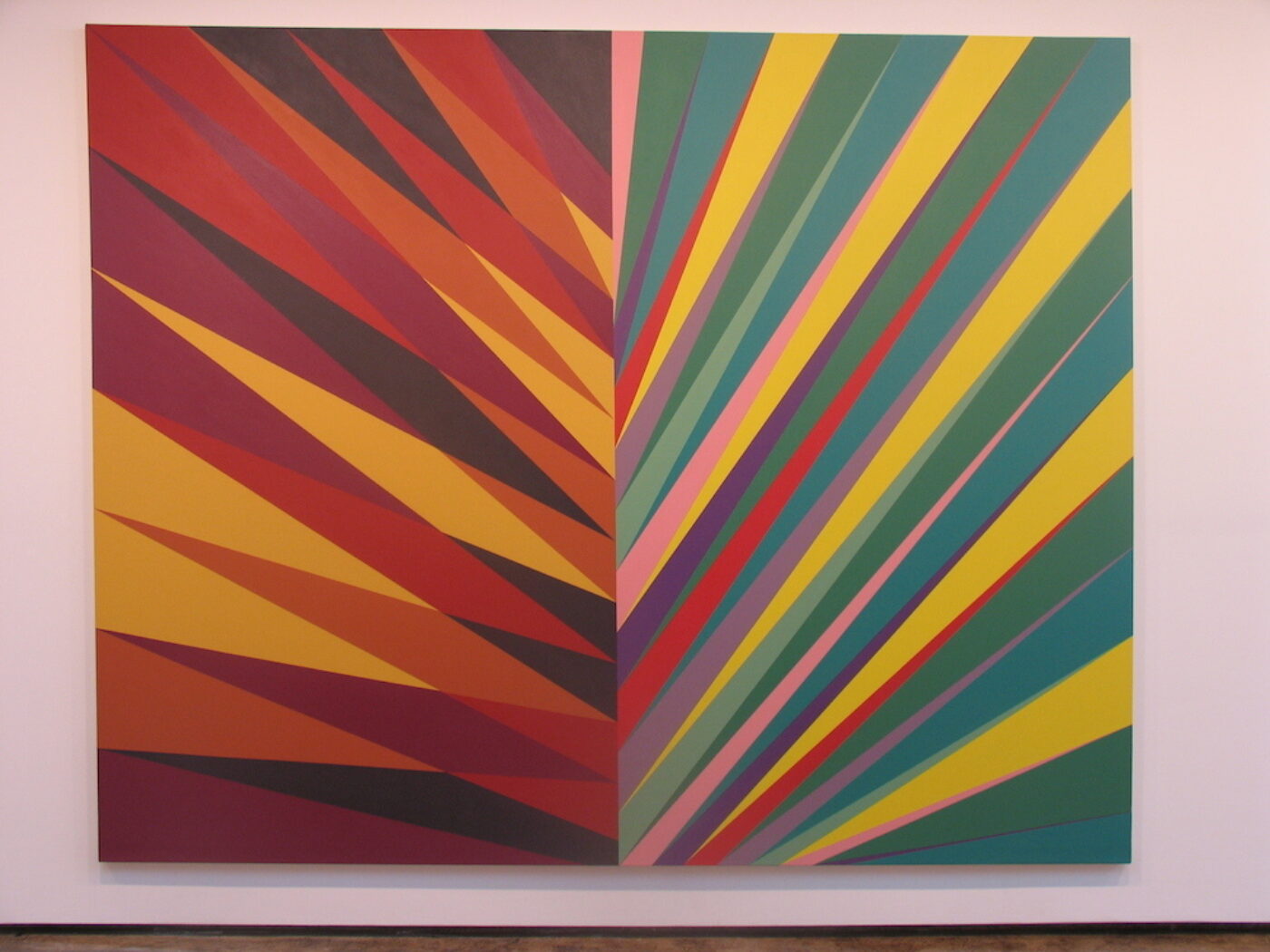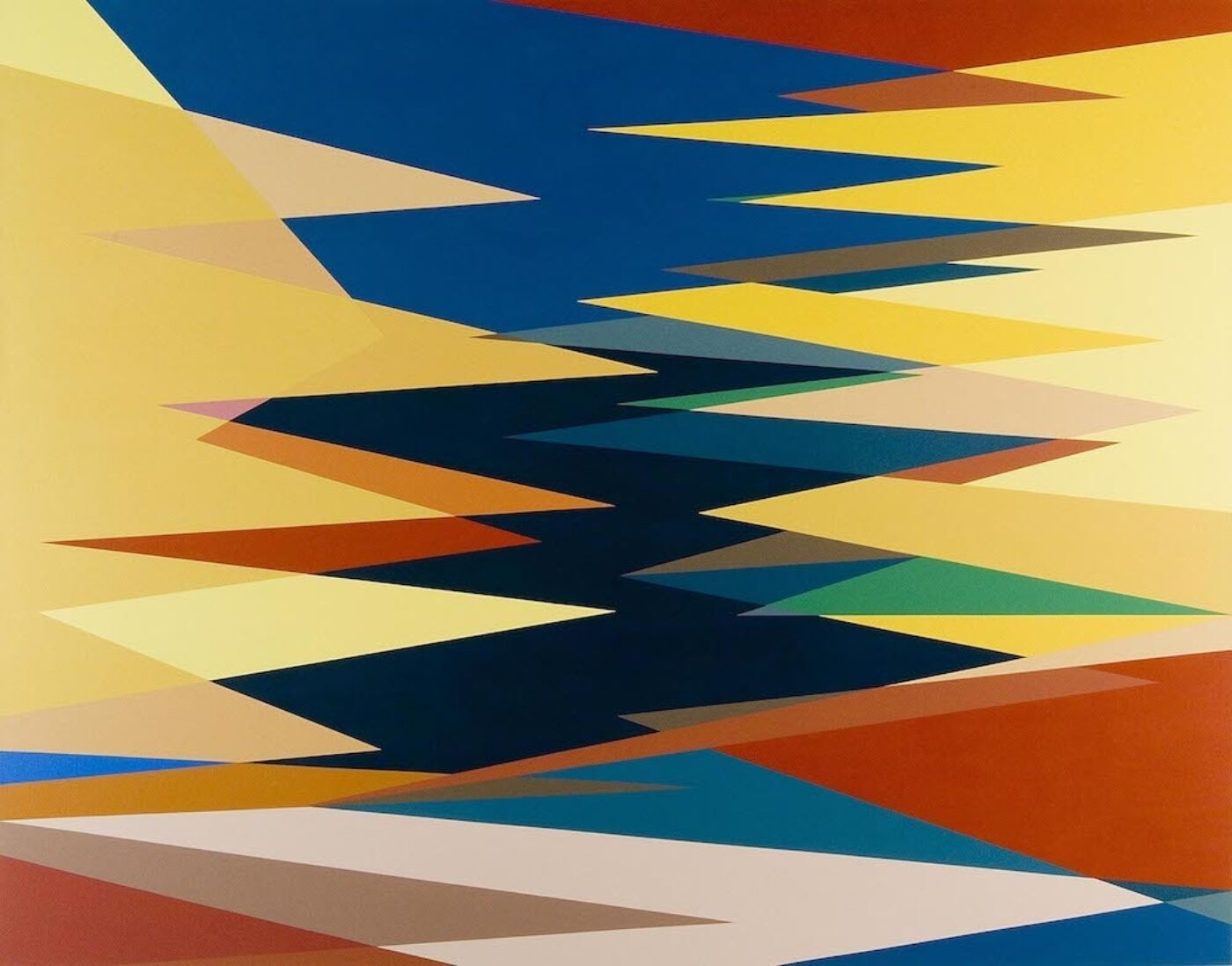 USN Now you are beginning to return to figuration. One wonders, as you go further, how the figuration will manifest, if it will come close to your beginnings again, like the photo-based work or the interest in the physical Black body. When one looks at your abstract paintings, you have the invisible echoes of that. So, the question is whether that will become immanent again, in a more visible way, as you begin this backwards return to figuration.
ODO I read a Manthia Diawara article on David Hammons in the May 1998 issue of Artforum and he quotes David saying something about wanting to address black as an abstraction. He was interested in how one can speak about black as an abstraction and in the abstract.
USN My question was about retracing your steps in terms of your abstraction. Over the last ten years, you have focused on hard-edged abstraction although one might suggest that the echoes of the Black body, or perhaps the invisible Black body, hover over the painting. You have spoken of the abstract Black body conceptually using such terms as "Third Space," "Third Color," or "Third Degree of Separation."
ODO This notion of the abstraction of the Black body was an awesome thing for me at the time. I was dealing with the images of bodies and David Hammons poses this question about the abstraction of Blackness. To me, that was motivating: I wanted to explore the possibilities of answering his question. I took it in the sense that David wanted to challenge artists out there to speak about this thing in a specific way. So I forged through this work to actually investigate this notion of Blackness as an abstraction or Blackness as an abstract space. What I've come to realize is that as the work is becoming more profoundly abstract, in the process, it's also coming closer to figuration. I'm very interested in this idea relative to my feelings about my Africanness or my Nigerianness; this notion that there is no distinct separation between figuration and abstraction, that something can both be abstract and figurative; that they can be fused, or linked together.
With respect to the popularity or the proliferation of Black figuration that is occurring in this moment, for me the question becomes, How does one represent Blackness, i.e. Black skin through paint? What does it mean to use paint to represent and picture the Black body, and in particular, the skin of the Black body? That question, for me, fundamentally calls upon de Kooning's notion, when he said that oil paint is meant to represent the flesh. He was talking about white flesh. Imagine then the variation of Black skin as represented in Byron Kim's ongoing Synecdoche paintings, and how those paintings are hyper-representational when you talk about Byron looking at and observing Black skin, all skin, and picturing skin in every single one of those paintings.
USN The shades of it.
ODO The hues in a literal hardcore representation, not imagining, but looking at the skin and painting it as a color, so that he makes a different kind of color chart that fits into this notion of identity politics. That was very profound for me. It was not only Glenn Ligon who was doing that for me—most importantly, it was seeing Byron Kim's paintings as abstractions at the time. Now I understand those paintings also as pure figurative observational representation. Those paintings are in real time. I'm now understanding the notion of the fusion of figuration and abstraction as being one thing, and I feel that's another embodiment of a freedom that exists in African painting. There is an idea my father told me a long time ago: "Tradition stays alive when it adapts to the present. This is how tradition carries itself forward, when it knows how to change and adapt itself within its current context." So that newness, that reinvigoration and revitalization is important to my understanding of what painting is, as well as sculpture, relationally. In the Igbo context, the artist is really understood as a sculptor: Nka, the word for art, means "this thing" as an object. This thinking is equal to the Platonic sense of the separation from the thing that was unknown (God), to the thing that is its representation (nature), to the thing that represents the representation (art). So if I'm going to be a sculptor making representations that become manifestations of the real, then how does painting sit in the imagination when it can go beyond that as an illusion of the real? Through the stories my father has shared with me about Nigerian painting, it has to be made every day. Not as labor, but as part of a ritual of celebration in the way of everyday existence; that this kind of process is ongoing. Painting becomes more fantastic in this notion of newness that engages and details the continuity of the everyday. In this respect, it becomes noble and profound, and normal and commonplace, all at the same time. And I believe this is the beautiful thing that Warhol was doing in his work. Great artists can see the commonplace and the profundity of the everyday all at the same time.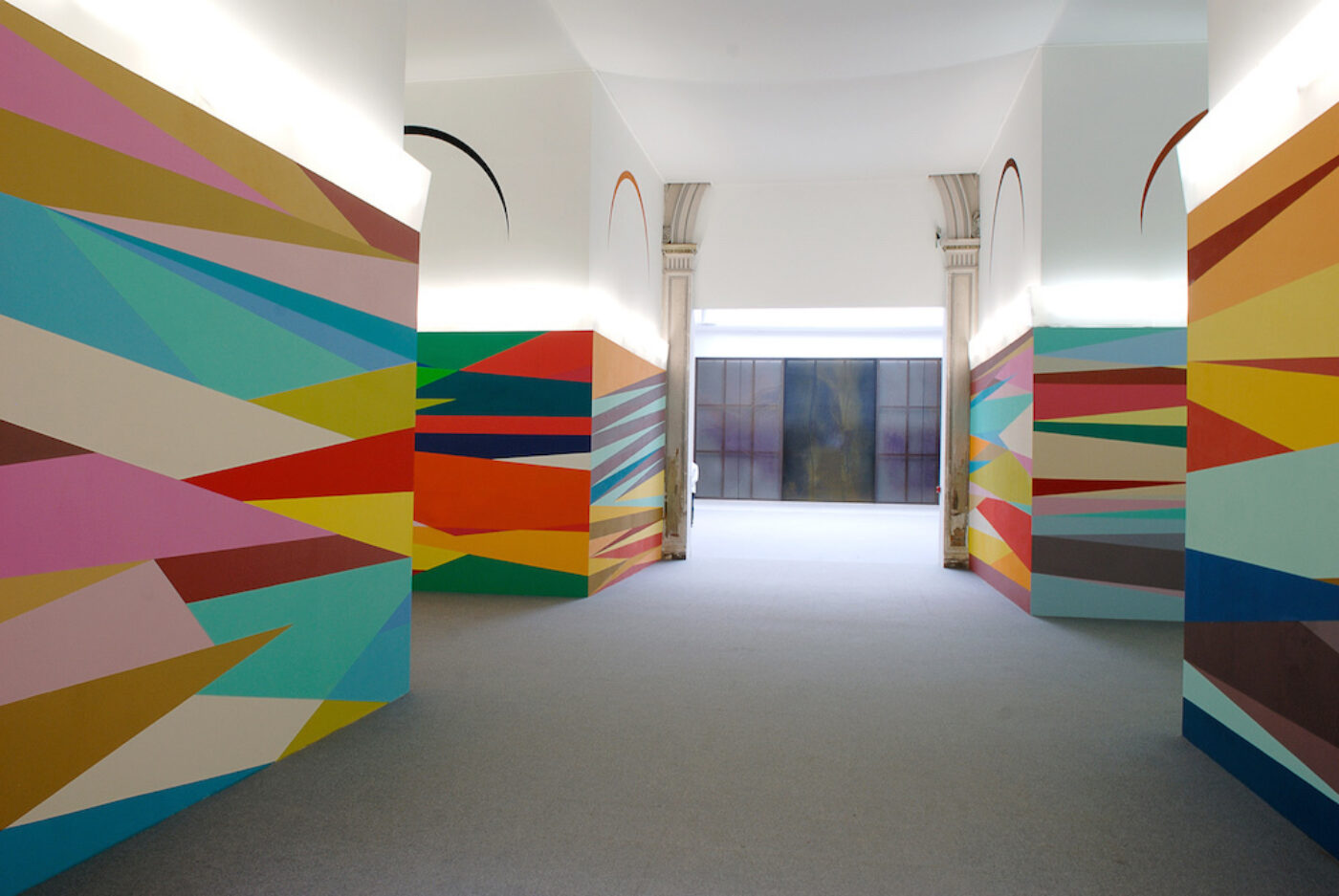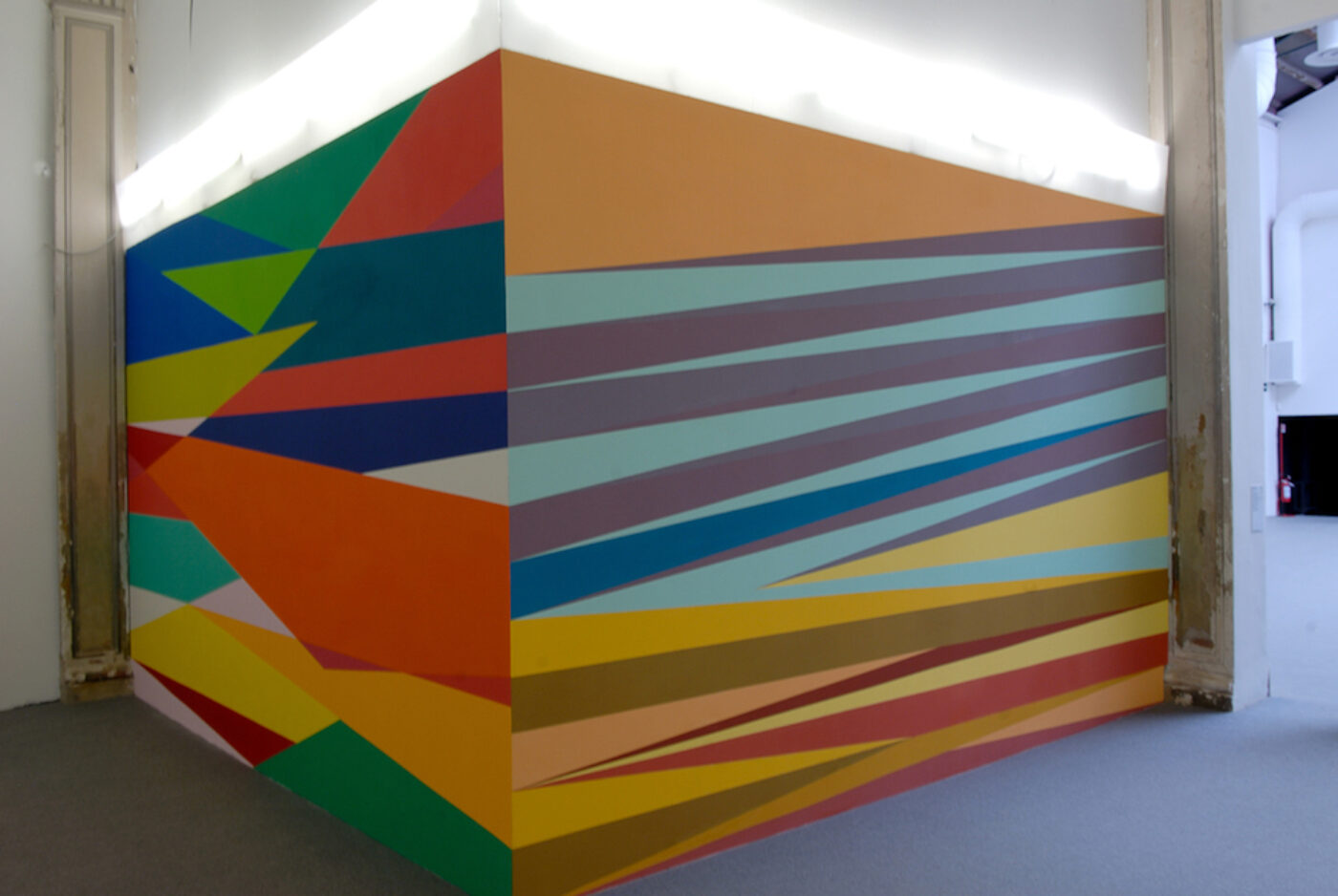 USN: You make a lot of demands of painting, an almost obsessive demand. Maybe that's why I relate to the mathematical accuracy in your work.
ODO I make demands, but I also want to be free in the sense that I can do anything I want, but I'm also choosing things. I'm deciding what things to include and not include.
USN I had also suggested in my text that your penchant for the exacting and laborious comes across in your painting. Now you talk about freedom, but I could also argue that there is something regimented or dictatorial.
ODO Dictatorial?
USN Yeah, your approach to color. There are certain demands that you make of it and you insist that it sits in a certain way.
ODO I want it to exist as a real thing. I want it to feel sculptural in the sense that you feel the material, not just optically see it, or intellectually think about it, but physically feel it. For me, it's very important that it's a thing in that respect. Maybe that makes it sculptural, but I want you to feel it in your body, the heat of the optic as it hits your brain through the retina. I want you to feel the energy of the optic as a physical thing. For me, that's a very important notion.
USN It doesn't matter if it's a small painting on canvas—
ODO No.
USN Or a massive wall painting. It's the same effect.
ODO Yeah, exactly, because color is magic. The same color at four inches, or four feet, or at eight feet, can be three different colors, because of the context of scale and how much light is entering that physical, material plane. Color does what it wants—in this painting right here called X, the two blues on the right side that go to the top and the lower corner of the painting are dark because of the light background of the yellows. On this left side, because of the dark background behind those two blues, they go lighter. This isn't just a phenomenon of color relationships. The presentness and the interaction of the material make another kind of concept in the mind—that on one side, it's in the day, and maybe on the other side it's night. I don't want color to be associative in the sense that blue equals sky, red equals blood. And I don't want language to dictate, either. It is part of language, but I want it to be free from it to the point of allowing the associations to happen where it's not dictatorial. I don't want to do this kind of thing.
USN Color has its own autonomy to exist and to act—
ODO —without language—without totalitarian qualities.
USN Yes, I get that. But there is a certain abhorrence of line.
ODO What?
USN Someone once asked you a question about lines. You talked about an "abhorrence" for lines.
ODO Well, I said that, and I still say that—
USN Because one could think of these bars as lines.
ODO But I see color as space. The fact is that we don't have lines. In 2015, I had this exhibition, The Velocity of Change after working as a resident faculty member at Skowhegan. One of the other residents talked to me about this notion that he got from his professor, which I thought was profound. He was talking about the shift of light from one surface to the next; this is "the velocity of change." We have this imaginary thing between the light and the dark side called a line. We have to realize that even as we call it a line and use it as such in art, that there's no such thing as a line in the real world. It's all mass. Fred Sandback's strings are a mass. Wood grain in wood, that's space. Lines are made by planes hitting each other; that's how we interpret them on paper, in the two-dimensional. We use visual concepts to open the door up again and understand the world in another way. So this is what I'm trying to engage in my practice, to be able to have these openings and possibilities come into being, to be able to address what I want to address and not just willfully, but skillfully.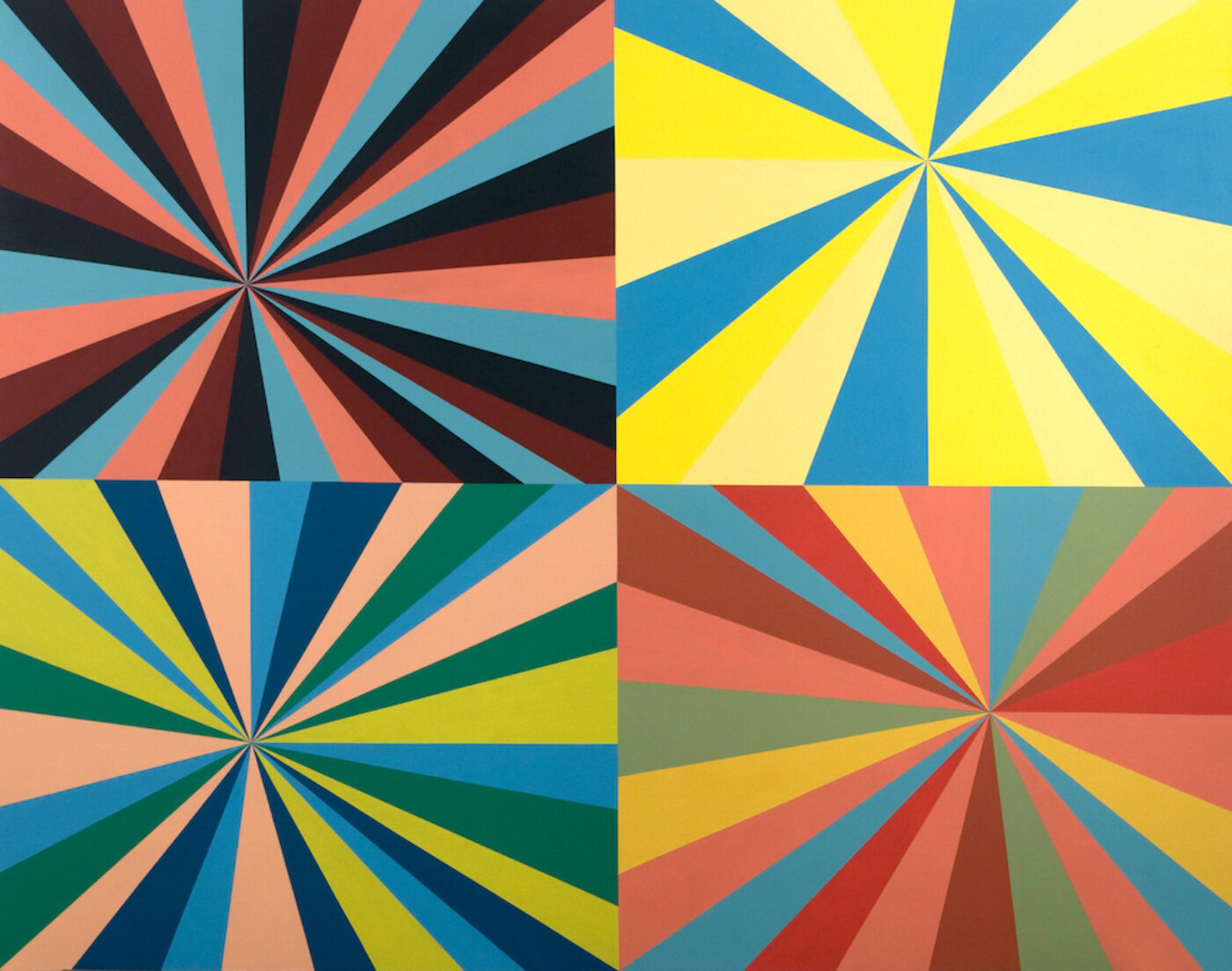 USN That's what I refer to as the dictatorial tendency in your work.
ODO Okay. (laughter)
USN Because you exert a certain control.
ODO It's an aesthetic thing; limits can actually allow new freedoms. Some people play a game: I'm going to get from A to B, but I'm only going to do certain things to get there. The game becomes a way of reinventing how you get from A to B. It's matter of understanding that if you include everything and the kitchen sink, you will have an unwieldy, non-understandable albatross. We have our world, and everything is chaos, but we use language along with our notions and ideas to make sense of the chaos. We put constructs and science over everything that is in our lives. Part of this can be understood, in a negative sense, as being dictatorial and controlling, but in another sense, we can see the best of our human experience by manifesting things out of things, with a sense of technique and control. Hélio Oiticica is a great example of an artist of freedom, but to look at his earlier constructions is to see how thought and consciousness moves from one place to another as both very programmed, yet freeing. He lets lines of cocaine become a way of structuring space, inasmuch as pencil can construct on paper, and inasmuch as models wearing transparent colored cloths can move through space like a paintbrush on canvas. At the same time, he creates a deeper notion of his Brazilianness.
USN Right.
ODO To me that's awesome. We have the potential to be able to do so many things and speak deeply in ways that are unexpected, but far-reaching. And it's not for the sake of nationalism to say one is better than the other, but it's about locality, and then the bringing together of all those localities.
USN How did your gallery representation come about, especially with Jack [Shainman]? How did that happen?
ODO On Omi's visitation day in 1998, a young gallerist from New York named Florence Lynch, came through my studio space and after reviewing my work said, "I'd like to represent you." This was a dream situation to be asked like this. So, I started working with her from that point onward. Over the years, though, I would get advice from friends on how to work with galleries. Recently, a younger artist friend of mine was offered a contract to join a gallery, and he asked, "Should I sign this thing?" When I was working with Sur Rodney (Sur) at Kenkeleba in the early '90s, Sur said, "Unless they're giving you a million dollars up-front and a stipend, don't ever sign anything, because it's all about working with a handshake." It's very important that you don't get stuck in those contracts, because in exclusive representation, you can lock your work up and lose access to it. So, if you are invited to a biennale, or you have some kind of project you want to do, but you have signed a contract and the gallery does not want to release your work, then you have a problem. Situations like this can kill opportunities. So, I worked with Florence and at the beginning it was really great: she was selling drawings and giving me great exposure. I was in the first Art Basel Miami Beach fair with a presentation in Art Statements, which was postponed to the following year, because of the September 11th terrorist attacks. We also did a number of national and international projects. And my first one-person exhibition at her space was nominated as one of the Best Shows of the Year by the International Association of Art Critics in New York.
USN When was this?
ODO At Florence Lynch Gallery in 1999. I think it was nominated because of the way I was splicing painting with the photo-based work and creating another context to read the paintings and all of the work together. I said, "I'm in New York and I need to give contextualization to this work I'm making, these color paintings. I don't want New Yorkers to say this is derivative of Kenneth Noland or Frank Stella." I needed the audience to see the work for what it was. This understanding came from the curatorial experience I had through working with Nka; I needed to create a position for the paintings to be seen and understood as work from a contemporary African artist, and this was new for New Yorkers. Today, this show would look like any other show now, but back then it was a novel installation. People didn't know what they were seeing, but they were seeing something happening and it was new. So that was a really great opening, but then I experienced limits with Florence. She was only able to do so much. The art world is racist and sexist. We don't want to think about those things, and we try to work through those things, but it's the case. A friend of mine, Radcliffe Bailey, who I met through David Moss when I was teaching at Florida State University, knew that Jack Shainman and the late Claude Simard were very interested in my work, but they also knew Florence and were never going to approach me while I was working with her. At a certain point, they knew that I was ready to move on. It was hard, but at the end of the day, we all were able to move onward. Jack and Claude were always positive and super encouraging. If you can work with a gallery that understands what you're doing, and if you both can see eye to eye on a lot of things, and they want to help you with your production, and your growth as an artist, then that's classic. It's becoming more rare that a gallery invests in their artists.
USN But I wonder, for a gallery like Jack's that has a big roster of artists, how is he able to make sure every artist feels happy?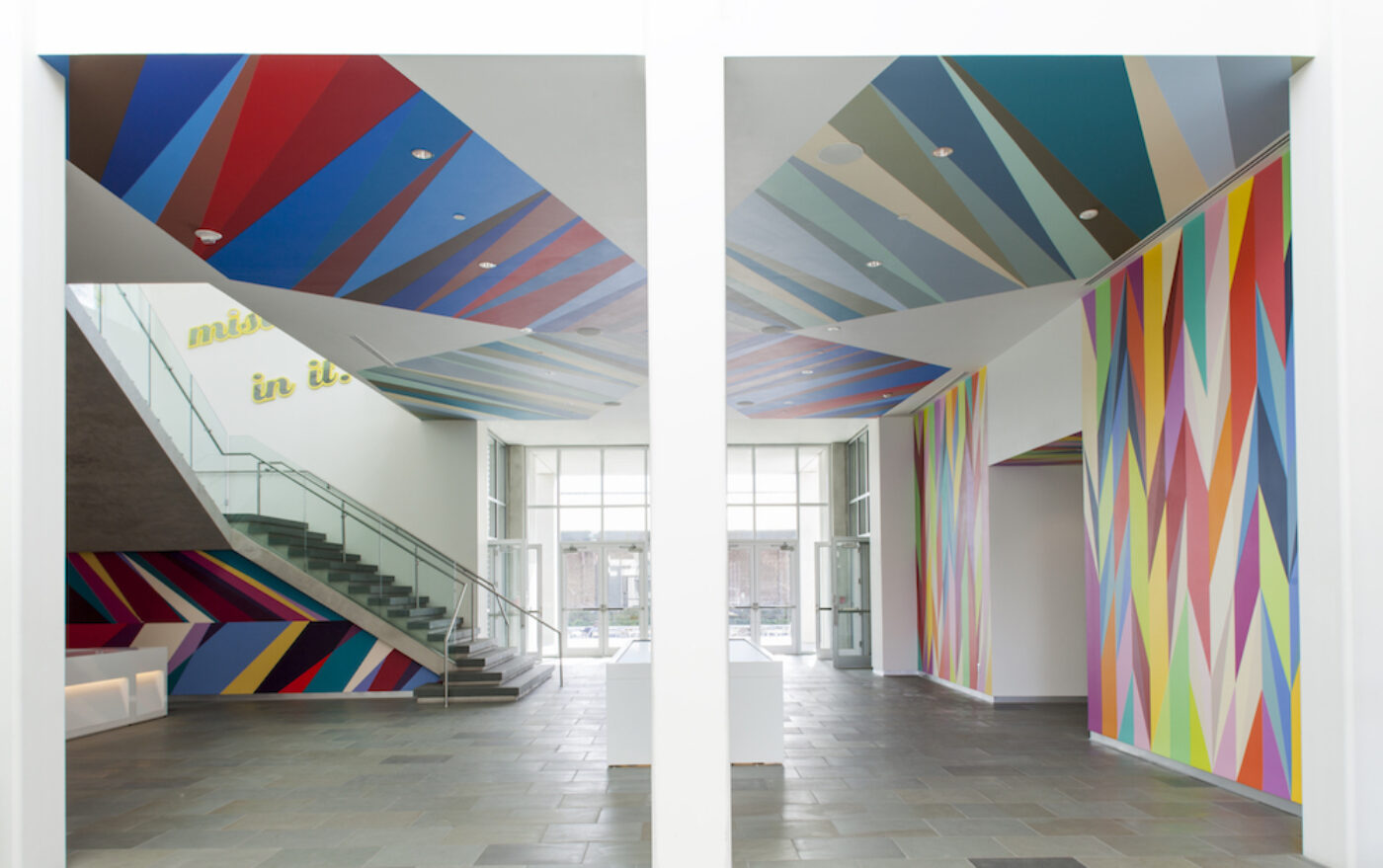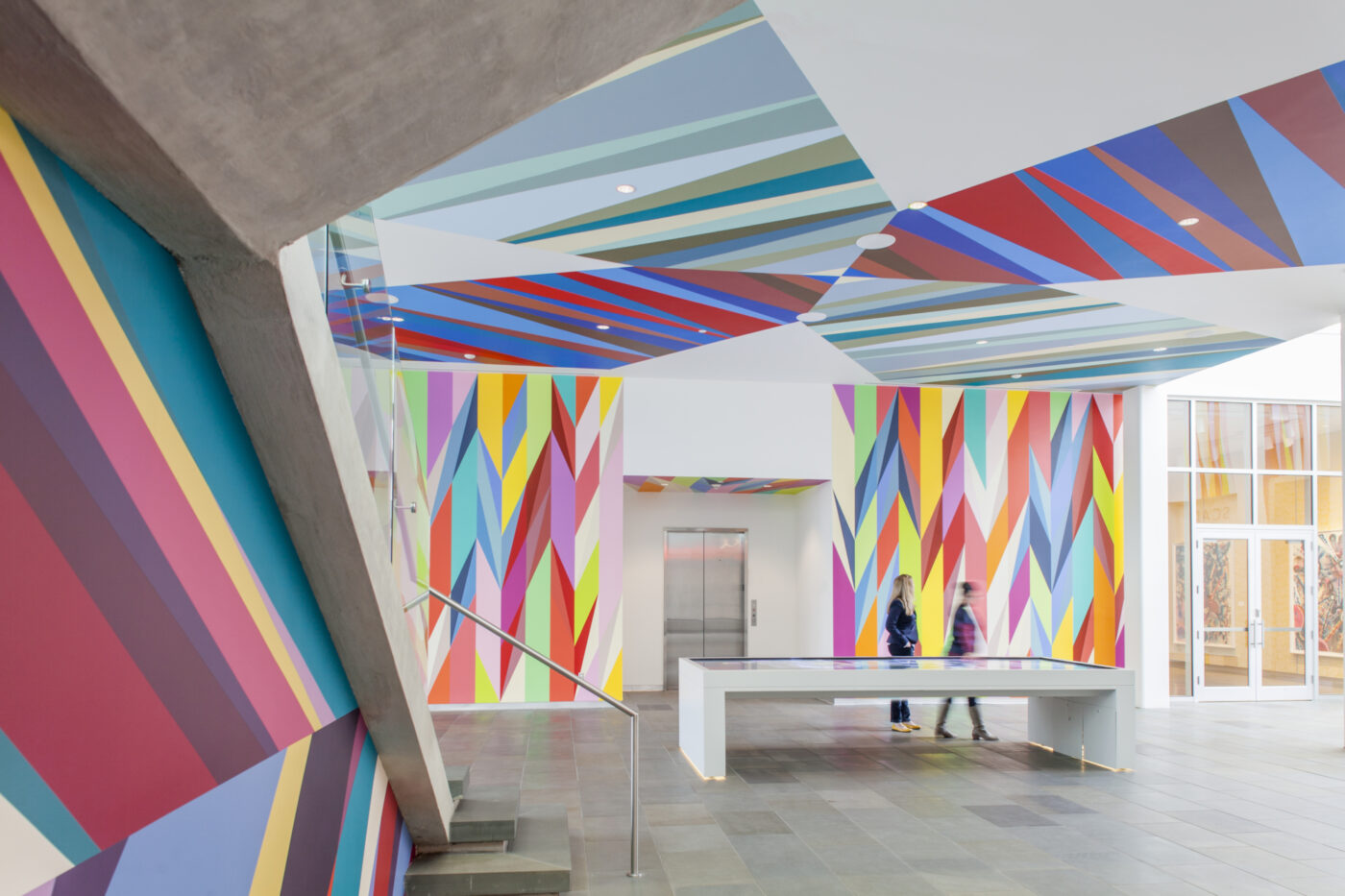 ODO I think that comes with the territory. The artists in Jack's gallery have changed over the years, and his gallery has grown in the process to become one of the best-to-see galleries in New York City. A lot of that success is having a deep roster so that artists can support each other through their sales and in their success. I like to say to younger artists, "If there is a gallery that you want to show with, look at their roster. Ask yourself if you want to build and grow with that peer group. This is a good way of finding the gallery you might want to work with."
I have always wanted to do things in a certain way so that I feel grounded in the work—I work somewhat slowly because I've never wanted to mass-produce things. I want to make art in a certain way that connects making and thinking. Plus, I inherited a wealth of cultural experience though both my parents. Importantly, my dad being an artist and then an art historian opened the first doors for my practice to advance as it did.
USN Alright I'm out of questions. (laughter)
ODO I did want to say this. So many paths were crossed in the sense of my meeting people for the first time, or meeting people who went on to do something profound. I had the good fortune of working with so many good people. While I was writing an Artist Spotlight feature on Fred Wilson for aRUDE Magazine in 1996, he brought me to a small private gathering at Metro Pictures where I had the good fortune of meeting Tony Oursler and Mike Kelley, among other artists of the gallery. I stood there listening, and Mike Kelley starts to give some advice. He said, "I am getting ready to travel and install my show." I was shocked, "You don't fly someone out to install your projects?" He said, "No. I go myself; otherwise, they'll fuck it up." And there was Nka. There are so many great stories and situations that came out of that experience. But after a certain amount of success, we all began to grow in different directions. Some of us were questioning the notion of exhibitions featuring contemporary African artists. And some of us wanted to ascend and transcend this notion very quickly—
USN Transcend contemporary African art?
ODO Yes. For more than a year and a half, we were meeting almost daily at Okwui's apartment at 247 Carlton Avenue in Fort Greene, the headquarters of Nka. We gathered to discuss all sorts of things, plan events and parties, plan meetings at art institutions, and to promote our ideas. Okwui was a fearless leader for all of us. I was gaining so much confidence in myself at the time; not only as an artist, but as a Nigerian, and I was taking great pride in that. We were opening doors that at one time to me felt as if they could never be opened. And the everyday closeness, and the socialness we had together with Okwui was outstanding and great. But as things go, we began to break off as some of us got success faster and more pronouncedly than others.
USN At some point—
ODO —people's egos, individually, started to clash as we developed and grew. And some of us could not work together any longer. This is what happened to the initial Nka group. Nka still exists today; it is running under the auspices of Cornell University, I believe.
USN It is no longer housed at Cornell University. It is now a Duke University Press imprint.
ODO For something to sustain itself and grow—
USN —it has to have an institution behind it.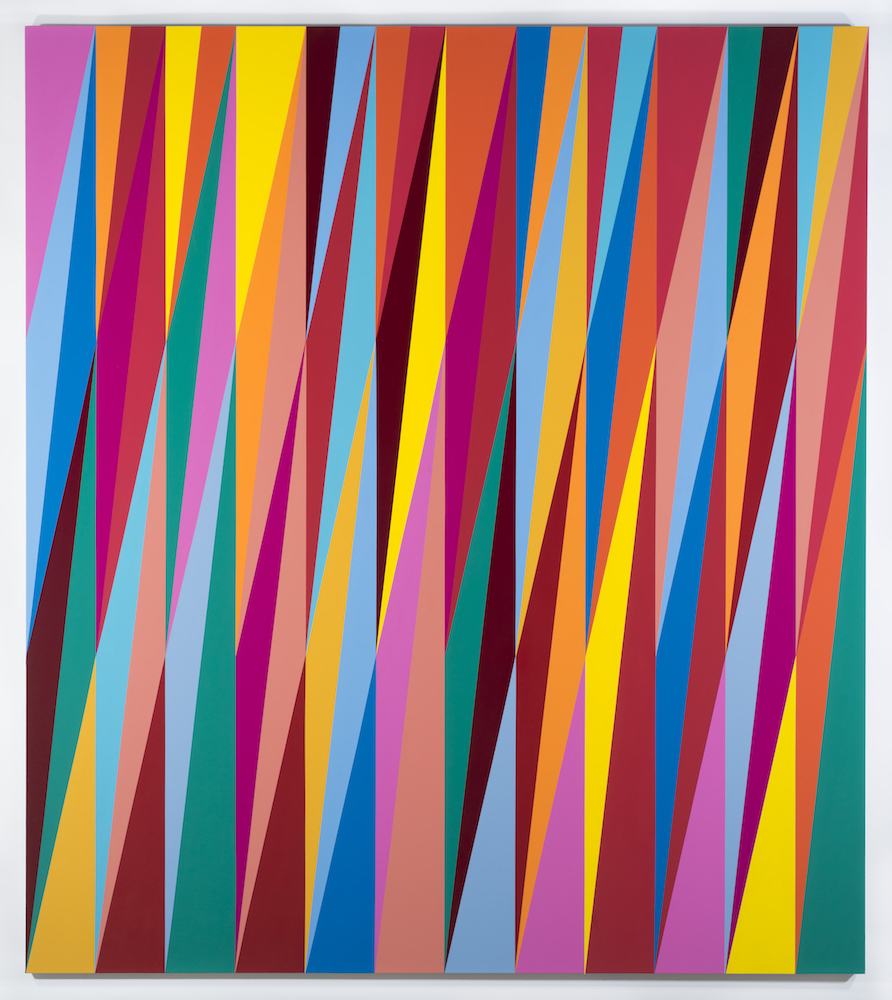 ODO Exactly. And Okwui to the very end still had his fingers in Nka, even if he appeared not do anything at all with it; he was still involved because he had a profound understanding of what he built, even if he went on to work with other institutions. He had a profound understanding of the importance of maintaining a focus on contemporary African art and on how that helped to define his voice in the world. For a time, I was a proponent of the term "post-Black" as it had been defined by Thelma Golden. It seemed to me an idea of the contemporary moment during Obama's presidency. But over time, moving to Philadelphia, seeing the importance of—
USN —community.
ODO And unity—I remember a contentious point on a panel that I had invited Robert Farris Thompson to participate in at Temple University. At a certain point, I was trying to invoke a post-Black notion, and Robert just shook his head and kept saying, "This is Black. This art form is Black." I can say that I am one that has never been afraid of learning in public through my work.
USN In conversations with a close friend who is an artist, we would discuss how Okwui and the others, including you, would discover/find/understand whatever the requirement was to find a position, and then transcend that position, to come to full humanity such that you don't need to be labeled a contemporary African artist to exist. One understands that argument and when it was made.
ODO Mmm.
USN There was a reason why it was made, you know, in the moment it was made. It is no longer the argument for now, if we were to return to our conversation about confidence and the artworld seeking out the artists wherever they may be. But there is also something to be said about the politics of culture where Western cultural ideas, or the white man's culture, is universalized so that it becomes the default for humanity, and we all struggle to find space in that. Olu Oguibe discusses this idea of finding a place in the West in an essay titled "Finding a Place: Nigerian Artists in the Contemporary Art World" published in the 1990s. It discussed your work; it discussed Yinka Shonibare's work, and a few other Nigerian artists. The politics today aren't necessarily about finding a voice in the West, but about being able to speak boldly about yourself. What you say about the confidence of the current cadre of African artists and curators, even if their voices are discordant or in need of development. That sense of fear that in the past would have made someone say, Before I step out there, I have to be fully prepared, I have to make sure I heed a certain standard—because one was fearful of criticism. Am I good enough? I'm trying to engage somebody in their own language because otherwise they might not see beyond what I'm trying to say—that sense of self-consciousness or holding yourself up to standards that do not correlate to your social experiences, no longer holds or at least has morphed into something else. In other words, the struggles now are different from those of the past or have taken other dimensions.
ODO Now you accept the value of your language. And it's different economically.
USN Yes, yes. So, it's different now. For me, the larger cultural politics—and I discuss this with African artists—is to find a way of universalizing the African experience similar to the way the West does it. In the same way one takes American pop culture and universalizes it.
ODO Without being assimilated.
ODO I like to think of myself as Afropolitan in the way that I'm dealing with the construction of my work within the West. I've come back to understand the necessity of contemporary African art. When we called it just 'contemporary art' there was a certain satisfaction of an achievement, but then Africa is again not fully accepted, nor included in a power dynamic. We will never escape racism, nor sexism, nor xenophobia; all of these things that will in the end limit us. It's to say that yes, it opened the door to be called contemporary African artists, but it also keeps the doors open being called contemporary African artists. Otherwise, we become assimilated, eaten, and disappeared into a pure Western context. This is what Okwui and Chika understood specifically. Olu Oguibe went to another extreme and everyone wants to be critical of him, but I think Olu maintains his brilliance. Olu's polemic in denouncing his Nigerian citizenship, for example, and wanting to fully engage this separation, is interesting to me. I was siding with Olu in thinking about the need for the term "contemporary art" without understanding how this underscored a specific aspect of desire within ourselves. Was he leaving his past behind because it was a difficult past? Olu never wanted to limit himself to history, not even his own.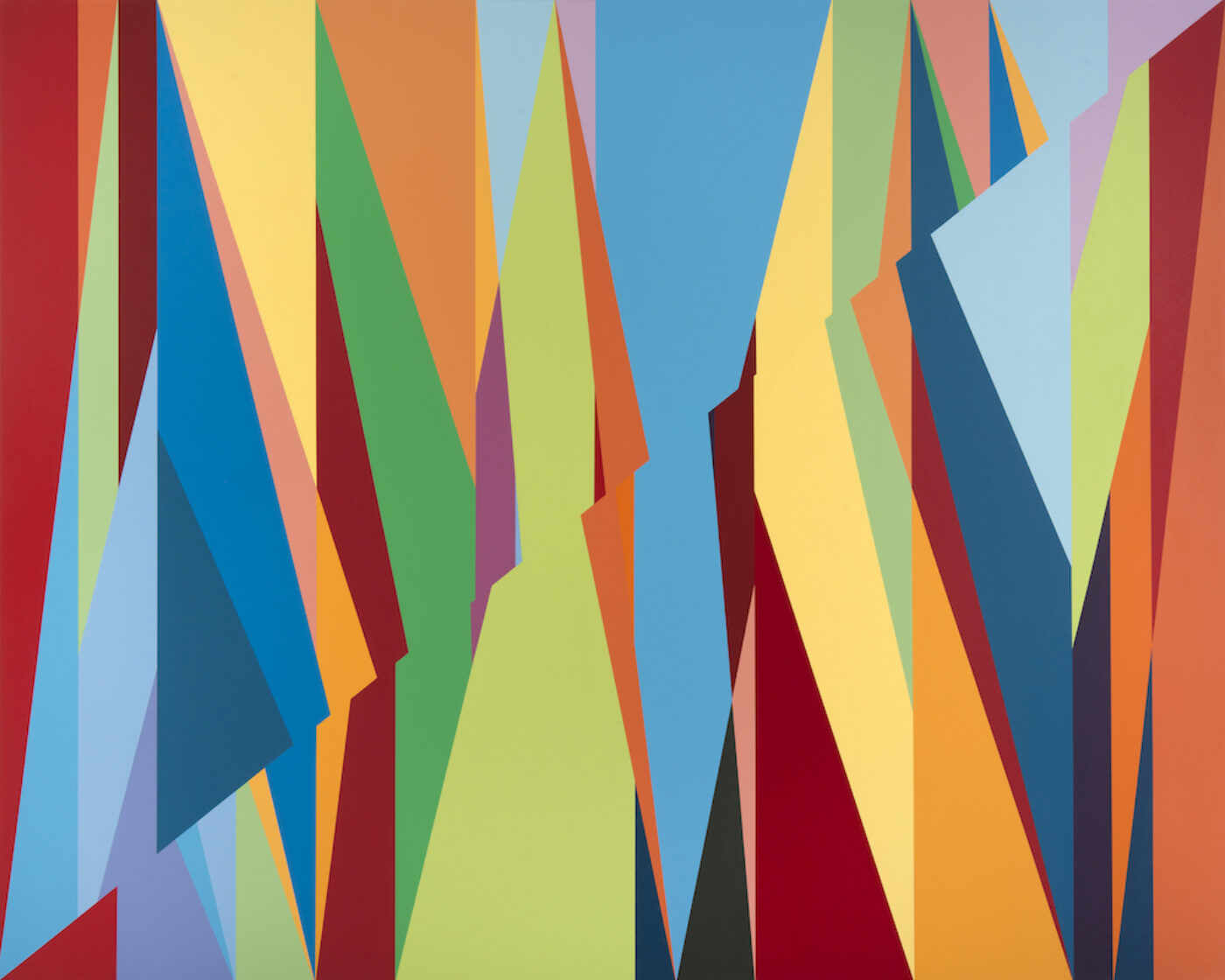 USN There was an early text Olu wrote about cosmopolitanism—
ODO It's called "Internationalism" in the first issue of Nka.
USN No, I think the text I am referring to is "Imaginary Homes, Imagined Loyalties: A Brief Reflection on the Uncertainty of Geographies" from 1996, in which he offered a strident disavowal of ties to natal origins. It was a carefully calibrated essay that emphasizes the values of worldliness and valorizes wanderlust. He appeared to have equated internationalism to the utopia of freedom, which helps one to shake off the burden of belonging on the basis of natal roots or ethnicity, what he describes as "possessive bigotry." It is a fascinating essay that does not however capture the fullness of the complexity that undergirds that sort of conversation. But I would say that I find it useful precisely because of the way in which cosmopolitanism is easily ascribed to certain racial groupings or economic classes and denied to others. For example, if you were a Westerner living and working in continental Africa, the tendency is to describe the person as an expatriate, which carries valuable social capital of which worldliness is imbricated. The same cannot be said of an African living and working in the West, who is viewed as an immigrant or refugee. It is a question of what values are ascribed to the humanity of peoples from different geographies when they all meet in the universal pool. One can also say that Oguibe's position in that text mirrors his own experience as an African-born person and his desire to be approached as a citizen of the world without funny, extraneous cultural baggage. It reflected the multiculturalism arguments of the 1990s. Interestingly, nearly a decade later in 2004, in an interview with Saul Ostrow for BOMB, Olu offered a more nuanced response to the question about homeland in relation to internationalism. He drew upon the Igbo Cartesian dualism to suggest, one the one hand, that one's immediate place of abode at a given time can be considered home. On the other, he referred to the more complex notion of natal origins that is suggested in the popular Igbo wit "Agaracha must come back."Agaracha is the world-traveler who ultimately returns to the space from which the initial journey began, a place forged by filial ties.
ODO Yes, like the prodigal son as well.
USN Yes. So, you go and you come back, as we would say in typical Nigerian English. Okwui left Nigeria as a teenager, conquered the world, and upon his death, returned to his ancestral place, Awkuzu, in the Igbo country.
ODO Yes, yes, but Olu is different, he now refuses—
USN Olu has a problem with the concept of Nigeria. He doesn't have a problem being Igbo. Two different things. Okwui I believe also had a problem with the concept of Nigeria because of the experience of the Biafran War. He, like Olu and Chika, experienced the war as kids. It left an indelible impression that conflates with their sense of Igboness.
ODO The times I have been to Nigeria I can count on one hand, but it's still so very significant. It's everything to me.
USN Yeah, it roots you; it grounds you in a certain way.
ODO My father would always stress the idea of home, so when I hear of parents abandoning their family, to me that's a great tragedy. It's commonplace in all cultures, but in the household I grew up in, it would be the worst thing you could do.
USN It's become more visible recently in the social fabric in Nigeria. The threshold of patience was stronger in the past, people wanted things to work and the idea of the family unit was so strong. It's no longer the end all be all of today. Society is transforming, but the sense of home, the sense of root is very fundamental to the Igbo.
ODO What makes you have cultural specificity? What informs cultural specificity? How do you manifest the love of place, or the love of identity when somebody tells you you're something else later? It can be so arbitrary, but then what is that specificity that's not about nationalism, but about home?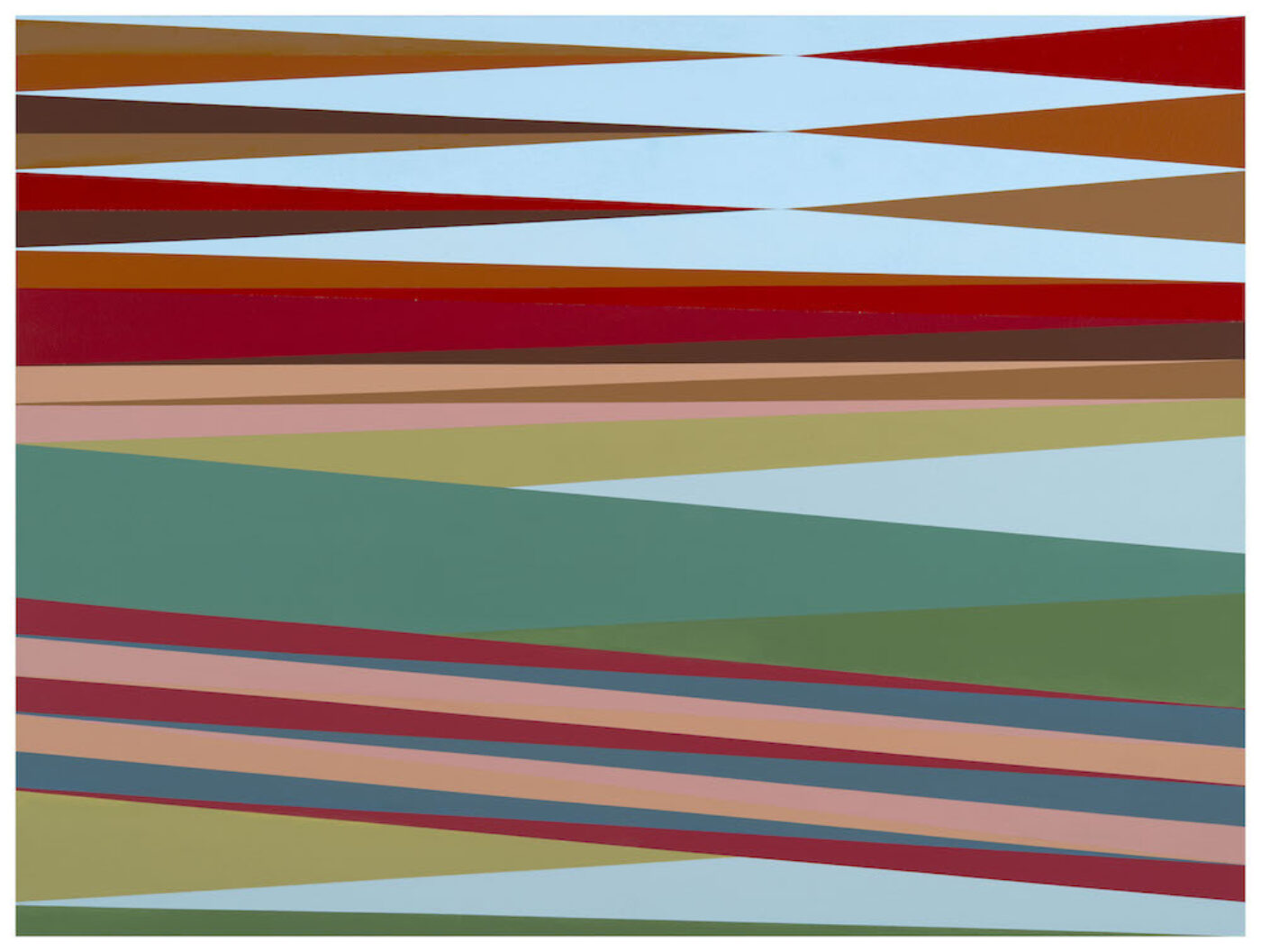 USN Yes. You have home. It's part of the social practice of forming the individual. Njideka Akunyili Crosby's work, for example, highlights that in myriad ways. The actual cultural memory at play in her work is something that is not very well understood. She was born in in Enugu, and typically, like any Igbo child born in the city, would travel to the village, the more rural area, during festive periods. The village appears in several of her paintings as the interior of her grandmother's home.
ODO It's so interesting because Njideka talks about her father's compound and the whole—
USN She talks about her grandmother's home as her father's ancestral place. You were born in Enugu, right?
ODO Yes.
USN If your father hadn't left, your life would have been moving between Onitsha and Enugu. That is the experience of most Igbo people. You move between your ancestral homeland and whatever city you were born in or where your family is established. However, your ancestral place is your anchor; that's where your life source comes from. That is fundamental to the Igbo selfhood.
ODO In 1991, my father took me on a trip to Nigeria, primarily to see his mother when she was in her last days. That was the first and the only time I met my grandmother, Leah. My father had bought a modest house for her to live in with other relatives. We still have this house.
USN Where is this house?
ODO In Onitsha. I remember we just sat together on a balcony, just quiet and smiling. I didn't say one word to her and she didn't say a word, because my grandmother did not speak English and I do not speak Igbo. When she died, my father couldn't leave to go back to Nigeria right away. It was very upsetting.
USN Is your mother from Onitsha as well?
ODO She's from Owerri. We went to Owerri in 2001. When we arrived she wanted to find her mother's grave, and we had to get one of the oldest people in the village who would remember where it was. We walk all around and are led to the graveyard area. I'm imagining the gravestone to be of typical European and American style. We then walk through a thicket of tall grass, flowers and weeds, and then suddenly, she stops. This older person points to a small rock barely visible in the ground and says, "She's right there!" I thought, Oh my God, that's a burial stone? I looked at my mom thinking that she's going to cry from shame, but all I saw was a smile on her face. She was smiling, and as happy as one could be as we all stood together by this small rock in the ground.
USN Symbolic place.
ODO Yeah, yeah. I have not thought of that story in a long while, but I am thinking that I want my work to become more free from the dictates of my experiences in the West. I am wanting my thinking to become more adept to the space where the immaterial exists as a force, and a power. I am accepting this idea that I'm moving further from all the things I've learned in the West. It makes me feel stronger in myself, knowing what I am wanting to abandon within a Western dictate—understanding this position, but not necessarily having to underscore it as my primary reality. My distinctness as a contemporary African artist, even if I don't live on the continent, is my understanding of the potency of those stories. I believe my power is derived from understanding my cultural background and history, as it informs the ideation of my intellectual and cultural reality.
USN Well said.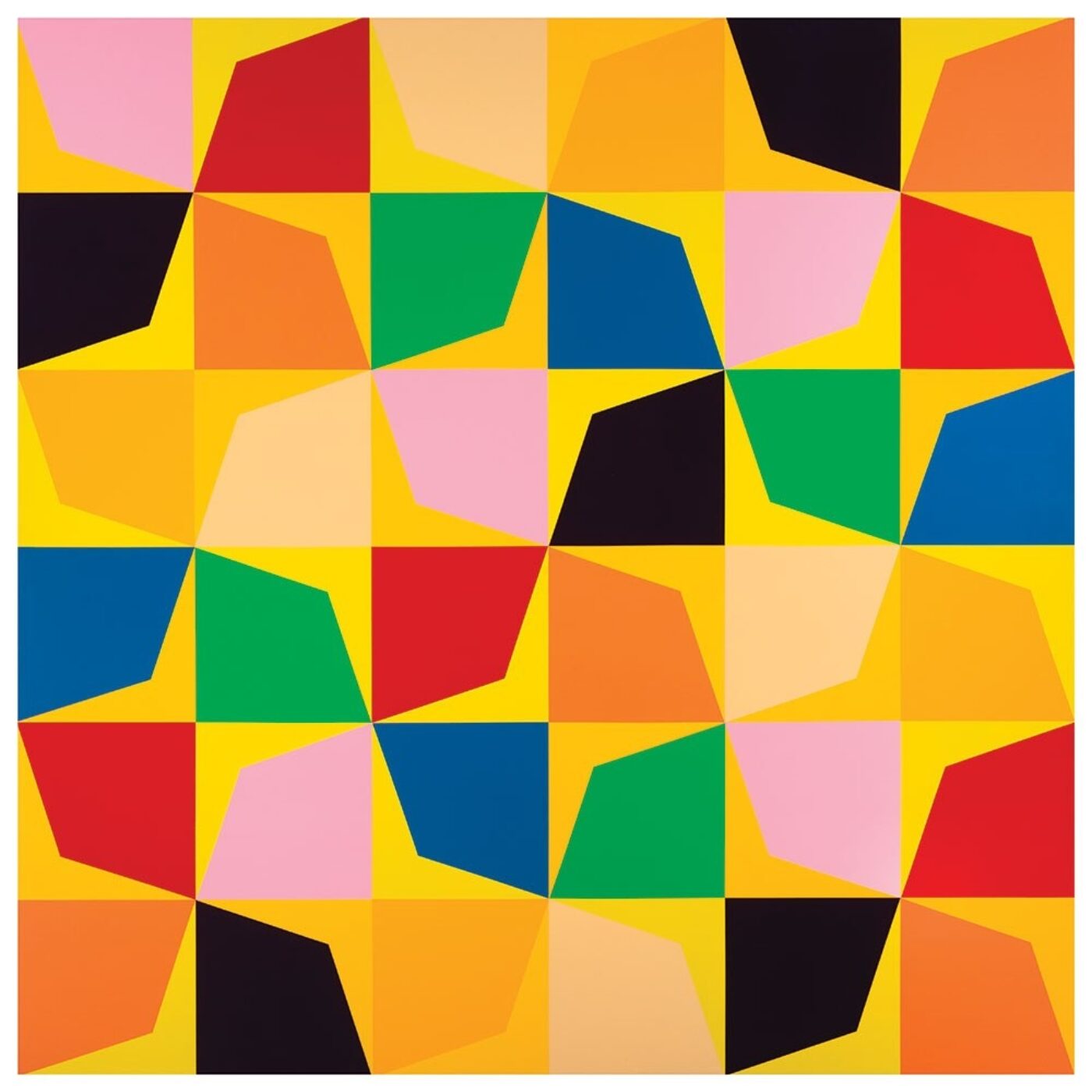 BOMB's Oral History Advisory Panel includes Sanford Biggers, Thelma Golden, Kellie Jones, Odili Donald Odita, Lowery Stokes Sims, Mickalene Thomas, Carrie Mae Weems, Stanley Whitney, and Jack Whitten (in memoriam).

Support:
The Oral History Project is supported by the Seth Sprague Educational and Charitable Foundation, the Dedalus Foundation, Humanities New York with support from the National Endowment for the Humanities, and with public funds from the New York City Department of Cultural Affairs in partnership with the City Council.
Any views, findings, conclusions or recommendations expressed in this digital publication do not necessarily represent those of the National Endowment for the Humanities.
The Oral History Project Fellowship is made possible by the Stavros Niarchos Foundation, Cary Brown and Steven Epstein, Beatrice Caracciolo, John Coumantaros, Sally Ann Page, and Toni Ross.

Any views, findings, conclusions or recommendations expressed in this digital publication do not necessarily represent those of the National Endowment for the Humanities.
Ugochukwu-Smooth C. Nzewi is a Nigerian artist, art historian, and curator in the Department of Painting and Sculpture at the Museum of Modern Art. He has worked as the curator of African art at the Hood Museum, Dartmouth College, and the Cleveland Museum of Art. He curated the Nigerian Afrika Heritage Biennial three times, the Dak'Art biennial, and independent exhibitions at Atlanta's High Museum of Art and New York's Richard Taittinger Gallery.