Discover MFA Programs in Art and Writing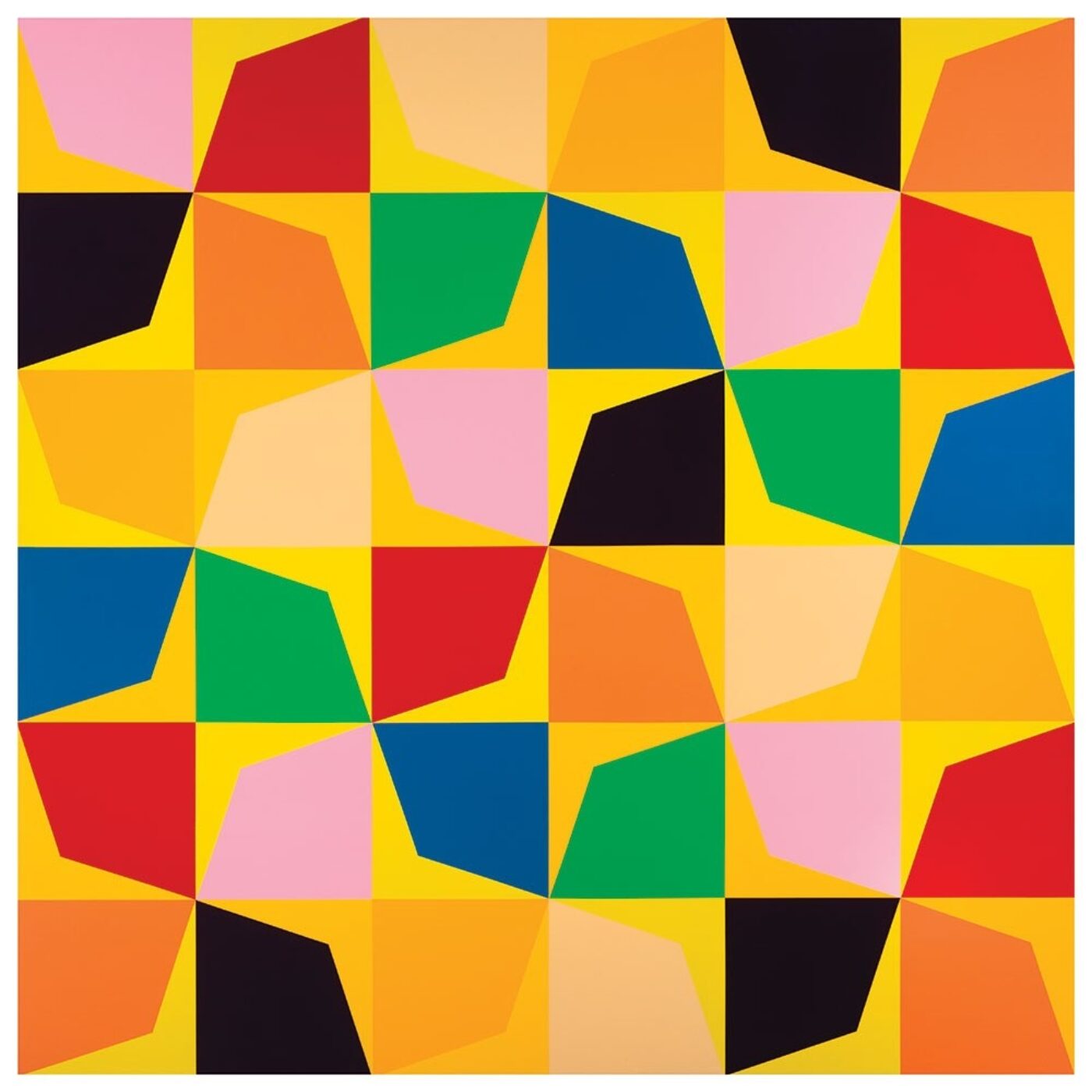 Odili Donald Odita's forthcoming oral history interview, conducted by Ugochukwu-Smooth C. Nzewi, will be published online as a part of BOMB's Oral History Project. In the following excerpt, Odita recounts his migration with his parents from Nigeria at the start of the Biafran War, and the deep influence his father, a professor of African art, had on his growth as an artist. Both Odita and Nzewi are Igbo, and they use this cultural background, alongside their American experience, to decipher and articulate a unique position in the West.
—Stephanie E. Goodalle,
Oral History Fellow, BOMB
Odili Odita's paintings consist of vertical, horizontal, and zigzag wedges of color that mesh, collide, or halt at hard edges. Disconcertingly flat when the color planes are considered independently of each other, they are devoid of gradation and tonality but achieve staggered depths of three dimensionality on wall surfaces, on canvas, and as mixed media. Odita seeks the potential of color to both seduce and dictate spatial experience. Yet storytelling and meaning-making are at the core of his abstract experiments with color. Approached either as individual strips or as part of a whole, colors become triggers for varied life experiences that are personal to Odita, or that emerge in his consideration of history, the human condition, and our lived reality. Since the late 1990s, his work has been driven by a desire for freedom, an unencumbered investigation of inherent possibilities in painting as a process of articulating a complete consciousness. Abstraction, a language of alternate reality, or of refashioned reality, offers him a more effective approach to explore different modes of seeing the world and consider the complex state of things.
—Ugochukwu-Smooth C. Nzewi, Steven and Lisa Tananbaum Curator, Department of Painting and Sculpture, Museum of Modern Art
Ugochukwu-Smooth C. Nzewi This is Smooth speaking.
Odili Donald Odita And this is Odili speaking.
USN In 1966, when you were six months old, your family left Nigeria for the United States?
ODO My parents brought me over at the start of the Biafran War and before the campaign of killing Igbo students in Northern Nigeria. I learned from my parents that the airports were shut down just after we left, so if we had been delayed in our departure, we would not have been able to leave Nigeria safely.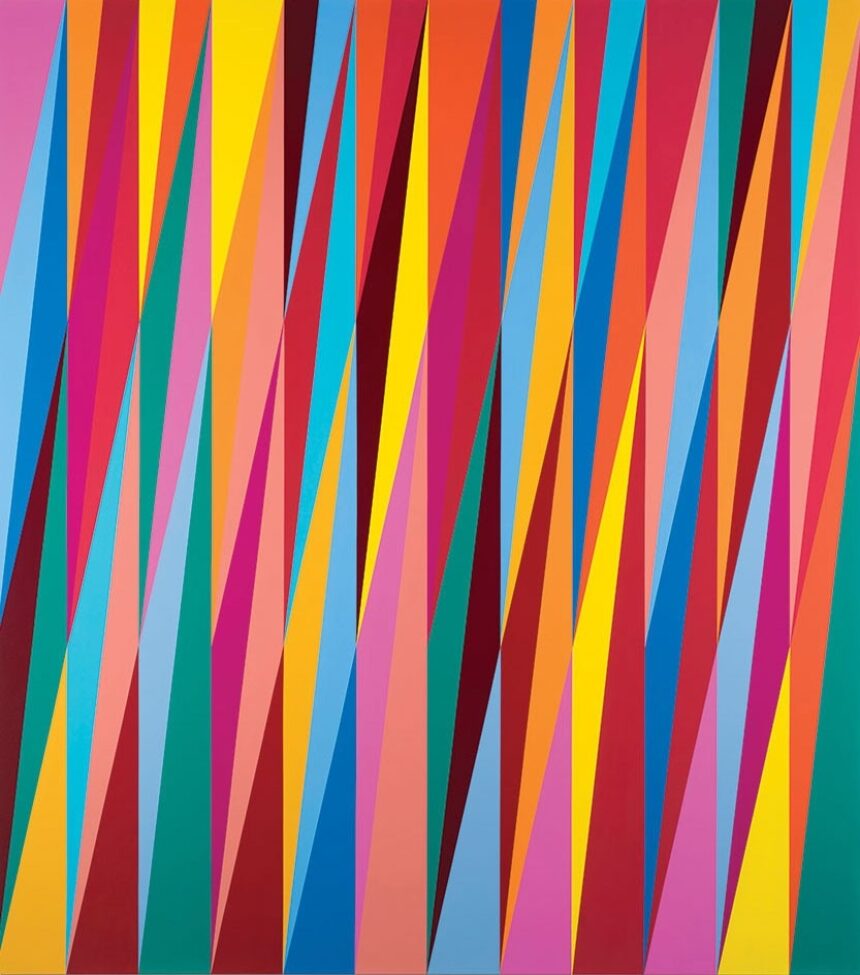 USN I have often wondered what the significance of that memory and experience was like for you growing up here, the way in which that memory of flight, of exile, was discussed in the household of [Okechukwu] Emmanuel Odita, and subsequently how that memory became a part of the way in which you processed your sense of person, your sense of being in the United States?
ODO I grew up with strangeness. I never really felt comfortable, not only in my surroundings, but in my skin. For myself, it was a matter of living through the strangeness and trying to understand what it was all about. Maybe it's the strangeness that all kids have as they grow up. I realize that that strangeness was founded in the essence of leaving Nigeria as refugees. Nonetheless, I know that my parents would tell me that they were welcomed by people here in the States, that they had help in finding schools for me and subsequently my sisters and brother. They were made to feel welcome by their colleagues when my father was in graduate school at the University of Iowa in 1965 and at Indiana University Bloomington, where he received his PhD in 1970. This assistance was also given to my mother, who received her BS in business and MS in psychology at Indiana University in 1969. They were welcomed and assisted in their process of acclimatization in the strange, new space of America.
I remember them talking about the war and the rebuilding of Nigeria. I remember hearing their conversations about what it was like to be in America while the Biafran War was going on and how they did their part in the fight for Biafra, aiding the Biafran war-front efforts, from this side of the Atlantic. My parents spoke about doing odd jobs—house cleaning, washing windows, anything to raise money in support of Biafra. As you know, the Nigerian Civil War, also known as the Biafran War, was a civil war between the government of Nigeria and the secessionist state of Biafra from July 6, 1967, to January 15, 1970. And it was the Igbo people that made up most of the population of the state of Biafra. As I got older, I would hear the specifics of tragedies, of family loss. Family members in their local groupings having to move from one place to the next because the war front was changing, forcing them to leave where they were settled or settling. I would hear stories of Nigerian soldiers chopping off the hands of children so they would lose the power to write, stories of food rationing and of the Biafran people going hungry. I heard stories of family members who hoarded any food they could steal and the resulting psychological damage from all these situations happening on the ground. I also remember the sense of guilt I heard in their voices for being spared the atrocities of the war front.
For me though, my suburban experience in America was also sad and strange. Imagine a space where you're sitting alone in a darkened room and you hear voices, but you don't see the faces that belong to those voices, nor do you understand what the voices are talking about. This is what it was like for me to grow up in suburban America. As a young person, I tried to realize myself in America by learning more about life here in this country, and trying the best I could to assimilate. It was not a comfortable process. I felt separate from the American reality because as much as my parents spoke of being welcome, they were also attacked and castigated by both black and white Americans for their otherness. I would see in front of my eyes how they were attacked for their accent or because of certain economic advantages they had due to their jobs. I remember trying to understand why all of this was happening. Why were we foreign to this place we were living in? Why did I feel separated and isolated from the space that I was experiencing life in? It took me a long time to really understand the specific situation of being, in essence, a refugee in America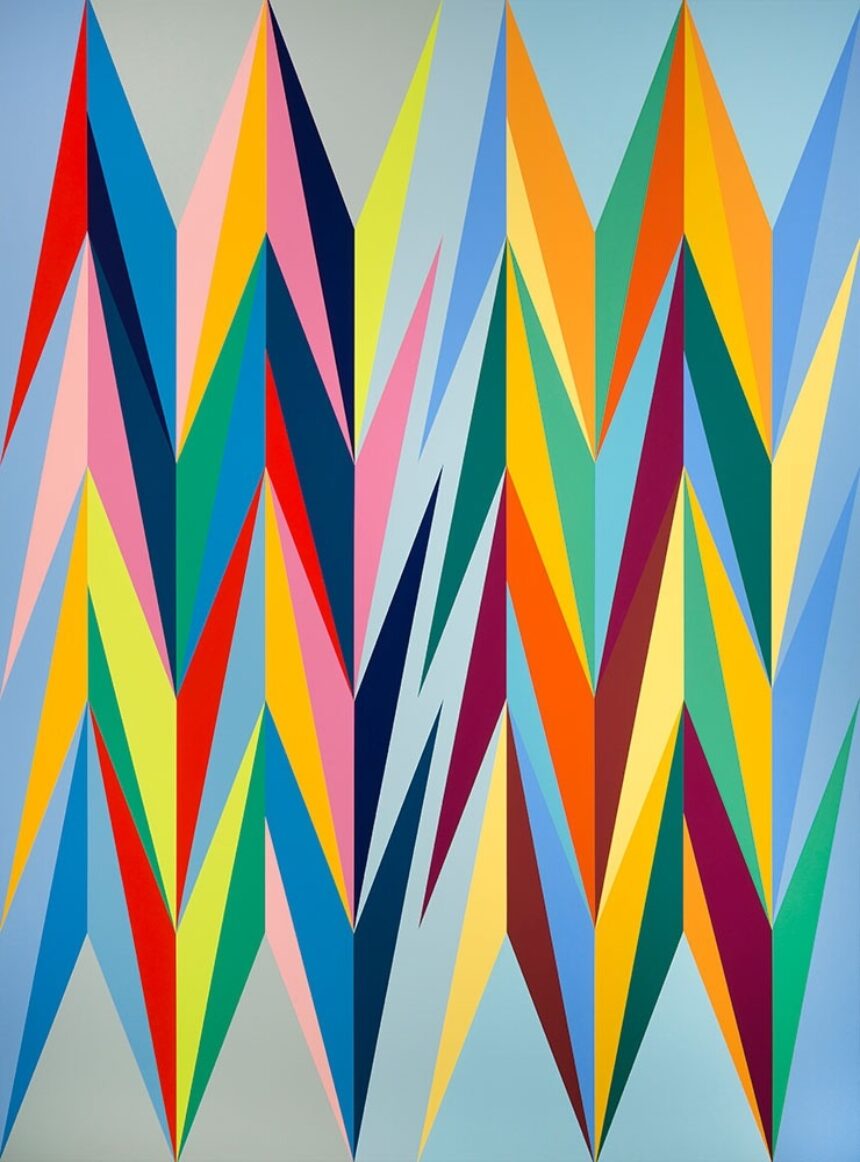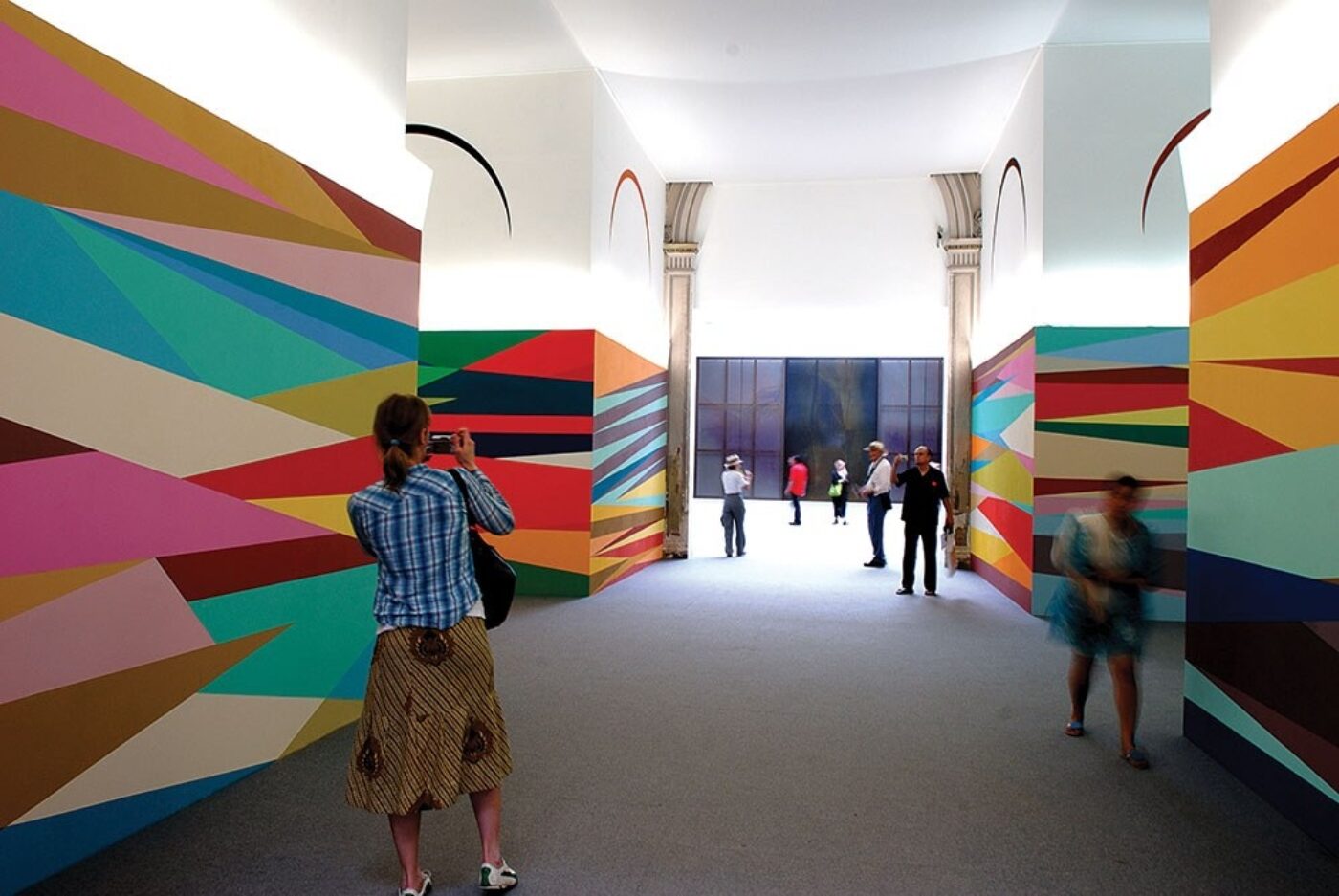 USN I think about my own experience coming to the United States as an adult, which would be closer to your parents' experience. While there is always this internal struggle to find a sense of place here, you also don't have the luxury of time because you're an immigrant; you have to make a number of decisions quickly. I came as a single man. I subsequently got married and then had my kids. But coming with a family and given the dire situation in which your family left Nigeria, I can imagine how your parents would have felt in a new place and their concerns about people they left at home. I can also imagine their arrival in the United States at a historical moment, the height of the Civil Rights Movement.
ODO It was very interesting. For me, it's really important to go through the process of analyzing what they went through and compare it to what we're going through now with Trump, with his administration's xenophobic rhetoric against Deferred Action for Childhood Arrivals (DACA), and now the Nigerian travel ban. With this comparison, it's really astonishing to realize what my parents were able to survive in the latter 1960s, and how they actually received crucial help from American citizens in their effort to acclimate to this culture. They spoke about the generosity of their American peers who helped them to fit in. Colleagues who would say, "This is the neighborhood that you want to live in." It's also important that my parents first came to the United States three years earlier, before I was born. I believe that also helped them to ease us into this culture and into their academic climate. That's how they came to the States, not only as refugees but as young academics. It's like night and day now. In school, events like Japanese internment camps were discussed as if they were a horrible aberration and a grave mistake in the American story. It was shame on America for doing something like that. Now we have cages for children coming into the United States from Mexico and Latin America, as well as family separation in detention camps. We can't forget that these terrible things that happened in the past can happen again, just as they are now.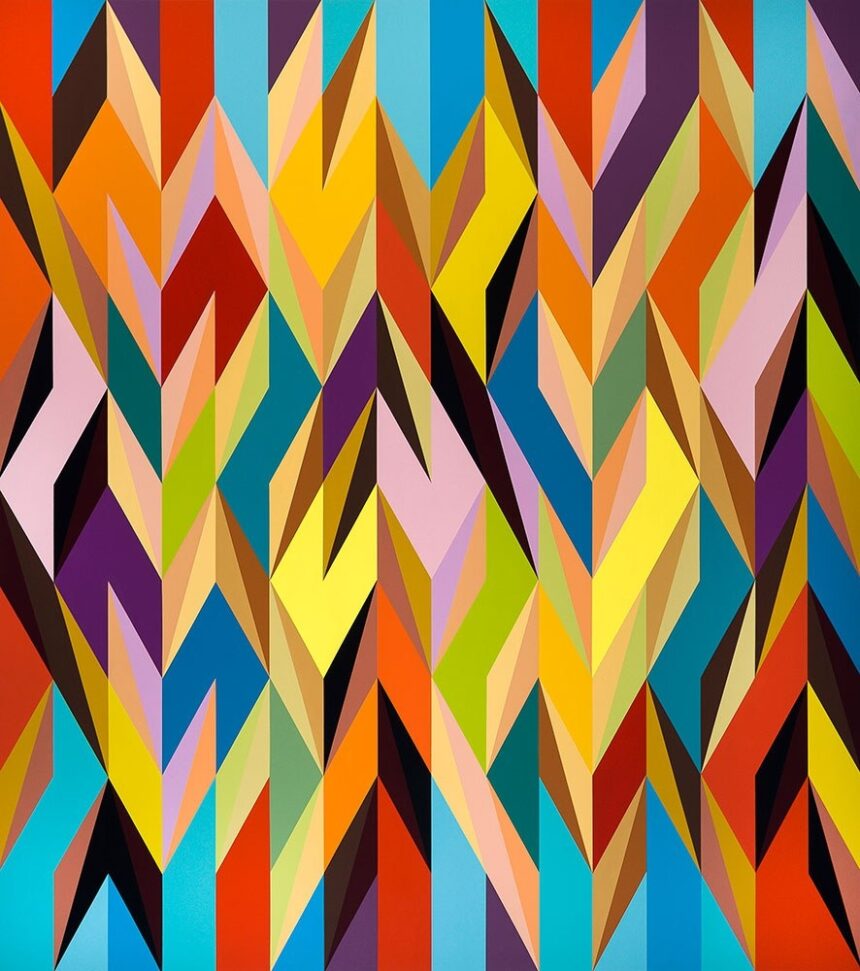 USN There is a tendency to say, "Lest we forget." History can be a guiding light, but we tend to repeat history.
How did you all end up in Columbus, Ohio?
ODO My parents first came to Iowa, and after that, Indiana. That's where my father got his PhD with Roy Seiber at Indiana University Bloomington. Seiber was the first art historian of African art in America, and hence became the creator of the study of African art history in the United States. My dad and Seiber didn't necessarily get along because they had different views of Africa. My dad's position was from the perspective of an African, versus Seiber's more colonial engagement with the continent. Robert Farris Thompson, another famed historian of African art, also got his degree roughly around the same time as Seiber.
USN A few years later.
ODO Thompson has a greater connection to contemporary art. A lot of artists like David Hammons and Basquiat have made reference to his text Flash of the Spirit. His was a different strain of teaching the history of African art in America. Sieber in essence approached the study of African art in a traditional and colonial manner. Thompson on the other hand acknowledged his own history as a musician, which in itself becomes a multidisciplinary and contemporary teaching method.
My father brought forward his being an African and an artist into his teaching. Over time, he was able to create a bridge in his practice from the traditional to the contemporary through his history as a former printmaker and painter. So I think it's interesting to look at the study of African art because this territory is seen as somewhat monolithic, or only about traditional Africa seen through a traditional lens.
In the '90s, I was also seeing a lot of territorialism between those who were dealing with traditional African art and those concerned with contemporary African art. There was a kind of warring between these factions because the people dealing with contemporary African art had gotten that traditional dust off their clothes. They had their running sneakers on and were moving into a global cultural space with greater speed and relevance. It was very interesting to see the uncertainty I would sense from the traditional African-art representatives, white or black, versus the self-assuredness of those who were dealing with contemporary African art.
My father was focused on traditional and modern African art when I was a kid. I grew up with this stuff all over the house. There were traditional artworks and objects alongside Western European prints and books: Picasso, Matisse, Miro, that sort of thing. I look back and realize that I was living a truly rich and cultural experience, and I had no clue of it.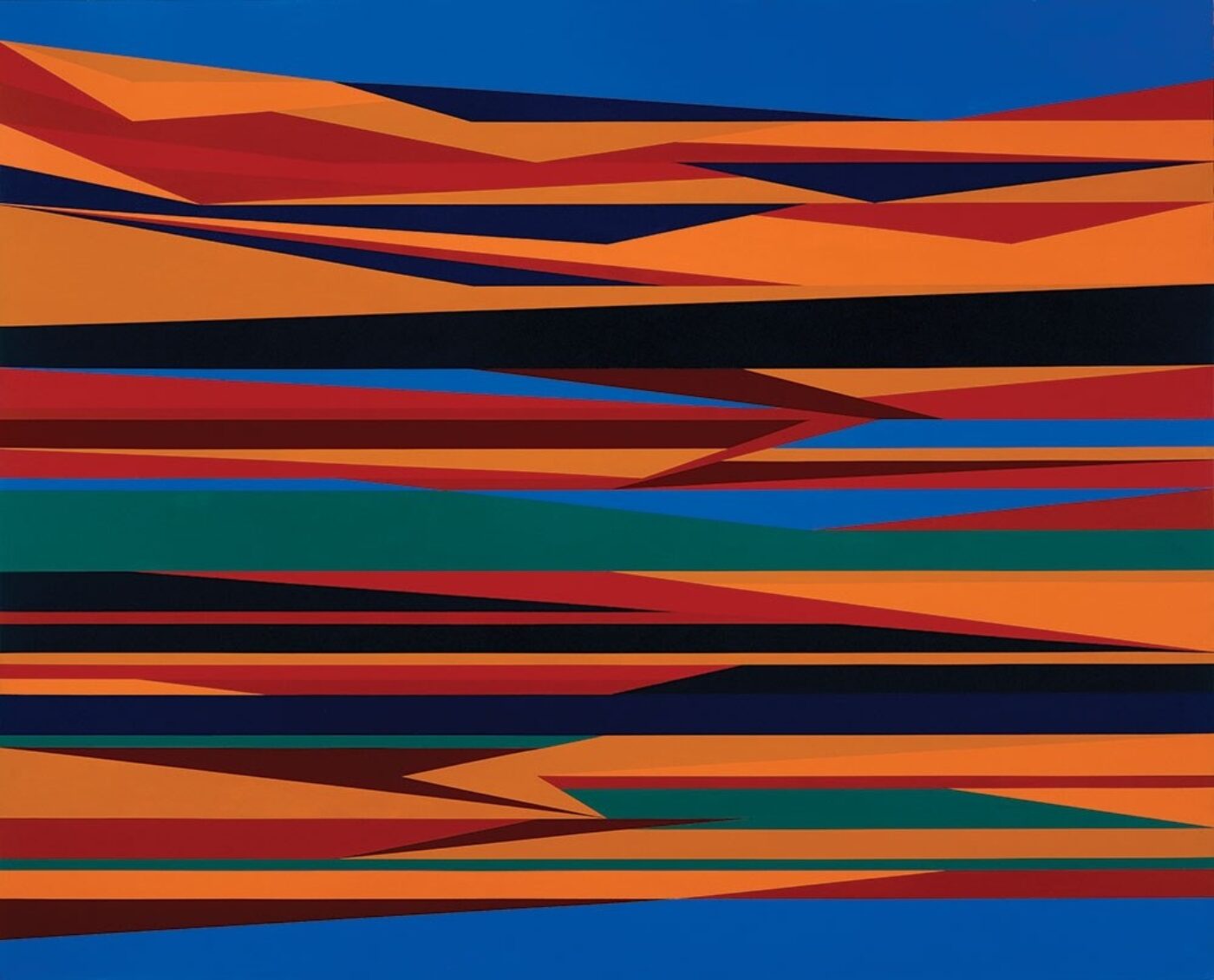 USN I want to go back to the point you raised regarding the fascinating character of Roy Sieber, who is understood in an American context as the father of African art history, in relation to Robert Farris Thompson—
ODO My father didn't really know Thompson or engage him in any way.
USN But Thompson emerged with his seminal book, Flash of the Spirit, which considered how the Yoruba, Kongo, Ejagham, Mande, and Cross River cultures of West and Central Africa shaped the breadth of black cultures in the New World. He'd done incredible research among the Yoruba of southwest Nigeria. What sets Thompson apart from others of that time was the capacious scope of his research and interests. African Art in Motion and Aesthetic of the Cool, both of which foreground motion or movement as fundamental in African art, are some of his groundbreaking contributions to the field of African and African Diaspora studies. In fact, one could describe him as one of the first art historians to fully consider the entanglements of Africa and its diaspora.
ODO But he was also a musician, a drummer.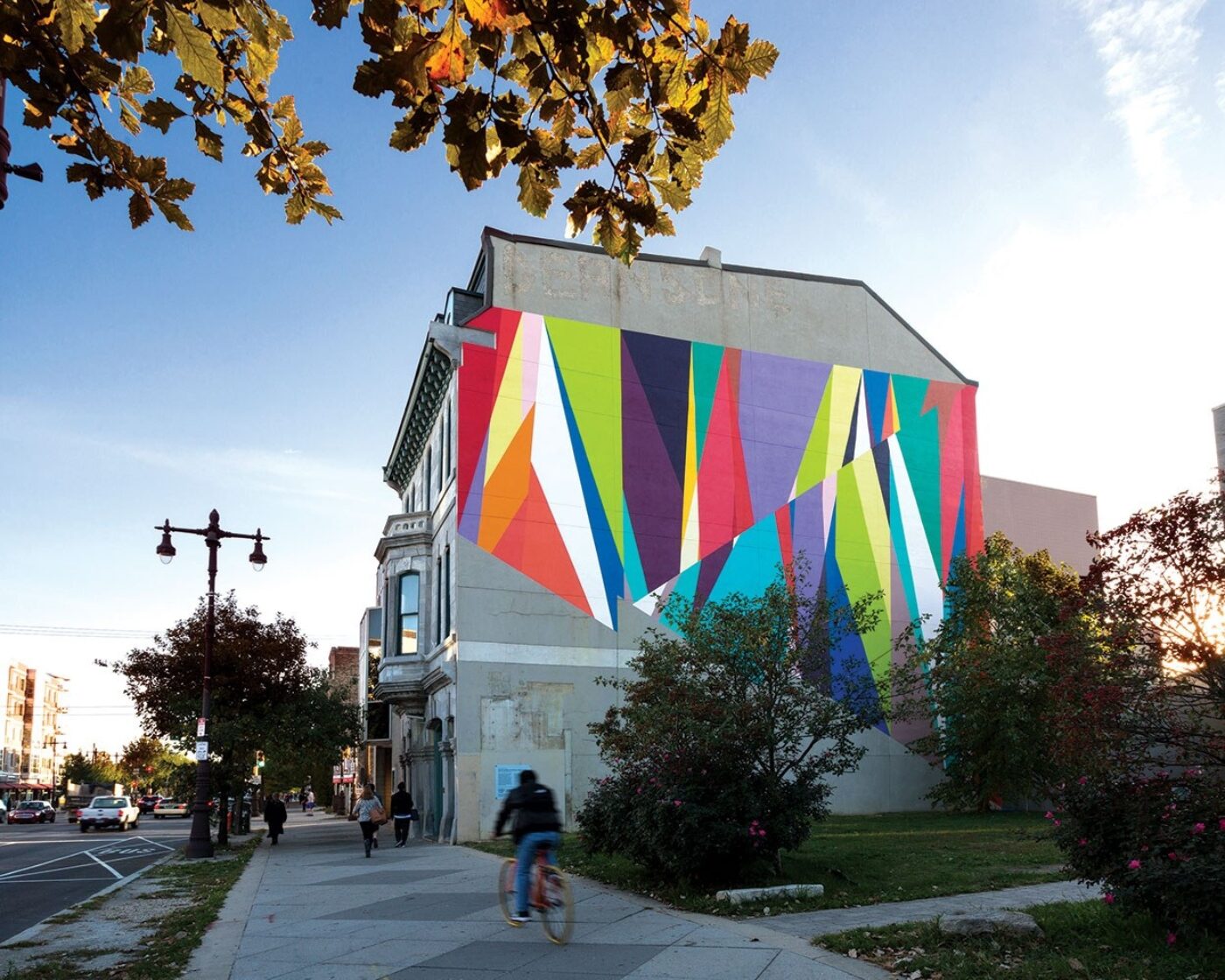 USN Yes, he was, which was reflected in his interest in the multi-dimensional nature of African art.
You said Sieber had a colonial mentality. I wouldn't particularly disagree with that. Colonial in that there was a sense of purity that he and his cadre—and subsequently his students—imposed on African art, this idea of authenticity. It is the notion that historical or what has often been mischaracterized as pre-colonial African art was not contaminated by foreign influences, although such thinking is no longer mainstream.
One of the things I have continued to grapple with is why it's easier for African-born curators, scholars, and art historians to gravitate toward the modern and contemporary as opposed to the so-called historical African art. Part of it goes back to what is implied in your summation of your dad's interaction with Sieber vis-à-vis the historiography of African art as an academic discipline—that from the get-go, Africans were not part of the formation of the discipline. So, the colonial lens, the language employed in the very beginnings of the development of the field, did not necessarily take into account the lens with which knowledgeable Africans would view their practice.
ODO My father always said that when he worked with Sieber, he was spoken to about his culture, despite the fact that my father lived through the culture. It's really interesting when you bring up the idea of movement with Thompson, and the fact that he was a drummer. It also relates to my study and my intellectualism which were formed in the United States, so I'm dealing with Western information and its logic of things.
I have been trying now to synthesize an African cosmology and an African intellectualism with what I have learned here in the States. I find in my own way, beautifully, so many interlocking connections between the two that it is re-forming the way I look at things as an artist now. I'm loving this, understanding that it's not only the ability to travel between two different cultures and places but seeing the interconnectedness that expands a human consciousness. I'm not talking about a generalized human synthesis; I'm talking about the way in which different people understand the power of life, the movement of life, in different languages and in different ways; and there can be an interaction or an integration between different philosophies.
Ugochukwu-Smooth C. Nzewi is a Nigerian artist, art historian, and curator in the Department of Painting and Sculpture at the Museum of Modern Art. He has worked as the curator of African art at the Hood Museum, Dartmouth College, and the Cleveland Museum of Art. He curated the Nigerian Afrika Heritage Biennial three times, the Dak'Art biennial, and independent exhibitions at Atlanta's High Museum of Art and New York's Richard Taittinger Gallery.
Originally published in
Our summer issue includes interviews with Amoako Boafo, Jibz Cameron, Brenda Goodman, Odili Donald Odita, Jenny Offill, Nicolas Party, Rowan Ricardo Phillips, and Craig Taborn; poetry by Safia Elhillo and Nathaniel Mackey; prose by Lydia Davis, Marie-Helene Bertino, and Saidiya Hartman; and more.