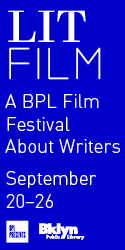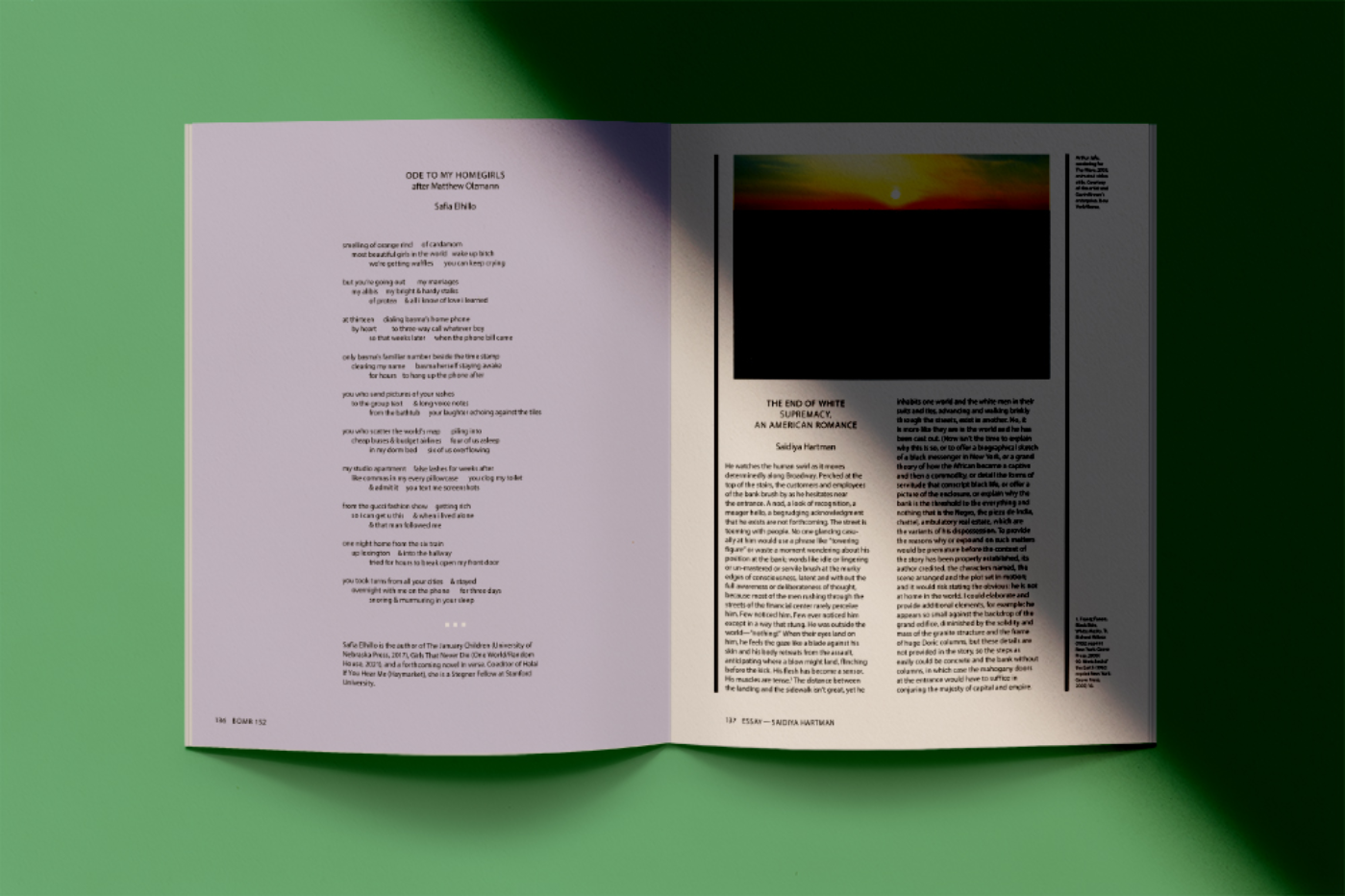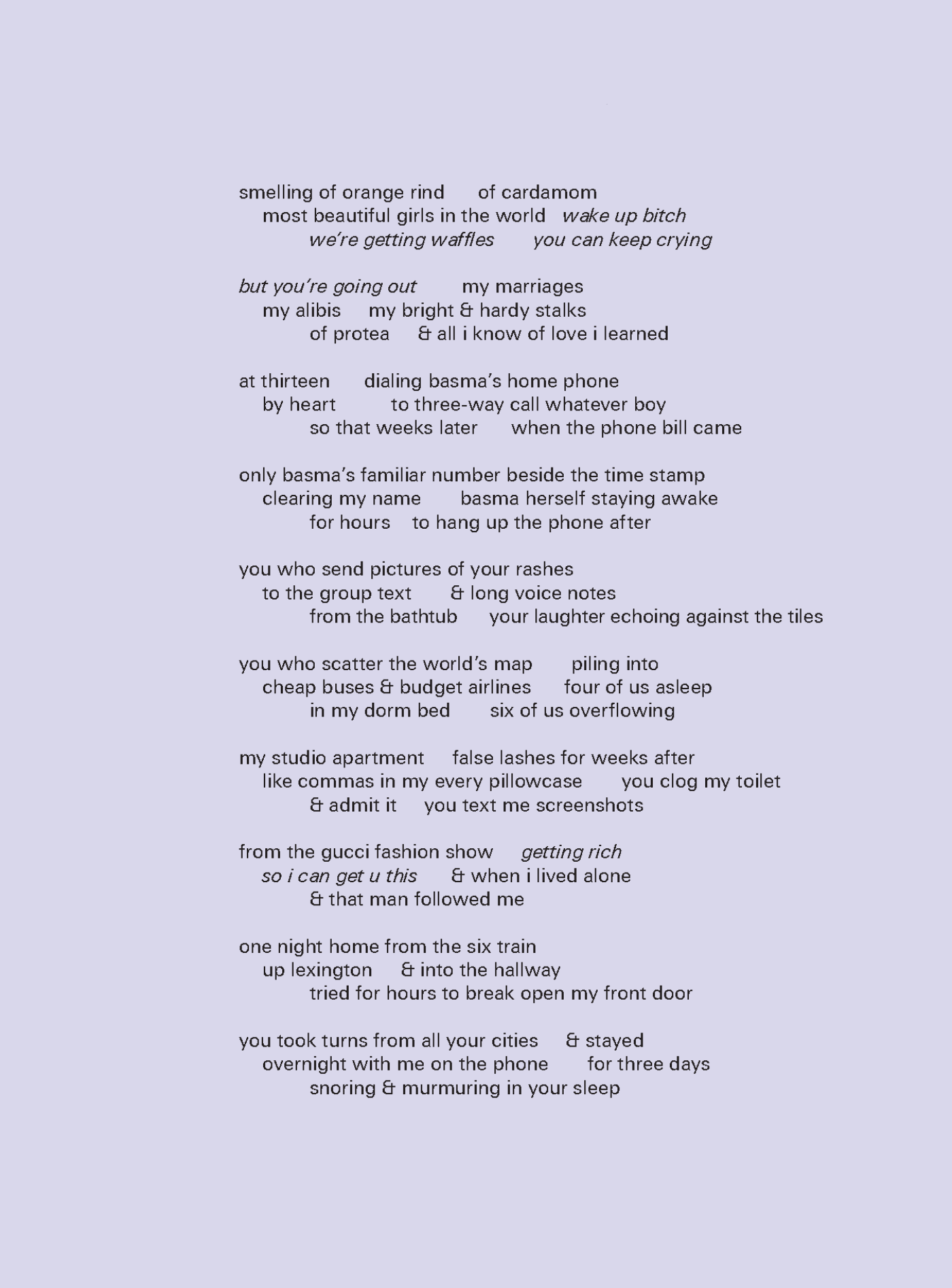 Safia Elhillo is the author of The January Children (University of Nebraska Press, 2017), Girls That Never Die (One World/Random House, 2021), and a forthcoming novel in verse. Coeditor of Halal If You Hear Me (Haymarket), she is a Stegner Fellow at Stanford University.
Originally published in
Our summer issue includes interviews with Amoako Boafo, Jibz Cameron, Brenda Goodman, Odili Donald Odita, Jenny Offill, Nicolas Party, Rowan Ricardo Phillips, and Craig Taborn; poetry by Safia Elhillo and Nathaniel Mackey; prose by Lydia Davis, Marie-Helene Bertino, and Saidiya Hartman; and more.