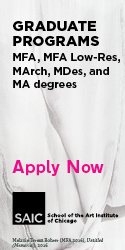 Octavio Paz Sees the Name Born
In the water, rock and salmon acknowledge each
other, wrap the name with sand that lips have
sought with timid signs, murmurs.
     The name is a thorn that scratches
whiteness, and spreads to assume itself like
heaven forewarned of torment.
     The night cloudy, lips are placed between
the nests and leaves, throw the gathered water to
the ground. Unfolding without pause, they bind
the hour of dawn by coming.
     Deluge and thunder descend, duties of a
blind belonging; they stanch and link the pages
of the world.
     Between their commissures, between the
branches that define the totality of the woods,
the name has been born. Temple in the original
silence, autumn in the voice never falling.
     In the realm of the name, one awakens,
celebrates the division of the waters and the
land. While God rests upon the last tree
standing, lips sustain an olive branch, a prayer.
     A dove rests on the shoulder of the wind.
Translated from the Spanish by Michael Dietz.
—Hernán Bravo Varela has published poems and articles in his native Mexico and throughout South America, Spain, and the United States, and has translated works by Shakespeare, Keats, Oscar Wilde, Charles Olson, and Mark Strand. His books include Comunión (2002), Nueve poemas (2001), and Oficios de ciega pertenencia (1999), which will be reissued this year in recognition of the 30th anniversay of the Premio Nacional de Poesía Joven de México.
 
Originally published in
Featuring interviews with Constant Nieuwenhuys and Linda Boersma, Julie Mehretu, Alexi Worth, Pearl Abraham and Aryeh Lev Stollman, Robert Antoni and Lawrence Scott, Kiyoshi Kurosawa and Jim O'Rourke, Roscoe Mitchell and Anthony Coleman, Brad Cloepfil and Stuart Horodner, and Bruce Mau and Kathryn Simon.