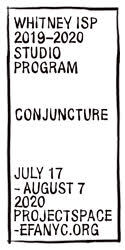 Nothing Right by Antonya Nelson by Salvatore Pane
Antonya Nelson's short stories seem to relish their collective misery, dealing with loss and failure, but with a certain dark joy.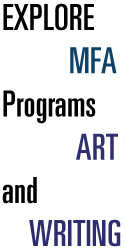 Writer Antonya Nelson is not interested in the experimental, or for that matter, even the timely. Her characters are single mothers, wounded sisters, betrayed lovers, the type of people perfectly suited to the realist short story. But what makes Nelson's latest collection stand out is the way in which she takes classic dramatic structures and adds new wrinkles to them. Every time we think we've gotten a story's trajectory figured out, the piece takes a subtle twist and sends the characters veering off into unexpected new directions. These stories surprise one after another, and for the patient reader, a quiet complexity waits throughout Nelson's unsentimental prose.
As the title Nothing Right implies, Nelson's world is populated with characters who fail again and again. In "Biodegradable," a bored housewife has an affair with a university official who reminds her of a neighbor. She finds herself wooed by her lover's "desire to be happy" and contemplates the ramifications this might have on their relationship. "She wondered at her own phrasing: desire to be happy? As opposed to actually being happy? A willed pleasure—an active pursuit of it, cultivating it wherever he went." These characters from Houston and Kansas, members of comedy clubs and rehabilitation clinics, each of them is fundamentally broken in some way, and Nelson tragically chronicles their ill-fated attempts at peace.
The individual stories here are downright Richard Yatesian in the way they relish their collective misery. In the title story, a single mother named Hannah grows closer with her teenage son after he impregnates his suicidal girlfriend. While meeting her father, Hannah reflects on her own lost youth. "They knew their best years had passed, that they'd been sapped of something vital, and now could only make futile guesses at how to get it back." This echoes the plight of Fanny Mann in "Shauntrelle." Fanny, an aging Southern belle, hides out in the slums of Houston while undergoing multiple cosmetic surgeries, culminating with her missing her best friend's slow, painful death. The same anxiety about the narrowing down of options can be found in "Kansas." Down on her luck, Anna plans on leaving her husband until she discovers she's pregnant. She curses her fate, but things quickly take a turn for the worse when her toddler Cherry Sue is abducted by Anna's reformed niece, a teenager assigned the "status as queen of [Cherry Sue's] heart." Each story repeats the themes of loss, failure, and the nature of time like refrains.
Although the majority of the stories here strive for timelessness, certain pieces are adorned with contemporary trimmings. "People People," for instance, is a particularly interesting look at a think-tank scientist working on sustainability. Yet Nelson's indifference towards the contemporary themes that have engulfed so many recent collections is a testament to her dedication towards craft and structure. There is nothing here that will date her work.
Unfortunately, Nelson's reliance on sudden twists lead to a few problems throughout the collection. Some of these stories seem too ambitious and meander a bit while the reader waits for Nelson to unleash a new plot point to concentrate the action. And although the bulk of the stories are written from the third person, a few of the protagonists read very much alike, and it's sometimes difficult to differentiate. But these deficiencies are small and common of many short story collections and in no way damage the book as a whole.
Nothing Right is not an upbeat story collection by any means, but there is a certain dark joy inherent to its melancholy. The claustrophobic nature of Nelson's fictional landscape is made clear by the narrator in "We and They" when she describes her childhood home. "When you closed doors in anger, in shame, at our house, the plaster trickled inside the walls. It was the sound of despair." For readers who appreciate structure over gimmicks and humanity over bombast, one can find few better in contemporary fiction than Antonya Nelson.