Nothing Is Missed: Leonardo Drew Interviewed by Kennedy Yanko
Working through materials as an external and internal journey.

Discover MFA Programs in Art and Writing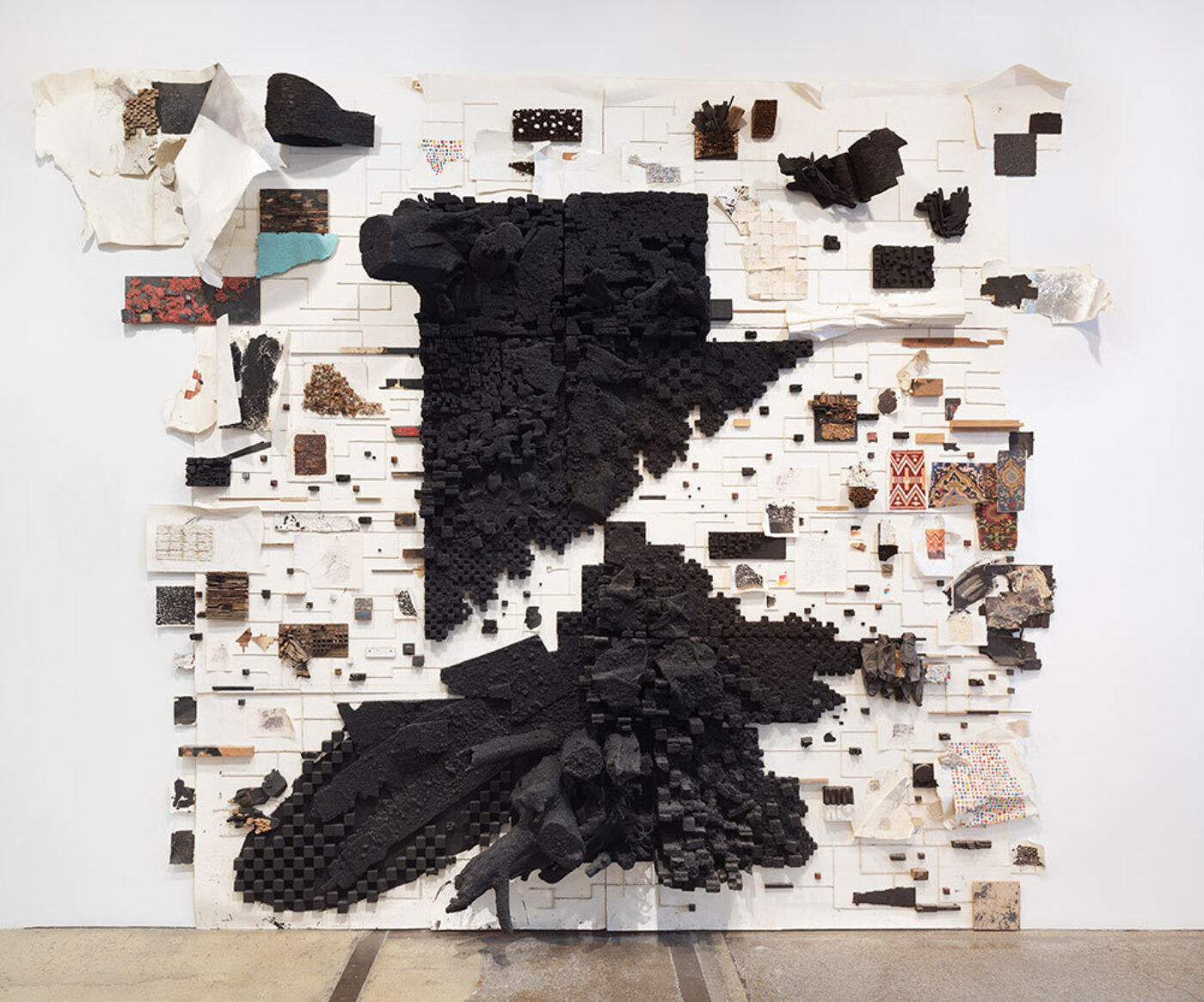 Leonardo Drew is the truth. There are so many different kinds of artists in this world, but when I think of him, his focus, and his interrogation of materials, I'm encouraged by his particular clarity within abstraction. Some people would look at his work and think he's a magician composing his installations and his sculptures, but the magic of his pieces comes from unwavering discipline—his attention to the minutiae. On occasion of his current solo exhibition at Galerie Lelong & Co. in New York City, we speak about his practice and the many facets of his life that have made their way into his art, including his childhood, political identity, filmic inspirations, and a mantra for making: take it all in and give it back.
—Kennedy Yanko
Kennedy Yanko I'm upstate right now in the Catskills writing my graphic novel, and I've got two illustrators with me. We're doing some very deep work; the project is mostly autobiographical, and I'm learning a lot about myself and my work. I've been thinking about you and about that moment when you had to decide between your sculpture work and working for a graphic novel company at that time in the world.
Leonardo Drew Over-the-top facility as a draftsman is what drew DC and Marvel to me. At that time, I was clueless about the fine arts. We moved into the projects of Bridgeport, Connecticut, around 1967 from Tallahassee, Florida. I understood art as "see it, feel it, draw it" to the best of your ability. And as far as I knew, it was—until I ran into Jackson Pollock … and that was it! Not too long after, I saw the Pablo Picasso retrospective at the Museum of Modern Art, and that capped it. At the same time, I was being scouted by Marvel and DC. DC was working on the Superman movie with Christopher Reeve, and they were using this as a bargaining chip, but it was too late. I had been exposed! I decided to go to school, and that was how it all began.
KY You're so true to your materiality and the processing of it. Nothing's fabricated; everything is from sourced materials. You're very disciplined in not only the way that you serve your body but the way you serve your work and the way you use your body around your work.
LD For some of us, it's a spiritual, almost religious, endeavor. We work to navigate around conventions like marriage, children, and the white-picket fence—sacrificed for a greater good. As an artist you're given the license to create new directions. The blessing in this is that it reveals the new or future self. Hopefully, a truer self.
KY Could you talk about getting into your work in the day, including some of the TV shows and movies that you watch?
LD You mean ubiquitous and always on. It goes back to the fact that I lived with five brothers in one room, and I had to make work amongst that energy. I'm aware and can appreciate all things around me. I have a huge movie collection, roughly 3,500 films. Foreign films, anime, old classics, you name it. Great auteurs like Stanley Kubrick, Sergei Eisenstein, Krzysztof Kieślowski. Each has a unique vision and a nuanced understanding of us. How to break down compositions and build new possibilities is what I come away with. 2001: A Space Odyssey is probably one of the best examples of three parts coming together. My methods are similar in that disparate elements come together to create the whole. I had the opportunity back in 1997 to work with Merce Cunningham and found that he used a nearly identical path. I created the art; he worked on the phrasing; and a musician scored the music, all separate from one another. All three elements came together for the first time on opening night. It's fraught with the idea that you could fall flat on your face, but it holds the very juice of creativity.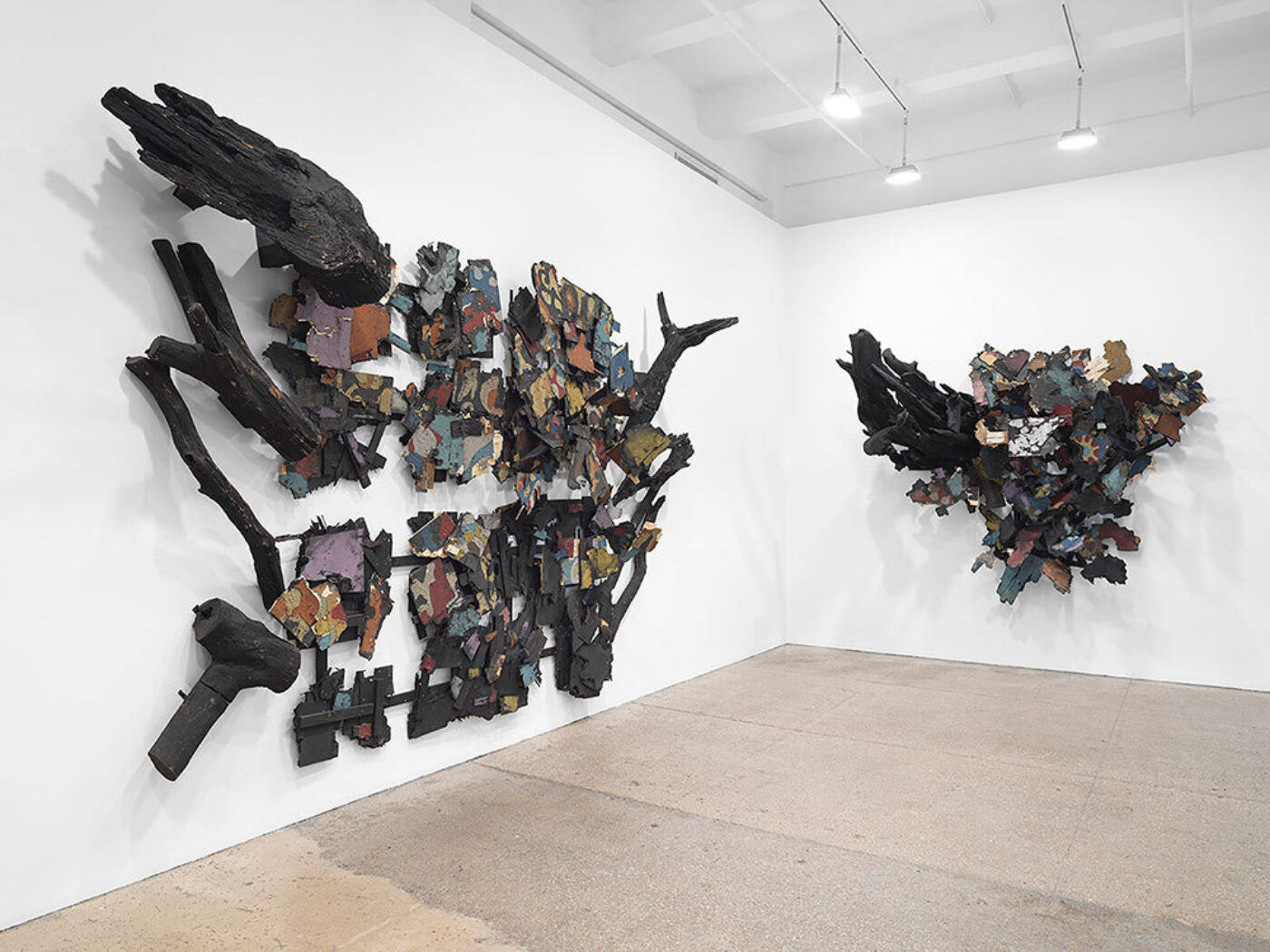 KY It's interesting thinking about you in relation to graphic novels or storytelling and films. And you're working in abstraction. Do you call your work abstractions?
LD I'm an abstractionist. I'm also a walking political figure as a Black man. I am political because of who I am, what I am, and what I look like; and I have the audacity in these times to say that I'm an abstractionist. I think about my associates like Jennie C. Jones, an amazing artist who works with abstractions, and I'm with her.
KY Tell me a little bit about having to fight for formality.
LD The fact that I've been around for so long, they just got the hell out of my way; there is no fight. But there's always the idea about who's on the front lines, and if your work is visually not about it, that can be problematic in times like this. My work could be always categorized as political just by the sheer visuals, but as the artist you need to also back that up by titling the work as such, pushing it face front, and those are all the things that I don't do. I number works for that reason, allowing viewers to be complicit in completing the work and to have their journey within the work. It's a "mirror," and you should be able to find yourself in it.
KY I'm working on conceptualizing my show for the Rubell Museum. I'm looking at why I have the need to take up so much space when my natural state as a person, as a young woman, is to actually be quieter, reserved, observant. What exactly is it that I'm taking up space for? Who am I taking up space for? I'm doing deep internal work and understanding the people in my life who might not have gotten the opportunity to take up space. The making is like the catharsis, right? But then I go in, do the research, and I'm really chewing over everything because I want to define something for myself. It's challenging because so much of my life has been about expression and movement. I'm finding myself at a new place. I'd love to hear about the work that you're doing for your show at Galerie Lelong and how you're looking at it formally and conceptually.
LD I'd love to talk about that, but I want to address what you were saying in terms of the psychological and the spiritual. These things can meet, and they can assist each other without causing a huge dilemma. My way of realizing my journey is not necessarily the way that you pursue yours. As you're asking questions and attempting to arrive at a new level or new iteration of self, all these questions have to be asked. I ask myself these very same questions. I'm not interested in putting those things out there to be analyzed, but I think that all artists have this very same dilemma.
KY Why not? What makes you not want to put it out there?
LD I think that through my own strength of spirit, I can sort out, resolve, and re-create what it means to be who I am and what I am. It's me; it's in me. There is the outward journey, and there is an inward journey. The outward journey is something that all of us are on. We're on it when we get up in the morning. Now, the inward journey is a whole different thing. And that is endless. It is based on the kind of questions you ask and what level of self you are attempting to achieve.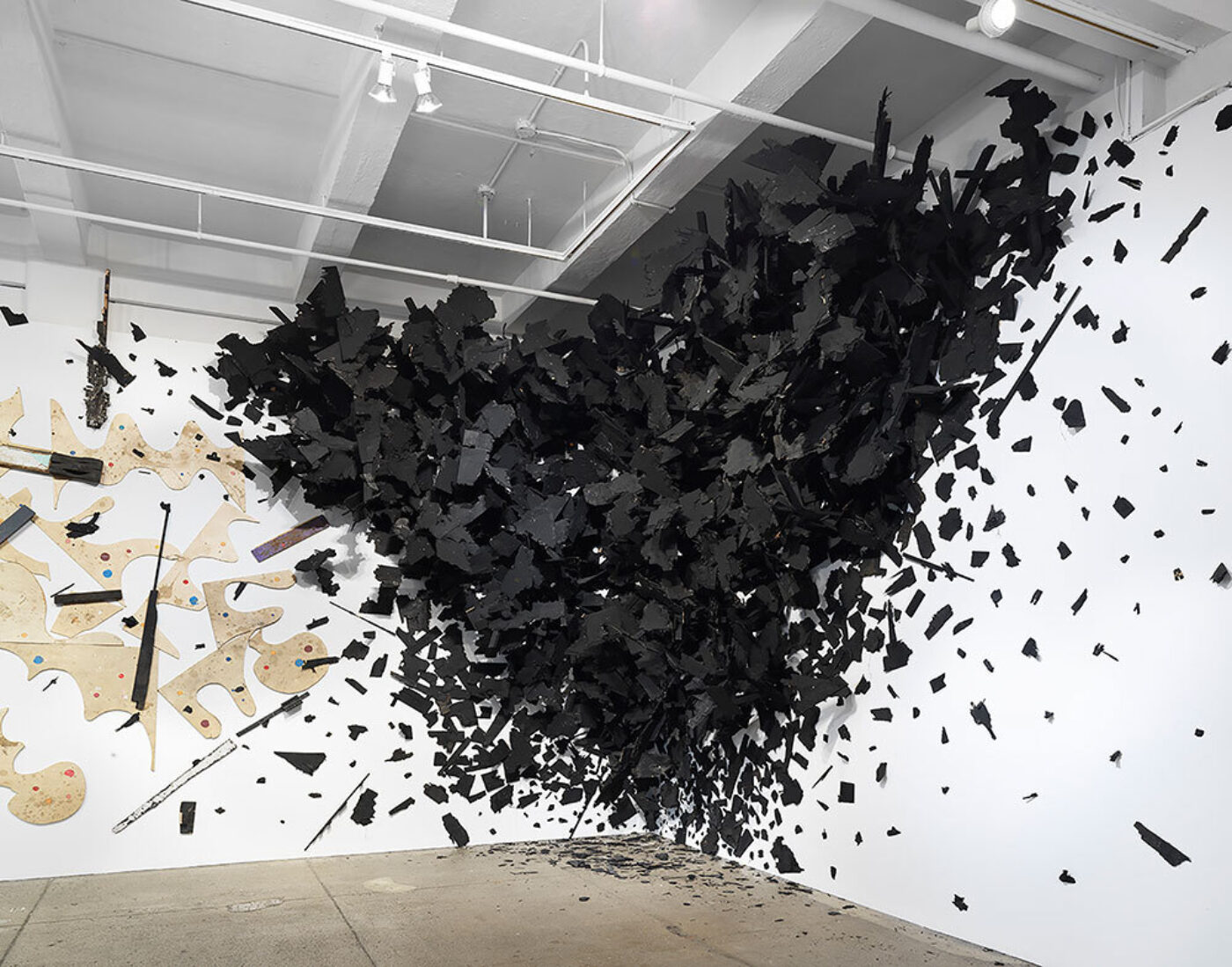 KY I always promised myself I would never be one of those artists that's up on stage having a fucking therapy session. But I'm thinking a lot about my mother in this time and that I don't really know her. I'm thinking a lot about generational trauma, women, and my generation. And I think there's a lot of my generation that wants to dismantle shame. We not only share on Instagram, but we're interrogating our inner feelings in such a public way because we're taking on a responsibility, and we have a desire to eliminate the stronger footholds that make our civilization what it is. And a big part of that is shame. In the context of my experience at this point, I have to ask myself: What does it mean for me to be an artist? It means that I am embarrassed all the time to talk about my work because it is so personal. And it's not fun for me to do this, but I feel like it's an effort to maybe help others feel more comfortable taking that journey. Now, I don't want to necessarily dig into your internal journey, but can you tell me more about your relationship to metaphysics and to spiritualism?
LD It's not a complicated realization of self. I think that we can overcomplicate it or turn it into something that's intellectual banter. But in the end, it's an extremely simplistic way of getting from A to B. I came in as an artist; there was never a time when I wasn't. If someone was challenging me or trying to stop me, they couldn't do it, because I was born an addict. My mother is a force of nature, and she couldn't stop me. Once that has been realized, your journey becomes more apparent. I started exhibiting when I was thirteen, but art was happening before that. That within itself freed me. It got me past conventions, knocked down barriers. My direction was set.
KY I feel like you have such a vast interior world. How much of going out into the world is important to what you're making?
LD My time in China, of course, and then Peru and Machu Picchu, seeing the Nazca Lines; these all are part of an opportunity to add to your language. Art should be allowed to propagate and grow. That just means you put your body literally out there as an antenna, a receiver of information, and that information is going to come. When I visited Gorée Island in Dakar, Senegal, I didn't go in with the idea that I would come back creating dark chambered catacombs; but in the end, years later, I look back at the work, and there it was, these chambers. Number 43 (1994) speaks absolutely about that situation, without me calling on it; it was already in my body. The information was taken in, and now you have to give it back. Our conversation that we're having right now is another material to work into the next iteration. Nothing is missed.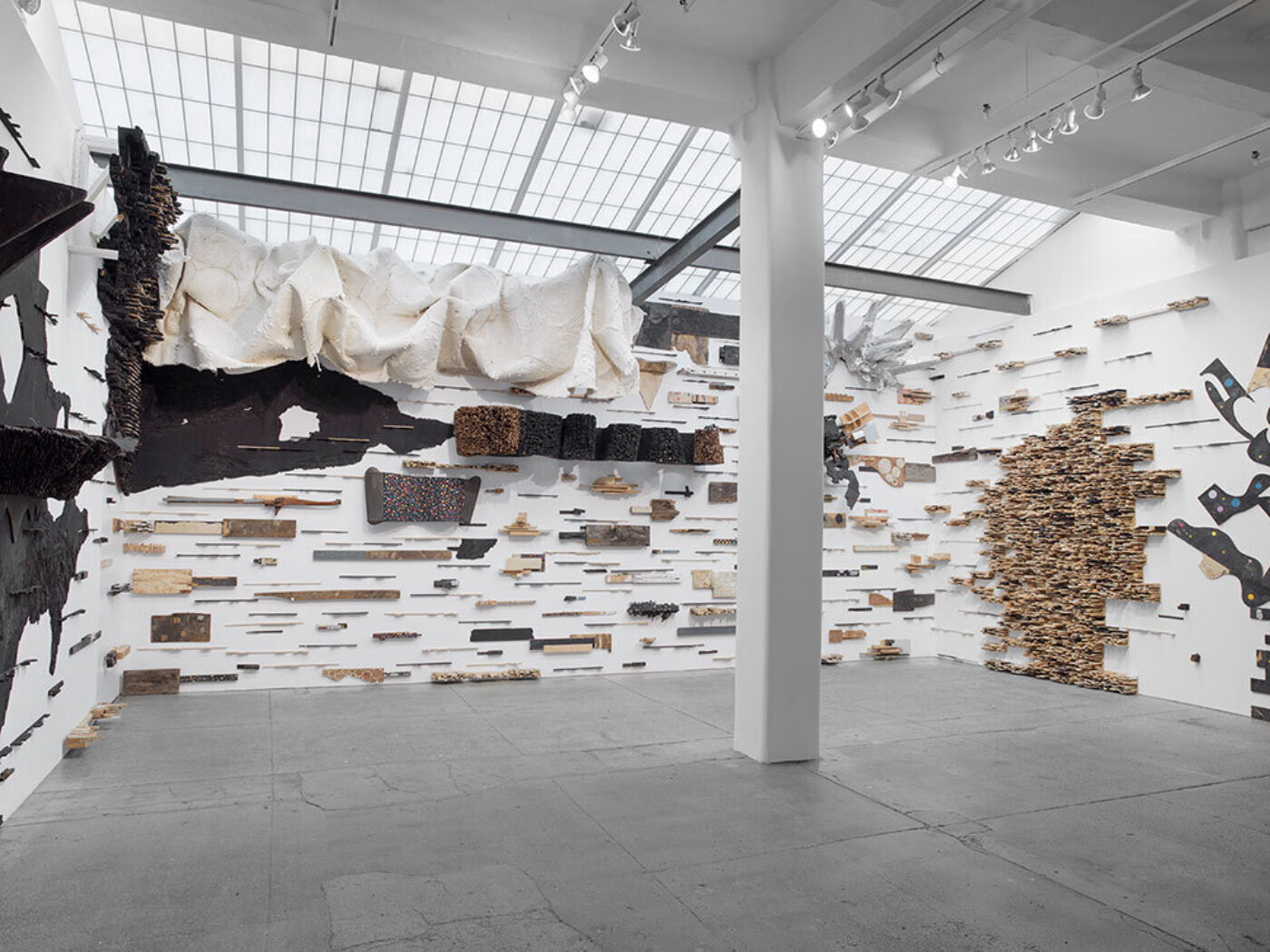 KY It's interesting that you take it in, but then you must give it back.
LD In the end, you have to. If you're a poet, you do it; if you're a musician, you do it; if you create, you do it. It has to come out. Live it and allow the experience to work its way through your body. I don't go through slumps because of this. I'm living it and moving through this life. I am gathering information, and I'm giving it back.
KY That was good. That was something right there. You ready to commercialize your practice? That's a t-shirt. (laughter) Do you want to talk about what you're working on right now?
LD Things coming and going. Bits and pieces that have yet to become. Because of the pandemic, there's been an unbroken wave of time to create. I've also learned the importance of having old work around. If you live long enough, old work has a way of boomeranging back into your life. Hold on to some; buy some back if you can afford to do so. They can open new doors.
Leonardo Drew is currently on view at Galerie Lelong & Co. in New York City until October 23; Leonardo Drew: Two Projects is currently on view at the Wadsworth Atheneum Museum of Art in Hartford, CT, until November 14, 2021, and January 2, 2022.
Kennedy Yanko is a sculptor and installation artist working in found metal and paint skin. Yanko deploys her materials in ways that explore the limitations of optic vision, underlining the opportunities we miss when looking with eyes alone. Her methods reflect a dual abstract expressionist-surrealist approach that centers the seen and unseen factors that affect, contribute to, and moderate human experience. Yanko's institutional exhibitions include the Museum of Contemporary Art Detroit (Parallels and Peripheries, curated by Larry Ossei-Mensah) and the University of South Florida (Life During WarTime, curated by Christian Viveros-Faune). Yanko is the 2021 Rubell Artist-in-Residence.