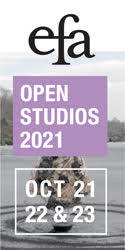 8:30 p.m. 
Allow me to write you. Allow me to write you although I'll probably never get an answer, not even a gesture, nothing. Allow me to dream about your lips, your body, your voice … and your damned eyes full of the world and your name, your name, your goddamn name …
You, an unending fever, some days more intense (like today!), some days more hated, more loved than ever … You, you, you, enemy and accomplice, damned and loved, you, eternal and ephemeral, LOVE/HATE, love like that of scorpions, scorpion, I am your scorpion, let me kill you with my poison, "death by poisoning" your autopsy will read, and I'll quickly eat your cadaver and then, then you will be changed into dirt, into sand, and then, unable to defend yourself, I'll throw myself on top of you and I'll make love to you and you won't be able to tolerate it but you won't be able to pull away from me and your semen will explode into a thousand flowers over the planet and there'll be an earthquake, and you and I will die together, you'll be condemned to be with me in all the galaxies and reincarnations, love, cowardly lover, alone, mine, mine, and only mine, yours, yours, and only yours, you unchaste animal, deceitful, as base as I am, there's no other place for you in this world except for my "clear and deep" belly, for only you and your eyes only: "it is so, so ancient, so much mine, such a never satisfied whim: to swallow your corneas in an eyecup with lemon … devourer of your eyes," I was, I am, I shall always be, curse of my life, the two of us damned for having looked at each other, talked, enjoyed stroking each other's hands, hair, eyes, eyes, your eyes on a tray for me, I swallow them and, in my delicious womb, they jump around like fleas, like goats, like billiard balls, the circumference of your eyes, and the infinite circumference of my insanity, an illness engendered in my being by my contact with you, where does it begin? where does it end? In any case, you in the sunlight, darkness, moon-light, like the first time with the party and the code word "jaguar." Yes! A jaguar in the night, a sensuous panther appearing among the plants in the garden and my budding breasts, my nipples brushing up against your memory, aha! and what about the fallen stars and the clandestine trips and the Pushkin stories and my mouth like a tomb where your damned name will always remain interred? The worms of my love/hate that will slowly eat you, that will taste you in each mouthful and that will die of pleasure and you who will not be able to avoid it, who will like it, who will like it, you are going to die inside me, in my skin of a lizard, in my skin of a witch, of a black cat, and then, then! so exhausted by the perpetually useless effort to forget each other, without any possibility then, our names shouted out simultaneously, invincible, you and I, you and I, so alien and so much ours, you and I forever in the darkness, forever…
10 p.m.
7, 9, 12, 5, 10 at night, the hours, the minutes that stretch out, routinely, in these days that are heavier than time or sadness, those disagreeable days, without any apparent end, colorless and gray despite the fact that it's the middle of January, "fine weather, sunny days," say the ignorant people who don't understand, the same people who say there's no need to cry but rather a need "to search for a solution to the problem," that sadness is wrong and that "we must have courage"…
Well, of course, they don't understand, they don't know, they don't see past their poorly said words, poorly placed, poorly thought out words, because besides my pallid and sickly face, besides the circles under my eyes, besides this long hair that goes uncombed because I don't want to comb it, I don't want to wash, I don't want to change my clothes, to go out on weekends and never to go out of this office, besides my almost never talking with anyone because it isn't worth the trouble, besides my unending silence and depression and my fatalism … besides and underneath and beyond all of this, are these feelings that I no longer understand, this permanent agitation, this name of yours that has already become an unending obsession, a torment, a lament; you are changed into the very wound that provokes the most love and hatred in me, you and your eyes, full of the world.
Translated from the Spanish by Gregory Kolovakos.
Gregory Kolovakos has been translating Latin American writers for the past ten years. He is Director of the Literature Program at the NYS Council on the Arts.
Jacinta Escudos. Born 1961. Salvadoran poet and writer of fiction. She has written one novel, Notes for a Love Story that Never Was from which this is excerpted.
Note: BOMB, Spring/Summer '84, #9 featured the work of a number of Salvadoran poets selected by INALSE (Institute of the Arts and Letters of El Salvador in Exile). This spring the selection of Salvadoran works has been made by the newly formed Cultural Front of El Salvador. Both representations are major efforts by the intellectual community of El Salvador: the tasks of editing, translating, and transporting work made that much more difficult by the existing state of war. The Cultural Front by making this effort affirms its commitment to rescue and preserve our artistic heritage. Further work is planned including the publication of an anthology entitled Homage to El Salvador. This edition will feature new works by both El Salvadorans and North American poets. Galway Kinnell, Adrienne Rich, Allen Ginsberg, C. K. Williams, Carolyn Forche, and Alice Walker are among the contributors.
Daniel Flores y Ascencio for the Cultural Front of El Salvador in the USA.
Originally published in
Cindy Sherman, Dario Fo, Bruce Weber, Lisa Fonssagrives-Penn, and Raymond Voinquel.