Nathalie Ours-Choussat is the Editor in Chief of A Magazine curated by…, which biannually champions the unique voice of a fashion designer.

Discover MFA Programs in Art and Writing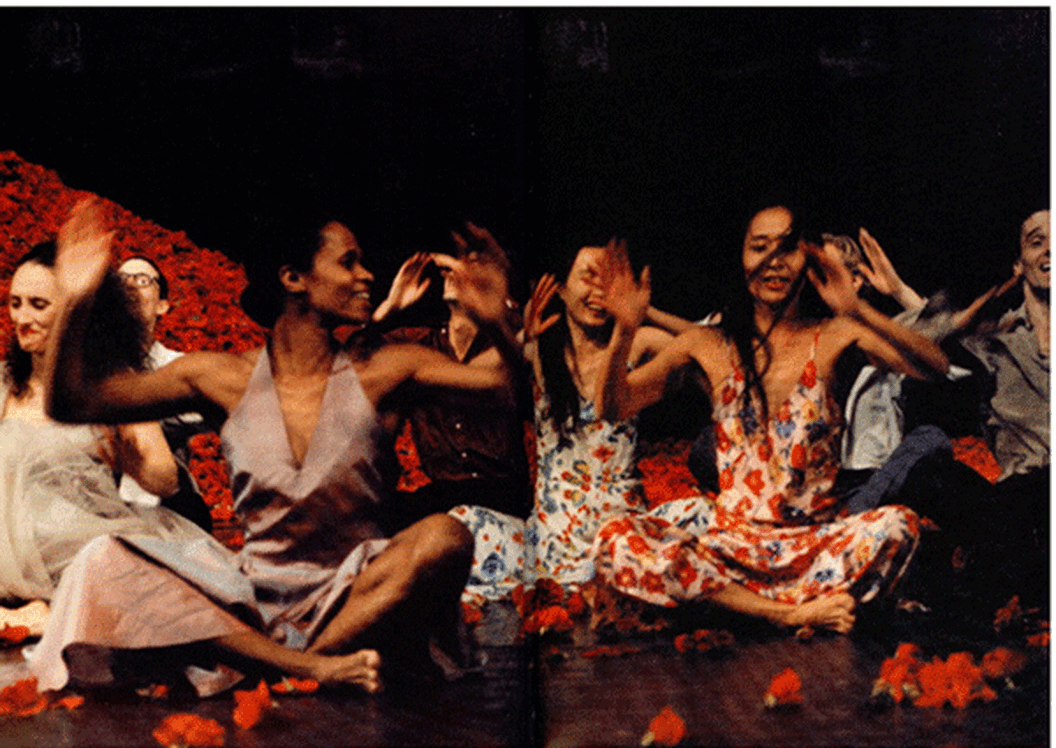 Nathalie Ours-Choussat is the editor-in-chief of A Magazine Curated by …, which biannually champions the unique voice of a fashion designer. In our conversation, her voice resonated with such passion and a deep commitment to provide a platform to break down barriers of false perceptions and open eyes to the inspiration behind masterful collections.
In keeping with the direction of A Magazine, I asked Nathalie to curate images to accompany our conversation.
David Goodman So where are you going on vacation?
Nathalie Ours Choussat Well, I'm actually, already–I left last night. I'm in the South of France, near Bordeaux–beautiful sky–can't complain. Are you in New York?
DG Yeah, I'm actually downtown in my studio. I'm happy that I have a chance to speak with you about A Magazine. I really respond to it–it seems like 90 percent of the content is visually based.
NOC True, most of it–absolutely.
DG As a visually-oriented person, I feel satiated by that type of information and communication. Moving forward into your tenth issue, what are the guidelines that you present to the "curators" or designers? I'm curious also how you choose the designer for each issue …
NOC Well, the only guideline I tell the designer is, like, Look, this is A Magazine, you are the creator of issue, and you are absolutely free to do what you want, as long as it fills the 200 pages and follows some budgetary limits. But honestly, it basically asks a fashion designer, who's used to doing a fashion show and works in three dimensions to suddenly express themselves in a different format. For some of them it feels the same as working on their collection—like collecting things and putting them together. For others it's as if they put themselves in a more formal position as an editor. That's why I was really in love with the A Magazine project even before I started working with it, because I thought that this was a perfect opportunity to understand and get more knowledge about a designer. When I started in fashion in the '80s, magazines would have special editorial sections about the designers–about newcomers–and this has kind of disappeared. So suddenly, the designers are completely free to express themselves, to show what art inspires them, what they are looking for, what they are drawn to at a specific moment. Because as a designer, of course, what they are interested in evolves–what it is today will probably be different tomorrow. So, really, the guideline is carte blanche.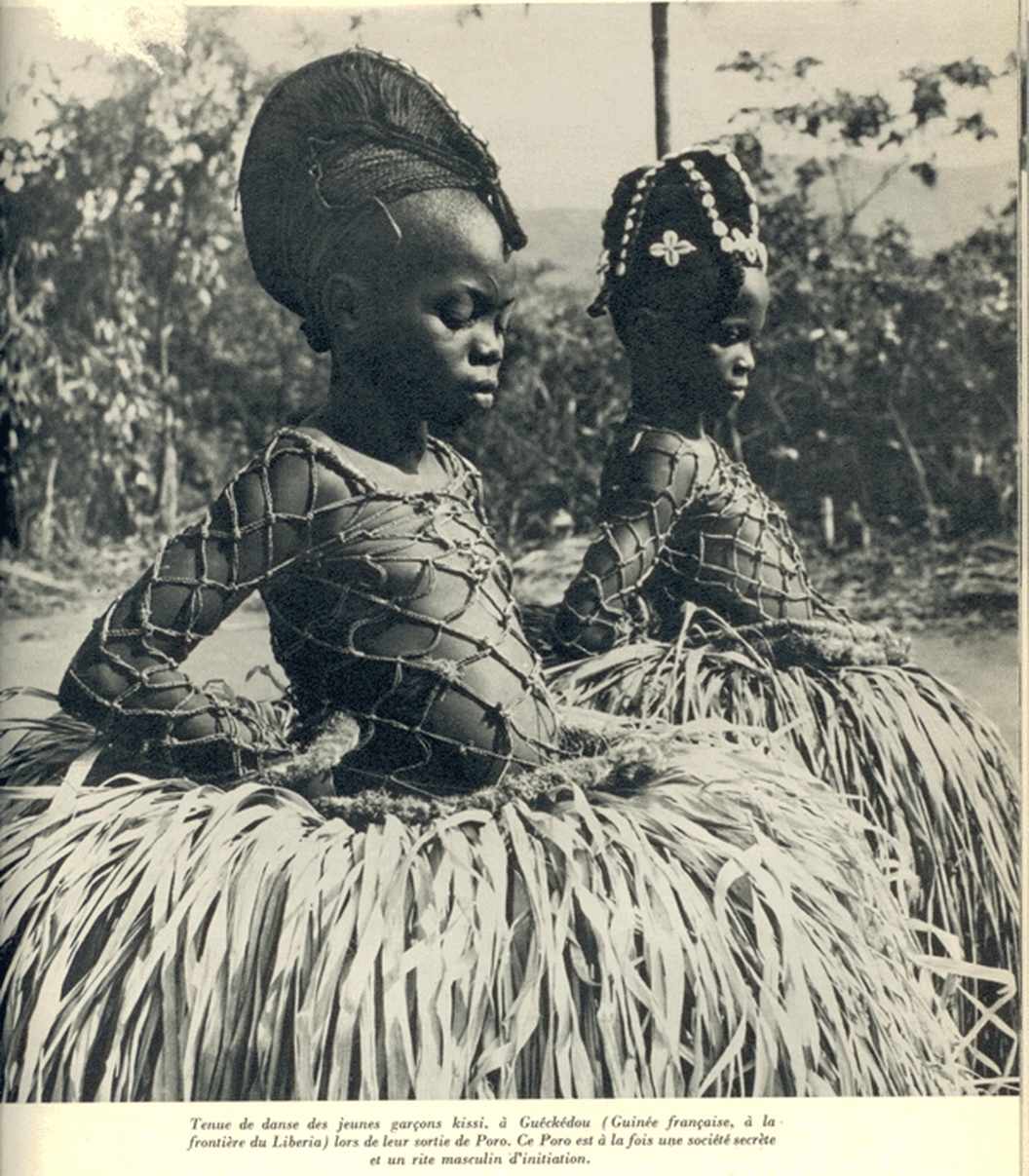 DG What is the role of a magazine in the arts industry? There's that constant disagreement between the fashion and art worlds–the is a designer an artist question.
NOC Yes, Yes. Well, this is an issue that has been discussed, and people disagree about. I think that some designers are artists in their approach to designing. I also think, because of my background, that some are fashion designers, but they could have been artists also. It's the way they approach fashion—they put it on another level. It's just thoughts–the clothing is similar to questioning, which for me is what art is about–questioning what is going on in society. I believe that there are some designers worthy of being an artist. Maybe it was because I had been working with Yohji Yamamoto, and he's one of them for sure.
DG He's amazing. The film by Wim Wenders (Notebook on Cities and Clothes, 1989) is incredible.
NOC Yes, of course. I was in Japan when Wenders was in Tokyo doing that film. So I've been really involved in that whole process. Yes, that is a great film.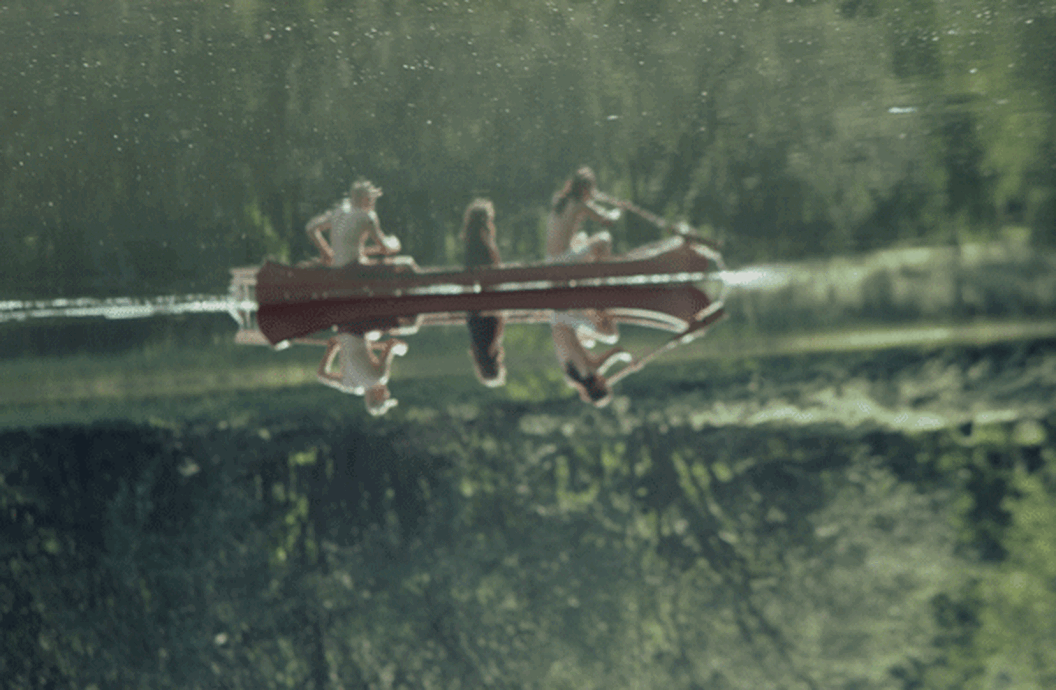 DG And I agree with you when you say that some designers are artists and the more I learn about fashion–a lot from my girlfriend who works with Giorgio Armani on the conceptual and visual representation of the brand in the U.S.– I realize the specificity of a designer's aesthetic.
NOC I also feel that the art world has been very influenced by fashion. The big difference between the two is that fashion, whether you consider it to be an art or not, at the end of the day it's about a piece that sells in a shop. Now, it's true that with all the art fairs going on and artists producing so much, it feels like these two disciplines get really close to each other. It's like when you see an artist like Murakami and he's producing as many pieces as a fashion designer. That's not a judgment–it's just the point that some artists are producing at the same rate as a fashion designer. The line between the two is becoming blurred.
DG I never thought about it in that way, but it makes perfect sense. Art fairs are diving into a seasonal pattern similar to fashion.
NOC Yes!
DG That's so apparent. It's interesting because work becomes about an overarching theme. Art is about connecting people through a visual language and fashion connects people through a language of identity and character–that's why if a person can carry a fashion design, they are basically wearing art.
How did you get involved in publishing, and what were you doing before A Magazine?
NOC Okay, well, I used to work for Yohji Yamamoto–I was working with him for something like 18 years, starting in Japan. And in, I think it was 2002, or around that time, I saw A, B, C, D Magazine –At the time the name of the magazine changed at every issue so number 1 was A, number 2 was B etc. The first issue that was in my hands was curated by Hussein Chalayan. I completely fell in love with the magazine because I thought it was a brilliant idea to give the opportunity to designers to completely express themselves. So I decided to meet, at the time, the chief editor. And a year later, we had a project with Yohji Yamamoto in Florence, and instead of doing a catalogue, I thought, well, why not do an A Magazine. That's when we decided to do the Yohji Yamamoto A Magazine. Then I resigned from Yohji Yamamoto a year later, and a few months later the editor-in-chief of A Magazine left, and I had built this great relationship with the publisher, who called me and asked it I would take on the project. For me it was an amazing gift. You really get close to the designer with A Magazine. I can really build a relationship with them. Fashion design is something that I really care about, and I have a huge respect for designers. They are doing the most creative work in the world. Every six months they have to present themselves and creations exposing their nakedness before a difficult and tough professional world. They do it again and again—I think it's quite crazy.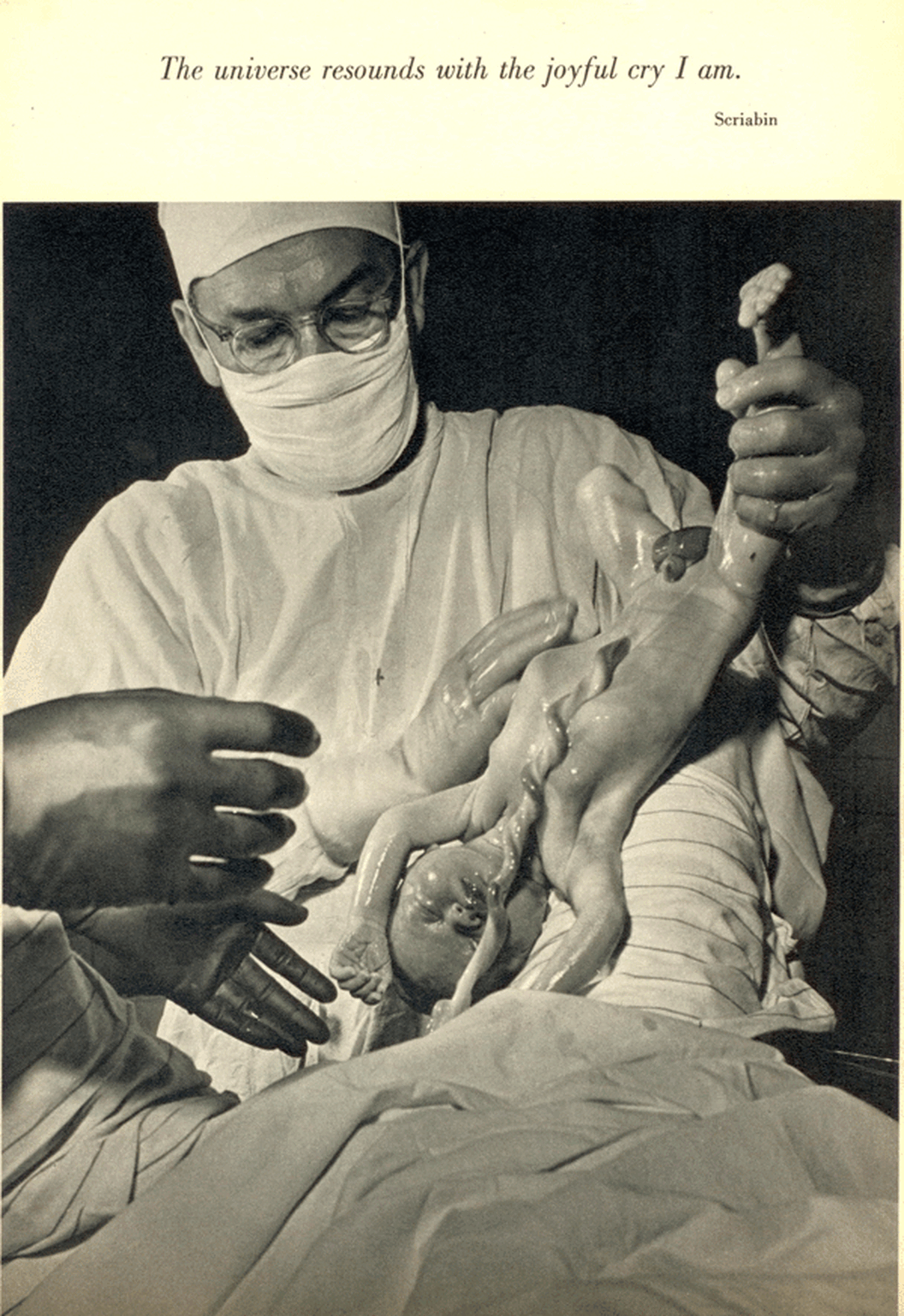 So it all happened, how should I say, organically? I approached them, we did a magazine together, and then one day they said why don't you just take care of it? My first issue was with Jun Takahashi from UnderCover. He is based Japan and I'm in Paris, so there were limited possibilities to get together. It was only when all the content was produced that we met and worked with the art director for 48 hours straight to finalize the magazine. When I worked with Martine Sitbon or Riccardo Tisci, we were able to meet about every two weeks since they are based in Paris. I really was able to get into their world and understand more about their personal vision—this to me is very fulfilling. This is why I do this magazine, because I get a lot of pleasure and inspiration from the designers we choose.
DG So how was it working with Lazaro (Hernandez) and Jack (McCollough of Proenza Schouler)?
NOC It was great. They really represent their own generation. It's very much like when I look at their fashion, I have the feeling like, Oh, I want to look like that! It's like, this is now. Jack and Lazaro approached the magazine more like a book rather than a collection. They had very precise ideas, and they knew exactly what they wanted in the issue—which artists, friends, and for the issue to embody their sense of pride of the American spirit. It was so different from, let's say, Riccardo Tisci's, where it was a purely visual representation of different kinds of inspiration. Jack and Lazaro wanted text, interviews, and they commissioned several artists to photograph especially for the magazine. This is a tremendous amount of work for the designer(s) because it's so connected to who they are and who they surround themselves with, people who I may not necessarily know—so it's their project, completely.
DG It serves as a sketch pad for their new collection.
NOC Yes, yes! And the reader gets a great view inside the mindset of Proenza Schouler with the interview by Ingrid Sischy–who I feel is a great interviewer. She really gets deep inside. There aren't as many editorial constraints, so they could talk for hours, and everything made it into the issue. I like this idea of no limits. It's fresh within the industry now, where most things are framed and heavily edited. For me, to read the conversation with Bruce Weber was great. Like most people, I've known his images forever, but I never had the feeling that he was so human and so giving. For me, to read this interview I felt like I had met with Bruce Weber, and this was a fantastic gift.
DG That human aspect is so critical. Artists and designers are placed on a different platform in society, and with good reason. Creativity is difficult to understand, and it creates a perceived distance from society. By connecting to the artist's mindset, you realize that they put their pants on the same way.
NOC Exactly.
DG It breaks down the boundaries. So, what are you excited about, which designers and artists, for the upcoming season, and how do you go about selecting the next curator for A Magazine?
NOC Um…It's always rather difficult because there are some designers I have approached in the past and some that I have lately, but they are so busy. It's not like they don't want to take on the project, it's that they don't have the time to do it. So, sometimes it's a bit frustrating because there are some designers that I think would do an amazing issue, but it's just not possible. So, that makes it tricky, you know? You have to find the right timing to ask the right person. In the past I've approached Nicolas Ghesquière from Balenciaga, Azzedine Alaïa, Raf Simons because I think that they are all amazing talents. They don't have the time because if they are going to do it, then they will do it as a collection. For the next issue, I can't really say–there are several possibilities.
I've had a couple of people who have approached me, so we'll have to make a decision soon. What makes it complicated is that the publisher solely owns this publication, so we have a very limited budget, and we also need the support from the designer and their connections to bring advertising in the magazine, because without it we can't really do it. There are many factors that make it complicated, but at the end of each issue we're always rewarded.
DG Do the designers collaborate with the advertisers?
NOC Well, actually in the last issue with Proenza Schouler, they did the advertising for Swarovski, which I think is great. Advertisers don't want interpretation. You would think that because you approached such great designers that they would be quite open, but then you realize that they want to contribute with their own visual. There aren't so many companies that are open.
DG From the marketing standpoint, they are directing their visuals to a mass market. How would a designer negotiate between their own aesthetic and communicating to a person like you, who has an in-depth knowledge and appreciation for fashion as an art, and communicating with the majority of the population who sees fashion as function? How do you think the information from A Magazine can facilitate that conversation so that fashion can have a larger appeal and understanding?
NOC Honestly, I think that A Magazine is a small publication, and we know that our audience is more involved in the fashion and art industry—more involved in creativity related to fashion. And I think that there's no necessity to talk to too many people since there are already plenty of magazines that pretend to talk to a large audience.
For me, I believe in creativity, I believe in design in general. My specific interest is fashion, and to give the opportunity to the designers to express themselves freely like they do in their fashion shows—this is the main point. It's true that now that we have the online version of the magazine and the blog, it definitely enlarges the audience and this is great because it's the way the world is going now. You have to do so many compromises in life, that for me, this magazine shouldn't be any compromise. If people come to the magazine, great–If they enjoy it, great; and if they don't, fine. This is a project to show the beauty of creation. Maybe it's a bit crazy, but a bit of craziness in life is good. (laughter)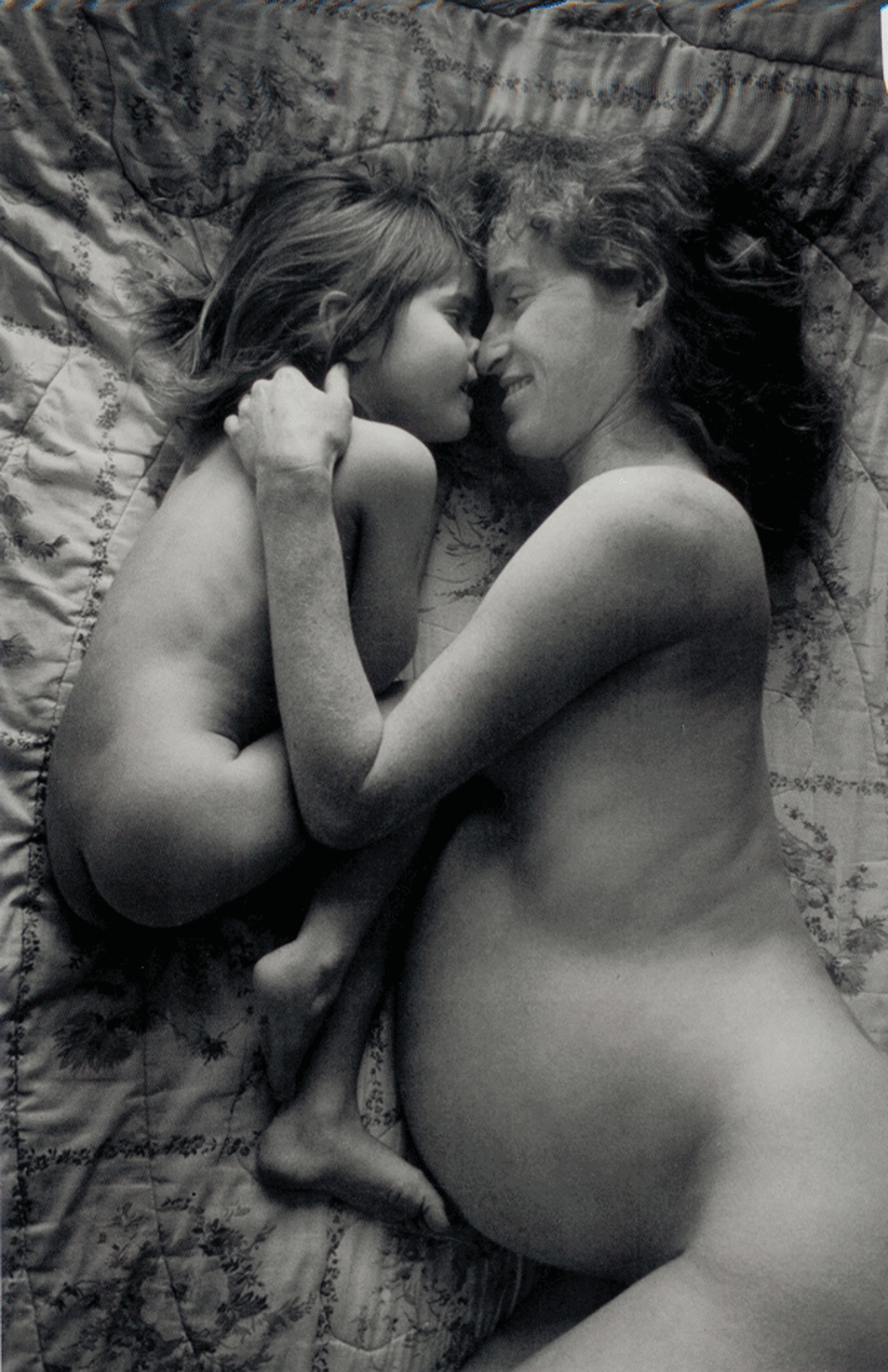 BOMB On The Inside is conversation series created by David Goodman that engages artists, curators, gallerists, and visionaries to reveal the dynamism and power of creative thought. This piece was edited with the help of Richard J. Goldstein.