Nomura's Masks: Forrest Gander and Kyoko Yoshida by Elizabeth Clark Wessel
Elizabeth Clark Wessel chats with Forrest Gander and Kyoko Yoshida, the translators of Kiawo Nomura's book of poetry Spectacle & Pigsty.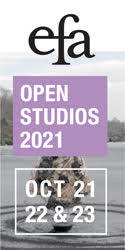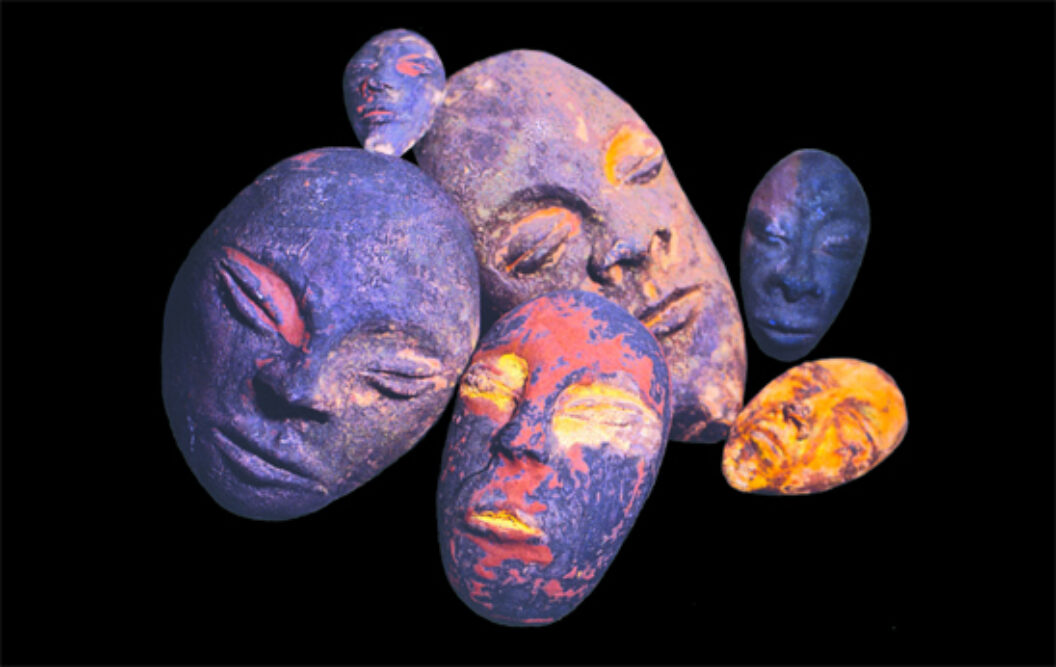 This spring Omnidawn is publishing Spectacle & Pigsty, a full-length collection of poetry by Kiwao Nomura, one Japan's most prominent contemporary poets. The wild, associative poems of Kiwao Nomura upend any narrow expectations we might have of Japanese poetry. They wallow in the grotesque mysteries of the self (what Nomura calls the "pigsty I"), and are deeply informed by both continental philosophy and Japanese literary history ("circling the vacancy called vacancy,/or as if/vacancy while staying vacancy transcends vacancy"). They also have a driving, performative energy that has helped them to transcend language barriers when Nomura performs abroad.
Nomura has been lucky in his translators. Forrest Gander and Kyoko Yoshida have brought his poems into English with intense musicality and deft shifts in tone and register. Recently, I corresponded with the two of them to find out more about this fascinating collection by a poet who obviously deserves to be better known.
Elizabeth Clark Wessel How did you first discover Kiwao Nomura's work? What drew the two of you to this project? Did you know from the beginning that your collaboration would result in a full-length book?
Forrest Gander While Kyoko was a visiting scholar at Brown University, we had many conversations about contemporary literature. I told her of my interest in the poetry/post-poetry of Gozo Yoshimasu, whom I had been able to bring to Brown University to perform two years earlier. Kyoko thought that if I was a fan of Gozo's work, I would probably like Kiwao Nomura, a poet whose work I had never encountered. So it was Kyoko's knowledge and generous resourcefulness that turned me onto Kiwao's work, which of course she had to begin to translate in order to show me. A year into our co-translating, she passed along to me some translations of Kiwao Nomura that Michael Palmer had made, with an unacknowledged co-translator I presume, in a small chapbook.
Kyoko Yoshida To be honest, I am not well read in contemporary Japanese poetry, my academic background being contemporary fiction in English and fiction writing. I became familiar with Kiwao Nomura's poetry and his person first as a collaborator in his performance when I was a fellow at the International Writing Program at University of Iowa in 2005. Kiwao was the Japanese poet that year. He asked me to read his poems in English translation at the performance. In the process of preparation, I had an opportunity to study his poems in translation very closely. I was pleasantly surprised to see that such experimental art in language could reflect its spirit in another tongue. I also learned some things translators should avoid. My role in the performance was to reflect the original's spirit (and semantics to some extent), and Kiwao has a very peculiar way of reading every one of his poems. I had to read his poems both in Japanese and English over and over to practice. Kiwao was kind enough to answer my questions. To come to think about this process now, it was a very special and in a way ideal way of getting acquainted with someone's poetry. It wasn't through text but through body. This prepared me for our collaborative translation.
After Iowa, I visited Brown. Forrest was the director of the program at the time, and he invited me to sit in his translation seminar during my brief visit to Providence before the visiting scholarship. The idea of teaching a bunch of students who work in languages you even don't know how to say hello in had been very strange to me, but once in the class, I could see that students shared a set of goals and problems no matter how different their materials were, and they had a very engaged discussion on specific problems of translation. Forrest impressed me very much with his theoretical approach and with the technical advice he offered to his students during the session. Once I was settled in Providence, we became friends, and his interest in Japanese contemporary experimental poetry and my recent encounter with Kiwao's work in Iowa was a part of our ongoing conversation. Forrest suggested we translate a few poems together as an experiment. Several poems into our experiment, Kiwao put together a chapbook of his poems in English translation (with several translators involved, the main ones being Michael Palmer and Koichiro Yamauchi as co-translators, and Angus Turvill), and I think that's when we started to see our project's possibility as a book project.
ECW I was curious while reading Spectacle & Pigsty—which felt very deliberately ordered—if this was the translation of one collection of poetry or if the order and selections were your own.
FG We wanted to represent the range of Kiwao's writing and so made selections from a number of his many books. We talked about the kinds of poems we had to choose from, including long sequences, and the kinds of problems that particular poems represented in terms of our abilities to translate them. Throughout the years of our work together, it was Kyoko's familiarity with the originals and her intuitions that most determinatively guided our translation choices. The clarity of the themes—which we tried to emphasize in ordering the poems for our book—was something that delighted us as the translations accumulated. In the end, it did (does) seem like a coherent sequencing.
KY The way Forrest puts it sounds very flattering to me, but in another word, it was quite random. At first, since I didn't have his books at hand in Providence, I picked whatever was available online or from Kiwao himself. First I picked the ones I liked, and later I tried to pick different types of poems. Later, I relied on the Kiwao Nomura Anthology of the Gendai Shi Bunko Anthology Series from Shicho-sha. I also picked poems from his more recent books. The anthology helped me to choose his major pieces. From recent books, I picked pieces to balance out our choices. Toward the end of the book translation process, I asked Kiwao if he wanted us to translate any specific poems we missed. He gave us several titles, and we translated a few of those too. Contemporary poetry books by individual authors are very hard to get in Japan. Even today I don't have all his books! Kiwao is such a prolific writer; he publishes at least two books a year. While we were translating, I think he published two or three new books of poetry! There was absolutely no way of catching up.
When we had enough poems, I relied on Forrest's aesthetics as a poet to arrange them in order. In another word, this is quite random, too, from the original's perspective. Kiwao once said at a reading in New York or San Francisco that the order is very random when compared with his writing history, but he also admits that the book has a peculiar coherence of its own. So the order of the book is definitely a creative part of this anthology. I'd be curious to hear how Forrest managed it.
ECW These poems are both musically rich and tonally complex. (Here is one of many examples: "never shit me out again Mother/ it's pigsty I/ this crawling body this wad of nothing but heat.") How did you manage to make that happen in a translation?
FG As Elpenor says in Pound's Cantos, "Ill fate and abundant wine." Well, no. We worked on it, often going through a dozen drafts. Because Kyoko sent me recordings of her reading the poems in Japanese, I had a sense of the music of the language in its original. And because Kyoko was so articulately attentive to the tonal register of Kiwao's peculiar and very particular diction, we were able to keep refining the English.
KY I'm no poet, but the last thing I want any translation of contemporary experimental work to be is scholarly and rigid. I knew from the onset that it was not my role to be poetic, but I had to provide Forrest with every possible piece of material for him to capture of the pulse of the original and push forward to be playful. Since I came to know Kiwao's poetry through the performative reading, I definitely wanted Forrest to listen to the sound. So the first thing I would do with every poem was to transcribe the Japanese original in Roman alphabet and to record the poem. In the process, I often noticed the things I wouldn't have otherwise. It made me a very close reader.
ECW At the heart of Spectacle & Pigsty is the long poem "On the Way to the Site of Doppo's Lodge." You mention in your introduction that the poem takes place in what might be called "Situationist Drift," and in fact the poem is concerned with "situating" and "sites" on many levels. The poem weaves a dense web of associations, which have an absence at their center (the absence of Doppo's Lodge), and what takes place feels both universal and unique to a certain literary context. Could you perhaps explain a little more fully about the particular literary and cultural sites (i.e. Japanese Romanticism, the talismanic terms) that Nomura is pointing to?
KY It is clear that Kiwao Nomura gets much of his inspiration through travels both small and large. "Doppo's Lodge" is exemplary of his work in that regard not to mention the intense energy it maintains throughout. Kunikida Doppo (1871-1908) was a fiction writer and a magazine editor of the early period of the modern Japanese literature, and is now considered as one of the founding fathers of Japanese Romanticism & Naturalism. I am not sure if Kiwao had a specific literary interest in Doppo's work per se because it is hard to see any influence in Kiwao's writing. One immediate interest of the poem, however, is that it takes place in Shibuya, the center of the Japanese consumer culture for the young. The meshed intersection with giant TV screens overlooking the crisscrossing pedestrians—I suppose this is the epitomic image of ultraurban Tokyo, and that is the Shibuya intersection. Doppo's residence was situated in the very middle of Shibuya. It was a village and quite bucolic in his time. Wandering around in Shibuya while thinking about the origin of modern Japanese literature is a time trip of its own. Victor Segalen is one of many references in "Doppo's Lodge." He recreated his own version of the exotic imperial Peking. Through Kiwao's travel through Shibuya, both the contemporary megalopolis and Doppo's Lodge now lost in the past become imaginary (Dis)Orientalist landscapes. So "Doppo's Lodge" is about the state of Japanese contemporary poetry as much as the origin of modern Japanese literature. There is another poem that we did not translate but included in the aforementioned chapbook that compares Doppo's literary legacy to an egg and a rugby ball. The poem is a parody of the play-by-play in a rugby broadcast, the ball being an egg, and the players being all the literary luminaries who are Doppo's friends and followers.
ECW Kiwao Nomura is clearly working within the framework of experimental writing. How do you see it relating to the experimental writing traditions in the US? And do you have any thoughts on how Nomura's work could be of particular interest to writers here?
FG How does Nomura's innovative writing relate to American innovative traditions? It's a rich question. It's easy to make some quick connections, to say that Nomura inseminates the improvisational dailiness of the new New York School poets with the theoretical/linguistic explorations of post Language School writers. That his gene pool includes some of the bit-chomping Surrealist DNA that characterizes many of the writers published by Wave, the sthenic, convulsive energy of a poet like James Tate or Gracie Leavitt, and the formal adventurousness of Liz Waldner or Rodrigo Toscano. But what his work provides of particular interest to North American writers is exactly its difference from all of that. Nothing in American poetry sounds like Nomura. And that's what every poet is listening for: an otherness so remarkable and compelling that it challenges all the assumptions about what a poem can do.
KY Perhaps, Kiwao and US poets are connected through French poetry too. Arts in Japan and America both reflect European arts, probably in different ways. Perhaps something to do with processing foreignness in one's own writing whatever the writer's nationality is. I strongly agree with you that people react to Nomura's otherness, especially how different his poetry sounds. It's fascinating and encouraging to hear that people outside Japan say that the English translation of Kiwao's poetry does not sound like some other poets who write in English.
ECW Will you be doing more translations of Nomura in the future? Or do you know of other projects that are underway?
FG Right now, Kyoko has promised herself to her own work, which includes a novel about the visit, in the '30s, of the Negro baseball league to Japan. I'm editing a selected poems by Gozo Yoshimasu, whose shamanistic work has influenced Nomura. But the translations are all by others, a really remarkable set of others: Sawako Nakayasu, Hiroaki Sato, Jordan Smith, Richard Arno, Jeffrey Angles, and Auston Stewart. But Kyoko and I are friends on, as Hart Crane says, companion ways, and that means anything can happen.
KY My immediate projects include a few essays on Kurt Vonnegut and a paper on David Foster Wallace, both in Japanese. A comprehensive Kurt Vonnegut reader will be published in Japan soon, and I'm one of the contributors. As Forrest puts pressure on me, yes, I am going back to writing my own work this year—I want to complete a bestiary I've been working on, tentatively titled "Disappointing Animals," and work on a novel on baseball. I love collaborative work, and I'm always open for new projects with others, especially with a wonderful friend like Forrest, but I have to finish my homework before playing outside with friends!
Elizabeth Clark Wessel's poems and translations have appeared or are forthcoming in DIAGRAM, A Public Space, Guernica, Lana Turner Journal, and The Laurel Review, among others. Her chapbook, Whither Weather, was chosen for the Midwest Chapbook Series. She lives in Brooklyn and is an editor at Argos Books & Circumference, a journal of poetry in translation.