Night's Light: Peter Von Bagh by Colin Beckett
Director Peter Von Bagh on his film Sodankylä Forever, a documentary portrait of the Midnight Sun Film Festival, in remote Finland, an annual pilgrimage for cinephiles.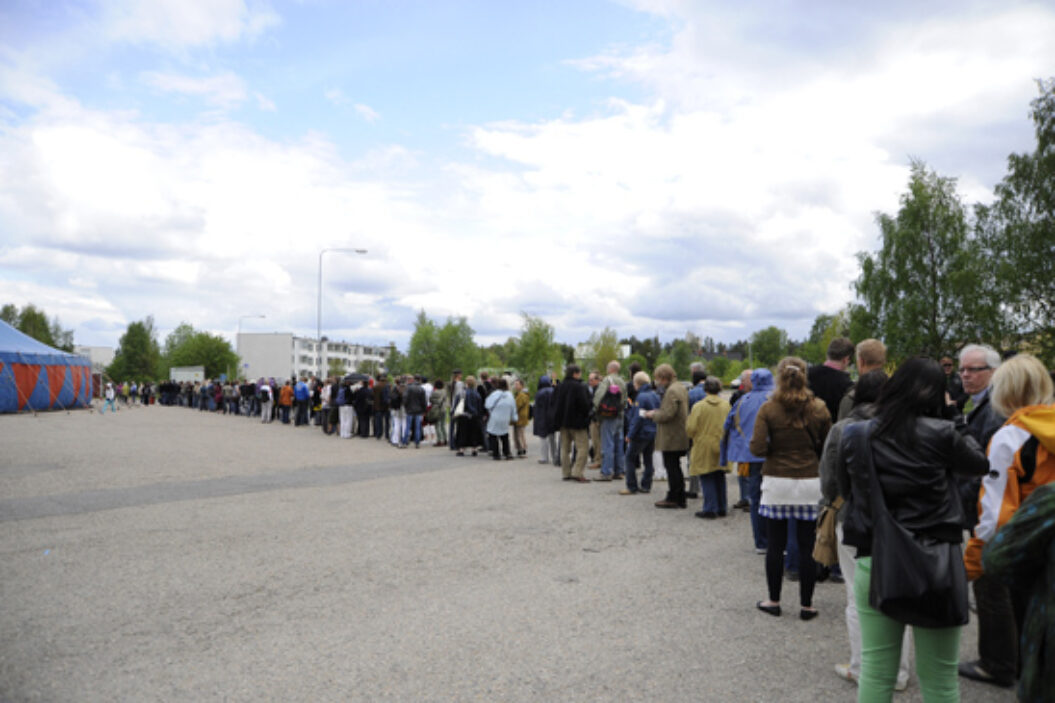 "We are living in crepuscular times" declares Spanish filmmaker Victor Erice in Sodankylä Forever (2010), a four-part tour through the history of cinema by way of the Midnight Sun Film Festival. The film is directed by Peter Von Bagh, who founded the festival in 1986 with Aki Kaurismäki. Erice's comment is ironic, given his surroundings: there is no twilight at the Midnight Sun festival, which occurs for five days and nights every summer in the Lapland town Sodankylä during the Arctic Circle phenomena that gives it its name.
It is cinema's twilight to which he is referring. Many of the legendary filmmakers who appear alongside him in Sodankylä Forever—captured from footage shot over 25 years of the morning retrospectives and master classes that are the festival's staple–join him in lamenting the passing of the medium's cultural, and perhaps artistic, heyday. Von Bagh, who is also a prolific film historian, echoes these sentiments in his often aphoristic narration. Like all good eulogies, the film is packed with rich personal reminiscences and telling details, but what distinguishes Sodankylä Forever from the throngs of less imaginative mourners, is the otherworldly quality of its gestalt. Taking cinema's death for granted, it imagines the form's afterlife, Von Bagh picturing the narrative cinema's greats like ghosts haunting northern Finland's stark landscape.
I had a chance to speak with Von Bagh while he was in town for the New York Film Festival.
Colin Beckett Many of the filmmakers who appear in Sodankylä Forever describe the magic of their first trip to the cinema. Are the unique parameters of the Midnight Sun Festival geared toward recreating some of that?
Peter Von Bagh It creates a parallel experience of the films. It's very important to us to screen old fashioned film. I think every other festival in the world is deeper into showing digital than we are. I think Aki Kaurismäki and myself are the last believers in the deepness of the 35mm experience. It's a kind of holy experience. We are on the same wavelength as the speakers.
CB The film's viewpoint is historical. Were you trying to sculpt a particular narrative of film history?
PVB I would say that I decoded what the filmmakers were saying. This project has been in the back of my mind for 20 years. Its naive form would have been arranged in temporal order, or thematic order, or by country, or whatever, but the decisive break was this dreamlike conception of wiping out time and place, and entering the realm of living and dead, like film always does. Most of the time when we see old films, everybody there is dead. Here also, one third of those who speak are dead already because they were old to start with.
The dream consists of the idea of what really happened at the festival. And what happened was that they were in dialogue–films in dialogue with each other, and people in dialogue with each other, and then the films and people together. It takes a much more complicated montage than you would imagine to create that kind of thing.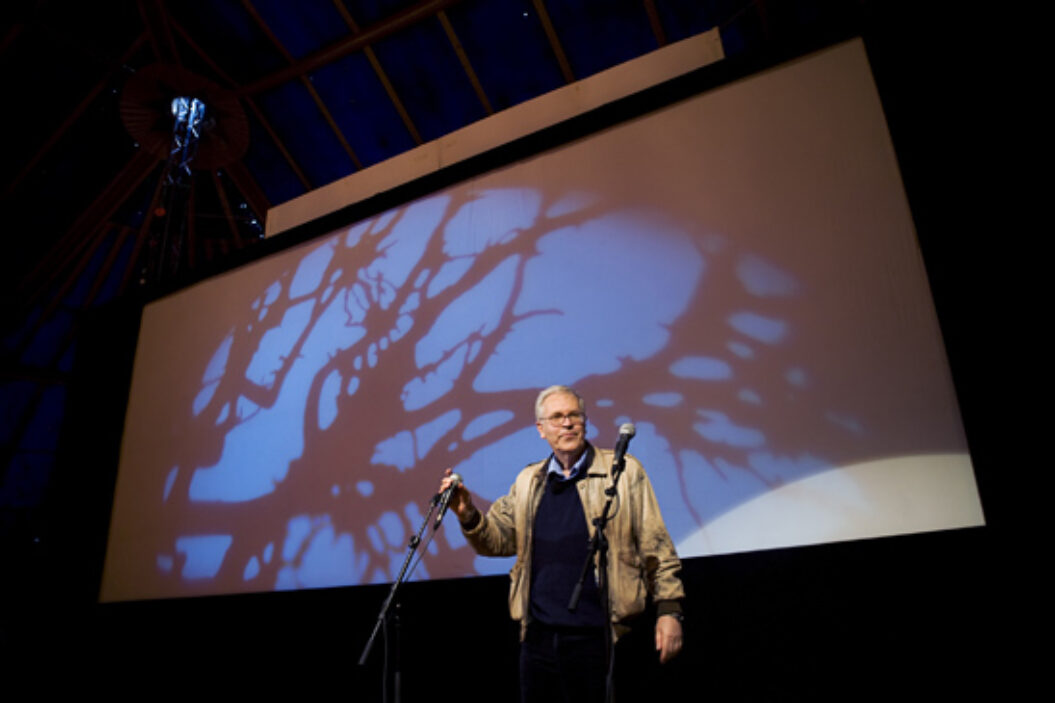 CB Do you really think it wipes out place? There's such a nice attention to the landscape.
PVB That was an error of course. Place is ever more concentrated. Place becomes the whole thing. But it's a nowhere place, it's a village that's always sleeping, where nothing happens. So cinema brings life to it. It's like Brigadoon (1954).
The focus on landscape was spontaneous. We just picked from what cameramen had been doing themselves. They couldn't help keeping the lens open for certain occasions. It's not as if I had been giving them rules over the years or asking for certain things. Everything was found in the material that was gathered.
CB Many of the speakers in the film talk about cinema's connection to death. Roger Corman says it's the only art in which you can watch death unfolding.
PVB What strikes me is how serious filmmakers are. Their work is really at the heart of very serious matters, and they are ready to talk about them. At most film festivals you get the idea that filmmakers are almost joke-machines, that they are showmen who are acting as film directors, and there are many new directors who are better at playing film directors than making films. I thought that it was very important to show that the best ones are more than that. That's why the long introductory section about World War II shows them near to history—facing the history of a century and taking it seriously. They have lived it. Everything they have done is born out of serious life experiences, and a serious consideration of life.
CB You also leaven that quality with a focus, particularly in part four, on the social life of film-making, on the world of old Hollywood for example, and the showmanship you describe.
PVB It is very important. It's why we love cinema. I also wanted to show how childlike these old Hollywood people are. That was very convincing. They have passed 90 years on earth, but they are still very much like children. They still have an original joy in their eyes. That's why they are not talking heads to me at all. The faces really tell a story.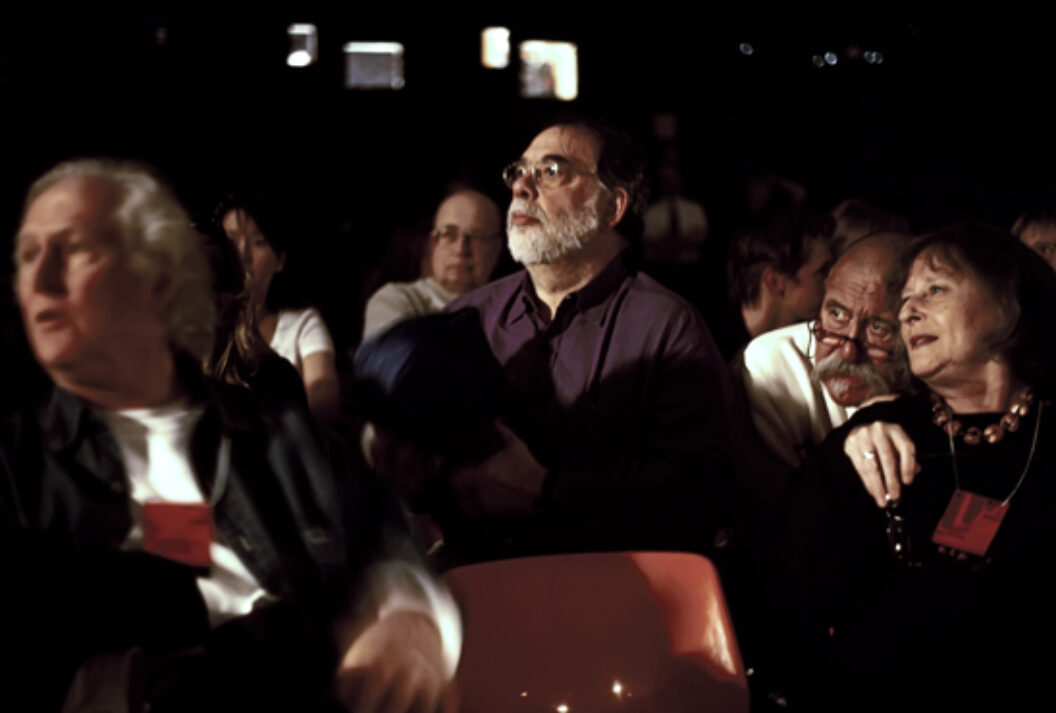 CB It seems to me that the film's big project is to deal with the other social world of film. It is, of course structured around your festival, and you remark very early on that "film screenings, as much as films themselves, are a part of film history".
PVB If I think of my personal life, the screenings really have that kind of poignancy. Nowadays, it's as much as a half-closed thing as film itself. If the films rarely have an impact, the showings are much more hopeless in the multiplexes–all the things that contribute to taking us further away from a very profound communal experience.
CB In New York there has been a real resurgence of microcinemas. You're not seeing stuff on 35–these places don't have the capacity to project that, it's 16mm at best, and often digital or even DVD projection, but it's an assertion of the collective experience of film-going.
PVB I have heard that. Same thing in Finland. There are places that resembles film clubs. They're showing DVDs. I almost cry about it–that people have such a great hope. They're really searching for something, and so little is given to them in the way of real experience.
CB It seems like there's a broad appreciation for cinema in Finland.
PVB Even in Helsinki it's terrible. Only the newest films show. The Film Archive is still very good, but the whole festival is a creation of how I hope the life would be, how the cinema experience would be. After the five days and nights of the festival we'll have 360 empty days. It has gotten worse than nightmares would have predicted.
In school we had a film club and saw some wonderful things. Since my earliest days, I have been trying to create these film watching experiences. This is how Finland should have been. It was once near to this–in the 1970s, when I was programming the Finnish Film Archive. Those were the days when Kaurismäki appeared as a spectator and saw everything. It was his film school. Helsinki was a very good place for film. Bresson films took more money in Helsinki than in Paris. In the 60s all the Godard films were shown only in Paris or Helsinki. In every other country, some titles were missing for example Les Carabiniers (1963) or Made in USA (1966) or some of the more obscure titles, but in Helsinki you could see everything commercially. Nothing is left of that today. Except that we are fooling the foreign guests into believing that Finland is a cinephile country. (laughter) In Sodankylä they have only this one pathetic cinema that only survives because we are using it that one week. I doubt if they have regular shows any more.
CB One of the other things you see in the film is the real cross-cultural pollination that happens through film, and also at the festival. You show people who grew up in different places all over the world, but who seem to share very similar early film-going experiences.
PVB It's always fascinating to be nearby when this time machine starts to work. They almost rejuvenate, like under some strange spirit, they are suddenly taken back through the years and live that moment. It happened many times. It's because they are remembering the best moments of their lives. Roy Wood Baker talks about Marilyn Monroe, and you have the sense of Marilyn Monroe being right there. It's fascinating. These are things I think happen at all the good festivals, and there are very few, in my opinion–let's say two percent of festivals in the world have defined what they are doing. Most are, in a hidden way or openly, commercial.
Sodankylä is a privileged place because you can't do anything else [but watch films]. It's like a blank space and everybody understands that they're as important as the main guests in participating. The audience creates the shock–I couldn't really express that in the film. It's so unbearably moving for me.That is why people like Michael Powell and Jacques Demy said that it was like seeing their own films for the first time. I think very few places can compete with that kind of experience. It's especially difficult in big cities where there are any amount of other attractions. You come here and there is only cinema. You're trapped. The last moments of the festival are like in a Fellini film where there's a desert beach, and nothing else, or maybe a tent that's empty now. And then it's taken down, and there's nothing.
Colin Beckett lives in Brooklyn, and is currently the Critical Writing Fellow at UnionDocs.