Discover MFA Programs in Art and Writing

New York–based artist Nicolás Guagnini works on a project basis, creating a series of discrete, seemingly unrelated, events. Nonetheless, his overriding concern for everydayness, especially everyday repression, remains constant. He seeks out what the ordinary so often conceals: the demise of the middle class, typically presumed to be the norm, yet, increasingly, the opposite is true.
In 2001, Guagnini won a $10,000 prize in a Buenos Aires competition for artists. The piece he created in response, Piramide Social, for which he held a competition of his own, reflected Argentina's economic crisis at the time. He placed a local want ad for licensed architects and engineers, offering $500 to the best-qualified to build a monumental house of cards. About 80 individuals responded. Under the rubric of play, Guagnini not only posited the artist (here, architect) as an eager contestant but also constructed an allegory of the national economy as the arena in which artists must compete.
Guangini's recent collaboration with filmmaker Jeff Preiss, Discharge, documents Guagnini undergoing a Reichian therapeutic exercise. At first the targeted resistance might seem more psychosomatic than social, but Wilhelm Reich always began his analysis of neuroses in the context of political economy, and as such, this piece implicates the somatic individual in the question of class identity. The exercise involves lying on one's back and keeping one's eyes constantly moving. The point is that habituation to vision becomes a form of repression in itself. Dissociation from this, however temporary, supposedly discharges an accumulated repressive affect. The video is uncomfortable to watch; the restless cutting mimics the therapeutic technique. The image is that of Guagnini "purging." The process is opaque and obdurate, especially since the subject is apparently renegotiating a pre-linguistic relation to his own body.
Another recent work is The Middle Class Goes to Heaven, a slide show coupled with a looped litany spoken in French, English, Spanish and German. Fragmentary views of Brutalist architecture convey the impression of rationality, order and an overarching administrative logic, as well as their incipient breakdown. These places house—regiment—the eponymous bodies. The litany samples a blasé, managerial lingo: health insurance, couples therapy, medium-term goals, long weekend, mutual funds… . These procedures structure middle-class modes of production and consumption. Despite—or perhaps because of—its international character, the effect is relatively uninflected, matter-of-fact, even deadening, tinged with vague foreboding. Fade to white.
Currently, it is impossible not to see Guagnini's works through the lens of US domestic politics. As the lower-middle class sinks deeper into poverty, financial elites consolidate ever-greater reserves of capital. If the middle class goes to heaven, forget paradise on earth.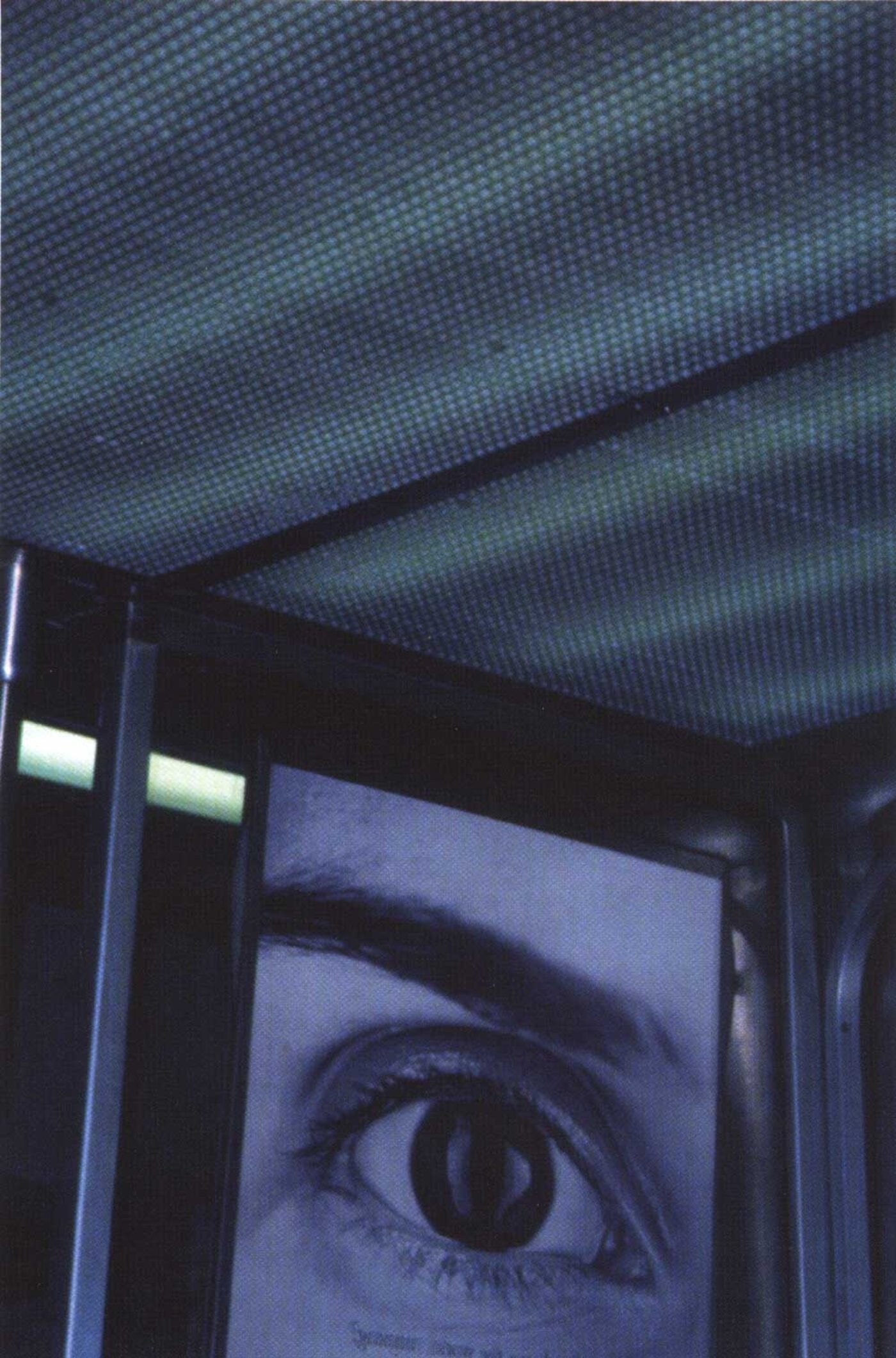 John Miller is an artist living in New York.
Originally published in
Featuring interviews with Bernard Piffaretti, Liz Larner, Tony Oursler, Kimiko Hahn, Mei-Mei Berssenbrugge, Park Chanwook, Anthony Coleman, Jesper Just, A.R. Gurney, William Forsythe.