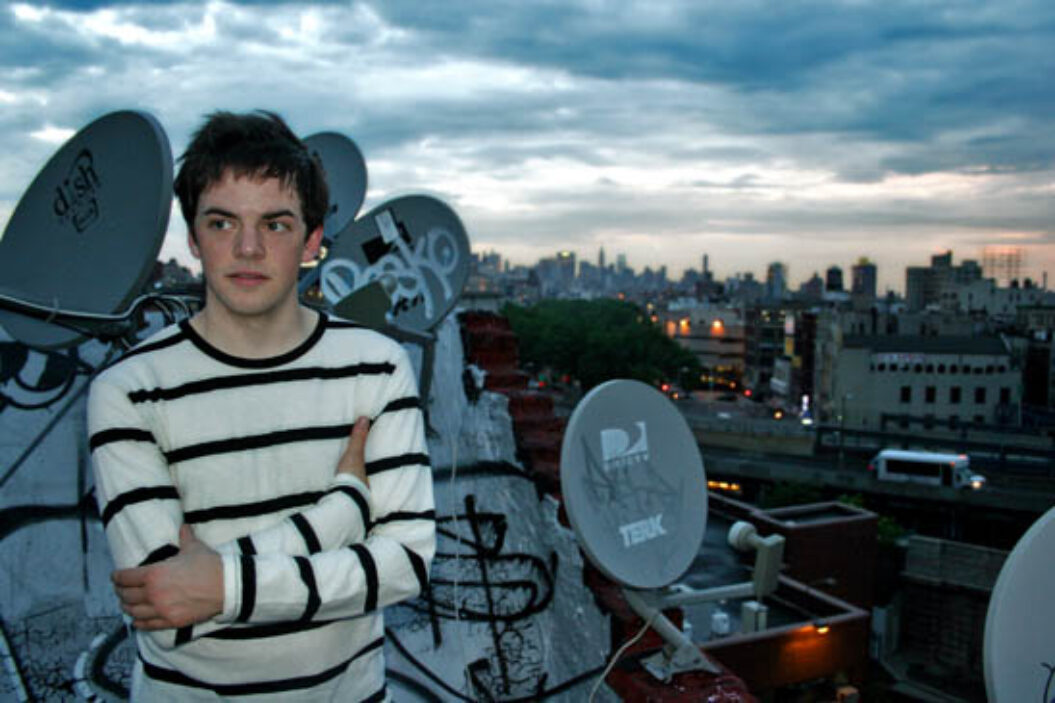 If you stripped radiant joy of all associations to sentimentality, you might hear the work of composer Nico Muhly on speaks volumes, his first CD. The music is rooted in the classical tradition, utilizing familiar instruments: piano, strings, clarinets, celeste, harp, trombone. The music moves confidently into the innovations of Reich, Glass, and Adams, and then surpasses them.
Valgeir Sigurósson, the Icelandic producer and mixer, collaborated on the album by manipulating the electronic noises that create a modern ambience with an unavoidable immediacy and tenderness. Some sounds are recorded directly from the instruments at close range: the bow on strings creates a wrenching of the (cat) gut, the snaps of clarinet valves become percussion. Judiciously sprinkled, artfully braided sounds that might be static electricity sparks or tiny ball bearings circling the inside of ceramic bowls are also mixed and remastered, and often are just audible enough to be felt.
This music itself is like a tongue circling the folds of the inner ear. It lifts the listener into a contemplative and pellucid place the way one accesses love on ecstasy, without the pesky barriers of doubt and superego. Goosebumps—that's what I expect of love and music. Here the two appear hand in hand, as they rarely manage to do.
In 2005 alone, Muhly premiered eleven major works. His prolificness spells good fortune for those who seek emotion, intelligence, and restraint in music. If Brahms, Bartók, and Reich could be reborn through Boulez and Antony and the Johnsons, one might arrive at speaks volumes.
Craig Lucas recently finished directing the film Birds of America.
speaks volumes was released by Bedroom Community Records and is available on iTunes.
Originally published in
Featuring interviews with Joseph Bartscherer, Steve DiBenedetto, Jonathan Lethem and Lydia Millet, Zachary Lazar, Harmony Korine, Tav Falco, and Philip Seymour Hoffman.