"I hope it's not a masochistic impulse within me, but I will always stay until the end to see how a creative thought completes itself."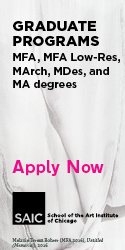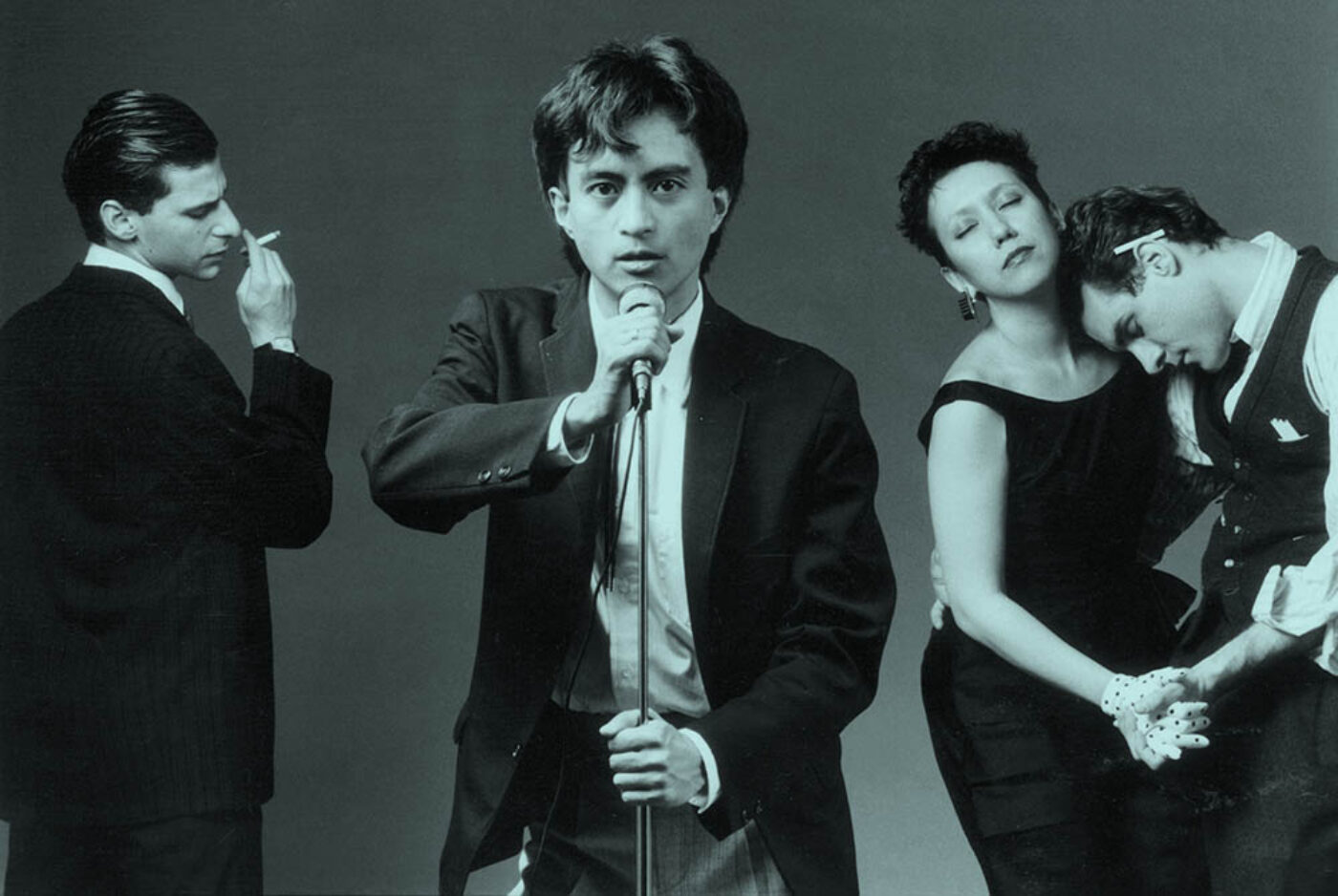 We convened for drinks at a bar called Pangea. It was in celebration of the opening of Imagining the Imaginary Invalid, which had its premier at La MaMa in late January. As guests flooded in, the actress Marylouise Burke reached across the table to whisper introductions between Nicky Paraiso and myself. Before she could, I quickly realized that we had met before—not once or twice, but six times in the past two weeks. At every theater and gallery opening I attended, he was there.

Perhaps Nicky's omnipresence suggests an oncoming apotheosis. He is a steward of experimental theater, guiding it toward a more inclusive future that stretches across artistic disciplines and identities—especially during his time as La MaMa's programming director. Later this April, he will receive top honors at Movement Research's spring gala, an event that will also inaugurate an ethnic diversity fund bearing his name.
Nicky's work as an actor is part of theater history. His collaborations with luminaries such as Meredith Monk and Jeff Weiss put him in the center of the thriving theater scene of the '80s and '90s. Indeed, he makes a cameo appearance in BOMB's 1984 interview with Weiss; they were rehearsing for That's How the Rent Gets Paid, Part IV. As a solo performer, Nicky's work is an ongoing investigation of his Asian identity, an excavation of queer history, and a reverie in the persistent voice of the theater.  
Nicky Paraiso I guess I'll just start rambling. Recently, I attended two separate events celebrating the 35th anniversary of the WOW Café. One was at Dixon Place, and the other was in the Fales Library at NYU, which holds a huge theater and performance archive.
Zachary Small WOW Café has had a very tangible impact on the shape of downtown theater, especially in its empowerment of women and transgender performers. Do you think we still need a place like that?
NP Interesting question. Throughout queer history, the younger generation has rarely known their ancestry. They always think they're coming up with queer theory anew. Celebrating WOW Café offered us an opportunity to acknowledge the groundwork laid by feminist and queer theater movements from nearly 40 years ago.
ZS Do you think there's still a divide between younger and older queer performers?
NP Well, the younger ones have different concerns, and they grew up in a vastly different culture than my generation did, in terms of hiding gender and sexuality. The most recent generations did not experience the tragic impact of the AIDS crisis. Even now, they have to be reminded that AIDS decimated several generations of mostly queer men, and why safe sex is still practiced, and that the use of condoms continues to be a preventive measure. It's very gratifying to see an intergenerational dialogue.
ZS I agree; I think that dialectic is helpful for both sides of the queer community. I know it's cliché to say it, but we don't know where we are going if we don't know where we came from, right?
NP I think La MaMa's programming does a great job of elevating those intergenerational dialogues. Our artistic director, Mia Yoo, has centered each season around a particular theme. Mia has even called this season, "Generations," so it really is our mantra for the 54th edition. In terms of the queer theater community, I think Dan Fishback's curatorial work with Squirts has provided a great platform for new queer artists to voice themselves. Brooklyn Arts Exchange (BAX) recently hosted a long table conversation entitled "What Does Queer Performance Want (Part 2)," and Dan was the non-moderator moderator. It was concerned with not only the question of what queer performance wants—but also where it's headed. The younger performers were saying, "Why do I have to contextualize myself in terms of an institution?" They have a sense of rebellion that is so necessary to their work. One artist, an African American woman, told us, "I'm not even going to deal with the institutions; I'm going to do my performance on the street." And that's exactly what she plans to do this spring.
ZS Do you think the anger against cultural institutions is misdirected? Sometimes I do, especially in the context of the performing arts. Are theaters really as powerful as institutions? Shouldn't our anger and revolt be directed toward corporations, government, and educational institutions that dictate socio-economic policies and social mores? Obviously, the theater shouldn't be free of criticism—I would be out of a job—but I'm always nervous about misdirection.
NP Criticism against or surrounding the theater can have a truly transformative effect. I think it happened at La MaMa in 2011. There was a "Porch Sitting" [another form of long table conversation] after one of Peggy Shaw's performances of her solo show, Ruff. Peggy is a founding member of Split Britches and WOW Café, so there were a lot of queer artists from both younger & older generations in the First Floor Theatre. The conversation after Shaw's performance sparked a new dialogue. Dan Fishback asked the crowd why there wasn't a venue for young queer performers. And then I popped up and said, "Why not create something here at La MaMa?" The tension in the room lifted, things lightened up. Dan and I acknowledged the possibilities inherent in creating a safe space for a younger generation of queer performers. It was that simple: an open exchange about how to create a new queer space, and we accomplished that with Squirts.
ZS In your current position as a curator and program director at La MaMa, it seems like you've become quite the downtown power broker.
NP (laughter) My curatorial practice has opened my eyes to how artists are perceived in a larger institutional context. As a presenter, it's my responsibility to hear the performer and where they are coming from. It's up to them to tell us—i.e., the presenter and the audience—what's going on. We aren't trying to construct an artifice around the artist. I'm always trying to listen, which creates a better atmosphere.
ZS But you also have artists, such as Ann Liv Young, who push the boundaries of institutionalism. Transgression is part of her practice; she is ready to burn bridges. She aims to upset the good-mannered relationship between artist and presenter.
NP She is definitely a controversial figure. I programmed Ann Liv at "La MaMa Moves!" in 2012. She can make colleagues angry—makers as well as writers and cultural thinkers. Andy Horwitz refuses to see her work. I respect what she does and that way of working, but it's very draining, especially for the presenter. How do warring factions meet and function on the same wavelength? Young's work is very challenging, but she moves on.
ZS Young captivates me as an exemplar of someone who is trying to advance performance through rebellion. Recently, I've been preoccupied with the fine line between advancement and habituation. Our culture prizes advancement (i.e., progress) over habituation (i.e., survival). Is something like Young's work required to advance the performing arts?
NP I'm interested in a related question: What is excellence? And how much are we devoted to the pursuit of it? Or, as Ellen Stewart asked: Should we just operate on intuition? If Stewart felt an immediate connection to someone, she would let them put on their show. That's how she worked. But today, La MaMa must think of itself as both an institution, as well as a set of individuals. How do we become as inclusive as possible while maintaining a vision of quality? And who decides that? Is quality really that subjective?
When I'm on a selection committee I'm always thinking about artistic divides. On panels, people always ask, "Is this dance or theater?" That drives me crazy. Of course there is value in talking about disciplines in their own right, but then I realize there is hardly any communication between makers of dance and theater—and their audiences.
ZS Why do you think there is that divide, specifically on committees and panels?
NP Well, I think people want neat categories. However, when I went to school in the 1970s we were already calling the theater program at Oberlin an Inter-Arts program.
ZS Right. A lot of crucial work occurred in the '60s and '70s to dispel the different categories. Many critics, like Rosalind Krauss, noted that artistic containers had already begun to bleed into each other. She pointed to the coalescence of architecture and sculpture. The visual arts have already expanded—so why do the performing arts still feel so divided?
NP A piece of academia habituates that way of thinking.
ZS And then you have the performance artists at the nexus of our question at hand. I recently talked to Taylor Mac about the division between theater and performance art. What he said was very smart. He considers art in terms of storytelling. We create narratives for everything. Even an abstraction can adopt a narrative beginning, middle, and end.
NP I love Taylor Mac! He is a cultural compass. The distinction between such categories is ridiculous. And we've had many performance artists exist alongside theater and dance makers here at La MaMa.
Part of my responsibility and mission as a curator is to find new artists, wherever they are. That's one reason you probably see me out every single night of the week. In the last decade, I've found myself seeking out particular kinds of artists and aesthetics—and that scares me. I feel like I'm putting myself in a niche. But I try to push my own envelope. Where do I go next? Where will the next performers reveal themselves? Having a performance series at La MaMa, like Squirts, helps. I surround myself with people like Dan [Fishback], who is a pioneer in finding performers who are working in the margins of the margins. I admire that. But then I also see myself in the context of the Bessies, which is a very interesting mix of opinionated individuals: artists, writers, curators, and presenters. Obviously, we don't always agree.
I keep reminding my colleagues that David White called the Bessies "The New York Dance and Performance Awards." The selection committee is like a post-doctoral program through which I continue to learn and challenge myself. I'm always asking, Am I getting jaded? Am I seeing work from a critical distance? I always try and find my way into whatever is being shown or performed in the moment. I had a great theater teacher at Oberlin. Herbert Blau. He would go to student productions and leave after two minutes. "Not much," he would say, and leave. Why would he waste his time watching it?
ZS How did Blau influence your practice as a connoisseur of theater?
NP I watch productions all the way through. I don't leave. I want to experience the full experience that the individual artist creates. I hope it's not a masochistic impulse within me, but I will always stay until the end to see how a creative thought completes itself.
ZS Let's backpedal a little. I'd love to learn more about you as an artist.
NP About my work as an artist and a full-time curator and programmer, like: How do I have time?
ZS Let's maybe go back even further—
NP Oh, you mean the only child of elderly parents playing the piano in Queens? What was going through my brain back then? I'm still trying to remember and figure that out.
ZS Did you see theater as a child?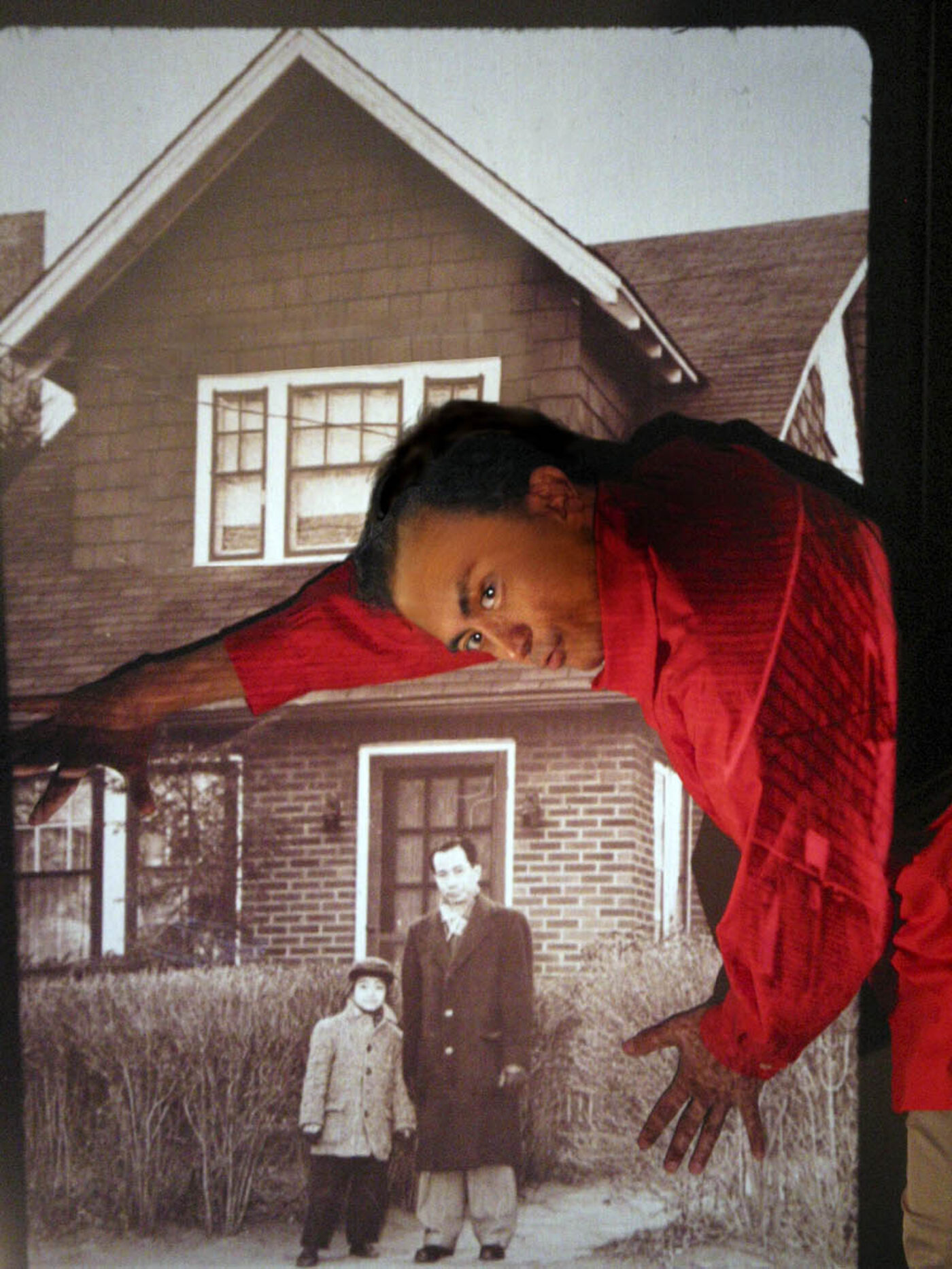 NP I was always fascinated with the idea of performance, but exposure to it came in other ways—maybe through the movies first. When I was five, I remember my mom taking me to see The King and I. As an adult, I can recognize the movie as being a politically incorrect spectacle, but I also know that it informed who I am. As a child, it was very important for me to see the images of other Asian people on screen in my neighborhood movie theater. That experience continues to inform my work with theater-makers of color and the Asian-American community. I've worked with both the Ma-Yi Theater Company and the National Asian-American Theater Company as a solo performer and actor. More recently, Movement Research has named an initiative fund for me. Drum roll: The Nicky Paraiso Diversity Initiative Fund, to foster a deepened engagement of artists of color through monthly meetings, diversity and inclusion trainings, and curatorial, editorial, performance, and residency opportunities.
ZS How did you get involved in downtown theater? From what I understand, you come from a musical background, right?
NP Yes, but after I got to Oberlin in 1969, I studied with the great thinker and experimentalist Herbert Blau, and in 1972–1974 alongside classmates such as Philip Himberg, Julie Taymor, and Bill Irwin. There we were, at the tail end of the '60s and early '70s, protesting the Vietnam War. For me, it was a great period of fermentation. All these artists would pass through Oberlin—like Philip Glass, Twyla Tharp, and Meredith Monk. The Grand Union and Steve Paxton came, too. Even if I wasn't connected with that specific circle of people at that particular time, it was going on around me. I mean, "contact improvisation" was germinated at Oberlin by Paxton and one of my classmates, Nancy Stark Smith. I got to hear Music in 12 Parts at Finney Chapel in 1974. All of this was marking me and forming me. I remember watching Twyla Tharp's One Hundreds traveling across the stage at a mercurial rate. It was eye opening. I was completely drawn in.
On spring breaks, I would travel to New York with classmates and friends to see the great Sondheim musicals Company, Follies, and A Little Night Music. Then, I would escape from the main group and say, "Oh, there's this little Off-Off Broadway theater called La MaMa that I'm going to downtown." One of my first shows at La MaMa was with these drag queens—it was Jackie Curtis' show, Heaven Grand in Amber Orbit. I remember this drag queen yelling at a guy in the audience, saying, "You motherfucker, how dare you show your face here." I said, "Oh! Is this part of the show, or is this a real argument between the drag queen and her boyfriend?" So then I thought: Oh my God, anything is possible in the theater.
So I returned to Oberlin, where another one of my connections to the downtown scene was through The Village Voice, which appeared every week at the Oberlin Co-op Bookstore. I would voraciously read articles by Arthur Sainer, Eileen Blumenthal, Julius Novick, Gerald Rabkin. And later William Harris, Rob Baker, and Don Shewey. Don was at the three-night celebration of Jeff Weiss's That's How the Rent Gets Paid put on this past summer at The Kitchen. Bless him. Brooke O'Harra was the director.
ZS And you've worked with Jeff Weiss, right?
NP Yes, but that was much later, after I completed NYU's MFA acting program. It was January 1978, and by that time I was hungry with desire. My friend Kevin Dowling invited me to meet Jeff Weiss. He said, "Jeff is selling his grandma's buttons, but it's not a real performance." I thought, "Yeah, right." I arrived a bit late, as is my wont—people say I'm going to be late to my own funeral. But I eventually showed up at Jeff's sale of his grandmother's button collection. There I was, at the bottom of the stairs, outside this stranger's apartment. And there was Jeff Weiss at the top. It was our first meeting. He called me by my first name, "Nicasio! Come up! We're waiting for you." We had never met before, and he was already welcoming me in this very expansive and theatrical way. I went upstairs. Carlos Ricardo Martinez is cooking fried bananas. There was also, of course, the smell of marijuana. Immediately I was handed a glass of red wine. Then Jeff sat us all down and said, "This is my grandma's button collection from Redding, Pennsylvania." And suddenly everyone burst into song. Singing! Singing! And then silence. "Oh, would you like to look at the buttons some more?" Jeff would say. "Oh, Nicasio! What do you do?" I told him I just graduated from NYU. "Oh! You're an actor; we love actors. Could you put your name on our mailing list?"
And that was that. I didn't see Jeff again for a year after that tumultuous first meeting. In January 1979, he was doing a play at La MaMa called Dark Twist. The great performer Agosto Machado dropped out—why, I don't know. But Jeff needed an Asian actor. He had this role, called Fuji, an Oriental bath attendant at the Hart Crane Memorial Baths. I said, "Oh sure, I can play Fuji." We met at La MaMa's rehearsal studios on Great Jones Street. I was on top of a rehearsal table with Jeff Weiss, and we performed a scene together. Afterward, he said, "Well doctor, I'm afraid you got the part." And that's where this whole journey of more than 30 years began. Dark Twist ended up being a five-and-a-half-hour piece.
Then he asked me to be in his solo play, That's How the Rent Gets Paid: Part III. He was truly at the peak of his solo- performance virtuosity, and played upward of 30 characters—sometimes multiple characters simultaneously. He told me I would be on stage wearing a tuxedo, playing Gershwin at the piano, and singing old show tunes. He added that I would be in blackface. I said, "Oh my God!" We went to the dressing room and he put black paint on my face. Suddenly, I heard what would become very familiar footsteps coming up the stairs. It was Ellen Stewart, La MaMa herself. She was making her rounds at the theater. She loved Jeff Weiss. She had asked him to do a show where he read Gertrude Stein's, As a Wife Has a Cow, which he then surrounded with this play. So Ellen came in and saw Jeff putting black paint on my Filipino face. She stopped in her tracks and said, "Baby, we don't do that anymore." Then Jeff, the consummate trickster and performer, just started to laugh. Ellen gave him a withering look and continued on with her business. And I went on in blackface, but it was my idea to change the end of the play. I came in as an assassin ready to kill Jeff. Then, I would sing this sad song, "Mr. Radio Man." I would play, standing at the piano, and sing while I rubbed the black paint off my face with toilet paper. Very theatrical. It was like I was removing the mask that had been cast upon me. It just destroyed people to tears.
Many years later, at The Kitchen [July 2015], the show would become about Jeff's devotion to the "Other" in his life. For the pièce de resistance of that show, there was a photo of Jeff's life partner, Carlos Ricardo Martinez, projected on the back wall. Jeff started talking to the image of his lover onstage. We were all awestruck about how he let the performance circle around the room, blend into real life, then become performance once again—eerie, haunting, and completely moving.
We took Part III to the Performance Garage in the spring of 1980. Everyone came—Susan Sontag, Stephen Sondheim, Meredith Monk. I remember Meredith speaking to me after the show, very concerned that I would be able to keep my voice for the entire run. The next year, she asked me to join her company, The House, in a theater piece called Specimen Days, which was her vision of the American Civil War. Her performance aesthetic was a great counterpoint to Jeff's. I came to understand the difference between working outside-in, or inside-out. Meredith had the audience come to her. Jeff sent his energy out to the audience.
ZS Did Jeff's process influence your own autobiographical solo work?
NP I think Jeff helped me discover my own virtuosity. I am not him by any means (laughter), but I saw how presumptuous it was for anyone to command the interest of an audience for 90 minutes. It's a very egotistical game, but the economics and realities of theater force us into situations where we are alone with the audience. It becomes both an existential and narcissistic act.
ZS What's so existential about it, exactly? Are you concerned with how long you can keep up the charade of acting?
NP Herbert Blau could go on and on about the first line of Hamlet: "Who's there?" For Herb, that was the essence of the theatrical moment. "Who is there?" That's why actors are special, unique people in the world and universe, but when you are a solo actor or performer you take on the whole history of performance into your body and work. I don't think solo performance is easy by any means.
ZS Community seems to be at the heart of your work, both as a theater-maker and curator. What are the biggest challenges to fostering and maintaining a community of engaged artists?
NP I'm an amalgamation of all my teachers, as well as all my classmates and colleagues. Ellen Stewart's vision was always about creating a family of artists. This may be controversial to say, but she was much more concerned with maintaining that family, rather than always pushing the envelope of theater. She was primarily concerned with those intimate interactions between one person and another. She wanted to bring people into a community, but then she realized that the theater community extended beyond New York, which is why she travelled to places like Poland, Eastern Europe, Israel, Korea, Japan, and the Philippines. Today, La MaMa is such a global community of artists. Somehow, we have to maintain those one-on-one interactions.
But as the world gets bigger, it also gets smaller. I think live interactions will always be the most essential and important aspect of our work. As a curator, I want to help sustain the living dialogue between artists of older generations with artists who are just beginning their journeys. As that dialogue continues, we shouldn't obliterate the essential need to rebel and challenge the status quo of authority, institutions, and how we work. I think that gets at the nature and essence of theater, that we have a rebellious and transgressive desire within. We need to challenge existing ways of being, especially when the world is becoming such a difficult place—politically, economically, and historically.
ZS It's impossible to advance society when it's hard enough just to habituate.
NP I don't usually feel comfortable on a soapbox, but that's why it's so important for artists to be involved in the actual world they're living in. I think that's true today, and it will always be true.
Zachary Small is a Brooklyn-based actor and dramaturge. He is also a contributor at Hyperallergic and edits for Slant News. He tweets from @ZSmall93.