Forget autotune—Nick Demopolous introduces BOMBlog to the future of music. Its name is Smomid.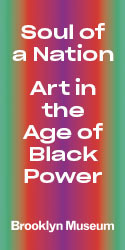 Nick Demopolous is a Brooklyn-based musician, producer, and composer who has created his own unique instrument called the Smomid. With this comically-named, homegrown piece of equipment—a sort of midi-controller in the shape of a mandolin—Demopolous creates a wide variety of tones and effect which he incorporates into his compositions.
Demopolous—who has been a professional musician since he was 19—sat down with BOMBlog's Rebecca Ambrose to discuss the evolution and operation of the Smomid and his compositional process. Dems Dems Demos, his recent album, is available now, and he is also a member of the the band Exegesis. You can find more information at his website here.