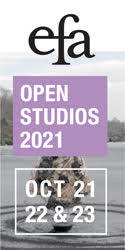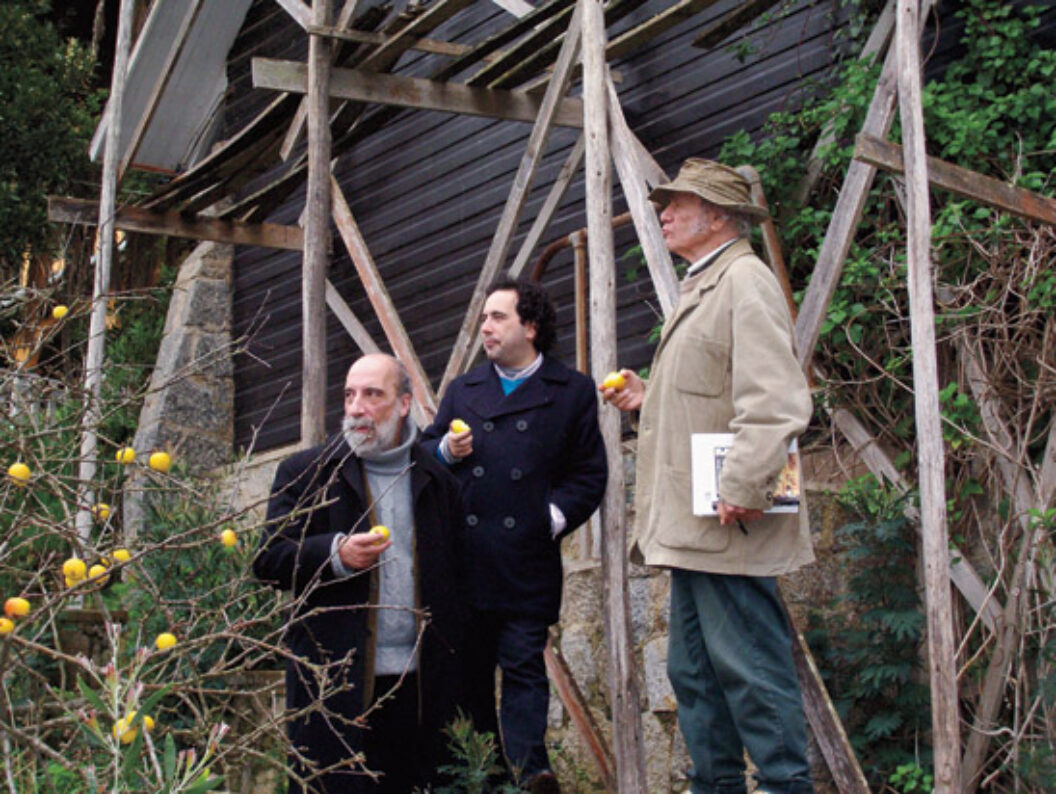 "Estados Unidos: el país donde
la libertad es una estatua."
–Nicanor Parra, Artefactos

"United States: the country where
liberty is a statue".
Translated by Anna Deeny
We all love Nicanor Parra. He's now 94 years old and a resounding consensus as to the nature of his writing is growing. This is good news. Parra is one of the greatest living poets and his work is not poetry but antipoesía: a sustained attempt to debunk what we understand as poetry. Antipoetry interprets something never before expressed regarding our life and world, something that profoundly bounds poetry to life. That's the way it is, and yet, there's something disturbing, something that doesn't quite fit together. I am referring to a Gordian knot underlying his antipoetry that obstinately opposes institutionalization. Skeptics attribute a premature rigor mortis to Parra's project, deeming it impossible to fully acknowledge antipoetry's implicit subversion and demolishing force without first turning it into a stuffed animal. This is the exaltation and burial: on the one hand, readers admire antipoetry. On the other, they deny it by converting the most revolutionary vision of poetry in Spanish of our time into something neither more nor less acceptable than what could be the inopportune laugh of a student during mass. If it were just this, there'd be no problem, except for the fact that the church that this student goes to is horrifying. This student is a victim of sexual abuse and for some time now we've known that mass is a bloody ritual. Antipoetry shows us this brutal scenario.
Readers avoid antipoetry's insubordination at all costs and, if we believe in collective automatisms, it's logical it should be this way, because the definitive consequences of Parra's work exceed the literary realm and are so destabilizing, so contrary to the prevailing private property system and capitalist model, that no one has truly wanted to accept them. The ultimate expression of this destabilization is in his last work, Lear Rey & Mendigo (King Lear & beggar). In this book, Parra synthesizes the totality of what antipoetry suggests, merging Marcel Duchamp's readymade—art is whatever the artist wants it to be—with the radical criticism of usury, and consequently, greed, in Ezra Pound's "Canto XLV": "with usura, sin against nature, / is thy bread ever more of stale rags, / is thy bread dry as paper / with no mountain wheat, no strong flour" Authorship is inscribed in the private-property system: if anything can be art, the notion of the author aspiring to make unique, valuable works of art is nothing but an obsolete manifestation of avarice. As Parra reads Shakespeare, he affirms him, yet as he writes Shakespeare when translating him into Spanish, he tears him apart. In his Lear, he tells us that Shakespeare is absolutely all men for the simple reason that language isShakespeare. And all the world's great works are contained in one single particle of that language that men speak. This discovery is just as crucial as when Joyce demonstrates in Ulysses that the Odyssey is the story of a day in the life of any human being. This, in sum, is the fundamental communism of words. Words make everything and all of us, belong to us all. But what this implies is intolerable—it represents the possible abolition of any coercive system of property, not only on a theoretical plane, but on that of tangible societies as well.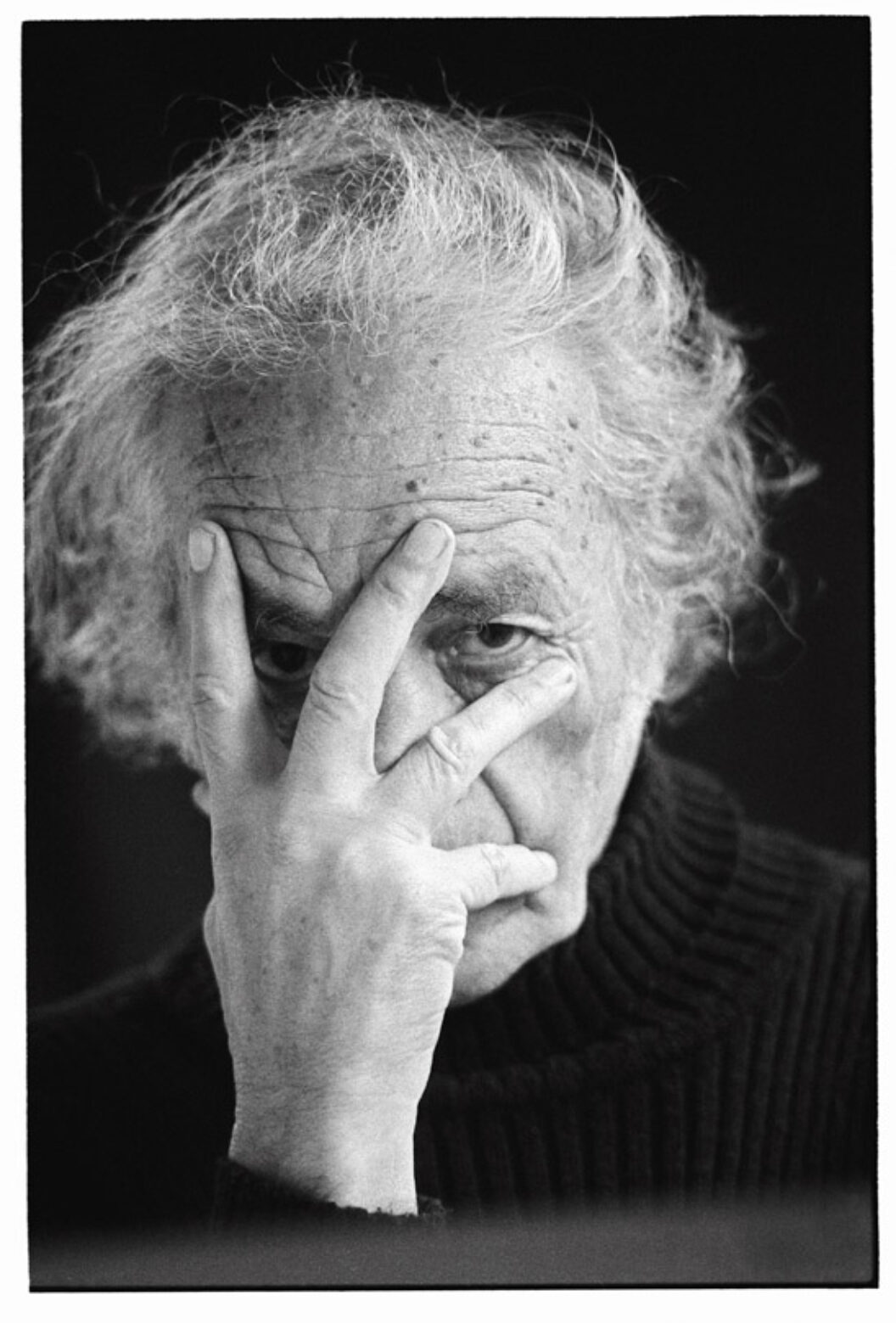 Parra's vision was gradual. First he limited himself to the artistic, to the literary—antipoetry in its classical sense—checkmating anything else understood as literarily "superior." Then, with his series of visual poems Artefactos (Artifacts), he annihilated sacred emblems of culture and suppressed, along the way, any idea of hierarchy by placing everything from pornography, to politics, to lyricism, to jokes, on the same plane. This included the medium of the book, which he literally exploded—the 1972 edition of Artefactos consisted of a box filled with hundreds of postcards destined to be slipped under the front doors of people's homes, as if shards from a grenade. The dismantling of categories of high and low can be seen in the following brief lines, the first of which cites typical graffiti ubiquitous throughout Latin American cities:
YANKY GO HOME
Pero llévame contigo

YANKEE GO HOME
But take me with you
In this other poem that appears in a subsequent edition of Artefactos, Parra responds to criticisms commonly made regarding his companions or lovers or girlfriends or whatever, who, according to people's complaints, keep getting younger:
"Pero Nicanor: ¡Esa niña tiene once años!
Sí, pero no me negarás que representa doce.

But Nicanor, that girl must be eleven years old!
Yes, but you have to admit she looks twelve."
Consider the ferocity of the following unpublished poem in which political irreverence mingles with the sexual, and which I transcribe directly from a conversation with Parra that has remained with me:
"Nicanor; quieres que me acueste con el perro?
Yo cuando chica me acosté con todos los
perros de mi barrio. El único problema
es que hay que ponerse en cuatro patas.

Nicanor, you want me to sleep with the dog?
When I was a girl I slept with every
dog in town. The only catch
is you gotta get on all fours."
I recall this other short dialogue from the same conversation, in which I sensed the presence of a prostitute, though she's not mentioned because Parra, like Hemingway, knows that what's important is better left unsaid:
"Y cuándo vas a volver?
Se me puso sentimental don Nicanor?
Volveré cuando se me pare la raja.

And when will you return?
Did don Nicanor get sentimental on me?
I'll return when my cunt wants to fuck."
Look in any language for the most crude and vulgar equivalent to "cuando me dé la gana" (when I feel like it) and you will have correctly translated that "cuando se me pare la raja," of Parra's poem.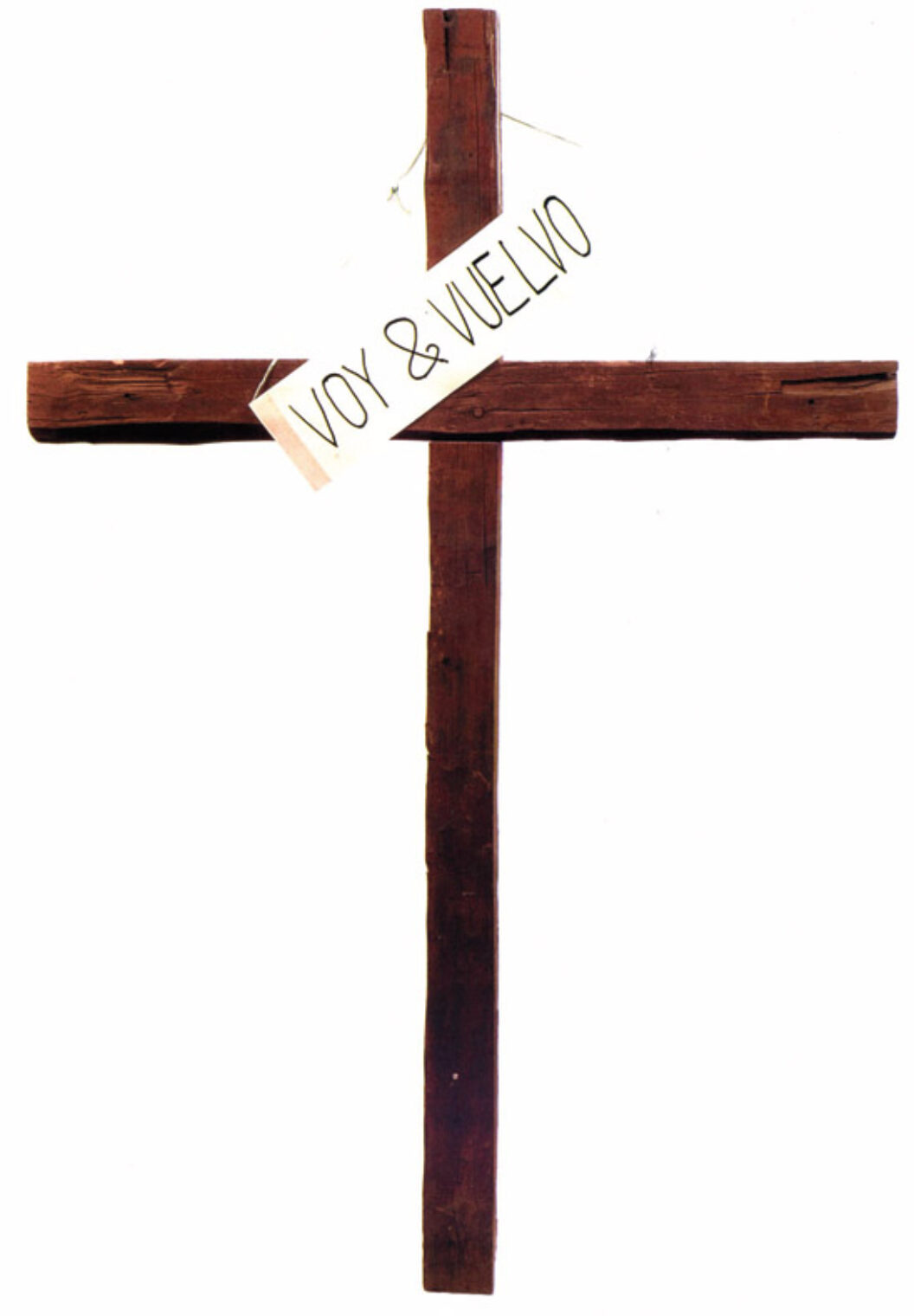 Another example of his use of the artefacto and his profound awareness of life became apparent to me almost casually. Two years ago he checked in at a hospital because of a medical emergency; surgery was the initial and certain prognosis. I went to see him when the prospect of recovery wasn't good, and found him alone. He'd been writing a series of artefactos that all referred to his situation and the impending surgery that eventually didn't happen (fortunately, the doctors were wrong). The problem was his prostate and, of course, the artefacto spoke to this:
EN ESTOS CASOS SE RECOMIENDA LA EXTIRPACIÓN DEL MIEMBRO VIRIL. MEJOR SOLUCIÓN QUE ESA NO HAY.

IN SUCH CASES REMOVAL OF THE VIRILE MEMBER IS RECOMMENDED. THERE IS NO BETTER SOLUTION.
He also told me he'd just written the epitaph for his tomb:
LO PEOR YA PASÓ. PEOR HUMILLACIÓN QUE LA DE EXISTIR NO HAY.

THE WORST IS BEHIND. THERE IS NO HUMILIATION WORSE THAN EXISTENCE.
I've included these here because artefactos attempt to suppress the distance between art and life, and a most immediate consequence of this suppression is to cancel the difference between the public and the private. In this way, Parra appeals to the unavoidable democracy of speech, to its shared and communal property. The elimination of hierarchies of speech, along with the liberation of all the creative potential of language, all of its desacralizing and, simultaneously, enchanting power, causes us to see a common ground where human beings, like words, are, ultimately, profoundly equal. Those who discredit Parra's artefactos—dismissing them as juvenile jokes, for example—always share a belief in a hierarchy of language, one that projects itself like a reflection of the "natural" division of men into social classes. But that's precisely the symbolic and democratizing role of artefactos: they liberate the worker words, the words that each day ground the lives of human beings, from the submission imposed upon them by sacred words.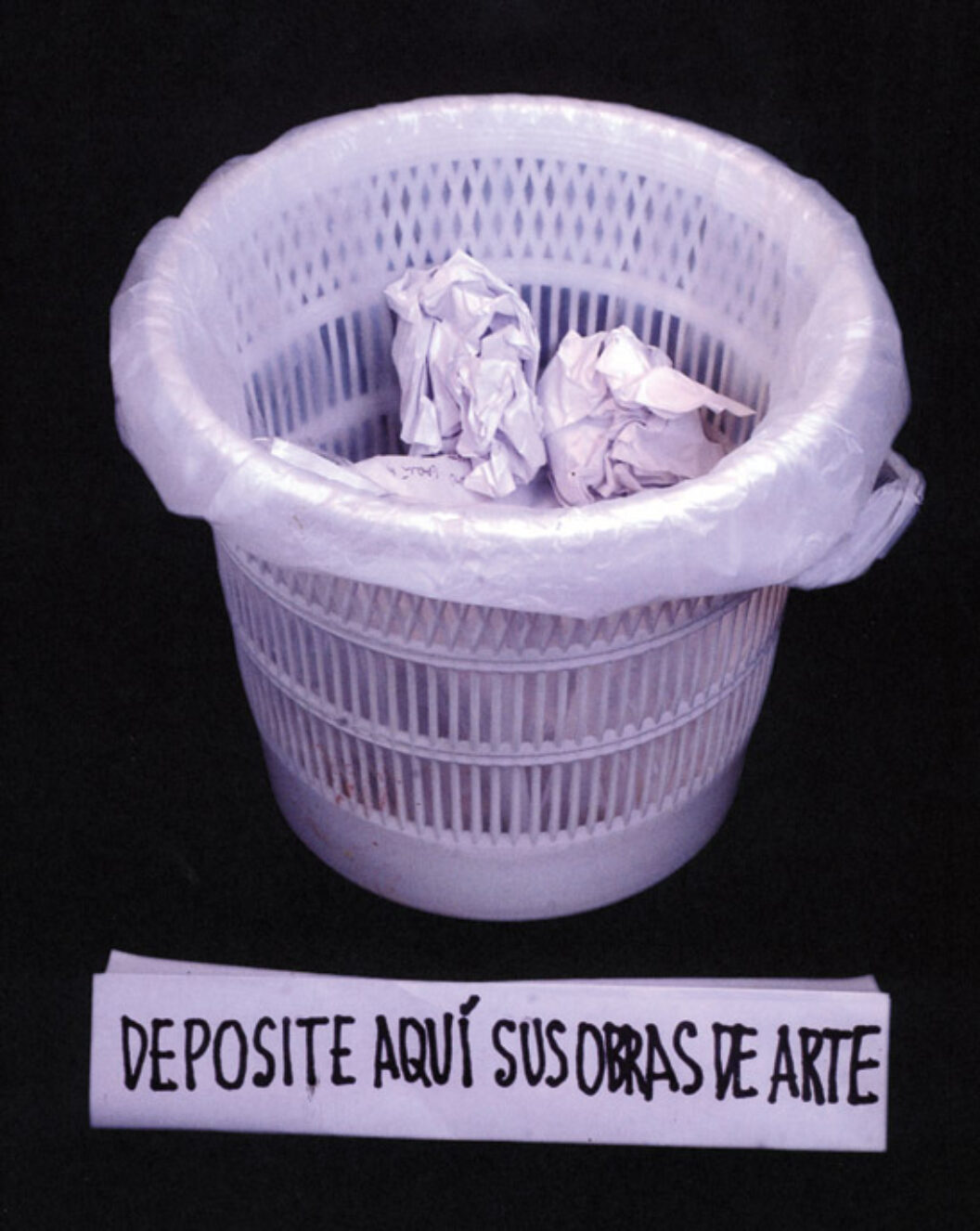 Parra's artefactos are the logical consequence of his antipoems. At the same time, they constitute a specific example of what, again, is the poet's most unique and original creation. This is precisely the creation that has fewer antecedents and signifies nothing less than a subversion of all that which our current neoliberalism understands as history, as culture and, ultimately, as freedom. Artefactos operate in the field of language, but their aim is a political one, embracing all that is human. For the sake of human plurality, the artefactos propose the communal distribution of all forces that lie diminished, restrained, and enslaved within the concept of property. Speech absorbs the so-called great works, when these works are, at the same time, only particular modulations, merely re-elaborated, regurgitated, permanently absorbed accentuations of the languages of the tribes from which they are born and in which they are buried. The words of Dante, Plato, and Joyce are flashes in that sea of speech that don't have more or less legitimacy than the dialogue of two washerwomen at the river's edge or students in a bar. This is what Parrian writing has understood. His revolution is nothing more than this.
The front and back covers of Lear signal that opposition with unequivocal clarity. Only a few lines are printed on the cover: a name, Nicanor Parra; the title of the book, Lear Rey & Mendigo; and the publisher, Diego Portales University. Absolutely nothing else. But that's not acceptable and the back cover is immediately charged with restoring order. The information there tells us that the book is a "translation" of William Shakespeare's King Lear. Perfect. This is what it is, and even if the Argentine novelist Ricardo Piglia has said that Parra "will occupy a place of honor in a biographic encyclopedia of immortal translators," the back cover clearly establishes the notion of property and its inherent system of subordinations. Strictly speaking there's no bad faith, yet it's impossible to miss that in this time period, private property is the only metaphysics. On the front cover Parra plays his role; on the back cover, the system plays its own.
Prisoners, then, of a world we call real, we think we're owners of what is written, of what is spoken, and from there stems our fixation (which is pornographic) with author rights, intellectual property, and the notion of the author. Our fixation, in sum, is with the copyright. Nicanor Parra reminds us of the incessant image of a plural and negated dream, the dream of the end of the proprietor, what is more: the dream of the end of solitude.
Translated from the Spanish by Anna Deeny
Raúl Zurita is one of Latin America's most celebrated poets. His works include the classics Purgatorio (1979), Anteparaíso (1982), La vida nueva (1994), and INRI (2003). In 2007 he published two new collections: Las ciudades de agua and Zurita/In Memoriam. Zurita has been awarded the Premio Pablo Neruda, the Premio Nacional de Literatura de Chile, and a Guggenheim Fellowship. He lives in Santiago and teaches literature at the Universidad Diego Portales.
Originally published in
Featuring interviews with Matias Duville, Jorge Macchi and Edgardo Rudnitzky, Josefina Guilisasti, Cristina Peri Rossi and Carmen Boullosa, Cesar Aira, Raul Zurita and Nicanor Parra, Lucrecia Martel, Smiljan Radic and Jose Castillo, and Adrian Dargelos.