New Orleans Funk, New Orleans: The Original Sound of Funk, Volume 2: The Second Line Strut by Ben Lasman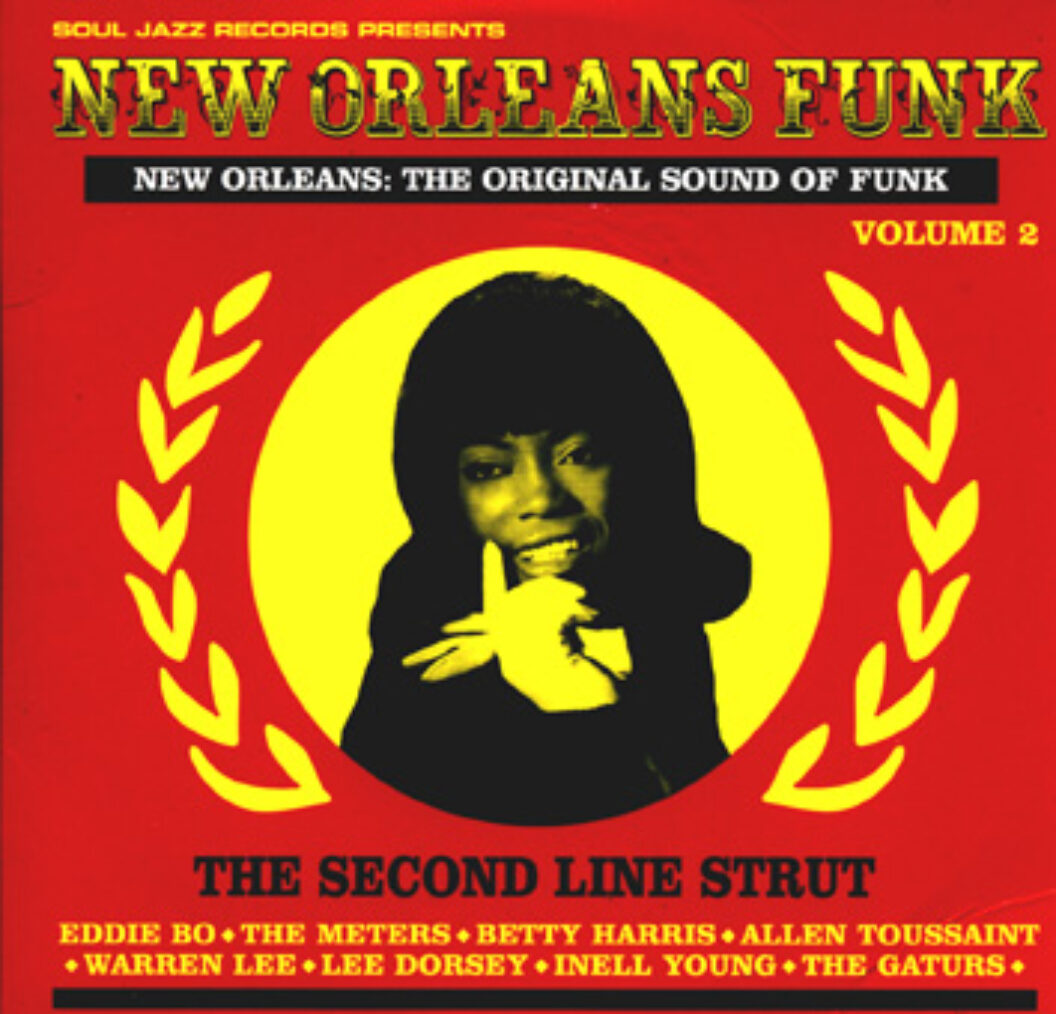 It's an iffy conceit, packaging a glut of obscure tunes from the same period and place, and then inventing a genre to cohere them. This kind of curating forms the basis for most compilations, and while the process is bound to be reductionistic, it's also a bit presumptuous: something like "Milwaukee Milktruck Blues" looks fantastic plastered across a record sleeve, but it's never entirely clear how the artists would feel about the attribution.
This nag is almost dispelled on Soul Jazz Records' endlessly-titled New Orleans Funk: New Orleans: The Original Sound of Funk, Volume 2: The Second Line Strut, but the tracks still cook hotter than August asphalt. Apart from the obligatory Meters and Betty Harris takes, Soul Jazz plumbs the more esoteric depths of the Crescent City's 1960s–'70s back catalog, dishing up a strangely high number of tunes about food ("Chicken Strut," "Tequila," "Hot Tamales," and an ostensible ode to dysentery, "Funky Belly") and dances that sound like afflictions ("The Twitch," "The Dap"). Musical convergences are less platonic than a matter of production. Drum hits stick to the riffs like beads of sweat and tinny guitar licks sound as if they're being played through transistor radios on a Ninth Ward porch. Ultimately, it's a vibe of late-summer lethargy that coheres the album rather than the unified artistic vision of its contributors. Forget the funk, Second Line Strut is a snapshot of the city's soul.
Ben Lasman has written for CMJ, The New York Press, and BOMB. He is a junior at Yale, where he edits two campus magazines, plays in some bands, and is working on a novel.
New Orleans Funk was released by Soul Jazz Records in 2008.
Originally published in
Featuring interviews with Claire Fontaine, Nayland Blake and Rachel Harrison, Roman Signer and Armin Senser, John Giorno, Kelly Reichardt and Gus Van Sant, Alan Vega and Matt McAuley and Brain McPeck, Richard Maxwell and John Kelsey, Chris Lipomi and Kathryn Andrews, and Peter Cole.