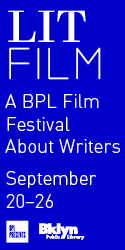 For Cuban music fans, as well as the wider reading public interested in history and culture, Ned Sublette's Cuba and Its Music is the English-language book to interpret the roots, offshoots, and trajectory of Cuban music and the creators and practitioners firmly situated within their surrounding historical and cultural context. Reaching deeply into the history, musicology, anthropology, language, and culture of Cuba, its people, and their music, Sublette ambitiously weaves together a chronological narrative. In doing so, he illuminates important evolutions in US popular culture and music, documenting the strong reciprocal influences the two countries have had on each other and that have been aided by the back-and-forth travel between Cuba and the mainland—especially New Orleans and New York—by many important participants, from José Martí, the poet, journalist, and tireless promoter of Cuban independence, to Mario Bauzá and Chano Pozo, Cuban musicians who came to the US and had major influences on North American Jazz. Sublette describes the crucial significance of African culture, music, and religion (and its important and distinct regional variants), combined with those of Spain on Cuba, and explains the significant influences of Islamic and Middle Eastern music and culture, mediated with distinct variations separately through Africa and Spain before reaching Cuba. The author writes with a sure hand, drawing on his wide reading across numerous disciplines, his interviews with participants, and his intimate knowledge, as a working musician himself, of the art and craft involved. The book carries the story up to the Batista coup in 1952, with a second volume promised. Judging by the first one, readers should eagerly await the next.
—Philip L. Sussler
Originally published in
Featuring interviews with Rodney Graham, Pierre Huyghe and Doug Aitken, Jerome Charyn and Frederic Tuten, Ben Marcus and Courtney Eldridge, Kaffe Matthews and Antony Huberman, Jonathan Caouette, Laura Linney and Romulus Linney, and David Levi Strauss and Hakim Bey.