Discover MFA Programs in Art and Writing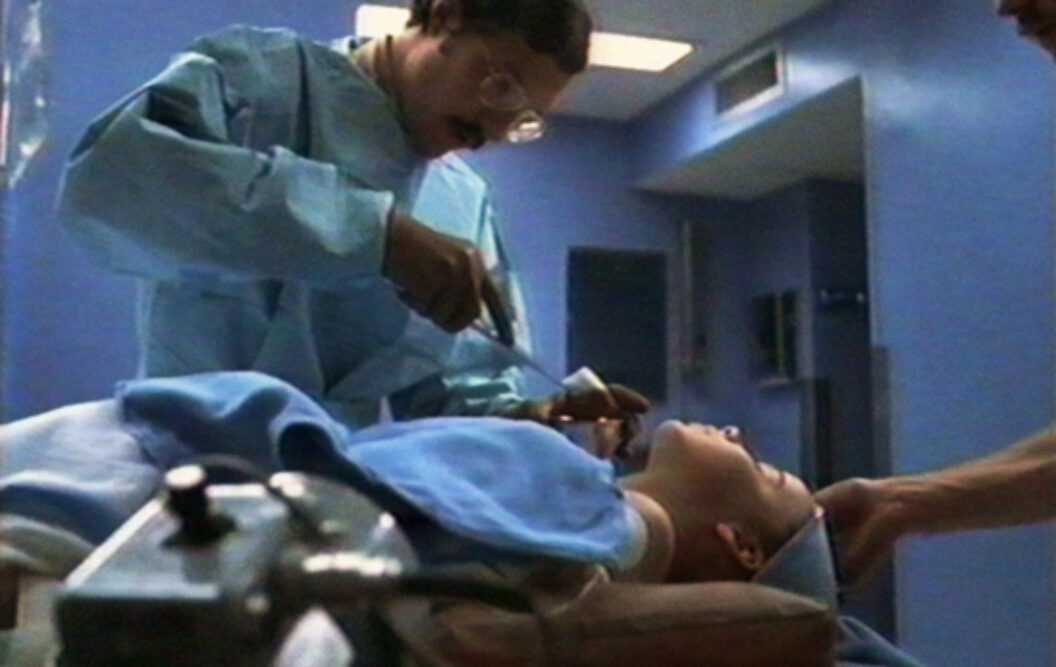 It is 1998 and The Exorcist is being screened in Caracas. The theater is, in fact, a moving bus; the audience members are young and middle-aged white-collar professionals. The bus belongs to a Venezuelan company that offers attractive package deals on interurban routes. To none of the viewers' knowledge, The Exorcist has been radically re-edited by the collective Daniela Lovera and Juan Nascimento, also known as the duo Nascimento/Lovera.
Nascimento/Lovera have stated that their work functions within a structural and thematic modification of prototypical narrative systems. For them fiction is equivalent to history—History with a capital H that, as a narrative construction, operates in contradictory terms with alternative micro-histories. Their art deals with processes of reception operating within a globalized economy, but told from a peripheral perspective. The ways history is perceived from a corner of the world in which education and literacy are luxuries have become the subject of their artistic project. Nascimento/Lovera's practice is inextricably related to their local context. In order to offer a genuinely alternative kind of storytelling—micro-histories—they manipulate representative films and videos from the dominant culture: Hollywood movies, local blockbuster films, and commercial television series. They have also applied the technique to independent productions. Implicit in this gesture is the view that even a Venezuelan independent film with a relatively modest reach employs the same narrative procedures driven by the market's protocols.
Although Nascimento/Lovera's edits typically preserve the original's narrative continuity, sometimes they employ disjunctive rough-cut editing, disrupting the psychological mechanisms of cinema, and transforming films that had previously functioned as commodities into radically abstract pieces. Their decision to show re-edited movies on buses catering to middle-class commuters is a direct consequence of their wish to present their new versions to the same audiences for which the originals were intended. They also insert their work into video-rental stores and the black market—an active hub for bootleg video sales—and have broadcast their videos on public television.
Lovera and Nascimento are post-nationalistic artists for whom symbolic power structures and mechanisms are dispersed everywhere. In their use of intertextual and anti-discursive strategies, including those of appropriation and readymades employed by their conceptual predecessors, they are working within a younger generation's global artistic lingua franca. Their 2000 piece Wuthering Heights, based on a telenovela produced during the 1970s by Venevision, represents a shift in their conceptual agenda. Wuthering Heights is a black-and-white video loop projected onto a four-part screen, like a grid in a modernist painting. Different moments of the story develop simultaneously: Heathcliff, Cathy, her drunken brother, and the other characters think, whisper, moan, imagine, yell, or simply gesticulate without having significant speaking parts. The piece deconstructs a product of the so-called golden age of Venezuelan television, when local production companies portrayed themselves as agents of enlightenment, bringing culture and entertainment to the masses. To echo Peter Brooks, to choose Wuthering Heights as adaptable content is to appropriate the aesthetics of astonishment that constitute melodrama. Like Nascimento/Lovera's, this is a hybrid genre, distilled from the moral imagination.
Gabriela Rangel is the director of visual arts and curator at the Americas Society. She was previously a film curator at the Fundación Cinemateca Nacional in Caracas, curator at the Museo Alejandro Otero, and assistant curator at the Museum Fine Arts Houston. She is a frequent writer on contemporary art, including for publications such as Trans and Parkett.