Nancy Princenthal's Unspeakable Acts: Women, Art, and Sexual Violence in the 1970s Reviewed by Hall W. Rockefeller
Situating a recent history of feminist art.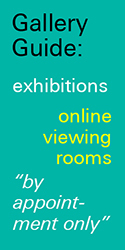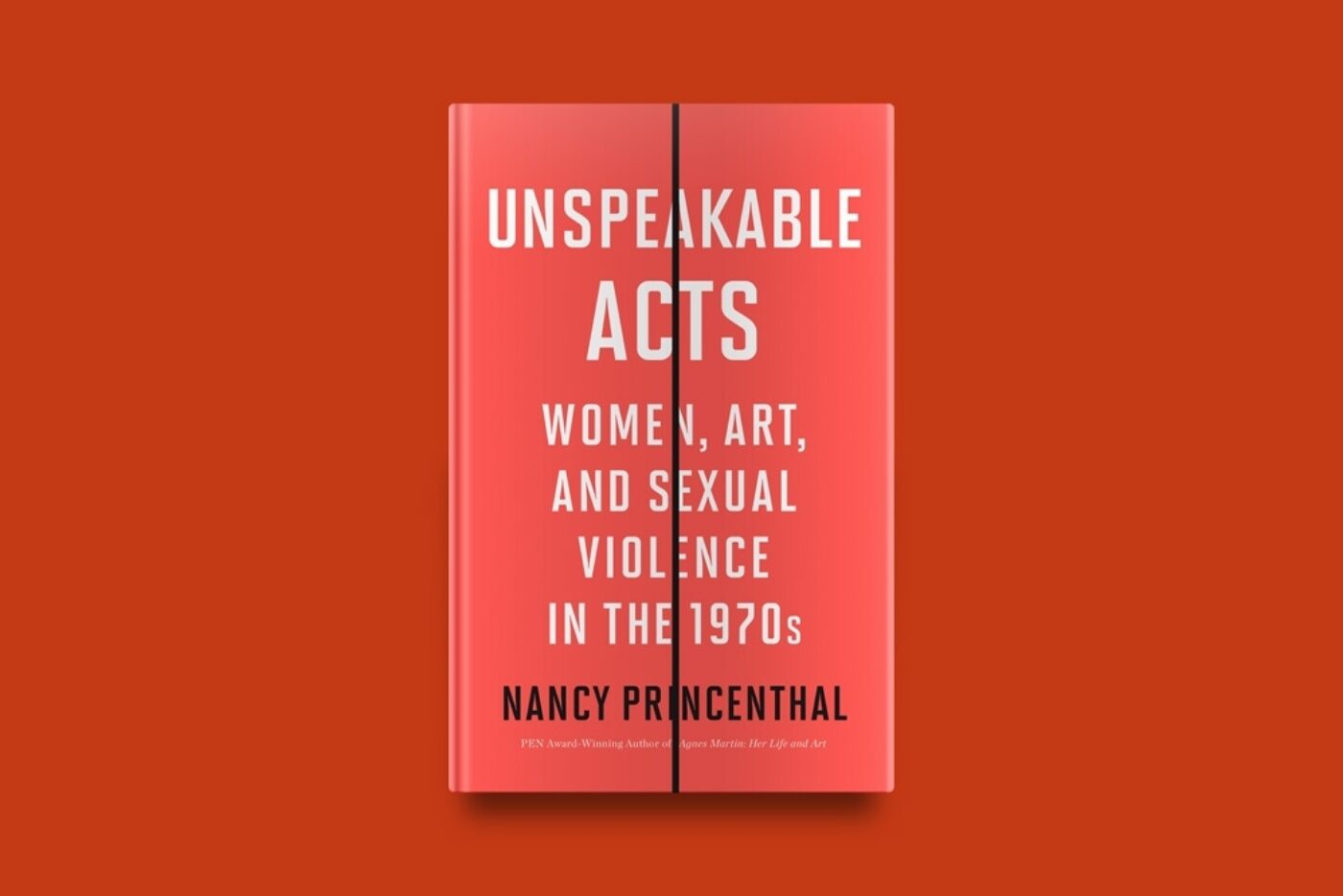 To begin this review of Nancy Princenthal's Unspeakable Acts: Women, Art, and Sexual Violence in the 1970s (Thames & Hudson) with a personal story of sexual abuse would be contrary to what lies at the core of this searing book: that is, a resistance to allowing frightening individual instances of violence to eclipse the near universal experience of rape and harassment suffered collectively by women. Charged with speaking these truths are the book's protagonists, among them Marina Abramović, Suzanne Lacy, VALIE EXPORT, Ana Mendieta, Adrian Piper, and more. This cohort of female artists was among the first to articulate these traumas for an art-world audience, often through performance or political action.
While the rise of identity politics has shifted some political discussions away from universalism in order to emphasize the multifaceted and unique experience of individuals, Princenthal writes that "leading feminist writers and thinkers [of the 1970s] would substantially shape art made in response to sexual violence … by resisting the exploration of individual experiences of harm." Lacy's Rape Is…, a 1972 artists' book riffing off of Charles Schulz's popular Happiness Is…, addressed itself to an unspecified "you" ("Rape is when a stranger in the street uses you for his fantasy and leaves you feeling naked"), thereby aiming for maximum relatability. From Yoko Ono's desire to produce a "work without ego" in Cut Piece (1964) to the "self-estrangement" achieved by VALIE EXPORT in Touch Cinema (1968), women artists of the era made work that confronted the "generalized feeling of threat" of violence against female bodies.
A similar tension comes into play with Princenthal's important discussion of the perspective of women of color during the 1970s, a welcome nuancing in the face of second-wave feminism's reputation for being "badly torn by race on the issue of sexual violence." (As was true for the first wave of feminism in the early twentieth century, in the 1970s one's feminist victories very much depended on one's race.) For women of African descent, the question became which part of an intersectional (to use a third-wave term to describe a second-wave moment) identity do you wish to make universal, and which do you wish to keep individual? Are you fighting on behalf of women? Are you also fighting on behalf of women of color?
Princenthal addresses these questions through Piper's complex and often philosophically heady work. Her alter ego, male "Mythic Being" was a response to the state of having, as a black woman, "your erotic self separated from your emotional one, to be alienated from your body, its desires, its skin color." Mythic Being, a "personification of our subliminal hatreds and dissatisfactions," would appear in public, in the pages of the Village Voice, or in Piper's studio work. In inhabiting this aggressive and antagonistic "folk character," Piper freed herself from a fixed identity by inhabiting black male stereotypes onto which others could project their fear and anxiety.
Although it is clear that for white feminists the second-wave movement was generally separate from that of black women, an oversight today's feminism seeks to correct, in the book's final chapters Princenthal makes it clear where today's feminists fall behind their foremothers. In the words of Susan Brownmiller, an early feminist writer and activist, and one of the book's recurring characters: "our movement was not a college campus movement." Indeed, many of the headlines concerning sexual assault of the past decade are closely tied to institutions of power. Date rape in the Ivy League, abuse at the hands of Hollywood moguls, or allegations against men seated at the precipice of power in government are the bulk of the stories that constitute the #MeToo movement. In 2015, Emma Sulkowicz addressed her own alleged rape by a fellow student on Columbia University's campus in a performance piece titled Carry That Weight (2014–15). She declared that she would haul her dormitory mattress with her until her rapist was expelled, a move that prompts Princenthal to note "attention paid to victims of sexual violence, particularly within the art world, is disproportionately on privileged, young, and attractive women."
Princenthal ends the book with a challenge. Bemoaning that "feeling" has been "cleaned up" to suit the social media age, she asks artists to push themselves when it comes to the subject matter of sexual violence. While she is by no means nostalgic for the past she writes about so incisively, Princenthal mourns a lost opportunity and the art that might be made but isn't, as the digital age is more interested in "wide marketability" than in honesty. (Or, as journalist Zoë Heller writes, "it would be a salutary thing to have some old-school feminist pugnacity injected back into culture.") In order to make feminism, and the art that surrounds it, universal––to be consumable on the "democratic" platforms of social media––any roughness is smoothed. But what we are left with is not universal, but generically appealing (a quick look at the hashtag #feministart on Instagram will prove my point). A puzzle piece with its edges shorn, it is an unrelatable––and what's worse, uninspiring––vision of what feminist art can be.
Hall W. Rockefeller is an art critic, writer, and founder of less than half, an online platform for female artists. She holds a master's degree in art history and has written for Hyperallergic, Performa, and Sculpture magazine.