Nadja Bournonville by Zoe Beloff
If one believed in nominal determinism, one would say that Nadja Bournonville was destined to work on the subject of hysteria.

Discover MFA Programs in Art and Writing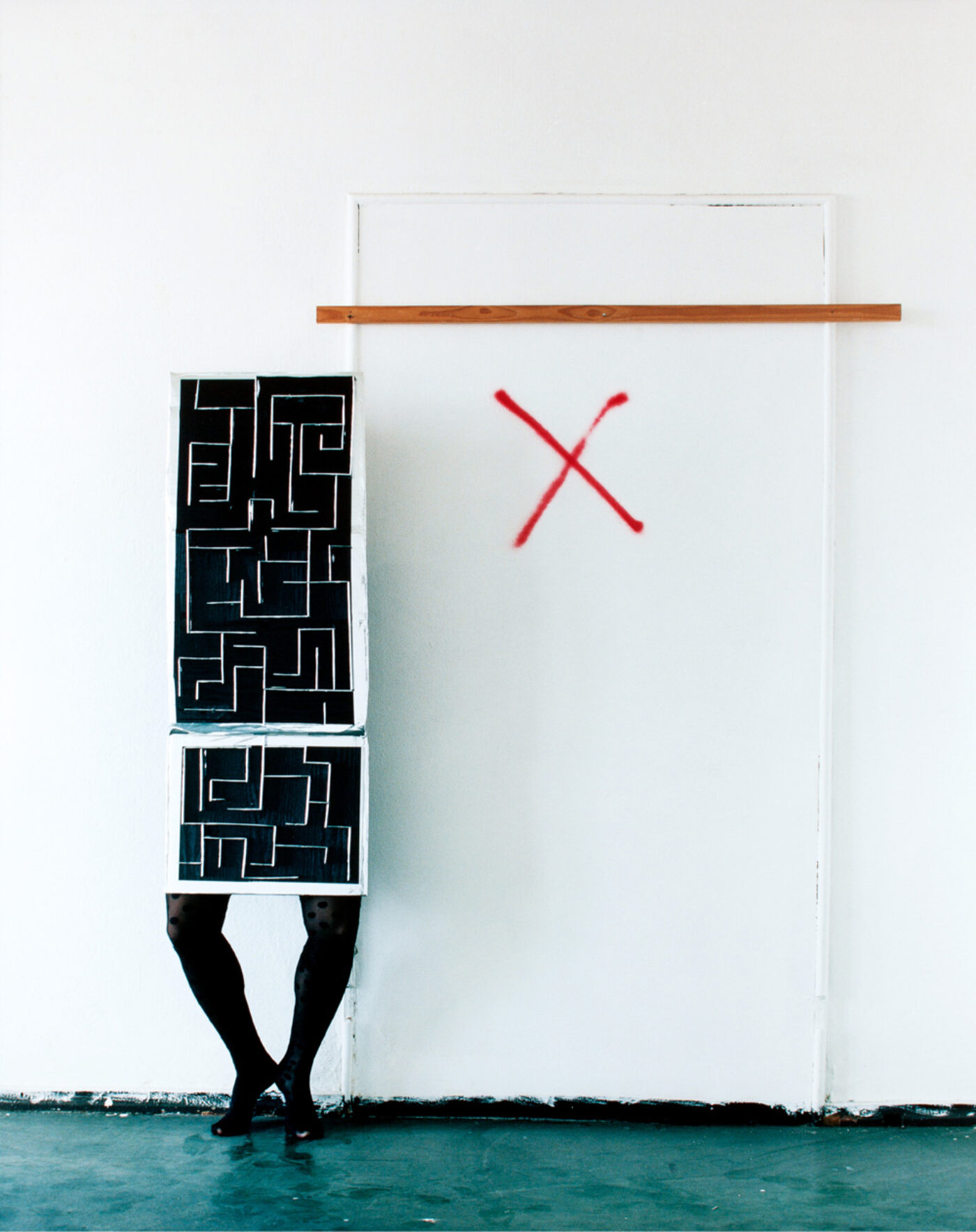 If one believed in nominal determinism, one would say that Nadja Bournonville was destined to work on the subject of hysteria. Nadja is the name of a book written by André Breton about an elusive and disturbed young woman, which concludes with the line, "Beauty will beCONVULSIVE or it will not be at all." The name Bournonville hovers close to Bourneville, the doctor who treated the most famous of all hysterics, Augustine.
In the second half of the 19th century, the great neurologist Jean-Martin Charcot presided over the hospital of the Salpêtrière in Paris. In his charge were several thousand women and some men who suffered from what was known as hysteria. It was a mysterious disorder that could take the form of anything from the temporary paralysis of a limb to a full-scale attack in which the hysteric would throw herself about and speak with people that only she could see.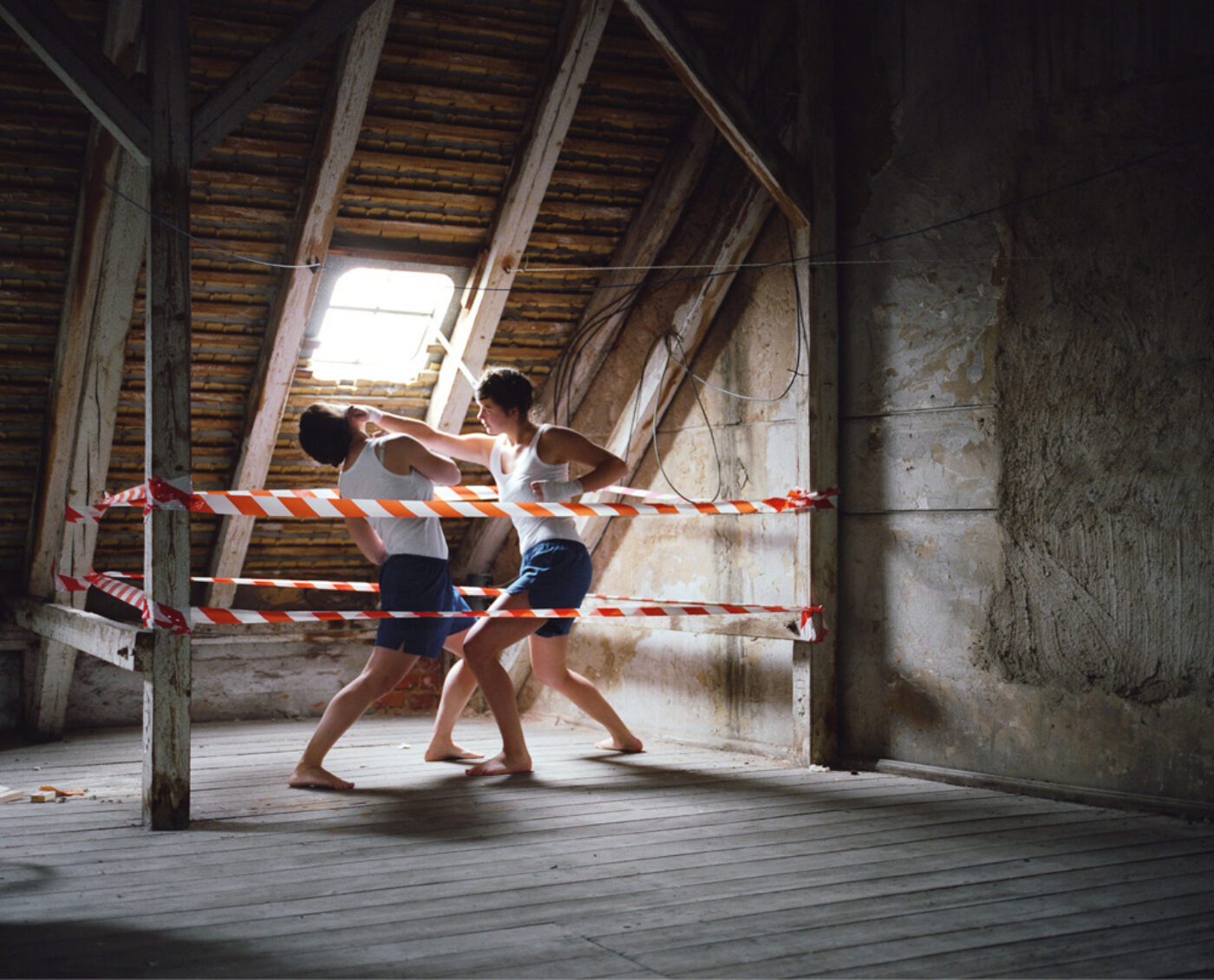 Charcot believed his task was to record and decipher the language of these strange phenomena. To this end, he turned the hospital into a veritable image factory, employing the newest photographic technologies. Under the guise of the dictum "the camera cannot lie," illness was staged as drama in a complex collaboration between doctor and patient. From the beginning, medicine and art were entwined. Charcot himself said that, when hypnotized, hysterics made perfect models for artists because they were so expressive. But it was not until 1928 that the surrealists Breton and Aragon really exploded Charcot's statement in their scandalous text "Le cinquanenaire de l'hysterie." They stated bluntly that these so-called medical photographs were in fact highly charged erotic images of underage girls taken by doctors who, so they claimed, had sex with their patients. They concluded by upending the whole definition of hysteria: "Hysteria is not a pathological phenomenon and can, in all respects, be considered as a supreme means of expression."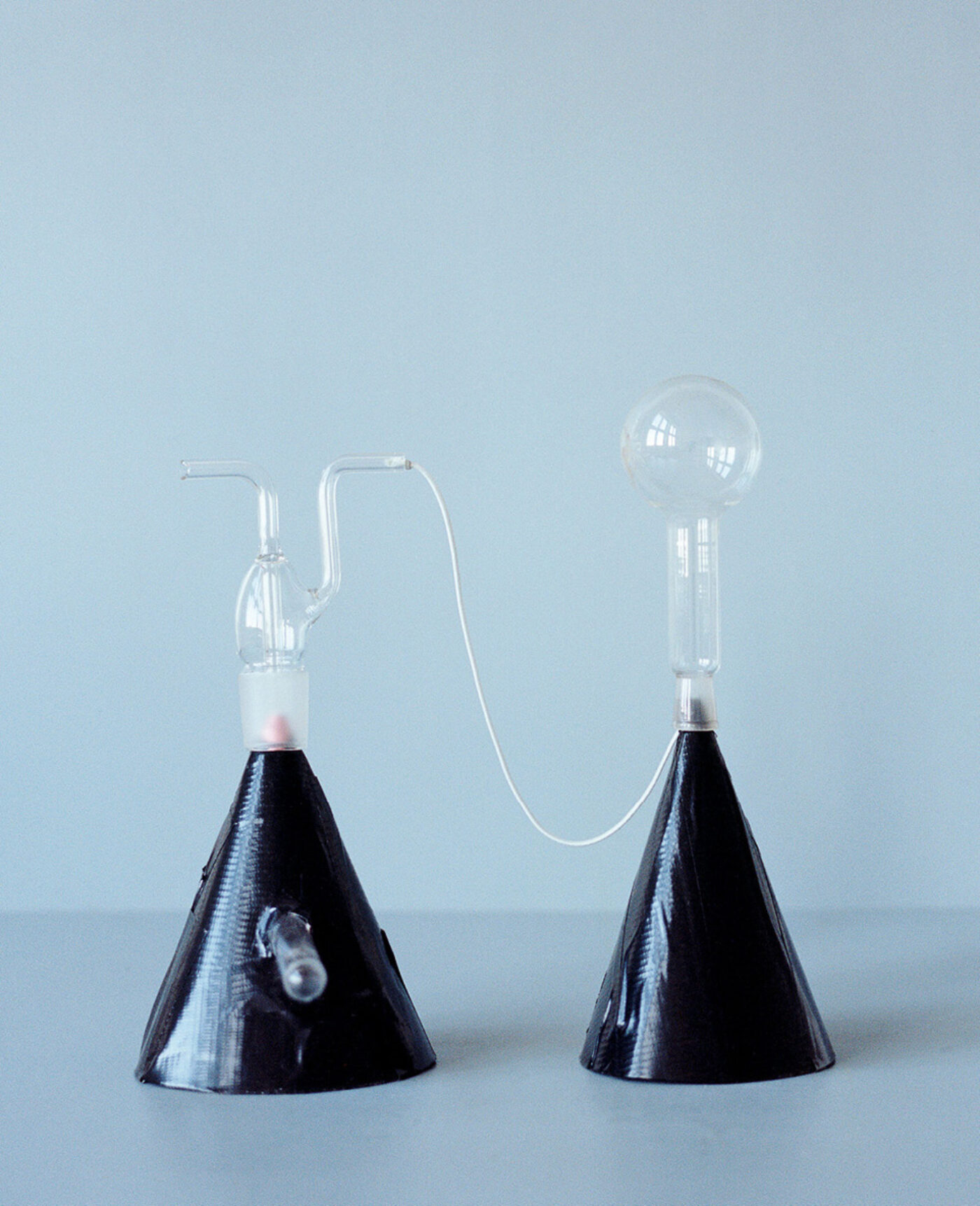 Almost 140 years after the "great era of hysteria," only faint traces remain in Bournonville's photographs. Most of the images in her A Conversion Act series show young women posing in empty rooms. They appear to be playacting hysteria in colorful dress-up clothes, not unlike the way children play at being doctors and nurses. And just as children go about their games free of the knowledge of pain and suffering, so here too the convulsions have vanished. Instead, Bournonville depicts the young women posing in her vignettes tenderly. In Putting Up a Fight, a girl feigns hitting her friend in a mock boxing match. In The Great Tit, we see the back of a crouching young woman with prosthetic breasts attached. It calls to mind the photographs of Hans Bellmer but without the perverse eroticism. Bournonville's Medical Machines, a group of photographs, show household items strung together with wire or tape. Built by the artist, they evoke 19th-century electrical devices used to treat hysterics as well as surrealist objects like Man Ray's Cadeau (an iron with nails), only Bournonville's objects are more delicate and playful. One might call A Conversion Act a work of transformation. Through enacting and staging these pictures, Bournonville displaces the male hold over images of hysteria and in so doing she defuses the hysterical spectacle.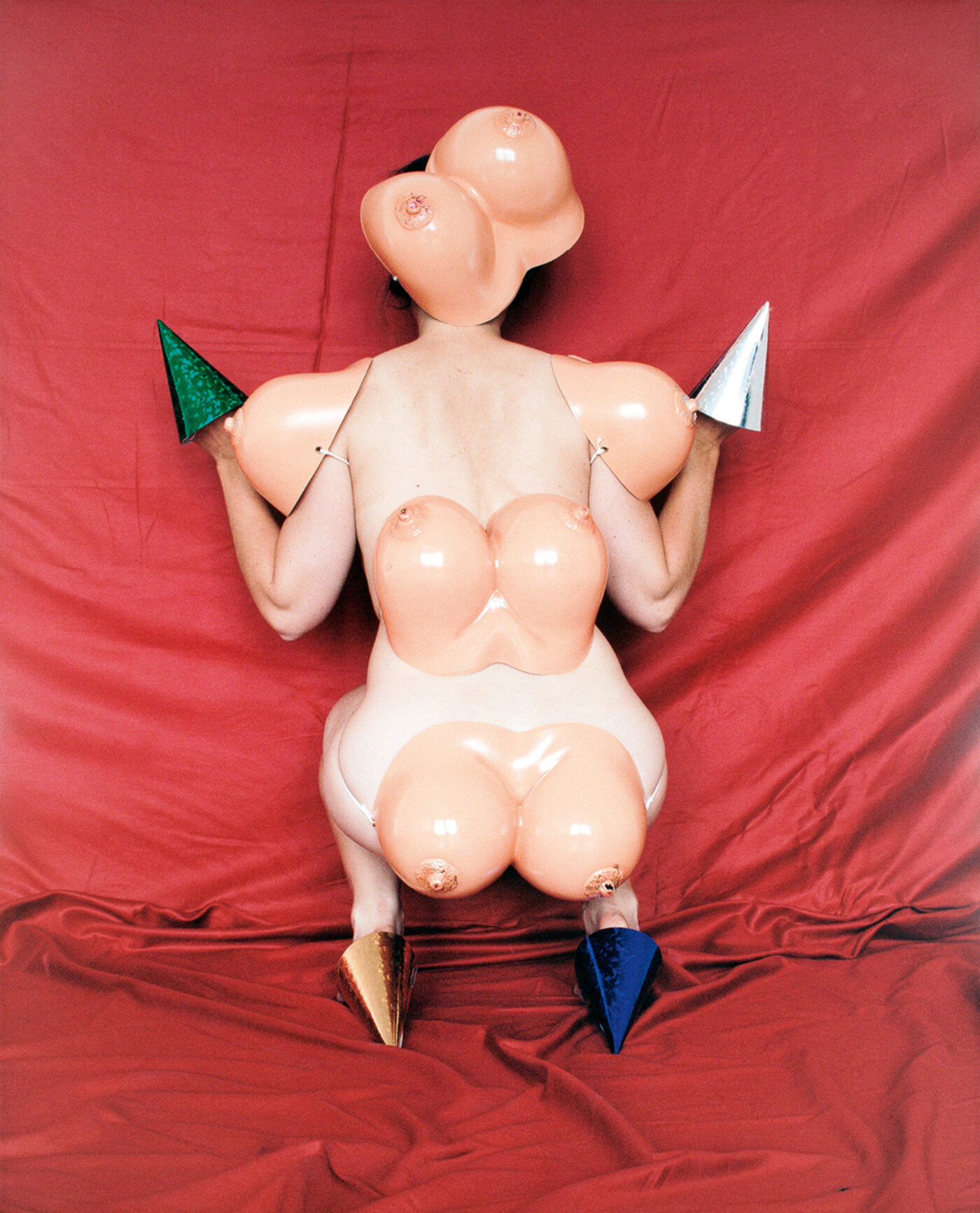 In her strongest works, the erotic returns in subtle and inconspicuous ways. I am reminded of what Roland Barthes called the punctum. As I find my eye drawn to the dirty feet of The Champion Imitator or the bra strap of one of the girl boxers, ideas fall away and real life enters into the images.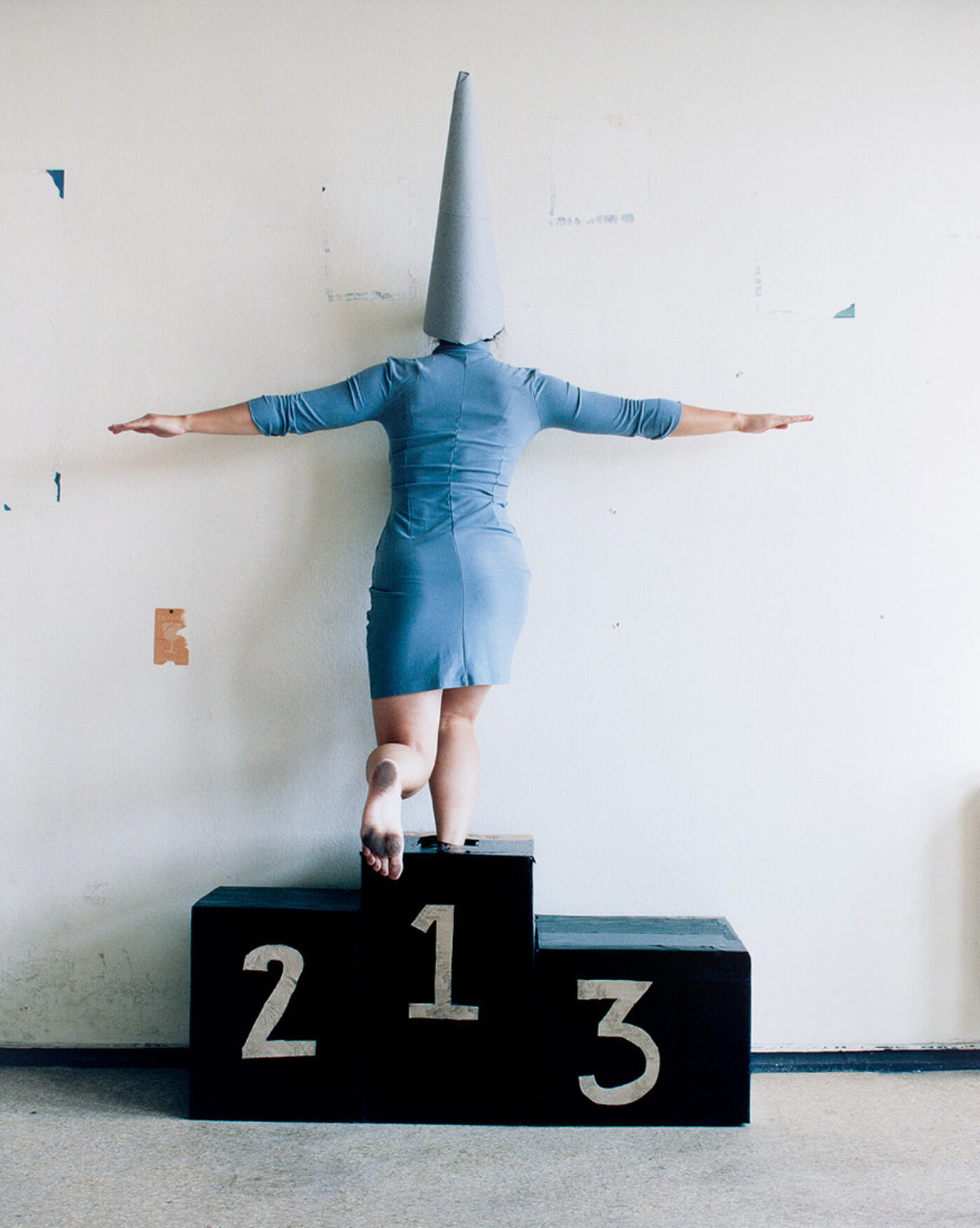 — Zoe Beloff is an artist based on New York's Lower East Side. Her projects aim to connect the present to the past so that it may illuminate the future in new ways.
Originally published in
Featuring interviews with Hope Gangloff, Richard Thompson, Matías Piñeiro, Joanne Greenbaum, Gyula Kosice, Fiona Maazel, Phillip Lopate, Abraham Cruzbillegas, and David Grubbs.