Movies and Their Making: New York Film Festival's Kent Jones by Peter Gizzi
"We choose the films that mean the most to us and offer them and let people react to them and form their own impressions and judgments."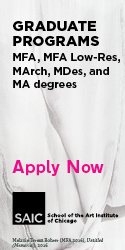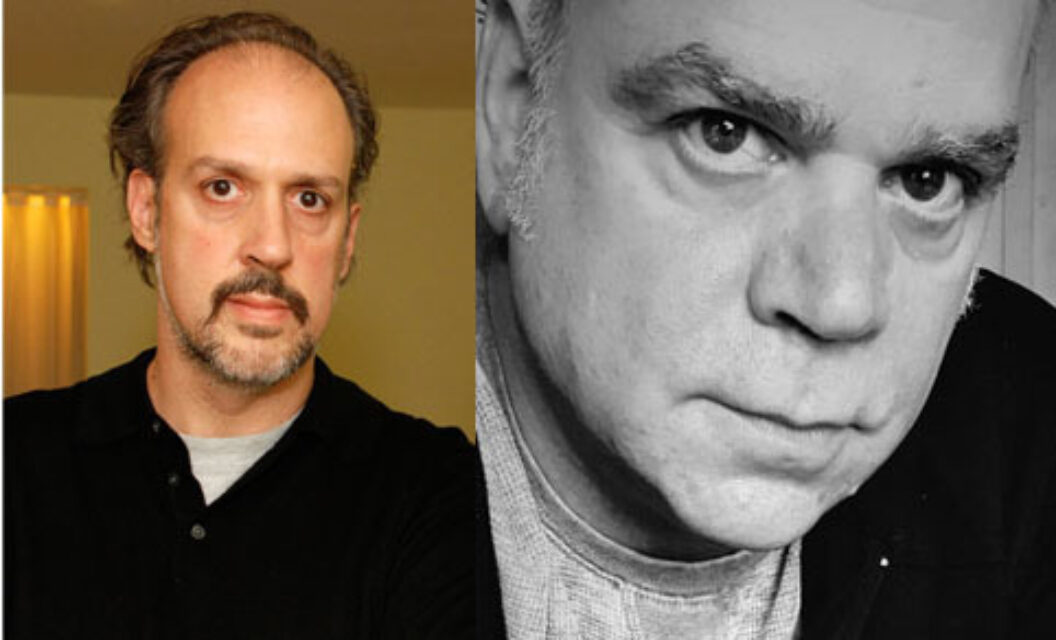 For the official start of the 2017 New York Film Festival, Peter Gizzi interviews the festival's director, Kent Jones, about this year's selection of films along with his own life as a filmmaker and prolific writer about film.

—Alan Gilbert
Peter Gizzi This is your fifth year as director of the festival, and I wonder if each year a focus emerges. Is there one this year? Are there films you favor as anchors?
Kent Jones Every year around this time, I do a few interviews, and this question always comes up: what themes did you pursue? My answer is always the same: none. We choose the films that mean the most to us and offer them and let people react to them and form their own impressions and judgments. Inevitably, there are always themes running through the selections, but you or anyone who comes to see the films we're showing is just as equipped to perceive and discuss those themes as we are. Anyway, our criterion is that simple: what movies did we like the most? Our board, God love them, insists that we preserve and protect the mission.
Doing a kind of aerial overview, I can say the following: there are a lot of movies from France; there are a lot of movies directed by women (including French women—Agnès Varda and Claire Denis); there are a couple of movies about the migrant crisis (Sea Sorrow by Vanessa Redgrave and The Other Side of Hope by Aki Kaurismaki); there are a couple of excellent portraits of writers (Joan Didion: The Center Will Not Hold by her nephew Griffin Dunne and Arthur Miller: Writer by his daughter Rebecca Miller). Beyond that, everybody else can figure it out.
Anchors … interesting. There are always a few movies that I like a little less than some of my colleagues on the selection committee (Dennis Lim, Amy Taubin, Florence Almozini), some films that I like more than some of them do, and some films that we all love. I guess I could say that I'm really happy to be opening with Richard Linklater's new movie, that I'm really happy to be showing the actual final version of Arnaud Desplechin's wild Ismael's Ghosts (as opposed to the shorter cut, which opened this year's Cannes Film Festival on a puzzling and not-filmmaker-friendly note), that I was really moved by Mudbound by Dee Rees because it put me in mind of the very best of old Hollywood craftsmanship and gave an epic treatment to a story about racism in the deep south during World War II that no studio executive at the time would ever have dreamed of making, that the work of filmmakers like Denis (Let the Sunshine In), or Philippe Garrel (Lover for a Day), or Lucrecia Martel (Zama), or Todd Haynes (Wonderstruck) seems increasingly precious to me. And … I'm not sure if it's an anchor, but Faces Places by Varda and JR has assumed a cherished place in my mind, for its simplicity and freedom and fleetness.
PG Wow, these films sound terrific, another great year. Have you seen a shift in the film-festival landscape during your five years as director?
KJ So many things have shifted in the last fifteen years. As is often, maybe always, the case with anticipated or perceived changes, there is a lot of talk about the changes coming and about how and when they're going to occur and affect us, and then … boom, they've happened. In the case of film criticism, one day everyone was getting paid and the next day everybody was expected to write for free… and love it. In the case of "the digital revolution," it started in the editing room and with the advent of the D. I., or Digital Intermediate, which allowed for much more speed in the cutting room and leeway with sound and image, i.e., the ability to do previously unimaginable things like painting out microphones, or putting an actor's head from one take on top of his body from another, or changing the entire color palette. Then it affected the way that films were shot, and then film exhibition. At this point, it's a rare thing to find a first-run theater with 35mm capability. Quite a few people still shoot on film—Darren Aronofsky, Martin Scorsese, James Gray, Paul Thomas Anderson, Christopher Nolan to name a few—but no one does analogue post anymore.
And another big change is the rise of episodic TV, and the influence of episodic TV on the cinema. When we were young, the cliffhanger was something you saw on soap operas. Then George Lucas came along with the one-two punch of Star Wars and Raiders of the Lost Ark, which he produced, and the cliffhanger was back. And then it was built into cable TV in extremely clever ways—for instance, ending one episode in the first season of The Wire with a bunch of cops trying to beat the clock and complete hundreds of pages of paperwork. In many ways, TV has improved. The high-key all-purpose flat lighting and quick character tagging of, say, Medical Center or Cannon—that's all over. And the level of artistry in something like Mad Men is extraordinary. But it's all a little overextended—even The Wire, which had a pretty ordinary last season. And it's also very much a matter of formula: novelty (a turn-of-the-century hospital in The Knick, the inner and outer lives of Jersey gangsters in The Sopranos), sociological acuity (a southwestern chemistry teacher doubling as a meth manufacturer in Breaking Bad), vivid flashes of character, storytelling that is constantly elbowing in and out of tangents and thus creating the impression of vast amounts of territory, "relevance" to whatever happens to be going on in "the culture" at the time, and "style" as set by a template sometimes laid down by the actual filmmaker who creates the first two or three episodes and sometimes simply dictated by the showrunner.
This makes for a lot of great and lively viewing, and I think it's been a horrible influence on movies, which are based on concision, compression, and stylistic choices made as responses to the moment in relation to the motivating force that started it in the first place by one individual as opposed to a committee. For that reason, I thought that the first two episodes of House of Cards were riveting, and I could've cared less about the rest. That's because the first two episodes were directed by David Fincher.
So, I see a lot of vivid, relevant, stylistic stuff now, turning up at a lot of film festivals and winning a lot of awards. At the same time, many of the films and filmmakers that mean the most to me don't turn up at many festivals. For reasons that I can't fathom, Desplechin's penultimate film, My Golden Days, one of the best movies made by anyone anywhere in the last ten years, turned up at relatively few North American festivals. And as I mentioned, his wild new film, Ismael's Ghosts, opened the Cannes Film Festival but in a compromised cut shorn of twenty minutes. Should I add as a disclaimer that I co-wrote Arnaud's American film Jimmy P. ? No, because he's a great filmmaker, period. Denis's last films haven't turned up at many film festivals either. Nor have Pedro Costa's or Garrel's. Martel's new film, Zama, wasn't invited to Cannes. Why? I have no idea.
I think that there's a real divergence now, and that the culture of film festivals has veered away from the heart of cinema. Being a filmmaker, as opposed to a purveyor of TV-related products, no longer carries the kind of instant guarantee of star status that it once did. The same thing happened in the music industry. That's all for the best, I think. It might seem sad, but in fact it's okay, because the good work was always good, whether or not it was in the cultural spotlight.
PG Besides directing the festival you are primarily known as a documentary filmmaker, your latest being Hitchcock/Truffaut, the moving story of the meeting of these two remarkable men and their abiding passion for cinema. This year, excitingly, you recently finished your first dramatic feature, Diane, starring Mary Kay Place. Have you wanted to make a dramatic feature for a long time?
KJ I've always wanted to make films. And I've always seen writing about them as steps on a path to making them—not career steps, but steps to understanding the question of what it is to make a film. I took a longer time getting there than others, certainly more than many of the French filmmakers I know, who also saw writing about movies (most of them for Cahiers du Cinéma) as a preparation for making them. I think that the situation is quite different in France, or has been. Paul Schrader was a critic, and he told me that it was nothing but a hindrance to getting his films made.
For me, there were so many things that led to filmmaking: being entranced by pictorial history books about movies and movie stars when I was a child… being further entranced by Bogart as I got older … getting my hands on Andrew Sarris's The American Cinema as a young teenager and watching films that were on his lists whenever they were broadcast on television … discovering Cabaret by Bob Fosse and seeing it five times when it came out … writing thoughts about movies in a notebook … seeing everything that came out during the great age of the New Hollywood in the '70s … writing some actual reviews … going to school in Montreal for a year and seeing Jean-Luc Godard give his second round of histoire(s) du cinéma lectures … coming to New York and talking about movies and poetry to you … taking a class at NYU with Noel Carroll … seeing avant-garde films … seeing Rear Window and Vertigo, both of which had long been out of circulation at the time, with you in a packed Friday-night screening organized by Peter Wollen for his Hitchcock class (which you were taking—I later took his avant-garde class) … making some very simple films in class at NYU, the best of which I abandoned … writing some scripts that people liked … going deeper into writing at Film Comment and Cahiers du Cinéma … making a real connection with French filmmakers, some of whom are among my closest friends … programming a '70s series with Bruce Goldstein at Film Forum, which led to programming at Lincoln Center with Richard Peña … my friendships with Manny Farber and Patricia Patterson … watching movies with your godchildren, my sons… . And then there's my relationship with Marty Scorsese, which began twenty-six years ago when I started working as his video archivist at his old offices at the Brill Building: I co-wrote and worked intensively on his epic doc about Italian cinema,; we co-directed a couple of small documentaries; he produced and narrated the first documentary I made on my own (about Val Lewton); we made a movie about Elia Kazan together … and that's leaving out all of the things we've been talking about over the years.
Throughout that time, I had fiction films I was planning to make. There was a script about a married couple in the Berkshires, our home ground, that I started writing thirty years ago, that almost got made, that I'm rewriting now and will probably make next. There was a virtual reality script. A short film based on Hawthorne's "Wives of the Dead," a story that you introduced me to. I've got something I'm thinking about now, set in New York City in the early '80s. I'm kind of letting that and something else percolate. Certain ideas sit in my head for a long time. I rarely lunge at anything—like, "Wow, what a great idea I just had, I have to write it now!"
Diane is something I started thinking about when I was in my twenties: a movie about my great aunts and uncles on the Yankee side of the family, who grew up in the woods in a small town on the Canadian border at the turn of the century. In the late '90s, you and I saw the Francis Ford Coppola film The Rainmaker, and I knew I wanted Mary Kay Place for the film. At a certain point, it became a story about a mother and her son, and reading The Professor's House by Willa Cather took it in a certain direction for a while. "Come Out" by Steve Reich, a piece I've always loved, became a part of it. In 2013, I met Mary Kay and told her about the idea. We got to be good friends. In December of 2014, my mother died. A couple of months later, Mary Kay wrote to me and asked me about the script, and I decided that I wasn't going to answer her until I had a draft. I wrote it in Paris, where I was doing post on Hitchcock/Truffaut before the annual pilgrimage to Cannes. I went to my old friend Caroline Kaplan, she brought in Luca Borghese and Ben Howe, producing partners, and Oren Moverman, and it was Oren who got the film made with his partners in a new company. We shot it in Kingston in January—as you know, since you're in it, with my son.
PG You have also spent many years writing voluminously on cinema. Is there a relationship between your film writing and filmmaking?
KJ I think that writing about movies and making movies can go hand in hand. But most of the time, they really don't. Over many years of writing criticism, I became more and more consumed with the actual question of what it is to actually make a film. Most film criticism doesn't go near it. As a matter of fact, certain people that call themselves film lovers or "cinephiles" take pride in not paying attention to what filmmakers say, and they get lost in the miasma of beautiful concepts like mise-en-scène. I have no problem with mise-en-scène as an idea, I believe in it, but I do think it should be set aside as a critical term. The cinema is very, very young, but many of the people who write about it treat it as if it were very, very old. André Bazin made that mistake: he wrote that because it began close to the beginning of the twentieth century, the cinema had a rapid development that had already ushered in a classical era by the '50s. When you really stop to think about it, the idea is ridiculous. Poetry and painting developed over a few thousand years, but the cinema zipped its way up to speed because it developed in the age of air travel and penicillin: absurd. So I think that there are too many vague terms in film criticism, too little attention paid to acting, and almost zero knowledge of how a film set actually works. That includes everything from what a director actually does—not to mention what everyone else from the gaffer, to the costume designer, to the set dresser actually does—to the extraordinary time factor: the clock is always ticking. It's ticking on the set, it's still ticking in the editing room, and it keeps ticking in the mix, the color correct, and up to the end of post-production.
Peter Gizzi is the author of seven collections of poetry, including Threshold Songs, In Defense of Nothing: Selected Poems 1987–2011, and Archeophonics, which was a finalist for the 2016 National Book Award.