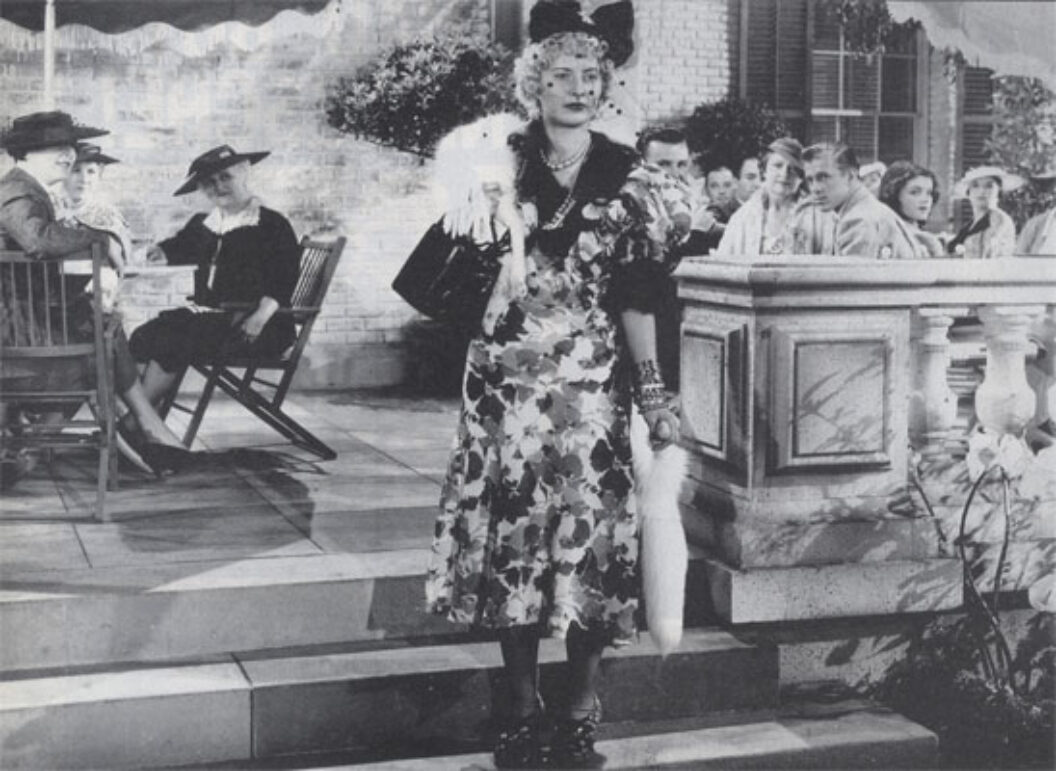 When Catherine Texier and I sit one morning at a café to discuss our recently completed projects—Breakup, Catherine's book, and Luminous Motion, my film—we keep circling back to two themes: the need to retell the story of women, to recast women as heroines; and, a mother's sexuality. These are themes we have both explored in our work, but it happens that both of us are also now living alone with our daughters. On the front lines of the conflict between sexuality and motherhood, our exploration of a mother's sexuality reflects that.
We talk about the implications of motherhood in our culture. Is motherhood considered intrinsically nonsexual or incompatible with overt sexuality? When we think about a mother engaging in sexual activities, when we read about the details of her sexual life, or witness them on a screen, do we—as readers, as viewers—feel uncomfortable, like children who cannot conceive of their mothers as sexual beings? Is it more acceptable in our culture to read about a 20-year-old girl's first sexual encounter? From that point, other questions spin off: can a mother who pushes the boundaries of her sexuality, who does things that are considered unorthodox, be a sympathetic character? What is our culture's attitude toward the mother? How far can we go, as a filmmaker and a novelist, in representing the mother as a sexual being? And, how can we confront our culture's profound ambivalence toward women's sexuality?
When I first saw Paul Schrader's film Affliction (1998), I was struck by Nick Nolte's portrayal of a father plagued by the violent behavior of his own father who was unable to show love for his child. There is a moment when Nolte holds back, as hard as he can, to prevent his own violent tendencies from overtaking him. In that moment, I was completely sympathetic; I so strongly felt his pain that I forgave him when he bashed his daughter in the face because she rejected him. I thought about all the fathers I'd seen in film, from Marlon Brando in The Godfather (1972), to Dustin Hoffman in Kramer vs Kramer (1979), fathers who are far from perfect, but able to express a sexual life outside the family; who are full of contradiction, but whom we understand and love.
Why are there no moments like that in films about mothers? I started to rack my brain, to review the history of cinema, reviewing the mother characters in Now, Voyager (1942),Mildred Pierce (1945), and Stella Dallas (1937). I wondered if I felt the same sense of identification and forgiveness for the mothers that I allowed myself to feel for Nolte's character in Affliction. Not only has the mother been positioned as either absent or peripheral in mainstream culture and representation, but she has also been categorized as either "good" or "bad" without much depth to the portrayal. It is especially apparent in W. D. Griffith's filmMothering Heart (1913), which featured Lillian Gish as a self-sacrificing, passive mother figure. Gish embodied the 19th-century cult of true womanhood; a martyr totally devoted to mothering. The "good" woman is equated with the ideal mother type and the good wife forgives anything for the sake of her family. When Gish, after discovering her husband's infidelity, moves back to her mother's house with her baby, the baby dies. As a result of this horrible punishment, she is reunited with her husband.
In the '30s and '40s, as we moved into classical Hollywood narratives, some films did show the mother stepping outside her allocated place. Single mothers became sexual, but did so in an ambivalent manner. With the Depression it was less economically feasible for the mother to remain at home. These stories reveal the disruption caused by the mother stepping outside of the family circle. The narrative outcome of these stories has the mother either returning to her place within the family or giving up her child. What takes precedence is the child's psychic and social well-being.
In Stella Dallas, the mother, played by Barbara Stanwyck, is in conflict but finally chooses what patriarchy deems appropriate. In Imitation of Life (1934), both Claudette Colbert and Louise Beavers are single mothers—white and black, respectively—who fulfill the ideal mother role while working. Both mothers are seen to fail their daughters in part because of their unorthodox lives. Stella Dallas puts upward mobility over close mother-daughter bonding. Stella follows her sexual pleasures, expresses herself freely in her eccentric style of dress and grows too attached to her daughter. The film punishes her: she becomes a spectacle of disapprobation in her upper-class milieu and, by her own recognition, an unfit mother. It is interesting to note that in the '30s, mothers are made central characters with whom the viewer could identify more than in any other period of filmmaking. These mothers are seduced away from conventional places through force or weakness: it is never their need to fulfill their own desires that makes them transgress their given roles.
Rather then the maternal sacrifice theme of the '30s and '40s, films of the '50s focus on the threat of female sexuality and on the sexual mother's inability to foster healthy children. InMildred Pierce, despite her dedication to motherhood, Mildred's realization of her own sexual power and her ability to be the breadwinner leads to the demise of her daughter. In All that Heaven Allows, Douglas Sirk's 1955 melodrama, a sad widow, Jane Wyman, has an affair with a young gardener, Rock Hudson, but her children, threatened by her newfound sexuality, force her to stop seeing him. The relationship progresses only after the children are grown and out of the house. In Hitchcock's Marnie (1964) and Psycho (1960) we see the theme as well; the craving mother who is responsible for her child's disorders.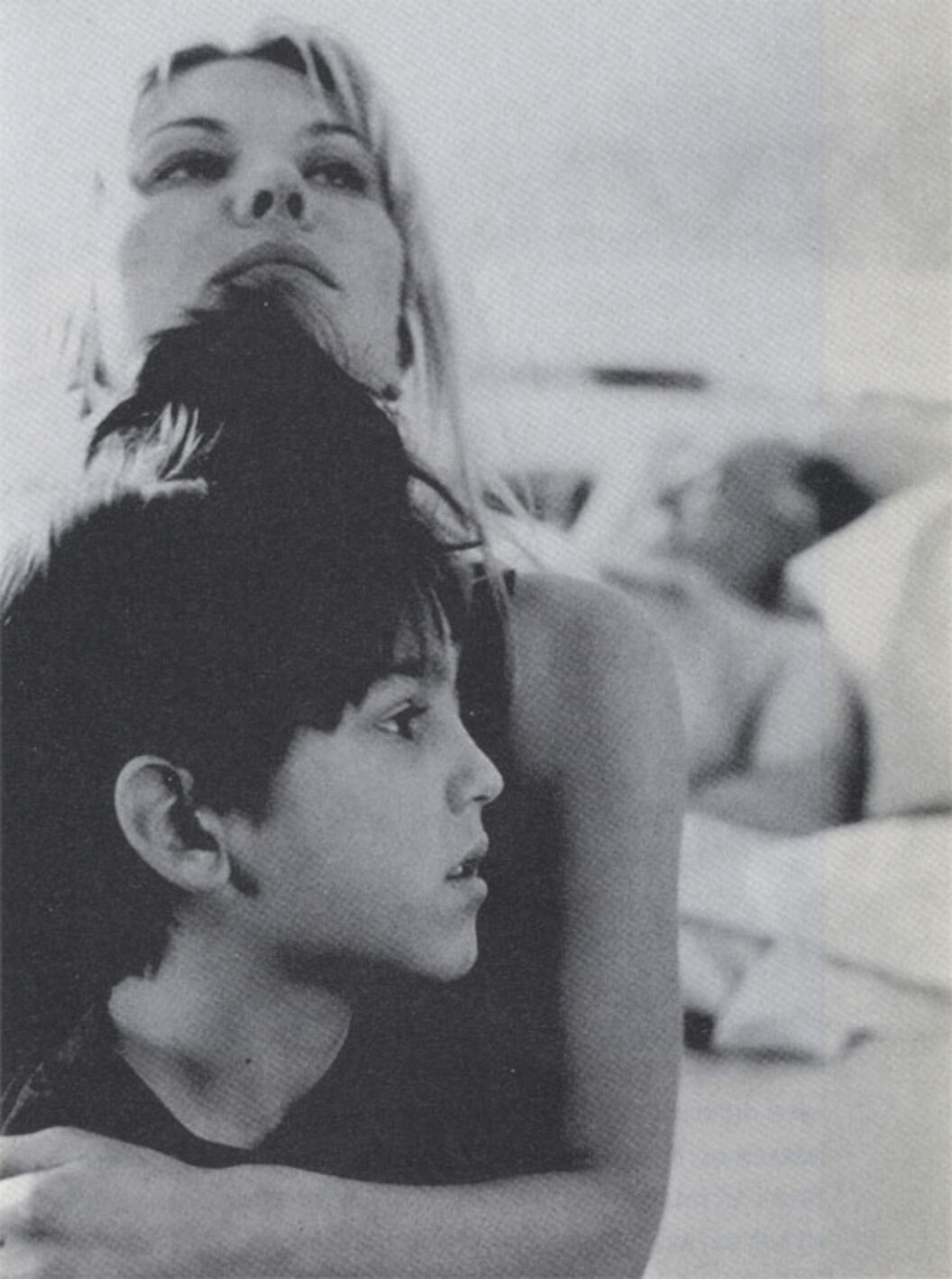 It is significant that in early-20th-century cinema there are no set texts written and directed by women to parallel women's fiction. Women's films were directed by men, although interesting exceptions are found in the work of directors Dorothy Arzner and Lois Weber. In its derivation from women's fiction, women's film deals with the more heroic or subversive aspects of mothering. But these films rarely allow the mother to be independent from men—the women always end up back in the home. The films attempt to appropriate the male drama and make it a powerful experience for women. Lois Weber's The Blot, made in the early 20s, reveals a female director's special sensitivity to the domestic sphere, one that could only come from inside knowledge and identification. While not a clearly "strong" mother figure, Mrs. Griggs is the most powerful figure in the film. The climactic chicken-stealing scene is instigated by her need to feed her daughter, Amelia. She struggles with this because it is in conflict with setting a moral example for her children. But we are still left with a self-sacrificing mother dedicated to her family no matter the personal cost.
Two contemporary films stand out in my mind for their exploration of the narrative from a sexual woman's/mother's point of view. In High Tide (1987), Gillian Armstrong directs Judy Davis as a mother who left her daughter years before the start of the film, only to run into her by chance in a small Australian town. Davis's character is ambivalent about her role as mother; she's been drifting around with a group of women singers and an Elvis look-alike; she picks up men at random, and lives according to her passions. When finally confronted with her daughter's need and love for her, she makes an attempt to integrate the role of mother into her life. But we are left with a feeling of uncertainty and ambiguity so unlike the easy resolution of Hollywood films as to whether this new mother/daughter relationship will last. InBlue Sky (1994), directed by Tony Richardson, Jessica Lange plays an off-beat, sexy wife and mother who constantly exhibits her sensuality for her army officer husband, Tommy Lee Jones. This forthright and unconcealed sexuality seems to cause a problem for everybody except her husband, who appreciates her for who she is. What is so interesting is to see an overtly sexual mother integrate her sexuality into—as opposed to outside—the family. In the current independent film Tumbleweed (1999), Janet McTeer's mother is a flirt; in a wonderful scene she teaches her daughter how to kiss, demonstrating with an apple. The easygoing acceptance of sexuality between mother and daughter seems groundbreaking, and yet it's comfortable and familiar.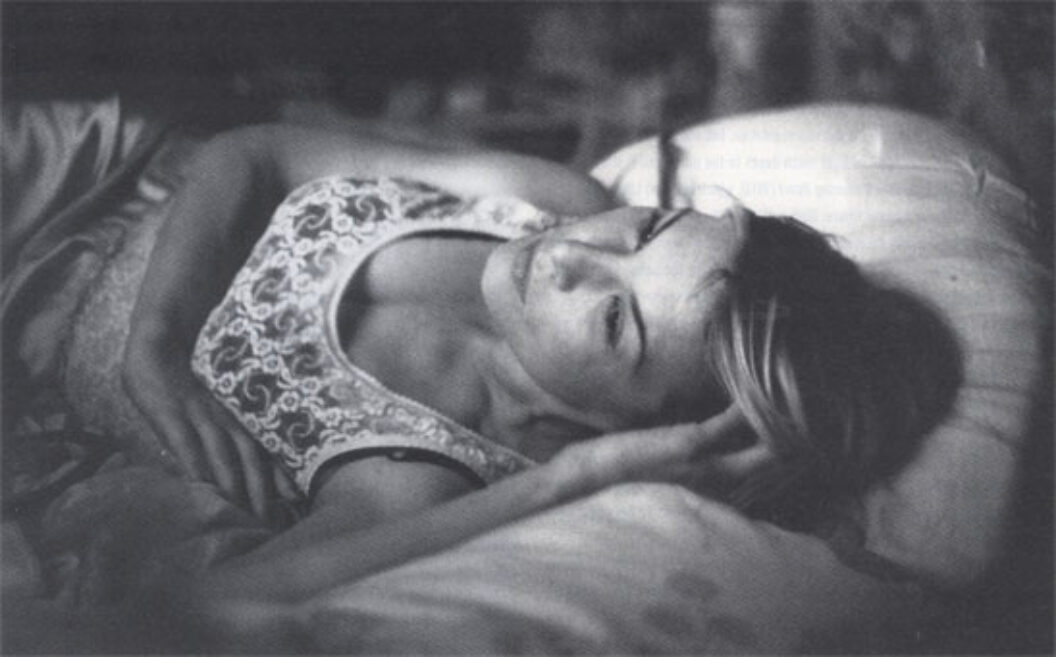 I had recently finished editing Luminous Motion when Affliction opened in the cinema.Luminous Motion is about a too-tight bond between mother and son as they travel on the road together, living a kind of Bonnie and Clyde existence. Mom seduces men out of credit cards to fuel their flight. The mother is living out her desires, sometimes at the expense of her son, whom she nonetheless loves intensely. One of my biggest challenges was to find a way to make the complexities of the mother character sympathetic. I wanted to give her an unusual sex life, yet maintain her devotion to her son. She does love him, although she chooses a lifestyle that doesn't benefit him. And while she is an individualist who flees into complete freedom, she also yearns for sececurity. She thrives on the unconditional love she gets from her son; she also wants to protect him from a world that hurt her.
After a screening of Luminous Motion, I was struck by one comment from a perspective distributor. How could a mother behave like that? That is unforgivable. This comment got me thinking about the latitude given to representations of father versus those of mother, both in the culture and in its representation. It is important to confront in our daily lives and—in the representations we provide—the contradictions, ambivalence and complexities of mothering in order to counteract limited traditional paradigms.
—Bette Gordon
In 1890, my paternal great-grandmother—in other words, my grandfather's mother—left her husband and two children (my grandfather was at the time five years old and his sister, three), to follow a man she had fallen in love with in one of the French colonies. According to some family members, it was Indochina, according to others, it was New Caledonia. In any case, the man, everyone seems to agree, was a customs officer. She was in her early twenties, an elementary school teacher in a small village of Vendée, a deeply Catholic Atlantic province. She was beautiful, fun loving, and, it was said, loose. And smart: at 16, she had a received a medal for being the youngest schoolteacher in France. She came back, a few years later, had another son with her husband, before they eventually split up for good, and raised her youngest son on her own, as a single mother.
My own mother was a single mother, reviled for her sexual freedom and her lack of maternal virtues. She was still living with her parents when she got pregnant with me, by accident, and they offered to raise me. My grandmother was the "good mother," who fought mightily against the weak gene perverting the family women. From her I learned that good mothers are made, not born, and that if women aren't disciplined and gagged and tied to the yoke, their sluttish and slovenly nature will take over and they will turn into bad, irresponsible mothers.
So when I started reading novels about mothers—novels about mothers who sacrificed themselves for their children, mothers who put their own needs before those of their children, mothers who chose their lovers over their child, mothers who ran away from home—I felt I was a good reader for those books, that I could sympathize and be torn with the children and with the mothers.
Truth is, most of the classic literature—whether French, which is my own background, or English and American—doesn't even address the issue of the mother's sexuality. Romantic love usually unfolds between young women and men—with a mother looking on in the background, or trying to marry off her daughters, as in Jane Austen's novels. Young women are often subjects to the whims of sadistic mothers, like Mrs. Reed in Jane Eyre, or neurotic ones, like Mrs. Earnshaw in Wuthering Heights. In general, those novels are not written from the point of view of the mother, but the point of view of the young protagonists. They are not the mother's stories.
One English novel from the 19th century, East Lynne, deals with the issue of the mother who dares to have a sexuality outside of marriage. East Lynne tells a story reminiscent of that of my great-grandmother: a woman deserts her husband and children for another man, and she does return, incognito, only to serve as the children's governess, while her husband is remarried to another woman. Her sexual freedom and desertion of her children are severely punished, even if she is eventually recognized and forgiven at the end. English and American literature hadn't progressed much further in its representation of a mother's sexuality when Sue Miller's best-seller, The Good Mother, was published in the '80s (and later made into a film with Diane Keaton and Liam Neeson). Anna, the good mother of the title, is a divorced mother of a three-year-old girl. She meets Leo in the laundromat, starts a steamy affair with him, and finds sexual fulfillment for the first time in her life. But when her daughter witnesses the two of them making love, and talks to her dad about it, Anna risks losing custody of the little girl. Anna eventually breaks up with Leo, and chooses to be a "good mother." The plot is a bit of a set up: presumably, if Anna hadn't caught her mother and her lover having sex, if they had been more cautious, Anna could have kept her lover and her daughter. As the book is told, she is punished for her free sexuality, just like the mother in East Lynne.
In Thicker than Water, a 1991 novel by Kathryn Harrison that foreshadowed her memoir of incest The Kiss, the narrator is a young woman who has been raised by her grandparents. Her mother had her at 18, divorced a year later, and was unable to raise her on her own. In a moving passage, the little girl describes her 22-year-old mother getting ready to go out. She describes the fascination of the four-year-old for the lipsticks, the perfume, the pretty slips and dresses, for her mother preparing for a date with a man. Kathryn Harrison delicately captures the complicated emotions that bind the little girl and her sexy mother. "I was too young, that summer, to be consciously jealous; I didn't imagine that soon some man would put his head just where I wished mine would rest. I knew only that once again she was leaving, escaping, fleeing from us all, and that she looked happy doing so; whereas I felt leaden."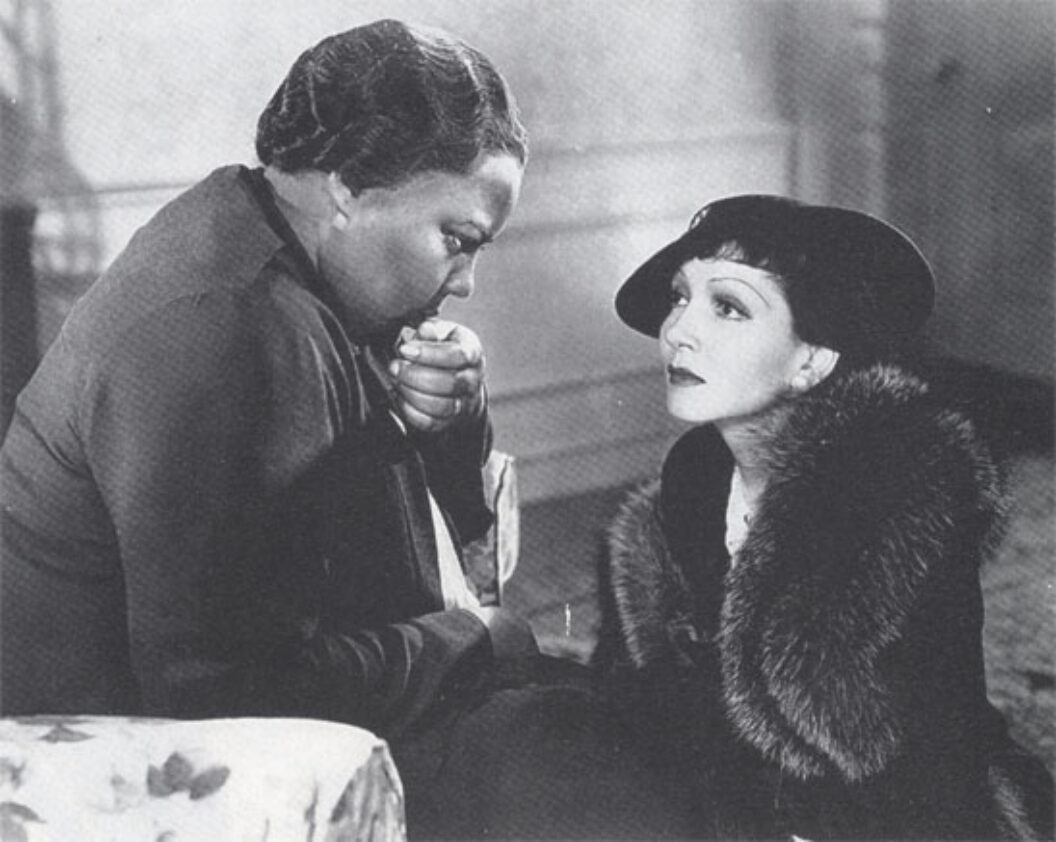 Contemporary French literature, especially novels written by women, seems to be more permissive toward the mother's sexual freedom. In one of my favorite novels by Marguerite Duras, The Little Horses of Tarquinia, two young married couples spend their summer vacation in a sweltering resort on the Northern Italian Riviera. One of the women has a little boy, whom she takes care of with the help of a nanny. She has a short affair with a handsome stranger who shows up one day on a boat. She eventually decides not to pursue the affair, but there's no conflict between her status as a mother and her sexual desire for a man who is not her husband. She is both, naturally, mother and lover. Simple Passion, a 1991 short memoir by the French writer Annie Ernaux, tells the aftermath of a sexual passion lived by the author with a married man. We know, when we read the book, that she has two sons, both students, who don't live full-time at her house. During her affair, she asked them to call before they come home, so as out to disturb her encounters with her lover, but she says she would have preferred to keep the affair secret. "Parents and children are the last ones to accept without discomfort the sexuality of those who are the closest to their flesh and forever forbidden to them," she writes. "Children refuse to see the evidence revealed in their mother's dreamy eyes, her withdrawn silence: they don't count more for her at certain times than for a female cat eager to run after old tom cats."
In my own work, no doubt because of my own upbringing, I often write about a mother's open sexuality. In my recent memoir Breakup, which is about the dissolution of a long marriage that spawned two daughters, the parents still make intense, passionate love, even as the husband is having an affair with another woman and about to leave his wife. My new novel explores a divorced mother's affairs with various men, as she lives with her ten-year-old daughter. Perhaps it is time to open the door on the secret, sexual lives of mothers, even if it is hard for children—and we, as readers, have all been children—to contemplate this taboo: our own mother's sexuality.
—Catherine Texier
Originally published in
Featuring interviews with Frank Stella, John Currin, Jim Crace, Frances Kiernan, Brian Boyd, Marsha Norman, and Arto Lindsay.