The founders of Mossless on turning their photography blog into a magazine: why self-publishing can be the scary future of art books.

Discover MFA Programs in Art and Writing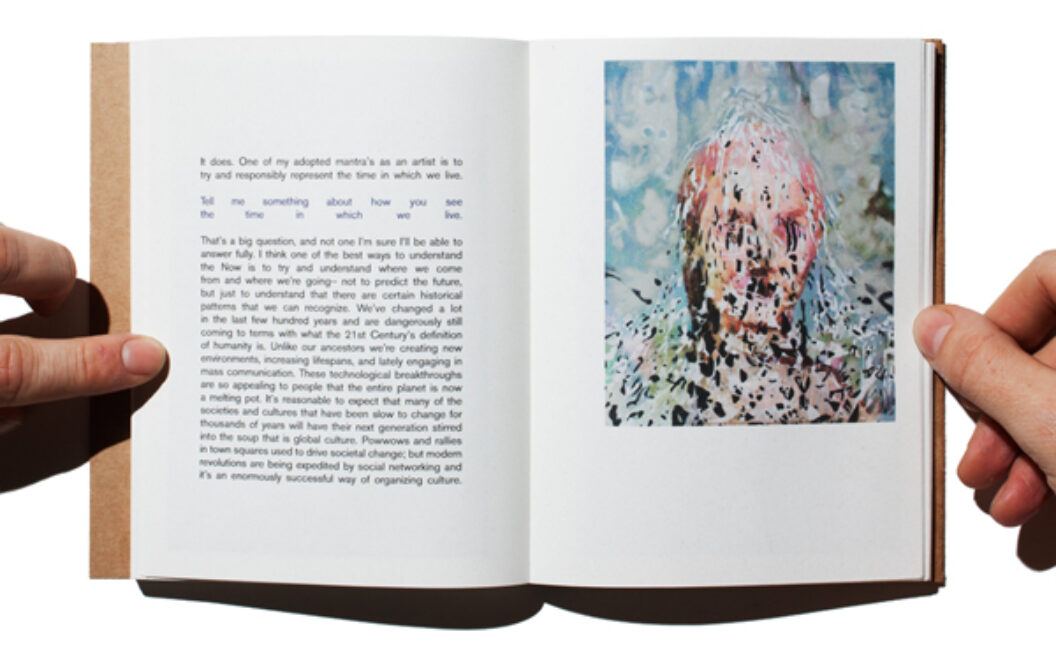 Initially a daily blog where Romke Hoogwaerts and a few contributors interviewed over 300 photographers, Mossless has now grown to be a sophisticated two issue photography magazine. Launched by Kickstarter, Issue 1 garnered a quick and widespread following among the small but close-knit photography book community. Issue 2, which launched last fall, was hand-made by co-editors Hoogwaerts and Grace Leigh in their home/studio in Long Island City.
The small niche of photography magazines—while popularized by events such as Printed Matter's LA and NY Art Book Fairs—is still a small and challenging market. In our interview, we discuss the hurdles in Mossless's transformation from an interview-based photography website to a print magazine as well as the role of the internet in their process. Hoogwaerts's accompanying essay in Issue 2, Swimming in the Center of the Earth, focuses on how the internet has introduced an arena for artists to show their work, while additionally generating a new kind of competition between artists.
While attending school, working, and creating art, Hoogwaerts and Leigh managed to produce a magazine that has already been recognized by museums, store owners, and individuals as something unique. The dedication and joy involved in the making of Mossless is essential to their success.

Ashley McNelis Romke, previously you were the editor of the Mossless blog where you interviewed contemporary photographers several times a week for over two years. Why did you decide to shift into creating a photo magazine of the same name?
Romke Hoogwaerts The magazine was the idea that started the interview blog. I'd always wanted to work in publishing and I figured there might be a way to carve my way through to it independently. I launched our first Kickstarter campaign to light a fire under my ass and so that I would graduate college with something in my hands. Most importantly though … these things look better in print, right?
Grace Leigh Photographs do look better in print, but it's so much more than that. It's also about bringing the artists whose work exists almost entirely on the Internet, into the offline world. This gives their work some tangibility and really does justice to the time and consideration that is put into the work by—ideally—giving it some permanence. Our blog operates on Tumblr, and even the best work there can get buried.
AM In a previous conversation we had, you mentioned that you discovered most of the artists featured in the magazine online. The introductory essay discusses how technology has changed the artist's process; can you expand on this transition?
RH It's democratic; art is very visible now, and artists who have their work online are compared to all others online. The Internet can be approached in many ways, it's like a city whose residents have wildly different experiences. When we're scouting for work it becomes an infinite gallery. It's wonderful but there are so many caveats. For instance, the way we discuss works has, for many, organically reduced to "Likes."
In my essay I argue that, without discourse, art loses density. I set up the interview blog to begin with so that art online wasn't just re-blogs, "likes" and comments, but had some real sentiment and context to feed the viewer's imagination and understanding of the art. In the introduction I'm talking about art that rarely leaves the Internet, because it's seen as inherently amateurish, valueless or net-kitschy. We can freely self-educate now and as a result there's a wealth of brilliant artists online, getting next to no real exposure. They deserve it! Ultimately, this problem really gets me going; there's so much to talk about that hasn't entered contemporary art discourse yet.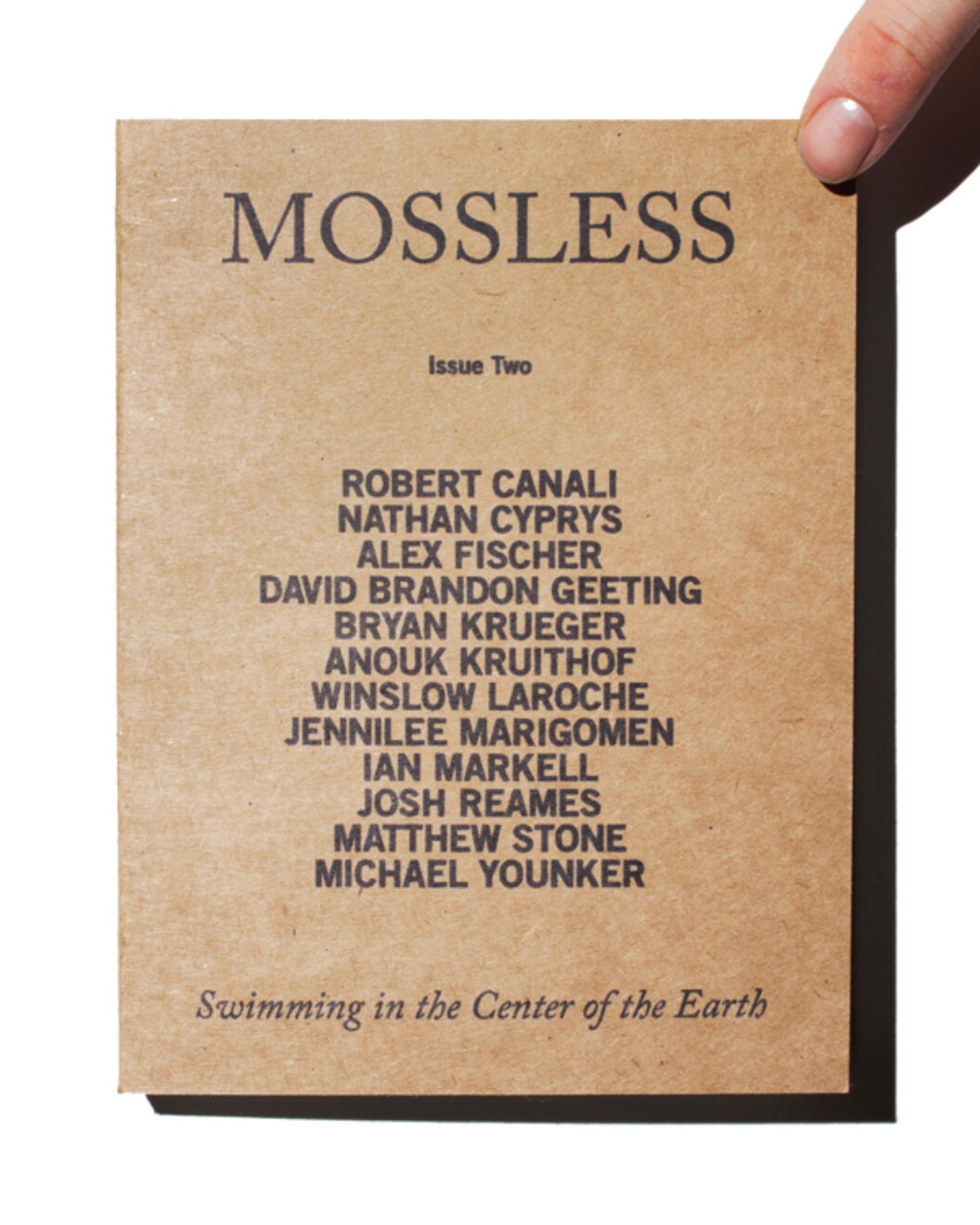 AM Why did you decide to switch from publishing through a small press to designing and creating a handmade artist book? Do you prefer the idea of the artisanal handmade book to the mass-produced publisher route?
GL I'd like to say that from the start we wanted to make Issue 2 by hand, that we felt a large desire to stray away from the impersonal nature of mass-produced publications, but I can't, not really. It just turned out to be something that we really love. To be honest, the initial decision to make a book by hand came out of a conversation about the budget. We were worried that we didn't have enough in savings to make a full run of the edition and so we thought that doing it by hand would be more manageable.
Also, Romke is incredible at working with his hands. He looks at everything like a puzzle that he can't wait to figure out. I know I am a bit biased but it's really something special to watch. He looks at something, studies it and after about five minutes with it I'll be damned if he can't make it himself. And of course we hit some bumps along the way—like problems with binding—but each time we hit a problem, he figured it out right away and then the book was that much better. He is always tweaking it even close to the end of the edition. Ultimately, making the books by hand is something that we've both come to love so much both in practice and theory, although I don't think we will do it again for such large book in as big of an edition.
AM What have been the some of the challenges you've faced with the organization and publishing of Mossless?
GL I think the biggest challenge is that for the most part it's just the two of us and it's not our full time job, not by a long shot. During the entire wonderful hand making process of Issue 2, we were both full-time students with unrelated jobs on the side. So one of the biggest challenges was saying goodbye to any kind of social life outside of each other for a while and also just finding the time to get everything done. That, and because it is the two of us there is really no one to reel us in from our sometimes blind excitement and ambition. Even though it has always worked out really well in the end, the feeling of being in over our heads is just as terrifying each time.
RH Terrifying! And on top of that there's fundraising, costly mistakes, endless enigmatic paperwork and a trove of other new fears.
AM How did you find the experience of renting booths at Printed Matter's New York Art Book Fair and the LA Art Book Fair? How do you decide on marketing venues for a project such asMossless? Is there still a niche market for photography books?
RH Printed Matter's book fairs rule. They are by far my favorite events to go to every year and I can barely believe we get to take part. There is definitely a market for photo books and it's growing. People often say that print is dying. For literary publications, that is most certainly the case … but books aren't going anywhere, and especially not art books. They have sentimental value and they're items to be cherished. Since we edition our publications, they can even accrue value over time if the artists we feature persevere.
GL As far as finding marketing venues for Mossless, for the most part we've had the luxury of shops reaching out to us. This is great because shop owners really know what works in their stores and so the issues get seen and they fall into the hands of people that really love them … Which is what this is really all about anyway.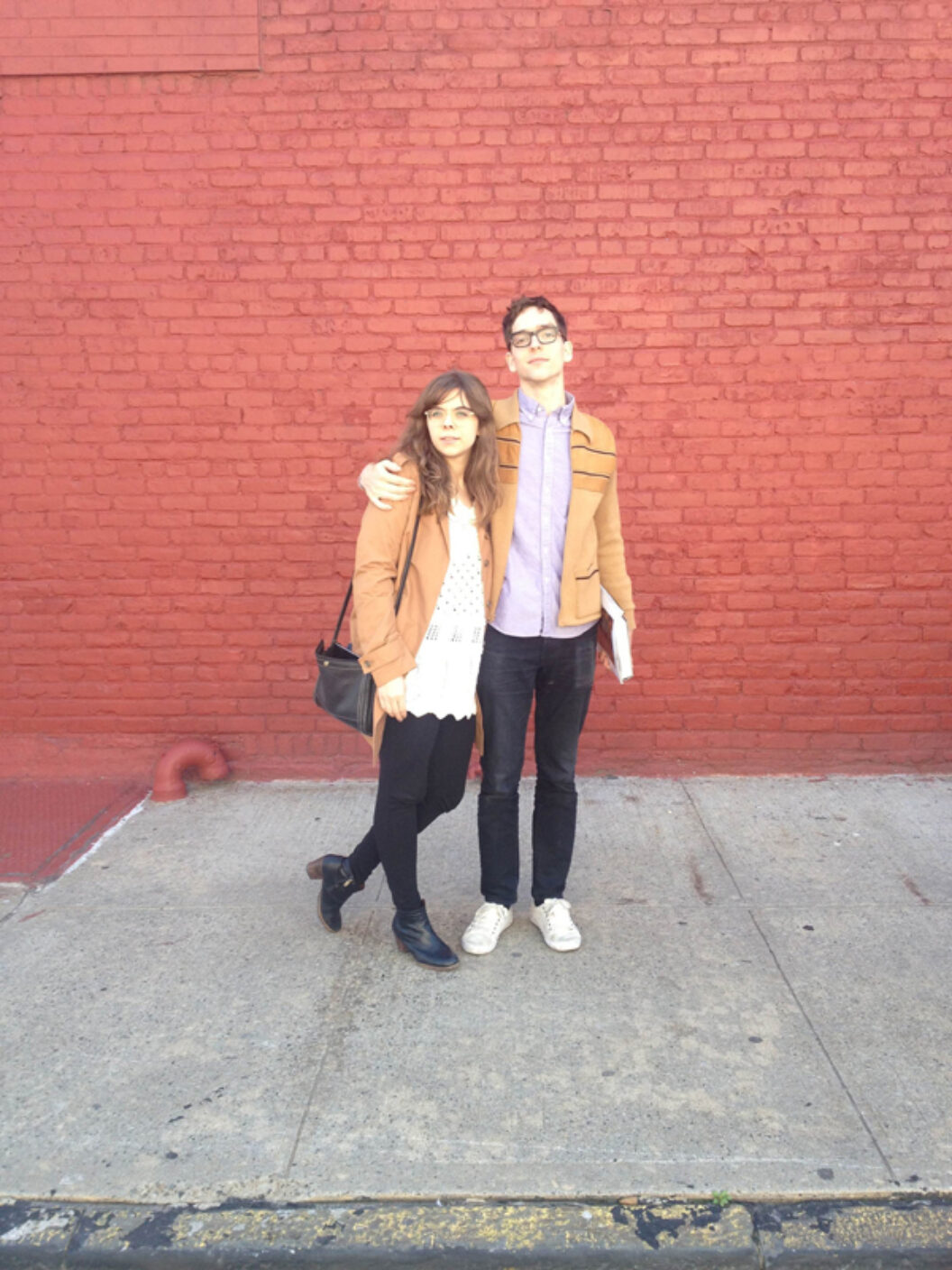 AM What's next for you two and Mossless?
RH We're working on two future issues and three special editions … but we're also brainstorming some really fantastic projects that aren't necessarily print-related. Like I mentioned earlier, we're seriously considering returning to the interview blog and taking it up a notch. We'll be participating with a lot more events in the future so keep an eye out for us!
You can find more information on Mossless and their second issue, Swimming in the Center of the Earth, here.
Ashley McNelis is an art historian who specializes in photography. Born in Pittsburgh, she now lives in Brooklyn where she works for powerHouse and interviews curators for Whitewall Magazine.