North of Paris, west of Texas—Laster's community-based social sculptures span cultures and continents.

Discover MFA Programs in Art and Writing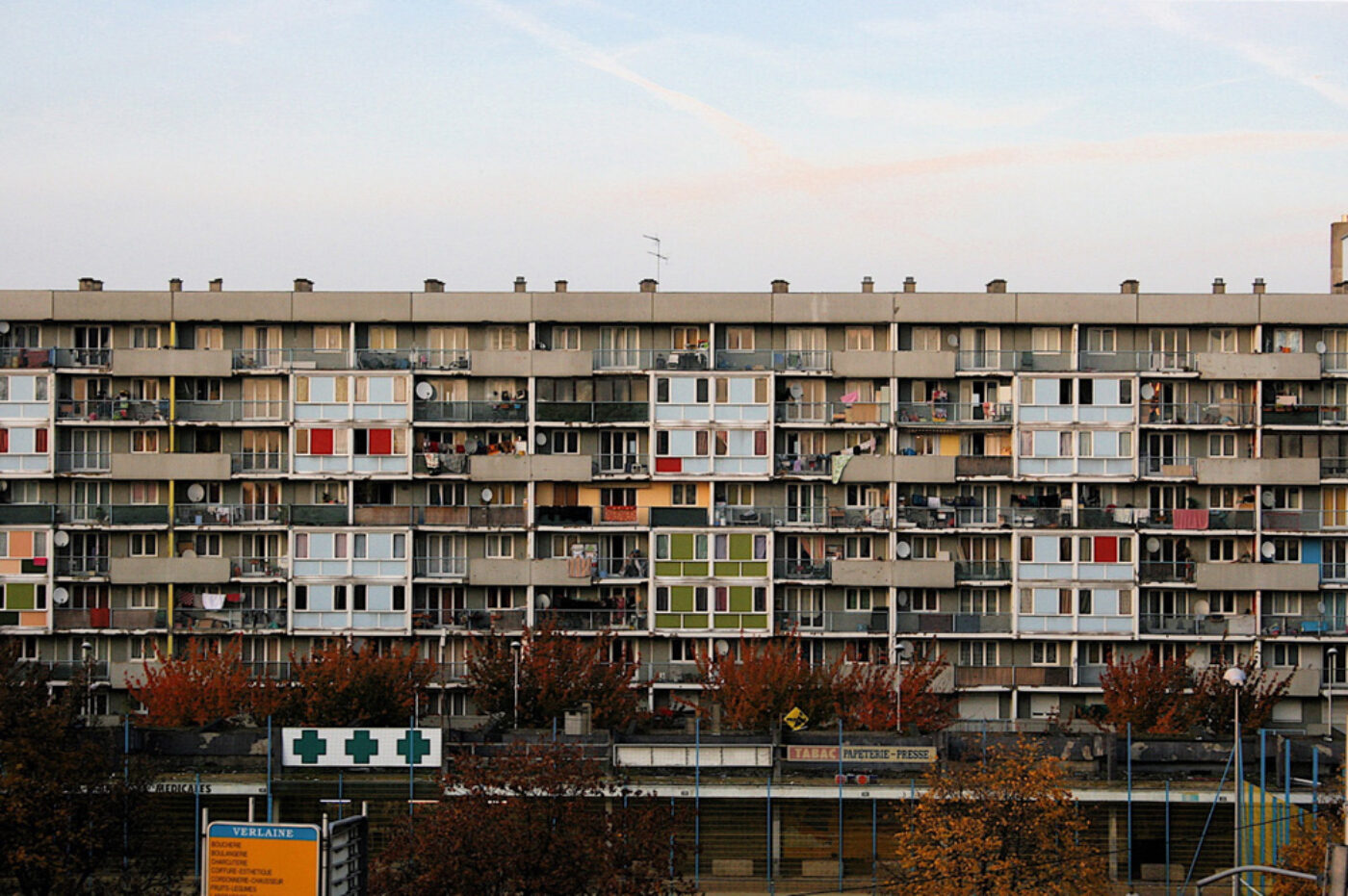 On a hot day in May, Monte Laster and I drove an hour and a half out of Dallas to Castle Rock Mountain, a ranch he had purchased just two weeks prior to serve as the American base for his community engagement platform—the French American Creative Exchange (FACE). I was in town for the first edition of the Dallas Symphony Orchestra's Soluna International Music and Arts Festival, which commissioned Laster to create a new project based on notions of place, identity, and dislocation. Although he was raised in Fort Worth, Laster has lived in France since 1989, primarily in the disenfranchised banlieue of La Courneuve, a fifteen-minute train ride north of Paris. "I'm 100% Texan and 80% French," the artist said. Castle Rock was a bit of a homecoming.
When we got to the ranch he gave me a quick tour of the house and grounds, which years of poor upkeep and a recent flood had thoroughly integrated. Then we decided to take a walk. Laster pulled on knee-high snake boots and handed me a pair. There had been a lot of rain, and rattlesnakes would be out. The boots were two sizes too small. My feet didn't make it past the bend of the ankle. "My father and brother have lived here all their lives," he told me, "and they won't go down there without snake boots." Down there miles of thick brush and cactus scraped together above swampy lowland soil. This interview took place while I was taking my chances.
Hunter Braithwaite When did you become interested in the relationship between art and the environment, be it built or natural?
Monte Laster I've always been interested in landscape and botany. My parents gave me my own section of the yard to garden.
HB Does this landscape differ from where you grew up?
ML Yes, where we lived when I was a little kid was more residential, but my parents moved out to the country, and all of my aunts and uncles had farms and ranches that were farther out. So, I grew up with this landscape, but it wasn't necessarily our house.
HB You've been making work in France for decades. Do you consider yourself a French artist?
ML Bicultural and multicultural identities are concepts that recur in my life and work. This is a concept that is very complex in France, as it seems that integration is often confused with assimilation. This is especially true in the context of the banlieues. Many of the participants with whom I work are Algerian-French or Malian-French, but that does not compute in French culture.
I am American-French, both in culture and as an artist. This has been at the center of my artistic practice for twenty years. Ironically, it questions more the future of a culture, or a person, than its past. I look for creative methods of moving away from multicultural relationships and toward intercultural dynamics.
HB Can you tell me about these urban walks you do in Paris? I feel like it is similar to what we're doing right now, hiking through the brush while engaging the flâneur, the Situationists, the dérive.
ML There is a definitely a linking between humans and place. This project I did with Patrick Bouchain called Des hommes, des actes, des lieux is about the idea of a person connecting with physical space, and then the actions that come from a passion for that place. It's what Bouchain calls "the elegance" of taking something that others see as waste and transmuting that object, time, or space into something useful, even magical. Sometimes this is immaterial. He explains that many of us drive or pass by on a train and see something thrown by the wayside. We take mental possession of that thing, but we don't actually stop, pick it up, and do something with it. The walks I have been doing for many years are ways of appropriating, sharing, and engaging.
HB You mentioned a project with sheep.
ML We did a sheep-herd across the government housing project. It was a way of helping people there reconnect with nature. In La Courneuve, many of the immigrants have agricultural backgrounds, especially the elderly. They were farmers in the countries they came from. When we did the sheep-herd a sheep was ill. One of the guys that lived in one of the apartments shouted from a window seven floors up—"Hey, that sheep's got a problem." He came down and told us to boil some rice and put something in it to get rid of the illness right away. And because the population is probably 80% Muslim, it's the idea of connecting with the feast of Eid Al-Adha. It's also a way of healing that contrast between the government housing project and a connection with nature that they don't have anymore.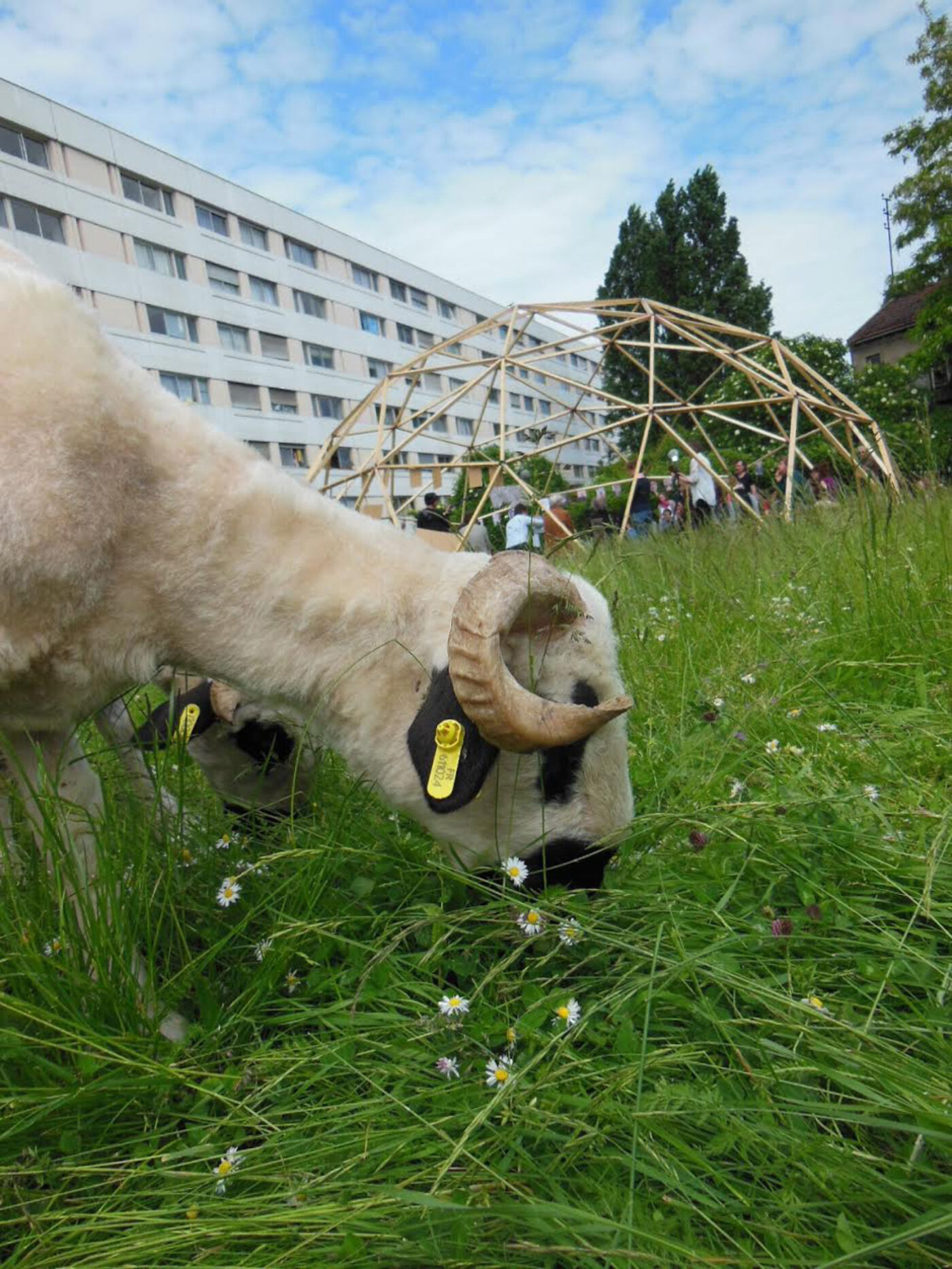 HB Is it easy to move from these buildings into the heart of Paris?
ML We're right on the RER line. It's only three stops from Châtelet. It's fifteen to twenty minutes.
HB On the ride out, you talked about kids riding scooters around—burning fuel but having no place to go.
ML In researching footage for my film for Arte [a Franco-German television network] about the 2012 demolition of the Balzac government housing project, I came across footage from a 1968 report that began with a group of young men riding their scooters around the 4000 [La Cité des 4000, a neighborhood of La Courneuve]. When the journalist stopped them to ask them why they were doing this, they replied that it was because they had nothing better to do, and that when they had no more fuel they went to play foosball.
The irony is that nothing has changed, the young—and not-so-young—guys still ride around on mini-dirt bikes and four-wheelers, then go home to play videogames. Jean-Luc Godard also denounced these same "frustrations of seeking the modern life" in Two or Three Things I Know about Her (1967).
HB Growing up in Texas, was there anything similar to that?
ML Oh yeah. I got a job at fourteen to buy my own car. At sixteen, I had my own hotrod.
HB What kind was it?
ML It was a souped-up Monte Carlo, with double pipes. It was luxurious. It had roll-pleat leather seats and this really cool steering wheel. I could rival my best friend who had a souped-up Mustang. We would go and drive around and around the Jack in the Box.
HB So the plan is for Castle Rock to be the home base for FACE? You'll be bringing people from both France and this area here to engage with the site?
ML We already have plans in October to bring the five young people who we've been working with in the films for Soluna, and to have them meet everyone. That's the real work for me. Showing a bit of video is a tiny tip of the iceberg. The idea, really, is to make this a long-term investment, to continue those exchanges, and the mirroring of those two cultures.
I'm not trying to work with everybody in the world or as many people as possible. Instead, I made a decision years ago to work with the same people, as long as possible. A lot of the rappers we've been working with since they were thirteen or fourteen years old are still part of the project in their twenties. It's that idea of a continuous, ongoing story that hopefully never ends.
HB Speaking of not letting something end, can you tell me the history of Castle Rock?
ML In the 1880s, there was a goldmine up on top of the mountain that stretched from here down to the Brazos River, two miles away. They built a cabin over it to protect it, to keep people out. Then in 1900, 1910—we don't have any exact dates—a dancehall was built on top of the mine. You still have a fifteen-foot drop under the fireplace. It was just built directly on top of the boulders. In 1920, one of the first gas stations in this whole area was here. Then they built a motor lodge, so people would stop here.
During Prohibition it was a speakeasy, and in the 1930s it became a brothel. It's supposedly where Bonnie and Clyde hung out. Another legend has it that this is the place where Jack Ruby and Lee Harvey Oswald plotted the assassination of John F. Kennedy. That's what everybody in the area says. Strangely enough, my Dad actually went to High School with Oswald. He told me this while he was in the hospital recently. I thought he was delirious, but it's true. He tried to befriend him because he felt sorry for him, but Oswald wasn't receptive.
HB That's quite a history. Tell me about Banlieue is Beautiful.
ML BiB was a social sculpture that had a linked double objective. First we tried to move as many different artists and nonprofits as possible—specifically those who were doing participative projects in the context of the suburbs—to the Palais de Tokyo for a three-day festival. The result was the displacement of a large number of people who had never been to a contemporary art museum before. It was an encounter between thousands of habitual visitors and thousands of non-habitual visitors that I thought most important. It also identified, revealed, and encouraged the importance of participative culture in the suburbs.
HB And the five films you're doing for Soluna?
ML When they gave me the theme Destination: America and the idea of working with the orchestra, I wanted to do something that was in movements and dealt with displacement. Actually, there are fifteen films—three different works with the high school students, with the immigrants and refugees, and with the kids in Paris. The subject matter for each of them is a reason for displacement: to get an education, to have creative freedom, to avoid famine and poverty, and to escape physical and mental harm. Each one of them represents one of those subjects.
HB Could you describe one of these films?
ML One film stars a young man named Salif who lives in the building named Robespierre across from my studio. Salif is an interesting guy. At nineteen, he is already a great actor with an amazing screen presence. His chosen subject was "flight from physical and mental harm." He came up with a scenario that placed him in two opposing situations, physically running from danger and then posed in a comfortable, reflective state. We filmed these two scenes with him in my apartment in Paris, then in the forest of Senlis, north of Paris. These images were then paired with footage I filmed on the Texas/Mexico border. I was also able to get Salif an internship in New York City. He is working on building new projects for FACE US over the next few months.
HB Why have you returned to music with your practice?
ML This residency with the Dallas Symphony was the continuation of a series of works I have been doing with classical music over the past eight years. It began with a work involving local young rappers and a baroque Venetian Vocal Ensemble, "Cori Spezzati," back in 2007. Working with classical music and its rigorous demands for repetition and control forms a perfect backdrop for working with very freeform interpretation. I also really like doing collaborations between professional and non-professional artists.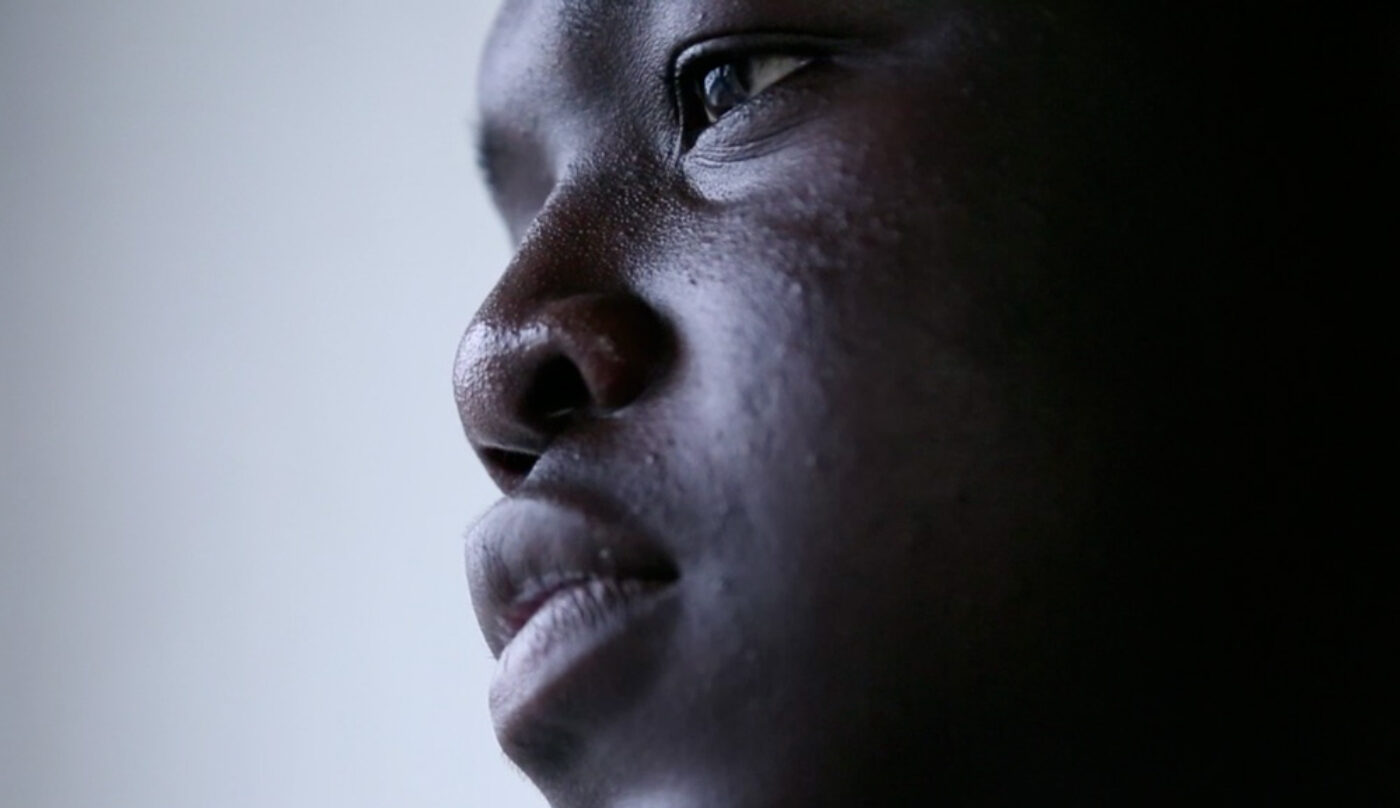 HB How much of your practice is research based? Whether talking about the north of Paris or the west of Texas, you're an encyclopedia.
ML I went through a long period of depression, and I remember reading that if you're interested in everything around you, everything around will be interested in you. It's one of those silly things, but for me it was true. It's just a question of curiosity. When I tried to learn French, the Alliance Française threw me out after three months. They said I didn't have the capacity to learn the French language. You don't tell me that kind of stuff. I've never been good at school. I just barely made it through high school. That's just the way I learn things. It's just because I'm super-interested. As soon as something interests me, I have to dig, and dig, and dig.
HB What kind of objects were you making? You said you were painting?
ML The painting I did was very inspired by contemporary artists like Georg Baselitz and people like that, people who connected to Art Brut and outsider art. I had to be isolated in my studio to paint and do my sculpture, and I hated the isolation because it's just not me. So, I'd force myself to go into the studio at 11 pm, when everybody else was getting ready to go to bed. Then I could work because I couldn't be with anybody else anyway. It became this cycle of working all night and then being totally out of whack. It was really in 1999 when Renoir was demolished that I started doing this work. And really then, like 2002–2003, is when I started working with the people in the towers Ravel and Presov.
HB Why were these buildings demolished?
ML Very good question. My personal opinion is that it is foremost because of their identities. The buildings were very well built back in the '60s. It was an experiment to build 4000 apartments in a record time and for the least amount of money as possible. They were built to house people living in shantytowns built on the garbage dump that is now one of Paris's largest parks, Le Parc de La Courneuve.
Hundreds of people died there of illnesses and fires in the late '50s and early '60s. A priest named Abbé Pierre made a national call for decent housing that resulted in the building of this utopic conglomeration.
I have been working with Architects Lacaton & Vassal for several years to propose an alternative to these pointless destructions. The local city and federal governments see no interest in refurbishing these buildings, in spite of the common knowledge of their financial and social value.
HB When I spent a summer in Paris trying unsuccessfully to learn French, I was struck by how many streets were named after writers and painters. It's interesting that it was destroyed because it didn't fit with their idea of France. It's also ironic that the demolition of a building named Renoir marked the end of your painting practice.
ML The real irony is that today all of the new buildings are named after people who were in the fight for African-American equality. The new schools are named Josephine Baker, Angela Baker, Jesse Owens. I'm doing a whole project about the dynamics of why this communist city has moved away from names of classic French artists. When I asked the Deputy Mayor in charge of culture, she said, "For me, it's because those are the people who are closest to our spirit today, to what we're trying to do." It's evidence of the monocultural world that we're going toward, and have been for a long time. Also, Banlieue is Beautiful refers to the "Black is Beautiful" movement in the United States.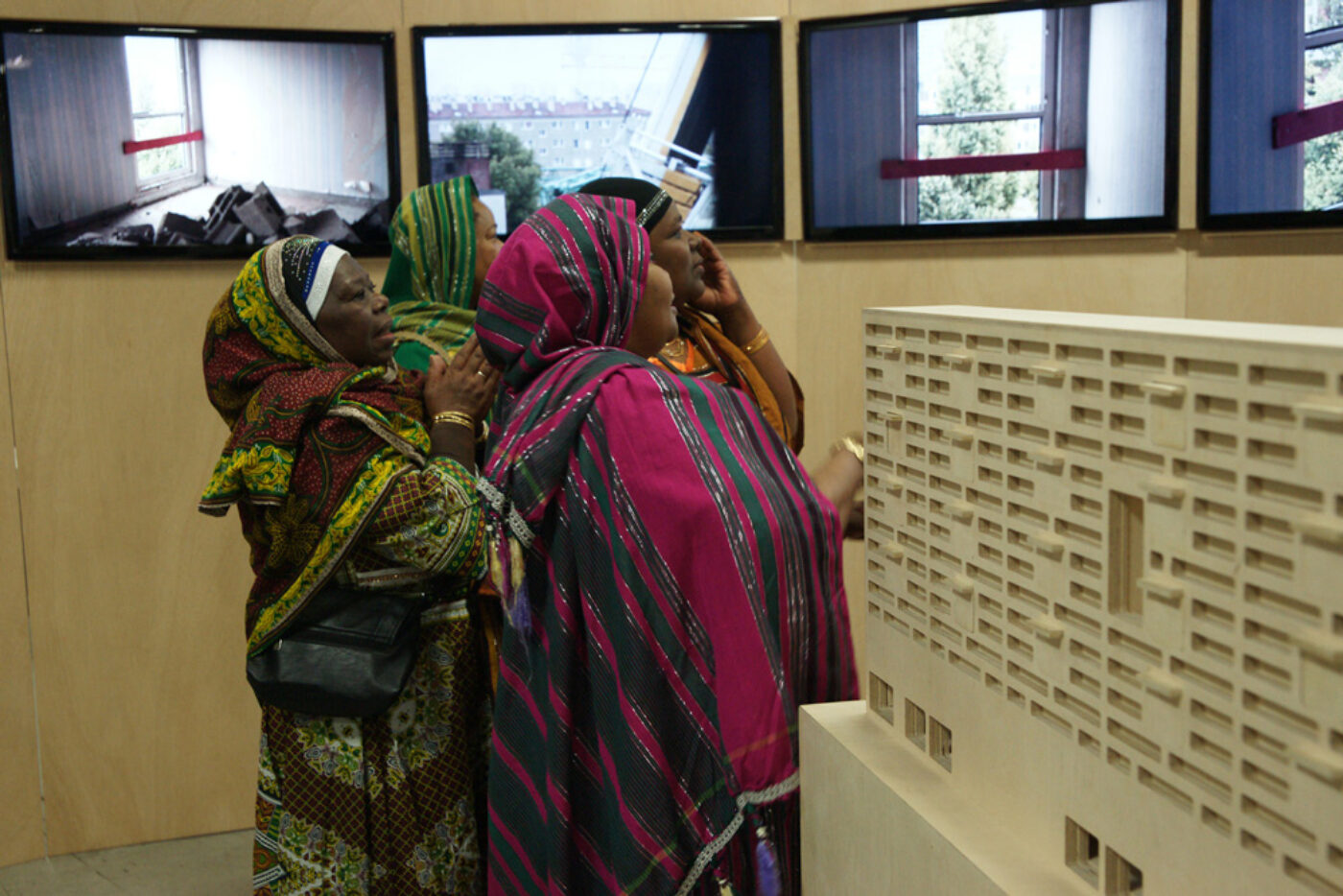 HB What was the community response to Charlie Hebdo?
ML A lot of fear that there would be repercussions. I was actually on the stage at Booker T. Washington in Dallas, speaking to the junior class when I got the text message. I had seen Stéphane Charbonnier two weeks before at a dinner party. Unbelievable. But Jeff Tometich, who works with me, went back before I did. He called me and said, "Everybody keeps thanking me for continuing to be here." It was a huge upheaval in the local community. And the big fear, too, is what's happening—Marine Le Pen was just named one of the most influential people in the world, which was the same thing for Hitler in 1938. Everyone's really afraid that she's going to be the next president.
HB What else do you hope to accomplish in Texas?
ML Creating FACE US at Castle Rock Mountain is the next big step for me. This homecoming is something I wasn't really expecting, but I know now it's the right moment. After BiB, I realized how important it is to keep the synergy going. I remembered Joseph Beuys's Aufruf zur Alternative and how there is still such great need to challenge the business-as-usual spirit that we tend to adhere to so easily.
This inspired me to create CO-OP—a social sculpture, once again attached to the idea of person-place-action. It is based on the idea of agricultural co-ops and the spirit of co-operation. There will be one at my studio in Paris, CO-OP6, one at my studio at Castle Rock, CO-OP12913, and one in downtown Dallas, CO-OP1611, later this year.
Another work will be the continuation of my piece The Common and the In Common with both inmates in France at the Villepinte Prison north of Paris and at the Polunsky Unit in Huntsville, where I've been working with the head chaplain, Father Ron Cloutier. It is not a work that directly questions the death penalty. Rather, it is inspired by a phrase by Jean Genet: "a community for those who have no community." If we lose our ability to see humanity in anyone, no matter what they have done, we have lost a part of our own.
Monte Laster was born in Fort Worth, Texas. Since 1994, he has been working within the community of La Cité des 4000 in La Courneuve, perhaps the most socially stigmatized housing project in France. He has exhibited and worked with institutions including the Musée du Louvre and Palais de Tokyo Center for Contemporary art in Paris and at Rothko Chapel and the Dallas Museum of Art in Texas.
Hunter Braithwaite is a writer based in Memphis, Tennessee. He contributes frequently to a variety of publications, including Modern Painters and The Brooklyn Rail. He was the founding editor of The Miami Rail.