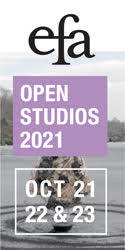 The pre-Socratic philosopher Democritus maintained that "Bitter and sweet are opinions, color is an opinion, in truth there are atoms and the void." In that sense, Eruptions can be described as a book of opinions. Here's what sweet is like in this book: "the smell of steaming earth, of a piece of plastic shriveled up in an ashtray, of a barrel of uncovered anchovies in the market, of the sea gagged with hair, the smell of feet and blessed rosemary bread mixed together." Monica Sarsini is one of the most poignant, alluring, unforgettable voices in contemporary fiction. And it's got to be all that, because almost all that's left of "fiction" in her work is an unmistakable characteristic voice—that and the particulars of sense experience. She gives us plenty of bitter and sweet in her first book-length publication in English, selected from two books published in Italy in 1985 and 1998. Her publisher classifies these ruminations on colors, tastes, and touch as short fiction, but Sarsini's writing could just as easily be thought of as prose poetry or essays that are once systematic and whimsical, lucid and temperamental, encyclopedic yet attenuated. Eruptions is written with all the fervor and fatalism of someone "trying moves that were not permitted by the roles of the game when the game is already over"—the phrase comes from a glimpse of a failed love affair that turns up in Sarsini's account of the color black, but it might as well define her approach to writing too.
—Barry Schwabsky
Eruptions by Monica Sarsini, translated from the Italian by Maryann De Julio, was recently published by Italica Press.
Originally published in
Featuring interviews with Frank Stella, John Currin, Jim Crace, Frances Kiernan, Brian Boyd, Marsha Norman, and Arto Lindsay.