This year's Architectural League Prize for Young Architects & Designers convenes work that probes an "unstable environment."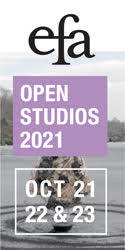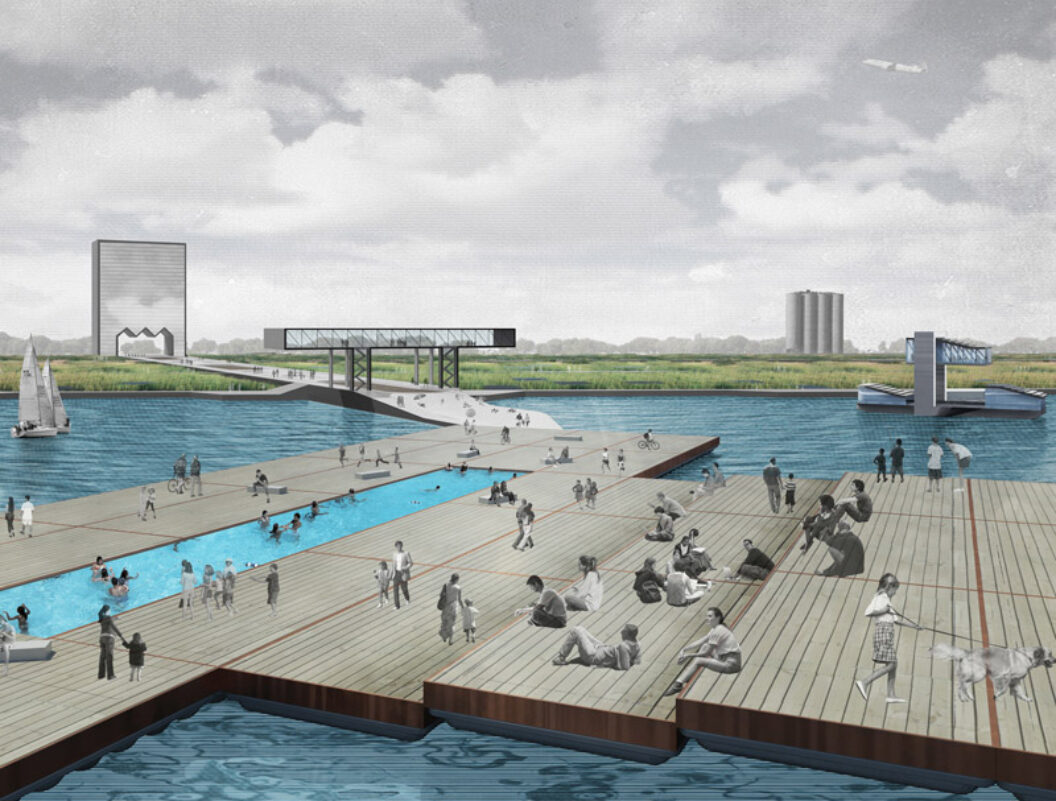 The winning projects for 2016, which are now on view at Parson's Sheila C. Johnson Design Center at the New School, bracket a world undergoing (big) change in delicate ways, much as this year's competition theme—"(im)permanence"—holds back the boogieman of instability with a mere parenthesis. Elegant, finely crafted drawings and pristine models treat issues like space junk, rampant real-estate speculation, and remedying the post-industrial, post-colonial environment. There's also a good showing of simply sure-footed design. As Program Director at the Architectural League, Anne Rieselbach explains, "The theme is geared to elicit different modes of interpretation and envelope a spectrum of work. It leaves the critical interpretation to the entrants."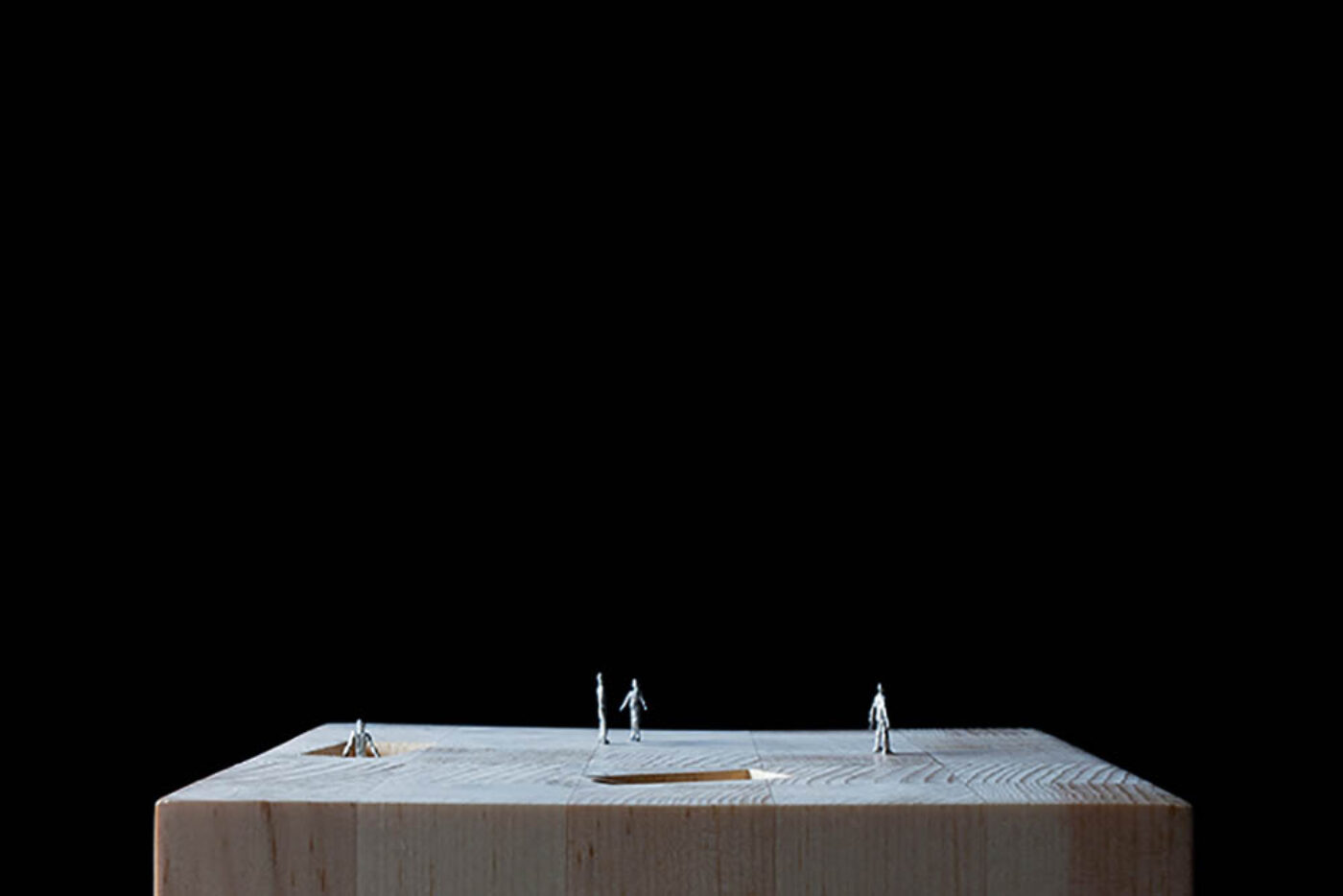 Yasmin Vobis and Aaron Forrest of Rhode Island-based Ultramoderne deliver several previously developed projects through drawings and models, including Chicago Horizon and Recess PS1, both temporary structures of wood and chain-link fencing. Spekulathius, a wry comment on speculative real-estate, is a solid timber, non-inhabitable, high-rise notched by open observatory decks; it embodies the paradoxical idea of parking capital in perishable material. Ultramoderne resorts to elementary (as it were imperishable) mathematical forms to counterbalance the temporality of the use, value, or meaning of their designs, a strategy that Montreal-based duo Pelletier de Fontenay treat even more radically in their entry, Invariants.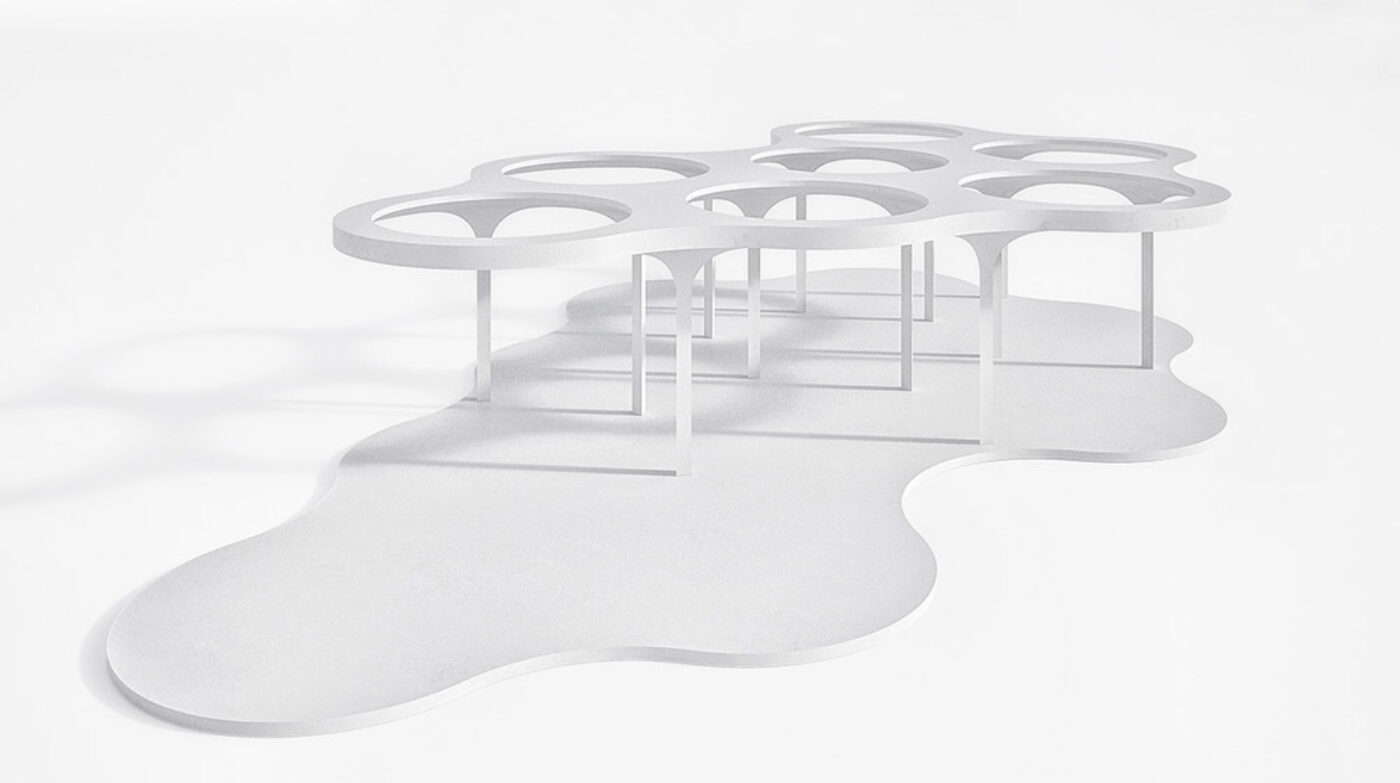 Their display is comprised of how-to booklets and whitewashed models that document nine, masterfully whimsical yet indeterminate structures all derived from step-by-step constructions of rudimentary geometry.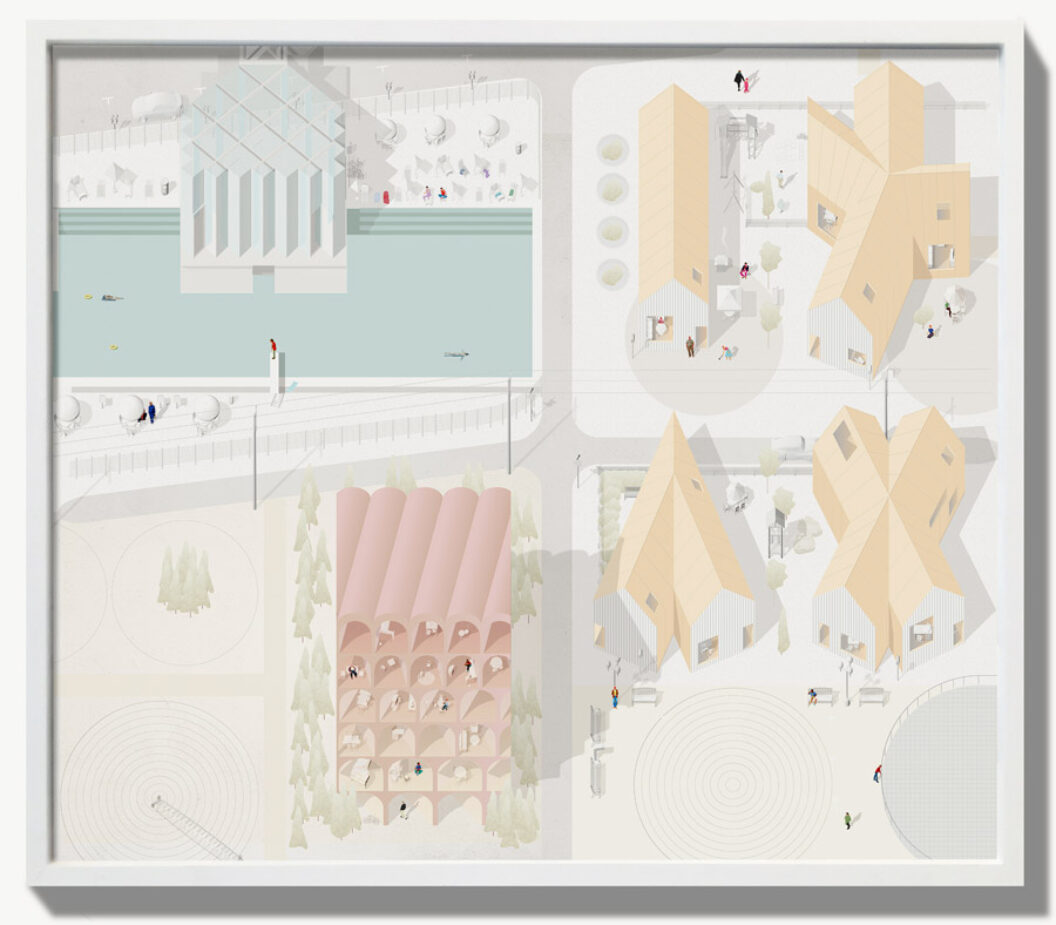 Sweet by comparison and no less witty, the work of Neyran Turan and Mete Sonmez of San Francisco-based Nemestudio casts recent, mostly speculative projects into an imaginary landscape. Reminiscent of Frank Lloyd Wright's Broadacre City Plan, nine delightful axonometric drawings show imagined buildings in a pastel colored edge-city, peopled by figures posed like Manet's Dejeuner sur L'Herbe or Wyeth's Christina's World. The designs deal with issues like resource depletion, urban agriculture, and public space. The plaster-coated models of mausoleum-like building forms share an interest in primitive geometry as do almost all the winning entries, but an explicit interest in storytelling also manifests here—together the drawings read like a narrative tapestry.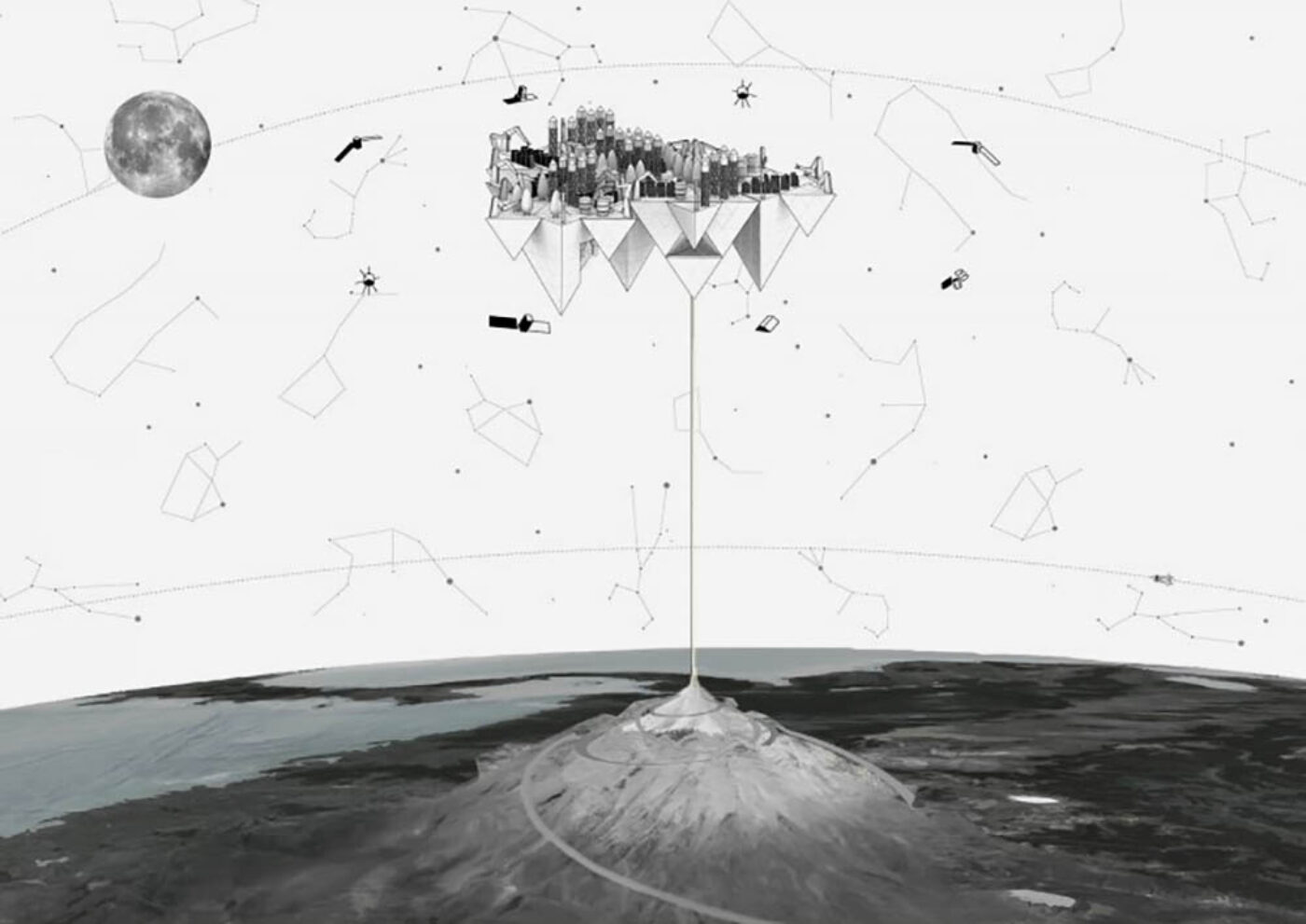 This Year's League Prize demonstrates, in this and other instances, that storytelling can be as enticing a medium as any. Rania Ghosn and El Hadi Jazairy of Design Earth present Neck of the Moon, which imagines the construction of a "cyborg moon," a massive prismatic space station built of reclaimed satellite debris and tethered to the Andean Cotopaxi volcano by a stratospheric elevator. Ironically low-fi digital drawings, an animation, and a booklet of essays present the New Age fantasy (it won the Jacques Rougiere Prize in 2015). Appealing for it's quirky graphics and provocative narrative, Neck of the Moon could be part of the emerging field of design futures.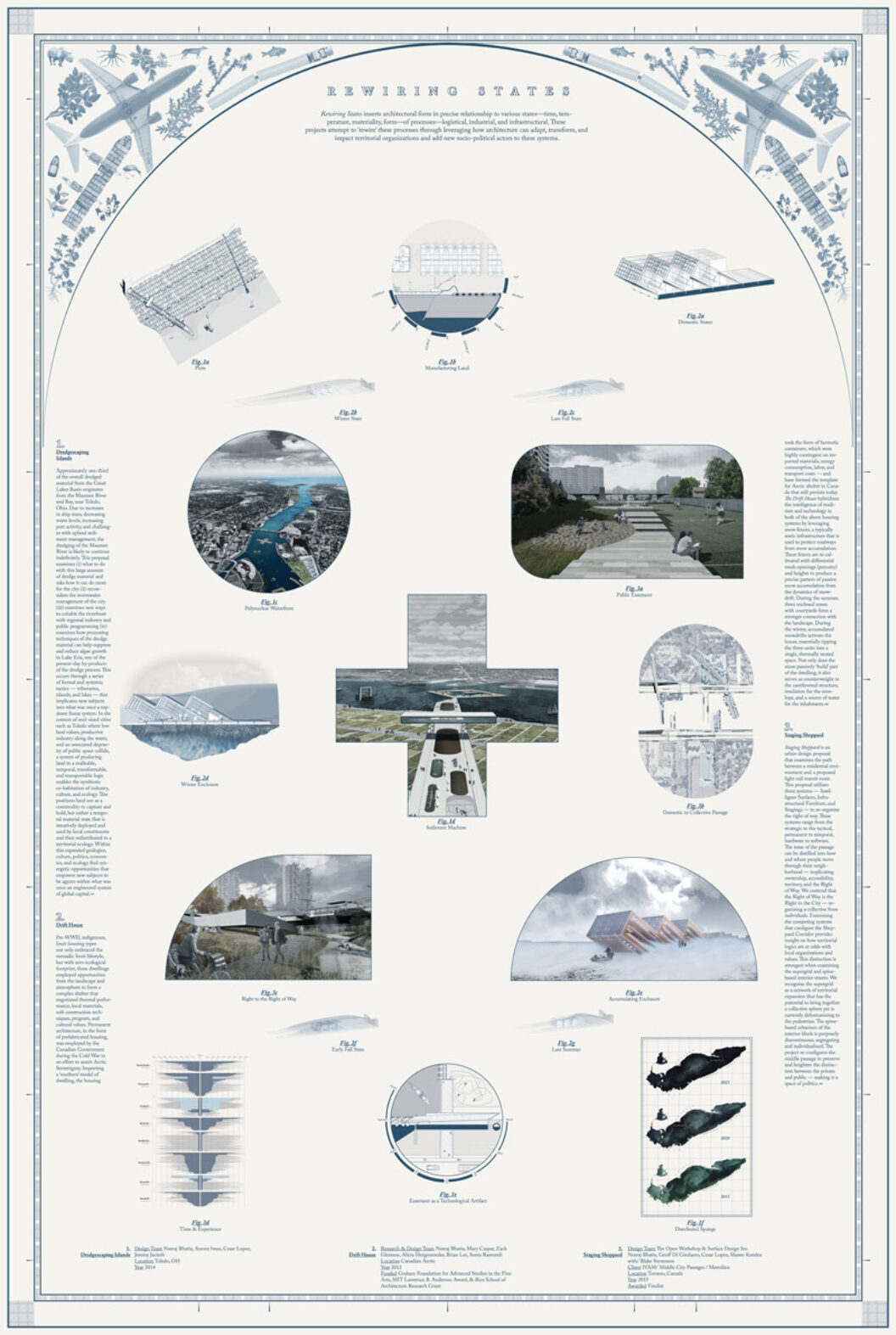 The manifold entry by San Francisco-based The Open Workshop, led by Neeraj Bhatia, is a mix of infrastructural, residential, and cultural design proposals that up the ante on this futurist approach. In a Borgesian way, this entry, called Malleable Monuments, composes display panels like pages from an imaginary encyclopedia packed with explanations that are by turns poetic and academic. It recounts a fabulous series of large-scale, complex, tech-savvy designs—everything from dredging Toledo's Maumee River and creating public space on pontoon islands to reclaiming the principles of Inuit habitat for Arctic dwelling. Finely rendered, jewel-like images work persuasively together with the text and crowd-out tiny, 3D-printed maquettes of some of the architectural structures proposed.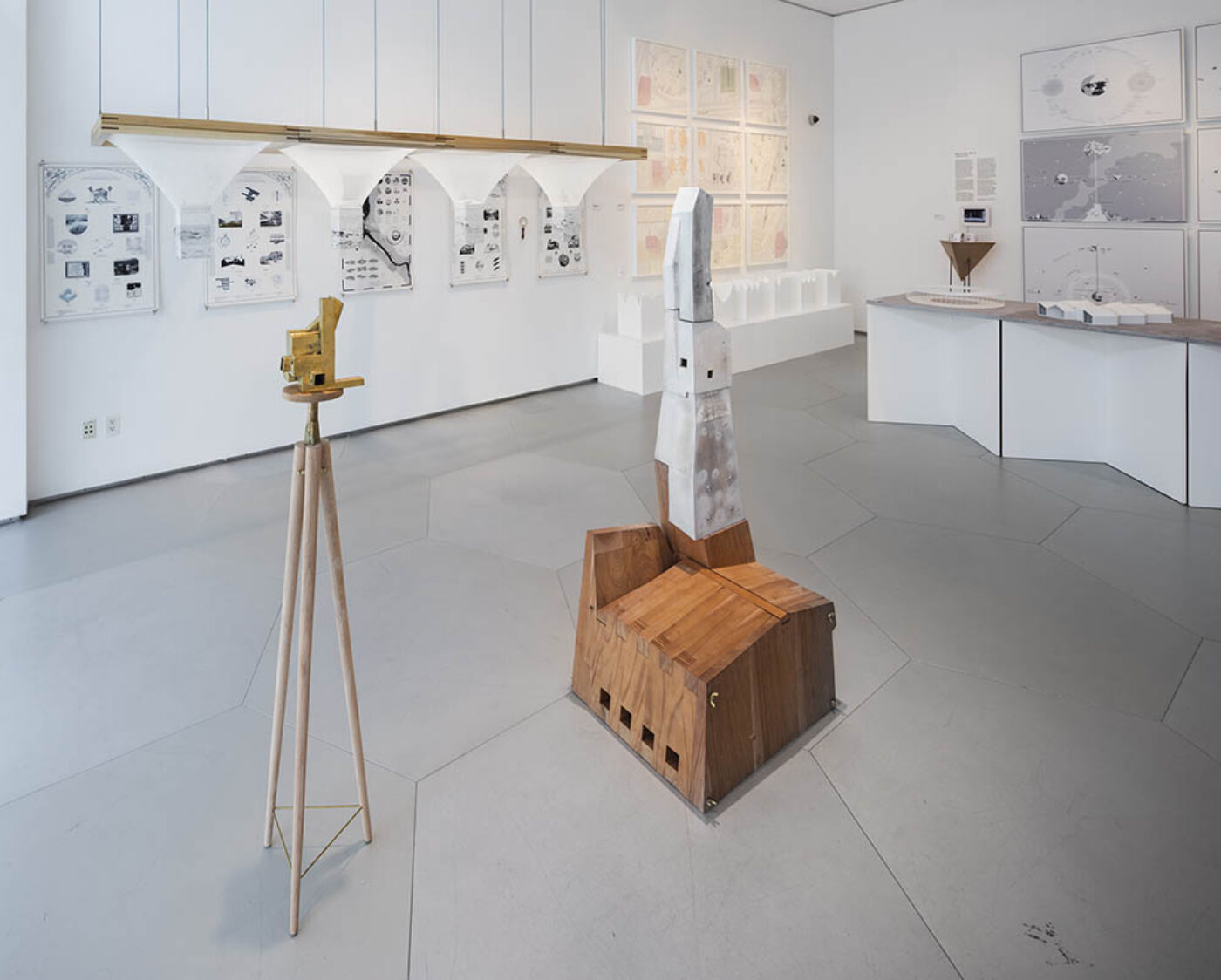 Finally, G3 Arquitectos from Mexico City, led by Alfonso Garduño Jardón, parry any loquaciousness with a stoic entry called Inside Out, relying exclusively on models—but here "models" is really too poor a word. Two tapering, periscope-like totems are made of concrete, wood, and bronze. Small peek-a-boo windows smatter the surface and, rather than pull you in, they push you back out to the sculptural intrigue of the faceted, puzzle-like form. One totem serves as the shell of other, and together they are meant to reflect on the concept of interiority. Idiosyncratic and no less compelling, Inside Out returns emerging architectural practice to persistent, if not seemingly unalterable, values like craftsmanship and formal composition.
Previous winners in conjunction with the League largely devise and jury the theme of the 35-year-old, annual competition, and they intended to tap talents less than 10 years out of school who happen, more often than not, to mesh practice and teaching. Helping hands (often students) populate these entries, which are collaborative and avowedly experimental products of previous competitions and design research, much of which can be considered conceptual. For all these reasons, the Architectural League Prize opens an informative window on current concerns, modes of visualization, and techniques that this year, on the main, reveal a return to drawing, and to simple, neo-platonic forms (with an added twist), plying the abstract, devotional, medium of space.
Pierre Alexandre de Looz is an architect, writer, and educator. He is co-founder of PIN-UP, New York contributing editor to 032c, and currently teaches at SVA and Pratt Institutes.