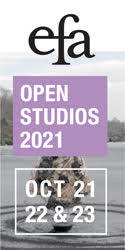 Symphony Space, February 6, 2016
Presented by the Artistic Freedom Initiative with SDK Foundation for Human Dignity
Welcome to Little Iran. We have not claimed a neighborhood in New York City, or even a street for that matter. Our community rears its head at shows.
Hundreds of people packed into Symphony Space to hear Mohsen Namjoo last week, kissing one another on the cheek. How are you? Mom? Dad? The children? Your cousin? Your cousin's cousin? Older Iranians who have spent decades in the city mingled with a tidal wave of young ones who have just come.
Iranians are experts in evoking nostalgia for the present and we haven't had a musician who put his finger on that tension quite like Namjoo until now—at least here in the West. There is a constant unspoken longing for a country, or an idea of a country, among Iranians living in America, and everyone showed up to hear that longing channeled through Namjoo.
With his signature wild gray afro tamed into a basic cut, Namjoo stepped onto the stage, at once excruciatingly shy and comfortable. The theater was packed to the brim, 600 seats filled, but somehow, it felt like we were in someone's living room. Maybe his living room. He began the show with an apology to those who had bad seats and those who could not get tickets. The sound of his setar and the lyrics of poets past summoned a deep-rooted culture, while the drum kit, bass, and electric guitar pushed us into the future.
I first heard Namjoo on New Year's Eve a few years ago—a lanky guy with a mild manner stepped into my parents' living room in Brooklyn. People at the party whispered. I had no idea who he was. Eventually he was coaxed into picking up a setar and when he began to sing, he set the apartment and everyone (me) in it ablaze.
Several years ago, Namjoo performed at NYU's Skirball Center, where the show was much more polished than the one last week. He played his hits, as well as some of the oldies. Once again, he ignited everyone in the audience.
This time felt much more intimate. There were no costumes, barely any light design. It was four men playing their instruments. Namjoo, who has a past in theater as well, never stood up, but went down into sadness and up into humorous whelps.
It did feel more like theater this time. It was hard to take your eyes off him, even though there were moments where it felt as if we were invading his privacy. Was he really crying? Where did he find that weird high register? His English was much better. And although I haven't seen him in a personal setting since that New Year's Eve, it felt like seeing a cousin who moved here a few years ago getting a foothold in the city.
Roja Heydarpour is a freelance writer and editor. She has worked for The Daily Beast, the New York Times, Al-Monitor, the New York Observer, and Devex, among others.
Originally published in
Featuring interviews with Ryan Trecartin, Shezad Dawood, Sadie Benning, Wendy Ewald, Trevor Paglen, Jacob Appelbaum, Ivan Vladislavić, Álvaro Enrigue, Christopher Sorrentino, Vijay Iyer, and Yorgos Lanthimos.