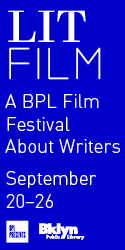 Cannes, May 2001
With humanitarian rather than political aims, Mohsen Makhmalbaf's Kandahar (2001) was intended to focus on the plight of women in Afghanistan under a brutal oppressive regime and on the pervasive misery caused by civil strife and war between the Soviets and the US-backed Mujehadeen.
Then came September 11, and Afghanistan was thrown into the spotlight. Ironically, considering that Time magazine chose New York's ex-Mayor Rudy Giuliani over Osama Bin Laden as the person who most influenced events of 2001, Kandahar heads Time's list of the ten best films of the year. It has been screened at the White House—rare for a subtitled art-house film—been distributed in at least 40 countries and outperformed Moulin Rouge at box offices in France and Italy.
An odyssey across a treacherous mine-filled desert, the story is based on the real life predicament of 28-year-old Afghan expatriate Niloufar Pazira, who sought out Makhmalbaf in 1997 when she received a disturbing letter from a friend in Kandahar who'd had her legs blown off by a mine. Pazira eventually became the leading lady in a fictionalized account of the story. In the interim Makhmalbaf made a clandestine visit into Afghanistan and did extensive research into United Nations documents (the 47-page essay is posted on the Makhmalbaf Film House website).
Armed with a letter, a tape recorder and a fistful of American dollars, the film's English-speaking Nafas (Pazira) deplanes from a Red Cross helicopter and dons a burkha. As a single woman in Taliban-controlled territory, male traveling companions are de rigueur though unreliable. She persuades a household traveling to Kandahar to take her on as a fourth wife.
Beyond its acute relevance to contemporary viewers, aesthetically Kandahar transcends the plight of individuals, and, like Gabbeh, Makhmalbaf's magical tale of carpet weavers, works poetically: it achieves a wrenching emotional impact mostly by surreal images that evoke the permanent results of violence, such as mutilation, rather than through violence itself. One unforgettable image consists of parachutes dangling artificial limbs high above a group of men on crutches down below, running in a three-legged race to retrieve them.
One of Iran's most influential directors, whose 17 highly regarded features include Gabbeh(1997), A Moment of Innocence (1996), and Silence (1998), Makhmalbaf also founded the Makhmalbaf Film House as a custom-made mini-studio to nurture his family's movie projects. Under its auspices he has mentored and written screenplays for award-winning debut features directed by his daughter Samira Makhmalbaf ( The Apple, 1997, and The Blackboard, 1999) and by his wife Marziyeh Meshkini ( The Day I Became A Woman, 2001).
Born and raised in a poor Tehran neighborhood, Makhmalbaf's early life was fraught with hardship and traumatic events. He worked from the age of eight to support his family. At 17 he joined an anti-Shah movement. Following an incident in which he was shot at and wounded by a policeman, he was hospitalized for 100 days after being tortured by members of SAVAK, the Shah's secret police, several of whom received political asylum in the United States and are still at large.
I interviewed Mohsen Makhmalbaf at Cannes, where the film's well-received premiere earned it the Ecumenical Prize of the Jury. Niloufar Pazira translated from Farsi.
Liza Béar Very few people realize that Afghanistan used to be part of Iran 250 years ago. You already made one film in Afghanistan, The Cyclist (1988), about an Afghan refugee who gets tricked by a con man. What made you want to return to the subject of Afghanistan, or rather what prepared you, in your own life, to enter such a highly charged political situation?
Mohsen Makhmalbaf I've never, in any of my films before, been touched by such a deep tragedy, a pain that's burning inside me about the subject. The whole world is concerned about the destruction of the Buddhas but no one is paying attention to the problems of Afghanistan.
LB It's a miracle you were physically able to make this film in 1999 given the Taliban control of the region.
MM Afghanistan and Iran share a 500-mile undefined frontier and there are maybe two-and-a-half million Afghan refugees living in Iran. But only about 50 thousand of those have any kind of identification. That's where we made the film.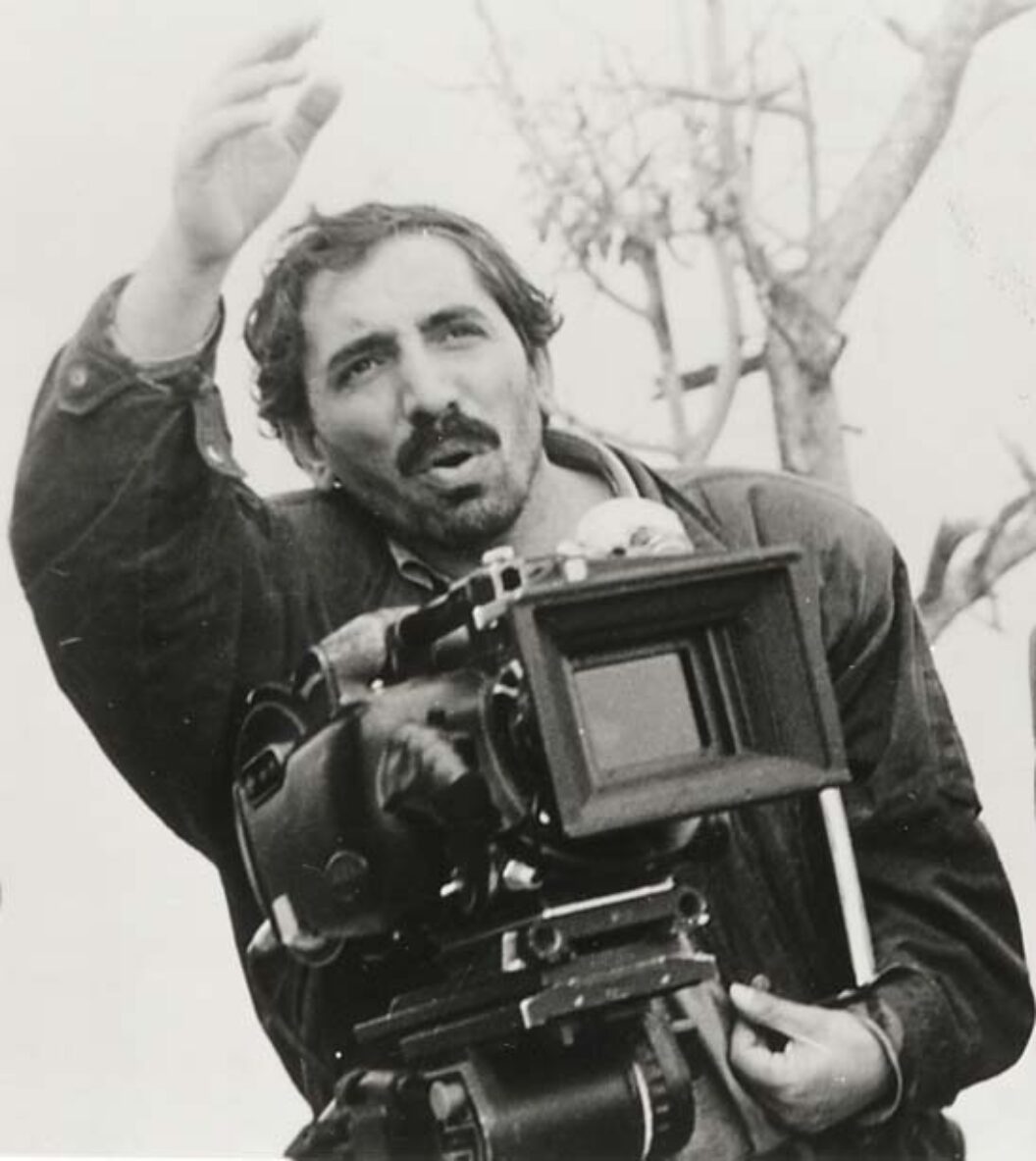 LB Is the border marked, are there border guards?
MM The land is flat and there's a line marking the border, but no guards, no observation posts. On the Iranian side of the border there are many, many small Afghan refugee villages, and we worked in one of them, called Niatak.
LB Was it a Pashtun village?
MM Mostly Pashtun and Hazarah.
LB Was it hard to get these guys to cooperate with you to make a film?
MM Well, first of all, these people had a political problem because they were in fear for their lives from the Taliban, who were murdering their opposition. Secondly, there was a cultural problem. For example, it was very difficult for us to get the women to participate even under full cover of their burkhas. The other problem was ethnicity. Most of the people we were working with had not heard the word film before. Because the Hazarah, Pashtun, and Tajiks are so unwilling to work together or even be together, when we offered to set up a temporary movie theater to show the films on video, just to introduce them to the concept, we had difficulty seating them. So we finally had to agree to have different screening times for each ethnic group.
LB What else?
MM The other major problem was hunger. Every day as we worked along the border we would encounter a group of starving people who had escaped from Afghanistan. They were considered illegal refugees in Iran. Out of one group who had managed to escape, 20 of them had died on the way, either from sickness, disease or hunger, and the other 20 who reached the Iranian border were also dying. They could not get help from the Iranian government since Iran is sending the refugees back home. They had to resign themselves to an almost animal-like lifestyle, hiding in the desert. Each time we came across these people, we had to stop filming and rush to help the dying. And that was a very sad scene.
LB Were you or the crew ever in physical danger?
MM I myself had to grow a longer beard and wear Afghan clothes for camouflage. Still, at one point I was in danger of being kidnapped; I haven't discovered whether it was the opium smugglers or some other group. But it forced us to move a little further from the border to finish the film.
LB Did some of the images, such as the parachutes dropping the artificial legs, come to you on the set while you were filming, rather than beforehand in a prewritten script?
MM Of course it was based on what I had seen and knew. What I had previously observed were meals being dropped by parachute, not legs. But whenever I'm making a film, I leave a window open to thought and to what the wind will blow in, whether it's an idea or some interference from reality. Sometimes one sentence spoken on the set was so profound and so much better than prewritten dialogue that I would use it instead.
LB In addition to making some 20 films and writing as many novels, you've also helped all the women in your family, and your son, realize themselves creatively. And now you've made a film about the fate of Afghan women who don't have one zillionth percent of the freedom. I find it quite moving.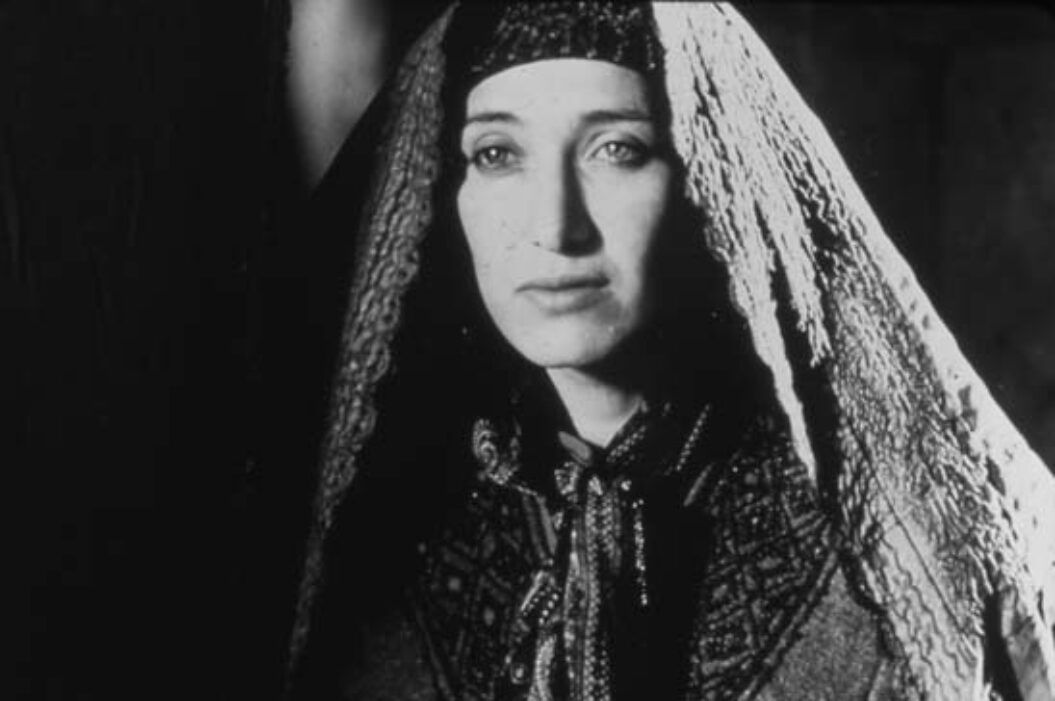 MM I've always been sad about the women's situation in Iran and also about the lives of women who live in areas surrounding Iran. I feel women's pain because I have seen it at close quarters when I was growing up. My grandmother was handed over to marriage when she was nine; my mother and my older sister were both handed over to marriage at the age of 12 because of hunger. I've seen women become prostitutes because of hunger and economic devastation. And there's something about that pain and those problems that give me energy to write and make work about them, and I will never tire of it.
The following questions took place via email in December of 2001, as a follow up in light of the events of September 11.
Liza Bear Mr. Makhmalbaf, when we spoke at Cannes in May, Kandahar was, for most people, barely a point on the map. Since October 7, Afghanistan has been in the headlines every day. What was your first reaction to September 11 and to the start of bombing in Afghanistan?
Mohsen Makhmalbaf Like everyone else, my reaction to September 11 was one of horror and disbelief. And to October 7 was deep sadness that from one human tragedy we are moving to a human catastrophe. What did the Americans achieve with the death and destruction they brought to Afghanistan? Thousands more dead, hundreds of thousands more in danger of starvation, millions more forced into refugee camps. Is that the way to combat terrorism? The root causes of terrorism are poverty and illiteracy, neither of which can be cured by bombing people.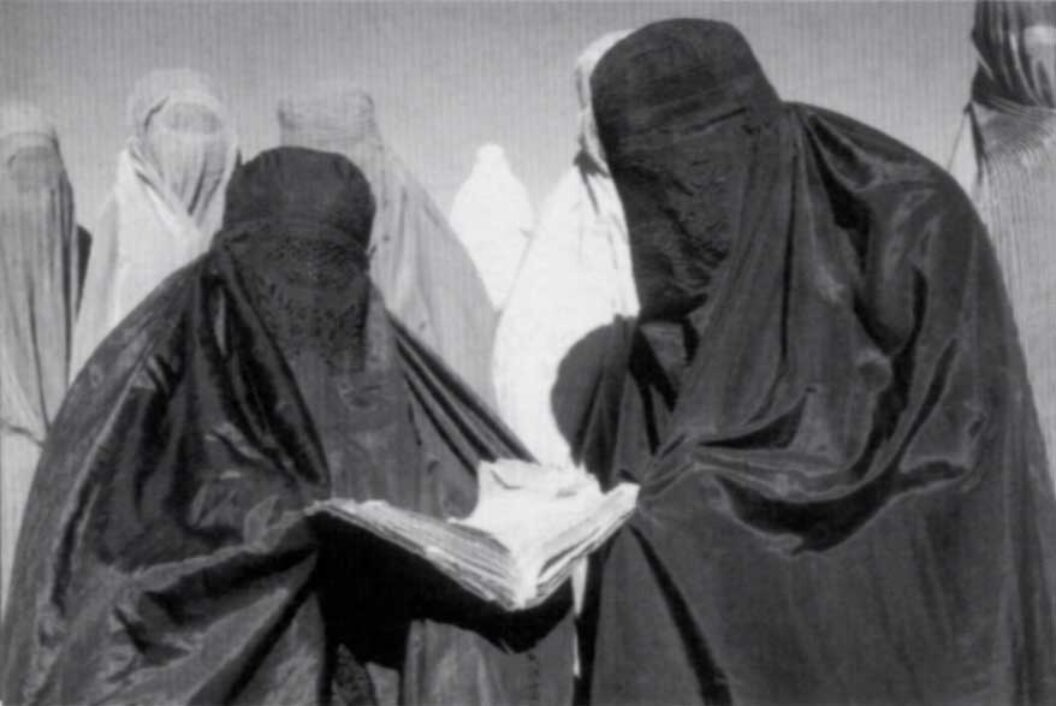 LB What effect has the shift in world perspective had on Kandahar the movie, and also on you personally as a filmmaker?
MM Nothing on the movie, since I made it long before the events of September 11 and October 7. When it was premiered in Cannes people thought I should have chosen some other subject to deal with. I don't like to be proven right in my diagnosis of the catastrophe, that it had to hit the Americans in a horrible way, in order for them to be made aware. What sort of impact has Kandahar had when bombs can easily be dropped on Afghanistan but humanitarian help can't get to where it is most needed? I feel more responsible as a human being than as filmmaker.
LB So how did you react on a practical level?
MM All my efforts over the last three months have been at fund-raising in Europe to facilitate the education of Afghan kids. In September I went to Paris and Rome, in October I went to the border towns of Zahedan and Zabol to shoot a documentary on the status of educating young Afghan kids. In November I lobbied the Iranian government to help me launch a literacy program for Afghans, and then I traveled to Luxembourg and met with the queen, who promised to help establish schools in Herat. And right now I am trying to get to Herat to build a school. But my own government does not allow me to do so, because they say they have closed down the border for fear that terrorists will escape to Iran, or appear to, and give the Americans a pretext to attack Iran, too.
LB What do you see as the worst-case scenario in Afghanistan and what are your greatest fears?
MM My greatest fears have already materialized. A country devastated by the Soviet occupation, the civil war, and the barbaric reign of the Taliban is now the subject of round-the-clock bombardment. Suppose the Northern Alliance comes to power. What then? How are we going to address the massive economic disaster that is Afghanistan, or the enduring cultural problems that have afflicted their people? President Bush wants to defeat terrorism. The Pakistanis want to keep their military presence in the region; perpetual poverty and ignorance will be the breeding ground of other violent acts of terrorism. If not Afghanistan, Somalia; if not Al-Qaeda, then something else. It is beyond belief that centuries into recorded human history we are still operating on the same barbaric principles as the cavemen did. What is the function of art in the midst of this catastrophe? How can we continue to make films, paint pictures, compose music, when millions of people are denied their most basic human and civil rights? My fears are endemic to a world that cannot afford $15 to pay for the education of one Afghan kid for one academic year but does not think twice about spending $2 million on a cruise missile. With the price of one cruise missile you can educate 130,000 Afghan kids for one academic year, and from the very beginning eradicate the roots of violence and ignorance among them.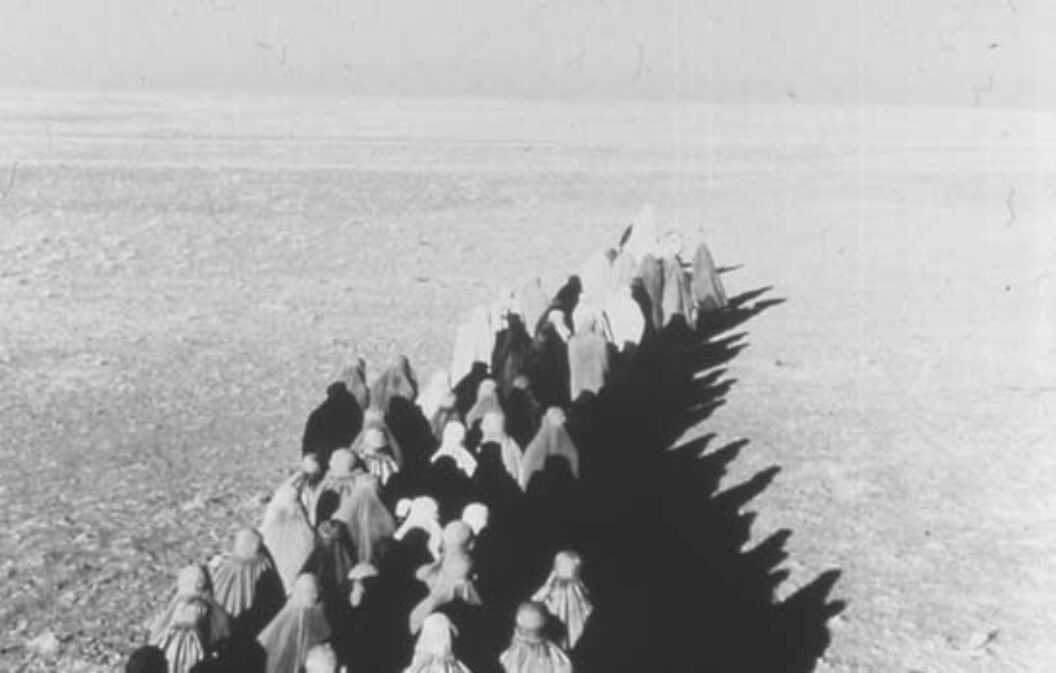 LB What is a best-case scenario or a more optimistic outcome?
MM This madness of violence and counter-violence has to come to an end. Afghanistan has to be brought into the economic center of global activities. Just because they do not have oil like Kuwait it does not mean that they should be abused by Soviets, by the Americans, and by the Pakistanis, and then let to rot in waste. Through the UN, the minimum of a civil government ought to be created. Massive relief ought to address problems of starvation that now immediately threaten millions of Afghans in the approaching winter. Instead of mines, plant wheat; instead of bombs, drop books, for a long and sustained period of time. Do not look at Afghanistan just as a pipeline that brings the oil of Central Asia to the Arabian Sea. Look at them as real people, with hopes, aspirations, human dignity, and you will see that the internal foundations of terrorism will crumble in and of themselves.
LB I understand you are shooting a film in the Afghan refugee camps in Iran. Was this an immediate reaction to the bombing, and how were you able to pull it together so quickly?
MM I just finished the film. It is called Afghan Alphabet. I made it for UNESCO as part of a global campaign I wish to mobilize to address the question of educating the young Afghan kids. I will premiere it on January 14 in Paris at UNESCO. I shot it in Zahedan and Zabol, two border towns near Afghanistan. When you see this film, you understand that the root cause of terrorism is the economic and cultural condition of a people. You cannot drop bombs on people and kill their loved ones and expect them to behave other than violently toward you.
—Liza Béar is a contributing editor at BOMB. Most recently her articles have appeared in Salon.com, the Boston Globe, and Time Out New York and has been on assignment in Saravejo and Havana.
Originally published in
Featuring interviews with Steven Holl, Stephen Mueller, Janet Cardiff, Laurie Sheck, Cornelius Eady, Victor Pelevin, Mohsen Makhmalbaf, Bill Frisell.