Wet Illustrated, an energetic shambolic psych combo with more than a whiff of C86 about them, run down some videos with BOMBlog's Tauni Malmgren.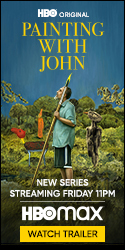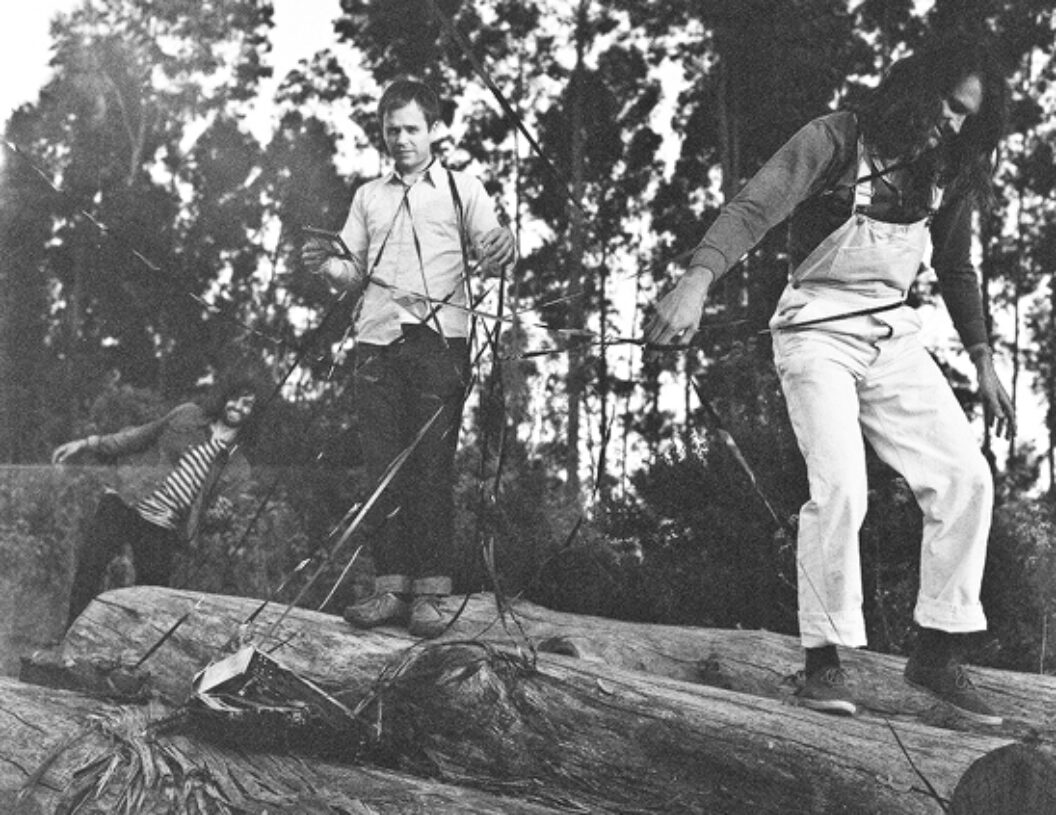 As the skies turn grey and coat weather approaches, we aren't resigned to watching leaves fall in the company of a Leonard Cohen-type. We love Leonard, but there are other options. Like heading west. Or listening to Wet Illustrated, a garage-rock crew hailing from foggy, sometimes sunny—but always pretty—San Francisco. They just put our their first album 1×1×1, and with zippy vocals, catchy hooks, and songs with names like "Born Stoked," its hard not to get caught up in the exuberance they bring to their music. Wet Illustrated builds on the influences of their influences (see the Pavement/Flying Nun videos) to achieve their own sound. A band made up of Cali dudes who used to be in a Television Personalities tribute band, these guys know their Swell Maps from their Homosexuals, and throw a little Central Valley grime into the mix just to keep things interesting.
I recently caught up with drummer/vocalist Robbie Simon and guitarist Tim Hellman over email to chat about their band and their new album, 1×1×1, out now on True Panther. You can check out a jam here and their Tumblr here.
Tauni Malmgren So tell me, how did Wet Illustrated start, and how did you guys meet each other?
Robbie Simon Tim and I were in a Televisions Personalities cover band with a mutual buddy that brought us together. We all were working at Amoeba Records SF at the time. Our performances got steadily worse making an already silly idea seem even more so, and we made the right decision to just start writing our own songs. Our pal eventually left and we had command of our nebulous yet unnamed ship. The first song we ever worked on was a demo of the Luxury Waives instrumental from the LP.
TM (laughter) When I think Television Personalities cover band, I think Bret Micheals and William Shatner. Thankfully you guys don't sound anything like them.
RS No, but I do think Bret and William could start a pretty incredible band! It hopefully would be some sort of Space Glam Rawkin' behemoth that would only play Super Bowl half time shows or soundtrack insurance commercials. Maybe we could be their backing band?
TM How did Chrys and Will come into the picture?
RS Chrys and Will came to join at separate points both to fill out the band for live shows. Chrys was a big help on the LP and has some amazing guitar work on there. They are both real deal buddies and have a huge personal impact on the band. I don't know where we would be withouth them and can't imagine doing the band with anyone else.
Tim Hellman Chrys has been one of my best friends for years, and I really love his guitar playing—real steady hand guy. Any time I play in a band, I always hope there is a way I can bring Chrys in on things. I couldn't imagine doing it without him. As for bringing Will in, like Robbie said, both Chrys and Will are real deal buddies. You have to play music with people you like, and I feel blessed to play music with three of my favorite people.
TM Robbie, did you initially sing and play drums out of necessity or is that something you always had in mind?
RS I actually did a little bit of drumming and singing in the TV Personalities cover band so I had the idea that it was possible, but I'll be the first to say its not advised! The joke I always make about it is that I think it makes me worse at both. But having said that, I think its indulgent to have a lead singer who doesn't play anything so I figure until I learn to play another instrument, its where I'm at. Tim really carries the majority of musical creative load so I figure doing the singing is my way of contributing.
TM How did you celebrate your album release?
RS We had a really fun BBQ at our buddy Anthony's house. We lined his backyard with $15 worth of dollar store decorations and just ate medium tier fancy sausages, danced to Gino Washington, played a short set whilst getting made fun of by annoyed neighbors and enjoyed the lovely weather until the beer ran out. It was perfect.
TM Sounds like a great time! How is the weather in Corvette City? Is this even a real place?
RS There are two types of weather in Corvette City: convertible top down or top up. We're definitely still in top down season, which is lovely. I'd like to think of Corvette City as our Valhalla, a place where life starts and ends, but that wouldn't really make sense because I just told you about how nice the weather is, and I'm not very dead. How about we just say its a state of mind where we're not instantly simplified to yet another San Francisco garage rock band.
THYou can only get there in a Corvette.
RS (laughter) He's right about that. No PT Cruiser riff raff.
Wet Illustrated's Tripartite Mixtape
Tim's picks:
Pavement, "Trigger Cut"
Pavement were from Stockton, CA, a city 30 miles north of my hometown, Modesto. Growing up they were a reminder that you could be in a band from the Central Valley and not play Led Zeppelin covers or bad hardcore (a reminder necessary and occasionally ignored.) I bought "Slanted and Enchanted" when I was 14 at Wherehouse Music while I was supposed to be in Sunday school. Not sure if that's relevant, but I still like this record 15 years later and this song particularly.
Jim Sullivan, "UFO"
A few months ago, a coworker suggested I give this guy I listen. Since then Jim Sullivan has been a real constant. "UFO" is the title track and the most immediate song on the record. I really wish the Rhodes line on the verse was louder, but the rest of the arrangements on this song are massive. The story behind this record is bonkers, but it doesn't eclipse how great the songs are.
The Hunches, "Deaf Ambitions"
I love the way Chris Gunn plays guitar. He has this style that can be so intense and physical, but also very methodical and controlled. This song is from Exit Dreams, their last record and one hell of a swan song. There are some big ideas on that record, best experienced between headphones. "Deaf Ambitions" has a range to it and a beginning that knocks me every time.
Robbie's Picks:
Snapper, "Buddy"
A cool Suicide meets Pretenders? Cut from yet another Flying Nun gem. Great Video too! TUFFSTUFF!
The Go-Betweens, "People Say"
An amazing little earnest and unambitious pop ditty from a band that should be adored for eons.
10cc, "Speed Kills"
Fun and weird disco fuzz glitter ripper from the same freaks that later brought you "Dreadlock Holiday."
Chrys's Picks:
Hickey, "Hey Cutie Pie"
Tall Dwarfs, "Nothing's Going to Happen"