Mixtape: Nite Jewel by Alex Holmes
Nite Jewel discusses the range of influences behind her gauzy sound, including vine-swinging demigods and the cost of the metro.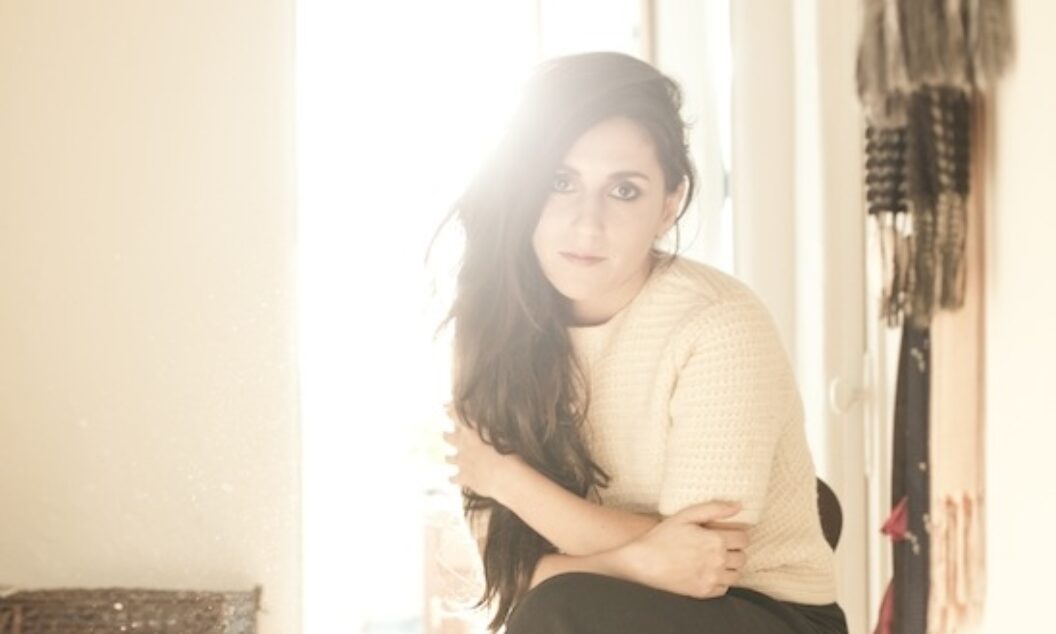 Listen to this mixtape on Spotify.
Nite Jewel, AKA Ramona Gonzalez, released her first album, Good Evening, in 2008. On her upcoming One Second of Love—a collaboration with husband Cole M. Greif-Neill of psychedelic mainstays Ariel Pink and Haunted Graffiti—she creates a retro-inspired but futuristic sound that pulls a shimmering gauze over the world. The epitome of DIY from the get-go, much of the Nite Jewel discography has been recorded onto cassette and mixed in a way that highlights a woozy, romantic authenticity. By mining a wide range of genres, signifiers, and sounds, from freestyle to R&B and funk to chill-wave—all in the service of fantastic songs—Gonzalez sets herself apart from similar practitioners of lo-fi dream murk coming out of LA. She has spent time living both in LA and NYC, and the range of discernible influences in her music belies those experiences. Which must have been truly funky, given the results.
Her shiny new record, One Second of Love, drops March 6th on Secretly Canadian. We spoke about the album, her upcoming tour, and why New York musicians take themselves too seriously.
Alex Holmes So when did you first start making music?
Nite Jewel Like recording?
AH Well that too, but I mean when did you start messing with instruments, singing, mixing?
NJ I starting taking voice lessons when I was five, piano at six. I recorded songs on a tape recorder, like a handheld tape recorder at night shortly after. And I would write lyrics in my journal around then.
AH So you've been a musician all the way back. Did you know all along that you wanted to make a career of it, or was it more of a hobby to begin?
NJ Well, I looked up to famous singers as a child and wanted to be them—mainly African-American females. I didn't know they were making a career out of it. I just looked up to them and wanted to be them because they were wonderful singers. Only later did I realize that it comes through extreme hard work and luck and talent. So later, in high school, music became more of a hobby … but I was sure I wouldn't be a "chosen one".
AH Gotcha. But Nite Jewel isn't just one, is it? It's a collaboration?
NJ Well … Cole has always assisted me on the production side since the beginning. He's always been there. I tried to be more intentional about bringing him into the writing process for this new album. It's always just mainly been me, with his assistance.
AH How has it been bringing him more into the process?
NJ We've been collaborating on music since 2004. We've had 3 or 4 bands together, recorded several albums, EPs, etc. It's a breeze.
AH Are listeners going to hear a difference in the new album? Is it going to be any kind of departure from your earlier work, or more of an evolution?
NJ Have you listened to the new album?
AH I've heard the title track, "One Second of Love," and I've listened to older stuff of yours, and a few remixes you've done.
NJ So do you feel it's any different from what we've done before? A departure or an evolution?
AH Well, I'd say it's not so much departure as evolution. A little more refined, a little more sure of itself, or of what it's going for. But I don't know what the rest of the album sounds like, so was wondering if Cole's greater influence could be felt.
NJ I think so. I agree that it's an evolution because it literally was for me. Some will hear it as a departure because they haven't been there throughout our (Cole and my) creative process that began a long time ago. But yes, when the production leaves the 8 track in a house sort of vibe, Cole gains more control and more ability to make distinct choices because I am not a producer or an engineer in the strict sense. So Cole has been working on a higher level as far as the music biz goes and he wanted to make something that sounded classic. And I agreed with him, so that's what we went for. The album is very vocal-centric.
AH Earlier, I mentioned your remixes—are there any more on the horizon, anyone you are planning on working with or would like to work with? Or, maybe more interestingly, anyone you'd like to hear remix your own work?
NJ I enjoy doing remixes. I've done some remixes for friends lately, which is fun because it's more free. I'd love to get into making "club friendly" remixes for people, but it's hard because I always go jazzy…natural inclination. As far as our music … it would be great to have some legit hip-hop producer take the vocal stem and make it bang, but that shit costs money and money is hard to come by these days for something like a remix.
AH Gotcha. I agree that that would be great. I can almost hear it already. I'll talk to Danger Mouse's people.
NJ I vaguely know him. I should ask him.
AH So you are just about to start a tour with Chairlift, right?
NJ Yeah, with Chairlift in March/April.
AH Are they friends, or have you worked with them before?
NJ Friends. Caroline is a friend who I met through her boyfriend Jorge. I became obsessed with his band from back in the day—Lansing—Dreiden. Jorge and I share a lot of the same taste. We met in NYC and then he introduced me to Caroline, who had toured with Ariel Pink when Cole was in the band. Anyway … a lot of connections to them.
AH They live not so far from me, here in Brooklyn. Do you get over here to New York often?
NJ Used to live in NYC. That's where Cole and I met, actually. So I try to visit at least once a year because I miss it and miss my friends.
AH Do you notice any real differences between the new music coming out of LA and NYC? Some people would say that the dreamy, gauzy elements of your music sound pretty LA.
NJ NY bands are overachievers, so their music tends to sound much more intentional and knowing. LA bands are fuck-ups, at least in my group of friends, so the music is much more for the artist. The artists are not thinking about their audience as much or the industry as much, which tends to bite them in the ass. But we don't really care because we're not paying $200 to take the metro every month.
AH You hippies.
NJ (laughter) But I have actually been going back to my NYC roots for this album. I mean, NYC was the first place where i started my own band with my own music and I was heavily influenced by the history of music there. I wanted to make something poetic and classic and something that was self-aware and not fucked-up sounding for the sake of self-protection. One of my favorite groups has always been The Velvet Underground and I really always came back to them for this record. Smart, bold, contrarian.
AH I can definitely see that. "One Second of Love" has a sharpness to it that I really like, and I think I could fairly say sounds a little more self-aware, or NYC-ish, or whatever we want to call it.
Where do you imagine people listening to/appreciating your music? Headphones on the subway? Cool lounge? Getting naked? Breaking into houses?
NJ I'm trying to imagine … Well, each song on the record is sort of an individual statement although it also is holistic. Certain songs are maybe for different places, but I am trying to remember listening to "Heroin" by Velvet Underground … where did I listen? Drugged out in a basement with my friends, up so loud you can't hear your own thoughts … listening intently.
AH I'm pretty sure that's how Lou intended it. Perfect.
NJ I want people to pay attention to these songs, to the lyrics. I don't want it to be passive listening. It's weird because the music for One Second Of Love started out as an instrumental electronic/new age project—something to be calmly played in the background. But intentions don't always pan out. So it really goes against the grain currently, because a lot of music listening now is quite passive. I have to say something and I need it to be heard, I suppose.
Rafael Brom