Mixtape: Eleanor Friedberger by Zack Friedman
Fiery Furnace Eleanor Friedberger has a lovely solo album that's pretty much ultimate aestival. She talks to BOMB about feeling lost in your own city, sibling rivalry, and sentimentality.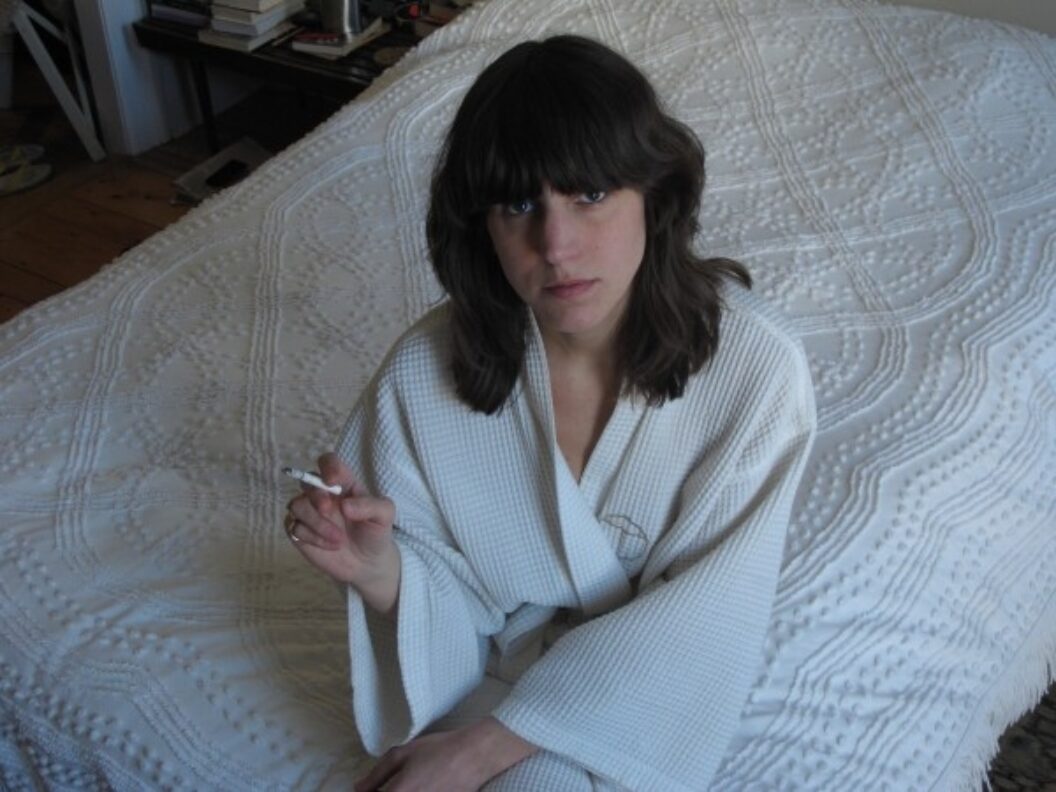 Not so long ago, Fiery Furnaces fans may recall, Eleanor Friedberger was waiting in the lobby of 665 1/2 Frontage Road when two mysterious Mormons had a few questions for her about the whereabouts of the only pewter pocket watch that ever belonged to Joseph Smith's great-great uncle's brother-in-law. To which she replied, "You've got the wrong Eleanor Friedberger." (On "Oh Sweet Woods," from 2006's Bitter Tea.) The one that's turned up with the wonderful Last Summer, out now from Merge, might not be the right one either. But listen to her, whoever she is. She can fetch you trinkets and artifacts, whether or not you knew they were what you were looking for.
Since 2003, Eleanor and her brother Matt, as the Fiery Furnaces, have been making bizarre and beautiful music ranging from dense travelogues to eloquent laments. Fiery Furnaces songs feel like ships careening through dangerous waters, like gorgeously failed attempts to replicate how people a hundred years ago sang and played piano in the parlor, or like several things which are distinctively American but have little else in common with each other (the blues, Broadway, Looney Tunes, classic rock radio, '80s video game soundtracks) taken apart and put back together so that they belong only to a floating country adrift in the slack Sargasso Sea.
The band's mainstay is Eleanor's distinctive way of chopping up and blurring syllables, which makes me want to hit the speech therapy books to figure out how to describe her cadences—her diction. Lyricwise, Eleanor's a bit more straightforward than Matt, who's currently in the midst of releasing six albums that have only one instrument each (latest featured the harp, which was used as percussion). Some of the Fiery Furnaces' most affecting songs are hers. But Last Summer shows she's got curveballs aplenty, and knuckleballs and spitballs and dirty emory board tricks that leave us poor batters flailing helplessly in her wake. She makes 2000s-diary-entry lines like, "He shaved his beard and saw The Girl Who Played With Fire" or the story of getting lost after buying bike parts in Coney Island sound as unstuck in time as previous jaunts with blueberry pirates, cell phone salesmen, and Central European White Sox fans. Wistful acoustic songs like the lovely "Scenes from Bensonhurst" and "One-Month Marathon" slot in among the disco-tinged "Roosevelt Island" and "Glitter-Gold Year" and the almost Motown "Heaven." It's really a tremendous album, recommended for people who have experienced summer or sorrow or silver-tongued bittersweet solitude.
I gave Eleanor a call one day in late June. Here's what happened after she picked up:
Zack Friedman Can you tell me about the songwriting process for the new record? How was it different from making a regular Fiery Furnaces record (not that any Fiery Furnaces records are regular in any way)?
Eleanor Friedberger Well, it was very different. For me at least, the best and worst part of any collaboration, I think, is compromise. I think it's important to have to compromise, I think it gets you something good, but when you're working by yourself, it's simultaneously very terrifying and liberating. I was in a position where the timing was perfect for me to do something on my own. The Fiery Furnaces had just finished a tour, we'd been touring for about a year after I'm Going Away came out, and I wanted to make something in a very short amount of time. I wanted to write songs in a month, and record them in a month, and have it come out as quickly as possible, just to see if I could do it. And I pretty much did that—with the exception of one song, I wrote them all last summer and then I started recording at the end of August and I finished it at the end of October, the beginning of November. It all did happen within a year's time, which is pretty good, I think, considering that I didn't know who was going to put it out, didn't know who was going to record it. I'm happy with the way it all came together.
But in terms of the songwriting, I had just started doing home demos again, after not doing that for years and years. I finally got into the technology that everybody's using, that every ten-year-old is using these days. Like GarageBand—I hadn't taken advantage of that stuff. Last time I was making recordings I was using a four-track and tape recorder.
ZF It's easier this way.
EF I forgot how fun it is. And I really tried to put myself in a frame of mind of when I first moved to New York and I was working as a temp and I would come home from work and drink a bottle of wine and do recordings at home on my four-track. I wanted to forget about everything that had happened between now and then. So the songs are kind of coming from a very naïve and girly place, from when I first started making music.
ZF How's it naïve and girly?
EF Naïve just in its tone, and not really knowing yourself, and figuring out who you are. I was 23 when I moved to New York. I just wanted to put myself back in that place, because I think that's what makes a good pop song—I'm not saying that I'm a pop artist, but I wanted to do something that was much more straightforward, much more relatable for people, than maybe what some of the Fiery Furnaces' stuff is like.
ZF Although there's still a lot of super-esoteric references, very geographically specific stuff, proper nouns … What's the Inn of the Seventh Ray? Can you explain that one?
EF Sure, that's the only song that's not about New York, or set in New York. I went to Los Angeles for a week while I was writing these songs, and the Inn of the Seventh Ray is a restaurant outside of Los Angeles that a few different people told me about. It's kinda like a hippieish, New Agey place. I've never been there. I love the way it sounds. It sounds kinda mysterious, and I just liked what it represented, you know?
ZF Yeah, to me it sounds like some kind of Midwestern cult, or maybe where the Elks go bowling.
EF I think it started as a health food hippie restaurant, but I haven't been there, so I can't say what it's really all about.
ZF What about all the New York stuff—there's Bensonhurst, Roosevelt Island, Owl's Head Park in Bay Ridge, some fringy parts of Brooklyn and Queens—on the record? What are some of the New York stories that inspired you?
EF Well, that's just my life—I don't think of it as fringy. I've lived in New York for 11 years, in Brooklyn. I ride my bike everywhere, and for me it's fun to take a little trip within the city, I think that's what's so great about living in New York. Not enough people take advantage of that. I would pass Owl's Head Park all the time on the way to practice—the drummer in the Fiery Furnaces lives in Dyker Heights, so I would ride my bike down there from Greenpoint, which is like an hour-long bike ride. It's just a great way to see the city. You think about a lot of things on a long bike ride like that. Feeling lost in your own city, that's kind of what that song ("Owl's Head Park") is about, feeling lost when you're at home and how it feels good and it feels scary.
ZF I always wanted to ask you and Matt about travel, the strange geography of your songs, and how imaginary places and real places, imaginary trips and real trips, get mingled for you as songwriters.
EF It's kind of an easy trick in some ways, because it's good to have something specific for the listener to latch on to. It's just like reading a book. You have to have some details in the story. Having a place name is just a really easy thing to work off of. Matt writes about places that he only reads about, that he's never seen and that he'll probably never see. And that's fun for him. I think that's a very adventure, boy sort of thing to do. I tend to write about real places that I've been to, that mean something to me, and I think that's very feminine. I don't know if that answers your question. We both like looking at maps. It's very romantic and nostalgic and sentimental. I collect maps of places that I've been.
ZF Tell me about your weirdest map.
EF Weirdest?
ZF Well, most interesting.
EF Well, I guess it depends on the place. I'm actually looking at a stack of them right now. What's on top? Mexico City, where I went last year for the first time. I like marking up a map with where I've been, which is a cool thing to have if you ever go back. Underneath that is my map of Los Angeles. Underneath that is a map of Istanbul, where I also went last year for the first time. Under that is—what is this one? No idea where the hell this is. Where is this? Oh, it's Athens. Also went last year. So they're all interesting. No one is more interesting than the others. I mean, it's what you do with them. Like I said, it's good to mark them, so you can look back and see where you've been. It's all just being nostalgic, sentimental, you know.
ZF You think that your songs are nostalgic and sentimental, generally?
EF I think so. I like music that's like that, that's what I like about other people's music too. I just think that's … nice.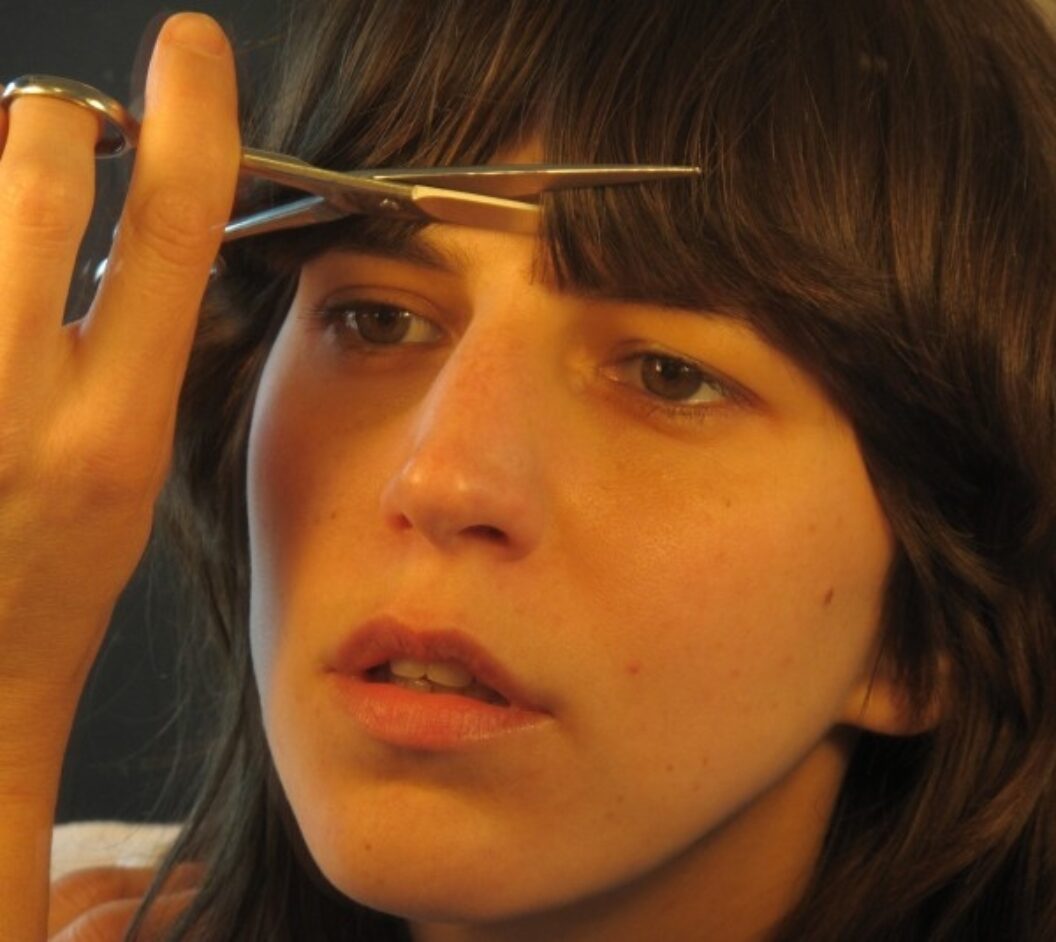 ZF So I think this album is definitely better than any of Matt's solo albums, if you have any sibling rivalry going on.
EF I'm not in competition with my brother. We're proud of each other. But thank you—I'll take that as a notch on my belt, or whatever, a notch on my bedpost.
ZF Whoa, I don't know where you think the interview's going.
EF Where do you put notches?
ZF You carve them into a tree with a knife?
EF That works. One point for me.
ZF Sure. OK, back to recording. You said you did a lot of the songs as acoustic demos first? I feel like I can hear the basic chord structures, the skeletons of the songs.
EF I didn't really do them as acoustic demos, actually—like I said, I used GarageBand, which I never really got into, I mean, I don't want to be doing an Apple commercial right now. I used a MIDI keyboard. The song "My Mistakes"—there's a real saxophone playing at the end of that, but I did a saxophone solo on my MIDI keyboard on the demo. I planned it out that much. I wasn't just sitting with an acoustic guitar—most of the songs I wrote on the piano, actually.
ZF What kind of surprises happened in the studio?
EF Eric Brousek is the guy who produced the record. He used to be the house engineer at DFA, so he did a lot of those records with Tim Goldsworthy and James Murphy. He comes from a totally different background from me, he's done a lot of dance music and a lot of mixing and remixing. Just watching the way he works was amazing for me. He's young enough that he only works on the computer, but he also has great taste and uses real instruments. Seeing the mix of them—he has an old analog Moog synthesizer, but his techniques are so modern, he's so much into getting the groove right, he's so much about the drums and bass being locked in perfectly, and I'd never experienced that side of it before. So I don't know if that's a surprise—just working with somebody new was the biggest surprise actually, just seeing that I could do that. My brother produced all of the Fiery Furnaces records, so just having a fresh set of ears and a fresh set of skills was good for me. Nothing against my brother!
ZF How are you going to play these songs live?
EF I'm going to play a free show at South Street Seaport on July 16 with a four-piece band. I'll do some other shows on the East Coast—I'm basically doing a little promo tour in July when the record first comes out, some in stores, some radio stuff. I'll do a lot of that on my own and then tour more in the fall with a band. I'm going to have to do it differently depending on where the shows are. I think there's going to be a lot of different configurations for the live stuff just out of necessity. The next show in New York I'll be playing guitar, there'll be another guy playing guitar, a guy playing bass, a guy playing drums, and we'll sound like a rock band.
ZF That's a good thing to sound like.
EF Yeah.
ZF The record's called Last Summer. I guess you mean last summer like the summer before, but maybe it's the last summer ever, there's going to be a new ice age, endless winter …
EF I hope not!
ZF So before that happens, what are some summer songs for the last few days of sun?
EF How many?
ZF A handful. I don't know how many songs fit in your hands, necessarily.
EF Listening to the week of June 20, 2011:
Bobb Trimble, "Premonitions Boy—The Reality"
My latest discovery. A friend told me this song reminded her of "My Mistakes." I don't hear the similarity, but I love it.
Al Green, "I Want to Hold Your Hand"
Al Green at his best, sounding like Otis Redding backed by the Meters singing the Beatles.
Cass McCombs, "County Line"
This is the most sad-sounding new song I've heard in ages.
Darlene Love, "Long Way to be Happy"
Phil Spector perfection: "It's the middle of June but it feels like December …"
Richard Davies, "Sign Up Maybe For Being"
I pulled this out of my CD vault—for sunset listening after a summer storm.