Mixtape: Blues Control by Ryan Sheldon
Blues Control curates an odyssey through avant-garde landscapes of film and classical composition—with a brief digression into street performance.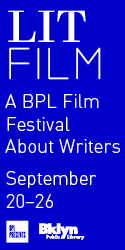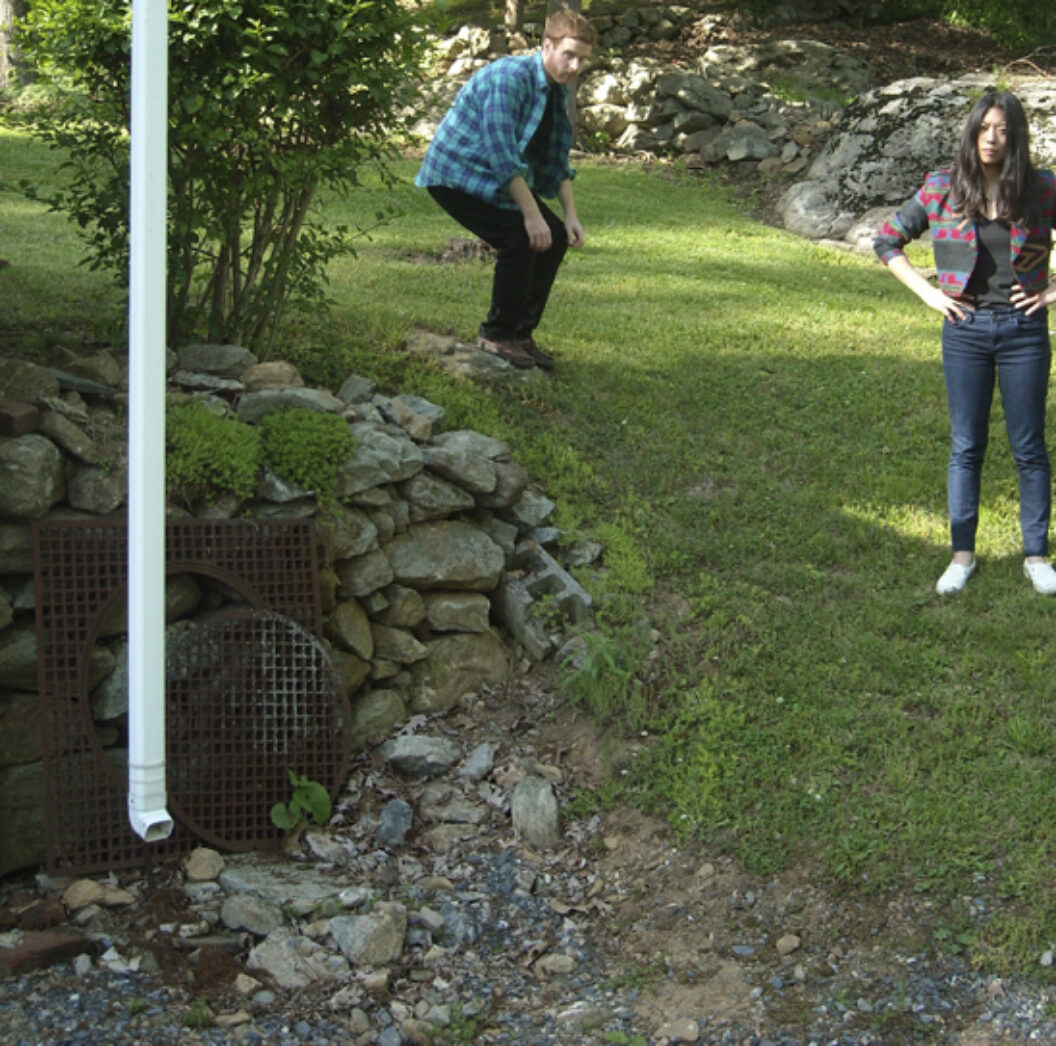 Over the last five years, psychedelic duo Blues Control has honed a sound that defies neat categorization. Drawing on a marriage of styles—avant-garde, ambient, psychedelia, lo-fi, classic rock, and New Age—their music often takes on the character of collage; as they craft their songs, guitarist Russ Waterhouse and keyboardist Lea Cho carefully arrange, integrate, and layer sonic textures without homogenizing them. Valley Tangents, the band's latest record and first release on Drag City, represents a fulfillment of the expansive promise of their earlier efforts—it showcases all the enthusiasm for exploring and synthesizing varied musical approaches that fans have come to expect of their tracks. Yet this record finds Blues Control in command of an even more mature understanding of how to assemble and sculpt intricate, challenging, and multifarious soundscapes—in short, a cooler and steadier compositional hand.
They've displayed this same eclectic sensibility in making the following video selections. Their mixtape juxtaposes the street gymnastics of recent collaborator Allstar the MTA Mime with the experimental films of Joseph Cornell, and includes a fantastic assortment of deep cuts from foreign avant-garde composers. I recently spoke to the band about the origins of Blues Control, their working process, the recent move to Drag City, leaving New York, and the enigmatic star of "Love's a Rondo."
Ryan Sheldon So, how did you get started with Blues Control?

Lea Cho Our first project was a New Age band called Watersports, which we started in 2003. The influences for that band were kraut, New Age, synth, and electro-acoustic music, and environmental field recordings. At some point—probably while drinking—we started a running joke that we had a piano rock band on the side called Blues Control. We were listening to a lot of blues, psych, and classic rock around this time, especially Polish psych CDs we found in Greenpoint.

Sometime in 2005, we got asked to play a show as Watersports and were debating whether or not to do it. It was late in the evening and I was getting into bed, ready to pass out, when Russ suggested that we play as Blues Control. I laughed out loud, said OK as a joke, and then fell asleep. Russ stayed up late drinking beer and putting up a ridiculous Blues Control GeoCities page. It involved a psychedelic rotating donut .gif, a few stock photos of hard liquor, and a photo of a red-eyed Buddy Guy wearing a Reebok beret. He also put up an .mp3 excerpt of a song he made by cutting-up and slowing-down a one-off jam we had recorded with our friend Talbot, who was visiting from Mississippi. It was a pretty amusing thing to wake up to. Russ sent this page over to the guy setting up the show, and he agreed to book us as Blues Control.
We spent the next couple days trying to come up with a Blues Control set, which we assumed would be a one-off thing. We mainly wanted to entertain our friends at this show and have a good time, so our idea was to get the Watersports setup to sound like an arena-ready psychedelic piano rock band, which is how we came up with the idea of making beats, putting them on cassette tapes, and adding tons of backing tracks and effects while Russ played guitar and I played a keyboard. This general setup is pretty common now, I think, but back then it wasn't obvious at all. The show ended up being a lot of fun, and we got asked to play another show, then another, and eventually a friend of ours put out a recording of our first show. That was our first s/t tape release. It just kept going from there. Even as Blues Control got busier, it took several years for us to think about it as a real "band"—we just wanted to combine all our musical interests and do something new and untraditional, but without pretension.
RS Your music has such a great textural quality to it—in every track there are layers and layers of new sounds that seem to brush up against each other without blending into something faceless or uniform. Do you conceive of a certain musical architecture before you start writing songs?
Blues Control Yeah, that's something we consciously work on. The architecture of the song, layering, and interaction between elements is very intentional. There is a lot of work and finesse to it; we want the structure of a song to be interesting on a conceptual level, but ultimately the priority is to enhance the musicality and emotion of the song. And at the same time, you have to make sure that all the different elements blossom into an enjoyable psychedelic layer cake instead of just a lot of mush in a bucket. Every song we write has a unique evolution to it—sometimes the melodic parts come to us first, and sometimes the structural idea comes first … Either way, we keep working on it until we're satisfied.

RS Which musicians are most important to you?
BC Bach, Beethoven, Brahms, and the Beatles …There are a lot of musicians that are important to us. One idea that's central to Blues Control is that we're equally inspired by marginal sounds and mainstream sounds—there really isn't any hierarchy. All the greats within every genre, popular and unpopular alike, are more interrelated than most people realize.
RS Which artists have left the greatest impressions on your musical catalogue to date?
BC We hesitate to make a list, because then we'd have to leave a lot of things out. The first three that come to mind are the Beatles, Pink Floyd, and ZZ Top.
RS You've worked with an impressive range of people—Kurt Vile and Laraaji, to name a few. Could you speak a bit about these collaborations?
LC We've been really lucky to work with great people. Kurt Vile and Jesse Trbovich played on Local Flavor, our record from 2009. We did a collaborative recording with Laraaji last year for the RVNG FRKWYS series. On our newest record, Valley Tangents, Tatsuya Nakatani played drums on two songs. I could write several pages about each of these collaborations—lots of backstory on how we met, the collaboration process, anecdotes, good times …
The most recent collaboration, as I already mentioned, was with Tatsuya Nakatani. He's always been one of our favorite musicians—he's a really unique sound artist and percussionist, and a great guy. We invited him to play on two songs, so he met us at the studio where we were recording (Black Dirt Studio in upstate New York) and did all of his parts in one day. He mostly used his own customized percussion and drum kit, but one thing he did borrow from the studio was a small, glittery-blue children's drum kit that was stacked in a corner, visibly unused. For whatever reason, Tatsuya was drawn to the size of this kit and really loved playing it. He said it felt "like driving a Taiwanese sports car."
RS In the past, you've been identified as a "New York noise group." The disutility of generic tags notwithstanding, do you find yourself strongly aligned with any kind of scene or musical community?
LC Obviously, the noise tag doesn't make any sense. We get this question a lot, (laughter) but I guess that's good because it means the term isn't sticking. I can't say I really know why it happens except that it's lazy or incompetent journalism. We have nothing against noise, but we know very well what noise is, and we know we aren't playing it. It's funny how these terms change over time—words like "punk" or "alternative" or "indie." There's a long history of new music being denigrated as noise, such as Stravinsky, early Rock 'n' Roll, the Velvet Underground … When you listen to that music today, it sounds as melodic as "do-re-mi."
We don't align with any particular scene. We naturally make a lot of friends who are musicians, but they tend to come from all different scenes. We just do our own thing musically and hang out with people we get along with, and the scenes just come and go around us. I guess the only disadvantage to this approach is that writers have a harder time figuring out what you're about, and you tend to get little or no credit for the influence you have on larger musical movements. But my belief is that in the long-term these types of politics don't matter much. One thing we're really grateful for is the ability to play a lot of different types of shows—we've played on bills of nearly every genre I can think of. We also played a New Age conference last summer, and we're playing a farmers market in Pennsylvania in a couple of months.
RS What was it like to move away from New York?
LC Like many people we knew in New York City, we constantly thought about moving out while we were there. I was there for 11 years, and Russ for 17 years. At some point, we just knew it was the right time [to leave], so we made the jump. The important thing is that we were ready for it, so it was an invigorating, inspiring move. We still really identify with New York and the East Coast in general. We're in a good place right now, but who knows? Maybe we'll end up in a city again someday.
RS Valley Tangents is your first release on Drag City. Does it feel like you've found a new home there?
BC All of the labels we've worked with in the past have been great, but Drag City feels like our new home now, for sure. Working with them has been a great experience so far. We have a lot of respect for the way they operate and for the great records they've put out, past and present.
RS The video for "Love's a Rondo" has generated some buzz—Allstar the MTA Mime puts on a show that lives up to the swirling, hypnotic rhythm of the track. Could you speak about the experience of making the video?
BC Yeah, Allstar is great! I love the MJ influence. Actually it was the director, Tara Sinn, who came up with the whole concept for the video. After she saw Allstar on the subway, she ran the idea by us, and we were of course all for it. We weren't there for the making of the vid, but from what I know, they shot the video in the Financial District and Battery Park in New York City. William Strobeck filmed it, and Tara directed and edited. There are a lot of videos on Youtube of Allstar in the subway, but here's one we particularly like.
LC Here are some other videos for your enjoyment …
[video unavailable]
Kurt Kren – Baume im Herbst (Trees in Autumn)
Blues Control just released their newest album, Valley Tangents, on Drag City. They are currently touring North America and will play Brooklyn venue 285 Kent on June 23rd.
Ryan Sheldon writes for BOMBlog.