Discover MFA Programs in Art and Writing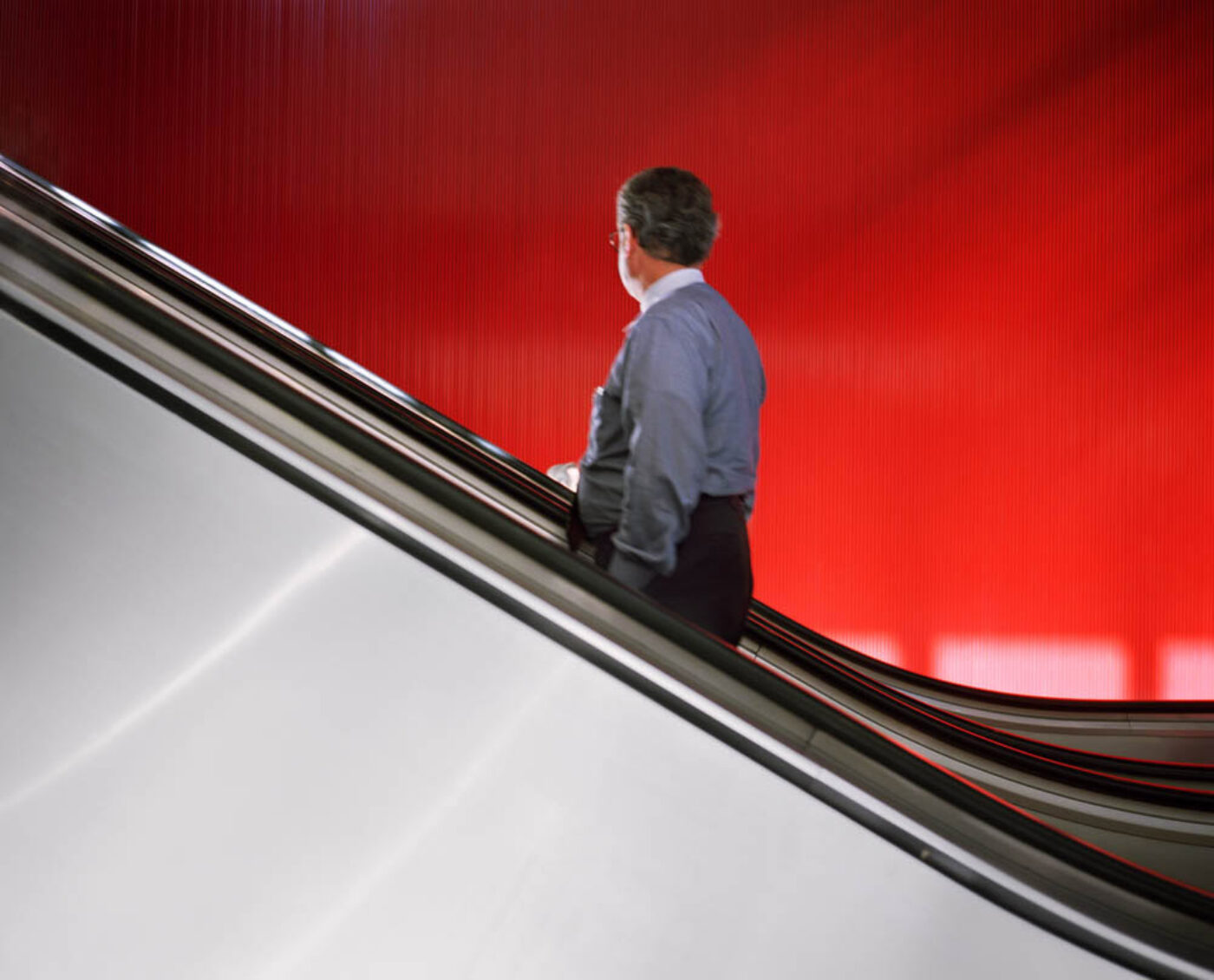 New York isn't what it used to be, so why haven't New York's photographers and photographic books caught up with reality? Why do picture-makers continue to mimic the gritty glamour and aggression of William Klein's New York images, or stalk up and down Fifth and Madison Avenues paying peculiar homage to Garry Winogrand, or struggle to rediscover the romance of Nan Goldin's Lower East Side, on streets now clogged with Starbucks and designers' tenement-scaled emporia?
What makes Mitch Epstein's most recent book, The City, particularly interesting is witnessing Epstein's attempt to breathe life back into a classic, albeit tired, genre. Instead of the usual raucous juxtapositions of visual clichés—pictures crammed with street corner sturm und drang and urban gargoyles—The City's elliptical narrative unfolds quietly. There's a meditative, almost medicated calmness to the book's color still lifes and cityscapes: the droll display of overwrought deli cakes; a street festival shooting gallery's targets, featuring the faces of Timothy McVeigh, Amy Fisher and Hitler, offering discounted prices for kids; the sports jacket, carefully folded and placed on the grass in Central Park, whose banal but eerie presence suggests anything from a lunchtime nap to murder.
To complicate matters, these images are interspersed with black-and-white portraits—of Epstein's wife, daughter, friends, and acquaintances—that are equally enigmatic. Some subjects smile; some look into the distance. Still others stare back—with willful intent, or unable or uninterested in hiding their vulnerability—through the camera's lens. As complex and beautiful as Epstein's photographs of New York situations are, as intimate as his portraits might be, The City ultimately creates something surprising: the opportunity to ponder what photography can and cannot reveal about our public lives and our most private selves.
—Marvin Heiferman
Mitch Epstein's The City was recently published by PowerHouse Books.
Originally published in
Featuring interviews with James Casebere, Raimund Abraham, Julia Wolfe, Mary Robinson, Barry Hannah, Jonathan Franzen, and Barbet Schroeder.