Missing Contexts: The Pioneering Work of Halprin, Forti, and Rainer by Karla Kelsey
Tracing the lineage of feminism and social justice in postmodern dance.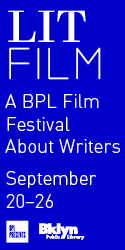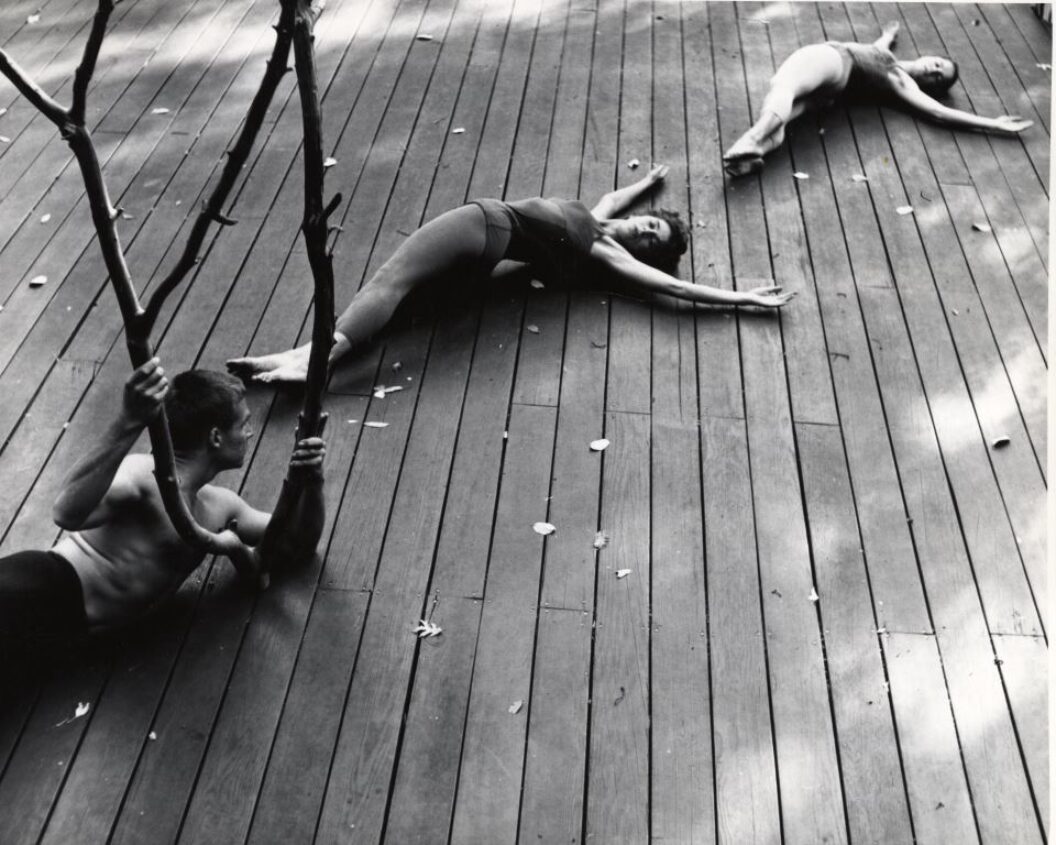 Radical Bodies: Anna Halprin, Simone Forti, and Yvonne Rainer in California and New York, 1955–1972 brings together for the first time in a single show the work of three female pioneers of postmodern dance. While Halprin, Forti, and Rainer worked together only once, during the summer of 1960, the exhibition traces a deep connection between them, proposing a trajectory that focuses on feminist orientations to the body. The exhibition moves from Halprin's group-based analytic improvisations, which took place on her outdoor redwood dance deck in California's Marin County in the mid-1950s, to Forti's early 1960s New York happenings and Rainer's Judson Dance Theater and Grand Union improvisations of the 1960s and early 1970s.
Emphasizing the three dance artists' focus on interdisciplinary collaboration, utilitarian objects, quotidian tasks, non-narrative structure, and improvisation, Radical Bodies features traits familiar to the story told of dance in the United States as it moves from the symbolic gestures of early, modern dance to the deskilled, postmodern performances of the 1970s. That familiar version, however, most often takes place entirely on the East Coast and casts John Cage and Merce Cunningham as central to the arc. Radical Bodies complexifies this history, contributing a feminist component to the lineage, suggesting dance progressed not only through a Cage-Cunningham conceptual practice, but also through a series of investigations rooted in the concrete, physical body. In addition, Radical Bodies emphasizes the extent to which the work of Halprin, Forti, and Rainer proposes non-narrative avant-garde dance as a vehicle for addressing issues of social justice.
The exhibition's detailed organization and wall text deliver depth and nuance via photographs, videos, and artifacts—even in a small gallery space. Curators Ninotchka D. Bennahum, Wendy Perron, and Bruce Robertson move visitors clockwise around the exhibition; each artist is given her own wall—Halprin, followed by Forti, then Rainer—conveying biography and major works created during the exhibition's 1955–1972 period. The gallery's fourth wall is dedicated to "Experimental Dance and Art in New York City Around 1960." A freestanding "I"-shaped structure in the middle of the gallery creates further context with four walls: "Actions in Public Spaces," devoted to the dance artists' exploration of critical civil rights issues; "Interacting with Other Arts," highlighting interdisciplinarity; and "Their Continuing Legacy," which celebrates their involvement in the dance community from the 1970s to today.
The fourth wall acts as a large screen and, immediately encountered by visitors upon entrance to the gallery, serves as a microcosm of the exhibition. Short clips from Halprin's 1965 Parades and Changes, Rainer's 1966 Trio A, and Forti's 1972 Crawling loop without sound. The initial impression is of the quotidian nature of all three artists' work along with their power to make the familiar deeply strange. Rainer's and Forti's pieces are the most explicitly linked: each is a solo, and the black-and-white footage shows each artist in casual dark pants, dark shirt, performing slow movements that use the upper, middle, and lower registers of space and involve slow falls to the ground. Forti's Crawling explores shifts in weight experienced on hands and knees, a state of movement more familiar to four-legged animals and small children than adults. In contrast, the actions of Rainer's Trio A are choppy and awkward, due to her breakdown of motion and uninflected rhythm. Both pieces share an intense focus on the body in movement and are performed without affect, Rainer refraining even from looking the audience in the eye, and one comes away with the sense of having been an external witness to what it feels like to move from the inside of the body out. Halprin's Parades and Changes, the most immediately dramatic of the pieces, shows a ten-minute excerpt of the concert-length piece. Dancers fill the stage, undress from their street clothes, unroll a large bolt of white paper, and then proceed to tear the paper into large sheets that they wrap and unwrap around their bodies, ritualizing the daily process of dressing and undressing. The experience is filmed in slow motion, and the actions are sensual, but the dancers eschew any sort of overly emotional affect.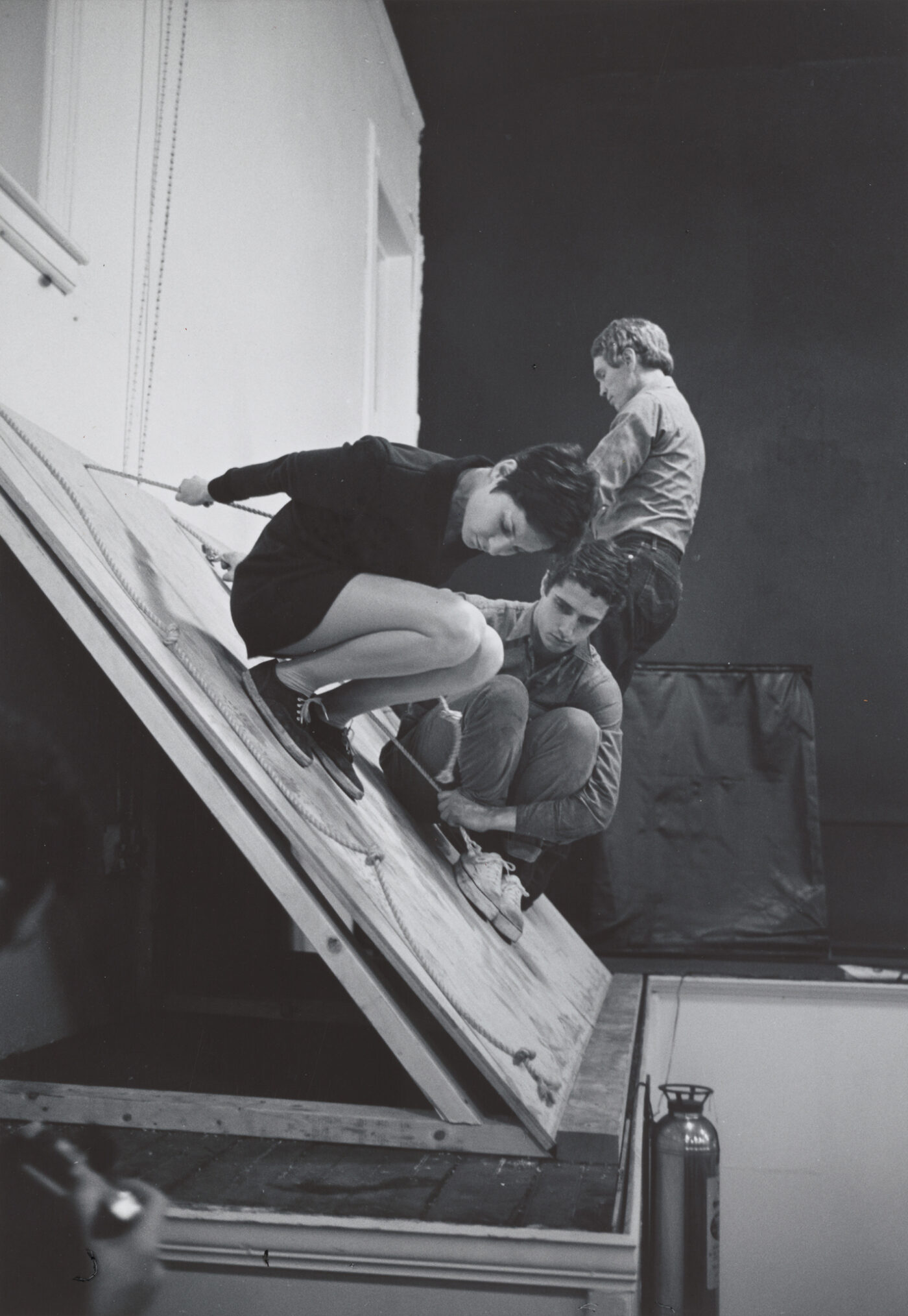 Three responses to the question of what the quotidian body in motion can do, this video loop not only encapsulates the exhibition but also gestures to the curators' remarkable ability to keep each dance artist separate while proposing interconnections that reverberate across the gallery. For example, the exhibition space dedicated to Forti includes the wooden ramp used in Slant Board, which she developed for one of her five "dance constructions" performed at Yoko Ono's Chambers Street loft in 1961. Positioned at a forty-five-degree angle to the floor and leaning against the wall, the slant board has ropes knotted at one-foot intervals attached to the top. In performance, dancers on each rope move from top to bottom and side to side. While utterly unique, the dancers' movement on the slant board, emphasizing the body's struggle against gravity, also recalls a photograph on view in Halprin's section of her 1953 People on a Slant, a piece improvised outside for dancers performing ordinary tasks against a steep street's incline. We see in Forti's Slant Board not only a conversation with Halprin's use of gravity and task, but also the incorporation of children's games, creating a playground for the adult body that defamiliarizes a common experience such as walking uphill and asking viewers and participants to rethink the forces at play on the body in physical space.
In an evocative connection that encourages viewers and participants to rethink the potential of the body as a site of resistance, a video of Rainer's 1970 Trio A with Flags, looping on a small monitor in "Actions in Public Spaces," resonates with Halprin's 1969 Ceremony of Us, documented by a performance still in Halprin's section of the show. Trio A with Flagsrepurposes the movements of Trio A for dancers wearing American flags over their otherwise naked bodies and was performed at the 1970 People's Flag Show at Judson Memorial Church to protest the arrests of individuals accused of desecrating the flag. Halprin's 1969 Ceremony of Us came out of a collaborative ten-day workshop between Halprin's Dancer's Workshop and James Woods's Watts Studio Workshop. Halprin had been commuting to Watts weekly to work with the Studio Workshop dancers and, when asked to put together a performance, decided to incorporate her Bay Area dancers first via an intensive workshop and then on stage. Radical Bodies's stunning still of black and white bodies, limbs interwoven with limbs, provides some sense of the piece, which involved the dancers in close intimate contact as, according to the wall text, they "kiss, touch, lick, cry, caress, hug, hold, lift, lean, and climb on one another naked and clothed." The exhibition's stills and videos of both Trio A with Flagsand Ceremony of Us document dance art that seeks to reroute society's blocked energy by commingling surfaces that convention wants kept separate.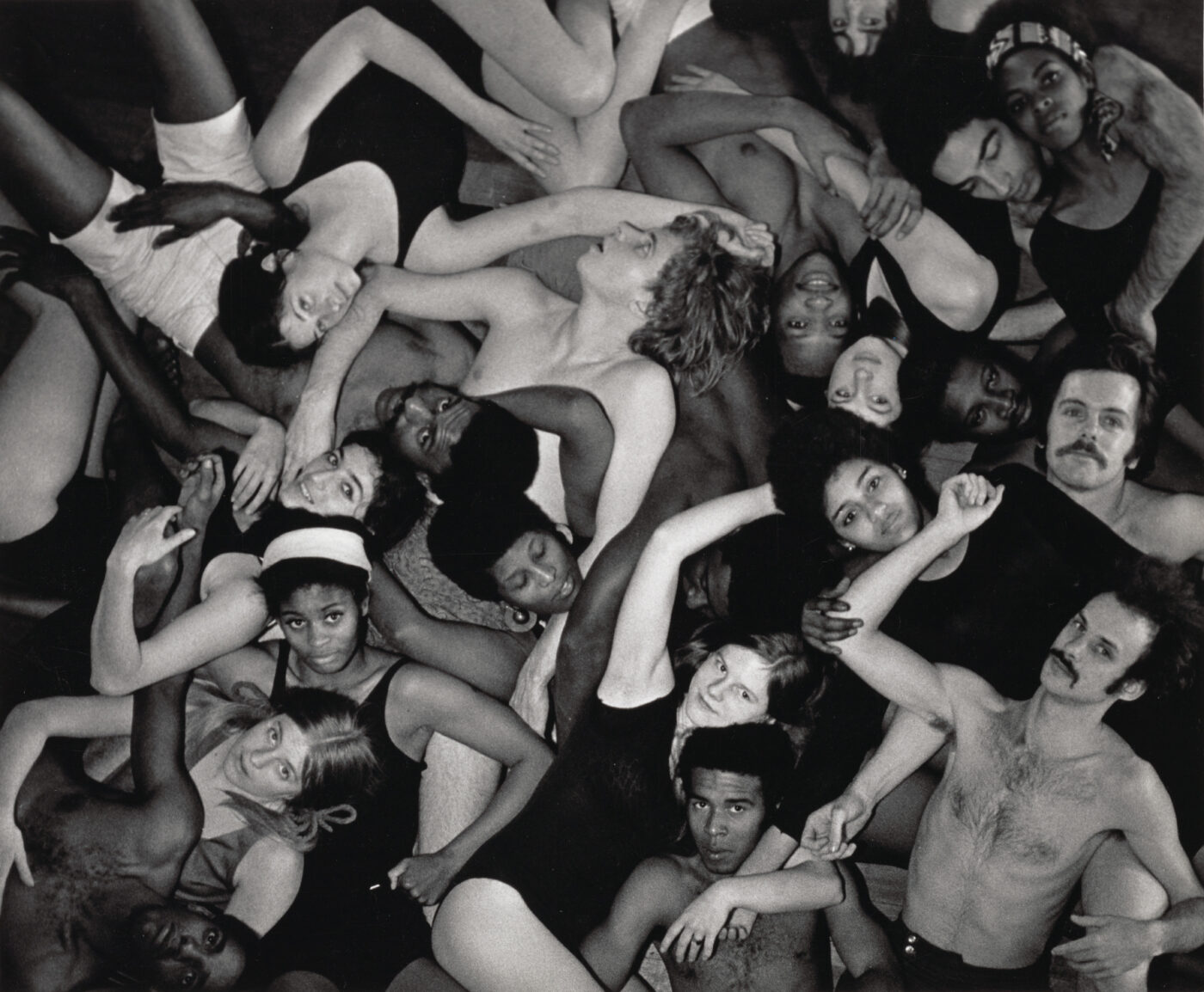 Many of the connections found throughout the exhibition are due to interwoven biographies and contexts: Forti first studied dance with Halprin and worked with her San Francisco Dancers' Workshop for four years before moving to New York; later, as part of a shared New York art scene, Rainer and Forti participated together in composition workshops with Cage protégé Robert Dunn. During the summer of 1960, Forti took Rainer to Halprin's workshop in California. Even as it successfully documents these intersections (and one might imagine the show expanded to include other dance artists from the same period), Radical Bodies proposes that these connections go beyond the circumstantial, revealing innovation that continues to productively reimagine the body in space and time.
Radical Bodies: Anna Halprin, Simone Forti, and Yvonne Rainer in California and New York, 1955–1972 is on view at the New York Public Library for the Performing Arts, Dorothy and Lewis B. Cullman Center until September 16, 2017, and was previously on view at the Art, Design, and Architecture Museum, University of California, Santa Barbara, January 14–April 30, 2017.
Karla Kelsey is the author of four books, most recently Of Sphere, a book of experimental essays to be published by Essay Press in November of 2017.