Discover MFA Programs in Art and Writing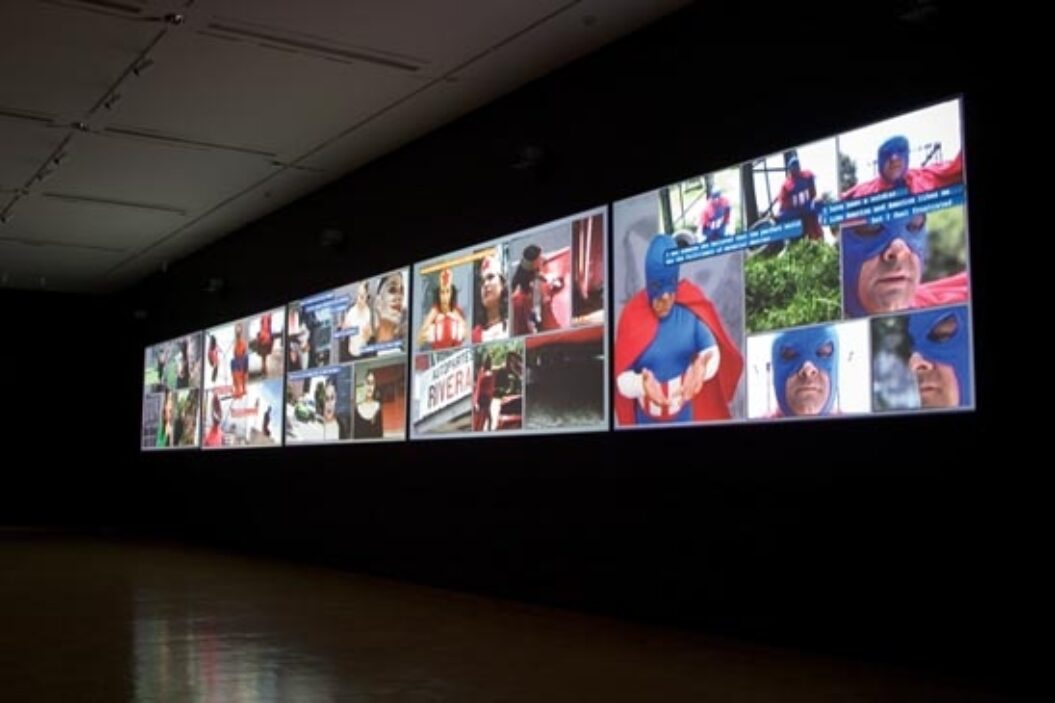 The superheroes posing in Minerva Cuevas's new five-channel video installation might be your childhood friends, all grown up but still wearing their too-tight suits, and clearly ungifted in the magical power department. These days, when elaborately weird outfits signal the mentally ill rather than the shaman, freak, or trickster—outsiders capable of assessing society's ills—cultural criticism can find an outlet through comic book heroes, and in recent years, through those characters rehashed on film.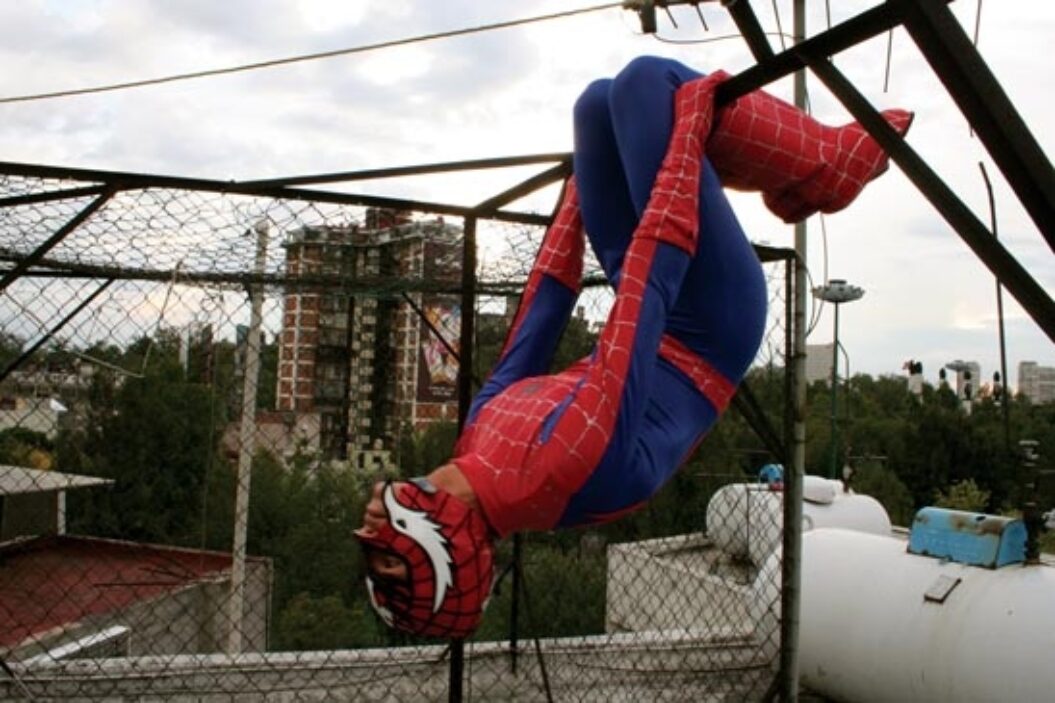 Since Cuevas relishes the underdog's ability to enlighten, The Economy of the Imaginary: Pirates and Heroes is well suited to her political commentary. Her belief in the power of the individual underpins the film's DIY style. The characters' homemade costumes, reminiscent of Lucha Libre, help to magically transform banal urban settings into intellectual spaces where Cuevas's heroes educate their audience about the bankruptcy of the capitalist ideal. This critique was previously enacted under the artist's facetious, virtual company Mejor Vida Corp., where her campaigns to save the average joe money have included distributing fake barcode labels to lower the prices on groceries and manufacturing student IDs that allow citizens to enjoy student freebies. Subtly infiltrating class systems, Cuevas's projects use small-change stakes to arouse the kind of hope that inspires revolt.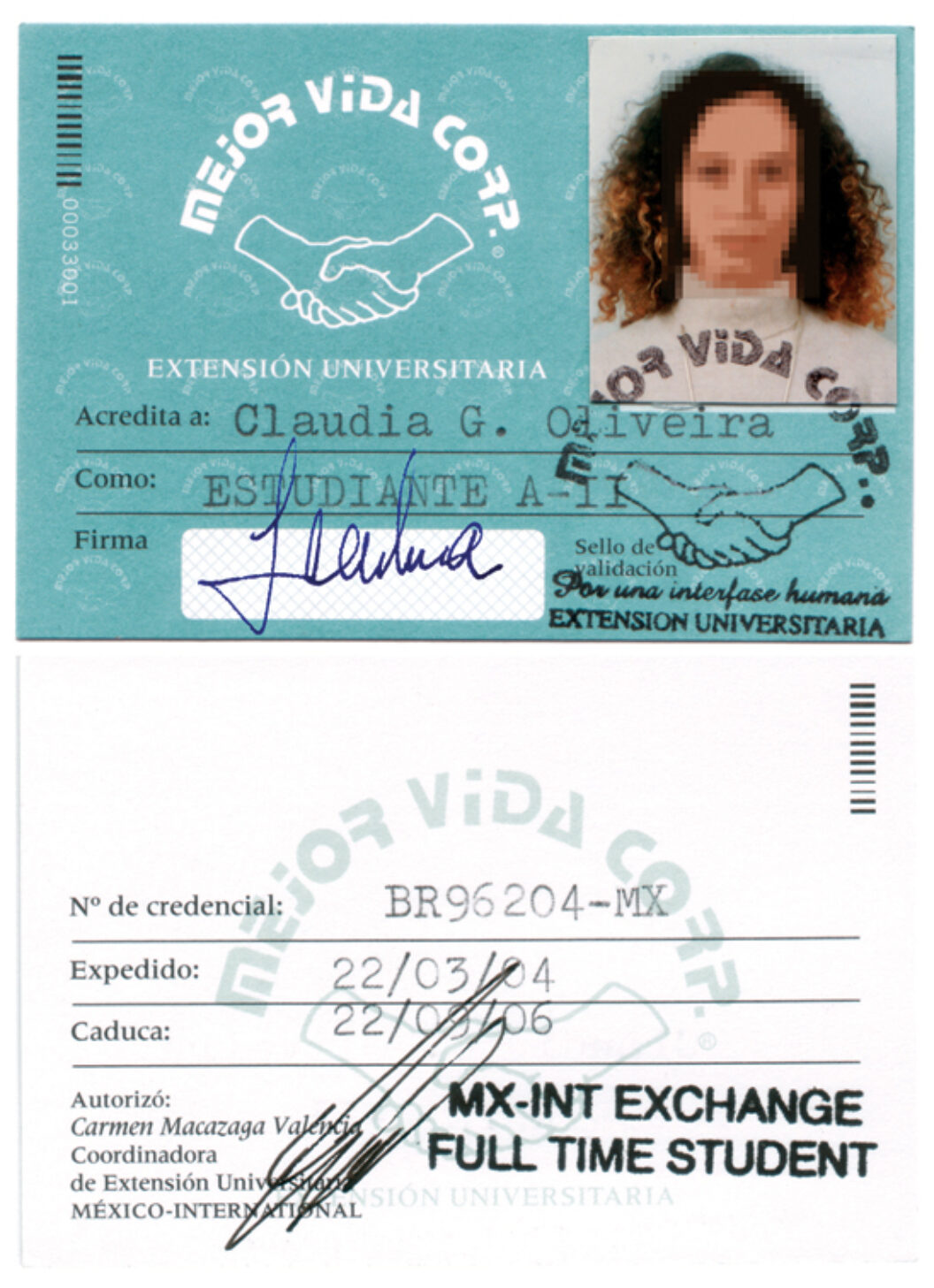 In Pirates and Heroes, comic book aesthetics replace Cuevas's affinity for corporate graphic design. The progression suggests the diminished moral potency of superhero stories in recent Hollywood offerings, while also positing fantasy art's subversive potential. Five giant video screens conjuring comic book frames feature a set of heroes who speak simultaneously to the viewer. From left to right, they represent a life cycle: from childish innocence, to ungrounded teenage idealism, to adult greed, to reformed wisdom, to, finally, elderly disillusionment. Oscar, hanging in a red leotard from a chain link fence, explains how "the nature of fantasy is uncontrollable, no one has rights on it." Liberdade, a feisty, femme fatale freedom fighter, remembers how superheroes used to uphold "strength, conviction, and love."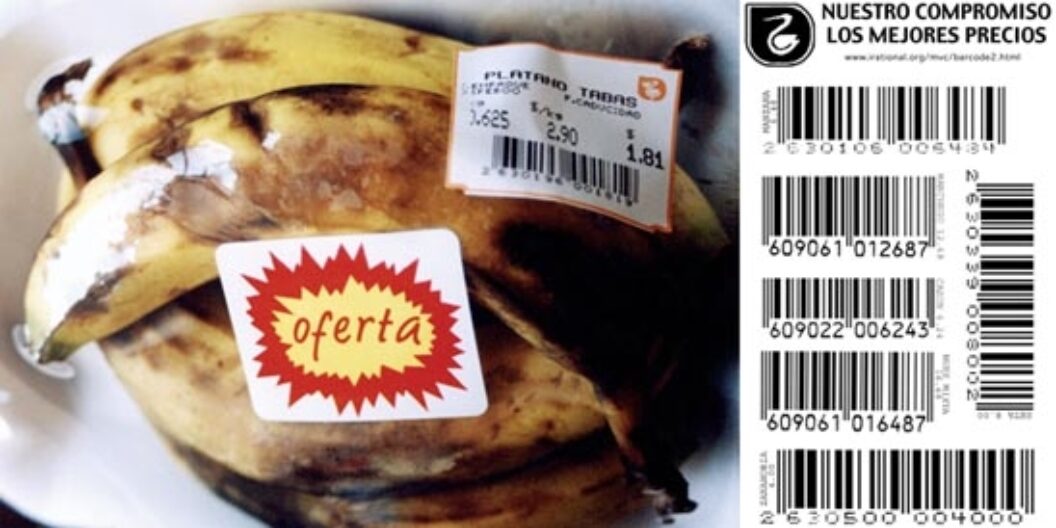 Cuevas's Los Angeles show follows the exhibition Masters of American Comics, co-hosted by the Hammer Museum and MoCA this past year. Such renewed interest in comic book icons may signal a yearning for authentic heroes. Moreover, coming from a Mexican artist challenging the main economic system keeping Los Angeles afloat—the film industry—Cuevas's fakes seem somehow braver than the originals, precisely because they're real humans rebelling against an industry that squanders millions of dollars on vacuous eye candy. In this, Cuevas seems to be saying that anyone can be superhuman.
Trinie Dalton is a writer living in Los Angeles.
Originally published in
Featuring interviews with Gabriel Orozco, Gronk, Virginia Fields, Margo Glantz, Salvador Plascencia, Jorge Hernandez, Cherrie Moraga, Doña Julia Julieta Casimiro, Alberto Kalach.