Discover MFA Programs in Art and Writing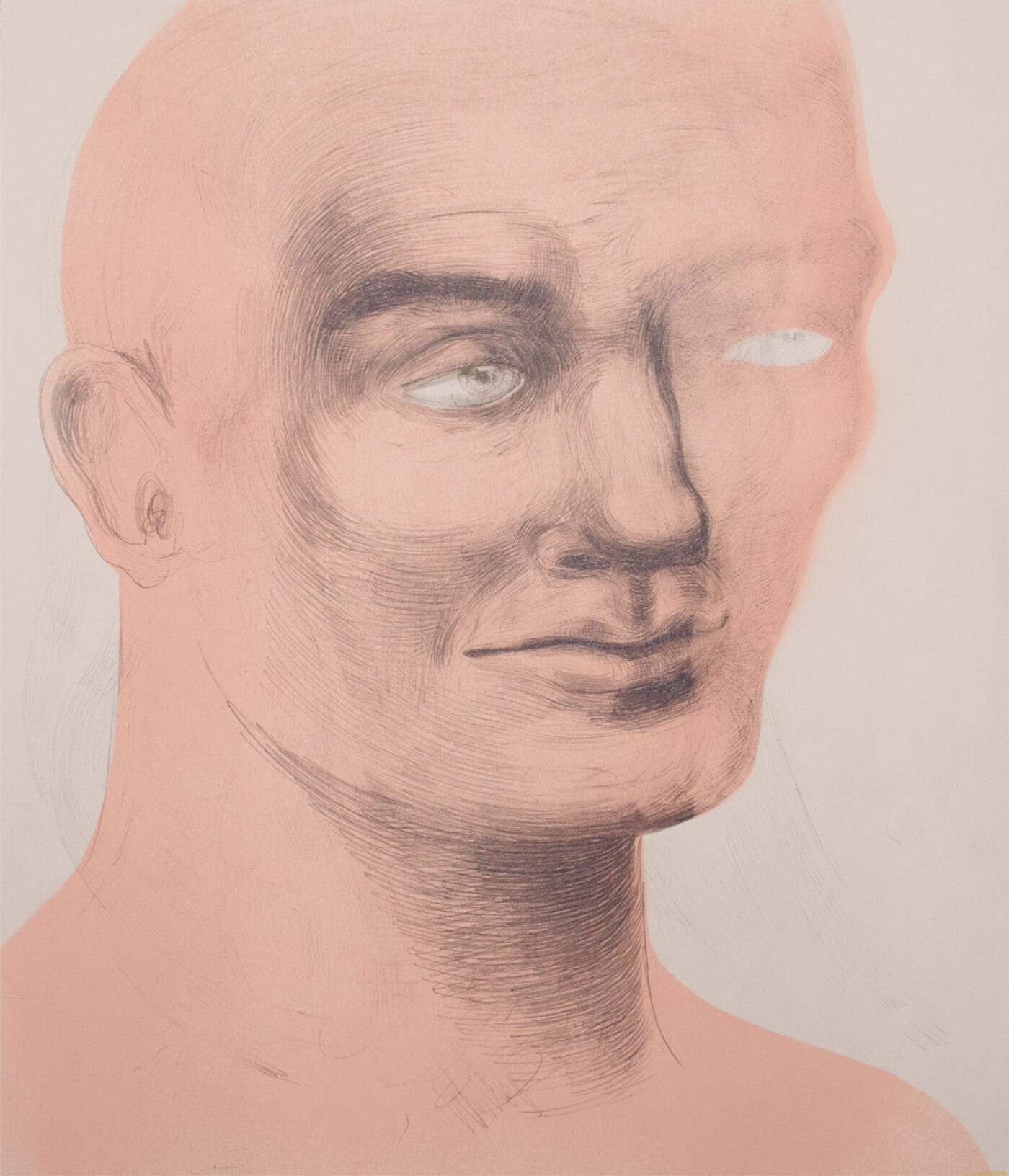 Homebody, the title of Mike Goodlett's first New York solo exhibition, playfully refers to his life of relative seclusion in rural Kentucky. There, in an old family farmhouse that has been his home and studio for twenty-six years, Goodlett seems to practice an eroticized asceticism, balancing intense urges for both interaction and privacy. The drawings and sculptures that fill the house have become the embodiment of these conflicting impulses. They are evocative meditations on the internal and the external, the private thought and the potential shared act.
Goodlett's drawings merge exquisitely rendered detail with saturated blocks of spray-painted color. Background and foreground fit together like puzzle pieces, the curvature of each silhouette a perfect accentuation of the other's shape. Throughout his work, there is a distinct slippage between that which we perceive as positive and negative space, between the void and that which fills it. A singular drawn image or sculptural object is replaced instead with one that suggests a multiplicity of positions, vantage points, and simultaneous actions. What may appear to be a phallus may also act as an orifice, and so on, as the body is refracted through the lens of desire.
This work is not held by reality but appears to be a representation of desire itself, manifested as a living entity that moves and acts of its own volition. In this way, the amorous body expands and becomes a staging ground for all thought, anxiety, and unrestrained imagination. It initiates its own sexualized metamorphosis, stretching out dramatically and revealing strange growth patterns of longing and pleasure. Ambiguous body parts are intertwined and overlaid upon one another until they meld and grow into a single biomorphic figure.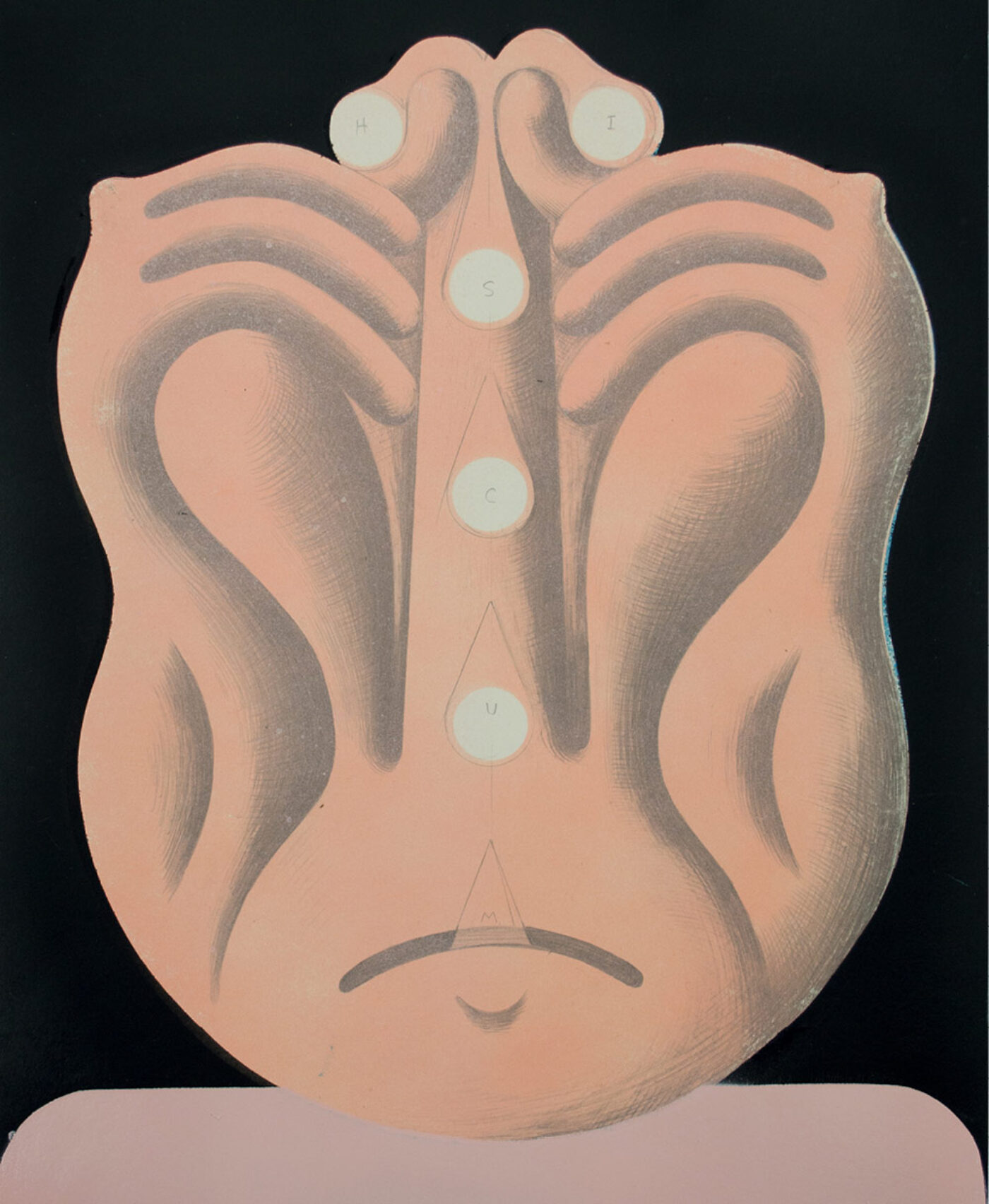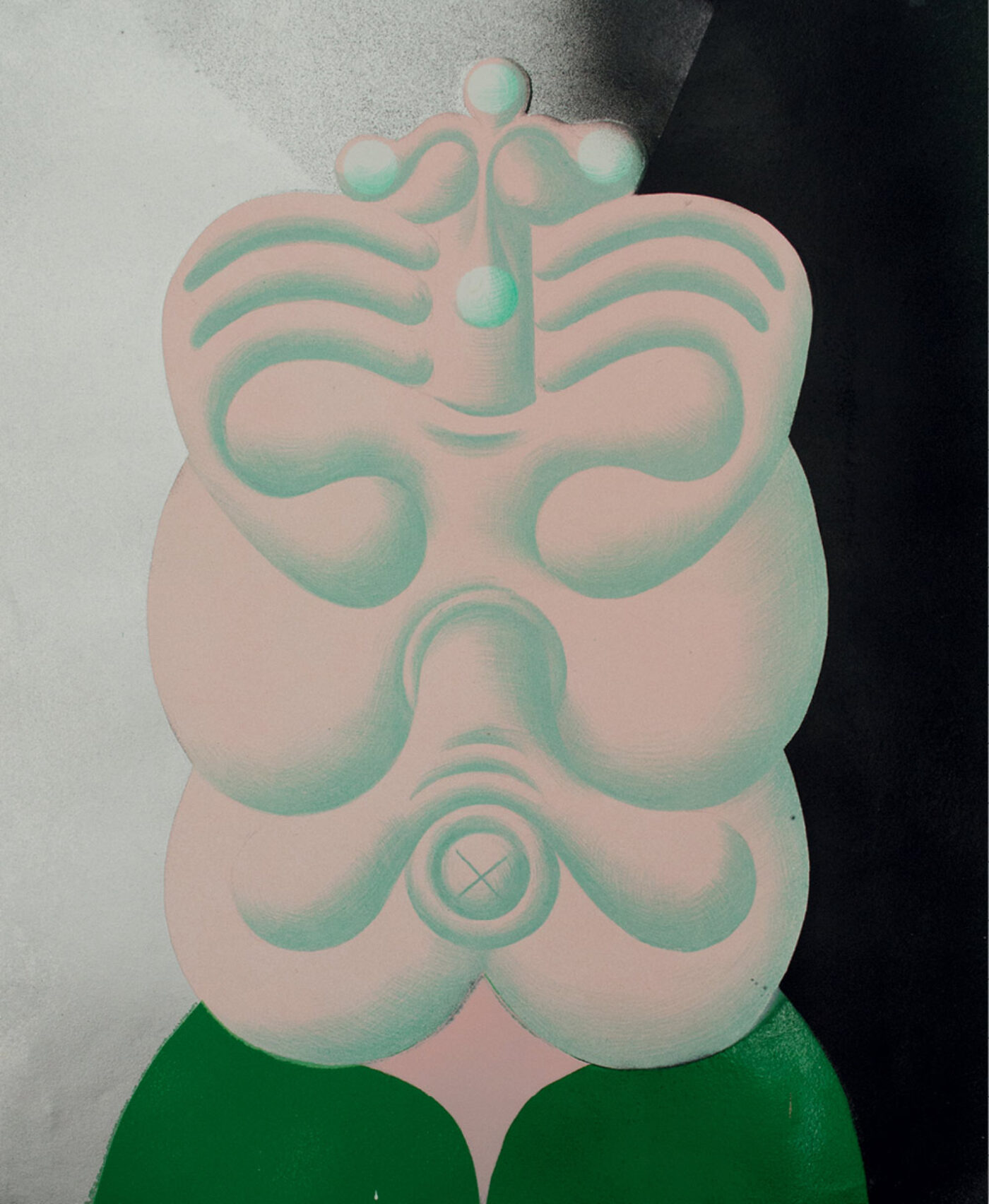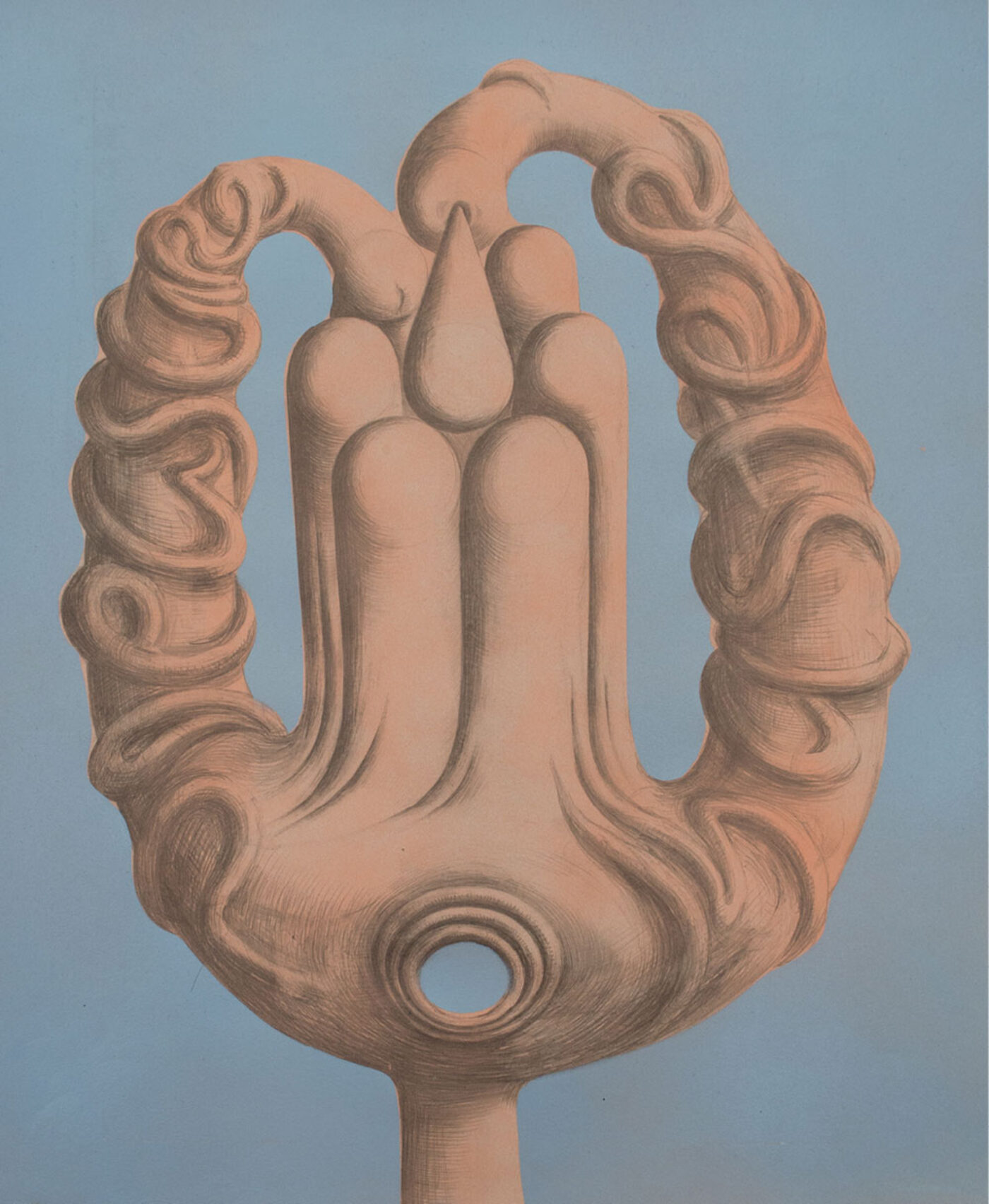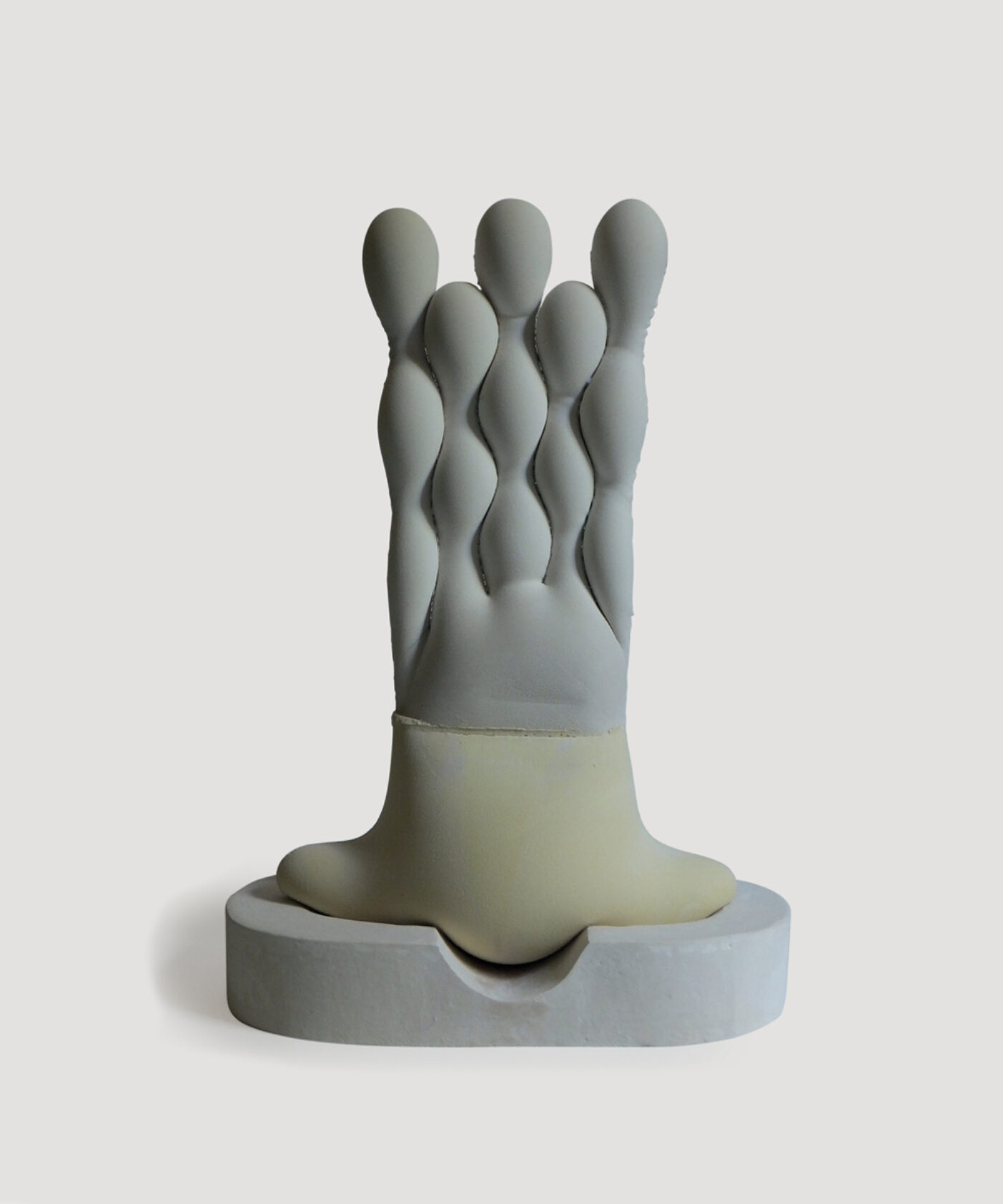 Goodlett's cast sculptures are even more visceral and tactile hybridizations of the erotic figure. His process begins with spandex fabric cut and sewn into complex tubular patterns reminiscent of men's socks, undergarments, and athletic wear. These amorphous forms branch out, evoking the connecting caverns of a cave system or the pulsating cavities winding within the body. The limp fabric is then filled with Hydro-Stone cement, its hollow spaces made solid. The spandex is a skin that temporarily separates the interior from the exterior until being cut away to reveal the physical record of its engorged state. It is a process akin to a sex act, one in which little distinction is made between the act of filling and being filled, penetrating and being penetrated. The fabric mold is the identical reflection of the finished sculpture and Goodlett removes the barriers to a more fluid understanding of this essential relationship between apparent opposites.
Absence and presence lurk as equals, neither predominant nor satisfied. Loneliness and lust exist in the same space and together exert the pull between the self and the other. Increasingly, Goodlett's drawings and sculptures describe the shifting territory between bodies. The space can be vast as bodies move apart or can disappear entirely as they press together. In a recent drawing, a vein curves beneath the skin to spell out the word Please, an inviting plea that resonates throughout Mike Goodlett's world of the home, the body, and the often incomprehensible flux of actions, intentions, and desires.
Ben Durham is an artist currently based in Richmond, VA.
Originally published in
Featuring interviews with Jem Cohen, Tom Burr, Maylis de Karengal, Portia Zvavahera, SO - IL, Sarah Ruden, Michael St. John, Stephen Collier, Mayo Thompson.