Mike Cooper & Steve Gunn by Clinton Krute
Blues, free improvisation, Portugal, and the abstract truth.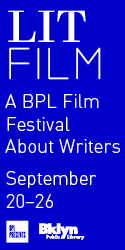 This June marks the relatively high-profile release of four records by the avant-garde guitarist and musician Mike Cooper. Cooper, an under-recognized, though key, figure of the British blues scene of the '60s (he was apparently asked to replace Brian Jones in the Rolling Stones at one point), began to explore overlaps between folk and free improvisation in the early '70s. He released a series of groundbreaking albums that fuse folk, blues, psych, and avant-garde free jazz. Three of these remarkable records—Trout Steel, Places I Know, and The Machine Gun Co. with Mike Cooper—have just been reissued by the Paradise of Bachelors label. Each of these records presents Cooper's career in microcosm, shifting fluidly from country blues to psych rock to free improvisation and jazz idioms. Songs like Trout Steel's eleven-minute "I've Got Mine,"—featuring a tenor solo that invokes Pharoah Sanders—to the series of experiments with songwriting styles that make up Places I Know, hint at the directions that Cooper's work would take in the following decades.
Cantos de Lisboa, a new collaboration with Steve Gunn, out June 24th from RVNG Intl., is an excellent introduction to Cooper's more recent work and an impressive collection of seamless improvisation from the two guitarists. The record, recorded in Lisbon last year, is part of RVNG's FRKWYS series, which pairs young musicians with groundbreaking forebearers. Gunn's recent album, Time Off, (also released on Paradise of Bachelors) was widely named one of the best albums of last year and placed his work very firmly in the experimental tradition exemplified by Cooper's career.
Like Cooper's, Gunn's music has a wide scope, encorporating everything from free improv to American Primitive to verse-chorus-verse songwriting to Popol Vuh-like guitar meditations. He's very busy lately: in addition to near-constant touring, he's also recently released a collaborative improve record with Mike Gangloff of the group Pelt, and is currently wrapping up another album of more structured songs.
I spoke to Steve and Mike—in Brooklyn and Rome respectively, on the morning of Sun Ra's 100th birthday, appropriately enough.
Clinton Krute Steve, maybe could you talk about how you came across Mike's records and what they mean to you and your music.
Steve Gunn I had known about Mike's music for a while, first his more recent work, and then I discovered his older albums later. I remember the first time that I saw the older albums, I was with my friend Jack Rose in a record store in Philadelphia in the late '90s. He pulled out one of Mike's old records and said, "You've got to hear this." And that was kind of it. We listened to it that day and I went on a mission to find that album and find some of the even older ones as well.
CK Mike, I know you played some shows in New York City in the early 2000s, right?
Mike Cooper Yeah, 2000 and 2002.
CK Were you aware of those shows, Steve? At Hint House, right?
SG Yeah, the Hint House show. I wasn't there but I remember when it happened. I had the record that came out later—the live album [Live @ The Hint House New York City 2000, Qbico Records, 2009].
MC That was a very odd show for me because I ended up doing something that was completely unintentional. I realized half my gear wasn't working. My microphone was giving me a lot of feedback, so I ended up doing my show with a Casio keyboard and a bunch of mini disks I had of tropical bird sounds or something like that. It was completely different.
SG It was a cool record.
CK Mike, how did Paradise of Bachelors contact you about putting out these earlier records?
MC The contact with Paradise of Bachelors just came out of the blue to me. They contacted me, and funnily enough, the same week an old acquaintance, Tom Heyman, was over here in Rome on holiday. I'd known Tom when he was at Reading University in England, where I lived at the time. He and the rest of his band came to a guitar workshop and sat in the front row, looking at me like "What the hell are you doing?" But we became great friends, in fact. I asked him, "Who are these guys?" He said, "They are great. Go with them, they'll do something for you." So I followed it through, and here they are, coming out with three albums.
SG One of the partners of Paradise of Bachelors, Chris Smith, and I were raised in basically the same town. We've been friends since we were early teenagers, so a lot of our music appreciation happened at the same time, and we showed each other records and appreciated things on the same trajectory. So it's cool to meet and collaborate with you, Mike, and have Chris interested in rereleasing the albums. It's exciting that it happened at the same time.
MC Yeah, and then Matt Werth from RVNG got you and me together, Steve, which was great, because I didn't know you before that, I must admit. So it was very nice to meet up with someone new.
CK So how did Cantos de Lisboa come about?
SG Matt reached out to me about it and of course I was up for it. Matt reached out to Mike, and I was going to be on tour in Europe, and I had the idea of doing it in Lisbon. Since Mike lived in Rome, I figured it would be easy for him to get to Lisbon, which was right around where I was starting my trip. I just love that city and that country, so I thought it would be appropriate to do it there, and it certainly was.
CK Did you guys just hole up in Lisbon for a couple of days?
MC We were there for a couple of weeks maybe—ten days right?
SG Yeah, ten days. I work with a booking agency in Lisbon, so I've been there quite a bit, and I had some friends that were super helpful in helping us figure out where to record and finding a studio and a flat. It was kind of a perfect situation to have. We'd bounce ideas around, with friends dropping by to help.
MC Yeah it was good, we went to play a festival as well, so we did the recording and had the chance to play in front of some people together, which was also a good experience because it's a break from being in an apartment, playing together for the wallpaper. I think we went on to mixing after the festivals, as I remember.
SG Yeah, we did a fair amount of mixing in a proper studio called Golden Pony Studio. We recorded quite a bit of material at the flat we were staying in too.
CK How did you approach the collaboration? Did you discuss what you were going to play beforehand, to work out parts?
MC We just improvised during the moment. I mean, we had ideas about what we'd do, and I did a couple of vocals, and the text was already there. But the music wasn't planned, so we improvised a couple of pieces. Then we overdubbed our vocals at Golden Pony afterwards.
SG It was funny because we recorded hours of material and I feel like the stuff that we decided to keep was all the most spontaneous. We took material from the first day or two of recording, and that was when things were really very open-ended. I think that was the more natural-sounding, collaborative work that we did. Nothing was really set in stone beforehand. We were trying to get into different textures and zones. Playing that way, then taking a break, and then trying something different.
MC Yeah it was very laid back. I very rarely work well with strict arrangements.
SG I've been doing that more—arranging songs, and the people who played on the loose arrangements are all capable improvisors. It's a big part of what I do, regardless if I am playing structured songs or not. Right now I'm touring in a trio with Jason Meagher (of No Neck Blues Band) and Nathan Bowles (of Pelt) who are both great improvisors. The structure is there, but it's very improvisational. It's all open-ended pretty much, particularly live.
MC Yeah, keep it live. (laughter)
CK Mike, you only do free improvisation now, right?
MC I do a lot of different stuff; I'm a man of many roles. (laughter)
CK I'm wondering about your path from these forty-year-old records of carefully arranged songs that open out into more free improv areas, and how you moved into what you're doing now. There's a gap between these three reissued albums and Cantos de Lisboa, which, for people just encountering these new releases, might be a little bit of a dark area.
MC Oh no, not a dark area—just a long gap in time! (laughter)
CK Of course!
MC I don't listen to my own stuff that much, especially that old stuff, but when I decided to reissue them, I listened to it again. It's interesting because I can follow my train of thought through those records, and before those records, to today. The interests that I have now I can trace back to the old interests I had in the early parts of my career, when I started off playing blues. For me, free jazz is a natural extension of blues. It's a very vocal way of playing—like a saxophone player, for example—they play very vocally. They play vocal blues, and I think they'd agree with that as well. I started out playing blues and after my first record, Oh Really, which was mostly country blues, I started songwriting. I did stop songwriting for a long period of time and when I came back to it, I started writing in a different way. I wasn't interested in the performance aspect that everyone sort of associates with songwriting—like you write it down and every time you play it, you play it the same way—I wasn't interested in doing that. I wanted to choose a much more fluid style of writing and performing. I didn't want to choose one melody for a song. So I just create bodies of text, and I sing them as a free improvisation. Every time I sing the song the music sounds different.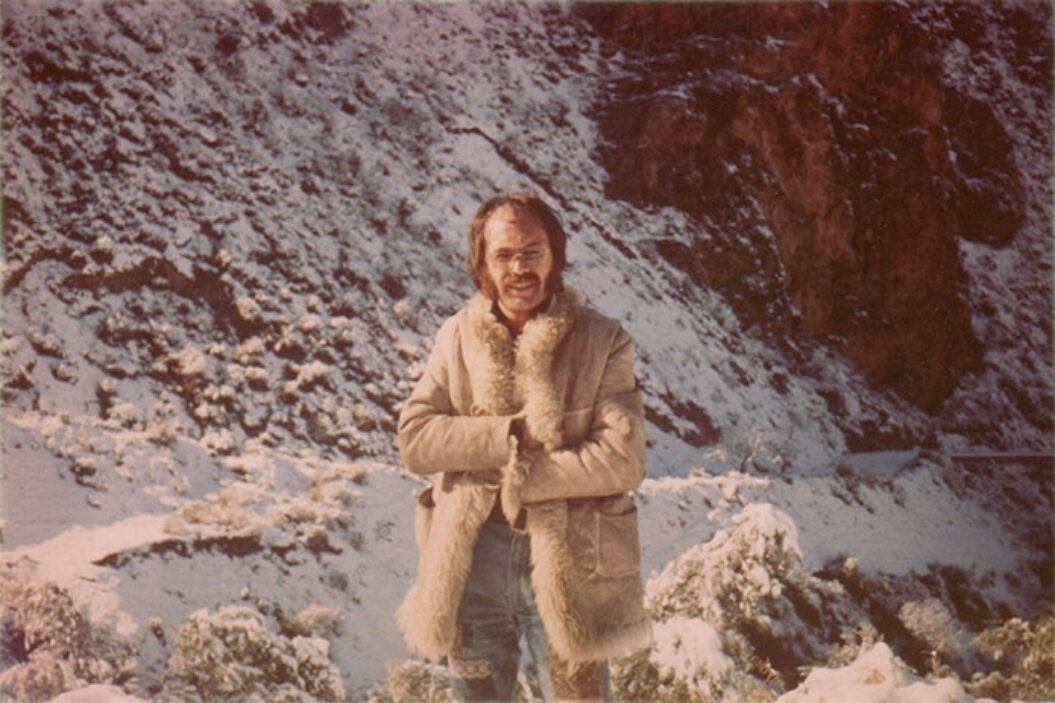 CK What do these texts look like? Are you writing notes for an improvisation or are you drawing pictures or writing descriptions?
MC No, I've been working for a long time on a body of text that has actually been pulled from two novels by Thomas Pynchon: Gravity's Rainbow and V. I like those two books for a certain reason—they're both set in the period when I was born, World War II. There are many other reasons, but it's kind of long to describe. You can read all about it on the Spirit Songs page of my website. So, I select a couple of words or a phrase from certain pages and string them all together to create another completely different text. The backing music is completely improvised and open. At some point during the performance I start singing. I take them on the road and start building a piece of music with some instruments I've got or just my guitar. And then I choose one of the pieces of paper at random and just start singing, whatever melody or whatever that comes into my head over the backing that I am creating at the time.
CK You sing the words at random?
MC Yeah, I just see them and sing whatever comes to my brain musically or is suggested by the backing that I am creating.
CK The text is just a jumping off point for the music?
MC Yeah, though sometimes I do some pieces with just the guitar. I'm improvising the melody vocally as well. The guitar part is really abstract. I also use electronics to make layers and textures with a looping machine I have that can create several layers that can be played out of sync with one another. I'll just start singing one of the pieces as that's all going on. It usually ends up as mostly one long session in the gig and I'll play for about forty minutes. But that depends; I was playing last August, in Spain, and the people wanted to clap inbetween the parts that I was singing, so I had to break it up. So they actually made it into pieces, which was fine by me. When you have a very long piece it tends to get very layered and built-up as it goes along. When they chopped it up with applause, I just went with the flow. That's how that happens and I call that Spirit Songs.
CK This is one of many projects you're currently involved in right?
MC I've got a few bands, including a trio called Truth in the Abstract Blues; we actually have a vinyl album out now.
CK Oh, cool. Is that out in Europe?
MC Yeah, it's put out by the Ethbo label by a guy who works in a record shop called Honest Jon's in London.
SG Oh yeah, sure. Sounds awesome.
MC Yeah, that's a live album that we recorded about five years ago in Rome, and we've had the tapes lying around here. It's me on vocals and electronics, a drummer, Fabrizio Spera and an acoustic double bass player, Roberto Bellatalla. It's basically freely improvised blues. We approach it the same way that I do my Spirit Songs except, for the text, I use old country blues pieces and Chicago blues songs. But we don't play it with the chunky chunk, four-on-the-floor rhythm. It's totally free jazz with me singing blues on the top of it. I also have a big group, twleve or so musicians with whom we do some film soundtracks live. I also have a quintet called Spirit Songs Live which extends the solo idea to a group improvisation with me singing those text mentioned earlier. Then there is RAST—Rome Acoustic String Trio, an improvised music group with Luca Tilli on cello and Roberto Bellatalla on double bass. We play free improvised chamber music twenty-first-century style with no reference to eighteenth- or nineteenth-century chamber music. These collaborators are from Rome. We play mostly around here. We don't get out of the country that much … at least not yet. I also work with an Australian, Chris Abrahams, a pianist who is in a group called The Necks that some people might know, and I work with a video artist, Grayson Cooke, a Kiwi living in Australia, on an audio visual project called Outback and Beyond. We won a prize in the Japan New Media festival last year with that. I'm also a video/film-maker in my own right as well.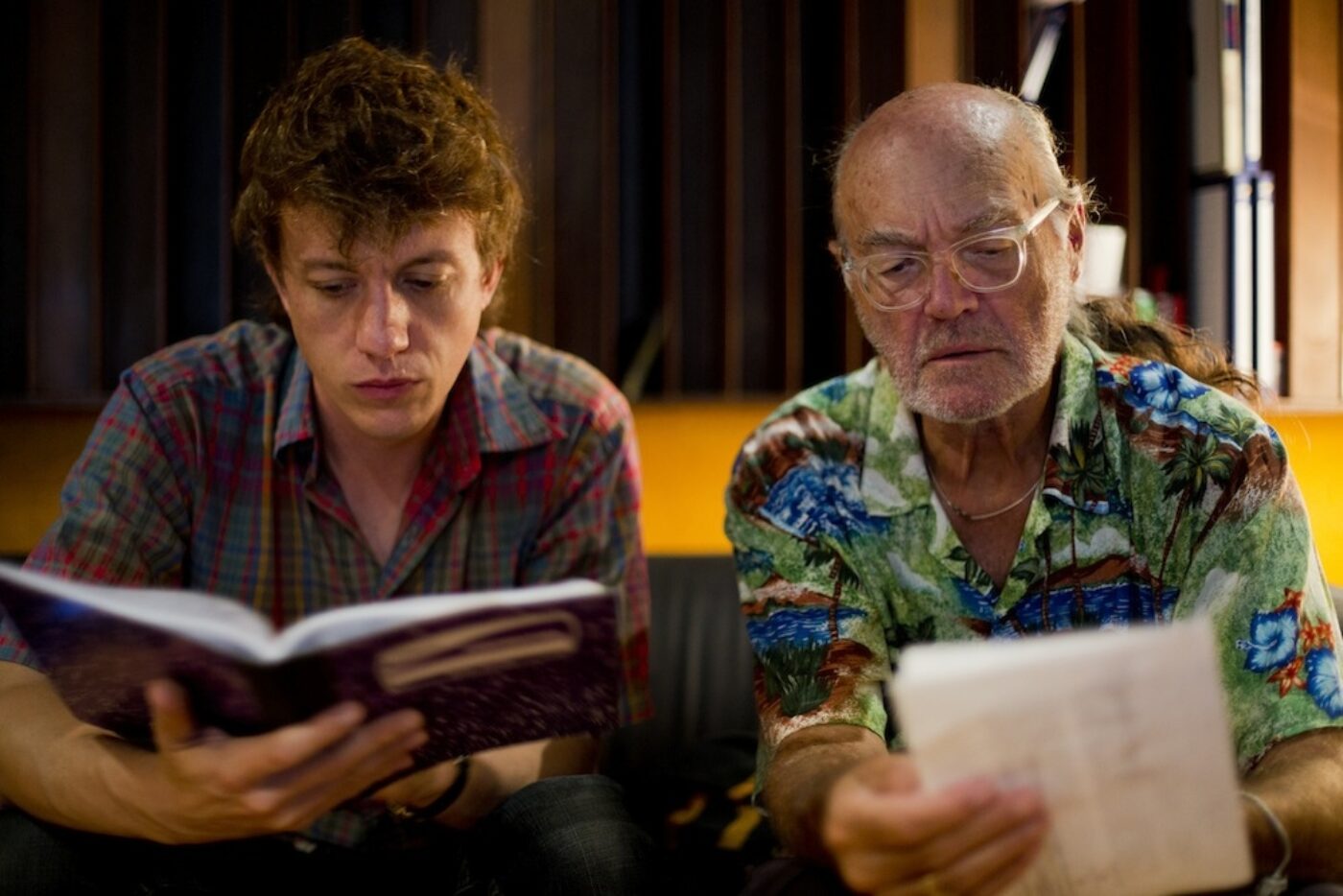 CK Steve, you're working on a new record right now too yeah?
SG I'm working on a few things, but I did just finish a new "song" album. I finished it about a month ago. That should be coming out right after the summer. I had some other things come out fairly recently—a record with Mike Gangloff that came out on Important Records. That was an improvised album. I went down to Virginia and spent literally a whole night into the morning recording. That came out two months ago. I also was involved in a record called Black Dirt Oak (MIE), which was a collaborative record done with the core group who frequent Black Dirt Studio in Upstate New York. I will be working on more projects this summer. As of right now though, the most recent thing I've made is another album of songs. And they were pretty loose; I've never really done that before. The songs that sounded "song writer-y," I had been playing for a long time before I started playing with the band. This new record is just like sketches of things. The words were structured pretty loosely. It wasn't as loose as what Mike was describing, but they still flowed, and I could cross things out and go in different directions. My friend Jason Meagher—who also runs Black Dirt Studio—booked some time and we invited friends to come who we knew would fit perfectly with what we were trying to do. They heard some of the demos but the ideas weren't really that permanent or concrete. I had an ideal core group of people who I wanted to be there, who had that kind of experience. I started with some loose structures, and everyone added to it what they wanted. In turn, it ended up being arranged pretty quickly, in a span of a few days.
CK Who plays on it?
SG I invited another guitar player who lives in Chicago, whose name is Jim Elkington. He plays in a few different bands. He's originally from London but has lived in Chicago for the past fifteen years. He and I hit it off pretty quickly because he's into all different kinds of things—country blues, improvisation—he can play all different kinds of music and he's also just a great guy, so we clicked immediately. I traveled with him a bit last year and he sat in with me on a solo tour, and I always hoped, in the back of my mind, that he could make it. I also invited Mary Lattimore, a harpist from Philadelphia. She is classically-trained and comes from a family of female harp players. I think her mother and her grandmother both played and taught. Her mother still performs. She also does improvised music. Nathan Bowles, whom I mentioned before was playing in my band, came up to play with us. He's a drummer, and he plays the piano and the banjo too. Justin Tripp, who was also in my band, helped produce the record. He helped with guitars, general arrangements, and coordinated the sessions as workshops. The drummer was John Truscinski, whom I've been working with for almost ten years. And Jimmy Seitang, who does a lot of analog synth and electronic stuff, plays on it too. He laid a lot of textures onto it. It's kind of just this rotating workshop. We made the bulk of the album in about four days in the dead of winter when there were about two feet of snow outside. It was a bit like The Shining: we couldn't walk outside and just worked fifteen-hour days and accumulated all this stuff. Then, later, I came back and edited it.
CK So it was all work and no play, you might say.
SG (laughter) Yeah, basically, and it was awesome because everyone knew how to work in that environment where everything was moving so fast. There were really no moments of stress. It was hard work, but it flowed.
CK I'm excited to hear the record.
SG I've been working at that studio for a long time and Jason is in my touring band now, and I found a core group of people to work with in the studio. I feel like we've come a long way, but we have a lot more music to make. It was such a great community of musicians. We're already planning some new stuff. It's cool for me to think about how I moved to New York when I graduated from college, and I didn't really know anyone. I was very interested in free jazz and experimental stuff, and I'd go to concerts alone. I remember when I discovered Sun Ra as a teenager, it was a real game changer. He and his band moved to Philadelphia about forty years ago, and most of his band is still living in the same house in West Philadelphia. Today is actually his hundredth birthday, I've been listening to his music all day.
CK Happy Birthday Sun Ra.
SG It was a very pivotal moment for me because I made this discovery when I had just graduated high school in Philadelphia. Moving into the city, I made some new friends who were collecting his records, and that put me on this track to free improvisation, particularly jazz. My coming up for shows in New York around that time helped me discover people who were closer to my age who were into that too. Some of these players would come down to Philadelphia also. There was a great venue here in Philly, called the Astrocade, where I saw some amazing shows and met a lot of people whom I am still friends with.
CK Mike, maybe we could talk about the song "So Glad that I Found You," on the Machine Gun Co., record, which I've been listening to a lot. It seems like it's the point on these reissues at which you start moving more toward this improvisatory, open-ended approach to song writing that we've been talking about.
MC That Machine Gun Co. record was a band, actually, my band at the time. The band grew out of the first group I ever played in, which was called Blues Committee, although there is a gap of several years between the two and a whole career of playing solo.
SG Are you still in touch with those guys?
MC I'm still in touch with the saxophone player, Geoff Hawkins. In fact Geoff is coming to Austria with the Truth in the Abstract Blues trio, which is interesting because Geoff has only played with us once before, on my seventieth birthday celebration concert in Reading.
SG What does he play?
MC Tenor. Geoff is one of my oldest music collaborators. We would play music together back when we had day jobs. We both worked in a timber company as nineteen- and twenty-year-olds. It's Geoff's fault, in a way, that I'm interested in a lot of the music that I am into. At the time, he was listening to a lot of jazz players and started taking lessons from Lee Koniz. He knew I had this blues band, and he asked if I ever listened to any other kind of music. Of course, I hadn't at that time and he turned me onto jazz. Eventually he joined the last version of the Blues Committee. We ended up playing a lot of different stuff—we'd play Ray Charles and Charles Mingus, Lambert, Hendricks and Ross, and a lot of other stuff. It eventually spread to an area that I later pursued—improvisational jazz. Geoff and I have worked together on and off since those days. We often don't see each other for a few years, and then we work together, so we have this ongoing relationship. So we had this band: Machine Gun Company. I had decided I needed some way to make music with others. I was out playing solo, which was totally ludicrous, because, in my head, I heard all this other music going on, and I was getting totally bored playing alone. So I brought together some guys—all local guys—we had Allen Cook playing keyboards. Bill Boazman, the guitarist, wasn't in the original Machine Gun Company. The band you hear on the Machine Gun Company record is the original band: me, Geoff Hawkins, Allen, and Les Calvert on bass. Timmy Richardson was the drummer, and he now runs a jazz booking agency in Oxford. They were all jazz players and fans of Captain Beefheart, so they knew what was going on.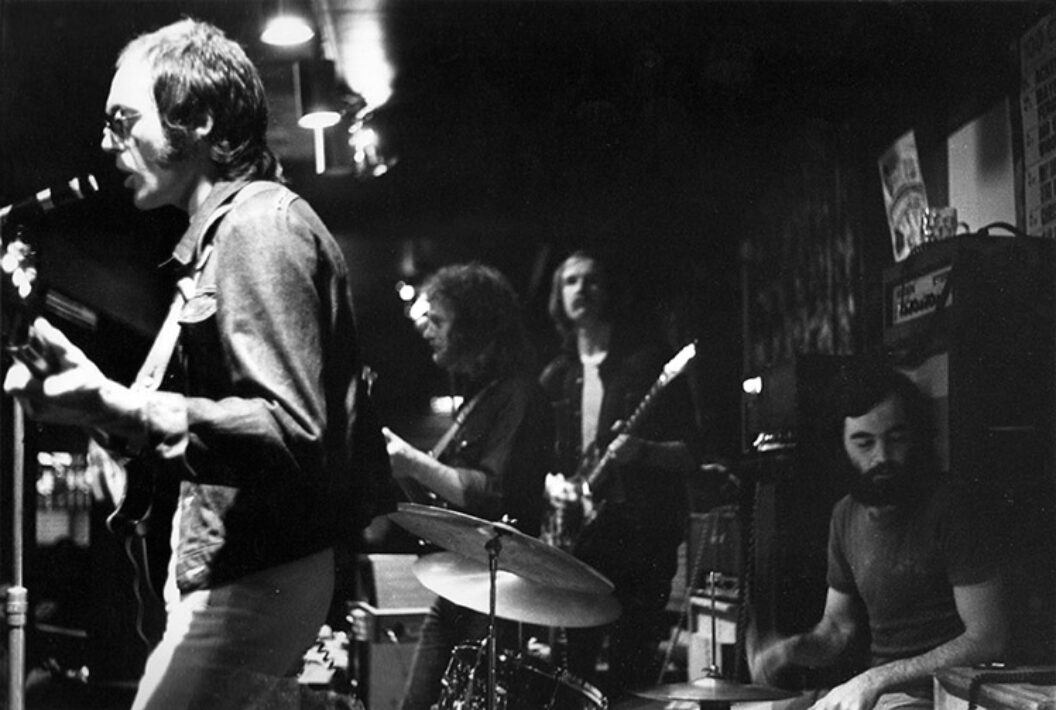 CK Was Beefheart a big touchstone for you guys?
MC Yeah, we all loved Beefheart.
SG Did you see him back then?
MC No, I never saw Beefheart live, actually.
SG I think he really only did one European tour with the Magic Band. It wasn't very successful.
MC I had a sort of songwriting binge during those years. Those three albums were pretty close together, '70 and '71, I think. The three albums were all recorded in a span of about two years, I think. The songs were all written together, throughout that time. Practically in one long song-writing spree in Spain.
SG When was Life and Death in Paradise recorded? Was that a few years later?
MC I think that was about '74.
SG Okay. You can see how each of your albums becomes more open and sort of free.
MC Hopefully. That was the general idea. (laughter) I incorporated a bunch of different styles.
SG It was a cool record.
MC Yeah, I like that one very much actually—it's one of my favorite records. It was kind of a disappointment that it came out and promptly disappeared.
SG Yeah, I've been looking for that album for years.
MC It really didn't come to anything at all when it came out and I got terrible reviews for it, believe it or not. (laughter)
SG Were you ever thinking of trying to reissue that one as well?
MC It has been mooted by mutual friends from time to time. (laughter)
SG Right, right. (laughter).
MC It needs to be out. Harry Miller and Louis Moholo are the mainstays of that record, and that was going to be a touring band. We were going to go on the road. Those guys were willing to come out and play at rock venues. It would have been amazing, but when the record came out and got nothing, we opted out.
CK Were those guys coming from a jazz background?
MC Harry and Louis were South African musicians and were part of the African Jazz scene in London. And Mike Osborne was part of the young, British, avant-garde jazz scene at the time. They actually had a career as a trio. If you want to hear what they sounded like on their own there is an amazing record called All Night Long. It's a live album, recorded in Germany. The Mike Osborne Trio, sixty-five minutes nonstop of the most ferocious music you've ever heard in your whole life. You'll get a picture of what they were about and why I wanted to work with them.
SG Were there any other live recordings of that band?
MC Well, there were some live radio recordings, but I think they since have been erased. The good old BBC has this nasty habit of dumping stuff. We did at least one live radio gig, but we can't find the tapes unfortunately.
That album was done pretty much live, because it was recorded in a very small studio that didn't have separate rooms to do stuff. I think it was a four-track, extremely cheap. We were all in one room, so there has to be a weird sound to it, that some people had some problems with, but it sounded fine to me, and still does.
SG Yeah, it's a great record.
CK Hopefully people will be able to hear that one sometime soon. In terms of the songwriting, I read that Places I Know is a series of homages to different songwriters, evocations of their styles.
MC Yeah, I decided I would rather not do covers of other people's songs, which I've never been that interested in. I was interested more in writing in their style. I wanted to write a song the way Neil Young, the way George Harrison, and then Bob Dylan, wrote songs. And Elton John, believe it or not. Back then he was still a respectable person. (laughter) I did one imitating Randy Newman for instance and a country song with Gram Parsons and The Flying Burrito Brothers in mind.
Someone recently mentioned that they heard a reggae style in "Song for Abigail," on Places I Know, but I don't think there was really much reggae going on in our lives then. But we were listening to bluebeat and ska, which reggae comes out of. There may have been some Jamaican and Trinidadian influence on our stuff. In Reading there was a West Indian population of significant size, so we were definitely influenced by Caribbean culture. It's in there.
SG Mike, did you ever do anything at the BBC? Was any of that archived?
MC Yeah, I did a lot of John Peel sessions, almost more than anyone, but none of it was ever saved. I've gone looking for it several times, and they've all been erased. But, in the post some time back, I did receive two CD's of John Peel sessions this guy had recorded from the radio onto cassette tape and it's amazing.
SG So he taped it live and then just sent them to you now out of the blue?
MC Yeah! I did a some jazz programs as well, because I was doing the stuff with Louis Moholo and Harry Miller and Mike Osbourne. I also did a project with Places I Know with Mike Gibbs, the jazz composer and arranger. We did a recording for Jazz in Britain, which was amazing because it was with a whole jazz orchestra, which was enormous. I felt like Frank Sinatra.
SG Was that recorded?
MC Yeah. And I do actually have it, but I'm not sure where. There was also a program called Nightlife on the BBC, and I think I did a few of those. But the BBC had a nasty habit of erasing things, as I said.
SG Michael Chapman was telling me that he did a session with Elton John and it was completely erased. Which is pretty incredible to me. There's no way of getting it back. I mean, in a way it's kind of cool that no one can hear it.
MC Yeah, it is actually. Just hearing the description might just be enough. Like, "You should have been there." (laughter)
CK Right, the great Elton John, Michael Chapman jam session—lost in history. (laughter) Do you have any questions for each other?
MC Yeah. Steve, how are you doing today?
SG (laughter) I'm holding up. The tour was tough but now I have a bit of the summer off. I've got two weeks. It's strange for me because I'm starting to feel like I need a break from playing, like just a mental break, which is very new to me. I'm looking forward to having more than just a few weeks off, and getting back to playing as a daily routine, writing new stuff and taking it easy. What about you?
MC I'm going to Marseilles tomorrow.
SG Oh nice! Speaking of holiday.
MC Yeah, I've got a gig and a video installation there.
SG Oh, that's nice.
MC Yeah it's a whole new zone for me. I'm turning into a filmmaker.
SG How long will you be there?
MC Well I'm going tomorrow, and then I've got the gig, and then we leave the next day.
CK Do you guys have any plans to play any shows together?
MC I think we might have one coming up later in the year in Portugal.
SG Yeah I spoke with Afonso, our friend who's a booking agent and he said they're trying to organize a concert. It's pretty exciting. It sounds like a pretty nice venue as well.
MC Yeah, Portugal's nice.
SG Yeah, it's great. One of my favorite areas of Europe for sure.
CK Yeah, I've heard good things. I'll definitely try to come over for that show.
SG Yeah, you should, man.
CK Yeah, put me on the list. (laughter)
For more on Mike Cooper visit his website.
For more on Steve Gunn, including upcoming tour dates, visit his website.
Clinton Krute is the editor of BOMB Daily.