Battle and Coexistence: Miho Hatori Interviewed by Paul Ha
On her latest album, anime, and Édouard Glissant.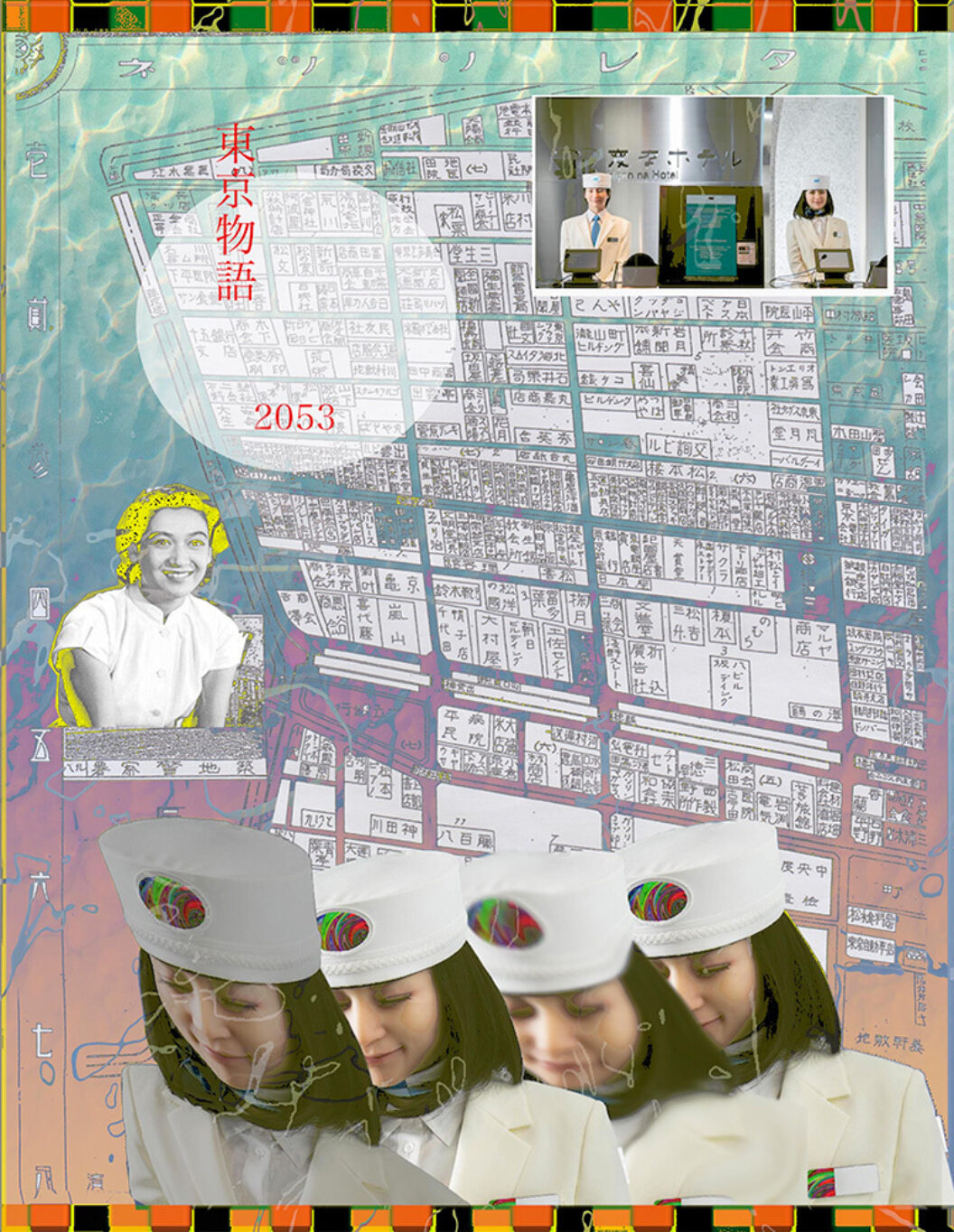 I've been on this earth for over half a century, and never did I think I'd live through a year like this past one. Alone, with family, together but also alone. Hearing about the release of Miho Hatori's Between Isekai and Slice of Life around the one-year anniversary of COVID was a moment of much-needed optimism and joy during this pandemic year, the year George Floyd was murdered, the year we became fearful for our Asian parents and children.
Born in Japan and based in New York City, Hatori is a singer, songwriter, musician, and producer who founded the legendary alternative rock band Cibo Matto with her fellow Japanese expatriate Yuka Honda. She has contributed to and collaborated with numerous artists, including the Beastie Boys, Gorillaz, Handsome Boy Modeling School, The Incredible Moses Leroy, Towa Tei, and many more.
Collaboration has always been central to Hatori's artistic practice. But since her new album was conceived and produced during the pandemic, I wanted to hear about how isolation and COVID affected the creative process. Making music usually, eventually, becomes a group effort, even for solo artists, but this year hasn't allowed artists to read viewer's body language, their subtle shifts of expression, all those tiny movements that don't communicate on Zoom. Of course, I wasn't able to go to her studio, share a meal, or see her space. This interview happened electronically; we communicated, together but alone.
—Paul Ha
Paul HaNow that we are a full year into COVID, how are you doing?
Miho HatoriI'm well. I can feel the mRNA vaccine being activated. (laughter)
PHI know that you started making Between Isekai and Slice of Life ~異世界と日常の間に~ in March 2020 during the lockdown, and I was wondering if the project started because of the lockdown or if it was within your usual cycle to produce new work.
MHThe things that were happening in 2020 (pandemic, BLM, quarantine) had a massive impact on me making this album. I wasn't sure what I was doing, but making this album kept me alive. I felt like resetting my life after making this album so that I could spend more time experimenting with it and going deeper into the stories.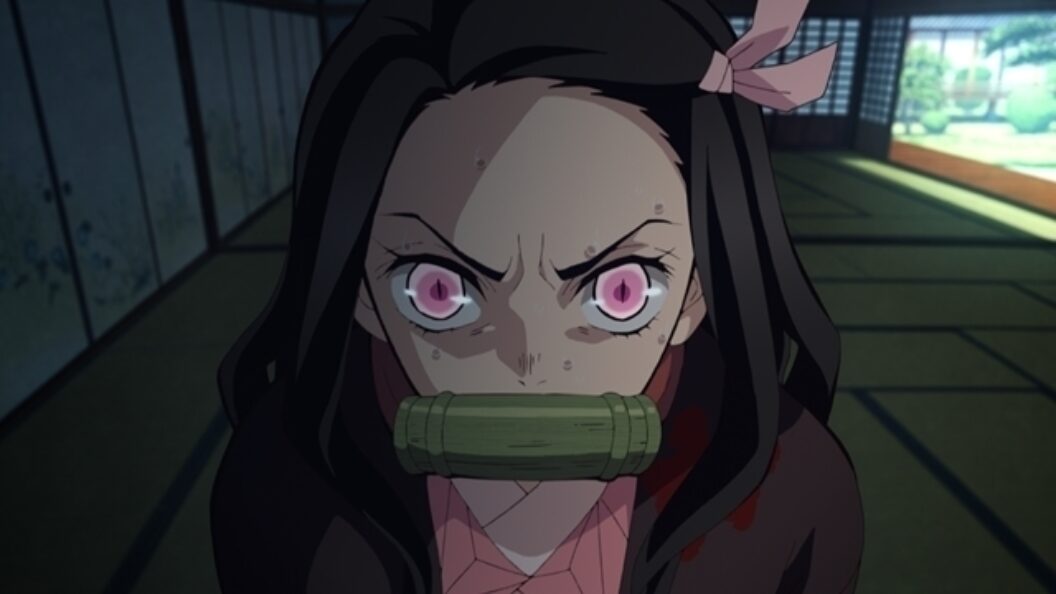 PHCan you tell me how the anime genres isekai (parallel universe) and slice of life inspired this album?
MHIn 2019, before the quarantine, I was seeing so many posts on Instagram about the anime Demon Slayer: Kimetsu no Yaiba. They were from my high school friends who are mothers of children. They told me that all the kids were deep into the show. I finally started watching the series during the quarantine, and I felt so inspired from two angles: one was to learn what kind of feelings and views kids have today, and the other was this new hybrid technology for Japanese anime, a mixture of 2D and 3D animation in which the 2D element is primary and the 3D part is more the helper.
To explain more, 3D animation in Hollywood follows the path of "realism," and Japanese anime is about "actuality" in reality.
I found it very interesting that slice-of-life anime stories had isekai elements in them. I think the Japanese are very good at fantasizing. Traditionally, they have created so many fantasies in 2D formats—emakimono, ukiyo-e, and so on—without the perspective and shading techniques that Western art has. That makes for a different relationship with reality. I've always been very interested in human boundaries of consciousness and human perception. So the fact that the whole world has to face this invisible virus, and the fact that kids are so into the story of the Demon Slayer, a story of battle and coexistence, felt current and timeliness to me.
My interest in consciousness and human senses comes from my experience in dealing with my mother's mental illness since I was a child. I have spent my life wondering how that imbalance happens for human beings and trying to learn how to live with it. In a way, Between is my life theme.
PHI read that you were also inspired by the Caribbean poet and thinker Édouard Glissant. Can you talk about how he influenced you and how it translated into your project?
MHHe's been a significant influence on me! He talks about the concept of creolization, and I felt that, in a way, the whole world, we as individuals, became archipelagos and creolized in 2020 with the pandemic. At the same time, the issue of identity was becoming more and more visible. I thought his concept of creating identity in relation to each other rather than to national identities was very inspiring. I think it's open and creative. It's not easy, but that's why it's interesting.
I delved into what this creolization was for me because I don't speak the Creole language and didn't grow up in the Caribbean. I was looking for clues to find it, and anime was a good vehicle for me because it reminds me of the sensations and memories of being in my home country. I thought anime (storytelling) was a dimension that could hold a collective consciousness and various metaphors that do not appear on the surface in a complex society, and could be shaken (as Glissant describes it, "floating free").
In my opinion, otaku, which used to be a negative identity for obsessive outsiders born out of subcultures such as anime, manga, and the tech industry, has now become a mass phenomenon. I thought that this otaku has taken the form of what Glissant calls a "rhizome," or network, under the surface of globalized Japan.
Incidentally, the word otaku can also function as a formal second-person pronoun meaning "home." I think that's so interesting.

Also, I thought that the new hybrid technology of Japanese anime that I mentioned earlier might be a creolization in itself, which was another thought I had in thinking of the album title.
PHCan you tell us about your creative process when you are making a new album?
MHI enjoy making a vision or concept first. Then I create one title or one visual image to make my North Star. This vision-making is the most essential part for me. If the photon of the concept becomes weak, I could get lost. Then I start to make songs from the small pieces, small idea tracks, like making a sculpture. I choose several songs from them, considering which selected ones have a story to tell within the threads of the concept. It was a total blessing when all the puzzles were solved and I finally started to see the whole map.
PHAnd with this album being conceived of and produced during the lockdown, did you have to change or adapt how you make music during non-pandemic times?
MHI usually enjoy working with a mixing engineer, but in this lockdown (except one song), I mixed the album myself. That was the most significant change and new discovery for me.
PHIn your music video for "Tokyo Story," which I view as a document of performance art perfect for this moment, you are wearing what looks like about three hundred masks. And some of the characters on the masks I recognized, like Pikachu and Totoro. But the others were more obscure for me, so I had to ask my daughter, and she recognized Sailor Moon, Naruto & Sasuke, Kiki's Delivery Service, and Doraemon. Can you tell me where this idea came from?
MHI'm super happy to hear your daughter watched the video and recognized all the characters! The mask idea came from the co-director of the video, Ei Arakawa, who is my favorite performance artist and a good friend. (We have collaborated on a few projects in the past.) When I called him, he already had the idea of wearing 108 masks, which is an important number in Buddhism, and peeling them off one by one. I immediately loved the idea.
We had many trials and errors in making the special equipment to hold those 108 masks, which weighed about three pounds on my head. I was at Home Depot every day! Because of the album concept, I collected some anime-character masks as well. I was also on Etsy every day! (laughter)
Ei's creations always hint at Gutai performance art, but his style is fun, contemporary, and full of wit; his work does not have heaviness or anger like many of those post-war performances. That light attitude was an essential quality for this video because of the world situation and because the song lyrics were about the near but unknown future of AI, which could be creepy.
We wanted the performance to show an image of letting go and being lighter, to add our hope in this pandemic. It is hard to tell, but we asked the colorist to change the tone lighter toward the end very slowly.
PHI know you first came to New York City to study art. Are you now making art that is separate from your music?
MHI started a performance-art project called Salon Mondialité, inspired by Glissant, before making this album. It is a video and performance piece, a surreal TV talk show with music on an island in the Caribbean in a dream. I love existing "between" art and music. I think that is what I really want to do.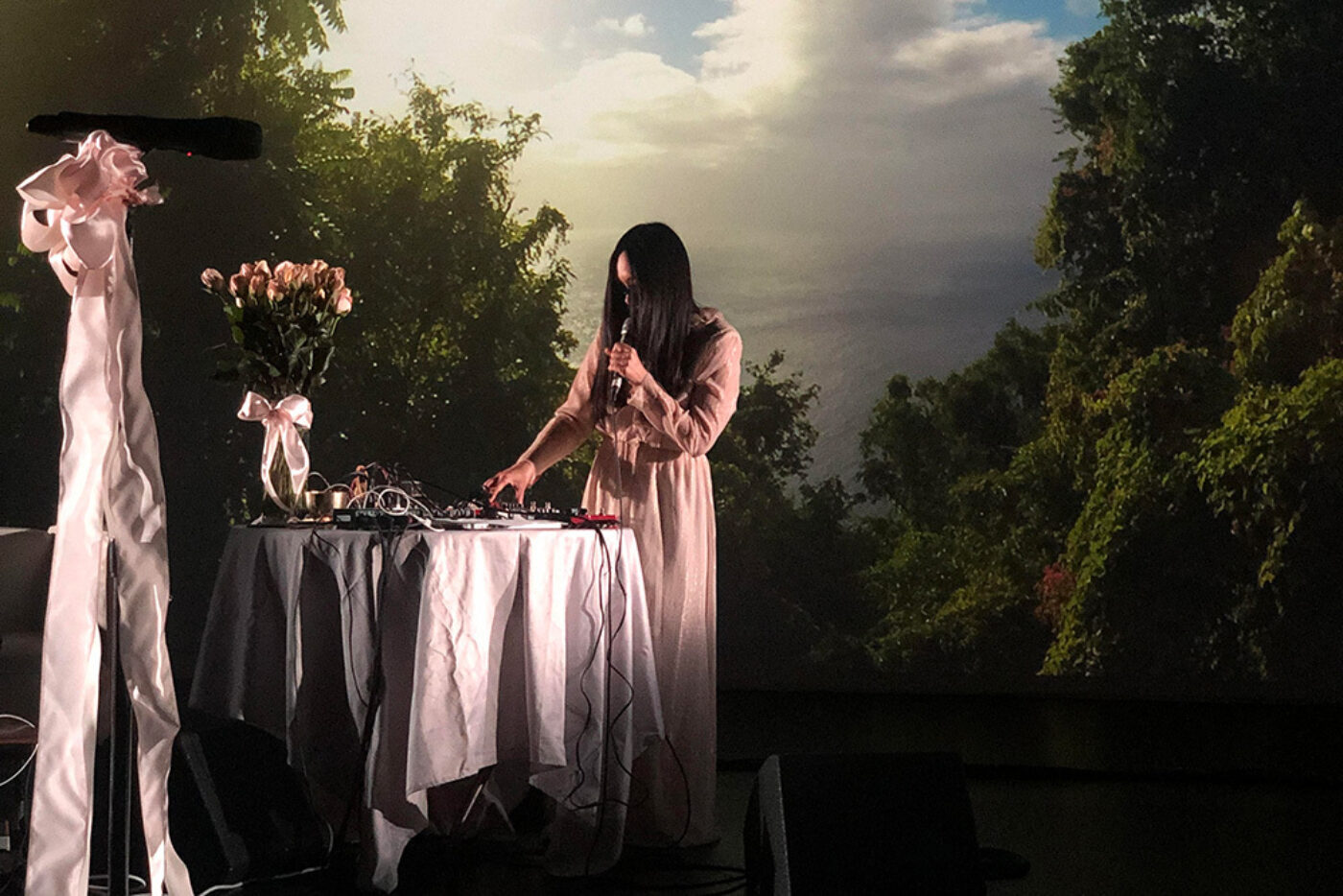 PHAnd who are you listening to these days, for inspiration and for fun?
MHI listen to all kinds of random music; they are very different, but the songs that inspire me these days are:
Tirzah's "Send Me"—She is my favorite songwriter.
Rei Ami's "That's on you!"—I think this song structure is quite interesting. It changes so many times.
Lil Nas X's "Montero (Call Me by Your Name)"—The music video is amazing. lol
Steve Reich's "Different Trains" These songs are so deep … a storytelling of America.
Roni Size and Reprazent's album New Forms—'90s vibe. lol
Gustave Mahler's "Das Lied von der Erde: Mov. 3"—a masterpiece.
Miho Hatori's newest album, Between Isekai and Slice of Life (〜異世界と日常の間に〜), was released in January 2021, and the video for her most recent single, "Tokyo Story," is a collaboration with performance artist Ei Arakawa.
Paul Ha (하 종호 b. Seoul, South Korea, lives/works in Boston/Cambridge, Massachusetts) is currently the Director of the Massachusetts Institute of Technology's (MIT) List Visual Arts Center, the contemporary art museum at MIT. Ha was the commissioner and co-curator of the United States Pavilion at the La Biennale di Venezia 56th International Art Exhibition, presenting artist Joan Jonas at the 2015 Venice Biennale.