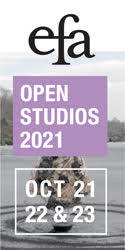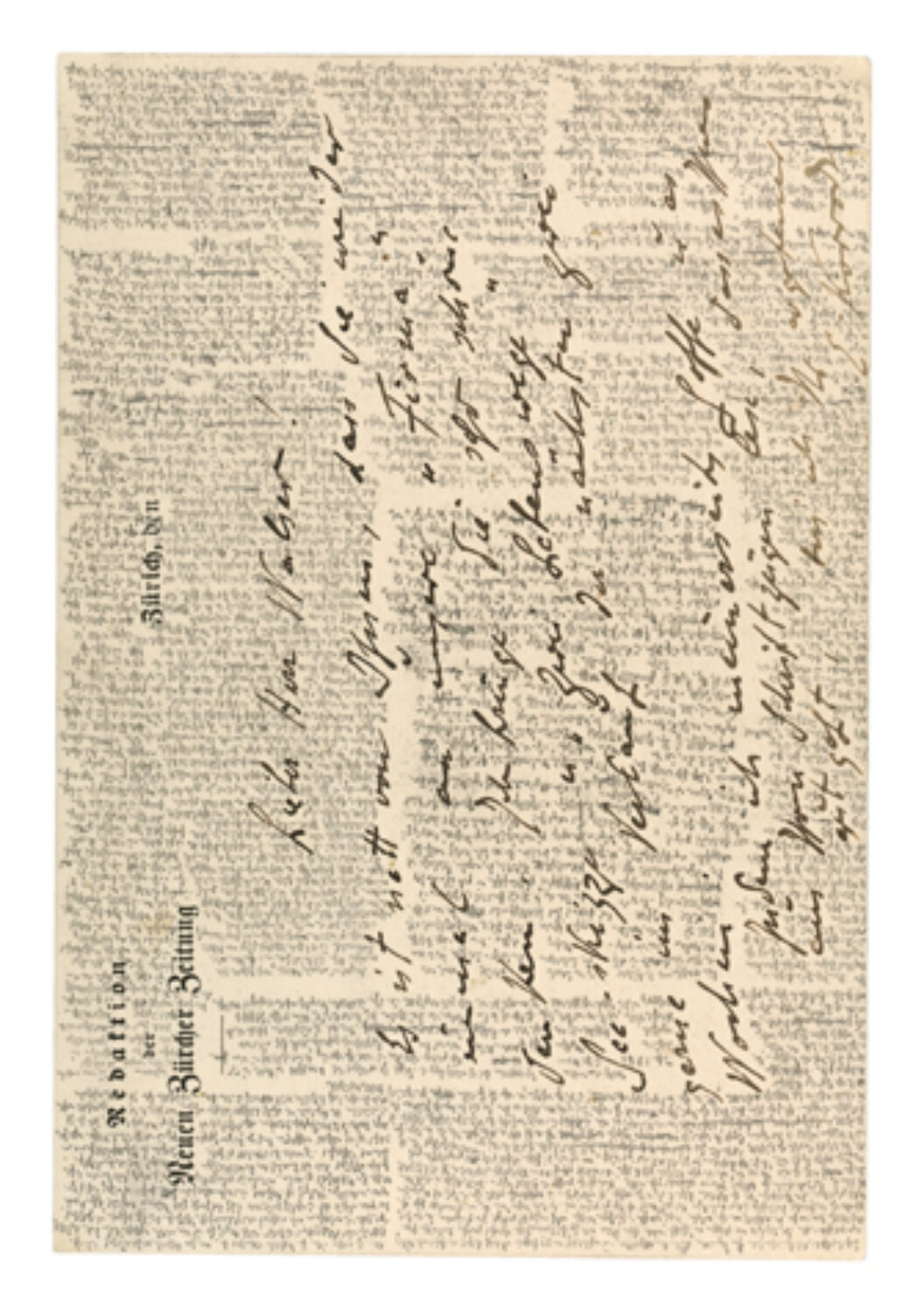 A brief prose masterpiece by Borges comes to mind when pondering the quandary behind Robert Walser's nearly indecipherable hand-scrawled microscripts. The narrator of "Borges and I" is aware that by the time his performance peters out, his private, ineffable self—sneaking out of silence in the process of writing—will have ceded his identity to Borges the public persona. Walser experienced a heightened case of the same predicament. So burdened was he by the expectations that his accomplishments had generated in readers and publishers by the 1920s, so unable to author works such as the 1907 novels The Tanners or The Assistant with the determinedness that rendered revision nearly unnecessary (and which his confident penmanship embodied), that he developed a new writing system. Having "fearfully, hideously hated his pen" he went from delivering his sparkling fiction in copperplate handwriting to jotting miniatures in pencil on trimmed-to-size, assorted scraps: tax forms, calendars, business correspondence, clippings, penny dreadfuls, and the like, with which his scribbles were often in dialogue. Relishing his newly acquired outsider status, so to speak, and free from the publishing pressures he'd by then internalized, he found that these messier and playful fragments were reviving in him an otherwise waning "writerly enthusiasm."
Seeped in the everyday, Walser's microscripts exude provisionality: their minuscule scale, their impressionistic meanderings, and the dithering voice of their author rehearsing a variety of elocutionary modes. A free-roaming observer of the "beauty that lies in connectedness," whose detachment affords his observations an eye-cleansing lucidity, Walser describes, for instance, a "fetching creature in a multihued garment pouring out her heart in a song that evoked a mountainous something"; a man "whose immaculate coat is uncannily flattering"; and a jolly dog whose "tail stood erect with pride as he found himself accorded equal rights." He often produces aphorisms, like the following one in "A Journey to a Small Town": "A homeland is foreign territory for a foreigner." Yet if this might seem too round, consider the deflation of another sentence in the same piece: "I have no desire to delve into geographical and seasonal indicators, I'd rather turn my attention to sausages and castles." No wonder Kafka was one of his admirers.
Susan Bernofsky's superior translations avoid domesticating the German syntax and instead craft a see-through English version from which we can make out the originals. But back to Borges's dilemma. Since most of the microscripts were never published during his lifetime, Walser salvaged his private persona, if only temporarily. Fortunately, it was overtaken by the public one we get to read now in an illustrated edition with reproductions of Walser's achingly micro-scripted, macro-affecting writings.
Mónica de la Torre is Senior Editor of BOMB.
Originally published in
Featuring interviews with Dan Asher, Elizabeth Streb and A.M Homes, Jessica Jackson Hutchins, Alain Mabanckou, Jennifer Egan, Edward Droste, Cynthia Hopkins, and Joan Jonas.