Michele D'Aurizio by Sam Korman
Opening—and closing—a gallery.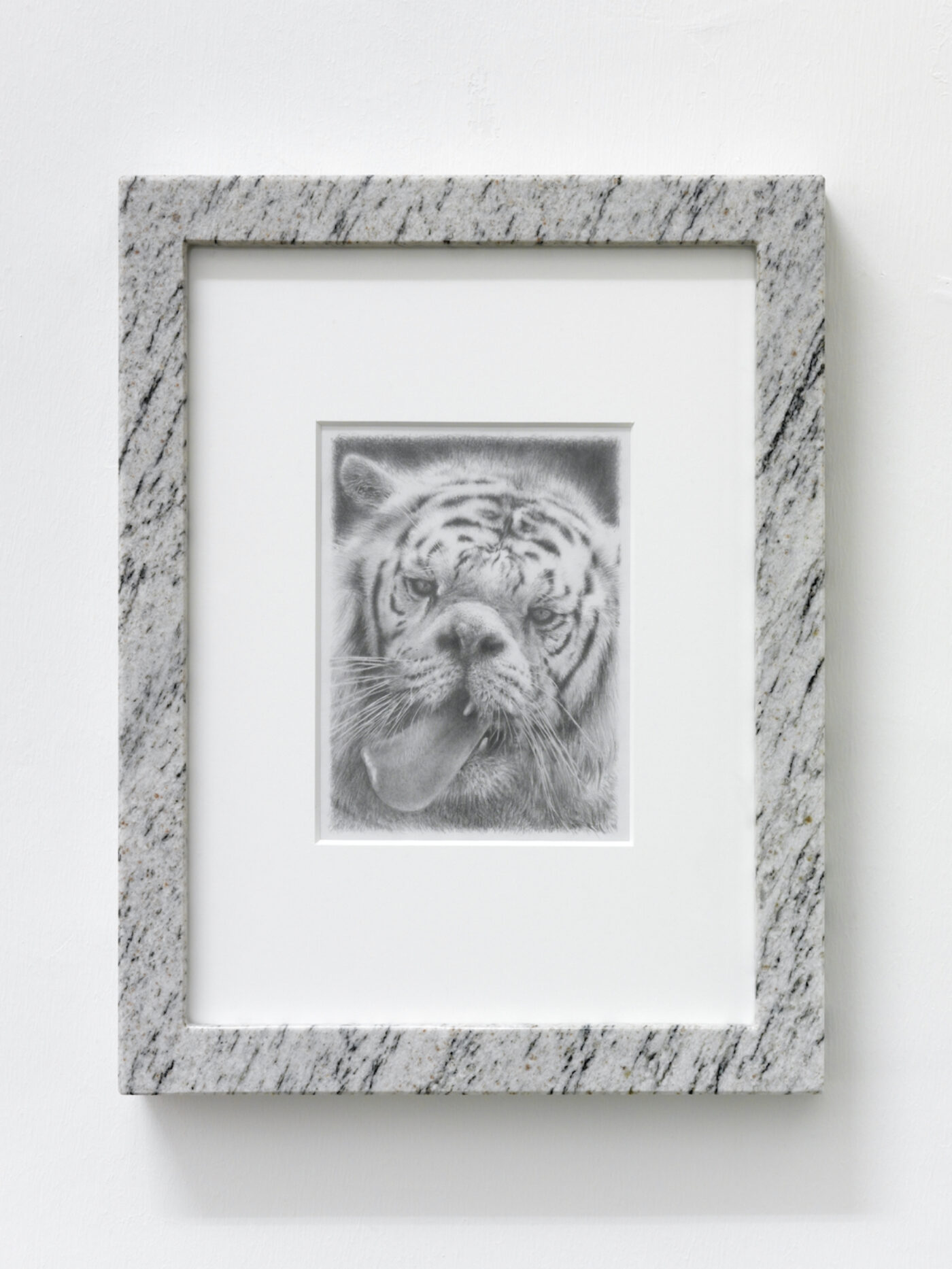 My recent conversation with Milan-based curator and writer, Michele D'Aurizio revolved around Gasconade, a nonprofit art space that D'Aurizio co-founded in 2011. I have followed the gallery for the past several years, and its program of largely Milanese artists (and a couple of international counterparts) seemed to sharpen over that time, responding to something specific and heretofore mysterious to me. In spite of my distance (I lived in the US), and having never seen an exhibition in person, my interest grew through the dark humor that surrounded and seemed to penetrate the otherwise traditional presentation of solo and group exhibitions, as well as specially commissioned projects. Hence, it felt less like the gallery made broad claims to a new direction in art, and more like its stakes were pointed, personal, and immediate. What seemed to happen at Gasconade was the generation of an attitude by which, as I discovered, its contributors might dig themselves out of the trenches of their immediate cultural environment and help them better understand a new urban bourgeoisie that has been growing internationally the last several years. So, D'Aurizio and I spoke about some of the exhibitions, but the interview, as with the gallery itself, was not contained by matters related to the specific day-to-day of the space. Rather, it became a conversation about those things which the gallery aided in understanding and challenging: the recent historical and contemporary issues that the artists and gallery sought to disrupt, how to responsibly record such provocations, and what it means for the catalyst of a young scene to grow up, or not. There's more information about the exhibitions on Gasconade's website, but the following conversation should likely be read as an exit interview.
Sam Korman So I am writing you through a real time Google Doc chat for practical reasons, but it also serves as a good introduction to Gasconade, because text really frames the gallery. I want to start by asking you about the name and why you chose it.
Michele D'Aurizio It comes from the French Gascon, that is, somebody from Gascony, a region in the southwest of France. Commonly it stands for somebody with a sort of disrespectful, cheeky behavior. When I began thinking about the project space, I was reading a pamphlet by Luca Cerizza, an Italian art writer and curator who moved to Berlin in the early '00s. The essay is titled "L'uccello e la piuma. La questione della leggerezza nell'arte italiana (The bird and the feather. The issue of lightness in Italian art)" and is probably the only coherent critical inquiry about Italian art in the '90s and '00s. I did not intend to comment on or disagree with Cerizza's vision—he was my teacher at the art academy and he's probably the only one I still have a challenging dialogue with—but I wanted our generational agenda to counter his "labels"—at least on the "labeling" level …
I don't believe that my artist peers and I are pursuing strikingly confrontational attitudes toward our forefathers. Though we are following what can be called a local tradition.
SK What do you mean by that, following a local tradition? Many of the artists you've exhibited—I am thinking specifically about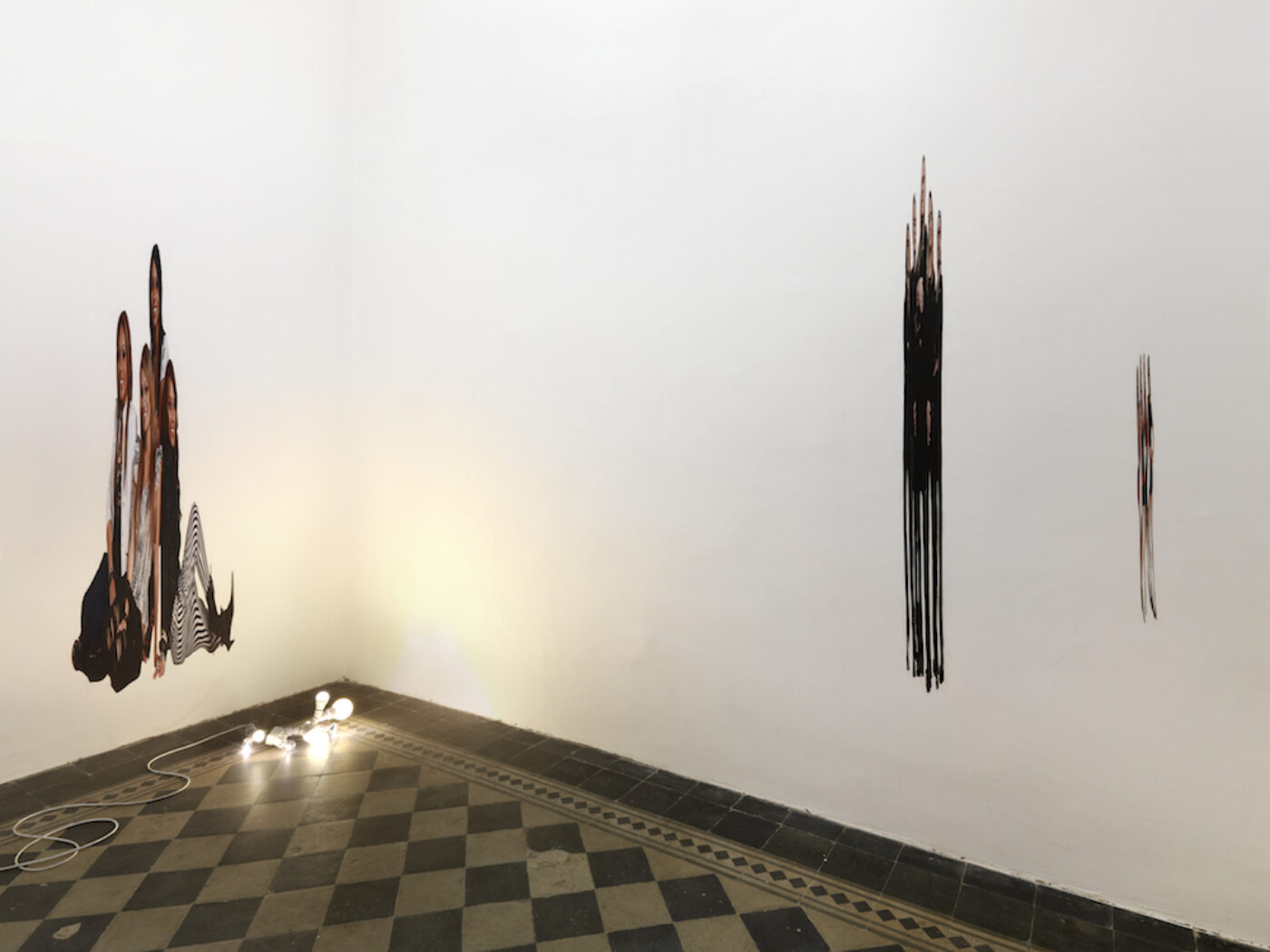 MDA You mentioned the few international artists who we worked with, while the program is rather rooted in the Milanese sociocultural environment and its productive scenarios: fashion, design, marketing, banking. The whole set of behavioral patterns that these working fields foster are echoed in the art we have shown. I'm thinking, for example, about Andrea Romano's image making and his inquiry into the slippery role of the artwork in the larger art system: this traces back to the art of a number of Milan-based artists such as Massimo Grimaldi or Amedeo Martegani, or even Francesco Vezzoli—I guess they all highlight the human need for trust in interpersonal and therefore working relationships, and comment on the role-playing within the art industry.
Alessandro Agudio looks at design production, as Andrea Sala and Patrick Tuttofuoco before him, and Alberto Garutti and Corrado Levi before them. Alessandro's art talks about the life of the work in urban and domestic environments, but also aims at jeopardizing the work's natural course through production, exhibition, purchasing, and so on, by conceiving it in the shape of a commodity. The work of Beatrice Marchi echoes society's judgmental systems with regard to specific member groups, such as women or teenagers. Also her work finds a legacy in the subtle politicization pursued by some local artists such as Marcello Maloberti and Liliana Moro, but also Maurizio Cattelan.
I can list several other examples, but I think it's also important to state that when showing foreign artists, we always thought about their presentation as a mean for expanding the program outside national borders—a deficiency that one witnesses in the programs of most Italian project spaces—and so encourage the local side of the program to circulate autonomously. That said, the selection has always been led by some sort of attempt at scouting our doppelgängers, along with the feeling of being afflicted by a sort of "trench syndrome," a compulsion to stay in Milan, despite the fact that the Italian art industry is a swamp.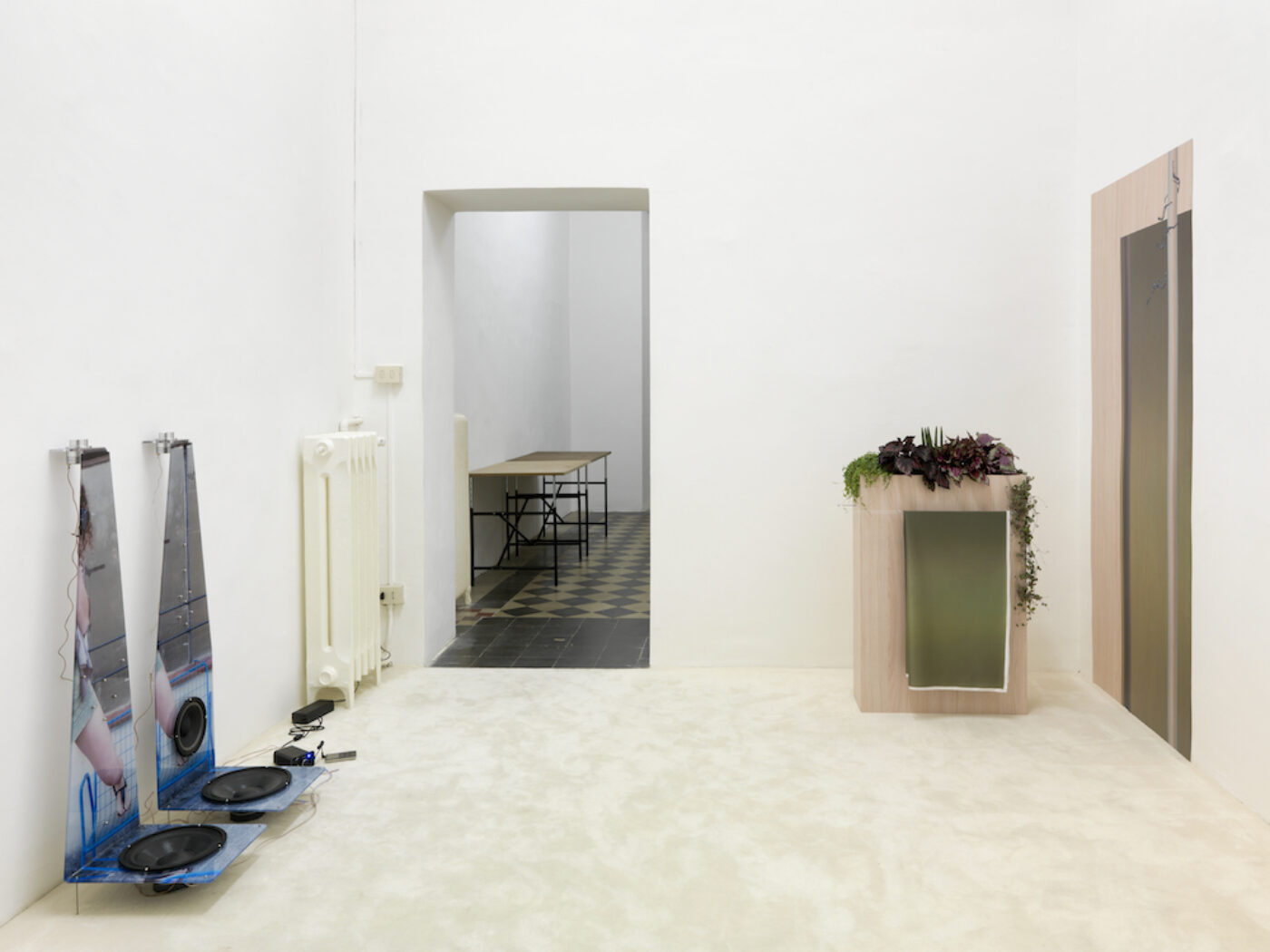 SK It seems like you take a somewhat aggressive stance toward your immediate environment, as though Gasconade is a way to register discontent or disillusionment with that world. Much of what you've just said reminds me of Joan Didion's beautiful and thoroughly alienated description of Hollywood and its relationship to politics (at least in the '70s). She talks about the parties and charities and actors quoting John Donne thinking they're quoting Hemingway. She then describes her house, where Communist writers held meetings and how many were blacklisted in the '50s, while some went on to make lots of money. Anyway, her house, the place where she lived with her family, represents, in her words, "the particular vanity of perceiving social life as a problem to be solved by the good will of individuals." It seems, in a certain way, that this is a good comparison or proxy for what's happening at Gasconade.
Perhaps we can segue into how you plan to further some of this discourse through text and the novel that you are collectively writing, because, again, there seems to be some kind of narrative, character, or identity that is being teased out and it seems quite literary, even in the exhibitions.
MDA There is indeed; and the novel—apart from being an experiment in moving from the format of the exhibition space to that of the writing workshop—will certainly finalize an inquiry into our attitudes through the tools of criticism. I guess that what we are all looking for is, not just recognition or consensus, but a sort of "pat on the back" for moving further …
It will be pretty much an autobiographical novel and so it will be mainly centered on past events that we are currently collecting and selecting before proceeding to the proper writing. Beginning with the depiction of our sociocultural backgrounds, it will chronicle Gasconade's program in the exhibition space in Milan, report our interaction with our international peers, and offer some insights into our lifestyle and how it has been entangled with the city. The novel will tell not just our growth as human beings and art professionals—in this sense we refer to the project as the drafting of a Künstlerroman, an artist novel—but also the evolution of the Milanese cultural landscape. Parallel to the proper narrative, it will introduce attempts at critically framing (also in terms of social history) the events. So I guess that the writing would not be just an exercise in sifting through the past, but also at understanding what sort of legacy we'd like to make for our current moment and with it, the future.
SK Much of Gasconade's projects and attitude seem to come from a feeling of angst. It might also be the defining characteristic of trench syndrome, which seems to make intellectual and artistic labor almost bureaucratic. My worry, and question, is about this feeling, which is characteristically adolescent. Was Gasconade or is the novel a way toward a structural maturity? It's been three years with the project, so have some of these feelings changed with age?
MDA Gasconade has been quintessentially an elegy to youthfulness and adolescence. The first press release quoted Witold Gombrowicz's Ferdydurke and the Premiers matériaux pour une théorie de la Jeune-Fille—and the novel will be its swan song.
I am almost thirty, and of course this scenario is not feeding me anymore. I also need some less confrontational platforms in order to train my curatorial vision. I truly need to understand if Gasconade is an organism that could actually grow up—and this will inevitably involve questions about the institutionalization of some instincts—or if it should remain a catalyst for adolescent feelings, even if this scenario would exclude my leadership. In a way, this is sweet, but I also believe that the angst of each generation has to surface in its own way. What we learned, and felt, in the past three years can be offered to the community and turned into knowledge.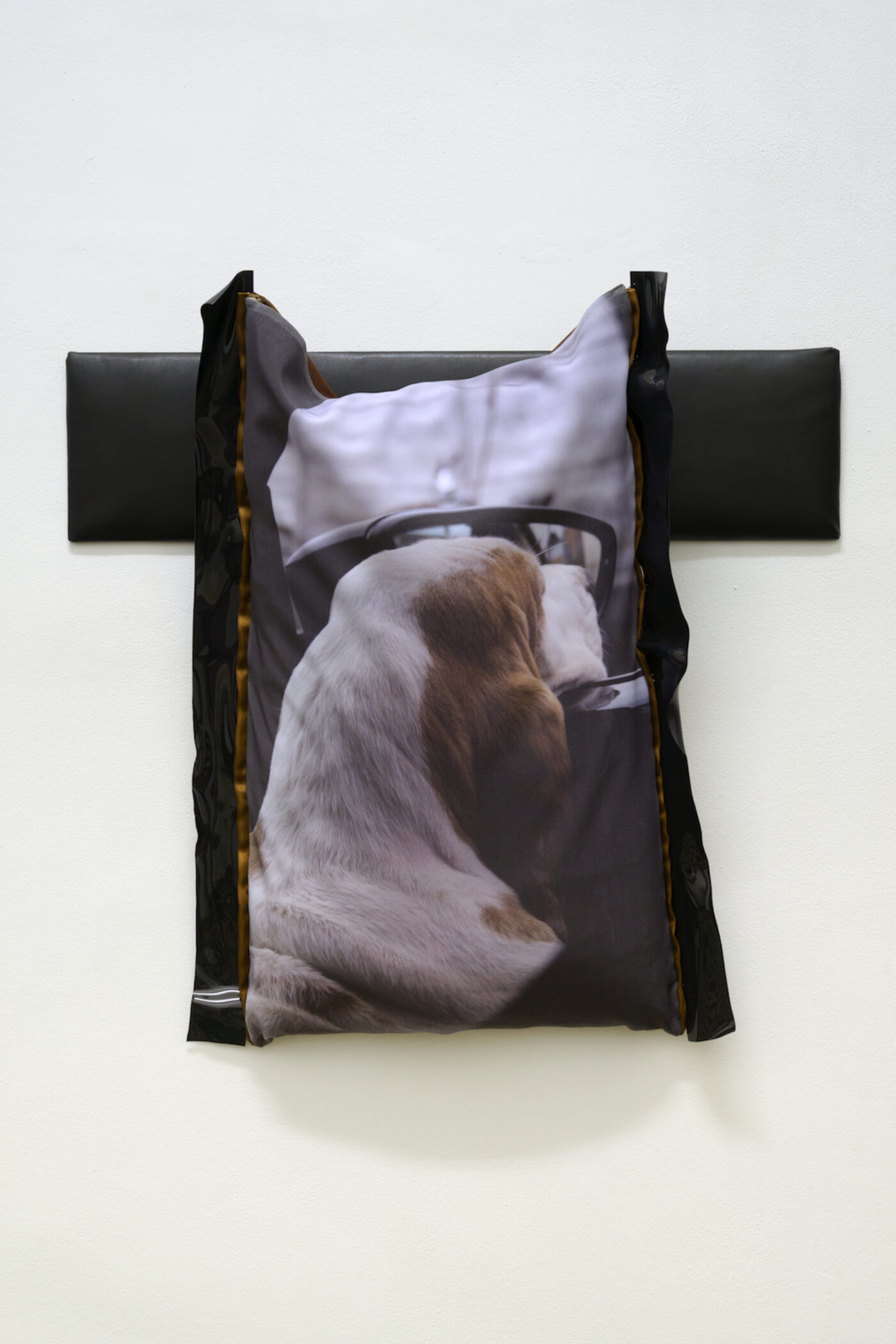 SK What is the Milanese cultural landscape like? I feel like you're offering yourselves as somewhat abject characters in this book to discuss a specific loss of innocence, but who is the Milanese antagonist? What makes or defines the city as a character in your book? What is its mood?
MDA Someone recently asked me to depict the intellectual scene in Milan. I sincerely laughed at that, not just because Milan is very poor at cultural improvement, but because the real figure of the "intellectual" is totally nonsensical with this city as its backdrop—they don't speak the same language. That said, I would love to be labeled an intellectual, and the fact that I can't continually relapse to attitudes that are much closer to flânerie or hipsterism is the only victimization I let myself indulge for living in Milan. Besides that, the city allows you to do things and never makes you feel guilty for your mistakes as long as you keep yourself in the loop—it allows a sort of horizontal careerism and is extremely sympathetic to empiricism. So whether you are ambitious or not, at least you are not trapped in a kind of impotence. The antagonism of the city is hence a challenge: it helps to draw strategies that never lead to solipsism.
SK I was having a similar conversation with some artists in Berlin who were turning their lens to themselves, their very immediate community, and employing an almost journalistic approach to understand it. They were very skeptical of mythologizing what they did with their peers, however, and didn't want to speak while, I suppose, things were still being figured out in the life of the work, which was the life of the participants, and so on. I think there's similar strains happening in LA and New York and probably other places as well. It's also reflected in a wider culture: Girls, Frances Ha, Broad City, and so on. But it's very strange to see how our generation is figuring out not only why we're different, but also how to ask why our generation of twenty- (and thirty-) somethings is so fucked up. It's like we're in a movie co-written by Woody Allen and Kathy Acker, though we cannot quite reach that which is our stubborn reality. I suppose this is what you might mean by your doppelgängers?
MDA For sure. There is quite a lot of commiseration with what I meant, but for me it dwells more in the factual destitution of our everyday life, in which, besides family, we are pretty alone. I feel that for us the novel would mean a move toward responsibility with regard to our community. I mean, we could choose to leave this story to people's chit-chat—that would definitely turn it into mythology, if you just think about the Italian leaning toward drama—and be fine with the definitive racconte that would come out of that; or even worse, wait for a miserable researcher who would finally be preoccupied by this story—because there will always be a researcher who will come knocking when you have done something that is in a way pioneering in your local context. Or we could write the story ourselves.
SK Can you talk more about the responsibility you feel toward your peers and colleagues? Why do you feel this way and where do these feelings come from?
MDA I guess it relates to history, or better, to the feeling of belonging to history. For example, I always feel so anxious when I am updating Gasconade's website, since it means to me that I am in the process of delivering my work to history, and it's done with just one click. Our public history is now what is listed on the website. But I believe that our community deserves to learn more, not just our private lives, but the entanglements between our private lives and public personas.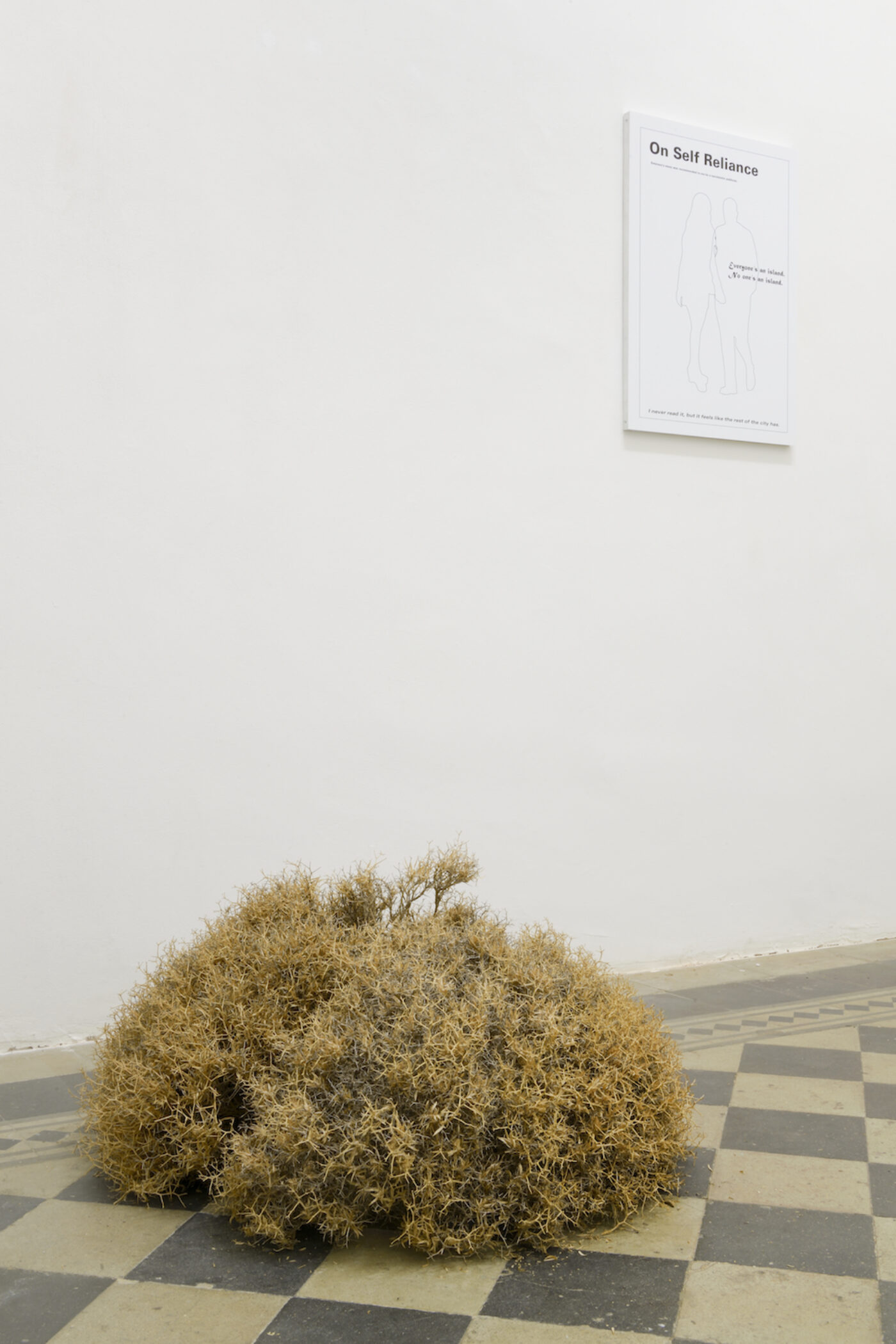 SK It makes our work difficult when most, if not all, of our personal relationships are also somehow predicated on mutual professional attitudes or ties—and therefore get historicized and are out of our control. That is part of the reason why I am taking a little art sabbatical. This interview might represent my inability to step away altogether, but I'd rather stroll back casually than run back to it.
MDA The writing of the novel would also be a sort of sabbatical from the proper exhibition activity.
Last march I did a lecture at the ECAL, in Lausanne, Switzerland, in which I listed some gay guys, among them close friends and former lovers. They are all art professionals, so I couldn't shy away from discussing the effects of those relationships and affairs on the shaping of my vision as a curator, a writer, the founder of a project space, and so on. I had been invited to introduce my curatorial practice, and while creating the presentation I just thought that those students would have been much more interested in facing a more speculative, but at the same time sincere, introduction to my persona.
SK This talk is kind of fatalistic. You're asking these students to face a practical reality, but what was it like to deliver this talk and collect these names? I'd imagine it puts you in an embarrassing situation at every level, so, what did you gain from it? Also, what do you think it will mean when these students will build their own Gasconades to respond to your work as you have done with the previous generation?
MDA I allow myself to recount professional experiences starting from their truly embryonic actions, which sometimes belonged to somebody else. And I didn't feel embarrassed at all since, probably for the first time, I wasn't required to over-conceptualize any of those experiences in order to deliver them. I wasn't searching for empathy or complicity, and not even amusement in gossiping. Indeed, through the discussion of the codified behaviors implied in queer identities and the role-playing and hierarchy that even friendship and love entail, I tried to raise questions about the requirements of professional roles and the meaning behind their negation. Most of my projects are born out of confrontations with peers, colleagues, peers' colleagues: those confrontations sometimes give the projects meaning and shape them as stances against a status quo in the art system. I am sure that Gasconade will be seen as a status quo to counteract. When that attitude emerges, I guess I will need to learn it myself in order to stimulate reactions again and again—at least, until I will be too old for this game.
Sam Korman is an independent curator and writer currently based in Europe. He organized the exhibition Mississippi, which is ongoing at GAMeC, Bergamo through January 2015.