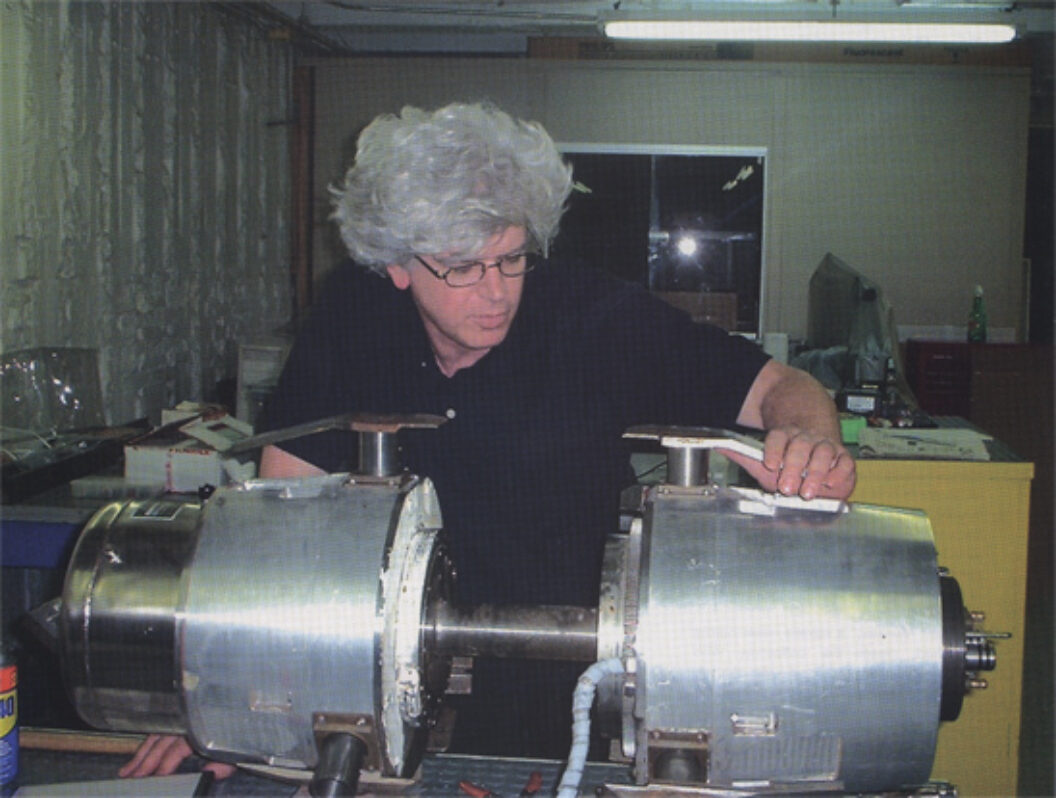 Ever wonder about the nightmarish vapors billowing up from beneath the streets of New York? Michel Negroponte's stylish new film WISOR digs deep beneath the surface to tell the fascinating story of a "blue-collar robo-welder" named WISOR, whose sole mission is to save the city from future catastrophe.
It all started well over a century ago, with Charles Emery's utopian plan to replace poisonous coal-burning chimneys with a vast underground system of clean, safe steam. Miles of that steamwork have been used to this day to provide heat, hot water and power to some of the biggest structures in New York, including the World Trade Center, Rockefeller Center, and the Empire State Building. But as this antiquated system erodes, it's becoming dangerous. Exploding steam disasters have pushed Con Edison to challenge the engineers at Honeybee Robotics to create "WISOR," an acronym for "welding and steam inspections robot."
In WISOR, Negroponte turns an engineer's struggle to overcome seemingly impossible obstacles into a playfully hip little movie. Negroponte's filmmaking has a lightweight, handmade feeling, like someone doing sketches in a pad, with looping sound picture bytes reminiscent of a hip-hop DJ's mixing style.
WISOR gradually steals the show with his voice-coder wit. "My dreams are a series of yes-and-no questions," he drones. "I'm a theory that hasn't been proven yet." We feel his trepidation concerning his future work, to weld steel pipes in 300 degrees Fahrenheit of blasting, deadly steam. "Yes, I'm a can-do robot, but I'm stressed out."
—Charlie Ahearn
WISOR will be released on DVD and VHS this fall on New Video's Docurama series and will be appearing on local PBS stations through the Independent Television Service.
Originally published in
Featuring interviews with James Casebere, Raimund Abraham, Julia Wolfe, Mary Robinson, Barry Hannah, Jonathan Franzen, and Barbet Schroeder.