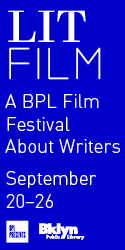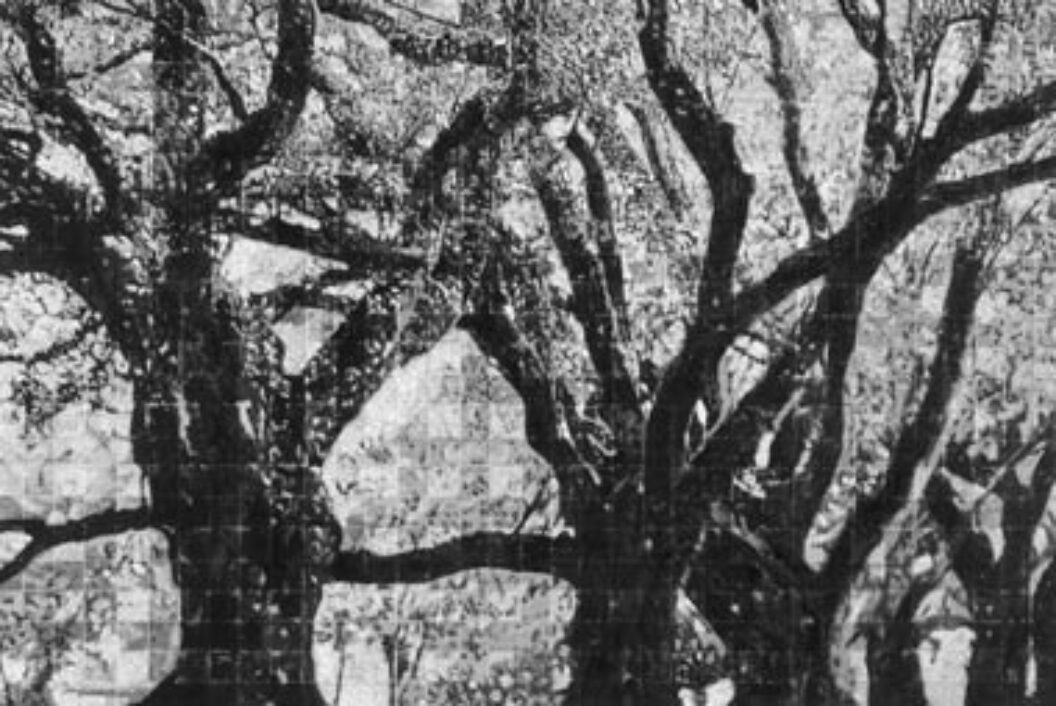 The world of Michael Zwack's paintings exists in spirit; places inhabited by esoteric knowledge. If you were to ask Zwack what his paintings contain he would answer, Everything. And while they are filled with seemingly disparate signs lifted from the cultural lexicon at large, the paintings reflect an unequivocal symmetry. Zwack shoots from the hip; he paints first and interprets later. Using oil paint and gold pigment, he works ancient texts and symbols into his landscapes as if they were integral parts of the natural world. And in these paintings they are: in Wind (2000), an Indian basket stitch, Haitian Legbas, and Islamic mosaics float like kites over a Caribbean sea; Latin and Gujarati texts flit above its waves. Samdi's (1998) Creole, Cyrillic, and Latin charms lattice a tropical landscape; Indonesian floral batiks entwine the leaves of a branch. These are visual translations; only when the life of the painting has been confirmed does Zwack trace the etymologies of the fragments he's retained.
Ancient trees, symbols of regeneration, occupy most of the paintings. Set in parks or indicated by a branch whose trunk resides outside the frame of what we see, these trees invoke the human form. Carrefour-Crossroads (1997), the intersection between phenomenological and spirit worlds, was painted just after the artist's father died. On its surface, a gnarled tree guards the arid landscape of Knossos; alchemical symbols for angels graph the sky and root in the earth like skeletons. A Polynesian totem with fanged teeth decorates the tree's base. Seemingly the least polytheistic of the paintings, The Tree, The Saint, The Earth (1999), pictures 15th-century Florentine Andrea Mantegna's portrayal of Saint Sebastian. The saint's body, pierced by arrows, is transforming into an African Acacia tree. A Latin prayer, the floral design from a book of hours and a Creole invocation to the tree's saint in the form of a gourd decorate the painting with Renaissance lushness.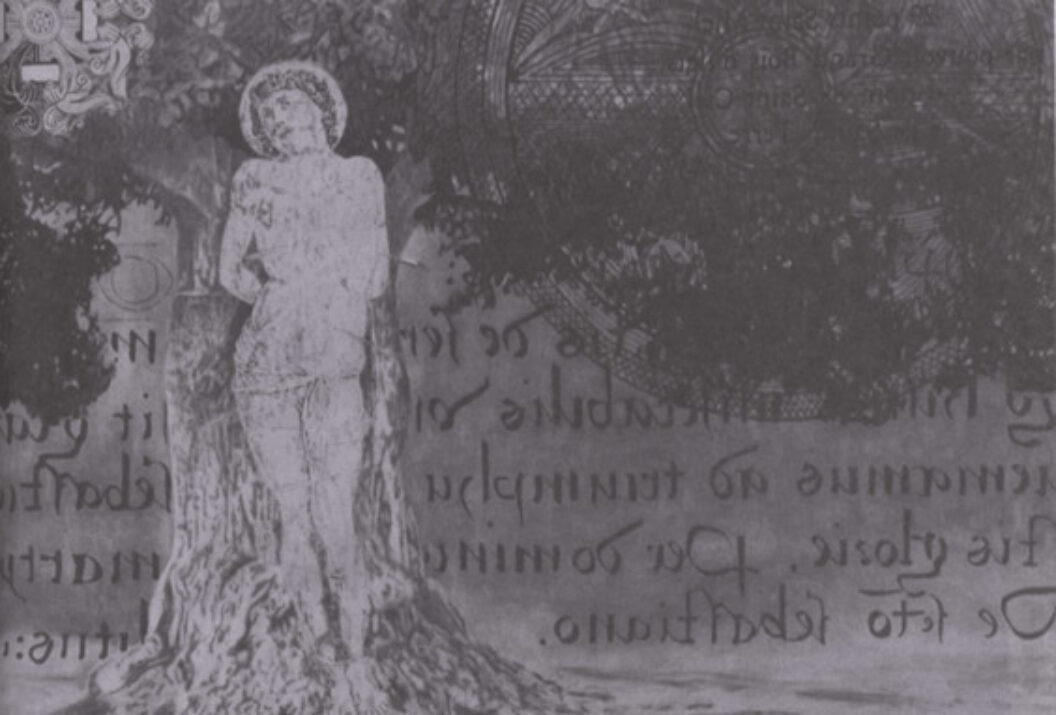 Zwack's paintings become evocations, not to raise the dead, but literally to call up their voices. They carry knowledge we cannot fully understand but intuitively feel: the great mysteries are still among us. They swelled from African and Asian soils, took root in the Middle East and the Classical Greek world, informed the Old and New Testaments, mixed with the pagan religions of the European tribes and were brought with European settlers and African slaves to the New World where they mixed yet again, this time with Native American lore. These mysteries are the source of our belief systems. Contemporary Western civilization can sense them, but we have lost the ability to receive them. By reactivating esoteric knowledge, Zwack's paintings instill in us that sense of wonder and awe.
—Betsy Sussler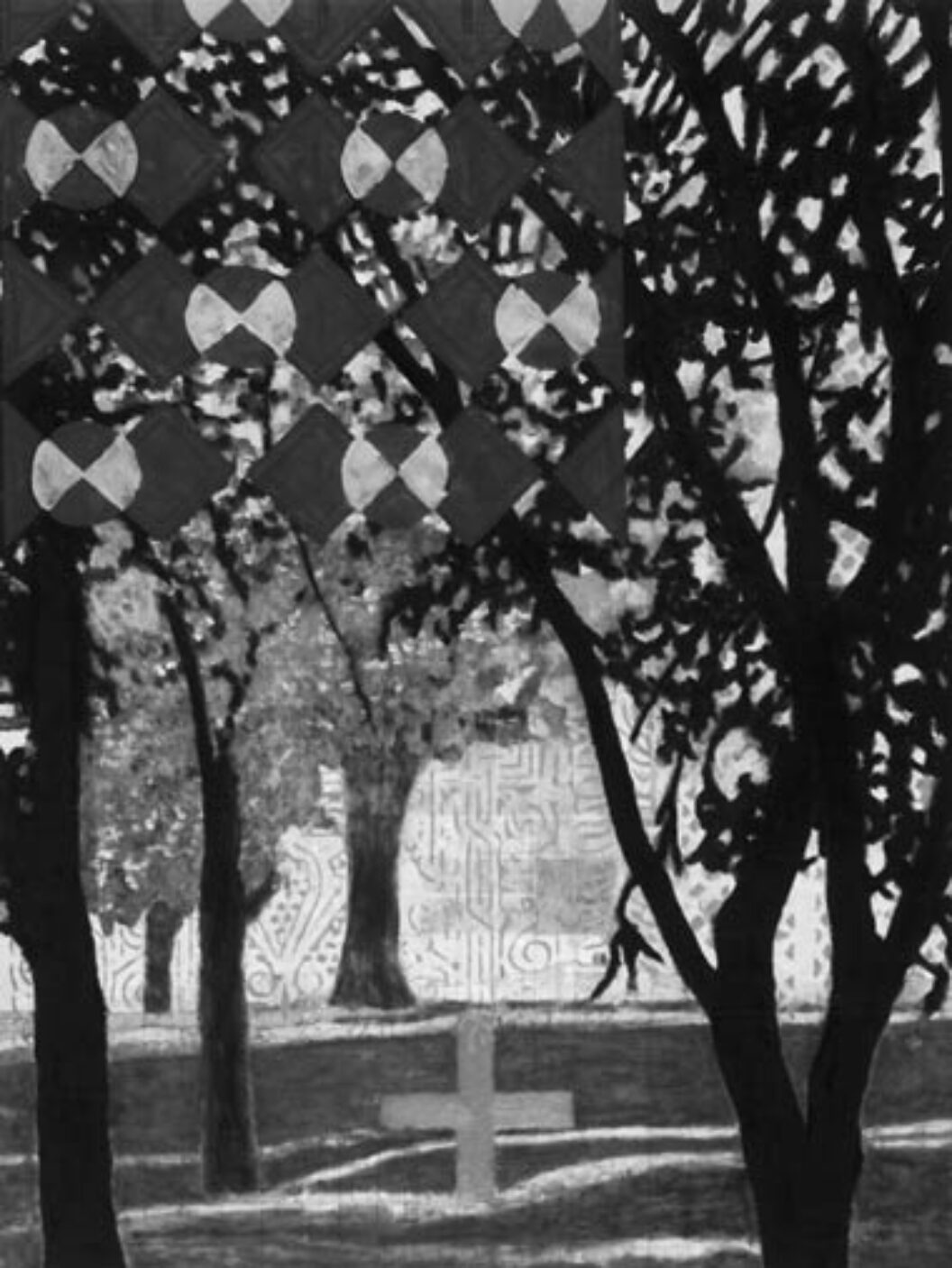 Originally published in
Featuring interviews with Vik Muniz, Shirin Neshat, Madison Smartt Bell, Javier Marias, Misia, Michael Frayn, Karyn Kusama, and Michael Roth.