Crime, gossip, and feeding the media machine.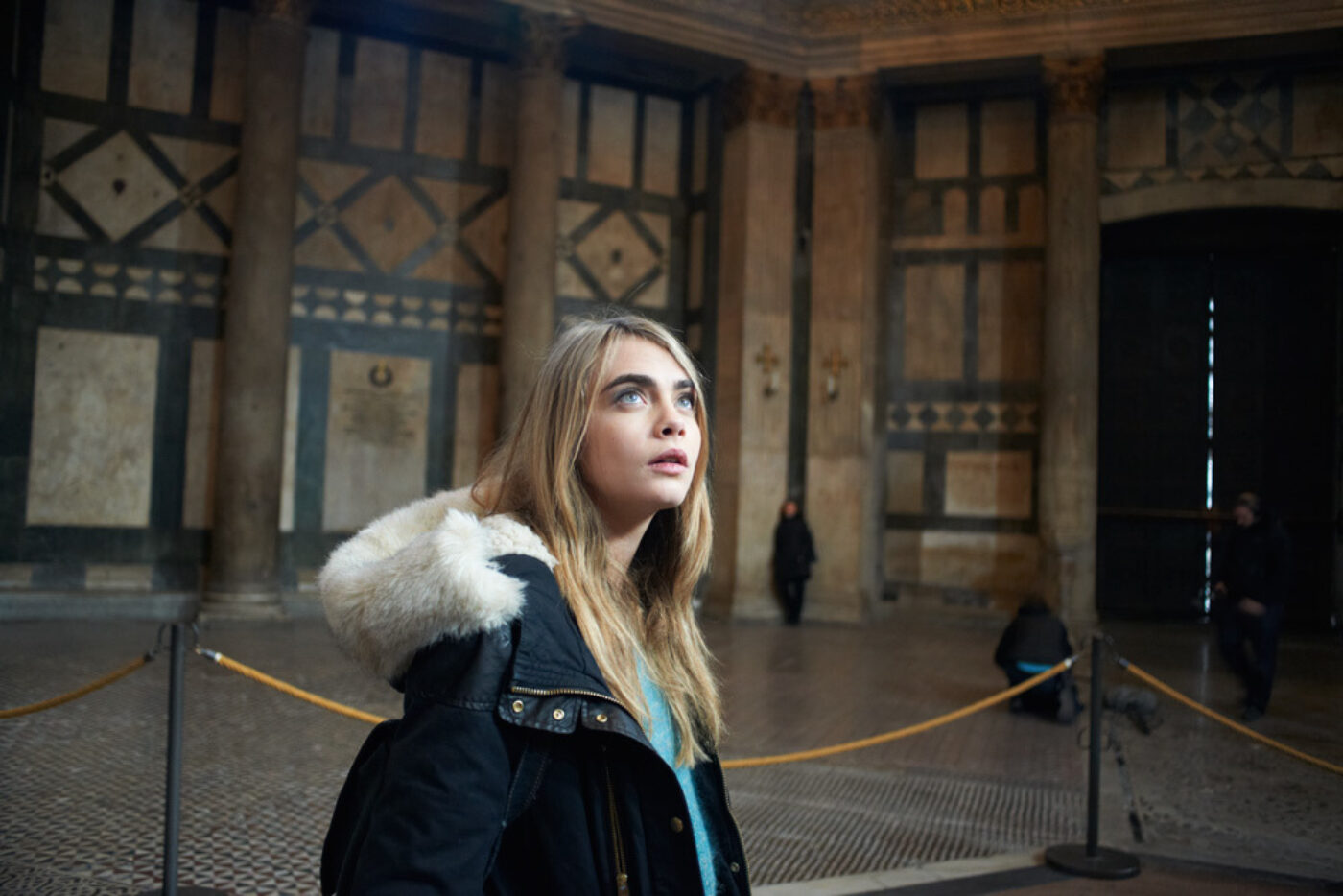 Michael Winterbottom is one of those prolific, always interesting filmmakers who seems to tackle every cinematic genre he can. He is equally adept at making comedies (The Trip), thrillers (The Killer Inside Me), science-fiction films (Code 46), documentaries (The Road to Guantanamo), docudramas (A Mighty Heart, In this World, Welcome to Sarajevo), social-issue dramas (Go Now), and even that peculiar subgenre of period pieces starring Steve Coogan (24 Hour Party People, The Look of Love, Tristram Shandy: A Cock and Bull Story). He has made lovely, realist family dramas (Wonderland, Everyday) and a romance with explicit sex and music (9 Songs). In his copious spare time, Winterbottom adapts the work of Victorian-era poet and novelist Thomas Hardy, having made Jude, The Claim, and Trishna within a fifteen-year period—even taking the pains, or risks, to set Hardy's Mayor of Casterbridge and Tess of the d'Urbervilles in the American West and India, respectively. This filmmaker seems to enjoy raising the degree of difficulty for himself with each new project, and that may be what makes his work so exciting. Every film takes a seed and turns it into something different and special.
Winterbottom's latest offering, The Face of an Angel, is his semi-fictional take on the infamous Amanda Knox story. Based on the book by Barbie Latza Nadeau and with a screenplay by Paul Viragh, this fictional drama has a documentary filmmaker named Thomas (Daniel Brühl) meet journalist Simone Ford (Kate Beckinsale) in Sienna to prepare a project on a murder case. The truth, for Thomas, becomes blurry while his drug use and vivid dreams suggest he is losing his grip on reality altogether.
Gary M. Kramer In the film, Thomas wants to take a true crime thriller and make it a medieval morality play. What was your intent in making a film about the Amanda Knox case? How did you, as one character says, "organize the story in a meaningful way?"
Michael Winterbottom Any murder story that goes to trial presents—as the film says—a puzzle without a solution. That's the starting point for what's meaningful. It's a story about the victim, Meredith Kercher, not Amanda Knox. What's significant about the case was that journalists had very different opinions about what happened. When you have people not agreeing there is no way of knowing the truth. It's important to think about that with justice. In a trial, it's often impossible to be sure what happened. You have a group of twelve people in the American and British systems that vote on who is guilty or not. That's one thing to remember about these stories and the murder of Meredith Kercher.
GMK Have you ever had legal trouble yourself? Or have you ever had any real-life experiences in a courtroom, as the filmmaker and journalists do in The Face of an Angel?
MW No. I was a witness in a case once a long, long time ago. When journalists covered the [Knox] trial in Italy, I was speaking to British and American journalists; they were like freelance foreign correspondents. They had to make connections to find a way of telling the story away from home that is understandable to a domestic audience—how to package things and sell them to a market.
GMK The Face of an Angel is yet another film you've made with journalists and filmmakers as primary characters. Do you equate filmmaking with journalism? There's a line in this film: "You can't tell the truth unless you make it as fiction."
MW I see connections. I think most people think they know what they know about the world from what you get from journalism, either by reading it in newspapers or seeing it on TV. Fiction is a way to get another point of view on the world. I think there are obvious parallels between trying to make a film about a story and writing an article about it. That's explicit in the film. Thomas is having similar struggles. I have a lot of respect for journalists; they have a difficult job, reporting what they see in the world as honestly and ethically as possible. But they never talked about the motive [in the Amanda Knox case], or the girl who lost her life and future, and her family, and what they lost. The reporters talked about the gossip, which is what sold. I think that's a difference between Simone and Thomas in the film; they are similar types, but it's how they tell the story and what the problems of that are, and feeding the machine. Thomas finds that impossible to do, to go along with her. In this case, it was not to make a film about filmmaking—I've done that before. The reason I thought it would be good to have that layer [of a filmmaker character] is so I could look at the levels of journalism. It's not a moral high ground of filmmakers over journalists. We are aware of the issues in the film. A problem in journalism is that they will criticize defendants, politicians, et cetera, as if they are exempt. Journalism is not self-reflective. They will slag off on people to make funny articles. And I didn't want the film to feel it was doing that.
GMK The film includes the line: "Art has to provide answers to questions life asks." What do you think about this idea, and how it relates to the film?
MW There's an element of trust. I am making a film about telling a story that clarifies that it is a story—you are being made aware a story is being told. It's more to be an everyman character. With Welcome to Sarajevo, I was shocked by a war going on in Europe. To see it happen on TV and not do anything about it was shocking. Journalists represent all of us, and they are in a position that is closer to a situation. Making a film is important to show the role of a witness. Most journalists were feeling we should intervene in Sarajevo. That was where journalism got emotionally involved, and it was important to think about that and what we want from the world.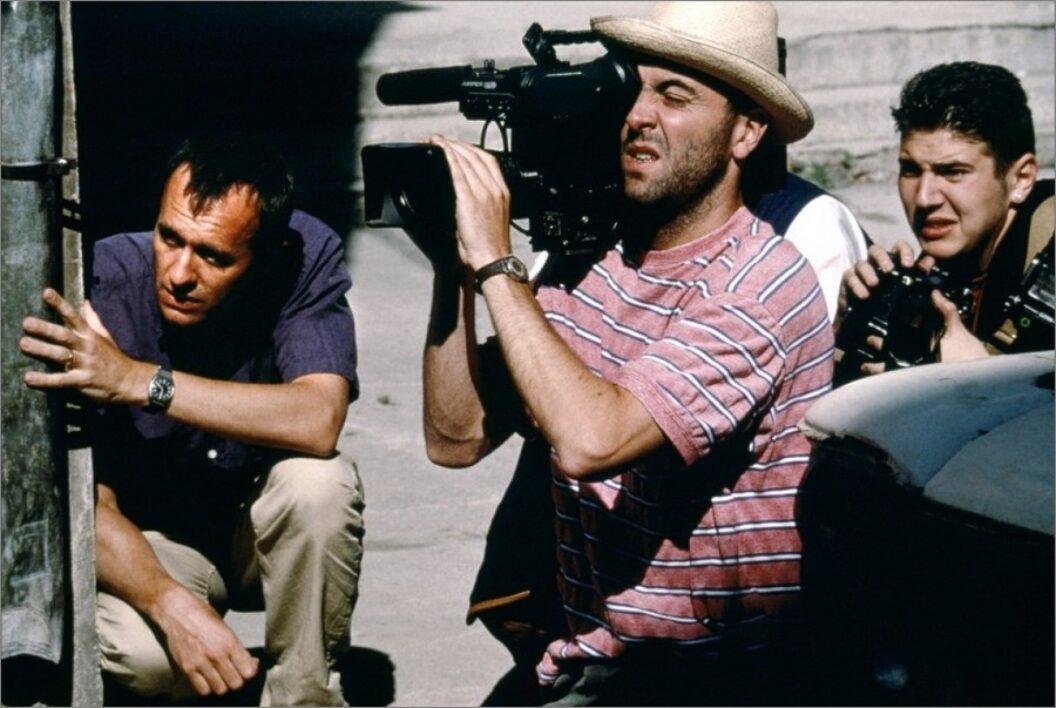 GMK Another quote I like from the film is: "People don't have to be rational in a case like this; it's about behavior." I think your films are about observing human behavior. What have you observed?
MW Journalists and people adjust to whatever world they are in, no matter how crazy it is. I went with Barbie [Latza Nadeau] to the first day of Knox's appeal, like Thomas does in the film, knowing that nothing would happen that day. The journalists are running round to get pictures and write about what Amanda was wearing. Their day is spent waiting to get that. All the journalists we met with saw the film and felt it was very accurate in depicting their behavior covering the case. It's disconcerting. That's a cliché, but it is unfortunately the work—hanging out on the pavement all day to get something trivial in order to file the story. In contrast, the story of A Mighty Heart, you have a journalist [Daniel Pearl] who took huge risks trying to report accurately and honestly from a difficult, dangerous place, and he lost his life.
GMK Thomas is questioning how his personal life influences his professional one. He is also accused of having a midlife crisis. What are your thoughts on that and how the character is likely a thinly veiled stand in for you as a filmmaker?
MW Thomas is the same as me, but not really. Journalists are more of a stand-in for me, but it's more about what you can and can't say about a story. Yes, Thomas is having a midlife crisis, and that's a connection, but there are things that connect and apply to Simone's character, too, who has as much in common with me as Thomas does.
GMK What can you say about casting Daniel Brühl as Thomas? To paraphrase a line about casting from The Face of an Angel, he's not Colin Farrell.
MW (laughter) With the casting, you are looking for the right person for the part. The film is written for an English actor. Andrew Eaton, one of my producers, made Rush with Daniel Brühl, so I met him and thought he understood the idea of the film and the script. He made me feel comfortable, making sense of the characters in a way that I thought made sense. I thought it would be interesting to work with him. We didn't look at or choose anyone else.
GMK Why do you think we, as a society, are fascinated by crime?
MW There's a lot of news about crime and fiction about crime, and it's something people watch endlessly. I find that disturbing. All the news is about crime and violence. It's not a useful thing in the long run.
GMK What are the challenges of investigating a well-known true crime story? Do you feel you can shed light on the situations the characters encounter in a new way?
MW I think the starting point is extremely interesting—Why are we thinking of this case, which has been covered in so many books and documentaries? Why do people keep reading about and watching this story? But why do people spend so much time reading crime stories? With any film, it's that none of the journalists agreed; they were split. The idea is to explore questions of justice and truth and guilt. Justice is much more relative than we'd like to believe. There are lots of interesting elements.
GMK The film considers various ethical situations, from the crime and the investigation of it, to police corruption and the journalist's exploiting the story, and to Thomas's tryst with Simone. I find such bad behavior compelling and revealing. Why do these things appeal to you?
MW In the case of Thomas, he clarifies things within the film by criticizing the journalists, and all of us, in that he asks: Why do we want to watch this stuff, and these stories? Thomas's bad behavior is designed not to make him a good guy; he's as flawed as everyone else. I wanted it to be clear that he's not in the right. He is being self-indulgent. He's a parallel character to Simone; the difference is that she is juggling career and family, whereas Thomas, as a man, is having more of a teenage angst crisis, even with his daughter. They are two halves of same coin.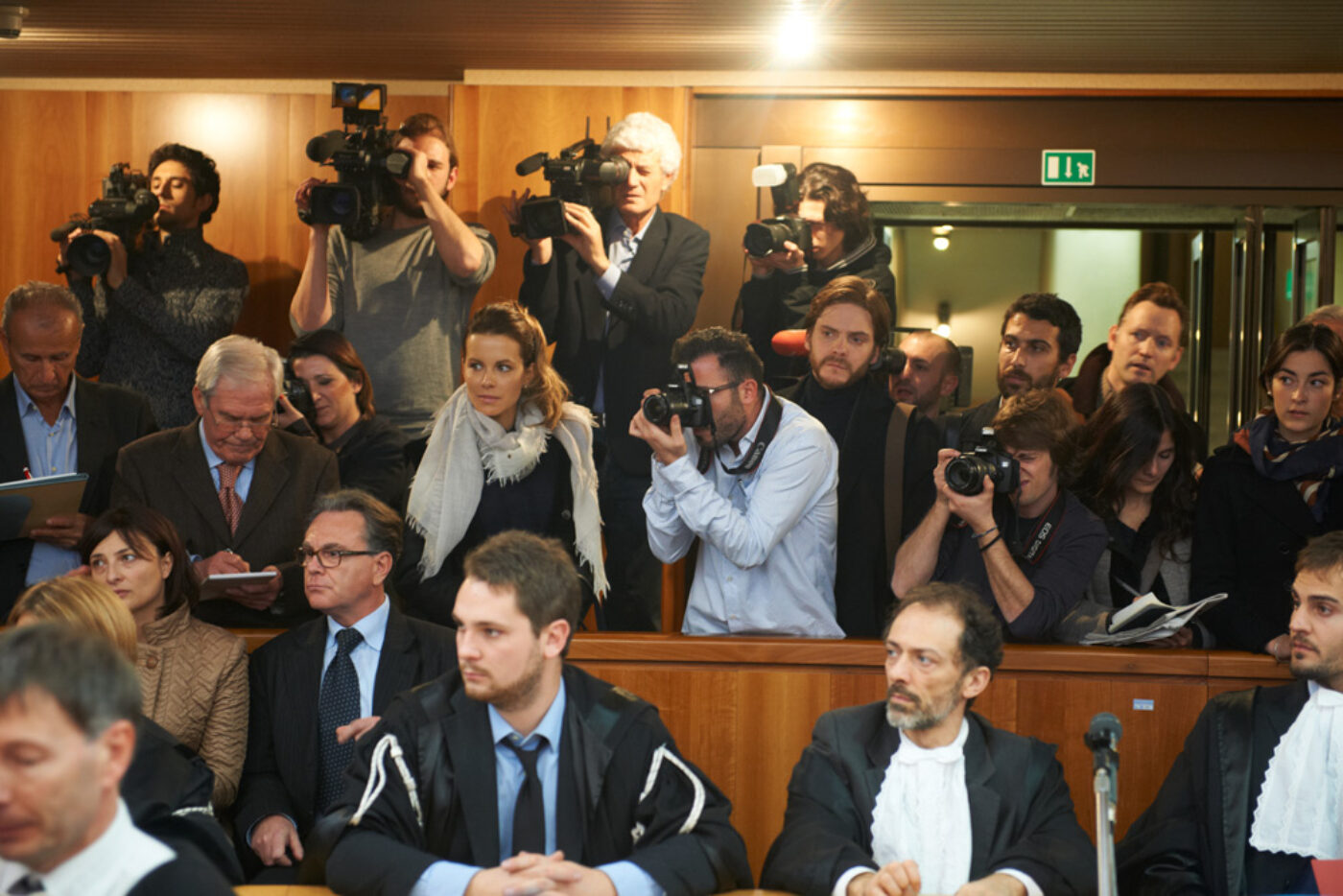 GMK Another favorite line from the film: "You need to work, even if you don't know why. No one gets anywhere lying in bed." What accounts for you being so prolific?
MW I think it's a version of that. When you are working on something, it gives you ideas for other things you want to make. You are expected to get up and go to work every day. The process of getting up and working generates questions. It's a better approach to making film. An artist and a writer work constantly; it's only in the modern version of filmmaking that people expect you to have a couple of years off between films.
GMK Why are you tackling so many different genres?
MW In general, most of my films are an idea that gradually gets to the point where you start filming it. Something keeps you interested in it. So, you try to make it, and keep it as simple as possible. You try to find a way to film the story as simply as possible and have it be intimately connected to how people really behave. I want to find an observational element within a film, and how people are behaving in the film, and the world around them. The genre thing is a red herring from my point of view. It's not that this character must be shot this way. I take the same approach whether it's Thomas Hardy or refugees crossing from Pakistan to the UK. I capture how people behave and are affected by the world around them.
GMK Do you feel your films are all very similar?
MW You're right. I am banging on about the same thing, and I should stop! (laughter) It's not a deliberate plan. In the case of this film, the amount of media attention of this case is the exception; it's an extreme case.
GMK I wanted to discuss the film's narrative, which employs flashbacks, dream sequences, elements of social media and documentary, as well as other narrative devices. I'm curious about how you envision your films visually?
MW The story dictates how you make it. As you are working, there is a natural, obvious way to make it. And you want to keep it as simple as possible. In this case, there are a lot of versions of the stories, so you have a location, and characters, and elements as given. My films are fictitious versions of stories that exist. You start with these elements—you don't invent a world, it's already there, so you try to create as accurate a version as you can.
GMK This project is suggested to be a "comeback" film for Thomas. Do you feel the pressure for your own films to be successful? What are your thoughts on failure, which is something Thomas himself considers?
MW (laughter) I think when you make films, you want to make a film that fills you. It helps if it's successful to make your next film, but it's not something you think about when you are making the film. While making it, you're immersed and engrossed in it, so you don't think of the end reaction. It's not an issue making the film, but what you are doing is working from your own point of view. I think making a film is always challenging. You don't need to add an incentive.
GMK What aspect, or which of your films is closest to revealing the real, or true, you?
MW (laughter) In terms of the type of film? Or the films I make? When you make a small independent production, I am making them about things I'm interested in. It's not about me, but lots of my films deal with parents and children, separation, immigration, emigration, and family, and how they are attenuated in the film. They're what it was like when I grew up. The idea of family being close is important to me. I like to explore the modern family—the physical and geographical gaps between them—and the idea of how emotional intimacy works and survives. 
The Face of an Angel opens June 19, 2015.
Gary M. Kramer is the author of Independent Queer Cinema: Reviews and Interviews and the co-editor of Directory of World Cinema: Argentina.