Conversations with No Words: Michael Trusnovec Interviewed by Bibi Deitz
The twenty-one-year veteran of Paul Taylor Dance Company on creating access for young dancers.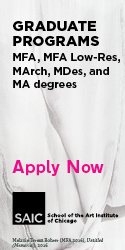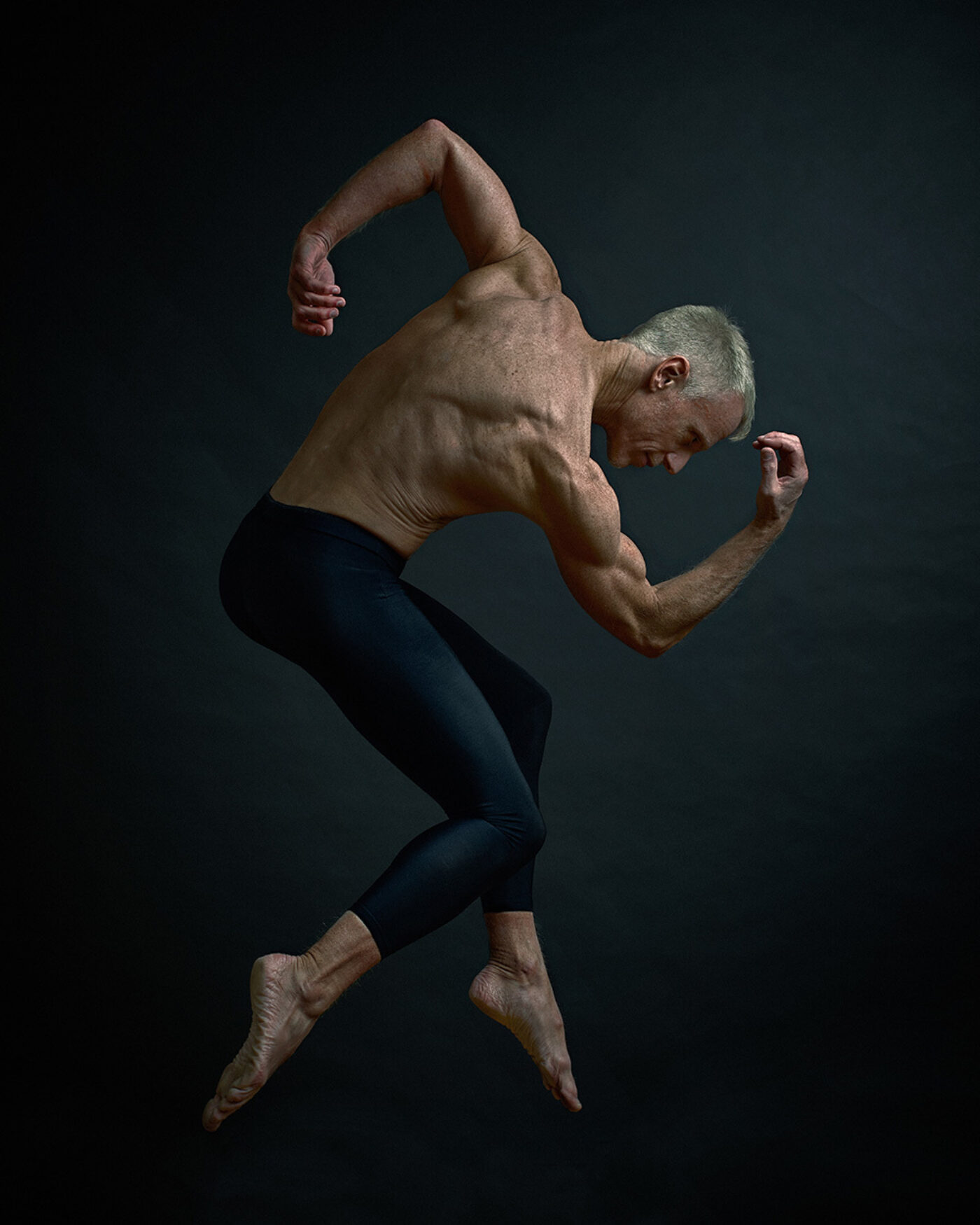 Watching dancers in motion is often like watching poetry: Martha Graham is Sharon Olds, Mikhail Baryshnikov is Walt Whitman, and Isadora Duncan is Mary Oliver. Along this line of thinking, the modern dancer Michael Trusnovec is Billy Collins: at once deliberate and unexpected, lyrical and controlled, precise as a penknife; "the instant hand of Death always ready to burst forth from the sleeve of his voluminous cloak," as Collins would put it, the marvel and tragedy of life at once.
I was taken with Trusnovec when I saw him dance his second-to-last performance before retiring from the Paul Taylor Dance Company this past June, after twenty-one years with the company (and two more in the junior corps, Taylor 2). But the forty-five-year-old dancer hasn't slowed down much. Less than three months into his "retirement," Trusnovec has partnered with his husband and two other Paul Taylor dancers leaving the company this year to debut the Asbury Park Dance Festival on September 14, which brings world-class dance to New Jersey to raise money for Arts Ed NJ, an organization that endeavors to make arts education available to "every child, every day, every school."
Trusnovec and I met downtown at a cafe we both love and also corresponded via email to discuss his relationship with Paul Taylor over the course of a quarter-century, his favorite dance films, and the importance of failure.
—Bibi Deitz
Bibi Deitz Did you have access to arts education growing up?
Michael TrusnovecAs a young dancer, growing up in a rural town on Long Island, attending a public school, the arts education available to me was minimal. The school district I attended was on austerity for much of the time I was a student; there were no school plays or musicals, no after-school drama or dance programs.
My parents owned an ice cream shop that was two doors down from a dance studio. My sisters went to class there, and when I was around six years old I would just walk down and do all the steps they were doing, but from the studio's hallway. So the teacher was like, Can he just come in? My sisters stopped after a few years. I kept going.
In 1988, I was fortunate enough to come across a brochure for what is now known as the Long Island High School for the Arts. I applied, auditioned, and was accepted, and attended from sophomore through senior year as a half-day student in the dance department. Having access to that program was life-changing. I didn't take my first modern class until I was in high school.
BD How did you come to co-found the Asbury Park Dance Festival? What moved you to create it? Why Asbury Park?
MT My husband, VJ, and I rented a house in Asbury Park for a few years, and we now own a place in the neighboring town of Ocean Grove. Over the past eight years, we have watched a transformation happen in Asbury Park. There is a strong and historic music scene, iconic architecture, a burgeoning visual art presence, vital tourism, retail, restaurants, and, obviously, a gorgeous beach and surf culture. Fellow Paul Taylor dancers Michelle Fleet and Laura Halzack have often spent time with us there and fell in love with the area too. Starting APDF seemed like the perfect way to share our talents and deep connections to the dance world with this growing community. By the end of this year, all three of us will no longer be dancers with PTDC, so this is an opportunity for us to build something new and collaborative together. We want to offer something that the community, families, and especially young students and dancers in the area could enjoy at no cost and be inspired by.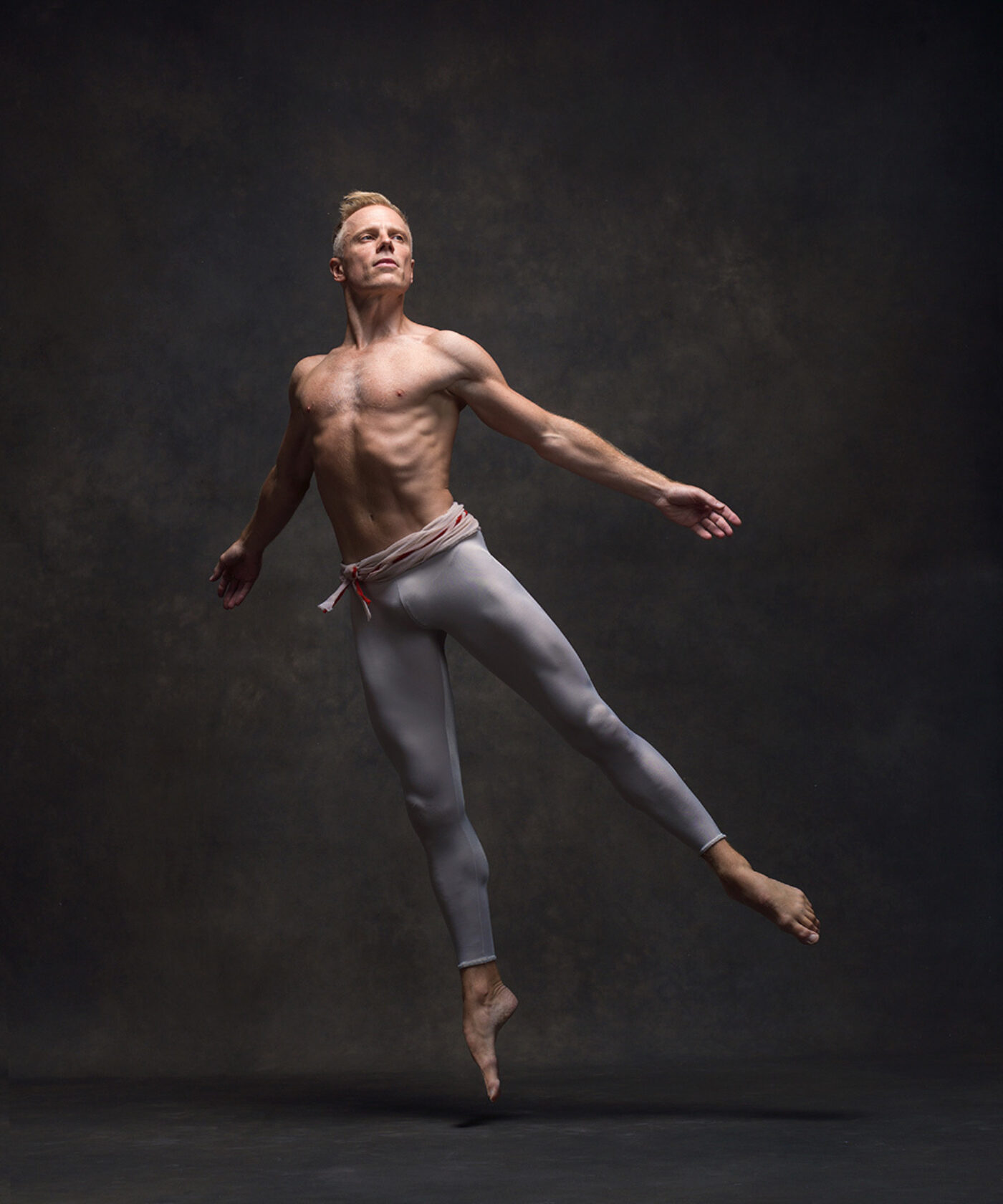 BDWatching you dance "Esplanade" in your second-to-last performance before retiring made me feel as though I was in the company of one of history's great dancers—Mikhail Baryshnikov, Rudolf Nureyev, or perhaps Paul Taylor himself. How did you achieve such excellence? How many hours a day and days per week did you dance?

MT I am humbled to have you consider me and my dancing alongside these other artists. I am where I am because of hard work, hard work, and more hard work, and incredible teachers and mentors along the way that pushed me, questioned me, encouraged me. There has also been a constant dedication to the health and wellbeing of my body. Listening to my body, knowing when to rest, when to be kind and have a massage or acupuncture, and when to pause and take a vacation for both a physical and mental reset have also been key.
BD Paul Taylor was your mentor for almost a quarter century. What was your relationship like with him? How did it change over the years?
MT Paul and I had a very special relationship, an easy understanding of each other in the studio. He consistently made an effort to challenge me, to create for me, to feed me artistically, and I had the great task of rising to meet those challenges, of being prepared to deliver when we worked together on something new, of bringing my imagination and technical skills to every role he cast me in. That was our relationship from day one right through to the end. We rarely had much personal interaction outside of the studio. Our conversations were brief. It was foremost about the work, about the deep conversations we had with no words at all.
BD Taylor passed away almost exactly one year ago. Do you feel like you are still grieving?
MT It's hard to believe it's already been a year. I went to visit him just a month or so before he passed away—a rare visit for us. I went to tell him I had decided it was time for me to end my dancing days with the company. He was quite frail, but his eyes were bright, and I sensed his happiness to see me. It was important for me to have that moment with him, to hold his hand and thank him for the incredible life he had given me, living and maturing inside his beautiful dances, not only as a dancer but as a human being. When I left, I had a strong sense that it was the last time I would see him, and I was right. I'm grateful for those few intimate minutes. The greatest loss I am still grappling with is knowing that there will never be a new Taylor dance, that the newest dancers in the company will not have the cherished experience of being in the studio creating with him, being seen by him.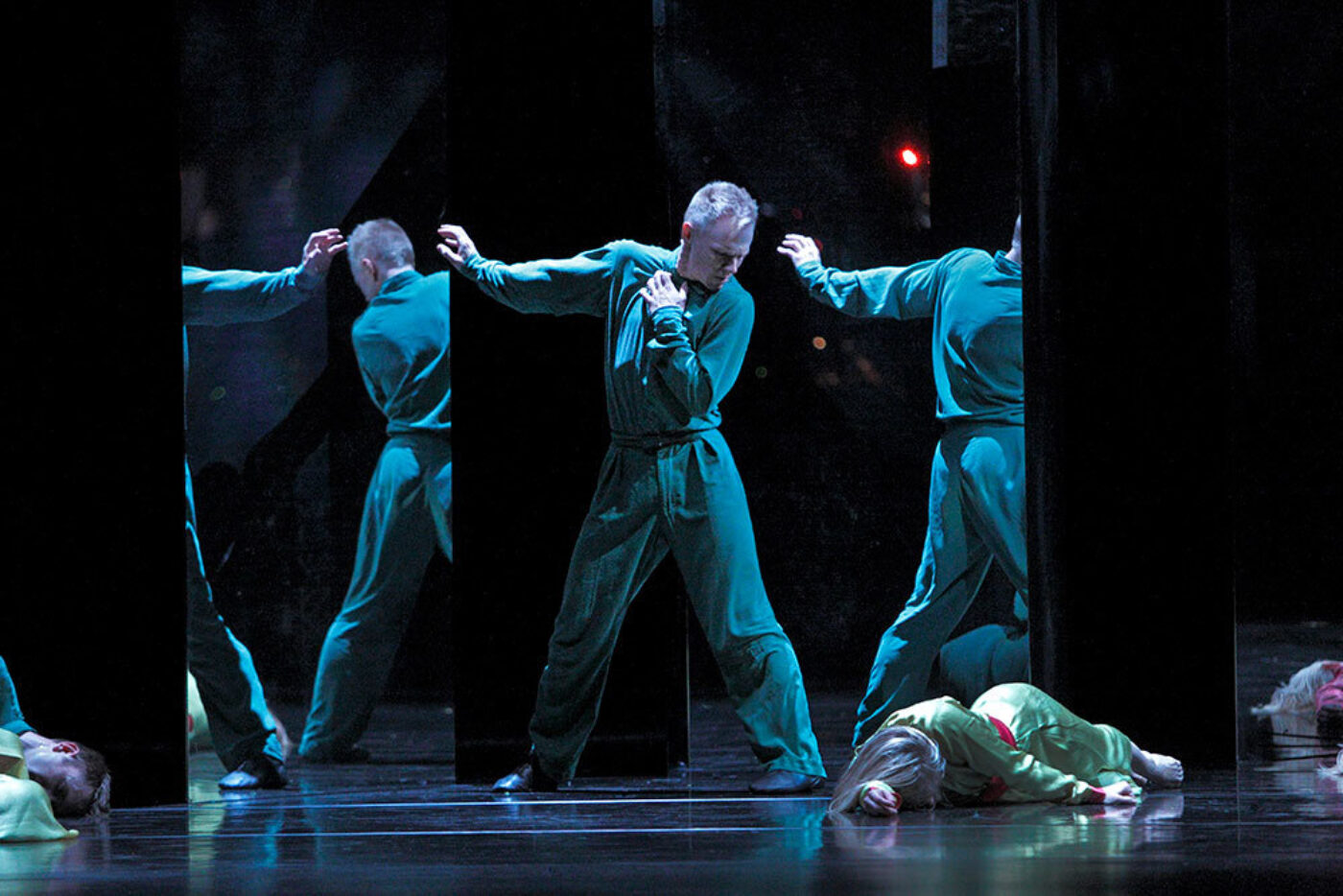 BDWhat are your two favorite Taylor dances to perform? Why?

MT Only two? That is very difficult to answer. The wide range of Paul's dances makes dancing each of them so unique. If I have to choose, I'd say "Speaking in Tongues," for its depth, its darkness, the genius in every choreographed gesture, its intimacy, set, lighting, the music—Paul was clearly inspired when he created this masterpiece. The man of the cloth role is one I never expected to dance, and I was so humbled when Paul offered it to me. I found it incredibly rich and satisfying to work on and to perform—so many layers to explore. It required such a balance of imagination and technical prowess to let the character reveal itself through the movement, a full immersion on my part—mentally and physically—that I found exhilarating.
And for second, I'd say "Banquet of Vultures" and "Beloved Renegade." These works are tied for a place in my top-two Taylor dances to perform. Both were created on me and felt as though Paul had very specifically thought about them and made them for me. "Vultures" let me move at my most dark and animalistic, with a razor-like precision and unforgiving physical intensity, while "Renegade" asked of me a quiet, centered, introspective stillness that I reveled in. Together, they are prime examples of Mr. Taylor's command of dark and light.
BD I've always thought dance is more than just moving your body: it's a form of personal expression.
MT Oh, God, yeah. And definitely in Paul's work. The freedom to lose yourself in a character is amazing, and you can really work through your own personal issues. I think that's probably why the dance that drew me to Paul's work is the dance called "Last Look." It was 1985 or '86 that it was made, and the stage is littered with these towers of mirrors, so while you're dancing you're in constant contact with yourself, which is really strange. The dance is all about that—looking at yourself and actually seeing yourself, and I found it really cathartic to do that in performance. That was the dance that, when I saw it, really spoke to me, and that's when I thought, "I have to dance for this man."
BD You told the New York Times in a piece about your retirement that the last time the studio "felt electric was probably during the creation of 'Beloved Renegade,' a 2008 work." But you continued dancing with the company for eleven years. Why?
MT The work. The dances. The dancers. The thrill of performing. The sense that I was still expanding and discovering new things about myself, my dancing, and the work. I also loved having the opportunity to share the depth of experience I had in the dances and to be a physical example to the rest of the company. Acting as associate rehearsal director, sitting alongside Paul and [rehearsal director and former lead dancer] Bettie de Jong, looking at and understanding the structure of the dances, sensing what they were paying attention to, hearing them speak about what was important in the work, made me happy. I felt needed, and was utilized beyond my skills as a dancer.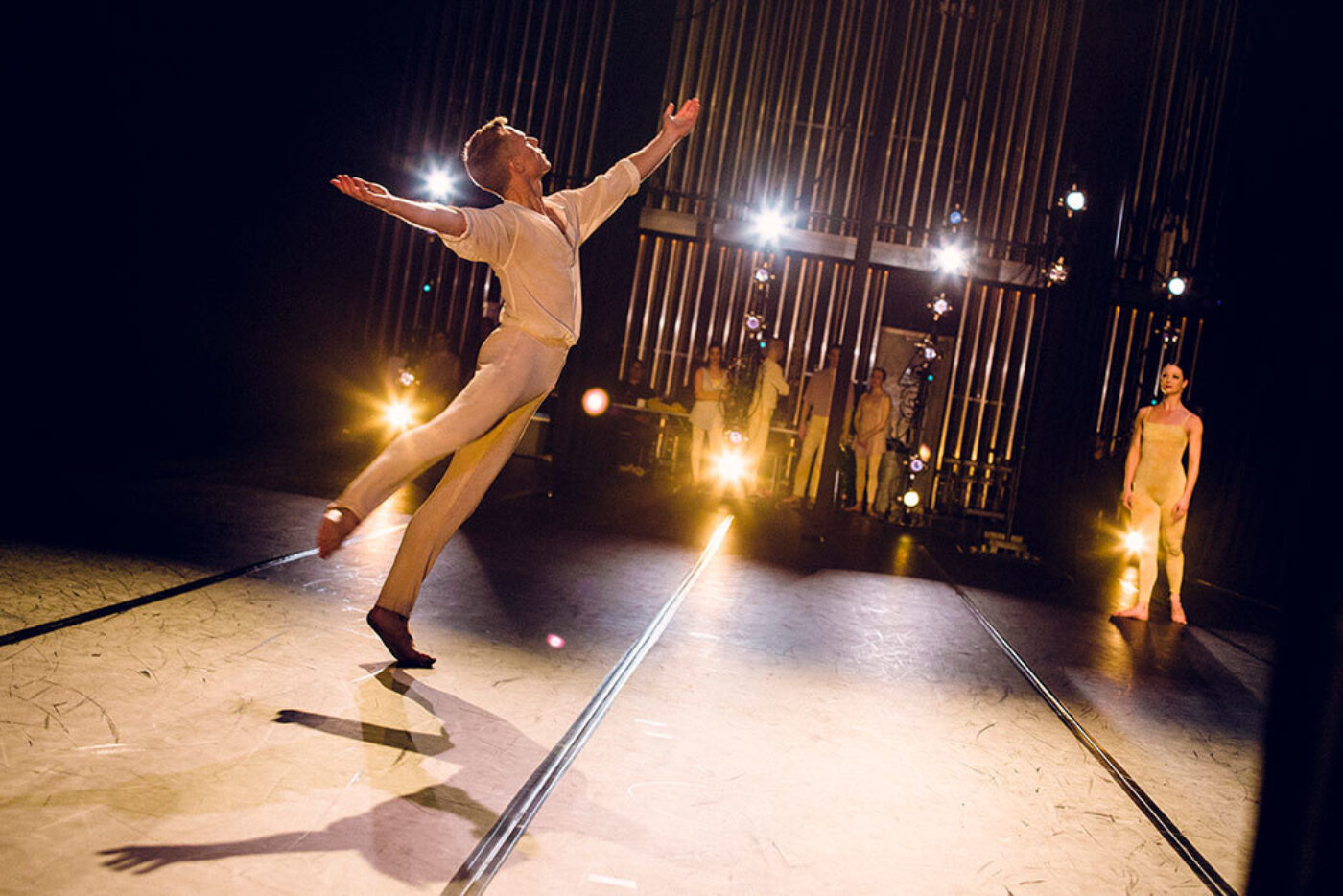 BD You just joined the board of directors of the Dance Films Association and noted that you'll be helping to "support their dedication to furthering the art of dance film." What does that mean for you, and what will that look like?
MT As a kid, I loved watching dance on film. Growing up in close proximity to New York City, I did get to see a Broadway show or two, but money was tight, and I had three other siblings, so dance films were my regular source of inspiration. I devoured films with Fred Astaire and Gene Kelly, watched movie musicals like West Side Story, All That Jazz, A Chorus Line, Fast Forward, Dirty Dancing, Footloose, and many more, until the VHS tapes would snap from replaying them so many times.
I'm still fascinated. Last year, I had some time off during the summer, so I volunteered for Dance on Camera, presented by DFA at Lincoln Center. I loved the creative range of dance storytelling presented, so when they approached me about joining the board of directors, I said yes. It is all very new for me, but I am excited to be a part of an organization committed to furthering the art of dance film, and to possibly play a part in inspiring a young dancer somewhere, like me, that may not have easy access to live performances.
BD You told the Times that you want to "fail again" in that piece about your retirement. I love this concept. What does it mean to you? What is something you might try and fail at?
MT The unknown—there's something wildly enjoyable and terrifying about the great, wide-open possibilities that I know lie before me. Toward the end of my time, I felt I had conquered the dances in a way that, while they were still deeply enjoyable to dance, I wasn't feeling as challenged or intimidated by them as I once was. I love to work hard on something, to have a task to give an intensity of focus to. That's what I want. Whether I'm dancing, or teaching, or curating a festival, I want to be lost in the activity and have a sense that I may not be able to pull it off and live up to my own high standards and expectations. I think that's what drives me. It probably always has.
The Asbury Park Dance Festival will take place on September 14.
Bibi Deitz lives and writes in Brooklyn, and recently finished her first novel; more at bibideitz.com.