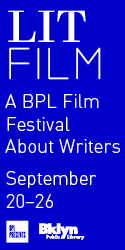 The poems that begin Michael Ondaatje's new book, Handwriting, take place in a past tense that is neither ruminative nor expositional, but which instead produces in this reader a kind of folkloric buzz of veracity. Events unravel in a realm of level absoluteness that is nonetheless made distinctly foreign both by the vocabulary of detail (cadju tree, Ganesh, dagoba, Ritigala) and the extremities of coolness and distance in the position of the narrator.
There is barely any "I" in these poems; they are spare and without syntactical density, and make such leaps as might cause one to suspect the poet of reaching for difficulty—that is, if it were not for the perfectly quiescent surfaces created here. One after another, these poems are suffused with the illustriousness of what has disappeared, or is at least now gone from sight: knowledge, history, politics, beauty. Such terse abstractions are rendered mobile again in language racked with longing for "the Ola leaf on which to compose / our stanzas of faith."
The book moves into a lyrical present in the series called "The Nine Sentiments"—a fruitful conceit of Indian love poetry, in that there are exactly nine sentiments—and has room in it for both the sensuous observation of "The pepper vine shaken and shaken" and a snippet of Van Morrison, "conquered in a car seat"; two disparate images of desire are absorbed without a hitch with the limpid medium of Ondaatje's recall. This is a narrative poetry that does its work with fragments of speech and vision, and thus declines the generalized epiphanies commonly offered in favor of some specificities of truth and beauty: fact and figuration.
—Rebecca Wolff
Handwriting is just published by Knopf.
Originally published in
Featuring interviews with James Hyde, Mary Heilmann, Alan Warner, Scott Spencer, Catherine Gund-Saalfield, Cassandra Wilson, Revenge Effect, Elevator Repair Service, Zoe Wanamaker, and A Day in Brasilia.