Discover MFA Programs in Art and Writing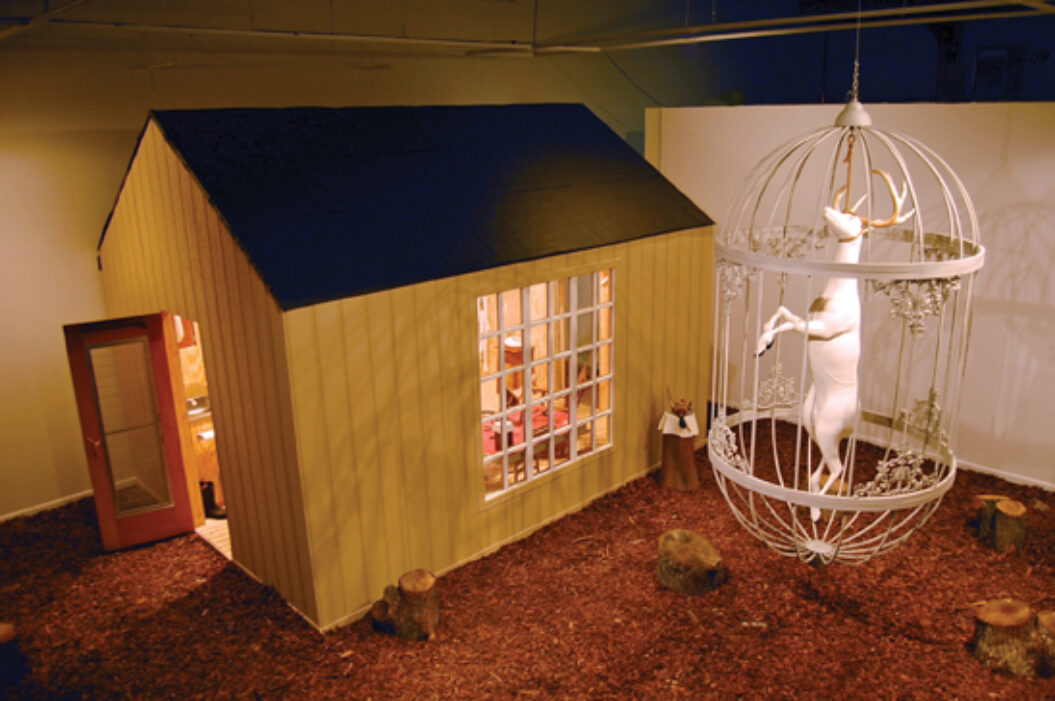 Michael Combs's sculptures mix the Waspiness of traditional animal mounts with the taboo fetish sexuality of carved wooden birds wearing leather masks, emerging from leather strap-ons, and draped—flaccid—over Winchester gun stocks. With the feel of the Dada readymade, these long-necked birds and prideful mounted deer made from carved cedar and urethane foam represent wildlife at its most exploited. These are, after all, the herbivores, not the carnivores; the hunted, not the hunters.
Combs grew up in Long Island in a family of commercial hunters, internalizing some ambivalence about an activity that he distorts and perverts in response. Descending from many generations of outdoorsmen and decoy makers, Combs has fostered an amazing deftness with a carving knife and an expert familiarity with the shape and gestures of wild animals. While Combs was expected to inherit a love of the sport, as an adult he has come to harbor mixed feelings for it. Attentive to the lurid and sometimes ludicrous issues surrounding hunting—life and death, beauty and violence—he often felt that he had a different relationship to the activity than many of his hunting companions did. In response to his outsider feelings to the family business and his sensitive reaction to the loss of life, he has created work that shares the distortion and exaggeration of George Grosz and Otto Dix. He builds unsettling relationships in his sculptures that create in the viewer an urge to construct a more normal relationship to replace the odd and grotesque juxtapositions.
Combs's choice of materials—carved wood, cast porcelain—distort even further what is an already palpable sense of animal exploitation. Like Christian Holstad and his crocheted campfire, Come Out, Come Out, Wherever You Are or Liza Lou and her carefully beaded Maximum Security Fence shown at Lever House in New York, Combs uses mundane, domestic materials. He has built a world where strong urges are not only felt, but closely observed. He uses his personal history as a structure for exploring themes of sexuality and masculinity, loneliness and solitude, as well as mortality, but there is also an underlying current in the work of quiet self-reflection. Although Combs grew up a hunter (as I did), we also grew up in communities where one's participation was voluntary.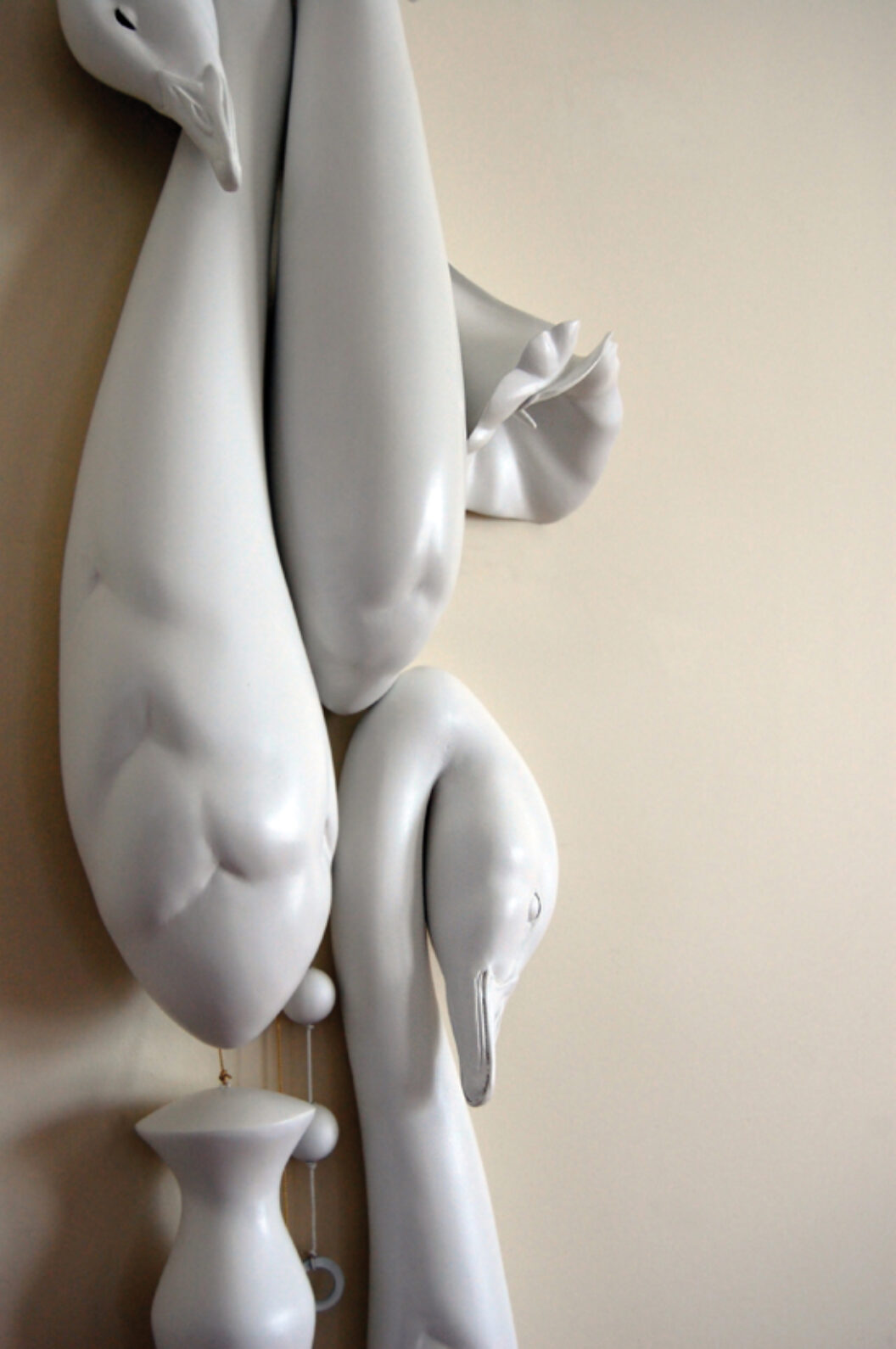 Combs's work resides in both Dada's land of the off-center and the ritualistic world of the hunting party, where masculine and feminine (hunters are borderline obsessed with apparel and accessories, including hunting-specific makeup, perfume, and brand names like "Realtree"), fellowship and solitude, and violence and contemplation reside. And in his humorous and troubling juxtapositions, he seems to purposely foster some confusion about his own intent, just as Dada linchpin Hugo Ball aspired to "Provoke, perturb, bewilder, tease, tickle to death, confuse."
The Artists on Artists Series is sponsored by the W.L. Lyons Brown, Jr. Charitable Foundation and the New York State Council on the Arts.
Rob Fischer is an artist who lives in New York. He has had shows at the Whitney Museum, the Walker Art Center, and the Museum of Contemporary Art Chicago. He currently has work at the Corcoran Museum and has upcoming shows at the Los Angeles Hammer Museum and Franklin Artworks in Minneapolis.