Self-portraiture, architecture, and the divine.

Discover MFA Programs in Art and Writing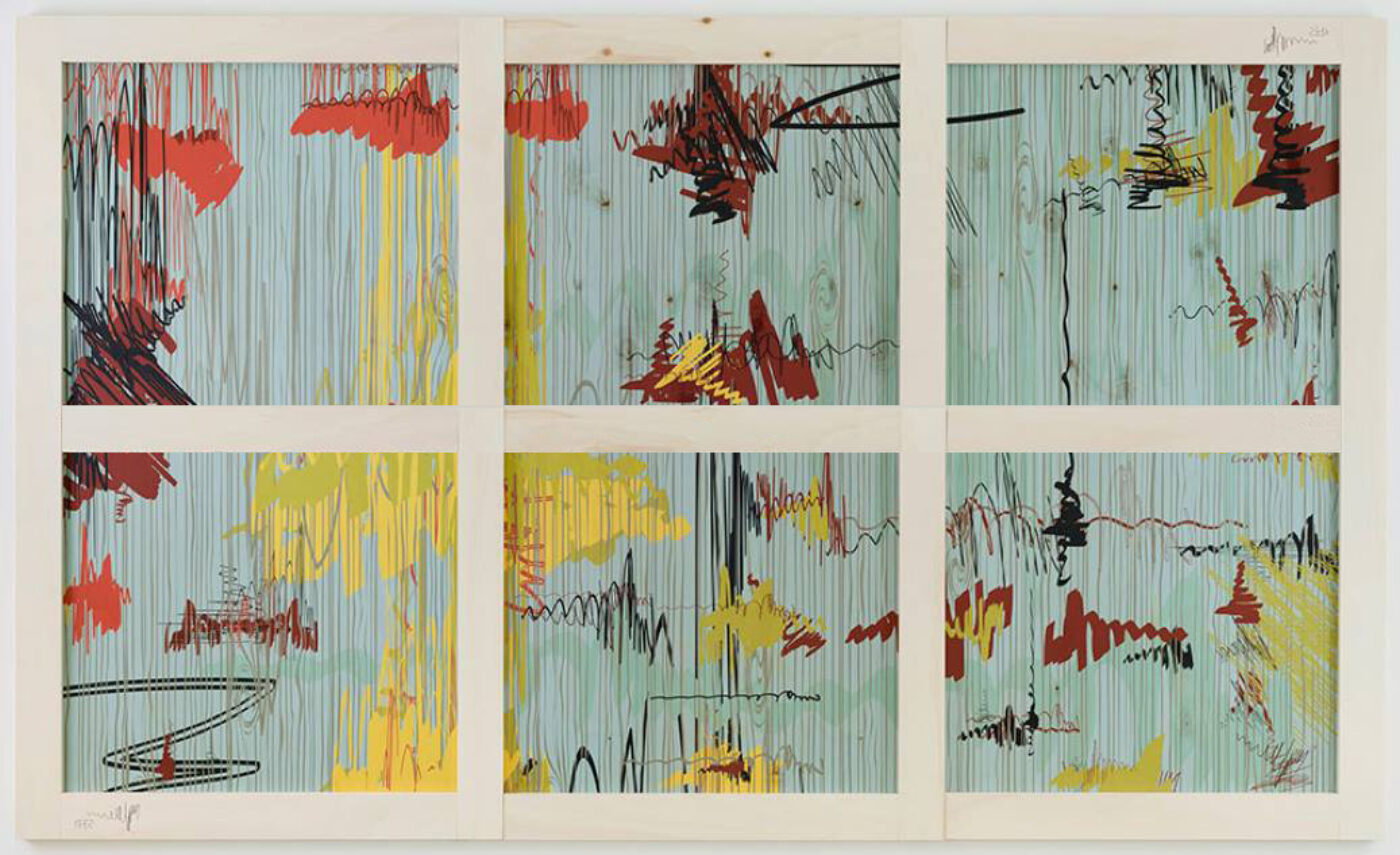 Meyer Vaisman
Jul 2
Hola Carlos,
We could try it and see what comes out. Why don't you send me some questions?
Abrazo,
M
2014-07-02 18:44 GMT+02:00 carlos brillembourg
Jul 3
I understand … via email, one question at a time?
Meyer Vaisman
Jul 3
Good.
2014-07-03 15:35 GMT+02:00 carlos brillembourg
Jul 3
OK, in English:
How do you see the continuity or evolution from the early appropriation paintings, the monumental Rancho, and your current work at Eleven Rivington?
Meyer Vaisman
Jul 4
What ties everything together is that they're all self-portraits. At the start, in the mid 1980s, I used a caricature that a street artist had made of me in the courtyard of the Uffizi Gallery in Florence, which I then silkscreened repeatedly, first by themselves and then accompanied by coins, which are also portraits, or trophy animals—yet another type of portraiture. The Rancho, or Green on the Outside, Red on the Inside from 1993 contains my childhood and adolescence bedroom nearly intact, just as I had left it in 1978 when I left Venezuela. That rooms always gave me the creeps. It was some kind of Pharaonic fantasy that truly perturbed me, so I decided to remove it from my parents' house and ended up making it into an artwork, a commonplace shanty. But the contrast between the rough exterior and the pseudo-Scandinavian interior is rather haunting and surprising. Now, the jump to my work at Eleven Rivington was big but in keeping with my early interests. The self-portrait is there in the signatures, which appear in all of the works. Small, big, thinned, mirror image, upside down, you name it. And in the thumb print, which is mine. There are also other aspects of the work that tie all together, but we can discuss those later.
2014-07-06 17:15 GMT+02:00 carlos brillembourg
Jul 6
When was the first self-portrait made? Or more to the point, with which self-portraits are you fascinated? Rembrandt, Michelangelo's sneaky ones, or Andy Warhol? That the life and the work of the artist are intertwined is a cliché. Your self-portrait as a clown is indicative of an ideal. Is the artist a trickster?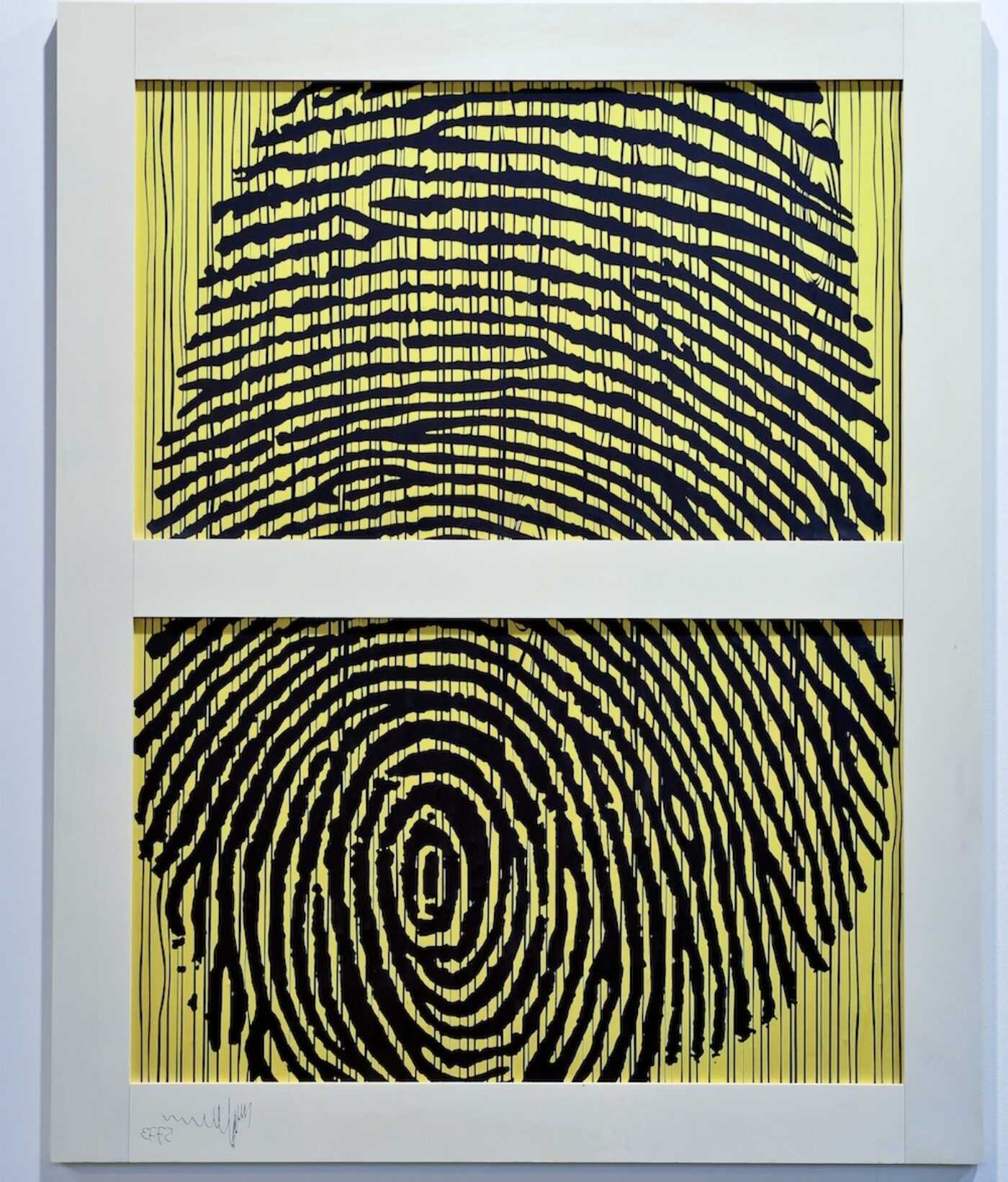 Meyer Vaisman
Jul 9
I have no idea when the first self-image was done but they now are more prevalent than ever. I wasn't taken by a particular artist or artwork, I was standing in the courtyard of the cradle of art—the Uffizi—and thought it would be funny to have my caricature made by a street artist. Only later did it occur to me to use it as a type of self-portrait that wasn't. My self-portraits have taken different forms as I pointed out before, but Drama Queen Michelangelo makes you wonder about how much he was really suffering at the hands of the church. He died a very wealthy man, so at least we know they were paying handsomely for his paintings and statues. As far as other artists go, they've portrayed themselves in many different ways, as you well know.
2014-07-10 13:19 GMT+02:00 carlos brillembourg
Jul 10
The first artist to suffer was Pontormo, who decided to continue his practice for himself without commissions from the church. Leonardo and Michelangelo were the stars of their time. Please respond to the last point in my previous question.
Meyer Vaisman
Jul 10
When I dressed as a buffoon I was being a trickster—a sad one, a losing one. I recall saying a long, long time ago that I was the first member of my audience, so whatever the audience was perceiving of my work, if they felt victimized by my joking, I was the first victim. In 1997 I portrayed myself as dead. I put myself through CAT scans and then did 3D models in stereolithography. That was no joke.
2014-07-10 13:18 GMT+02:00 carlos brillembourg
Jul 10
When you portrayed yourself as dead in 1997, was this indicative of a wish to communicate a particular psychological state? I am thinking of the faces done in Vienna in the eighteenth century by the artist Franz Xaver Messerschmidt?
Meyer Vaisman
Jul 10
I wanted out of the art world. I had had it with it. It was my way of saying goodbye to it. But I believe in resuscitation and reincarnation, so in 2000 I did that monstrous pink Madonna that held a buffoon outfit made out of my parents' clothes that I showed at Gavin Brown's. That was my last show in New York before these last ones at Eleven Rivington. So I killed myself but then came back to life in a totally different form. I went from using entirely Christian imagery—the Madonna and Jesus—to images that weren't exactly Jewish but that did not offend God: my signature and my thumbprint.
2014-07-10 14:48 GMT+02:00 carlos brillembourg
Jul 10
Yes, the usual method of state control of identity is the signature coupled with a thumbprint. Offend God? Is any artwork capable of that?
Meyer Vaisman
Jul 11
He says of Himself that He is very jealous, thus He would find other images offensive.
This is taken from the Torah, from the Ten Utterances, or Commandments, as they're more commonly known, and it is repeated in another form elsewhere in Deuteronomy. The Prophets also reiterate it.
20.3 Thou shalt not make unto thee a graven image, nor any manner of likeness, of any thing that is in heaven above, or that is in the earth beneath, or that is in the water under the earth.
Well, that what written for its time. Today we take film, photos, jpegs, what have you. The prohibition is very specific.
Meyer Vaisman
Jul 21
Hola Carlos
In no place in the Torah does it say that the Israelites need to congregate to pray except in the Holy Temple, which was destroyed, and also served as slaughterhouse and barbecue, and only at certain appointed times of the year. People prayed as they wished, in their own words, as Abraham, Isaac, and Jacob had done before them. The synagogue is an invention to organize the Jews against the Romans. I don't set foot in synagogues and the only useful purpose they serve today from my viewpoint is that they have mikvehs, the ritual baths. I would not accept a commission to decorate a synagogue for instance, for it runs counter to the Torah.
carlos brillembourg
Jul 21
Gracias, Meyer. This really clarifies your text-based religious beliefs. The Torah as a text must be interpreted, and your interpretation or belief goes against the normal Jewish religious practices. Was not the Holy Temple a synagogue?
Meyer Vaisman
Jul 21
I don't believe there is such a thing as "Judaism," except as a compilation on laws and traditions, many of which run counter to the Torah or are simply absurd. Sadly, most laws are broken, while traditions are kept. I keep strictly to the laws only.
The Holy Temple was a unique structure. God passed on the plans to King David in his dreams and King David gave them to King Solomon to build. David could not build it because he had blood on his hands.
carlos brillembourg
Jul 21
Every piece of architecture is a unique structure. Abbot Suger in St Denis in Paris said he dreamed of Gothic architecture, and by remembering the dream in detail built the first Gothic structure. This is often the origin myth of great architecture, that it comes from our dreams as directed by the gods.
I often wonder why the Torah and the Koran are so similar in that they are prescriptive and arranged as a compilation of laws or very specific ordinances that show you exactly how one should live. Can an artist be beholden to such a rigid system yet be free to create something new?
carlos brillembourg
8:28 AM
This was the last question …
Meyer Vaisman
8:56 AM
I don't know, Carlos, if I got plans for a Holy Temple given by God, I would consider them without imperfections and would take some of that knowledge, like measurements, to other projects like palaces, etc. to express myself freely, as King David did.
carlos brillembourg
Jul 14
Were you thinking of this?
Attachment: 1JPEG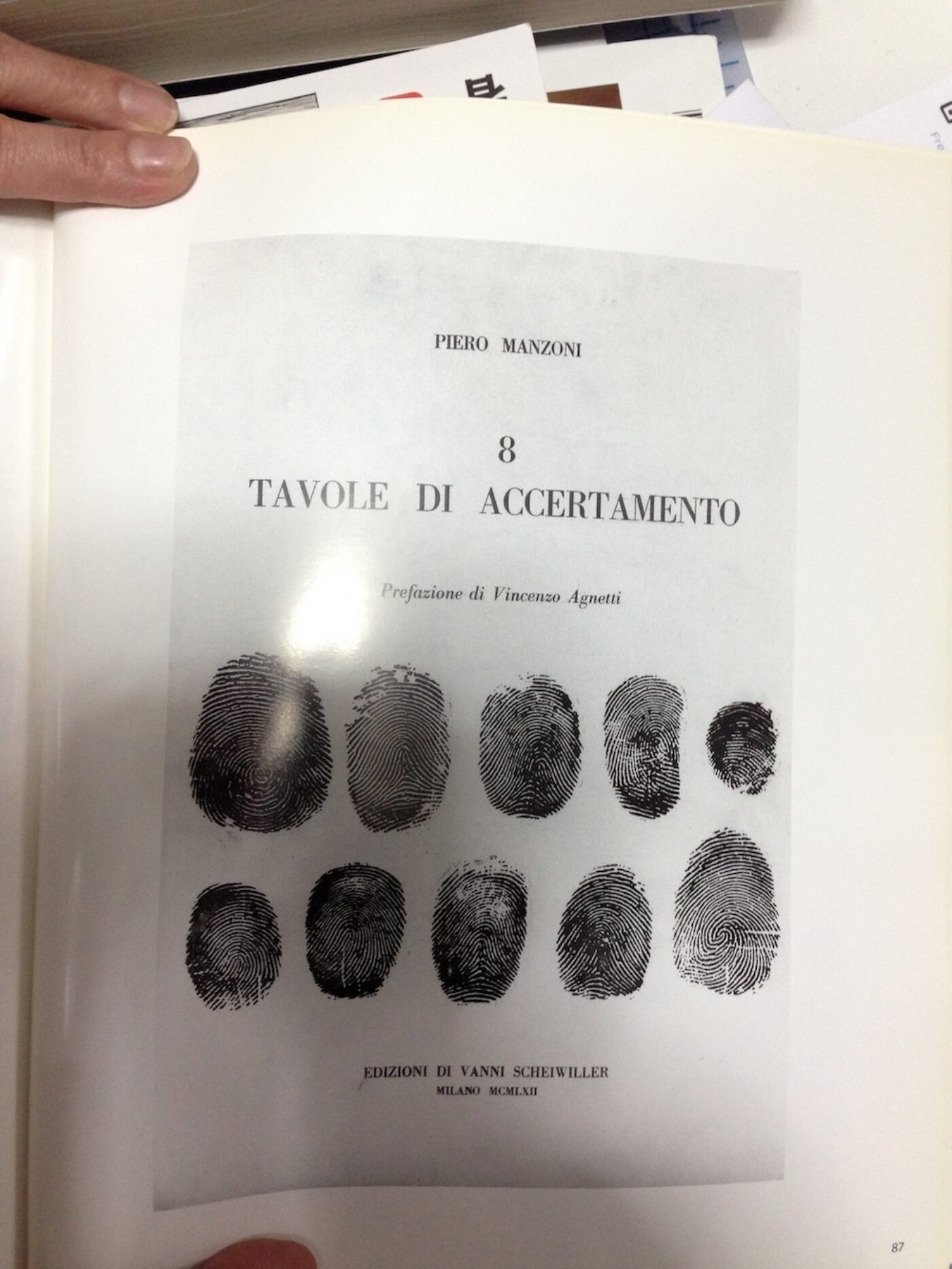 Sent from my iPhone
Meyer Vaisman
Jul 15
I wasn't aware of it until I made it. but it´s such an obvious idea, someone had to make it. Besides there's a whole history of artists signing their work that way.
carlos brillembourg
Jul 15
Right. What is the history?And do some of your works refer to Manzoni works?
Meyer Vaisman
Jul 15
(Carlos: Are you reading my responses? I just wrote that I wasn't aware of it.) Not really.
carlos brillembourg
Jul 15
Meyer,
I was referring to other of your works such as the edition of cardboard boxes (of which you gave me one). Are you uncomfortable discussing this?
Then, please be clear about which works you're referring to.
Meyer Vaisman
Jul 15
Those came about after the city of NY passed a resolution to recycle all trash—it provided no directives, no special bins, nothing. So I decided to do my bit and recycled on my own: 100 cardboard boxes filled with trash, cigarette butts, plastic containers, coffee cups, some sketches, etc., etc. If you open the boxes, you destroy the pieces.
carlos brillembourg
Jul 15
Yes, they are ephemeral and also ordinary. This new work seems more permanent and I was intrigued by the floor/flower piece because it used the floor as a wall. Occupying the ground plane with a strong image made up of individual elements that could be spaced differently. This is new. What would be the relationship to the paintings in that room? Is there a narrative that goes on there?
Meyer Vaisman
Jul 18
I've almost always made my work rather solid, constructed. I think it comes from my interest in architecture.
carlos brillembourg
Jul 18
How did that interest in architecture begin?
Meyer Vaisman
Jul 18
It started off very early on, when I was in high school. I was a very proficient draftsman with the rapidographs. My drawings were impeccable. I also liked to design houses. Very low-lying structures, not unlike Frank Lloyd Wright's, without having any awareness of his work. I had been to Celina Bentata's house (a well-known local architect) and it had an impact on me. Everything there was built in, a sunken living room, and so on. Now that I think about it, it was a completely crazy environment. You could not move anything at all. She liked my drawings and kept them. I wonder if she still has them.
carlos brillembourg
Jul 19
Did you also draw people?
Meyer Vaisman
Jul 19
No.
carlos brillembourg
Jul 19
Two questions for your brief answers …
1) How did you enter the "art world?"
2) Your gallery in the '80s was very much a reaction to the seriousness of the art produced in New York in the '70s, with a return to a Pop sensibility. Most of the art that you exhibited was attempting a synthesis between the endgame of minimalism and the openness of Pop Art, would you agree?
Meyer Vaisman
Jul 20
1) I opened a gallery with two classmates from Parsons.
2) We opened the gallery during neo-expressionism's peak. What we showed could not be more different than what was being shown in the rest of the world, with the exception of Metro Pictures, perhaps. Their artists were involved in what you described, so we naturally absorbed some of that minpop. But we weren´t interested in "pictures" only: we opened our gallery to Jeff Koons and Peter Halley who were unknowns then, as well as Richard Prince and Laurie Simmons, who had shown with Metro. It was as if our gallery had dropped from outer space to the East Village. It was larger, much cleaner, and showed very cold-looking work as opposed to the extremely messy expressionistic or graffiti-like art that was the staple of the entire neighborhood. We were strangers, outlaws, and the E.V. establishment made us feel that way. We weren't accepted for a long time.
carlos brillembourg
Jul 20
Do you still feel like an outlaw? Is that a permanent condition required to produce art?
Meyer Vaisman
Jul 20
I don´t specifically, as I still make my art for museums, alternative spaces, collectors homes, etc., and it could hang in such environments without being offensive.
Carlos Brillembourg is an architect and writer whose built and unbuilt works, writings, and teaching both in the USA and Venezuela inform his theory and practice.