Metaphors of Migration: Yinka Shonibare Interviewed  by Osman Can Yerebakan
A public sculpture tries to grasp the wind.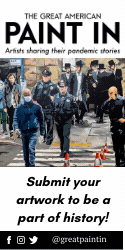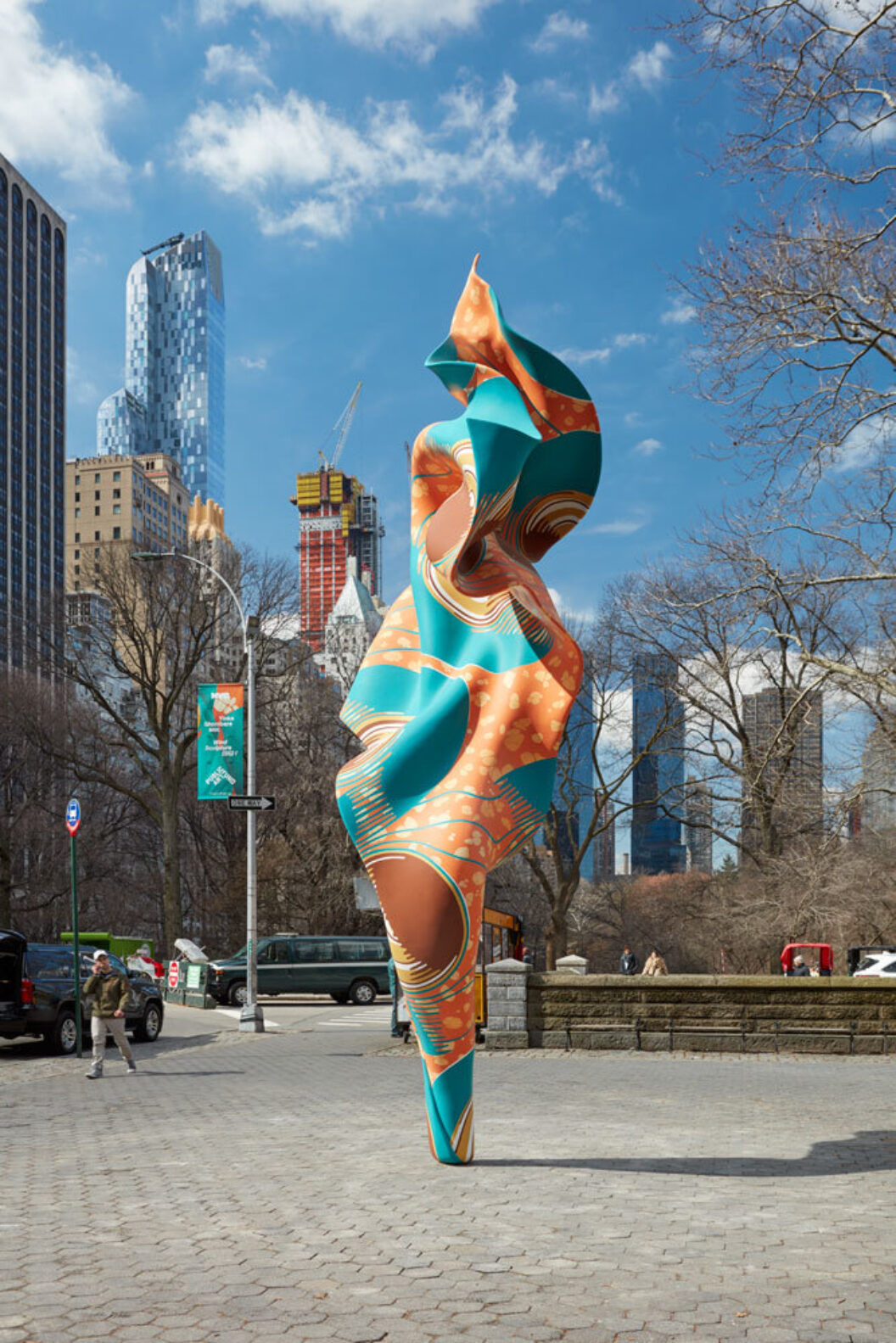 British-Nigerian artist Yinka Shonibare's first public sculpture in New York City, Wind Sculpture (SG) I, occupies the southeast corner of Central Park, honoring the city's longstanding legacy of immigration. The voluminous fiberglass resin cast sculpture, evoking a sail swirling with wind, joins the lineage of aesthetically engaging and thought-provoking public works that the Public Art Fund has placed across the city, appearing at a crucial time when the world, especially the United States, is struggling to define the "other." I met with Shonibare at a Midtown restaurant steps away from his vibrant sculpture that raises urgent questions beneath the artist's signature colorful patterns.
—Osman Can Yerebakan
Osman Can Yerebakan There is always a sense of mobility in your sculptures. How does movement influence a work at such a grand scale?
Yinka Shonibare As part of the Wind Sculpture series, this piece uses a metaphor for migration. This is a dynamic work encapsulating mobility. I find the tension stemming from movement interesting in a work that deals with the topic of migration, while using mobility as a tool. There is also its formal aspect—I'm using form to express my idea.
OCY The idea of wind hitting a ship's sail to navigate people to different destinations is now a romantically archaic idea.
YS This series started with a public art project I did for Trafalgar Square called Nelson's Ship in a Bottle (2010) in the shape of a bottle containing a ship inside. The ship was based on Admiral Nelson's when he battled with Napoleon. They were both trying to gain authority over the seas; eventually, the British managed to get more control and their empire expanded. My own relationship with England is based on the fact that Britain managed to somehow develop this empire. At this point, particularly in the United States with Trump being against the Dreamers and trying to build a wall on the Mexican border or in Europe with Brexit and the Syrian War and refugees, we have an unfriendly time. This work captures the zeitgeist, celebrating migrants and making them visible as human beings.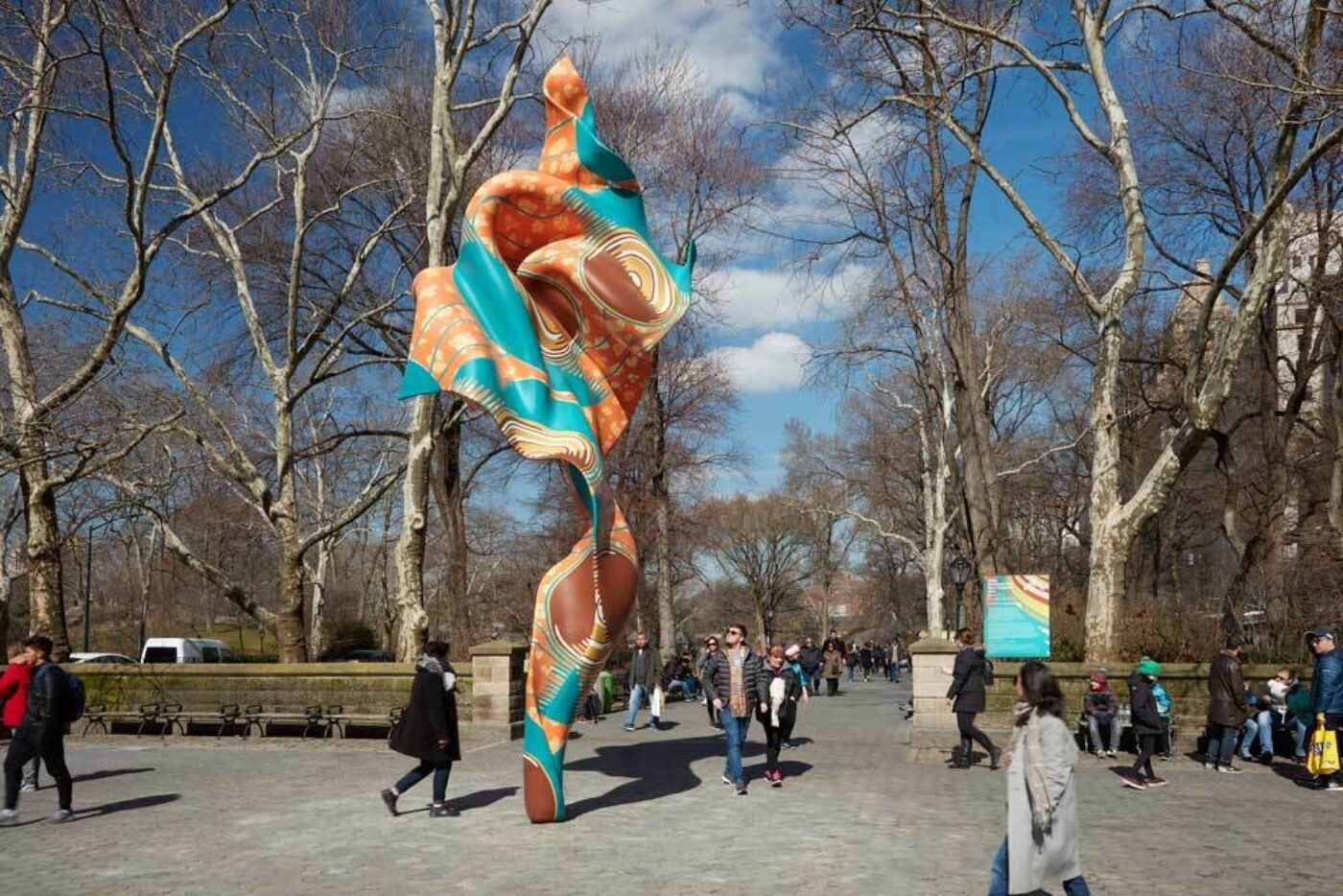 OCY There are discussions around the removal of monuments honoring controversial historical figures and bringing attention to those systemically excluded from mainstream history. We are not far away from the site where J. Marion Sims's statue has been removed from Central Park, for example. How do you see the responsibility of a public monument?
YS Historic figures publicly chosen to be honored with monuments generally have been not so nice people. A lot of them were sexist, racist, or homophobic. I can understand why the time has come to take them down. People may take issue with this, but I personally don't think that monuments should be destroyed, but instead perhaps exist for educational purposes in a museum context. If you are on the receiving end of oppression, you might seek reparation, so I can understand the anger.
OCY What is the difference between working in fiberglass and fabric? Was it challenging to convey fabric's animate and emotional feeling with fiberglass?
YS There are practical issues with putting something in public, including the weather and direct contact, so the medium had to be durable. The sculpture itself, however, creates the illusion of fabric, and, in sculptural terms, I am trying to grasp the impression of winds. As opposed to traditional sculpture, which tends to represent an image, this is about the negative space and impression. I like the idea of capturing a matter as intangible yet impactful as wind.
OCY The form remains almost similar in every iteration of the Wind Sculpture series. There is a corporeal element to the form with its silhouette reminiscent of a ghostly human figure from certain angles. How does an exhibition site determine the form?
YS The early ones didn't have as many bends because I hadn't figured out how to create them yet. I did a computer rendering which set reference for a 3D print version. This way, every detail and angle could be traced beforehand. Now, there are more bends and complexity. When I did the first sculpture in London, the city didn't want homeless people to use the sculpture as shelter, although I didn't mind. In order to abide with the city rules, I had to create a form that was dynamic enough with less curves. Practical considerations and design go hand in hand.
OCY What is the significance of this specific pattern?
YS I design the pattern based on my years-long experience in working with batique. The complex colonial history of the Dutch wax fabric is an important element with multidimensional origins. Many people now have hyphenated identities, especially here in this country where the majority of the population has immigrant ancestors. The layered and convoluted past of the fabric refers to this state of identities.
OCY Your figurative sculptures traditionally hide objects behind their backs, such as guns. The audience has to go full circle to grasp the complete scenario. How do you require a similar type of mobility from the audience on a street corner populated by thousands of rushed pedestrians?
YS For a multidimensional work similar to this one, I try to remove hierarchical move points, offering a different visual experience in every passing. Formally this approach is more interesting and engaging as well.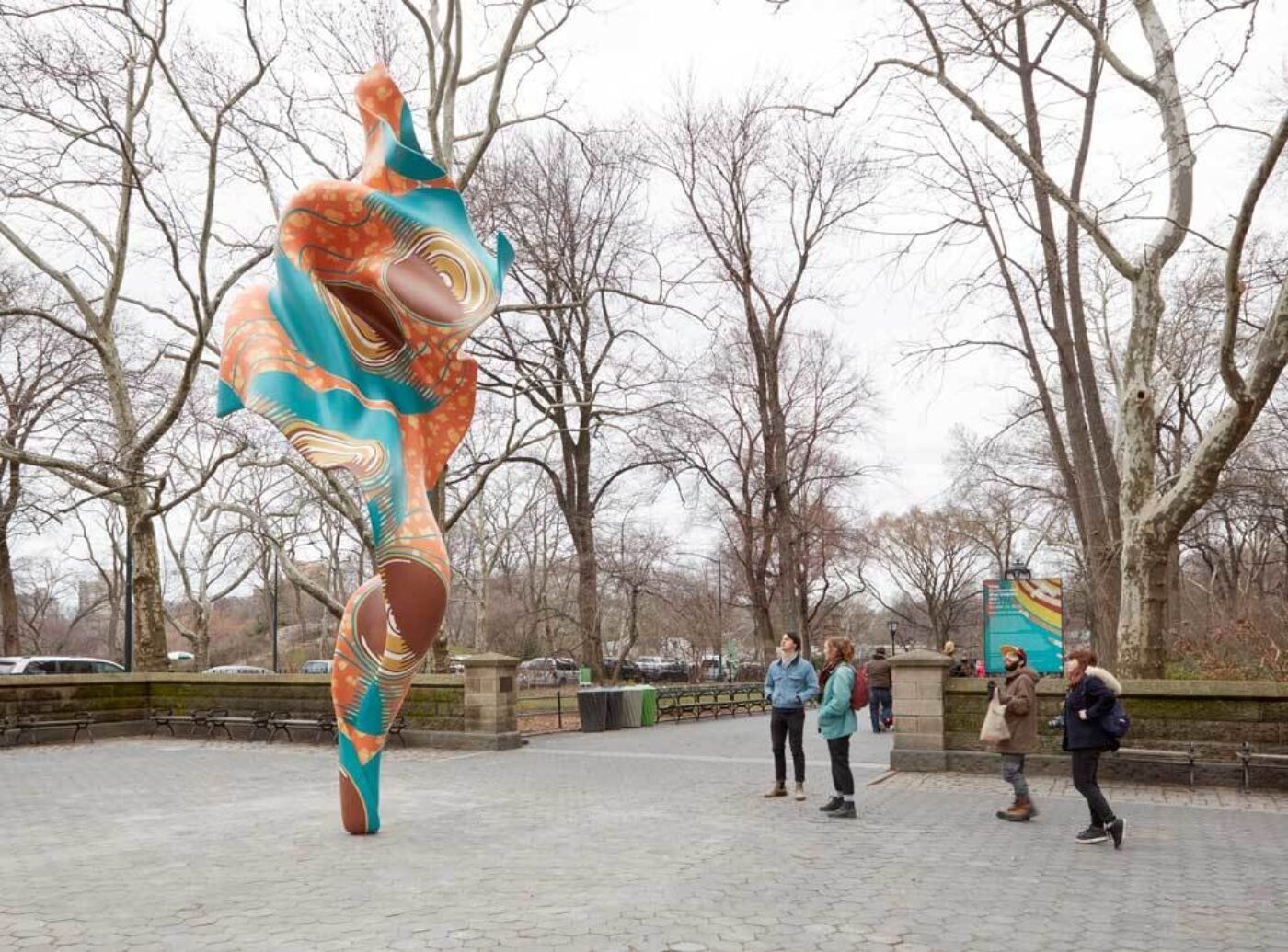 OCY In addition to being an incredibly timely work in terms of tapping into many current socio-political debates, Wind Sculpture (SG) I benefits from abstraction and only reveals some of its thematic concerns to an audience familiar with your work. Unlike a traditional monument, its message is subdued.
YS Exactly, it's fluid in that way. Most of the problems we have in this world are based on fixed and inflexible ideologies. The whole basis for prejudice is based on this fact, whereas it's important to recognize the existence of gray areas and see the nuance. People are complex creatures that cannot be pinned down to one aspect. The work expresses that hybridity. Abstraction provides a chance to capture these ideas in a non-overt fashion, which, I believe, art should be capable of achieving. You can convey numerous ideas with intersectionality. The whole notion of public art is its democratic and non-hierarchal aspect. A museum requires an admission fee, but the public realm is beyond this transaction. I am not concerned with making sure every passerby conceives or appreciates the theory behind the visible. Public art fulfills its duty when it manages to engage with the public.
Yinka Shonibare: Wind Sculpture (SG) I is on view in New York City until October 14.
Osman Can Yerebakan is a New York-based art writer and curator. His writing has appeared in New York Times: T Magazine, Village Voice, Brooklyn Rail, GARAGE (Vice), Galerie Magazine, Elephant Magazine, Cultured, ArtSlant, ArtAsiaPacific, Art New England, Art Observed, and elsewhere.