Metal Dreams: Anvil! The Story of Anvil by Ward Wolff
Anvil! The Story of Anvil is a new documentary that captures the life and inexhaustible optimism of the metal band Anvil! and their never ending journey towards greatness.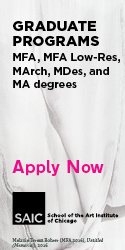 "The demigods of Canadian metal are here!" screams a hairy Czech promoter during Anvil's recent European tour and yet the hard-luck band still can't get themselves a few fans and a couple bowls of free goulash. So it goes for Lips and Robb of Anvil, metal rockers who tasted stardom in the early '80s and have yet to give up the dream. In Anvil! The Story of Anvil, in theaters April 10 in New York and Los Angeles, director/roadie Sacha Gervasi presents their underdog tale as the band scrambles through a haphazard tour and later puts their livelihoods on the line when they team up with their ex-producer for an improbable 13th album, This Is Thirteen.
This could have been the documentary of the band that could have been the "real deal," that "should have" sold millions of records, the band whose heralded 1982 album Metal on Metal laid the groundwork for thrashmasters Slayer, Metallica, and Megadeth. Indeed, the big-name testimonials, the high voltage concert footage, and slick, swift cuts could have you believe Anvil! is a conventional homage to perennial metal gods. After all, early footage shows young Lips wearing a bondage harness and spike collar, sporting a 'do akin to unruly pubic hair and slapping the guitar with a floppy dildo.
Cut to more than 25 years later, on a frigid Toronto morning, and he's dishing out racks of shepherd's pie and dragging coolers over snow. Such is the composite portrait of a man who fronts a band whose members must reconcile their Everyman obligations and mounting age with the glory of their now flickering teenage dream. This is not to say they are not content with their company. With the band ripping in a local bar celebrating Lips' 50th birthday, Mad Dog and Cut Loose, longtime Anvil devotees (200-300 shows apiece) scream along as their eyes roll backwards, later reengaging with reality to demonstrate nasal beer chugging.
But the hangover that never ends is the acknowledgment that stardom was never Anvil's destiny. Through a mix of legal disputes, mismanagement, poor timing, bad luck, and a lead singer killed in a highway accident (though somehow never referenced in the film), they never get the break. Taking all this for granted, what the film captures is what it takes to persevere in a place where mediocrity does not hold up well in fishnet sleeves and eyeliner.
Anvil gets stranded in foreign cities, they play bar gigs for five people, they sleep on linoleum floors. "Until we become a real commodity, this is what you deal with," reasons Lips with characteristically relentless, reckless, and gut-wrenching optimism. Despite disastrous misfortunes, his humble words—while at times murky in their logic ("At least this time, after all's been said and done, I can say that all's been said and done.")—contain truths simple enough to overlook ("Things went wrong, but at least there was a tour of things to go drastically wrong on.").
Anvil depicts the band's unflinching sincerity with no pleas for sympathy. In spite of their delusions, Anvil is unapologetic in their drive for something bigger. "I'm gonna fucking do it," Lips declares, wide-eyed and fiery. "That's why I'm here, since we've been 14. We're gonna be rock stars—it's our fucking dream!" Now, after live performances at major film festivals last spring, a current round of theatrical releases, a broadcast deal with VH1, and a DVD release slated for the fall, Anvil seems to have found themselves commodities after all.