Merry Christmas, Mr. Lawrence by Clinton Krute
The vast rewards offered by the films of Nagisa Oshima, exemplified by the strange, unclassifiable Merry Christmas, Mr. Lawrence, are just beginning to be appreciated in America.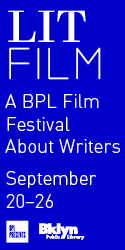 The vast rewards offered by the films of Nagisa Oshima are just beginning to be appreciated in America thanks, in large part, to the recent efforts of the good people at Criterion Collection. Oshima's work deserves to be mentioned in the same breath as that of confrontational innovators like Godard and Pasolini. His early films have a vitality and compression (an explosion of repressed energy is always imminent) that blew my mind when I first encountered them at BAM's 2009 retrospective of his work. As I walked out of The Ceremony(1971)—a hilarious allegory of the fall of the Japanese state, as told through the self-destruction of an incestuous family—I couldn't remember the last time a movie had left me so strangely exhilarated. Oshima describes the most unappealing aspects of the subconscious, and somehow manages a light touch and singular respect for the individual. No matter how depraved his characters are, Oshima's camera is steady in its description, not judgment, of the human soul.
In Merry Christmas Mr. Lawrence, a 1983 Japanese/British coproduction, Oshima's obsession with the politicization of the erotic is foremost. The film stars David Bowie as a British POW messing with the status quo of a Japanese labor camp in Java during the waning days of World War II. Bowie's Jack Celliers sows the seeds of turmoil with his commanding presence by becoming an object of fascination for the camp's Captain Yonoi, played by Yellow Magic Orchestra's Ryuichi Sakamoto. Sakamoto (who also composed the icy, alienating synth score) is inexplicably decked out in New Wave make-up, and as Yonoi, repeatedly sticks his neck out for Celliers. Oshima indulges the tear-jerking tropes of prison-camp movies but avoids their moralizing, as Japanese and British are shown to be both brutal and human. In fact, Oshima's primary insights are that it's not just brutal to be human, it is human to be brutal, and that the expression of the erotic often emerges, through the constraints of what Cassavettes would call "society," as violence. In a 1983 interview (included in the exemplary extras of Criterion's DVD release) he states, "That thing we call eroticism results from human beings wanting to somehow connect with each other […] eroticism is proof that we are alive." In Merry Christmas Mr. Lawrence, Oshima furthers his critique of nationality, of borders, as restrictive of this connection. All to the accompaniment of a layered, and incredibly '80s, synth score.
Clinton Krute teaches English at a community college in downtown Brooklyn and is BOMB's web editor.
Originally published in
Featuring interviews with Jim Nutt and Gladys Nilsson, Rochelle Feinstein, Rae Armantrout, Tristan Garcia, Apichatpong Weerasethakul, The Bug, Sarah Michelson, and Adam Pendleton.